Hiroshi Tsuchida and Yui Ishikawa Cast in Platinum End Season Two
Platinum End has been a smash hit. Based on the manga series written by Tsugumi Ohba and illustrated by Takeshi Obata, the team behind Death Note and Bakuman, the anime series will see its exciting conclusion in March 2022. Two new characters are being added to the cast before the big finale!
Masaya Hoshi will be played by Hiroshi Tsuchida, known for dubbing Lee Byung-hun's Front Man in Squid Game and Lightning McQueen in Cars.
Manami Yumiki will be portrayed by Yui Ishikawa, known as the voice of Mikasa Ackerman in Attack on Titan and Violet Evergarden in Kyoto Animation's Violet Evergarden.
Comment from Hiroshi Tsuchida (Masaya Hoshi)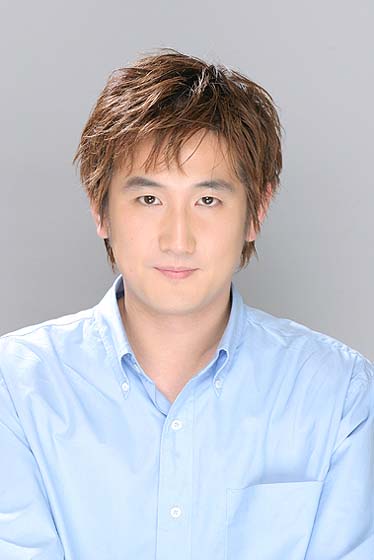 "This role is so impressive that I can't stand still while standing at the microphone. I've also noticed that our hairstyle and glasses seem to have become even more similar during recording…
I'll try to do my best to change my stupidity into intelligence so I can perform the role of Masaya Hoshi properly." 
Comment from Yui Ishikawa (Manami Yumiki)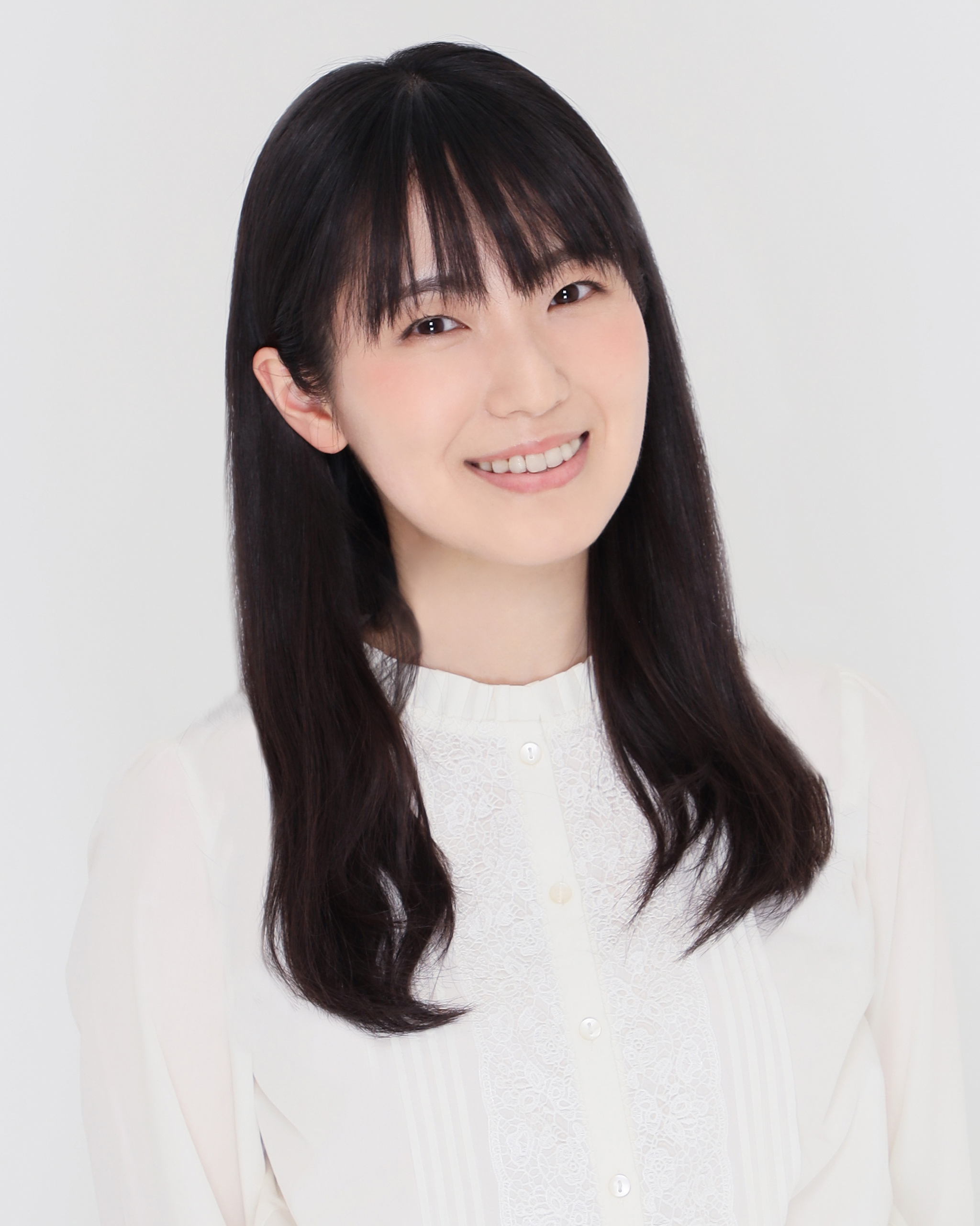 "Although this is a fantasy world, there are so many realistic characters. It makes you feel like this really could be happening somewhere. While reading the original story, I enjoyed it, but I also felt as though I was being questioned about something. 
The character I play, Yumiki, is a detective at the Metropolitan Police Department. Please look forward to seeing how our new characters interact with the candidates for God!"
New episodes of Platinum End begin on January 14, 2022.
©︎大場つぐみ・小畑健/集英社・プラチナエンド製作委員会
RELATED ENTRIES
Anime Series Sacrificial Princess and the King of Beasts to Hold Advanced Screening and Chat Event Starring Cast Members

An advance screening and chat event for the upcoming anime series Sacrificial Princess and the King of Beasts, set to begin airing in April 2023, will be held at Shinjuku Wald 9 on February 11.

Those lucky enough to get tickets will be treated to the first two episodes of the series followed by a chat with select cast members including Kana Hanazawa (Sariphi), Satoshi Hino (Leonhart), Yuka Nukui (Cy), and Natsumi Fujiwara (Clops).

The ticket lottery is now open on e+, and general ticket sales will open on February 3 if any tickets are left!

Be sure to check out the series when it airs this April!

Information

Sacrificial Princess and the King of Beasts Advanced Screening and Chat Event
[Date]
February 11, 2023
①11:00 screening
②12:50 screening
*Both include an exclusive chat with the cast after the screening of Episodes 1 and 2.

[Chat Guests]
Kana Hanazawa, Satoshi Hino, Yuka Nukui, Natsumi Fujiwara
*Guest speakers are subject to change without notice.

[Venue]
Shinjuku Wald 9(https://tjoy.jp/shinjuku_wald9)

[Admission]
¥2,500 (Tax included, all seats reserved)

[How to Purchase Tickets]
◆e+ Preorder by Lottery
*Users must create a free account in order to preorder tickets.
URL: https://eplus.jp/niehime/
Sales Period: January 20, 18:00 – January 29, 23:59
Limit: 2 per person
Lottery Result Announcements to be made via Email and on the official website
Annnouncement: February 3, 15:00
Payment Period: February 3, 15:00 – February 5, 21:00
*If payment is not confirmed during this period, you will not receive your tickets.

◆e+ General Ticket Sales (First-come, First-served) *Only if there are seats remaining
URL: https://eplus.jp/niehime/
Sales Period: February 3, 18:00 – February 9, 20:00

In the event of additional sales, the number of seats sold may be subject to change in accordance with national and local government guidelines at the time sales begin.

Sacrificial Princess and the King of Beasts
Airing April 2023
Official Site: https://niehime-anime.com/

CrosSing Cover Project Uploads Nanaka Suwa's Version of Yukari Tamura's Song 'Fantastic future'

The CrosSing cover song project brings together popular voice actors to sing classic songs in their own unique style. Launched in March 2022, the YouTube channel has amassed over 150,000 subscribers and upon each song's release, the project continuously trends on Twitter and other social media sites.

On January 18, 2023, the official CrosSing YouTube channel uploaded a recording video of voice actress Nanaka Suwa performing the song Fantastic future.

Nanaka Suwa is best known for playing Kanan Matsuura in Love Live! Sunshine!! The actress has also released two studio albums. In this new video from CrosSing, Suwa is seen performing Yukari Tamura's popular song Fantastic future, used as the opening theme for the anime series The "Hentai" Prince and the Stony Cat.

Fantastic future – from CrosSing – Nanaka Suwa (Recording Video)

The track is now available on numerous streaming sites and those purchasing the high-res version from mora will be able to access a special mini-interview with Suwa herself. LINE MUSIC has also started a playback campaign, and fans listening to the track over 300 times will be entered to win an autographed image!

A retweet campaign is also underway, with two lucky winners receiving Nanaka Suwa's autograph. For details, check out the official CrosSing Twitter.

The CrosSing project released its first compilation album, CrosSing Collection Vol. 1, in September. Kana Hanazawa's cover of Rain from Makoto Shinkai's short anime film The Garden of Words is included as a bonus track. The track is also available on YouTube.

CrosSing Collection vol.1

TrySail Releases Opening Theme Song for My One-Hit Kill Sister Anime Series

TrySail is a popular girl group consisting of three popular voice actresses: Momo Asakura,
Sora Amamiya, and Shiina Natsukawa. Since their debut in 2015, the girls have performed
incredible live concerts, managing to hold successful events at Yokohama Arena and the
Yoyogi National Gymnasium. TrySail's latest album, Re Bon Voyage, was released in
September 2021, reaching the #5 spot on the Oricon Weekly Ranking.

The group's newest song, Karei One Turn, will be used as the theme song for the 2023
anime series My One-Hit Kill Sister. The happy-go-lucky track can be heard in the second
teaser trailer for the show.

Along with this exciting anime tie-up, TrySail has announced the song flower. The song will be used to commemorate the group's upcoming event 'LAWSON presents TrySail Arena
Live 2023 ~Ai ni Yuku yacht! Minna de Aso-boat!~' Be sure to watch out for what else
TrySail has in store for fans in 2023!

Anime Series Insomniacs After School Gets April Release Date, New Visual and Trailer Revealed

More information about the upcoming anime series Insomniacs After School has been revealed. The series is set to premiere on TV Tokyo in April 2023.

Makoto Ojiro's coming-of-age manga series is set in Nanao City, Ishikawa Prefecture. It follows Ganta Nakami, a high school boy suffering from insomnia, and Isaki Magari, a girl with the same issue. Insomniacs After School is serialized in Shogakukan's Big Comic Spirits.

The second key visual and trailer have been released, giving audiences a better glimpse at this bittersweet tale. The new image shows Ganta and Isaki in different rooms with headphones on. The text reads "what are you doing right now?"

The trailer shows off the beautiful scenery around Nanao City. An event was recently held in the real-life city to celebrate the popular series.

Insomniacs After School Trailer #2

New characters and their voices are revealed for the first time in this exclusive trailer!

The cast includes Haruka Tomatsu, Seiichiro Yamashita, Lynn, Natsumi Fujiwara, Sumire Morohoshi, Mamiko Noto, Sho Karino, Gen Sato, and Konomi Tamura.

Insomniacs After School is only three months away. Will you be tuning in?

Cast Comments

Haruka Tomatsu (Yui Shiromaru)
Popular Works: Sword Art Online (Asuna), Yo-kai Watch (Keta)

"I absolutely love stars, so this role makes me super happy! Shiromaru is cool and doesn't talk too much, but he is kindhearted and pure, and it was super fun to play him. Since he's an older character, there are plenty of scenes where he gives helpful advice. This series is really heartwarming and I hope you'll tune in!"

Seiichiro Yamashita (Tao Ukegawa)
Popular Works: The Eminence in Shadow (Cid Kagenou / Shadow), More Than a Married Couple, But Not Lovers (Jiro Yakuin)

"There are things that are incredibly difficult to say to others, but things that you feel you need to say. I could really feel the romance behind sharing secrets as I worked on this project. It carefully handles difficult issues and reminds us how hard it can be to truly understand other people. That's why the human experience is so complex and dramatic. It's a wonderful work filled with love. Enjoy it!"

Lynn (Motoko Kanikawa)
Popular Works: Mobile Suit Gundam: The Witch from Mercury (Miorine Rembran), Uma Musume: Pretty Derby (Maruzensky)

"I love the atmosphere of the original work. The glimpses of ordinary life seen in every scene are so precious. Kanikawa is funny and cute and it was a blast to play her. I had a blast ad-libbing with the other cast members! I hope that this series reaches a ton of new people now that it's being adapted into an anime series!"

Natsumi Fujiwara (Kanami Anamizu)
Popular Works: SPYxFAMILY (Damian Desmond), Chuka Ichiban! (Mao)

"I was worried that Anamizu would be too difficult of a role for me, but thanks to everyone's help, I was really able to enjoy working on this series. The main character suffers from insomnia which is a terrible thing, but I was thrilled the entire time. After all, I love the stars! Ah, the splendors of youth! I can't wait to see how the final product turns out!"

Sumire Morohoshi (Mina Nono)
Popular Works: Aikatsu! (Ichigo Hoshimiya), The Promised Neverland (Ema)

"Nono is so adorable! I wanted to make sure her laid-back energy came through. She's gentle and kind and I think it will be completely apparent to audiences what kind of person she is. The work itself is both fresh and nostalgic at the same time, and it was so fun to work with the cast. I felt like I was back in high school again!"

Mamiko Noto (Usako Kurashiki)
Popular Works: Kimi ni Todoke (Sawako Kuronuma), Hell Girl (Ai Enma)

"I'm Mamiko Noto and I play the role of Usako Kurashiki. As a native of Ishikawa, it's such a pleasure to work on a series based in my home prefecture. Ms. Kurashiki is a charming teacher and one I wish I had when I was a student. The original work is so rich in content and character, both warm and sad…it's so detailed that it can truly feel like you're wrapped up in it. I'm sure the anime will be the same way. I hope you're looking forward to it!"

Sho Karino (Rui Haida)
Popular Works: Tokyo Revengers (Chifuyu Matsuno), Idolmaster SideM (Yukihiro Kamiya)

"This wonderful story is so meaningful. I was happy to experience it with everyone, with this entire cast. The scenery and starry skies will stick in your mind and make you want to go out and explore the night. Working on Insomniacs After School made me feel like I could enjoy my high school life again! Thank you so much!"

©オジロマコト・小学館/アニメ「君ソム」製作委員会

Voice Actor Music Hero Project PRELUDERS Releases Music Video for 'Horizon Climber'

On August 31, 2022, the voice actor, hero, and music project PRELUDERS released the album By Your Side. Now, the music video for the song Horizon Climber by High Five has been released, and it's absolutely gorgeous!

High Five is a group led by Asuka Morito (Junya Enoki), and Horizon Climber is a song filled with hope. Young people are encouraged to listen to imagine the kind of hero they'd like to become!

Horizon Climber Music Video

The music video for Horizon Climber depicts the fifth and final chapter of the voice drama Koubou (Beam of Light), in which the members of High Five and S-quad finally confront the two members of Vice Versa, voiced by Atsushi Tamaru and Shintaro Asanuma. The battle is ready to start, with Asuka (Junya Enoki) and Ko Kujikami (Yuma Uchida) taking on those who would threaten their friends. Be sure to keep an eye out for more from this exciting project!

 

Be sure to give this gorgeous video a watch!

(C)PRELUDERS

Shenmue the Animation to be Broadcast in Japan this April, Third Wave of Cast Members Announced

Shenmue the Animation, based on Yu Suzuki's game series originally released for the Sega Dreamcast in 1999, is coming to Japan in April! The series is being directed by Chikara Sakurai at Telecom Studios. A Crunchyroll Original, Shenmue the Animation began airing in North America in February.


M・A・O will play the open and vivacious Joy, Osamu Taira will portray young street tough Ren Wuyin, Shota Hayama will play gang member Wong, and Takahiro Sumi will play the boss of the Chinese Mafia Dou Niu.


Check out comments from the new cast members below!

Official Cast

M・A・O (Joy)


My name is M・A・O, and I will be playing the role of Joy in Shenmue the Animation. 

I'm so happy to be able to participate in a series that I've loved for so long. Joy is a really cool big sister-type character with a huge heart, and I find the way she interacts with Ryo to be so charming. During recording, I really tried to capture both her strength and her kindness. I hope you look forward to it!

Osamu Taira (Ren Wuying)


I'm Osamu Taira, and I'll be playing the role of Ren of Heavens, Ren Wuying, following the events of Shenmue III. Having portrayed the original character, I still think of Ren. I was shocked to hear that an animated series was being made!

Ren is a difficult character to play because he's so complex. I got a lot of help from the director and other members of the project.

Shenmue the Animation is really a passion project by the staff and cast. 

I'm also looking forward to seeing the final product!

Shouta Hayama (Wong)


I'll once again be playing the role of Wong in Shenmue the Animation. 

While reading the script, I was so inspired by his courageous nature. He looks up to Ryo and Ren like older brothers, and he has worked with Joy since childhood. The scene I remember most vividly is escaping with Joy on a motorcycle. It was such a tense scene, but I enjoyed the sister-brother banter between myself and M・A・O!

I've done my best to play both a childlike Wong and a more adult Wong, so I hope you enjoy my performance!

Takahiro Sumi (Dou Niu)


My name is Takahiro Sumi and I'll be playing the role of Dou Niu.

I'm honored to be involved in this series which has become a part of video game history!

As his name implies, Dou Niu is a tough foe, much like a raging bull. 

I did my best to play the role of this massive obstacle standing in Ryo and his friends' way. 

Please watch to see how their epic battle will end!

© SEGA / Shenmue Project

Haken Anime! Film Reveals Additional Voice Cast, Including Yuki Kaji, Megumi Han

Mizuki Tsujimura's popular novel about struggles in the anime industry Haken Anime! is getting a live-action film on May 20, 2022. Directed by Kohai Yoshino, the star-studded cast will include Riho Yoshioka, Tomoya Nakamura, Tasuku Emoto, Machiko Ono in the leading roles. 

The anime seen in the film is being created by popular studio Production I.G. The story focuses on Hitomi Saito, who has entered the anime industry and is making her directorial debut. She is competing for the title of Haken (supremacy) with the star direction she previously idolized, Chiharu Ouji. Together with a peculiar producer and a unique group of friends and colleagues, the novel shows the more difficult parts of creating a successful anime series. 



"Soundback -Kanade no Ishi" is the first film directed by Hitomi Saito in Haken Anime!, and "Unmei Sensen Liddell-Light" is Chiharu Ouji's new film. Teaser trailers for each of these brief anime series created exclusively for the film were uploaded to YouTube in December 2021, garnering over 100,000 views in under a week. Soundback is directed by Azuma Tani, with manga artist Eisaku Kubonouchi in charge of character design and Takayuki Yanase handling mechanical design. Liddell-Light is directed by Takashi Otsuka with character designs by Takahiro Kishida.

Voice actress Marika Kouno will be starring in a live-action role for the first time as Aoi Gunno. Other newly-announced cast members starring in the short anime Soundback include Yuki Kaji (Eren Yeager in Attack on Titan) as Ryuichi, Megumi Han (Gon Freecss in Hunter x Hunter) as Takaya, Hina Kino (Anya in Irina: The Vampire Cosmonaut) as Mayu, and Show Hayami as Kanade no Ishi. 


Liddell-Light will star Rie Takahashi (Megumin in KONOSUBA) as Mitsuri, Kana Hanazawa (Kuroneko in Oreimo) as Seira, Yui Horie as Deru, Yu Kobayashi (Sasha in Attack on Titan) as Shiori, Reina Kondo as Nanaka, Nanami Tomaru as Kei, and Ayaka Ohashi (Uzuki Shimamura in The Idolmaster Cinderella Girls) as Yuuki.

The film will be narrated by Romi Park, who plays Edward Elric in Fullmetal Alchemist. 

© 2022 映画「ハケンアニメ!」製作委員会

Information

Haken Anime!

In Theaters May 20, 2022

Official Site: haken-anime.jp

Netflix Anime Presentation at AnimeJapan 2022 to Include 21 Voice Actors

Netflix is all set to participate in Japan's largest anime festival AnimeJapan 2022, which will be held at Tokyo Big Sight on March 26 & 27. The details and guest information for the Netflix Anime Booth have been released, with 21 voice actors from more than nine popular works set to take the stage.



This year's Netflix Anime Booth will feature a number of new and classic titles set to be streamed worldwide. The featured voice actors will talk about their new roles, including those in JoJo's Bizarre Adventure: Stone Ocean, Baki the Grappler, Tiger & Bunny 2, Thermae Romae Novae, Vampire in the Garden, Spriggan, and Ultraman. Surprising information is also set to be revealed during the showcase!

Mariya Ise, Yuki Kaji, Junichi Suwabe, Kenjiro Tsuda, Megumi Han, and Seitaro Mukai will also appear at the Netflix Anime Special Presentation on March 27. 

The event will be streamed on the Netflix Anime YouTube channel!

Information

AnimeJapan 2022 Netflix Anime Booth

Dates: March 26, 27
Location: Tokyo Big Sight East Exhibition Hall 1-8 (3-10-1 Ariake, Koto-ku, Tokyo) 

Booth #A25: East Hall 3

Netflix Anime Special Presentation

Date: March 27, 16:10-16:45
Location: Tokyo Big Sight Green Stage (East Hall 4)

[Participating Actors] Mariya Ise, Yuki Kaji, Junichi Suwabe, Kenjiro Tsuda, Megumi Han, Seitaro Mukai

*Performers may join/participate as the show progresses, may leave early, or may be changed prior to the event.

Netflix Anime YouTube: https://www.youtube.com/c/netflixanime

AnimeJapan 2022 Official Site: https://www.anime-japan.jp/

Cover Song Project 'CrosSing' Launched Featuring Maaya Uchida, Kana Hanazawa, Akari Kito

The new cover song project 'CrosSing- Music & Voice' is live!

CrosSing brings together voice actors, anime song artists, VTubers, 2.5D actors, and other artists through music. The cast of the first season is featured in the channel teaser.

 In addition to popular voice actors Maaya Uchida, Kana Hanazawa, and Akari Kito, the project also includes towana, vocalist of popular ani-song unit fhána. Toshiki Tateishi, active mainly in 2.5D stage plays and musicals, and VTuber Hal Shibuya will also be participating!

 

Channel Teaser

All of the songs featured in the project are tracks that personally mean something to the cast. The music will be available on YouTube and on streaming services, and those interested are asked to follow the project on Twitter and TikTok!

Kuhaku Gokko Releases Music Video for Platinum End ED Theme 'Last Straw'

The music video for Last Straw by Kuhaku Gokko was posted to YouTube on February 9. The ending theme song for the anime series Platinum End will be officially released on February 16, 2022.

Platinum End was based on the manga series written by Tsugumi Ohba and illustrated by Takeshi Obata, the team behind Death Note and Bakuman. The second season began in January 2022 and will come to an exciting conclusion in March! The song Last Straw was inspired by the problem 'the straw that broke the camel's back,' while the music video portrays the struggle between life and death.



The music video stars Shino, a young actress attracting attention through her work in movies and social media.

Last Straw – Kuhaku Gokko (Music Video)


Comment from Vocalist Setsuko

Last Straw was inspired by themes of life and death, but it was created in a more ambiguous way, emphasizing the balance between the two. We had a lot of conversations about how to express it visually. With Shino as the protagonist, I think the production team was able to create something beautiful–the tension of chasing after shadows, of not knowing whether you are alive or dead.

I hope that you can feel the danger of what might happen by applying force as the title Last Straw implies.

©大場つぐみ・小畑健/集英社・プラチナエンド製作委員会

Information

Last Straw

Release Date: February 16, 2022

Limited Edition (CD+DVD): ¥1,870 (Tax Included)

Standard Edition (CD ONLY): ¥1,320 (Tax Included)

Streaming Links: https://lnk.to/laststraw-single

Platinum End
Airing on TBS Thursdays at 1:28 AM
Airing on BS11 Fridays at 11:30~
*Broadcast dates and times are subject to change.
*A total of 24 episodes will be aired over two cours.

Platinum End Season 2 Now Airing, Non-Credit OP and ED Videos Released

Platinum End has been a smash hit. Based on the manga series written by Tsugumi Ohba and illustrated by Takeshi Obata, the team behind Death Note and Bakuman, the anime series will see its exciting conclusion in March 2022. The second season began on January 20, and the non-credit opening and ending theme videos have been uploaded to YouTube!

The opening theme is Sense by BAND-MAID, which also served as the opening for season one. The animation has been updated to include new characters seen in recent episodes. New lyrics can also be heard this time around, so be sure to listen closely!

 

2nd Season Non-credit Opening

The long-awaited non-credit ending theme was storyboarded and directed by Kei Suezawa and drawn by both Suezawa and Kazuchika Kise. The song is Last Straw by Kuhaku Gokko which is also available to stream. 

 

2nd Season Non-credit Ending

A six-minute recap of the first season has also been posted to YouTube, so take a peek before you jump into season two!

6-minute Recap of Platinum End Season 1

©︎大場つぐみ・小畑健/集英社・プラチナエンド製作委員会

Kuhaku Gokko Reveals Jacket and Bonus Images for Platinum End ED Theme 'Last Straw'

Kuhaku Gokko has unveiled the jacket artwork for Last Straw, the ending theme for the anime series Platinum End. The creator also unveiled some bonus artwork, and fans can look forward to snagging the single when it drops on February 16, 2022. 

 

The cover art conveys the theme of 'life and death' through sand paintings. The standard features blue sand, while the limited edition has a darker color scheme. 

The wrapping features the popular character Nasse, and when lined up with the wrapping from the limited edition OP/ED song package, it completes a single image. 

 

Kuhaku Gokko, celebrating its second anniversary in 2022, has also released a new artist visual. Setsuko, the vocalist and subject of the new photo, has been steadily growing as an artist since her debut in the internet music scene. 

 

Last Straw is now available to stream on major streaming platforms, so give it a listen!

☆Comment from Vocalist Setsuko

The jacket for Last Straw conveys the message and themes of Platinum End. 

Since the overall theme is life and death, I thought about sand–it never sticks together or intersects no matter how small the particles are. 

Also, the artist photos were taken with a lot of my demands taken into account.

They ended up being delicate, soft, and cool, perfectly summing up Kuhaku Gokko…

Enjoy the track!

©大場つぐみ・小畑健/集英社・プラチナエンド製作委員会