With just a small bit of ingenuity, turn everyday food into something cute using Kaori's recipe series! With a few simple ideas, an ordinary recipe magically transforms into a cute dish.
Let us introduce to you, "Minions Cup Omelet Rice".
■1: Ingredients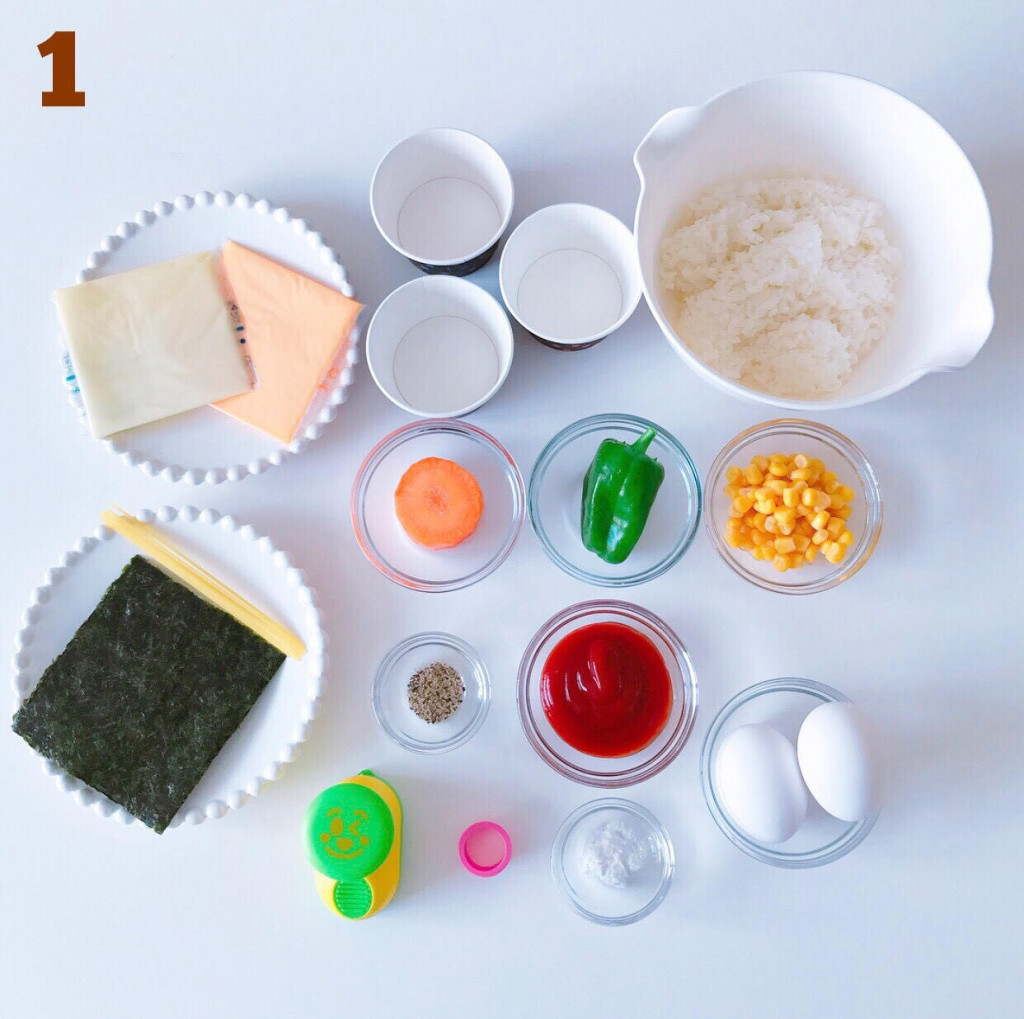 ・2 cups of rice (to make the chicken rice)
・Some carrots
・Some green peppers
・Some corn
・Ketchup 3 tablespoons
・A little black pepper
・Two eggs(one whole egg, one egg yolk only)
・Sliced cheese –one slice
・Sliced cheddar cheese-one slice
・Some laver
・Fried pasta(please look at Purin-chan instructions)
・Circle cookie cutter
・Punch for laver
・corn starch(to make thinly fried omlet)
・Circular containers to put the omelet rice in(for this recipe, paper cups purchased at a ¥100 shop were used)
2: First, make the chicken rice. Cut carrots and green peppers into small pieces and fry them with some corn. When the carrots become soft, add the rice and fry some more. Next, add some ketchup and black pepper.
☆Add other ingredients to your liking
☆Add enough ketchup to make the chicken rice to give it a strong flavor
3: Put the chicken rice into the cups.
4: Fly the eggs to make a thin omelet. In order to make the omelet the bright yellow, use one whole egg and one egg yolk. Next, add cornstarch blended with water and filter it through a strainer.
☆The reason cornstarch blended with water is added is to avoid the omelet from tearing.
Next, pour the egg mixture into a fry pan and make the omelet. Be careful that the omelet is not burn.
Fry over a low heat and when the surface consolidates, turn the heat off and wait until it cools. When it can be touched, pull away the egg omelet with your hands. Place the fried surface so that it faces top.
5: Next, turn the circular cup over and cut out some circular pieces of omelet. Be careful that it does not tear.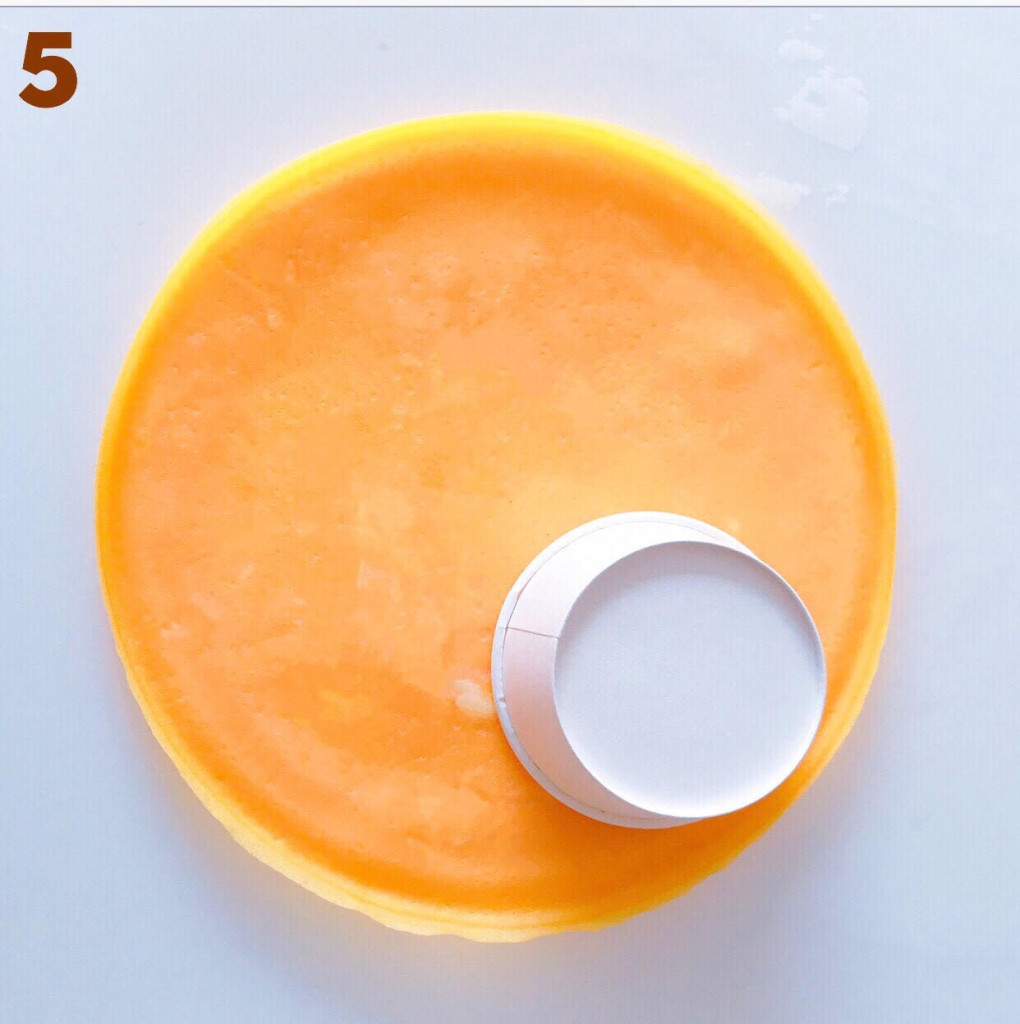 6: Place these circular pieces of omelet on top the cup-filled chicken rice.
7: Now, let's make the character parts. Cut the laver as is shown in the photo. Cut out some circular pieces of cheese and cut a sheet of laver so that it is a larger circle than the cheese. Next, cut a sheet of laver into some circular shapes which are smaller than the cheese.
Place a dab of mayonnaise to  make the center of the eyes. For one of the eyes, place the mayonnaise at the bottom of the eye lid.
8: Use the laver punch and to make the mouth parts.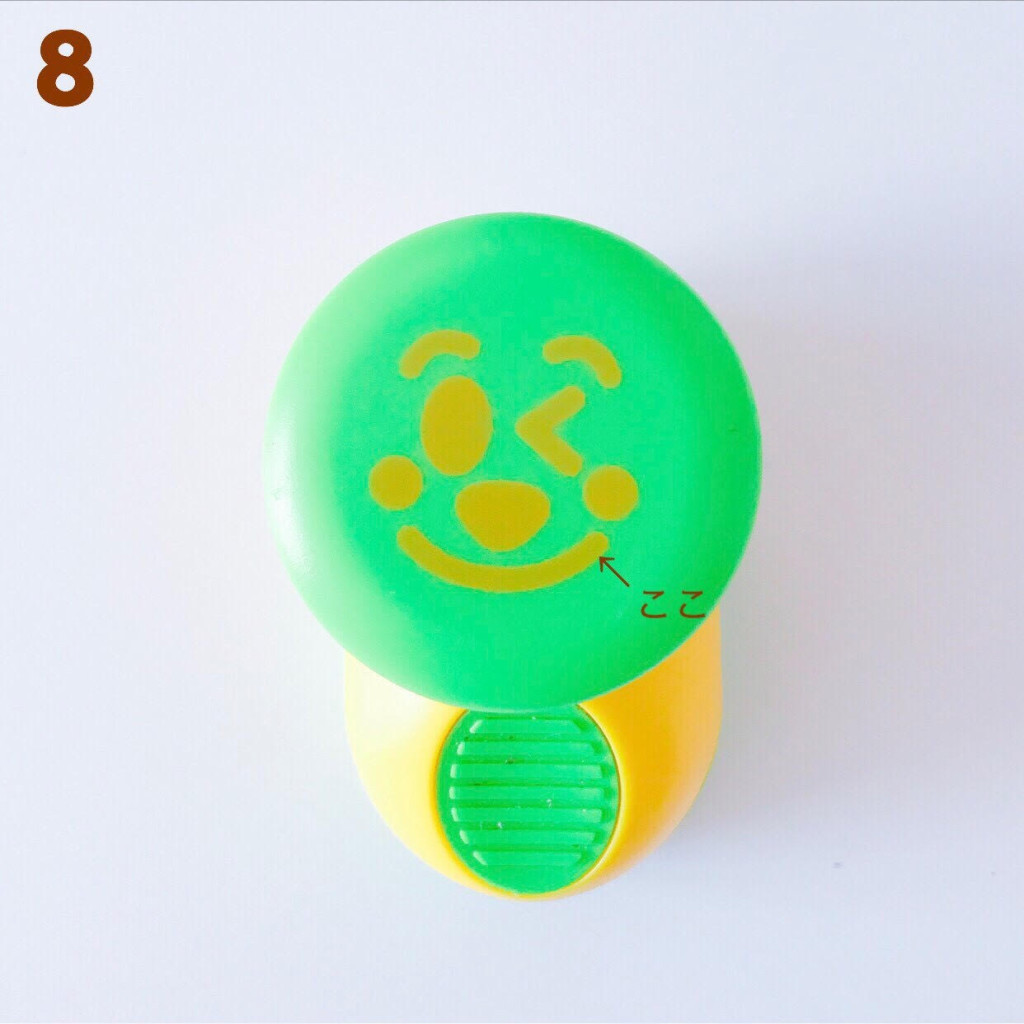 Use the pieces of deep fried pasta to make the hair as shown in the photo. Finally, place a dab of ketchup on the cheeks to make them red.
Kaori also invites you into her world of character-themed rice dishes in her recipe series! Please check out her Instagram where she has uploaded many pictures of her character dishes!
■Profile
Kaori Kubota(@kaopan27)
Kaori lives in Hokkaido and enjoys making dinners, sweet treats and character food using bread ♡
Kaori also loves to experiment with small tricks to crate easy character-themed sweets @kaopan27