Japan's First NFT Anime Project 'Zombie Zoo' to be Released in May
Zombie Zoo, Japan's first animated adaptation of NFT art, will be released this month! Based on the NFT art collection by Zombie Zoo Keeper, a 9-year-old Japanese boy, Toei Animation is in charge of the series.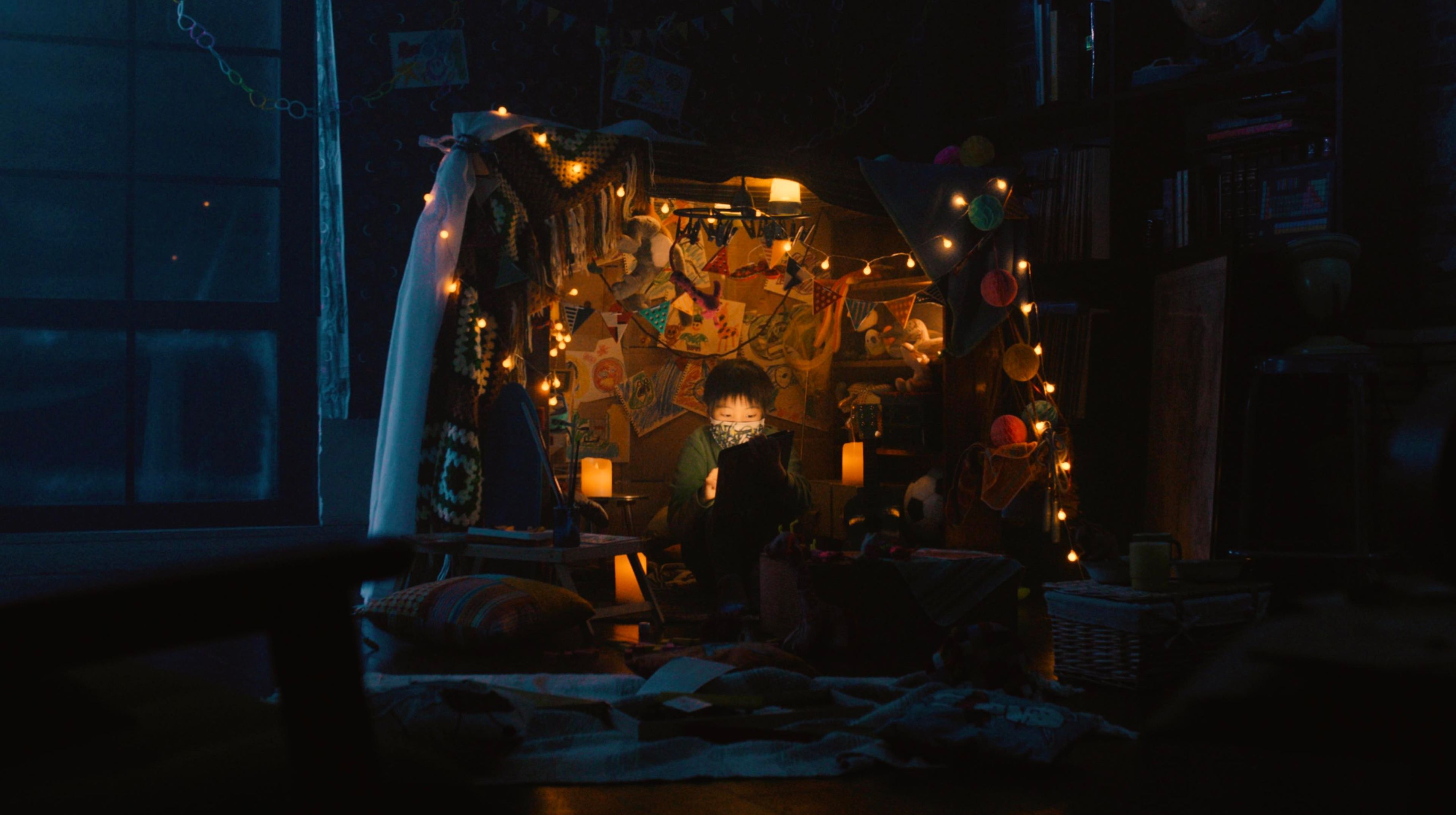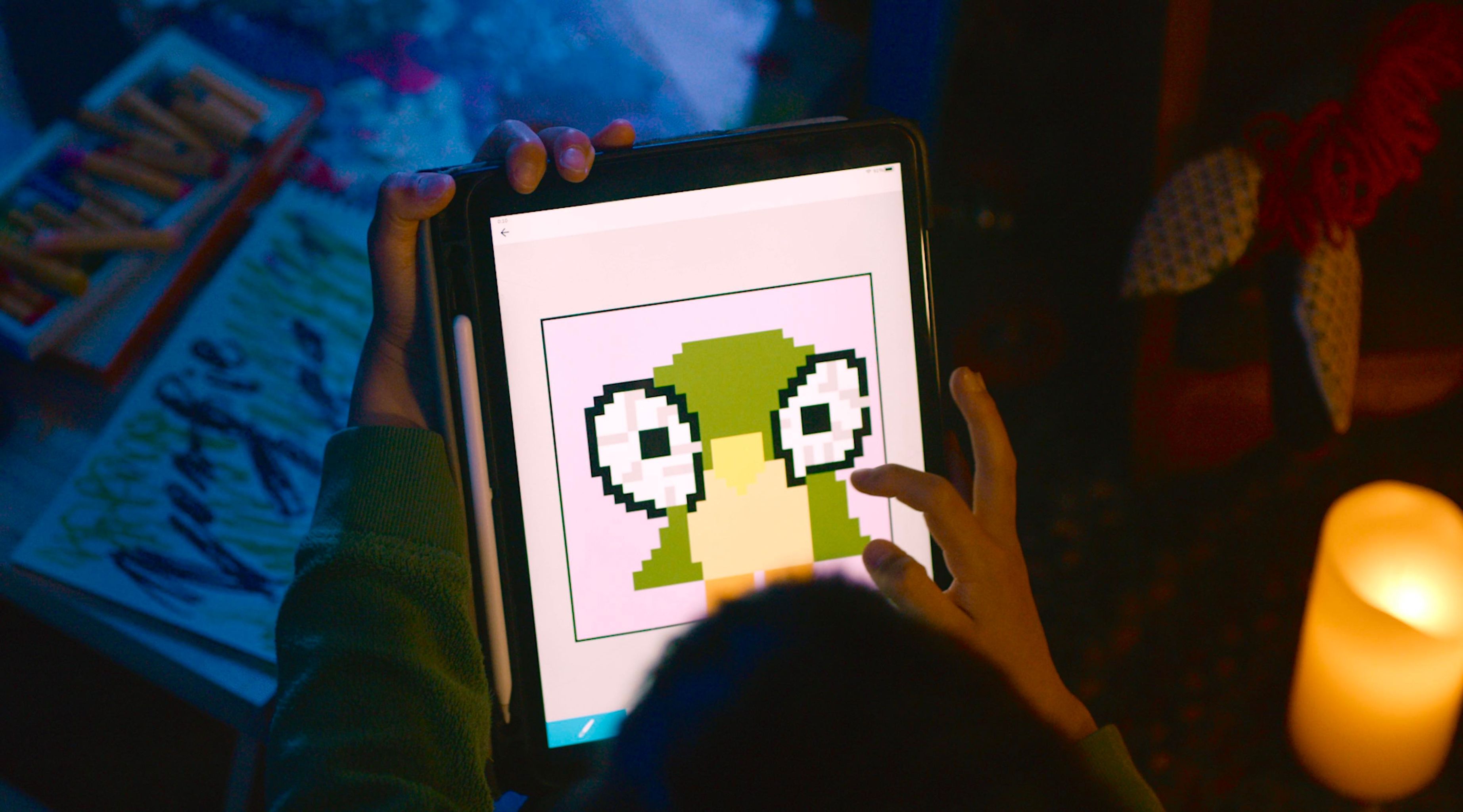 The main staff, character designs, and an advanced cut of the live-action portion of the series have been revealed ahead of the project's official release. YP of YURUPPE is directing the series. Jiro Sameyama is the character designer. The character design settings are now on display in the Metaverse at NFT FESTA 2022 SPRING. 
©️Zombie Zoo Keeper
©️東映アニメーション
RELATED ENTRIES
First Phase of Rakuten NFT Art Gallery Offering Works by ORIHARA, Ado's Image Director

Rakuten NFT, an NFT marketplace and sales platform, will launch the Rakuten NFT Art Gallery featuring original NFT artwork on May 26, 2022 at 17:00.

Rakuten NFT offers a marketplace where users can buy and sell NFTs inspired by sports, music, animation, and other entertainment. It also gives IP holders a place to publish and market NFTs. The first phase of the Rakuten NFT Art Gallery will include works by ORIHARA, the image director for the popular singer Ado; Numata Zombie!?, the artist responsible for creating the cover art for Ado's song Gira Gira; and yasuna, known for using incredibly detailed sophisticated techniques to create one-of-a-kind pieces. Users can use Rakuten ID for payment, and doing so will earn Rakuten Points. Purchased NFTs can be added to a personal page and can also be listed for sale on the marketplace.


The NFT art packs to be sold include nine total works by all three artists. ORIHARA will release two works based on the theme of 'Shibuya Kawaii.' Numata Zombie?! will release three works depicting girls with pigtails and white hair, while yasuna will release four pieces of art with personal meaning. The latest information on the Rakuten NFT Art Gallery will be posted to the official Twitter page.

Limited Edition Sake Released Alongside NFT Art to Share the Value of Japanese Spirits with the World

Two incredible new Junmai Daiginjo bottles, the highest-quality sake, have been released in limited quantities. Hitou ASCENDING and Touka ILLUMINATING were made by sustainable means and incorporate NFT art to share the process of sake creation with the world.

 

While sake companies keep traditional Japanese production methods alive, some are seeking to solve problems in the sake industry by turning to current technology, like the blockchain and NFTs. In this age of convenience and automation, this particular sake maker is aiming to show the true value and authenticity of Japanese craftsmanship to the rest of the world. 

Certain types of sake can only be made and enjoyed at certain times of the year, as they are not suitable for storage at room temperature and can only be consumed for a brief period to get the best taste. Many sake fans around the world might not be aware of this, so the new NFT collaboration aims to educate!

 

The bottles contain unique ukiyo-e NFT art prints of a dragon and phoenix on the bottle, respectively. Those who purchase a bottle will also find the year of production and bottle number etched onto the glass with lacquer. Be sure to keep the bottle even after the delicious sake is gone!

Story

Rice / Tobe Rice
In Tokamachi, Niigata Prefecture, farmers have been cultivating this unique brand of Koshihikari rice without the help of pesticides or fertilizers for over two decades. The rice is called the best in all of Japan, and one-third of its yield is used to make sake.

Water / Pure Groundwater

The Japan Median Tectonic Line, also known as the 'Dragon's Vein,' is a massive fault line that is home to numerous sacred sites, including  Suwa Grand Shrine, Toyokawa Inari Shrine, Tenkawa Benzaiten Shrine, Ise Grand Shrine, and the Koyasan Mountain. The groundwater found here is some of the purest found in Japan and flows from the Bungui Pass in Ina, Nagano Prefecture. The pass has been featured in many publications as one of the most famous power spots in Japan.

Brewing / Ono Brewery

While dealing with some of the harshest winter weather in Japan, the brewery has continued to create sake the old-fashioned way–with human hands. For the creation of these two bottles, the brewers took on the challenge of making a very small amount of sake, something they had never done before. Based on the concept of "making the most of the environment," the rice was prepared in a special room with no air conditioning under the watchful eye of the master brewer.

Bottle Art/ Ukiyo-e Artist, Shun
The art displayed on the bottle is printed in a unique way, allowing it to be put on display separately. The Japanese-style art is perfect for the collaboration and was inspired by one specific hope: that a new path will open to those who work hard after the many difficulties and troubles caused by the pandemic.

Bottle Making / Maruyoshi Kosaka Wood & Urushi Works


The circular label symbolizes the moon (water) and the sun (fire), each representing a world where different values are not only accepted but welcomed. Hand-painted and made with pure platinum and gold leaf by the talented craftsman at Maruyoshi Kosaka Wood & Urushi Works in Shiojiri, Nagano, these advanced painting techniques are sure to impress.

Each Bottle Features the Brewing Year, Number Printed in Lacquer

Marked with a unique serial number, all proceeds from the sales of these special sakes will be used to maintain and promote sustainable agriculture, support sake brewers, and bring traditional Japanese craftsmanship to the world.

Information

Junmai Daiginjo – 'Hitou ASCENDING,' 'Touka ILLUMINATING'

Limited Quantity
Official Site: https://hitoutouka.com/

Hong Kong and Virtual Exhibition to Reimagine Japanese Contemporary Art, Fashion as NFTs

From April 21 until May 15, 2022, Startbahn is holding the 'Made in Japan 3.0: Defining a New Phy-gital Reality' exhibition at a pop-up venue in Hong Kong! A virtual showroom by VIRTRIX is also open for those who can't attend in person.

'Made in Japan 3.0: Defining a New Phy-gital Reality' utilizes blockchain technology and NFTs to showcase cutting-edge Japanese creativity in the worlds of fashion, art, and crafts, bringing the physical and virtual worlds together. The lineup was brought together by Startbahn, a leader in blockchain and Web3 infrastructure in Japan. Participating artists include fashion stars Tomo Koizumi and Anrealage, ceramic artist Takahiro Koga, and Yumi Kishi, known for creating digital portraits using artificial intelligence. The latter has appeared in Vogue and worked with Nike.

Participating Fashion Brands / Designers, Artists


Fashion Brands / Designers
ANREALAGE
HIRUME
Masaya Kushino
TOMO KOIZUMI
YUIMA NAKAZATO

Ceramist
B-OWND / Takahiro Koga

Artist
Yuma Kishi

SBINFT Market Artists:
Tsuki
NauGhtEd
AURORA
NY_
gamacho
galcid
Haioka
mera takeru
marimosphere

Information

Made in Japan 3.0: Defining a New Phy-gital Reality
Running: April 23 – May 15, 2022
Hours: 12:00-20:00
Venue: Shop Go1, K11 Art Mall (K11 Car Park, 18 Hanoi Rd., Tsim Sha Tsui, Hong Kong)

Virtual Showroom / Official Site: https://www.virtrix.io/startbahn/madeinjapan3.0

AmPm Give In-Depth Explanation of NFT Appeal During 5th Anniversary Project

In 2017, the masked musical unit AmPm made its debut with the song Best Part of Us, and has continued to attract listeners from all over the world. In celebration of its 5th anniversary in 2022, the pair are planning tons of new projects. Each will be announced on the 16th of each month.

 

Along with releasing original music, AmPm has been working to create valuable assets in the Metaverse, starting with the sale of NFT. In a first for a Japanese artist, the pair began selling a limited trial of unreleased music in 2021. Recently, AmPm announced some new NFT digital art.

 

Based on the pair's experience of music curators, the NFT project hopes to provide unique pieces for an affordable price, allowing as many people as possible to become familiar with the NFT space.

 

AmPm recently purchased 'Jidori Girls,' a project by JidoriDeployer, on OpenSea. They decided to purchase it not only because of its immediate appeal, but also because it fit with AmPm's worldview.

 

After the announcement, there was an exchange on Twitter with the creator of Jidori Girls. Fans from around the world also chimed in with comments like "You are incredible," "Awesome collab!," and "Thanks for joining our community!" 

AmPm Delivering "THE BOOK"

https://youtube.com/shorts/MD2xQcLScjs

In the note section, the pair explained the NFT, how they came to purchase it, its appeal, and the significance of the purchase.

 

It's unclear how NFTs will affect AmPm's future activities. Fans will just have to stay tuned to find out!

Artwork by 'Eren the Southpaw' Protagonist Available as NFTs

Digital manga distributor Number Nine Inc. is teaming up with gumi Corporation and double jump.tokyo to sell two pieces of street art drawn by Eren Yamagishi, the main character in Kappi's manga series Eren the Southpaw, as NFTs. The company announced that it will auction off the pieces starting April 20, 2022.

Black Monster

Night in Chelsea

A special spin-off manga, THROW UP THE DEUCE, has also been published on the website 'cakes.' 

THROW UP THE DEUCE – Eren the Southpaw | Special Edition
https://cakes.mu/posts/35433

Those winning the bid will also be able to enjoy some special bonuses. The two who win the NFTs will appear in the second part of the spin-off manga series, and will also receive another commemorative NFT. 

Don't miss your chance to actually appear in a manga series!

Ceramic Artist Takahiro Koga and B-OWNED Hold First NFT Pop-Up Event at Yard Miyashita Park

The pop-up event 'Takahiro Koga -CRYPTO- ~Pottery in the Age of Subversion x NFT~ produced by B-OWND' will be held at Rayard Miyashita Park from April 4 until April 11, 2022. 

Real Work Neo Manekineko -Crypto-


NFT Work Neo Manekineko -Break-


Rayard Miyashita Park, South 2F Atrium Plaza (Digital signage will differ during the event)


The event will feature new works and 3D computer-generated digital art pieces by up-and-coming artist Takahiro Koga. The exhibition will utilize the pillar-shaped digital signage found in the building, and will demonstrate the potential for new art exhibitions going forward. 

During the event, visitors will receive a white list NFT for the purchase of artwork, which will serve as a preorder coupon for the NFT art piece Neo Manekineko -Break-. A total of 100 guests who utilize this coupon will receive an NFT art piece as a gift. Additional pieces of NFT artwork will be available on the NFT sales platform HARTi. 

Information

Takahiro Koga -CRYPTO- ~Pottery in the Age of Subversion x NFT~ produced by B-OWND

Running: April 4 – April 11, 2022
Location: Rayard Miyashita Park, South 2F Atrium Plaza
NFT Sales: NFT Platform HARTi https://harti.tokyo/
Real Art Sales: B-OWND https://www.b-ownd.com/

Artist Takashi Murakami and Swiss Luxury Watch Brand Hublot Collaborate on NFT

Swiss luxury watch brand Hublot and top Japanese artist Takashi Murakami have released two pieces of digital NFT artwork inspired by Hublot's 'Classic Fusion Takashi Murakami' watches shown at the international watch exhibition 'Watches & Wonders.'

 

These pieces of digital artwork were inspired by the Classic Fusion Takashi Murakami All Black watch and the Classic Fusion Takashi Murakami Sapphire Rainbow Watch. Both items were released in 2021 and marked the first collaboration between Hublot and a Japanese artist. These two watches were released in quantities of 200 and 100 pieces, respectively, and both sold out in only a few days.


The collaboration includes two pieces of digital artwork featuring smiling flowers, a symbolic theme of Murakami's work and the Superflat art movement. There are 216 digital art pieces inspired by the All Black watch and 108 pieces inspired by the Sapphire Rainbow watch. These NFTs are primarily intended for current owners of the two limited-edition watches. Current watch owners must apply for the NFT between April 1 and April 25.


But don't worry: these NFTs will also be available to the public in limited quantities in May 2022!

NAKED's Popular Sakura Artwork Transformed into Company's First NFT

The NFT platform 'Adam by GMO' will offer the creative company NAKED's first piece of NFT art. Sakura Ousai has been featured in the hands-on art exhibition NAKED FLOWERS held in Nihonbashi, Nijo Castle, Hong Kong, and Korea. The NFT will be available in late March and a portion of the proceeds will be donated to support Ukraine.

Since its establishment in 1997, NAKED has constantly produced incredibly unique art installations to fit with the times. Starting with the projection mapping of Tokyo Station in 2012, the company has created unprecedented art and entertainment experiences by combining real space with virtual experiences. The current theme is 'borderless creativity,' and creating NFT art fits into this vision.


NAKED FLOWERS, one of NAKED's signature events, has been held since the New Year 2016. The NAKED FLOWERS experience has now been converted into a piece of NFT art for the first time, and buyers can enjoy these cherry blossoms no matter their location!

Official HiGE DANdism's 'Mixed Nuts' to Serve as OP Track for SPY x FAMILY Anime Series

Official HiGE DANdism's new song Mixed Nuts has been chosen as the opening theme song for the upcoming anime adaptation of the SPYxFAMILY manga series. Written and illustrated by Tatsuya Endo, the manga has been serialized on Shonen Jump+ since 2019 and has been incredibly well-recieved, selling over 12.5 million copies. The anime series will premiere in April 2022.

 

Along with this announcement, the official website for the anime series has posted the full promotional video for the show. The video also previews the opening song.

The ending theme will be Kigeki by Gen Hoshino. 


SPY×FAMILY Trailer


The members of Official HiGE DANdism also posted a comment about their track being chosen as the opening theme. 

"It's such an incredible series, and as fans ourselves, we've been so pumped for the anime adaptation. The art quality is incredible and we hope that everyone enjoys the show. If you could, be sure to listen to Mixed Nuts while you follow the story of Loid, Yor, and Anya."

©遠藤達哉/集英社・SPY×FAMILY製作委員会

Information

SPY×FAMILY

Premiering on TV Tokyo on April 9 at 23:00
Airing in North America on Crunchyroll

Official Site: https://spy-family.net/

SPY x FAMILY Collaboration Cafe Coming to Omotesando, Nagoya, and Umeda

To celebrate the upcoming anime adaptation, the popular manga SPY X FAMILY is teaming up with Tower Records cafe for a special collaboration! From April 13 until May 8, three Tower Records Cafe locations will feature menu items inspired by the series' characters. The collaboration cafe will take place at Tower Records Cafe Omotesando, Nagoya Sakae SKYLE, and Umeda NU Chayamachi.

Collaboration Menu

Anya's Hamburger Plate

Loid's Pesto Pasta

Yor's Chicken Salad Plate

Anya Pancake

Anya's Ice Cream Crepe

Loid's Parfait

Yor's Apple Pie

Anya's Strawberry Milk

Loid's Coffee & Milk

Yor's Rose Tea

Damian's Melon Soda

Becky's Cassis Soda

Franky's Espresso Tonic

SPY x FAMILY Print Latte (Random)

SPY x FAMILY Take-out Drink

Exclusive Cafe Bonus

Collaboration Merchandise




The collaboration merchandise features new illustrations of Loid, Anya, and Yor playing some jazz. Are you excited about the anime's premiere? 

©遠藤達哉/集英社・SPY×FAMILY製作委員会

Information

SPY x FAMILY Collaboration Cafe

Locations: Tower Records Cafe Omotesando, Nagoya Sakae SKYLE, Umeda NU Chayamachi
Open: [Round 1] April 13 – April 25 / [Round 2] April 26 – May 8, 2022
*Cafe bonuses will feature a different design during each round.
Official Site: https://tower.jp/spyfamily-cafe

Collaboration Merchandise
Available at 29 Tower Records locations and at Tower Records Online (https://tower.jp)
Preorders open at noon on March 30
*Items cannot be ordered at the cafe.
Sales begin April 13, 2022
Details: https://tower.jp/spygoods

Eternal Shojo Cafe Opens in Shibuya, Features Collaboration Menu Inspired by 90s Anime

Five nostalgic and popular shojo anime series from the 90s and early 2000s are being honored at a limited-time collaboration cafe in Shibuya! Hime-chan's Ribbon, Akazukin Chacha, Nurse Angel Ririka SOS, Kodomo no Omocha, and Full Moon wo Sagashite are being honored with new character-inspired menu items and exclusive goods until March 21, 2022. The cafe is being held at TOKYO PARADE goods&cafe on the 6th floor of Shibuya PARCO.

Hime-chan's Ribbon

Hime-chan and Pokota's Donut Tower / Pokota's Maple Chicken Donut Sandwich

Goods


Akazukin Chacha

Akazukin Chacha Dessert Plate / Magical Princess Strawberry Milk / Shiine's Homemade Curry

Goods


Nurse Angel Ririka SOS

Ririka Life Flower Parfait / Nurse Angel Ririka's Vaccine Soda

Goods


Kodomo no Omocha

Sana and Hayama's Rice Omurice / Maro-chan's Chocolate Chestnut Drink

Goods


Full Moon wo Sagashite

Takuto and Meruki's Green Onion Ramen / Full Full Moon Cheesecake / Takuto's Apple Vinegar Jelly Drink / Meruko's Peach Vinegar Jelly Drink

Goods

Bonus: Paper Lunch Mat with Original Design

Bonus: One Randomly Selected Coaster (17 varieties) for Each Drink Ordered

Information

Eternal Shojo Cafe

Running: February 10 – March 21, 2022
Address: TOKYO PARADE goods&cafe (Shibuya PARCO 6F)
Hours: 11:00-20:00 (Last Food Order at 19:00, Last Drink Order at 19:30)
Official Site: https://cafe.parco.jp/parade/

The Legend of Heroes: Trails of Cold Steel to Receive Anime Adaptation in 2023

Nihon Falcom's The Legend of Heroes: Trails of Cold Steel will receive an anime adaptation by Tatsunoko Production in early 2023!

The series will be titled The Legend of Heroes: Trails of Cold Steel – Northern War and will star an original female protagonist named Lavie. It will take place in North Ambria, located in the northwestern part of the Zemuria continent. 

Hidekazu Sato will direct the series. Previously, he worked on Aquarion Logos and Last Hope. More information will be revealed in the near future!


(C) Nihon Falcom Corporation. All rights reserved.

Information

The Legend of Heroes: Trails of Cold Steel – Northern War

Airing in Early 2023

Based on Nihon Falcom's The Legend of Heroes: Trails of Cold Steel

Official Site: https://tatsunoko.co.jp/