Theme Song for Initial D The Arcade Arcade Finally Hits Streaming Services
Initial D The Arcade is the tenth game in the Initial D series. Released in February 2021, one particular song from the title has struck a chord with fans. After a long wait, SCRAMBLE EYES by MOTSU vs A-One, has finally been released on streaming services starting May 25!
SCRAMBLE EYES is a fast-paced track blended with sharp vocals and engaging rap. The speedy song is perfect for Initial D, bringing to mind being behind the wheel and driving at top speed. Fans have called the song addictive, and even those who aren't a fan of the game have been applauding the track across social media. 
MOTSU and A-One have both provided comments following the song's release.
MOTSU
The name SCRAMBLE EYES was inspired by the bright headlights plowing through the darkness during a particular stage in Initial D The Arcade.
I'd be so happy if the listeners could get the same tingling sensation I felt when I met A-One for the first time.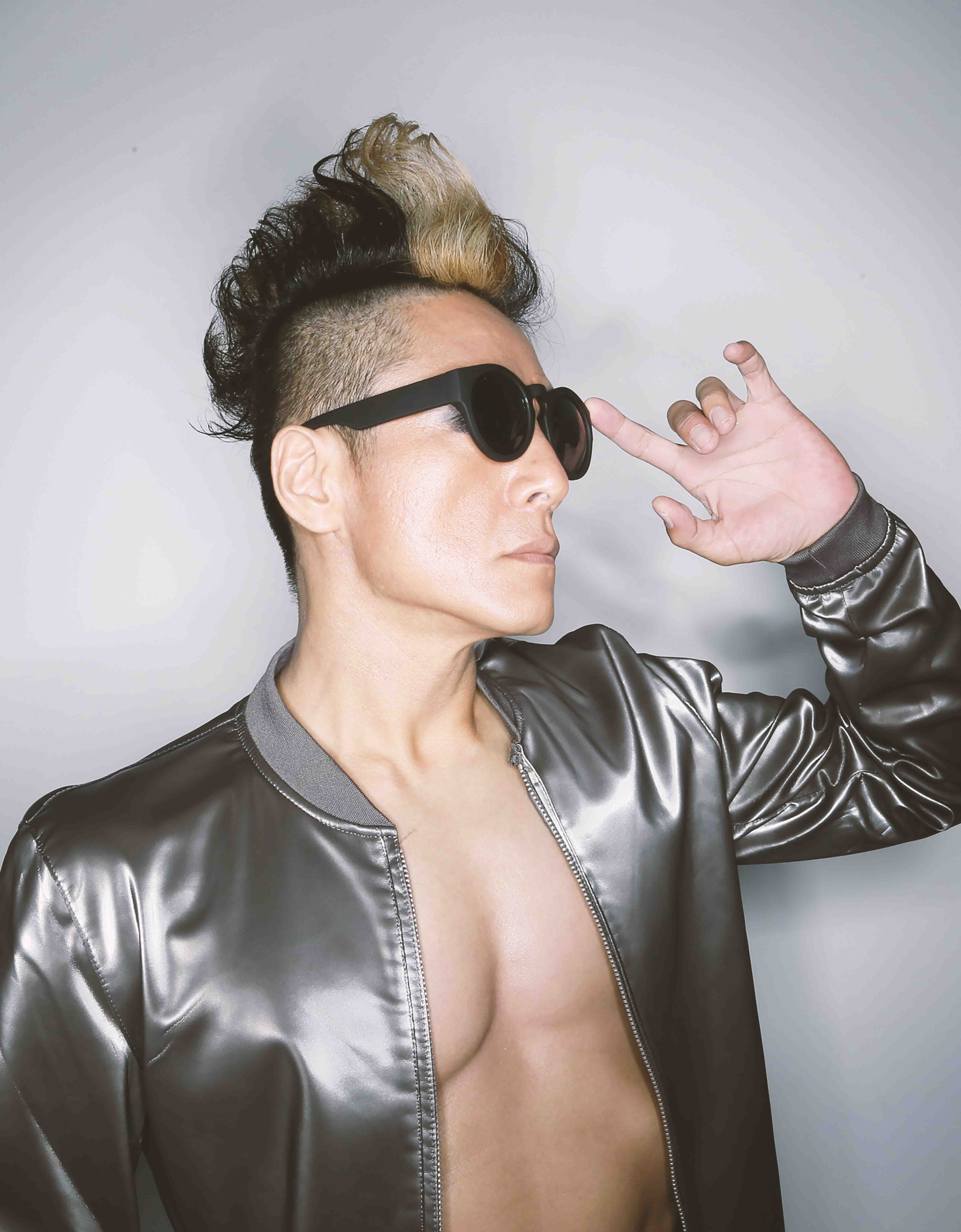 A-One
I'm so thankful to be able to create music for Initial D, a series that brought me so much joy as a child.
And collaborating with MOTSU? I absolutely adore him, so I put all of my energy into this track.
If you work hard and don't back down, your dreams will come true.
But one of my dreams hasn't come true yet–playing this song live!
MOTSU, let's do it someday!
Please enjoy this track and really feel the speed and excitement as you race towards your goals!
In 2023, an anime adaptation of MF Ghost, the sequel to Initial D, is scheduled to premiere. The series takes place in the 2020s, when self-driving cars are normal Japan, and focuses on Kanata Livington, a Japanese driver who goes back to Japan after graduating at the top of his class at a racing school in England.
RELATED ENTRIES
Japanese Card Game SCOUT Nominated for German Game of the Year Award

The card game SCOUT, designed by Kei Kajino and developed overseas by Oink Games, was nominated for the Spiel des Jahres Award in Germany on May 23, 2022. The yearly award is given to a card or board game and is known as the highest honor in the world of tabletop games. This is the second time in seven years that a Japanese-designed game has been nominated.

 

The Spiel des Jahres Award has been given out each year since 1979. There are three categories: Game of the Year, Kids' Game of the Year, and Complex Game of the Year. Three board or card games are nominated from among those released in Germany in the previous year, and one is awarded the grand prize. The last Japanese game to be nominated was Machi Koro, a board game that has become extremely popular among Western audiences. The grand prize winner will be announced on July 16.


What is SCOUT?

You have suddenly been appointed as the leader of a circus. Using the members of your circus you must put together a show that will beat out your rivals. Everyone on your team has a specific role. To fill in the gaps on your team, try to scout members away from other circus groups! With the addition of just one extra person you may set off an incredible chain reaction that helps you create a show that no other circus will be able to surpass. Will you battle with your current members? Or will you wait it out and try to recruit different ones?

You will feel amazing when you make the right choices in this speedy card game!

A new version has just been released for players purchasing the game from outside of Japan. In Japan, the original version was released by One More Game.

Touhou Project and One Night Werewolf Collaboration Items Now Available

ARMA BIANCA, an online store specializing in original goods, is now taking orders for limited-time collaboration items between Touhou Project and One Night Werewolf!

Lineup

One Night Werewolf Collaboration – Pixel Art Ver.

Acrylic Stand

Preorder Purchase Bonus

Acrylic Keychain

Preorder Purchase Bonus

Pin

Preorder Purchase Bonus

T-Shirt

Hoodie

Clear Folder

Mug

Pen

 

One Night Werewolf is a card game where players take on the role of a Villager, a Werewolf, or a number of special characters with unique abilities. The goal is to figure out who the Werewolves are and to kill at least one in order to win!

The Touhou characters featured in the collaboration include Reimu Hakurei, Marisa Kirisame, Cirno, Youmu Konpaku, Sakuya Izayoi, Satori Komeiji, Koishi Komeiji, Remilia Scarlet, Flandre Scarlet, and Kagerou Imaizumi. 

Story Game Series POLARIS to Get Second Installment 'Inside Blue' in Summer 2022

POLARIS, the story game label started by NOMEETS, will get a second installment titled 'Inside Blue' this summer. Preorders will open at Spring Game Market 2022 on April 23 and April 24, 2022.

POLARIS is a story game label launched in the winter of 2021. Players become characters in the story, sometimes cooperating and sometimes betraying each other to arrive at their own unique endings. An incredibly immersive experience, the first work 'RED LINE' sold 400 units at Winter Game Market 2021, gaining tons of positive reviews. The title has over 300 different endings and a unique design like no other title before.

 

The second title 'Inside Blue' follows a group of high school students trying to solve a summer murder mystery in a small town. This is a massive change from 'RED LINE,' which was set in a world filled with humans and vampires in conflict. By interacting with townspeople, attending summer festivals, and enjoying vacation, how will you solve this bizarre and terrifying mystery? 

Information

POLARIS-02: Inside Blue
Price: ¥6,000 (Tax Included)
Release Date: Summer 2022
Total Play Time: Around 150 minutes
Number of Players: 5 (No Gamemaster required)
Official Site: https://polaris.game

Azur Lane Celebrating 4th Anniversary with New Apparel Collection by ZOZOTOWN

To commemorate the 4th anniversary of the popular smartphone game Azur Lane, the fashion shopping site ZOZOTOWN has launched a limited apparel collaboration exclusive on their website. The Azur Lane Black Collection will be available until March 18, 2022.

Azur Lane is a side-scrolling shoot 'em up RPG set in an alternate timeline of World War II. Using cute female characters based on warships to battle, the game is popular with players of all ages. 

Items at a Glance

ZOZOTOWN × Azur Lane Hoodie

ZOZOTOWN × Azur Lane T-shirt

ZOZOTOWN × Azur Lane Acrylic Stand

ZOZOTOWN × Azur Lane Character Blanket

ZOZOTOWN × Azur Lane Tapestry

Bonus – Original Pin

Lottery Prize: Super Large 50cm Acrylic Stand (Not for Sale)





The Azur Lane Black Collection features seven popular characters from the game–Friedrich der Große, Vittorio Veneto, Belfast, Bremerton, Atago, Ajax, and Unicorn. The illustrations were provided by Modare, Yatsuha, and Rag Miwano and were created exclusively for the collection. In addition to apparel, fans can also pick up acrylic stands, blankets, tapestries, and more.

For every item purchased, customers will receive one original pin. A large acrylic stand will be given away to seven lucky winners, so good luck!


Up-and-Coming Boy Band INI's 2nd Single to be Released in April

Boy band INI, created during the second season of PRODUCE 101 JAPAN, will release their second single on April 20, 2022. 

 

INI initially debuted on November 3, 2021, with the release of their debut single A. The group's most popular track, according to a national poll, was Rocketeer, which is still used to promote the boy's activities. The group's debut single surpassed a half-million copies sold and reached the top spot on the Oricon Weekly Single Chart. INI also won the Favorite Asian Artist award at 2021 MAMA, one of the world's largest K-pop award shows, and Best New Artist at the Japan Record Awards.

 

NIGO Releases 'Arya feat. A$AP Rocky' from the Album 'I KNOW NIGO'

Fashion icon and innovator NIGO, who serves as the artistic director of KENZO as of September 2021, will release his first solo album 'I KNOW NIGO' on March 25, 2022. The first single from the album Arya features popular American rapper A$AP Rocky and is now available to stream. The album is being produced in collaboration with Stephen Victor, and Pharrell Williams is serving as the executive producer. A teaser trailer for the music video has also been uploaded to NIGO's official YouTube channel. 

 

Arya ft. A$AP Rocky Official Music Video Trailer: 

 

Steven Victor commented on the upcoming album in a new interview. "Originally, we were only going to do two songs featuring Pharrell and Pusha T, but once we started reaching out to other artists they all said yes! We decided to make a five-track EP, and it just evolved from there into a full album," he said.

 

In a comment regarding 'I KNOW NIGO,' rapper Pusha T called it the 'Album of the Year.' Expect more information in the near future!

Ai Higuchi Announces Album Title and Track List for Upcoming March Release

Ai Higuchi has officially released the title and tracklist for her upcoming fourth original album, scheduled for release on March 2, 2022.

The album will be titled 'Saiaku Saiai.' ('My Worst Beloved').  Since her indie days, Higuchi has been a fan of using four-character idioms as her album titles. Higuchi will also be performing in Tokyo and Osaka in March. 

A total of 11 tracks will be featured on the album, including Akuma no Ko, the ending theme song for Attack on Titan The Final Season Part 2. Other tracks include Massarana Daichi, Kanashii Uta ga Aru Riyuu, Kyouri, and Yamerunara Ima. The DVD included with the limited edition includes Ai Higuchi's 5th Anniversary Solo Rakugo performed last year. 

Earlier this month, Higuchi released the ending theme for Attack on Titan The Final Season Part 2, which has become a massive global hit. The non-credit ending theme video is now available on YouTube and was viewed more than 5 million times in only five days. Be sure to give it a watch!

Information

'Saiaku Saiai'

Release Date: March 2, 2022
Limited Edition [CD+DVD] / ¥4,950 (Tax Included)
Standard Edition [CD Only] / ¥3,300 (Tax Included)

Preorder: lnk.to/higuchiai_CD

Official Site: https://www.higuchiai.com/

Beloved 19-year-old singer Ado finally released her first album on January 26. 'Kyougen' is now available to stream on major platforms. The album includes the massively popular track Usseewa, which has nearly 75 million plays on Spotify alone. 

The album includes 14 tracks, including Giragira and Odo, which have been streamed over 100 million times, as well as Aitakute, Lady Maid, and Yoru no Pierrot. Seven new songs are also included. The album comes in four formats: the Complete Limited Edition includes a figure and book; the Limited Edition includes a book and DVD; the First Run Limited Edition comes with an acrylic charm; and the Standard Edition includes only the CD. The cover was created by ORIHARA. 

 

Those purchasing the album will be entered to win tickets to Ado's first solo concert to be held at Zepp DiverCity Tokyo on April 4, 2022!

Attack on Titan The Final Season Part 2 Opening Theme Surpasses 10 Million Steams in One Week

SiM's song The Rumbling, the opening theme song for Attack on Titan The Final Season Part 2, has surpassed 10 million plays on streaming sites worldwide in only one week since it's release. The final season of the popular anime series began airing on January 10, 2022. 

The non-credit opening video has been uploaded to YouTube and has garnered over 18 million views.

Non-credit Opening: 


The song made it to the top ten of the Apple Music Rock charts in 20 countries around the world, reaching #1 in Cameroon and Grenada, and the top 30 in the United States, Mexico, and France.

Only two episodes of the series have aired so far, and fans are hooked on the explosive finale of this long-running anime. One thing is certain–SiM is already having an incredible year.

Tokyo (VIVID Remix), a remixed version of AmPm's dance track Tokyo, was released on Friday, January 7, 2022.


 

AmPm / Tokyo (VIVID Remix)

 

The original song was released in March 2021 and was the first full-fledged dance track based on AmPm's roots in dance music. Inspired by the neon city of Tokyo, it was released on Sushi Muzik, an up-and-coming label based in Amsterdam and founded in 2020. The company has released tracks from dance music legends like Norman Doray, Roland Clark, Kryder, and Eddie Amador. 

The remix was done by DJ VIVID, who is from the United States but based in Tokyo. Leading the Asian club scene, he has released his original music on A-list labels like Armada and Enhanced Music and has reached #19 on the US Billboard Dance Chart and #8 on the US Radio Chart.

 

Message from VIVID

"AmPm's unique sound found in 'Tokyo' inspired me to bring a house-y vibe geared for the underground nightclubs in Japan."

 

Message from AmPm

"We're happy to have started 2022 with such a fast-paced song. The original song itself was pretty fast, but this more dense sound is something that only DJ VIVID can provide. I think listeners will enjoy the difference between this and the original track. 

I hope that this year, people from all over the world will be able to gather in Tokyo."

Boy Band INI to Star in Regular Television Show on MUSIC ON! TV

Japanese boy band INI, formed through the reality show Produce 101 Japan 2, will start their first regular TV program 'INI Road: The Road to Global Expansion' on January 30, 2022. Since their formation last year, the group has become increasingly popular in Japan, and the boys are now ready to start the challenge of taking their music global.

The theme of the first episode is 'Language.' This is an important subject for global expansion, and the members will learn to greet people in English, along with studying other phrases useful during award ceremonies overseas. 

Be sure to tune in to see how the members start their journey to become the world's most famous boy band!

Information

INI Road ~The Road to Global Expansion~

#1 Broadcast Date, Time

January 15, 2022 / 22:00-22:30

Rerun at January 30, 2022 at 17:30

#2 Broadcast Date, Time

Airing in February 2022

Campaign Details: https://www.m-on.jp/program/detail/rg-ini-road/

Bullet Train Boy Band Celebrates 10th Anniversary with Coming-of-Age Ceremony Broadcast

The five-members dance and vocal group Bullet Train will hold a special 10th-anniversary broadcast exclusively on Hikari TV on January 14, 2022. The 'Bullet Train Coming-of-Age Ceremony' will also be archived after the scheduled broadcast at 18:00, but only for a limited time. 

©SDR

Bullet Train celebrated its 10th anniversary on December 25, 2021, and will spend 2022 celebrating with plenty of special events and releases. In Japan, the Coming-of-Age ceremony is held when an individual turns 20 years old and celebrates a person becoming an adult. The members of the group will speak about the last decade of their lives as idols, and will hold a live concert as well! The show will be available exclusively for those with access to Hikari TV nationwide, and an edited version of the event–including behind-the-scenes footage–will be streamed at a later date. Stay tuned for details!