With just a small bit of ingenuity, turn everyday food into something cute using Kaori's recipe series! With a few simple ideas, an ordinary recipe magically transforms into a cute dish.
This time, let us introduce to you, "Rilakkuma Rice Hamburgers" which can be created by using a "gacha gacha capsule."
■Ingredients
・Rice / 360 to 400g
・Sliced cheese / one piece
・Cheder cheese / one piece
・Ham / one piece
・Seaweed / one piece
・Cutlet (or a croquette) / three pieces
・Leaf lettuce / moderate amount
・Mentsuyu (Japanese noodle soup) / moderate amount
・Yellow "decofuri" (decoration furikake) / moderate amount
・Seaweed punch
・Cookie cutter
・Fried pasta
・Gacha gacha capsule
2:
2: Divide the rice into three blocks and color each character
Korilakkuma→white
Rilakkuma→color it in brown using "mentsuyu"
Kiiroi Tori→mix the yellow "decofuri"
After coloring each character, divide the white rice and the mentsuyu-flavored rice into two pieces (10g per piece).
Put rice into the gacha gacha capsule.
50g→base
50g→face
10g×2→ears
(the quantity noted above can be changed)
☆Pack the rice into the capsule tightly so that the rice will not crumble
3:Round out the rice (10g piece) as shown in the photo.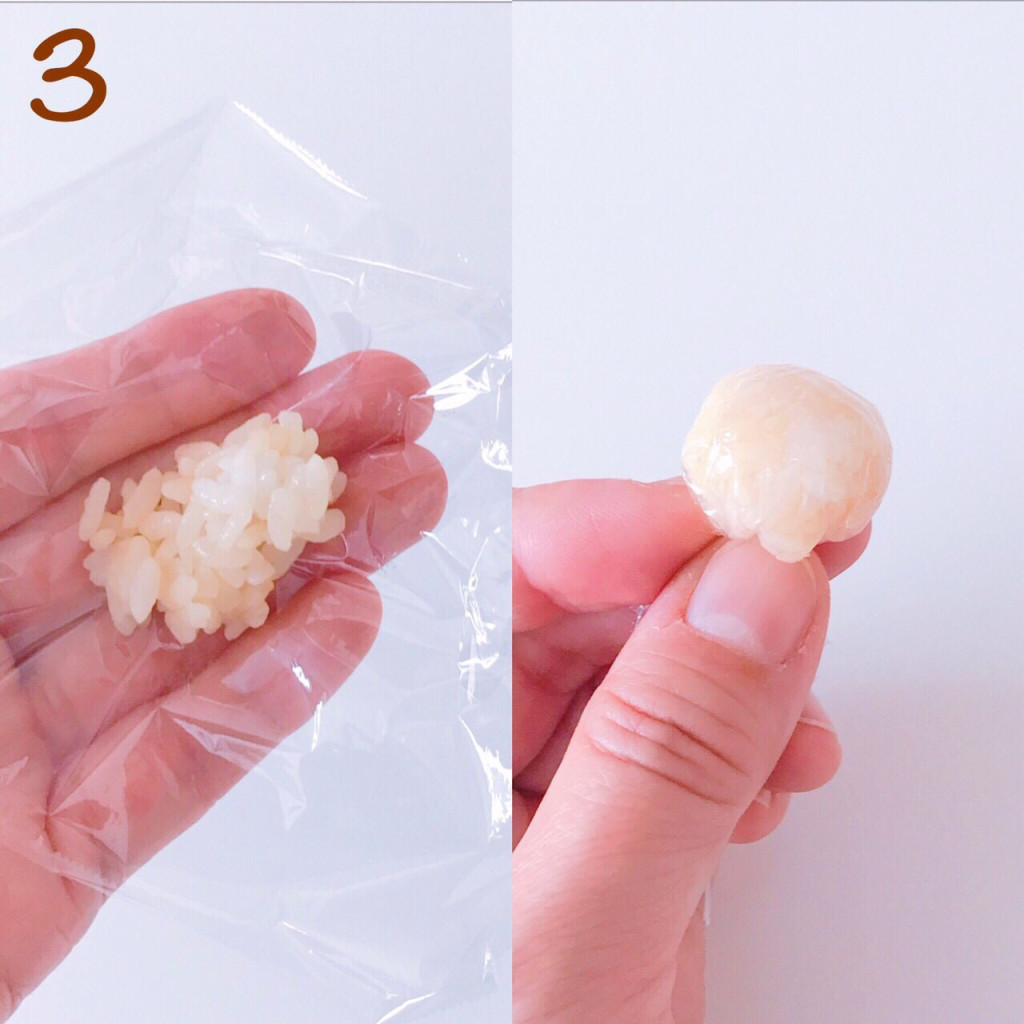 4:It should look like this. (refer to the photo)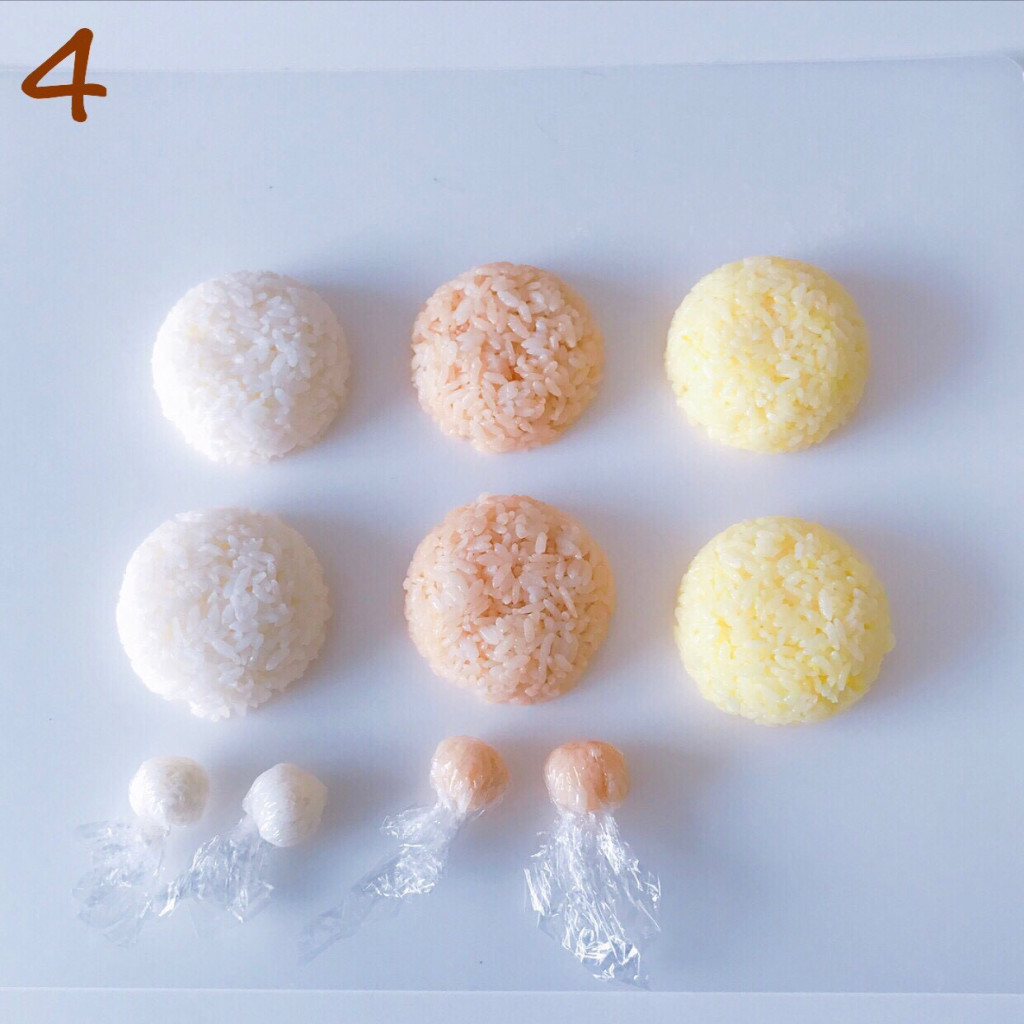 5:
Rillakuma and Korillakumas' mouths→sliced cheese
Kiiroi Tori's mouth→Cheder cheese
Rilakkuma's ears→Cheder cheese
Korilakkuma's ears→ham
Eyes, ears and the nose of Kiiroi Tori will be shaped by punched out seaweed.
6:It should like this (refer to the photo) after finishing the directions above.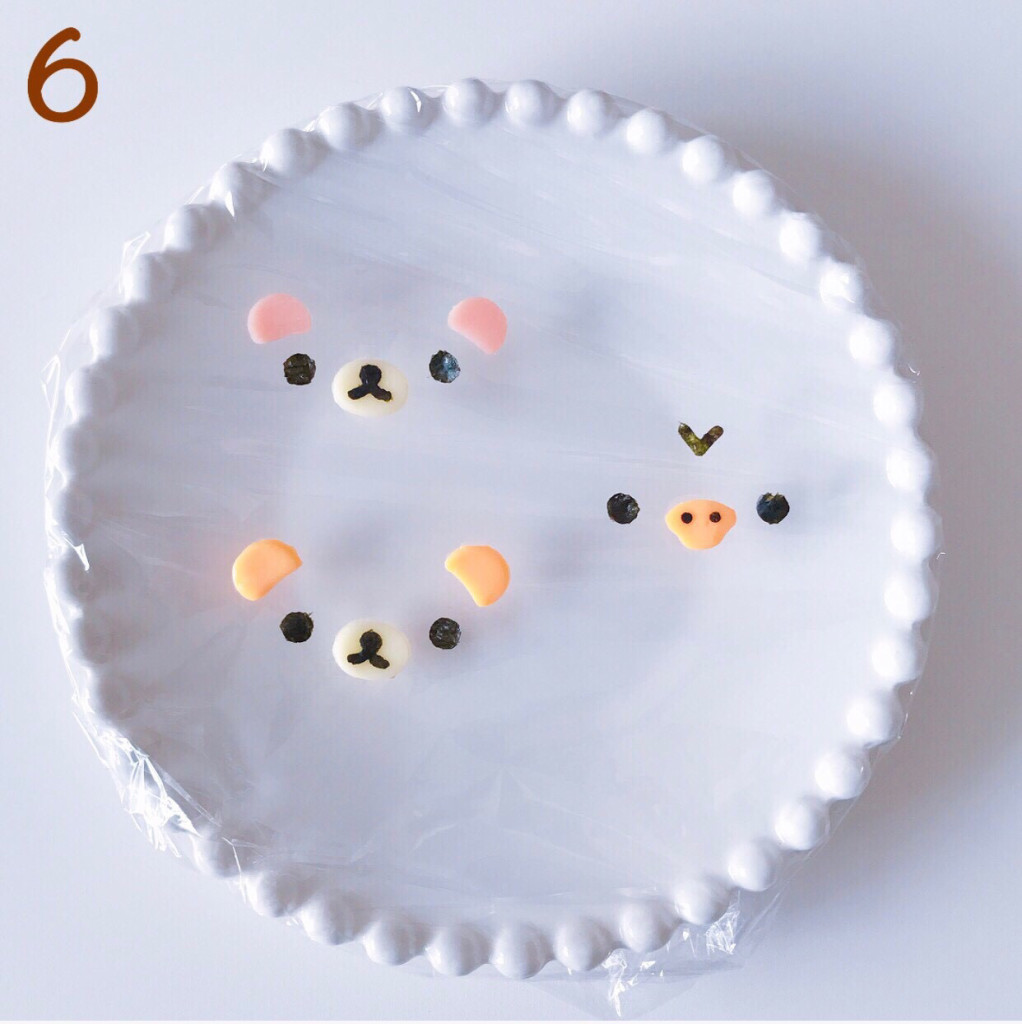 7:Place the base rice→frill lettuce→cutlet→rice and fix the ears with fried pasta. ※ To make the fried pasta, see the article "Pom Pom Purin no Milk Pudding."
8:Place the mouth (sliced cheese) and place the eyes on the face.
Place the slice cheese and ham behind the ears.
Finished♡
Kaori also invites you into her world of character-themed rice dishes in her recipe series! Please check out her Instagram where she has uploaded many pictures of her character dishes!
■Profile
Kaori Kubota(@kaopan27)
Kaori lives in Hokkaido and enjoys making dinners, sweet treats and character food using bread ♡
Kaori also loves to experiment with small tricks to crate easy character-themed sweets @kaopan27