SHISEIDO launches new skincare line "WASO" – check out the popup event in Daikanyama!
 SHISEIDO is available in 88 countries and regions worldwide. SHISEIDO is launching a new line of skincare products called "WASO", which will be sold all over Japan from Sunday 10th October 2017. There will be a commemoration event running from Friday 29th September to Sunday 1st October 2017. This event will be run by "Utsukushiku-nareru Yaoya WASO", which will be held in DAIKANYAMA T-SITE GARDEN GALLERY. Here, you can try out and purchase WASO products in advance.
 From the first half of the 20th century, WASO has been making products for our generation of youths. They have dedicated themselves to "extracting the goods from raw ingredients". This is where the idea of a new skincare line made with natural ingredients was born. Carrots, loquat fruit tree leaves, tofu, white jelly fungus and honey are the 5 natural ingredients from which the products are made, allowing you to experience the maximum quality of beauty.
During the three-day limited period, the popup shop "Utsukushiku-nareru Yaoya WASO" will showcase products made with natural ingredients. The ingredients have been used to their full potential, allowing you to experience "beauty at its simplest". This is the true essence of WASO. This venue, that exhibits vegetables in a beautiful manner, is located in the trendy Daikanyama region. The trendy people of Daikanyama have never come across a Greengrocer store quite like this one. The inside of the store is beautiful no matter where you look. You will soon be persuaded by the photogenic atmosphere to take a picture!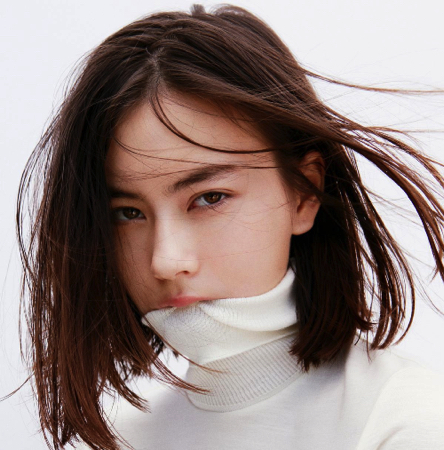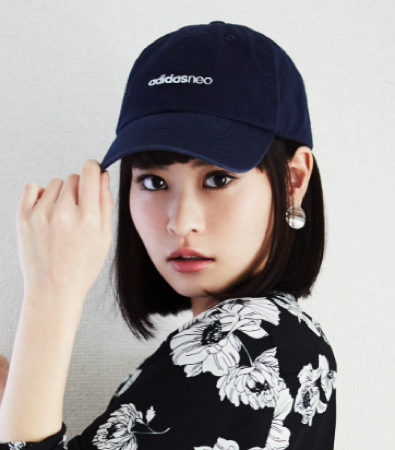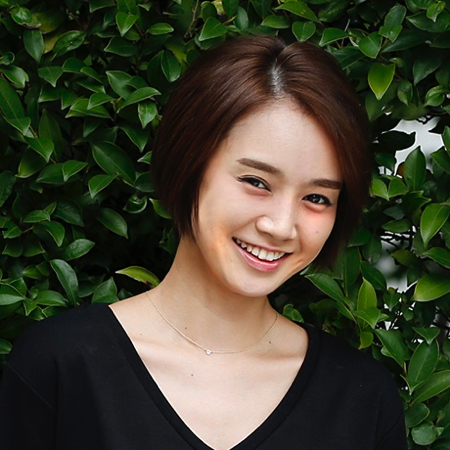 During the 3-day period, there will be a special guest each day. On day one (Friday 29th Sept), multitalented model and illustrator Lauren Tsai will be entertaining you from 17:00 to 18:00. Day 2 (Saturday 30th Sept) will feature millennial star Hikaru Yokota from 15:00 to 18:00. Finally, the SHISEIDO ambassador Saki Nishimoto will make her appearance on the 3rd and final day (Sunday 1st Oct) from 15:00 to 18:00. You can enjoy her company for her 1-day-limited shop managerial position!
There's also an SNS campaign! By taking a photo at the event or commenting on the event with the designated hashtag and posting on the SNS site, you could win the "Delicious Skin Box" and an original WASO bag as part of a set! Only 30 winners are selected in a prize draw at random. This special-sized box includes face wash, makeup remover, face lotion and cream.
 From 29th September, the WASO official line account will open so you can keep up to date with the latest information. Don't miss out! Shishi Yamazaki, a manager of world famous fashion brand promotion, receives lots of support from trend-loving girls. That's why stamp-creator Shishi Yamazaki will be also distributing her own stamp from Friday 6h October!
 Mak sure you get your hands on some WASO products during this 3-day period!
■Information
Utsukushiku-nareru Yaoya WASO
・Venue: DAIKANYAMA T-SITE GARDEN GALLERY, 16-15, Sarugakucho, Shibuya, Tokyo
・Access: 5 mins walk from Tokyu Toyoko line Daikanyama station
・Event dates: Friday 29th September 2017 (17:00 ~ 21:00)
Saturday 30th September 2017 (10:00 ~ 20:00)
Sunday 1st October 2017 (10:00 ~ 20:00)
Further information can be found here:
http://www.shiseido.co.jp/waso/topics/20170908/
WASO official website:
http://www.shiseido.co.jp /waso /
RELATED ENTRIES
Evangelion's Unit 1 Featured on Limited Edition Edo Faceted Glass at Tsutaya Books Daikanyama

The first Evangelion-themed Edo faceted glasses were released in November 2021, and Tsutaya Books Daikanyama will soon be selling limited quantities online! These items were previously only available to purchase locally.

Evangelion Unit 1 Edo Faceted Glass: ¥64,900 (Tax Included)


The Evangelion Unit 1 Edo Faceted Glass was designed along with a traditional pattern inspired by chrysanthemums, which symbolize longevity in Japanese culture. While the standard colors of faceted glass are red and blue, the gold and purple colors used in this unique item are extremely difficult to create, with only a few factories capable of producing them.

The glassware is designed and cut by Kosho Nemoto at Nemoto Glass, which has produced the finest Edo faceted glass in Tokyo for three generations. The webpage below also explains how these glasses are produced.

The product is scheduled to be released in late June 2022 and is currently available for pre-order. The amount available is extremely limited, so be sure to order as soon as possible if you'd like to add one of these valuable glasses to your collection.

Daikanyama T-SITE Holds Exhibition to Celebrate Marimekko Art Book Release

Marimekko, a Finnish textile and fashion company, has been a major inspiration in the art world for 70 years. The Japanese edition of Marimekko: The Art of Printmaking, published by Thames & Hudson to commemorate the brand's 70th anniversary, will be released on October 1, 2021. To commemorate the release of this highly-anticipated art book, a special Marimekko exhibition and pop-up store are coming to Daikanyama T-SITE starting on September 21, feating an outdoor installation featuring Marimekko printed fabrics. A bookstore display of photos taken by Osma Harvalahti, along with other Marimekko art books, will be waiting for interested guests. 

The four chapters of Marimekko: The Art of Printmaking highlight the collaborations and colorful print designs that the Finnish brand has released over the years through vintage archival photos and advertisements. The tome contains the philosophy of the Marimekko brand, and introduces the Herttoniemi print factory, working with the inspirational brand since its inception. In the future, Marimekko aims to be more sustainable while also finding new sources of boundless creativity. 

Fans of art and history shouldn't miss out on this limited-time event, running until October 15, 2021! 

Information

Marimekko: The Art of Printmaking Exhibition & Pop-Up Store

Running: September 21 – October 15, 2021

Address: Daikanyama T-SITE (16-15 Sarugaku-cho, Shibuya-ku, Tokyo)

Official Site: https://store.tsite.jp/daikanyama/

Tendo Mokko Rethinks Japanese Modernity With 'Japanese Modern / 80 Project' to Celebrate 80th Anniversary

In commemoration of Tendo Mokko's 80th anniversary, DAIKANYAMA TSUTAYA BOOKS is hosting the "Tendo Mokko & Japanese Modern" fair from July 7 to August 6 where the new products from the interior design brand is being sold. This includes a new book titled the same as the fair which details the brand's most famous furniture works. New furniture by Hiroshi Nakamura, Koichi Futatsumata, and Wataru Kumano is also being exclusively sold there.

Each participating artist's signed nameplate

Tendo Mokko is a Japanese furniture maker. After the Second World War, they made huge developments the country's architect and design culture in collaboration with architects and designers by creating products rooted in the climate and natural features of Japan. One of the spearheads of this movement was Kenmochi Isamu, a modernist designer who played a pivotal role in the development of Japanese industrial design after World War II. Through the history of Japanese architecture, Tendo Mokko has joined hands with countless famous designers to manufacture furniture.

Last year, the company turned 80 years old. As part of the commemoration, it is looking to dive deep into and rethink Japanese modernity at the Tendo Mokko & Japanese Modern fair where visitors can see their latest wares as well as learn about the process of developing new furniture and more. All of this, along with interviews, is also detailed in the book. Those who pre-order products at the fair will also receive one of the above-pictured nameplates depending on who designed it.

Tokyo Barbershop Founder Masaki Sakota Curates Art Exhibition

Masaki Sakota, the founder and head barber of Tokyo-based barbershop BARBER SAKOTA, has curated a line-up of five up-and-coming artists for their work to be displayed at Frame by Frame, an art fair currently taking place at DAIKANYAMA TSUTAYA BOOKS until July 2

Exhibition's main visual

BARBER SAKOTA t-shirt produced for the exhibition costing ¥6,600

The Frame by Frame exhibition is themed on photography, music, video content, science, art, and more, with each young artist selected by Masaki Sakota. The line-up includes Yuki Aizawa, Yu Todoroki, udai, Mayuka Katano & Kosuke Katano, SHOTA OKAMOTO, and more.

The exhibition also features a frame by frame display of products that have been exhibited on the shelves at BARBER SAKOTA since it first opened. The 'frames' were made by NOTEWORKS, a woodcraft company who has strong ties to BARBER SAKOTO and their sister stores.

The Ultimate Chocolate and Confectionery Indulgence is Here With LIFE IS PÂTISSIER's White Day Gifts

Japanese chocolate and baked goods bakery LIFE IS PÂTISSIER is now selling a collection of luxurious treats for White Day, the sequel to Valentine's Day in Japan, via their online store until March 14.

 

 LIFE IS PÂTISSIER is a takeout chocolate bakery that specialises in chocolate and baked confections. Some of their signature items include their pound cake and chocolate bonbons. They also serve sable biscuits, madeleines, and much more. They are based in Jiyugaoka, a neighbourhood in Meguro, Tokyo, where they enjoy plenty of customers both local and tourists. Due to the pandemic, they are currently operating entirely online.

 

LIFE IS PÂTISSIER White Day Gifts 2021

Leaf Caramel | ¥1,800 (Before Tax)

Crunchy chocolate caramel bites drizzled in even more sweet, melty caramel.

Macarons | ¥2,300 (Before Tax)

A rainbow-coloured collection of raspberry, pistachio, caramel, lemon, and chocolate macarons.

 

Madeleines (Contains 6) | ¥2,800 (Before Tax)

Refreshing madeleines made with a mix of Japanese and Italian lemons. Refrigerating them gives the outer icing a delicious crunchy texture.

Strawberry Milk Crunch | ¥900

Smashed cookies and caramel combined with strawberry chocolate and milk chocolate.

Special Box | ¥4,500 (Before Tax)

A very special collection of raspberry chocolate treats coated in dark chocolate.

Flower Swag | ¥3,200

A fragrant flower swag composed of an assortment of fresh flowers. Perfect for decorating walls and doors and overtime become dried flowers.

White Day Cards

LIFE IS PÂTISSIER is also offering White Day cards which people can couple with their gifts.

Indulge in Dainty and Divine Handmade Macarons in a Peaceful and Picturesque Region of Tokyo

If you are a fan of delicious and dainty desserts then DOTORI is definitely for you. DOTORI, which specialises in handmade macarons, will be opening their new branch in the peaceful picturesque Tokyo district of Daikanyama on August 23 2019.

DOTORI makes and bakes their macarons daily. The macarons here are slightly bigger than your standard ones and are filled with a thick layer of cream. Enjoy the way it melts in your mouth beautifully.

DOTORI's divine macarons are not the only blessing to fall upon Daikanyama. The shop is also fully stocked with a variety of drinks that are a perfect match with the macarons. From Milk Bubble Tea and Coffee to Cheese Tea, there is a full lineup of delicious and original DOTORI drinks to discover. 

Surrounded by the white-themed interior, customers can soak in the beautiful and liberating view of lustrous green trees outside.

To celebrate the opening of the new shop, there will be a special five-day campaign running from August 23 to 27. The first 50 customers to order a drink on each day of the campaign will receive a free drink carrier with their order. (Limit of one per customer.)

Head to Daikanyama for the divine DOTORI experience you deserve.

Information

DOTORI Daikanyama 

Address: ACN Daikanyama building Floor 1, 18-6, Daikanyamacho, Shibuya-ku, Tokyo

Opening Hours: 12:00 ー 20:00

Closed: Tuesdays

Official Website: https://www.dotori.jp

*As the macarons are handmade, a limited number will be made each day. The shop will close once all these have been sold.

Order Drinks Using Artificial Intelligence at Daikanyama's New Sake Bar YUMMY SAKE COLLECTIVE

YUMMY SAKE COLLECTIVE is a new sake bar in Daikanyama that held its grand opening on January 25, 2019.

It is both a bar and a shop that serves delicious Japanese sake casually without customers needing to be sake connoisseurs. You don't need to rely on background knowledge or visual information. It is a 'blind tasting' service in which you enter your intuitive thoughts which the AI responds to, choosing a sake to match your tastes.

When going for drinks in Japan beginners to sake can find it difficult what beverage to go for, but this new AI service solves that problem. It enables anyone to easily pick the right drink for them.

The refrigerator show case in the bar houses around 90 brands of sake including rare selections not often seen served. Drinks are divided by onomatopoeia for customers to easily pick what sounds nicest to them. Drinks can be ordered from ¥700 and you can also buy bottles to keep and take away with you.

YUMMY SAKE – ¥2,000 (Before Tax)

Ordering the YUMMY SAKE service lets you try a blind taste test to compare 10 types of Japanese sake. You evaluate which you like and don't like based on 5 different ratings and the AI will pick your taste type. There are 12 categories you can be placed into all based on onomatopoeia. This means you will be prepared for when you go out to a bar, shop or event in Japan and can intuitively pick what sake you want without needing to know difficult sake slang or tehchnical rules.

Snack Pairings – ¥500 Each (Before Tax)

Snacks will also be prepared to go with your drinks based on what taste type you are.

If you're looking to get into Japanese sake then look no further – start at YUMMY SAKE COLLECTIVE.

Information

YUMMY SAKE COLLECTIVE DAIKANYAMA

Opening Hours: Weekdays 17:00-23:00 / Weekends & Holidays 13:00-23:00
Address: 14-11 Daikanyamacho, Shibuya, Tokyo

Closed: New Year's Holidays
Access: 3-minutes on foot from Daikanyama Station / 8-minutes on foot from Ebisu Station
TEL: 03-6312-2448

Website: www.yummysakecollective.jp

Snowy White Sweet Sake Soy Milk Smoothie Release at Tea Cafe Stand Hachiya

Hachiya is a tea stand and cafe whose concept aims to reconstruct the culture of Japanese tea for the modern world. It has just released two new beverages inspired by the New Year and winter snow: the Sweet Sake Soy Milk Smoothie and Sweet Sake Smoothie. Available until January 31, these new drinks are served with gold leaf to capture the spirit of the New Year season. The gold leaf will stop being served once the stock has run out.

These smoothies have a Japanese essence to them from the smooth and full-bodied sweet sake which contains sake lees and rice malt combined with the sweetness of white bean jam. Since the sake contains sake lees the drink does contain alcohol (less than 1%).

Sweet Sake Soy Milk Smoothie: Small Size – ¥650 (Tax Included)

The fusion of sweet sake and soy milk gives this drink a creamy finish every sip.

Sweet Sake Smoothie: Small Size – ¥600 (Tax Included)

There is a rich taste of sweet sake that melts through the sweetness of the mellow milk in this drink.

Welcome the New Year with Hachiya's new drink options inspired by piled up white snow.

Information

Hachiya – Sendagaya Branch
Address: 4-1-8 Sendagaya, Shibuya, Tokyo
TEL: 03-6368-6647
Opening Hours: 9:00-19:00
Closed: Weekends, National Holidays, New Year's Holidays

Hachiya – Daikanyama Branch
Address: 1-16-9 Ebisunishi, Shibuya, Tokyo
TEL: 03-6368-4423
Opening Hours: 9:00-19:00
Closed: New Year's Holidays only

Hachiya Official Website: http://8ya.jp/

TENOHA Christmas Fes 2018 Arrives at TENOHA DAIKANYAMA

TENOHA Christmas Fes 2018 at TENOHA DAIKANYAMA in Daikanyama, Tokyo began on November 22. There are lots of events to look forward to.

MIRRORBOWLER Presents TENOHA Christmas Fes 2018 HOLY LIGHTS ILLUMINATION
Running: November 22, 2018 – January 10, 2019 (Illumination Time: 16:00-23:00)
Japanese art group MIRRORBOWLER is in charge of TENOHA DAIKANYAMA's illuminations this year, putting on a display that combines light and shadow. The myriad reflections and sparkly lights will speak to people's hearts.

TENOHA Christmas Fes 2018 OPENING RECEPTION (*FINISHED)
Running: November 21, 2018 at 18:00-22:00 (Illumination Time: From 19:00)
The pre-festival opening day on November 21 saw a magical Christmas atmosphere created through lights and music. Food by popular chefs was prepared and there was live music and DJ performances. Special guests were also invited to the illumination ceremony.


*Christmas Marche*
Running: November 22, 2018 – November 25, 2018
The holiday season will be brightened by up the Christmas market in the courtyard which will sell ornaments, gifts, food and drink.

&STYLE RESTAURANT – "Il Menu di S.T Natale da TENOHA X'mas" Christmas Course
Available: December 23, 2018 – December 25, 2018
Enjoy a Christmas dinner in the fancy &STYLE RESTAURANT where you can feast on international seasonal vegetables and a line-up of gorgeous food specially prepared by the chefs.

bondolfi boncaffē – Colourful Winter Mousse / 5 Colours (¥600 each)
Available: December 1, 2018 – December 25, 2018
bondolfi's original colourful mousses will brighten up the winter. Available for the month of December, each mousse combines two flavours.

&STYLE STORE
*DECORATE*
Running: November 21, 2018 – December 25, 2018
Over at the &STYLE STORE they will sell a whole range of Xmas ornaments. Find your favourite!

*GIFT*
Running: December 1, 2018 – December 25, 2018
Christmas Wrapping: December 22, 2018 – December 25, 2018
The &STYLE STORE will also stock a whole range of gifts for men, women and children. Each item has its own story and can't be found anywhere else.

&STYLE STORE – Christmas Window Installations
For 2018, the TENOHA &STYLE STORE will have Christmas window installations with a holy tinge to them, recreating the world of a girl in her dreams is both gorgeous and cute. When you knock on the window door you can enjoy a captivating light performance.

There are many other events happening at this year's TENOHA Christmas Fes too, so head to Daikanyama for a Christmas to remember full of beautiful illuminations, fun and exciting experiences and delicious food.

Information

TENOHA Christmas Fes 2018
Address: TENOHA DAIKANYAMA, 20-23 Daikanyamacho, Shibuya, Tokyo
Date: November 21, 2018 – January 10, 2019
Access: 3-minutes from Daikanyama Station's front exit via the Tōkyū Tōyoko Line.
Website: tenoha.jp

Experience Japanese Culture #3: Temari Sushi Lesson in a Japanese Food Class at Dikanyama

Japanese model Yuri Sugunama, a.k.a "Yurippa," is taking us on the third trip in her series series where she goes to personally experience Japanese culture and cultivate new hobbies. This time, she gets involved in a cooking lesson to make springtime temari sushi! Yurippa has always had an interest in homemade cooking but never really had the opportunity to challenge herself to it. So, how did she do…?


uki-uki cafe is located in Daikanyama which is just one stop from Shibuya on the Tōkyū Tōyoko Line. It's an easy place to get to just 5-minutes from the station tucked away in a quiet residential area. Upon opening the door to the café, you are greeted with a fresh space full of green plant life. You'll totally forget about the hustle and bustle of the city.


Teaching the lesson is uki-uki cafe's representative, Ayumi Kashiwabara. She's a food co-ordinator who promotes happy cooking that you'll unintentionally want to take a photo of. Not only does she serve food that makes your everyday dining table evermore buoyant, she also holds cooking lessons every now and then. "Call me Ayu-chan-sensei, okay?" she says with a pose. She's extremely friendly!


Today's challenge is making two items: 'temari sushi' and 'spring mizore soup.' First off, the temari sushi! You begin by mixing together 250g of rice with 25ml of vinegar, 15g of sugar, and 1/2 teaspoon of salt. This is then divided into 8 portions. Spread out some clingfilm and place ham in the middle. Then put one portion of rice on top and roll. Do this for all 8 portions. Roll the ham and rice into one and when taking the clingfilm off make sure that they stay together and don't separate.


Next is making plum lotus roots. Fill the holes of the lotus roots with bainiku plum. Use your finger to delicately press it all together. It's easy if you use a tube for this part. An excited Yurippa exclaimed, "This is the first time in my life I'm making food using bainiku plum!"


At this point, Ayu-chan-sensei added a small touch: "It'll look gorgeous if you do it like this." With just a little twist, she made it look even more fantastic by putting on thinly sliced lemon and sprinkling over some pepper. The two of them looked like they were having fun cooking next to each other.



Before dishing up the temari sushi, it's time to make the mizore soup. Add two teaspoons of Japanese dashi to 120ml of water and mix in one teaspoon of soy sauce, one teaspoon of sake, one teaspoon of mirin, and a little salt. Bring to the boil and just add some grated daikon. Daikon skin has nutritional value, so wash it thoroughly and rub dry.


Finally, add green beans into the mizore soup, put in wheat gluten, and… "All done!"


Yurippa's colourful temari sushi and mizore soup is complete and perfect for spring. Going out and adding seasonal a lunch mat, pair of chopsticks and tableware is fun too.


Yurippa was happy, commenting: "I can feel that food made by hand really is more delicious! It was easy and didn't take long, plus I like how exciting it looks. I want to invite my friends over to my house for a meal."

Cooking lessons are held once in a while at uki-uki cafe where you can learn how to make food that'll make your ordinary days more fun. If you think a cooking lesson is a little too much to handle, then just pop in to the café for a kawaii meal. Coming face to face with the food at uki-uki cafe will surely make your day that much happier.

■Information
uki-uki cafe
Address: 88.DAIKANYAMA 3F, Daikanyamacho, Shibuya, Tokyo
Opening Hours: 11:00-18:00 (Lunch Last Orders 16:00 / Last Orders 17:30)
Access: 5-minutes on foot from Daikanyama Station via the Tōkyū Tōyoko Line
Website: http://ayupichi.com/index.html
*Cooking classes are held at irregular periods. Please enquire beforehand if you are a visitor from overseas.

Model: Yuri Suganuma @yurippa93


Yuri Sugunuma is a model with a high fashion sense that has been picked up by various magazines. She receives much love and support from girls of the same generation as her to whom she is known by her nickname "Yurippa." She has a huge influence across her social media. Recently, she has stepped into other fields outside of modelling, such as appearing in TV shoots and in music videos. She is skilled in make-up and involved in the development of cosmetics.

Writer & Photographer: Haruka Yamamoto

Translator: Joshua Kitosi-Isanga

Traditional Japanese handicrafts and gifts to be sold at Daikanyama T-Site New Year's event

Daikanyama T-Site are set to hold Nippon no Kurashi Ten 2018 ~Nenmatsu Nenshi no Omotenashi~ later this month at their Garden Gallery event space.

 

The New Year's event will sell a wide range of different goods, such as New Year's towels with Chinese zodiac designs, tools and everyday use items made with traditional techniques by skilled craftsmen, various gifts and much more.

 

The store will be lined with the perfect presents for someone you owe much to, for weddings, for baby showers, for long-awaited get-togethers with parents – the list goes on.

Since it's the New Year, it's nice to go back and embrace the culture and customs of Japan that has come to be so treasured. That's what this annual event is all about.

 

A total of 16 brands will be found at the event with a line-up of items that add charm to the end of the year and call of the New Year.

Why not take a trip to Daikanyama T-Site's Garden Gallery this New Year and find the perfect gift?

◼︎Information

Nippon no Kurashi Ten 2018 ~Nenmatsu Nenshi no Omotenashi~

Running: December 27, 2017 – January 1, 2018

Time: 11:00-19:00 (11:00-18:00 on New Year's Eve & New Year's Day)

Address: Daikanyama T-Site Garden Gallery, 16-15 Sarugakucho, Shibuya

Telephone: 03-3770-1888

Website: http://real.tsite.jp/daikanyama/

Japanese tea stand & cafe "Hachiya" now open in Sendagaya, Tokyo

Hi, everyone. I'm Shiota, the director of the MOSHI MOSHI BOX Harajuku Tourist Information Center.

I recently visited the Japanese matcha stand and cafe Hachiya which opened in Sendagaya, an area within Shibuya that is lined with many different cafes, each with their own unique touch.

The entrance to Hachiya is stylish and breathes a nostalgic Japanese atmosphere. Outside the cafe is a bench made from bamboo and gravel spread across the ground.

The logo for the name of the shop is coupled with a family crest symbol, a style very popular right now in Japan. It's a very polished design.

The interior decor is simple with just a counter. The impressive walls are decorated with waves reminiscent of ukiyo-e.

The shelved tableware display is lined with pieces collected from different countries by the cafe's designer.

Bonsai trees are experiencing a global boom right now. This bonsai in Hachiya sits subtly and sophisticated.

At Hachiya they don't just use tea leaves – they also incorporate each and every tool of the highest quality including teapots. I was spoiled for choice with Hachiya's menu, but I managed to pick 3 items to show today.

"Inokura Kiu" (¥450)

This cup of tea was made with tea leaves harvested from "Tea Farm Inokura" in Tsukigase, Nara.

The tea at Hachiya is single and double brewed. It has amazing flavour right up to the very last drop.

Japanese tea making is a delicate processes where the temperature of the hot water, steam time and pouring speed can change the flavour entirely.

As the orders come in, the staff at Hachiya prepare each cup one by one with utmost precision. Watching their beautiful finger work while waiting for your tea is a relaxing moment of real bliss.

"Houjicha Smoothie" (Small ¥500 / Large ¥600)

They have 3 types of smoothie on the smoothie menu: green tea, houjicha and matcha. I chose the houjicha smoothie this time which is special for its aromatic fragrance.

It uses white bean paste instead of sugar meaning you can enjoy an elegant sweetness together with a faint touch of anko.

The lattes and smoothies on the Hachiya menu are both moderately sweet. You can customize the sweetness to your liking with the honey and refined sugar available at the counter.

"Kajitsu Tansan Reicha" (¥700)

This drink is a unique combination of tea, carbonated water and fruits.

Various fruits bob around inside including 2 grapes, lemon and pomegranate. The fruits used in the drink are changed depending on the season.

Any bitterness is removed by the fresh lemon, giving it a refreshing taste that you wouldn't think is tea. At the bottom of the cup is jelly tea. As expected of a tea shop!

Besides drinks at Hachiya, other sweet delicacies they sell include anmitsu, soft cream, daifuku and karinto.

The 3 goodies I've shown you today are available at both the Sendagaya branch of Hachiya that I visited and the Daikanyama branch.

If you're in Harajuku and need to kick back a little bit, then why not visit the Japanese tea stand and cafe Hachiya in Sendagaya to try one of their original teas?

—

Translator: Joshua Kitosi-Isanga

■Information

Hachiya (Sendagaya branch)

Address: 4-1-8 Sendagaya, Shibuya, Tokyo

Opening Hours: 9:00-19:00

Closed: Weekends, National Holidays and New Year's Holiday

Access: 20-minutes by foot from Harajuku Station / 2-minutes by foot from Kita-sando Station

Hachiya (Daikanyama branch)

Address: 1-16-9 Ebisunishi, Shibuya, Tokyo

Opening Hours: 9:00-19:00

Closed: Never (with the exception of New Year's Holiday)