Vacant building undergoing renovation in Hokkaido's Hakodate city will reopen as accommodation for travelers
A certain establishment located in Hakodate, one of the main cities in Hokkaido, is undergoing renovation and will reopen in December as a guest house, share house and music bar. The guest house part of the building can accommodate 82 people while the share house section can lodge 10. The music bar will be home to a live stage where you can sit and enjoy drinks and food. The establishment is being renovated in response to the lack of accommodation for visitors in Hakodate and so is being reopened to take in more travelers coming from both Japan and overseas.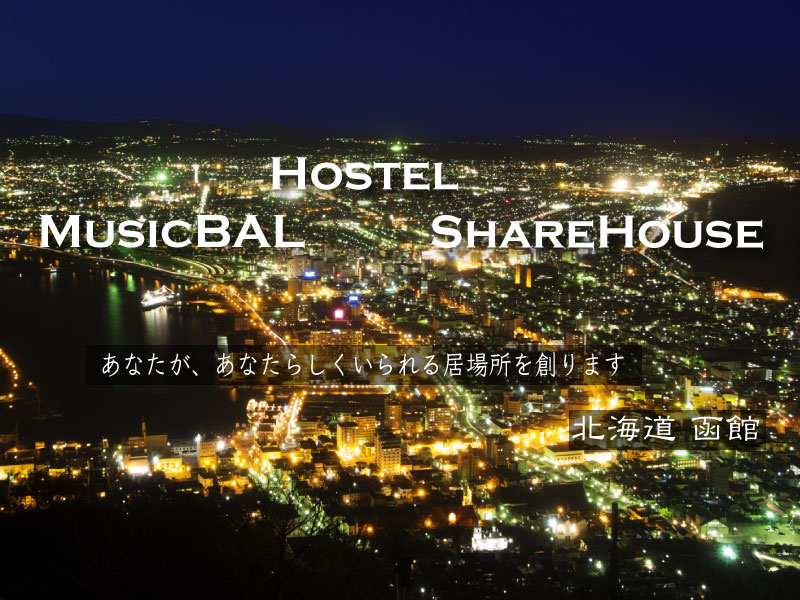 "Tune Hakodate Hostel & MusicBal" will open its doors on December 22, 2017. Located just 3 minutes' walk from Hakodate Arena, the establishment is easily accessible via the Hakodate City Tram.
The guest house provides accommodation for up to 82 people. There are 4 dormitory rooms (shared), 2 private rooms that can lodge two people each, 1 private room that can lodge four people, and 3 private rooms that can lodge up to 6 people each. With shared showers, toilets and other facilities, rooms are priced at a reasonable offer. (1 night approx. ¥3,000 per person).
The share house is lined with 10 private rooms that can give accommodation to one person per room. Bathrooms and appliances are shared. Prices begin at ¥55,000 per month.
The music bar is fixed with a stage where you can listen to live music. The area is fixed with proper acoustics and lightning as well as a DJ booth. Alcohol such as craft beer and Hokkaido wine is served with prices starting at ¥500. The food menu uses healthy ingredients, from organic vegetables to foods with low sugar content.
This is Japan's first lodging complex to feature guest housing, shared housing and a bar with live music all in one. If you're planning a trip to Hokkaido and are looking for accommodation with good value for money, then consider taking a look at the new "Tune Hakodate Hostel & MusicBal" which will open this December.
■Information
「Tune Hakodate Hostel & MusicBal」