Needs some inspiration for your special day? How about a natural Kapibarasan-themed wedding at Anniversaire Hills Yokohama?
From Friday 15th September 2017, Tokyu Hands Inc., is selling the wedding plan "Kapibarasan to Issho Natural Wedding" – a wedding plan where a couple can experience nature with cute character Kapibarasan. The plan has named Anniversaire Hills Yokohama as the venue.
"Kapibarasan to Issho Natural Wedding" incorporates Kapibarasan© TRYWORKS' new, natural and organic design "OTONAKAPIBARASAN" (Adult kapibarasan) into an official wedding plan. The wedding plan also includes limited edition paper craft items, a special food menu, and much more in order to thoroughly represent the world of Kapibarasan. The newlywed couple will also receive a blessing from Kapibarasan.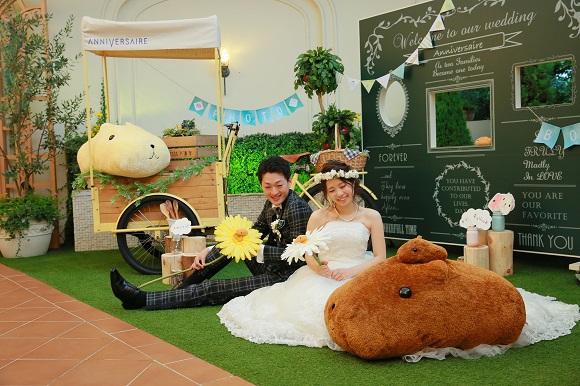 Anniversaire Hills Yokohama is full of flowers and greenery. The combination of nature with the cosy atmosphere of Kapibarasan's world is a perfect match, which is why this collaboration was created.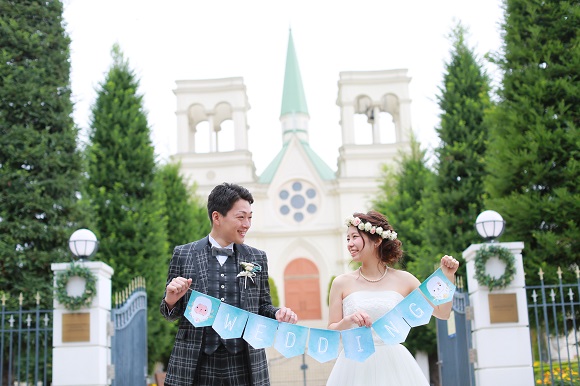 Feel the warmth of nature at Anniversaire Hills Yokohama and receive blessings from not only the guests, but also Kapibarasan! If your special day is approaching, how about suggesting this to your partner?