'Chillin' in My 30s After Getting Fired from the Demon King's Army' Anime Theme Gets Streaming Release, Music Video
Hinano has released the lead song from her third single CHANGEMAKER on all major streaming services. The 16-year-old singer is known for her 4-octave high-tone vocals.
The song has been chosen to serve as the opening song for the anime series Chillin' in My 30s After Getting Fired from the Demon King's Army which began airing on TOKYO MX on January 7. The series has been adapted from the popular manga series by Rurekuchie currently serialized in Monthly Young Magazine.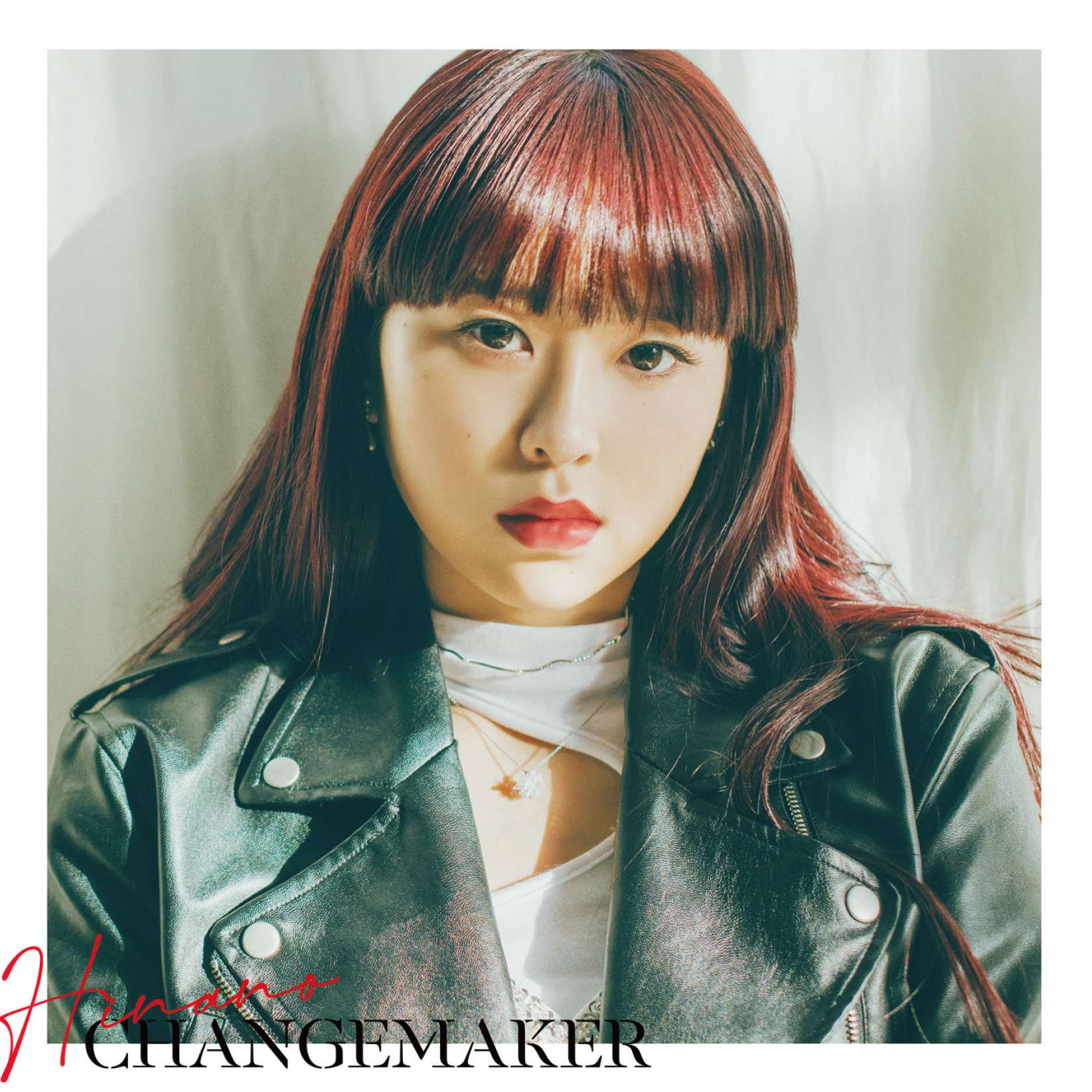 Hinano's debut song nocturne was produced by Yuki Kajiura and served as the theme song for the anime film Deemo: Memorial Keys. Her next song Virginia was chosen as the ending theme for My Master Has No Tail.
The new song CHANGEMAKER shows Hinano trying her hand at creating a rock track for the first time. "When I first listened to the tentative track, I wondered if I could do it justice. It seemed so difficult, I didn't know if I could sing it," Hinano said. "By really feeling the song with both my mind and body, I channeled my will and was able to sing it properly." The music video for CHANGEMAKER was also released on January 7.
Hinano「CHANGEMAKER」
The up-tempo rock sound combined with Hinano's incredible singing ability makes this track unforgettable. Inspired by the desire to light up a dark world, this song is sure to make even the most gloomy day bearable.
© 岡沢六十四・るれくちぇ・講談社/解雇された暗黒兵士製作委員会
RELATED ENTRIES
Anime RPG Princess Connect! Re:Dive Gets 31st Character Song CD

The 31st Character Song CD from Cygames' popular smartphone anime RPG Princess Connect! Re:Dive was released on January 25, 2023.

This new release includes the song Knight's Soul sung by Matsuri (Asami Shimoda) and Christina (Chiaki Takahashi), as well as Hatsuyuki Twin Approach by Yori (Sayuri Hara) and Akari (Azumi Asakura). Original karaoke and solo remixes of each song are also included.

These tracks were used as the ending themes for the limited-time Tribal Spirits: Raising Sword and Pride Bridge event, which began last October, and the Happy Happening Happy Twin Angels and Christmas Eve Gift event, which began last November.

The songs are also available to stream on all major music streaming services!

In addition, a music campaign will begin on February 14 to celebrate the fifth anniversary of Princess Connect! Exclusive A3-size posters (2 varieties) will be given to those who purchase the new CD at participating stores while supplies last.

© Cygames, Inc.

TRIGUN STAMPEDE Opening and Ending Themes Available on One Album

An album featuring both the opening and ending themes of the anime series TRIGUN STAMPEDE will be released on a single album on February 22, 2023 from TOY'S STORE. The opening, TOMBI, is performed by Kvi Baba, while the ending, Hoshi no Kuzu α, is performed by both Salyu and Haruka Nakamura.

Preorders are now available and those snagging a copy will also be gifted an original sticker featuring the album's artwork.

The record is only available in limited quantities and sales will conclude once the item is sold out.

TRIGUN STAMPEDE Non-Credit Ending


TOMBI, performed by Kvi Baba, was released on January 6 and has seen a surge in popularity, appearing on a number of popular playlists and reaching the top spot on the iTunes Rap and Hip-Hop chart.

The ending theme song, Hoshi no Kuzu α by Salyu and Haruka Nakamura, was released on January 13, 2023.

The jacket features an original design featuring the main character, Vash the Stampede, from the Trigun anime series.

The jacket was designed by Takahiro Yasuda, an art director and graphic designer belonging to the creative association CEKAI.

The non-credit ending video featuring the ending theme song is now available on the YouTube TOHO animation channel.

Be sure to tune into the long-awaited series TRIGUN STAMPEDE!

© 2023 内藤泰弘・少年画報社/「TRIGUN STAMPEDE」製作委員会

Ending Theme for TRIGUN STAMPEDE by Salyu x Haruka Nakamura Streaming Now, New EP Announced

Hoshi no Kuzu α, the new song by Salyu × Haruka Nakamura, was released on streaming services on January 13, 2023.

The track will be used as the ending theme for the TRIGUN STAMPEDE anime series. It will be featured starting in the second episode which airs on January 14 at 23:00.

A six-song EP titled March of the Saints has also been announced, scheduled to release on March 8, 2023. Hoshi no Kuzu α will be included and the cover art has been released. Preorders are open now!

TRIGUN STAMPEDE


 

TrySail Releases Opening Theme Song for My One-Hit Kill Sister Anime Series

TrySail is a popular girl group consisting of three popular voice actresses: Momo Asakura,
Sora Amamiya, and Shiina Natsukawa. Since their debut in 2015, the girls have performed
incredible live concerts, managing to hold successful events at Yokohama Arena and the
Yoyogi National Gymnasium. TrySail's latest album, Re Bon Voyage, was released in
September 2021, reaching the #5 spot on the Oricon Weekly Ranking.

The group's newest song, Karei One Turn, will be used as the theme song for the 2023
anime series My One-Hit Kill Sister. The happy-go-lucky track can be heard in the second
teaser trailer for the show.

Along with this exciting anime tie-up, TrySail has announced the song flower. The song will be used to commemorate the group's upcoming event 'LAWSON presents TrySail Arena
Live 2023 ~Ai ni Yuku yacht! Minna de Aso-boat!~' Be sure to watch out for what else
TrySail has in store for fans in 2023!

Merchandise Inspired by SSSS.GRIDMAN Film Revealed, Rare Original Reproduction Images Shown

New merchandise has been revealed to coincide with the release of the SSSS.GRIDMAN compilation film on January 20, 2023. The film, along with the subsequent SSSS.DYNAZENON compilation film, will prepare fans for the original Gridman Universe film coming to theaters on March 24, 2023.

The SSSS.GRIDMAN film pamphlet features a summary of events seen in the film and includes new interviews with director Yoshiyuki Kaneko and singer Masayoshi Oishi.

SSSS.GRIDMAN Compilation Film Original Reproduction Image Set/SSSS.GRIDMAN Compilation Film T-Shirt/GRIDMAN & DYNAZENON Acrylic Keychain (11 varieties, random)/SSSS.GRIDMAN Compilation Film Pin (12 varieties, random)


The SSS.GRIDMAN Compilation Film Original Reproduction Image Set is a must-have item for fans, featuring 16 carefully-selected reproductions from the film in a special bag.

Plenty of other items are available for purchase including a commemorative T-shirt, keychains, and pins.

The SSSS.GRIDMAN compilation film is being directed by Yoshiyuki Kaneko, who served as assistant director on the anime series. The film will show a somewhat new interpretation of the story under this new direction.

Be sure to grab some of this exclusive merch before seeing the highly-anticipated original film Gridman Universe on March 24!

©円谷プロ ©2023 TRIGGER・雨宮哲/「劇場版グリッドマンユニバース」製作委員会

SSSS.GRIDMAN Compilation Film Bonuses Revealed

Based on the Tsuburaya Productions Gridman live-action tokusatsu series from 1993, the
SSSS.GRIDMAN anime series aired in October 2018. A sequel, SSSS.DYNAZENON, followed in April 2021.

Ahead of the release of GRIDMAN UNIVERSE, an all-new anime film coming in March, both SSSS.GRIDMAN and SSSS.DYNAZENON will be getting compilation films. Each will only be
in theaters for two weeks.

劇場総集編『SSSS.GRIDMAN』

The SSSS.GRIDMAN film will be in theaters starting January 20. Those buying tickets will
receive a special illustration card with a voice drama created by Akira Amemiya, the director of the SSSS series, while supplies last. The title of the drama is Hinekuremono Demo (Even if You're Cynical) starring Soma Saito (Sho Utsumi) and Hass (Akari Kito).

The newly-revealed illustration card's design features Yuta Hibiki, Sho Utsumi, Rikka
Takarada, and Akane Shinjo happily snapping photos.

SSSS.DYNAZENON will be released for two weeks starting March 10, and those buying
tickets will also get an illustration card and a special voice drama written by Akira Amemiya.

The SSSS.GRIDMAN compilation film is being directed by Yoshiyuki Kaneko, who served as assistant director on the anime series. The film will show a somewhat new interpretation of the story under his new direction. Both compilation films will include extra footage leading
up to the release of GRIDMAN UNIVERSE on March 24, 2023.

©円谷プロ ©2023 TRIGGER・雨宮哲/「劇場版グリッドマンユニバース」製作委員会

Information

SSSS.GRIDMAN Compilation Film
Limited 2-week screenings begin January 20, 2023
Admission Bonus: Illustrated Card with Voice Drama by Akira Amemiya
Official Website: https://ssss-movie.net/

Music Project Sizuk Performs Opening Theme for The Iceblade Sorcerer Shall Rule the World, Anime Music Video Released

Music composer Shunryu recently began the musical project Sizuk, creating numerous tracks for idol groups and anime series. Sizuk's first digital single Dystopia, released on January 6, serves as the opening theme song for the anime series The Iceblade Sorcerer Shall Rule the World. The music video, using plenty of footage from the anime, has also been posted to the official Sizuk YouTube channel.

Dystopia – Sizuk (Music Video)
The Iceblade Sorcerer Shall Rule the World Opening Theme Song

A Dystopia gift campaign is now underway on numerous streaming sites. Benefits vary, with one of the more impressive presents being an original voice drama by the stars of the anime series from mora. Physical goods are also available, including an A3-size poster and acrylic keychain designed by popular illustrator SOLANI. 

©御子柴奈々・講談社/「冰剣の魔術師が世界を統べる」 製作委員会

Anime Series Insomniacs After School Gets April Release Date, New Visual and Trailer Revealed

More information about the upcoming anime series Insomniacs After School has been revealed. The series is set to premiere on TV Tokyo in April 2023.

Makoto Ojiro's coming-of-age manga series is set in Nanao City, Ishikawa Prefecture. It follows Ganta Nakami, a high school boy suffering from insomnia, and Isaki Magari, a girl with the same issue. Insomniacs After School is serialized in Shogakukan's Big Comic Spirits.

The second key visual and trailer have been released, giving audiences a better glimpse at this bittersweet tale. The new image shows Ganta and Isaki in different rooms with headphones on. The text reads "what are you doing right now?"

The trailer shows off the beautiful scenery around Nanao City. An event was recently held in the real-life city to celebrate the popular series.

Insomniacs After School Trailer #2

New characters and their voices are revealed for the first time in this exclusive trailer!

The cast includes Haruka Tomatsu, Seiichiro Yamashita, Lynn, Natsumi Fujiwara, Sumire Morohoshi, Mamiko Noto, Sho Karino, Gen Sato, and Konomi Tamura.

Insomniacs After School is only three months away. Will you be tuning in?

Cast Comments

Haruka Tomatsu (Yui Shiromaru)
Popular Works: Sword Art Online (Asuna), Yo-kai Watch (Keta)

"I absolutely love stars, so this role makes me super happy! Shiromaru is cool and doesn't talk too much, but he is kindhearted and pure, and it was super fun to play him. Since he's an older character, there are plenty of scenes where he gives helpful advice. This series is really heartwarming and I hope you'll tune in!"

Seiichiro Yamashita (Tao Ukegawa)
Popular Works: The Eminence in Shadow (Cid Kagenou / Shadow), More Than a Married Couple, But Not Lovers (Jiro Yakuin)

"There are things that are incredibly difficult to say to others, but things that you feel you need to say. I could really feel the romance behind sharing secrets as I worked on this project. It carefully handles difficult issues and reminds us how hard it can be to truly understand other people. That's why the human experience is so complex and dramatic. It's a wonderful work filled with love. Enjoy it!"

Lynn (Motoko Kanikawa)
Popular Works: Mobile Suit Gundam: The Witch from Mercury (Miorine Rembran), Uma Musume: Pretty Derby (Maruzensky)

"I love the atmosphere of the original work. The glimpses of ordinary life seen in every scene are so precious. Kanikawa is funny and cute and it was a blast to play her. I had a blast ad-libbing with the other cast members! I hope that this series reaches a ton of new people now that it's being adapted into an anime series!"

Natsumi Fujiwara (Kanami Anamizu)
Popular Works: SPYxFAMILY (Damian Desmond), Chuka Ichiban! (Mao)

"I was worried that Anamizu would be too difficult of a role for me, but thanks to everyone's help, I was really able to enjoy working on this series. The main character suffers from insomnia which is a terrible thing, but I was thrilled the entire time. After all, I love the stars! Ah, the splendors of youth! I can't wait to see how the final product turns out!"

Sumire Morohoshi (Mina Nono)
Popular Works: Aikatsu! (Ichigo Hoshimiya), The Promised Neverland (Ema)

"Nono is so adorable! I wanted to make sure her laid-back energy came through. She's gentle and kind and I think it will be completely apparent to audiences what kind of person she is. The work itself is both fresh and nostalgic at the same time, and it was so fun to work with the cast. I felt like I was back in high school again!"

Mamiko Noto (Usako Kurashiki)
Popular Works: Kimi ni Todoke (Sawako Kuronuma), Hell Girl (Ai Enma)

"I'm Mamiko Noto and I play the role of Usako Kurashiki. As a native of Ishikawa, it's such a pleasure to work on a series based in my home prefecture. Ms. Kurashiki is a charming teacher and one I wish I had when I was a student. The original work is so rich in content and character, both warm and sad…it's so detailed that it can truly feel like you're wrapped up in it. I'm sure the anime will be the same way. I hope you're looking forward to it!"

Sho Karino (Rui Haida)
Popular Works: Tokyo Revengers (Chifuyu Matsuno), Idolmaster SideM (Yukihiro Kamiya)

"This wonderful story is so meaningful. I was happy to experience it with everyone, with this entire cast. The scenery and starry skies will stick in your mind and make you want to go out and explore the night. Working on Insomniacs After School made me feel like I could enjoy my high school life again! Thank you so much!"

©オジロマコト・小学館/アニメ「君ソム」製作委員会

The Legendary Hero Is Dead! Anime Series to Premiere in April 2023, Trailer and Second Visual Released

More information about the upcoming anime adaptation of The Legendary Hero Is Dead! was recently revealed during a live broadcast on the PONY CANYON YouTube channel on December 16, 2022. The first trailer and second key visual were unveiled along with additional cast information.


The original manga series ran in Shogakukan's Ura Sunday magazine from 2014 to 2020. Written and illustrated by Subaruichi, Volume 20 is currently on sale.

During the live broadcast, it was announced that Touka Scott would be played by Wataru Kato. Shun'ichi Toki will play Sion Bladan, Marguerit will be played by Yurika Kubo, and Millie will be played by Sakura Shinfuku. 

The Legendary Hero Is Dead! Trailer #1
https://youtu.be/mWl1PRtiTb8


Sakura Shinfuku is making her debut in the series after winning the Kimikoe Project, a competition to find and assist a new generation of voice actors. She plays the part of Millie Eunice, Yuna's younger sister and sword wielder on an adventure. Although nervous in the broadcast, the actress did her best, challenging senior voice actors in games to deepen their friendship.


The new visual shows Touka, Sion, Yuna, Anri, and Marguerit standing with brave expressions on their faces

Yuichi Nakamura's role as Kyle Osment has also been announced. Fans are looking forward to hearing how the actor portrays Sion's right-hand man, so be sure to tune in next spring!

(C)スバルイチ・小学館/勇者が死んだ!製作委員会

YuYu Hakusho Anime Series Celebrates 30 Years with Rerelease of Exclusive Record Box

To commemorate the 30th anniversary of the YuYu Hakusho anime series, a certain piece of exclusive merchandise is seeing a long-anticipated rerelease. The 25th Anniversary Single Record Box, originally released in 2017 to massive fanfare, is available to preorder now, with the release date set for February 18, 2023. Each record in the box is a unique color, making this item an incredible display piece.

YuYu Hakusho aired for a total of 112 episodes from October 1992 until January 1995, eventually finding popularity around the world.

The record box contains eight records with sixteen songs, including the theme song and character songs from the series. Each record's color matches the image of each song and character, with the red Disc 1 containing the fierce opening theme Hohoemi no Bakudan, and the popular ending theme Unbalance na Kiss wo Shite appearing the sky blue Disc 2.



Disc 8 contains the rare duet tracks WILD WIND by Kurama and Hiei and Omoide wo Tsubasa ni Shite by Yusuke and Keiko. These were previously only included in the limited edition Canime version only available online.

 

Those who purchase the album at the PONY CANYON RECORD SHOP will receive a clear folder with the 30th-anniversary logo and jacket photo while supplies last.




An exhibition celebrating the series' original author Yoshihiro Togashi is running until January 9, 2023.

Isekai Fantasy Anime Handyman Saito in Another World to Premiere in January 2023

Kazutomo Ichitomo's Handyman Saito in Another World manga series is getting an anime adaptation in January 2023. The manga launched on Kadokawa's ComicWalker service in 2018 and the artist himself has over 350,000 Twitter followers. With over 450,000 copies sold, it's no wonder that these heartwarming characters will be coming to the small screen.


Handyman Saito in Another World will premiere on January 8, 2023, and the first key visual and second trailer has been released.

 

The new visual shows Saito and his crew taking on a dungeon, with Raelza, Franlil, Gible, and Ninia appearing, much to the joy of manga fans. The ending theme, Hidamari no Saido by Konoco, can also be heard for the first time!

Additional cast members have also been posted. Yoshitsugu Matsuoka will play Cains, Yu Serizawa will play Lychee, and Chikara Honda will portray Monpui. Jun Kasama will play Kisurugi, Shiori Izawa will step into the shoes of Primas, and Chiwa Saito will appear as Lavella.

 

The online advance screening of the first episode and a special program will air on December 17.


Be sure to add this to your list this winter!

 

STORY


The "heartwarming another world fantasy" series follow Saito, a normal handyman reincarnated into another world. He then forms a dungeon party with the beautiful warrior Raelza; Marok, an old and senile magician; and Lafanpan, a cute fairy.

 

©一智和智・KADOKAWA刊/「便利屋斎藤さん、異世界に行く」製作委員会

Salyu x Haruka Nakamura to Perform the Ending Theme for TRIGUN STAMPEDE

Salyu and Haruka Nakamura's new song Hoshi no Kuzu α will be the ending theme song for the upcoming anime series TRIGUN STAMPEDE set to premiere on January 7, 2023. The show will air every Saturday at 23:00 on TV Tokyo and other stations. A new trailer for the series has also been released, in which you can hear a portion of the new track.

TRIGUN STAMPEDE Main PV

The new song was performed during Salyu and Haruka Nakamura's joint concert at Yebisu Garden Hall on December 22, 2021. Carefully composed with an almost prayer-like composition, fans will be able to pick out Haruka Nakamura's unique sound. When combined with Salyu's captivating voice, this song is sure to leave an impression on all listeners, whether they're a fan of the series or not.

Be sure to listen to the new song when TRIGUN STAMPEDE hits the small screen in January!

Comment from Salyu

"I'm Salyu, and I'm singing the ending theme for TRIGUN STAMPEDE.

This song was created along with my dear friend, the musician Haruka Nakamura.

The melody is powerful, encompassing a simple but intense series of emotions.

I simply sang the song honestly, going wherever my feelings led me.

We hope you enjoy the story and the lovely melody!"

Comment from Haruka Nakamura

"I wrote the song Hoshi no Kuzu with Salyu. 

I was in charge of the lyrics and composition. 

I'd be so happy if you read the lyrics. It's like a letter from me to her, and she sang this letter back to me.

The world is essentially a shining star, but it's pure chaos now.

We are all little pieces of one star, and that's why we wanted to make this a hopeful track.

I'd be so happy if this song encompasses the worldview of TRIGUN STAMPEDE!"

Information

TRIGUN STAMPEDE

Staring January 7, 2023 / Airing Saturdays at 23:00 on TV Tokyo, etc. 

(TV Tokyo, TV Osaka, TV Aichi, TV Setouchi, TV Hokkaido, TVQ Kyushu)

*Episode 1 airing January 7 at 23:15

*Dates and times are subject to change

Official Site: https://trigun-anime.com/