CrosSing Cover Project Uploads Nanaka Suwa's Version of Yukari Tamura's Song 'Fantastic future'
The CrosSing cover song project brings together popular voice actors to sing classic songs in their own unique style. Launched in March 2022, the YouTube channel has amassed over 150,000 subscribers and upon each song's release, the project continuously trends on Twitter and other social media sites.
On January 18, 2023, the official CrosSing YouTube channel uploaded a recording video of voice actress Nanaka Suwa performing the song Fantastic future.
Nanaka Suwa is best known for playing Kanan Matsuura in Love Live! Sunshine!! The actress has also released two studio albums. In this new video from CrosSing, Suwa is seen performing Yukari Tamura's popular song Fantastic future, used as the opening theme for the anime series The "Hentai" Prince and the Stony Cat.
Fantastic future – from CrosSing – Nanaka Suwa (Recording Video)
The track is now available on numerous streaming sites and those purchasing the high-res version from mora will be able to access a special mini-interview with Suwa herself. LINE MUSIC has also started a playback campaign, and fans listening to the track over 300 times will be entered to win an autographed image!
A retweet campaign is also underway, with two lucky winners receiving Nanaka Suwa's autograph. For details, check out the official CrosSing Twitter.
The CrosSing project released its first compilation album, CrosSing Collection Vol. 1, in September. Kana Hanazawa's cover of Rain from Makoto Shinkai's short anime film The Garden of Words is included as a bonus track. The track is also available on YouTube.
CrosSing Collection vol.1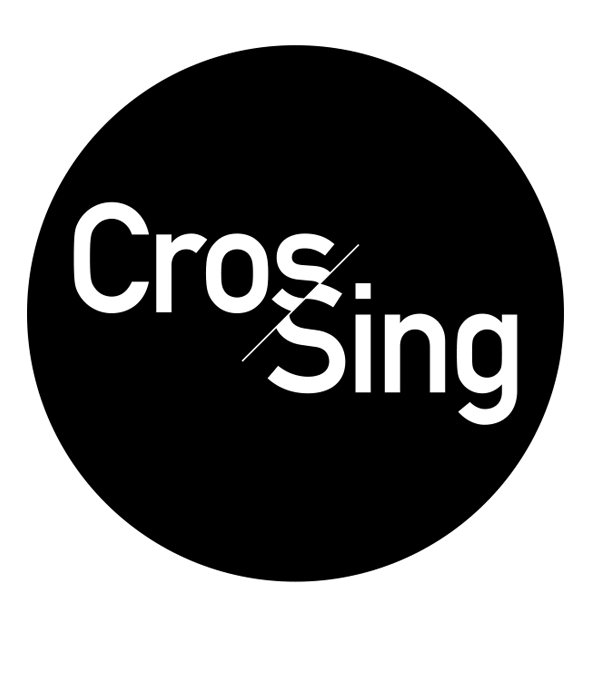 RELATED ENTRIES
FYA'M' from Multimedia Project aoppella Releases Music Video for A Capella J-Pop Cover of UNISON SQUARE GARDEN's 'Sugar Song and Bitter Step'

aoppella, a new vocal multimedia project from KLab, tells the story of eleven high school students discovering the art of a cappella. On January 23, KLab released the music video for the group's third a capella J-pop cover of UNISON SQUARE GARDEN's Sugar Song and Bitter Sleep on YouTube.

In addition, the project will celebrate its second anniversary with an event on Mary 27 and 28.

 

Sugar Song and Bitter Step – UNISON SQUARE GARDEN (J-Pop Cover)

The cover transforms the popular track into an unbelievable a cappella performance highlighting the unique lyrics with the member's powerful voices.

The music video shows the members of FYA'M' walking around the city in their personal fashion. As mature as each of the boys may be, they're still high schoolers with their own youthful personalities!

Story
It was on that unforgettable day that the boys found themselves changed.

In front of them were ordinary high school students just like them. There were no flashy costumes or musical instruments.

But the moment they began to sing a surreal harmony filled the air and the crowd went wild.

"We want to sing like that! We want to shine, too!"

High school students captivated by the art of a cappella aim for the top in the exclusive high school a cappella contest called 'aoppella.' Watch as they try to perfect their pitch–the show is about to begin!



©KLab

Information

Kanadezaka Private School A Cappella Club FYA'M'
Maito Coresawa (Yuki Ono)
Mitsuo Ayase (Toshiyuki Toyonaga)
Akira Shigaki (Wataru Urata)
Asaharu Soenji (Takuya Sato)
Yui Nekoyashiki (Daiki Hamano)
Fukami Shinkai (Shugo Nakamura)

Original Song: Sugar Song and Bitter Step – UNISON SQUARE GARDEN
Lyrics/Composition: Tomoya Tabuchi
A Capella Arrangement/Mix: zakbee
Video: Kusumi

aoppella!? -2nd Anniversary Party-
Date
May 27, 2023
*The exhibition and shop will be open on May 27 and May 28

Venue:
Yokosuka City Bunka Hall
https://www.yokosuka-bunka.info/
Details: https://web-dev.aoppella.com/news/230122/

Official Site: https://www.aoppella.com/

Anime Series Sacrificial Princess and the King of Beasts to Hold Advanced Screening and Chat Event Starring Cast Members

An advance screening and chat event for the upcoming anime series Sacrificial Princess and the King of Beasts, set to begin airing in April 2023, will be held at Shinjuku Wald 9 on February 11.

Those lucky enough to get tickets will be treated to the first two episodes of the series followed by a chat with select cast members including Kana Hanazawa (Sariphi), Satoshi Hino (Leonhart), Yuka Nukui (Cy), and Natsumi Fujiwara (Clops).

The ticket lottery is now open on e+, and general ticket sales will open on February 3 if any tickets are left!

Be sure to check out the series when it airs this April!

Information

Sacrificial Princess and the King of Beasts Advanced Screening and Chat Event
[Date]
February 11, 2023
①11:00 screening
②12:50 screening
*Both include an exclusive chat with the cast after the screening of Episodes 1 and 2.

[Chat Guests]
Kana Hanazawa, Satoshi Hino, Yuka Nukui, Natsumi Fujiwara
*Guest speakers are subject to change without notice.

[Venue]
Shinjuku Wald 9(https://tjoy.jp/shinjuku_wald9)

[Admission]
¥2,500 (Tax included, all seats reserved)

[How to Purchase Tickets]
◆e+ Preorder by Lottery
*Users must create a free account in order to preorder tickets.
URL: https://eplus.jp/niehime/
Sales Period: January 20, 18:00 – January 29, 23:59
Limit: 2 per person
Lottery Result Announcements to be made via Email and on the official website
Annnouncement: February 3, 15:00
Payment Period: February 3, 15:00 – February 5, 21:00
*If payment is not confirmed during this period, you will not receive your tickets.

◆e+ General Ticket Sales (First-come, First-served) *Only if there are seats remaining
URL: https://eplus.jp/niehime/
Sales Period: February 3, 18:00 – February 9, 20:00

In the event of additional sales, the number of seats sold may be subject to change in accordance with national and local government guidelines at the time sales begin.

Sacrificial Princess and the King of Beasts
Airing April 2023
Official Site: https://niehime-anime.com/

TrySail Releases Opening Theme Song for My One-Hit Kill Sister Anime Series

TrySail is a popular girl group consisting of three popular voice actresses: Momo Asakura,
Sora Amamiya, and Shiina Natsukawa. Since their debut in 2015, the girls have performed
incredible live concerts, managing to hold successful events at Yokohama Arena and the
Yoyogi National Gymnasium. TrySail's latest album, Re Bon Voyage, was released in
September 2021, reaching the #5 spot on the Oricon Weekly Ranking.

The group's newest song, Karei One Turn, will be used as the theme song for the 2023
anime series My One-Hit Kill Sister. The happy-go-lucky track can be heard in the second
teaser trailer for the show.

Along with this exciting anime tie-up, TrySail has announced the song flower. The song will be used to commemorate the group's upcoming event 'LAWSON presents TrySail Arena
Live 2023 ~Ai ni Yuku yacht! Minna de Aso-boat!~' Be sure to watch out for what else
TrySail has in store for fans in 2023!

Anime Series Insomniacs After School Gets April Release Date, New Visual and Trailer Revealed

More information about the upcoming anime series Insomniacs After School has been revealed. The series is set to premiere on TV Tokyo in April 2023.

Makoto Ojiro's coming-of-age manga series is set in Nanao City, Ishikawa Prefecture. It follows Ganta Nakami, a high school boy suffering from insomnia, and Isaki Magari, a girl with the same issue. Insomniacs After School is serialized in Shogakukan's Big Comic Spirits.

The second key visual and trailer have been released, giving audiences a better glimpse at this bittersweet tale. The new image shows Ganta and Isaki in different rooms with headphones on. The text reads "what are you doing right now?"

The trailer shows off the beautiful scenery around Nanao City. An event was recently held in the real-life city to celebrate the popular series.

Insomniacs After School Trailer #2

New characters and their voices are revealed for the first time in this exclusive trailer!

The cast includes Haruka Tomatsu, Seiichiro Yamashita, Lynn, Natsumi Fujiwara, Sumire Morohoshi, Mamiko Noto, Sho Karino, Gen Sato, and Konomi Tamura.

Insomniacs After School is only three months away. Will you be tuning in?

Cast Comments

Haruka Tomatsu (Yui Shiromaru)
Popular Works: Sword Art Online (Asuna), Yo-kai Watch (Keta)

"I absolutely love stars, so this role makes me super happy! Shiromaru is cool and doesn't talk too much, but he is kindhearted and pure, and it was super fun to play him. Since he's an older character, there are plenty of scenes where he gives helpful advice. This series is really heartwarming and I hope you'll tune in!"

Seiichiro Yamashita (Tao Ukegawa)
Popular Works: The Eminence in Shadow (Cid Kagenou / Shadow), More Than a Married Couple, But Not Lovers (Jiro Yakuin)

"There are things that are incredibly difficult to say to others, but things that you feel you need to say. I could really feel the romance behind sharing secrets as I worked on this project. It carefully handles difficult issues and reminds us how hard it can be to truly understand other people. That's why the human experience is so complex and dramatic. It's a wonderful work filled with love. Enjoy it!"

Lynn (Motoko Kanikawa)
Popular Works: Mobile Suit Gundam: The Witch from Mercury (Miorine Rembran), Uma Musume: Pretty Derby (Maruzensky)

"I love the atmosphere of the original work. The glimpses of ordinary life seen in every scene are so precious. Kanikawa is funny and cute and it was a blast to play her. I had a blast ad-libbing with the other cast members! I hope that this series reaches a ton of new people now that it's being adapted into an anime series!"

Natsumi Fujiwara (Kanami Anamizu)
Popular Works: SPYxFAMILY (Damian Desmond), Chuka Ichiban! (Mao)

"I was worried that Anamizu would be too difficult of a role for me, but thanks to everyone's help, I was really able to enjoy working on this series. The main character suffers from insomnia which is a terrible thing, but I was thrilled the entire time. After all, I love the stars! Ah, the splendors of youth! I can't wait to see how the final product turns out!"

Sumire Morohoshi (Mina Nono)
Popular Works: Aikatsu! (Ichigo Hoshimiya), The Promised Neverland (Ema)

"Nono is so adorable! I wanted to make sure her laid-back energy came through. She's gentle and kind and I think it will be completely apparent to audiences what kind of person she is. The work itself is both fresh and nostalgic at the same time, and it was so fun to work with the cast. I felt like I was back in high school again!"

Mamiko Noto (Usako Kurashiki)
Popular Works: Kimi ni Todoke (Sawako Kuronuma), Hell Girl (Ai Enma)

"I'm Mamiko Noto and I play the role of Usako Kurashiki. As a native of Ishikawa, it's such a pleasure to work on a series based in my home prefecture. Ms. Kurashiki is a charming teacher and one I wish I had when I was a student. The original work is so rich in content and character, both warm and sad…it's so detailed that it can truly feel like you're wrapped up in it. I'm sure the anime will be the same way. I hope you're looking forward to it!"

Sho Karino (Rui Haida)
Popular Works: Tokyo Revengers (Chifuyu Matsuno), Idolmaster SideM (Yukihiro Kamiya)

"This wonderful story is so meaningful. I was happy to experience it with everyone, with this entire cast. The scenery and starry skies will stick in your mind and make you want to go out and explore the night. Working on Insomniacs After School made me feel like I could enjoy my high school life again! Thank you so much!"

©オジロマコト・小学館/アニメ「君ソム」製作委員会

CrosSing Cover Song Project Shares Chemistry Track Performed by Voice Actors Takayuki Kondo and Daisuke Ono

The CrosSing cover song project brings together popular voice actors to sing classic songs in their own unique style. Launched in March 2022, the YouTube channel has amassed over 140,000 subscribers and upon each song's release, the project continuously trends on Twitter and other social media sites.

On January 4, 2023, the official CrosSing YouTube channel uploaded a recording video of the popular voice actor duo TRD (Takayuki Kondo and Daisuke Ono) performing Chemistry's You Go Your Way.

Takayuki Kondo is best known for portraying Eita Tanaka in Shakugan no Shana and Honda in Yu-Gi-Oh! Daisuke Ono is one of the most prolific voice actors of his time, voicing Sebastian in Black Butler, Jotaro Kujo in JoJo's Bizarre Adventure, and playing countless other roles. The pair were excited to cover Chemistry's classic track You Go Your Way, delivering incredible harmonies sure to pull at listeners' heartstrings. 

An interview video is scheduled to be released on YouTube on January 6 at 20:00.

You Go Your Way – from CrosSing – TRD (Recording Movie)

The track is now available on numerous streaming sites and those purchasing the high-res version from mora will be able to access a special mini-interview with the two voice actors. LINE MUSIC has also started a playback campaign, and fans listening to the track over 300 times will be entered to win an autographed image!

A retweet campaign is also underway, with two winners receiving autographs. For details, check out the official CrosSing Twitter. 

The CrosSing project released its first compilation album, CrosSing Collection Vol. 1, in September. Kana Hanazawa's cover of Rain from Makoto Shinkai's short anime film The Garden of Words is included as a bonus track. The track is also available on YouTube. 

CrosSing Cover Project Uploads Akari Kito's Version of Dragon Ball GT Ending Theme 'Blue Velvet'

The CrosSing cover song project brings together popular voice actors to sing classic songs in their own unique style. Launching in March 2022, the YouTube channel has amassed over 140,000 subscribers and upon each song's release, the project continuously trends on Twitter and other social media sites.

 

Voice actress and singer Akari Kito is the star of the newest upload, performing Shizuka Kudo's Blue Velvet, an ending theme song for the Dragon Ball GT anime series. Kito is known for her work as Nezuko in Demon Slayer, Barbara in Genshin Impact, and Kaho Hinata in Blend S. The actress claims that the song is a favorite and that she has been listening to it since she was a child. An interview with Kito will also be uploaded to YouTube on December 23. 

Blue Velvet – from CrosSing – Akari Kito (Recording Video)

The track is now available on major streaming sites, and those purchasing the high-res version from mora will be able to access a special mini-interview with Kito. LINE MUSIC has also started a playback campaign, and fans listening to the track over 300 times will be entered to win an autographed image from Akari Kito herself. 

Those following the official CrosSing Twitter and TikTok accounts can repost a specific post to be entered to win a signed autograph card. Two lucky winners will be selected, so check out the official CrosSing Twitter account for more information!

 

The CrosSing project released its first compilation album, CrosSing Collection Vol. 1, in September. Kana Hanazawa's cover of Rain from Makoto Shinkai's short anime film The Garden of Words is included as a bonus track. The track is also available on YouTube. 

 

Look forward to more content from CrosSing coming soon!

Cover Song Project CrosSing to Air 4th Season, Lineup Announced

The CrosSing cover song project brings together popular voice actors to sing beloved songs in their own unique style. Since launching in March 2022, the YouTube channel has amassed over 140,000 subscribers and upon each song's release, the project continuously trends on Twitter and other social media sites. Participants also love to post behind-the-scenes content on TikTok!

 

4th Season

CrosSing has announced the cast lineup for the 4th season and six incredible talents will take part. Check them out below!

 

Akari Kito (Voice Actress / Singer)

Nanaka Suwa (Voice Actress / Singer)

TRD (Takayuki Kondo & Daisuke Ono / Voice Actor Unit)

Suzuko Mimori (Voice Actress / Singer)

Shun'ichi Toki (Voice Actor / Singer)

Aya Hirano (Actress / Voice Actress / Singer)

 

The 4th Season has an unprecedented lineup, and we're excited to see what songs these artists will perform!


CrosSing Cover Song Project Shares Fullmetal Alchemist Opening Rewrite Sung by Shugo Nakamura

In March 2022, the cover song project CrosSing was launched. Amassing instant popularity, tracks featured as part of the project have pulled in millions of views. The project has featured popular voice actors Maaya Uchida, Kana Hanazawa, and Akari Kito. The channel currently has over 100,000 subscribers. 


On November 23, the CrosSing YouTube channel uploaded a video of voice actor Shugo Nakamura performing Rewrite, the fourth opening theme for Fullmetal Alchemist originally sung by ASIAN KUNG-FU GENERATION.

Nakamura is known for playing Teru Tendou in Idolmaster SideM and Gin Gagamaru in Blue Lock. The voice actor said that he's been singing this track since his school days, so be sure to check out his voice!

Rewrite -from CrosSing- by Shugo Nakamura (Recording Movie)

In addition, those who play the song on LINE MUSIC over 300 times in two weeks starting November 23 will be entered for a chance to win an autographed image. Those following the official CrosSing Twitter and TikTok accounts can repost a specific post to be entered to win a signed autograph card, and two lucky winners will be selected. Follow CrosSing on Twitter for more details!

 

On September 21, the CrosSing project released its first compilation album, CrosSing Collection Vol. 1. In addition to the 12 incredible tracks currently available on YouTube and streaming services, Kana Hanazawa's cover of Rain from Makoto Shinkai's short anime film The Garden of Words is included as a bonus track. 

Information

Rewrite (ASIAN KUNG-FU GENERATION, Fullmetal Alchemist Opening) sung by Shugo Nakamura

Rewrite -from CrosSing- Streaming Links:

CrosSing Cover Song Project Reveals Yoko Hikasa's Rendition of Shaman King's Opening Song 'Over Soul'

In March 2022, the cover song project CrosSing was launched. Amassing instant popularity, tracks featured as part of the project have pulled in millions of views. The project has featured popular voice actors Maaya Uchida, Kana Hanazawa, and Akari Kito. The channel currently has over 100,000 subscribers. 

On October 12, the channel posted a recording video of voice actress Yoko Hikasa singing the opening theme song to the original Shaman King anime series, Over Soul. 

Hikasa is best known for playing Utahime Iori in Jujutsu Kaisen, Yoh Asakura in the new remake of Shaman King, and Mio Akiyama in K-On! While Over Soul is over two decades old, the song still packs a punch. Be sure to listen to the actress's version below!

An interview will also be posted on October 14, so look forward to it.

 

Over Soul (from CrosSing) – Yoko Hikasa (Recording Movie)

The song is now available to stream on multiple sites, and those purchasing the high-resolution version on mora will be able to hear an exclusive chat with Hikasa herself.

In addition, those who play the song on LINE MUSIC over 300 times in two weeks starting October 12 will be entered for a chance to win an autographed image.

Those following the official CrosSing Twitter and TikTok accounts can repost a specific post to be entered to win a signed autograph card, and two lucky winners will be selected. Follow CrosSing on Twitter for more details!

On September 21, the CrosSing project released its first compilation album, CrosSing Collection Vol. 1. In addition to the 12 incredible tracks currently available on YouTube and streaming services, Kana Hanazawa's cover of Rain from Makoto Shinkai's short anime film The Garden of Words is included as a bonus track. 

 

Stay tuned for more from the 3rd season of CrosSing!

CrosSing Cover Song Project Releases Miyu Tomita's Version of Jujutsu Kaisen Theme on Streaming Services

In March 2022, the cover song project CrosSing was launched. Amassing instant popularity, tracks featured as part of the project have pulled in millions of views. The project has featured popular voice actors Maaya Uchida, Kana Hanazawa, and Akari Kito. 

 

On September 28, a recording video of voice actress Miyu Tomita singing the Jujutsu Kaisen opening theme Kaikai Kitan was released. Known for her work in anime series like Made in Abyss and Interspecies Reviewers, Tomita sings Eve's mega-hit with ease, and fans won't want to miss hearing her incredible voice. 

 

Kaikai Kitan from CrosSing – Miyu Tomita (Recording Video)

The track is now available to stream, and those purchasing the high-resolution compilation on mora will be able to hear an exclusive chat with Tomita herself. In addition, those who play the song on LINE MUSIC over 300 times in two weeks starting September 28 will be entered for a chance to win an autographed image. Those following the official CrosSing Twitter and TikTok accounts can repost a specific post to be entered to win a signed autograph card, and two lucky winners will be selected.

 

On September 21, the CrosSing project released its first compilation album, CrosSing Collection Vol. 1. In addition to the 12 incredible tracks currently available on YouTube and streaming services, Kana Hanazawa's cover of Rain from Makoto Shinkai's short anime film The Garden of Words is included as a bonus track. 

 

Stay tuned for more from CrosSing as the third season heats up!

Information

Kaikai Kitan from CrosSing – Miyu Tomita

Streaming Links:

https://CrosSing.lnk.to/TomitaMIyu_KAIKAIKITAN

 

CrosSing Collection Vol.1

Release Date: September 21, 2022

Price: ¥3,850 (Tax Included)

*This product will be sold exclusively through the Canime shop.

Teaser for CrosSing Cover Song Project's 3rd Season Shows Miyu Tomita Performing Jujutsu Kaisen Opening

29.September.2022 | MUSIC

In March 2022, the cover song project CrosSing was launched. Amassing instant popularity, tracks featured as part of the project have pulled in millions of views. The project has featured popular voice actors Maaya Uchida, Kana Hanazawa, and Akari Kito. 

CrosSing's first compilation album CrosSing Collection Vol. 1 was released on September 21, and in addition to the 12 incredible tracks currently available on YouTube and streaming services, Kana Hanazawa's cover of Rain from Makoto Shinkai's short anime film The Garden of Words is included as a bonus track. This song won't be available to stream, so grab the album–and don't miss out on the preview video on YouTube to hear a small snippet!

On September 21, the first performer for the third season of the project was revealed to be voice actress and singer Miyu Tomita. Known for her work in anime series like Made in Abyss and Interspecies Reviewers, Tomita covered Eve's Kaikai Kitan, the opening theme for the popular series Jujutsu Kaisen. The recording video will be released on September 28 at 20:00, so don't miss it!

 

Other performers to appear during CrosSing's third season include Shugo Nakamura, Yoko Hikasa, Ayana Taketatsu, Yurika Kubo, and Megumi Nakajima. 

Information

CrosSing Collection Vol.1

Release Date: September 21, 2022

Price: ¥3,850 (Tax Included)

*This product will be sold exclusively through the Canime shop.

https://canime.jp/product/SCCG000000108/

Kaikai Kitan – Miyu Tomita (from CrosSing)
Release Date: September 28, 2022

CrosSing Official Site: https://cros-sing.jp/

Voice Actor Music Hero Project PRELUDERS Releases Music Video for 'Horizon Climber'

On August 31, 2022, the voice actor, hero, and music project PRELUDERS released the album By Your Side. Now, the music video for the song Horizon Climber by High Five has been released, and it's absolutely gorgeous!

High Five is a group led by Asuka Morito (Junya Enoki), and Horizon Climber is a song filled with hope. Young people are encouraged to listen to imagine the kind of hero they'd like to become!

Horizon Climber Music Video

The music video for Horizon Climber depicts the fifth and final chapter of the voice drama Koubou (Beam of Light), in which the members of High Five and S-quad finally confront the two members of Vice Versa, voiced by Atsushi Tamaru and Shintaro Asanuma. The battle is ready to start, with Asuka (Junya Enoki) and Ko Kujikami (Yuma Uchida) taking on those who would threaten their friends. Be sure to keep an eye out for more from this exciting project!

 

Be sure to give this gorgeous video a watch!

(C)PRELUDERS