With just a small bit of ingenuity, turn everyday food into something cute using Kaori's recipe series! With a few simple ideas, an ordinary recipe magically transforms into a cute dish.
In this article, I will introduce to you the recipes which Kaori introduced before by the degree of difficulty.
<Elementary level: you don't have to use heat>
Cut-out toast of Rilakkuma, Korilakkuma and Kiiroi Tori.
Very cute toast can be made just by cutting out the parts!
Beginners should start from this recipe.
Detailed information:http://www.moshimoshi-nippon.jp/48033
Totoro's Ume Kyuri Norimaki (seaweed sushi using Japanese plum and cucumber)
Make Totoro's on the roll of norimaki and include the ingredients you like!
Persons who are not familiar of making character meals can make this recipe easily.
Detailed:http://www.moshimoshi-nippon.jp/57966
<Intermediate level >
Minion's cup rice omelet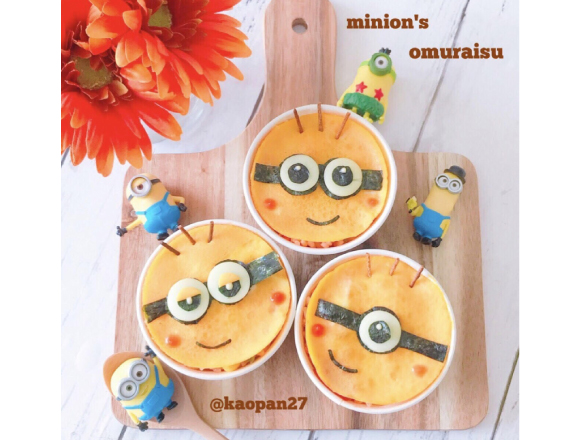 You will surely want to show this cute menu to your family or friends.
Even persons who are clumsy can make this menu easily since it does not have precise parts.
Detailed information:http://www.moshimoshi-nippon.jp/55447
>>next page