【Tokyo Stroll】Kill some time at tourist spots around Narita Airport during your flight layover
Many people find themselves with a lot of free time when at Narita Airport, whether in transit or going back home, and must find things to fill the time with. In this edition of Tokyo Stroll, we take a look at some of the best tourist spots around Narita Airport to fill your time with if you find yourself in this situation.
From visiting temples to buying souvenirs, the surroundings of Narita offer a range of exciting things to make those long hours fly by! Let's take a stroll together with Yuna Yabe and Eri to see some of the wonderful sights.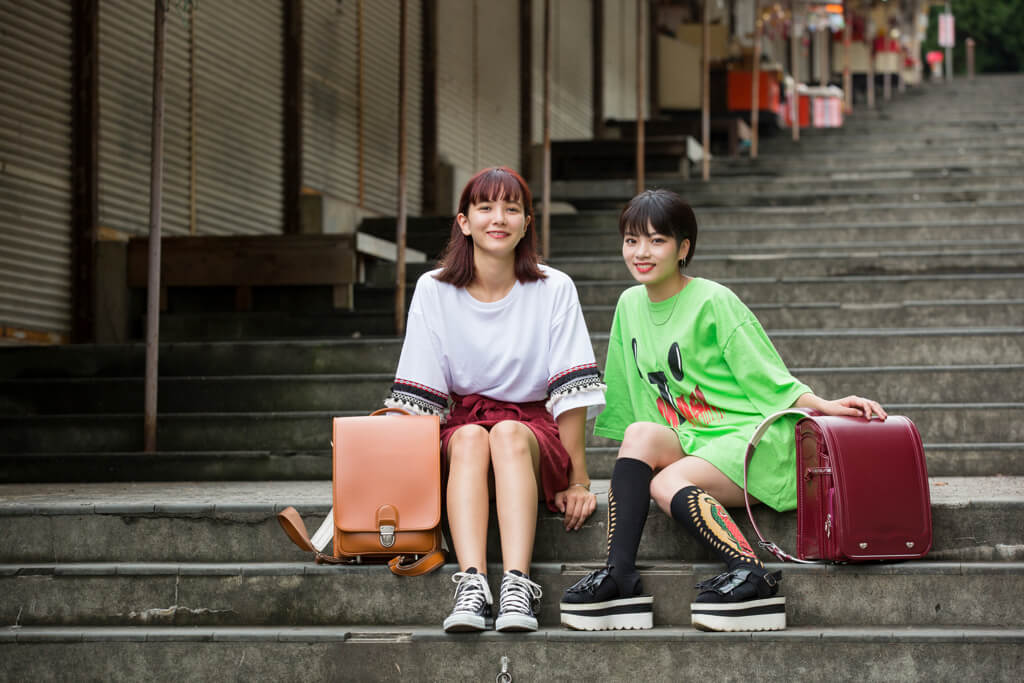 Visit "Naritasan Shinshoji Temple" just 10-minutes from the airport by train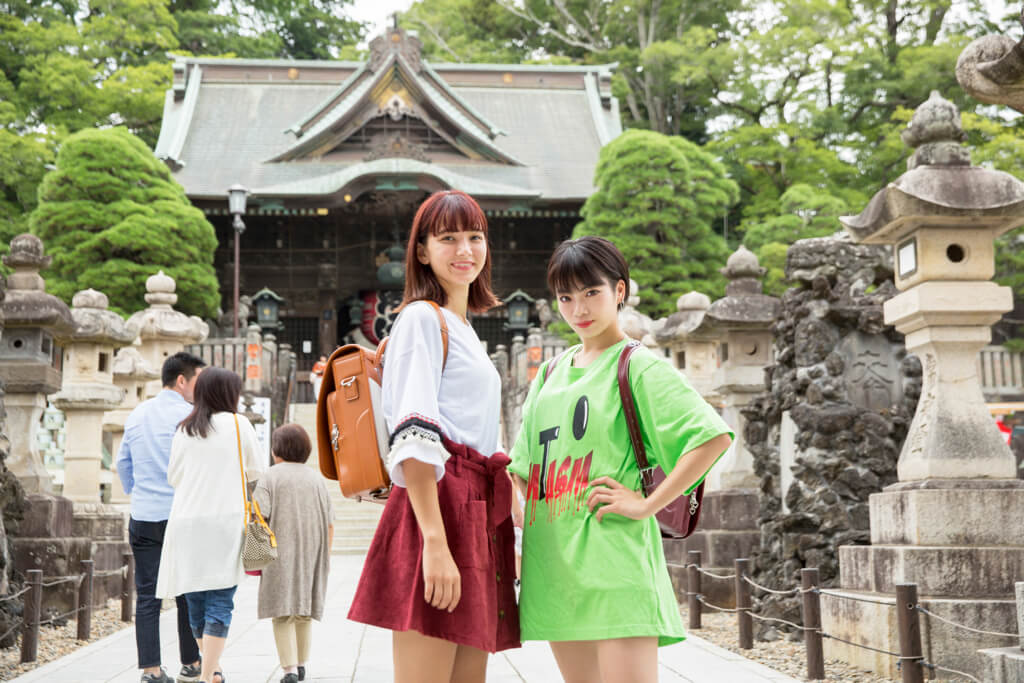 If you have a spare 2 or so hours to kill then Naritasan Shinshoji Temple is a great location to stop by. Simply board the Limited Express train from Narita Airport via the Keisei Main Line and get off at Keisei Narita Station. The journey is just 10 minutes. What greets you as you approach the shrine is a 15 meter high gate constructed from keyaki wood. Many people enter through this gate to go and worship at the main building.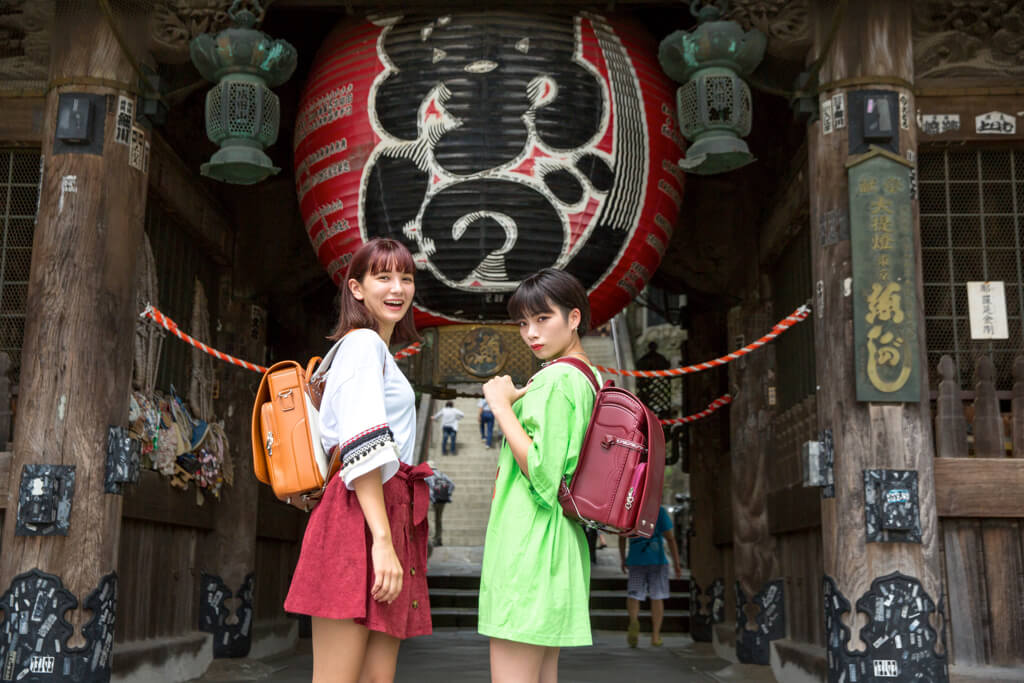 As Yuna and Eri walked toward the main building through the Niomon Gate they came to the Nioike Pond where turtle-shaped rocks were poking out of the water. There were lots of turtles sunbathing on top of the rocks. Legend says that if you throw a coin onto one of the rocks and a turtle goes onto the same rock your wish will be granted. You can see lots of coins on the rocks.
Once you pass the pond and climb the stairs you will arrive at Naritasan Shinshoji Temple's main building.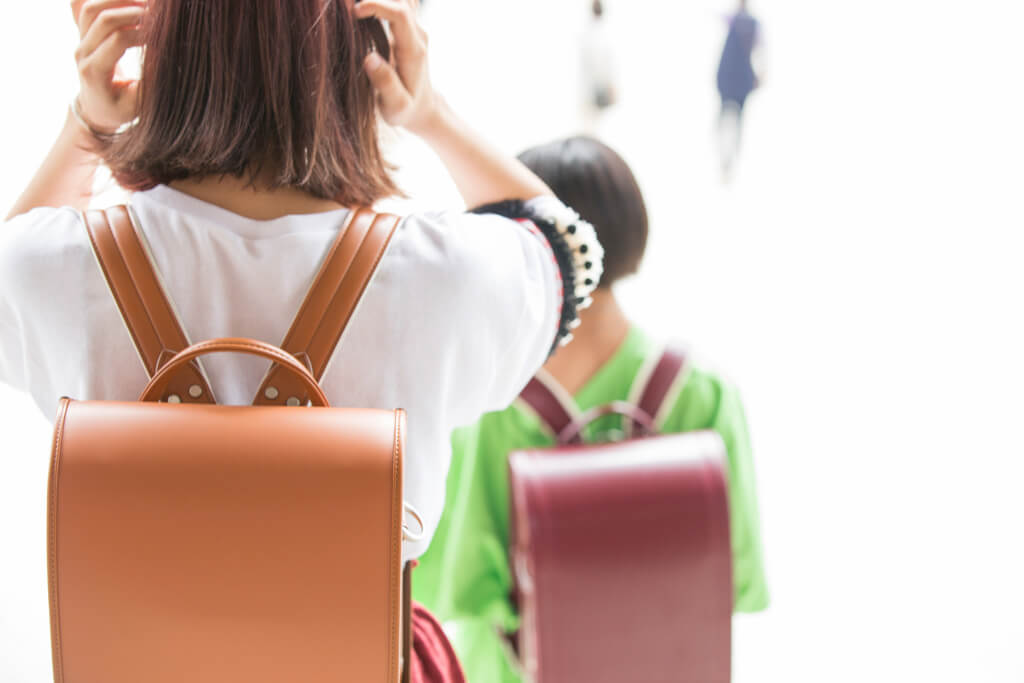 The Goma Ceremony has been practiced at the temple every single day since its founding. People's prayers are offered to Fudomyoo in front of a fire to fulfill people's worries and wishes. After praying, Yuna and Eri received a temple seal for their goshuincho temple seal notebook.
They also got their hands on an omikuji each. They opened it up, and… both of them received "Great Blessing," the best fortune you can receive from an omikuji! The omikuji have English written on the back too, so be sure to flip yours over if you can't read Japanese.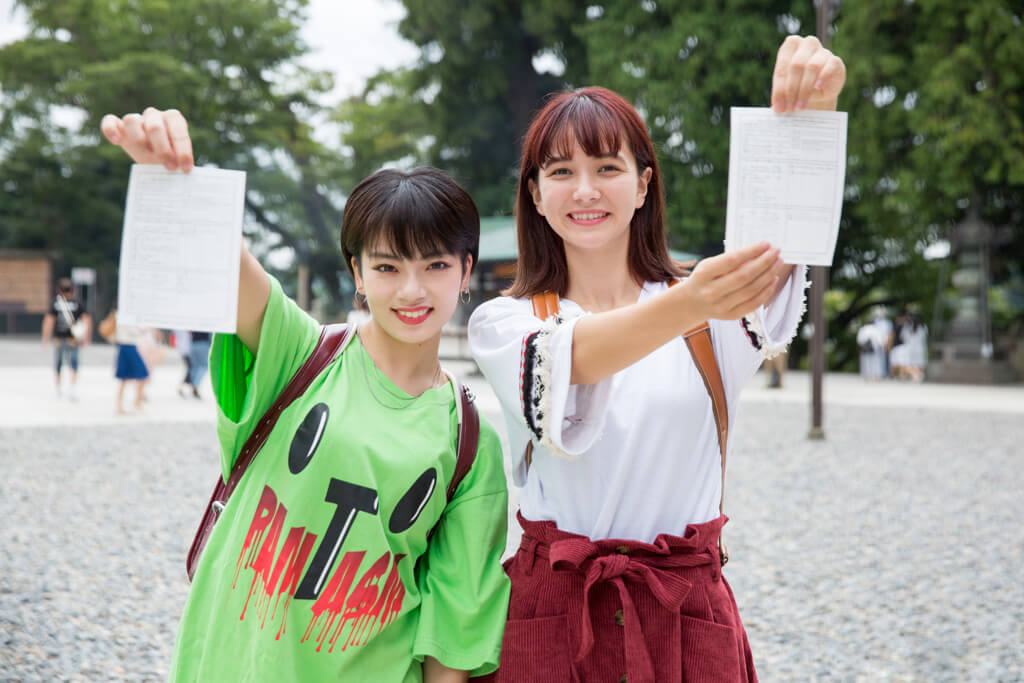 Naritasan Shinshoji Temple also has a number of designated important cultural properties, so there's plenty of amazing architecture to see if you visit. If you've got some spare time while in transit, then how about taking some time to learn some Japanese history?
■Information
Naritasan Shinshoji Temple
Address: 1 Narita, Narita, Chiba
Access: 10-minutes' walk from Keisei Narita Station via the Keisei Main Line
Website: http://www.naritasan.or.jp/
Get souvenirs at the AEON Mall only available in Japan!
While you can get your hands on souvenirs at the airport, it wouldn't be wrong to assume that most people want something sold only in Japan such as snacks or other little trinkets. The next spot we're taking a look at is the Narita branch of the AEON Mall. You can get a direct bus there from Narita Airport. Buses also leave from Keisei Narita Station, the closest station to Naritasan Shinshoji Temple.
The AEON Mall has it all – clothes shops, entertainment facilities, sundries, food and more. It's perfect for shopping with friends or having fun together with your family at the entertainment services. It's equipped with just about anything for anyone to enjoy.
We recommend doing your souvenir shopping at AEON Mall. And what better to spend your money on that Japanese snacks!
Yuna's Recommended Snack
The most popular snack bought by travelers is the baumkuchen cake. It's packed with just the right amount of sweetness. You can get a full, uncut cake in its distinct round shape, or you can get individual cut pieces in bags.
Eri's Recommended Snack:
One of the big snacks to buy from Japan is matcha flavoured Kit Kat. You can get this and many other flavours of Kit Kat at the AEON Mall. There are even limited edition seasonal flavours that are sold with the changing seasons, so make sure to be on the look out.
Besides snacks, cosmetics are another popular item. The AEON Mall is lined with a string of different brands who also offer testers of their products. There are plenty of affordable items to find in the line-up perfect as a gift to a friend. The best way to find something you like is to just get in there.
People from all over the world visit the AEON Mall in Narita so there are duty free counters. It's possible to get tax exemption from items purchased in the mall. There's a counter near the 1st floor beauty products corner so make sure to head there once you've bought something.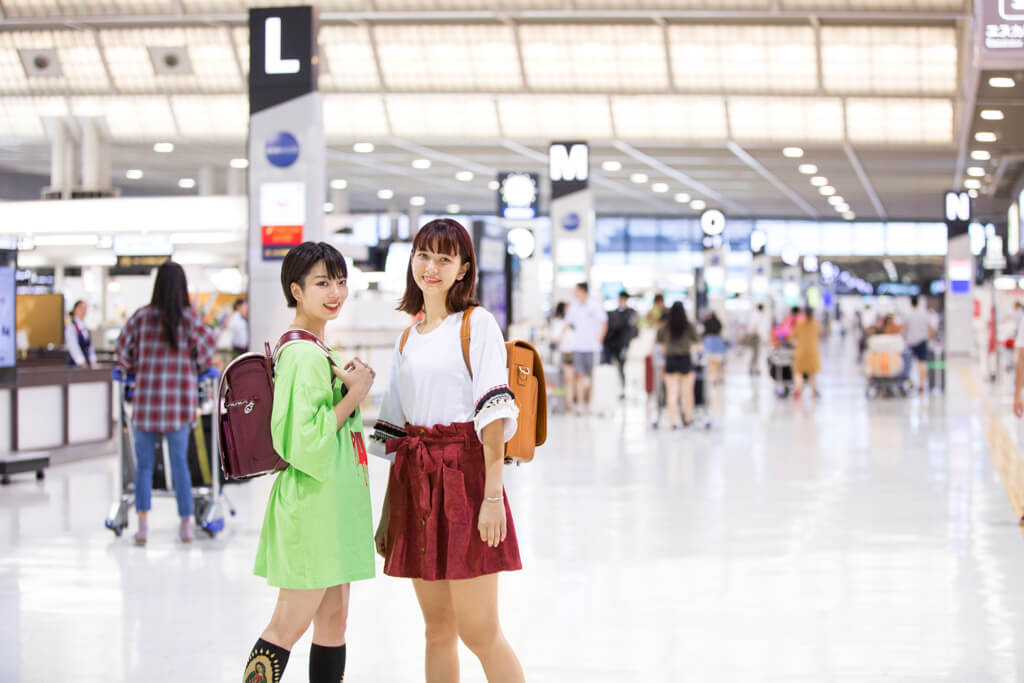 After a long day of sightseeing and shopping, we're back at Narita Airport. Did you enjoy seeing some of the tourist spots around the airport?
Narita Airport also offers the Transit & Stay Program for people who have long layovers, so be sure to check it out and make the most of your time there.
Models:Yuna Yabe / Eri
Photos:Kayo Sekiguchi
Writer:Sayuri Mizuno (ASOBISYSTEM)
Translator:Joshua Kitosi-Isanga
RELATED ENTRIES
Made in OME: Japan's Millennials Promote Micro Tourism Project For Ome in Tokyo

Ome—a city located in western Tokyo that's about an hour's train ride from the populous Shinjuku. It's a place enjoyed by many for its hiking and river swimming locales, as well as its architecture, in which one can still feel the influences of Japan's Edo period, and kindness of the locals.

MATINOEKI OUME, an Ome-based company, recently launched its "Made in OME" project which aims to revitalise the city. The project will create a new kind of Ome through the eyes of the millennial generation. Its goal is to polish and refine the appealing aspects of Ome to offer up new tourism opportunities while bringing in new fans to the city.

Made in OME's first step towards that is teaming up with DJ and YouTuber Yuna Yabe and illustrator and streamer MIOCHIN, two models signed to ASOBISYSTEM who will represent the millennial generation as the navigators of this journey as they participate in workshops with local producers and manufacturers, developing a variety of products such as sweets made with ingredients from Ome, like baumkuchen and chocolate rolls, and more.

You can catch their activity live over on MIOCHIN's official Instagram page. Visit Made in OME's official website below for more details.

Yuna Yabe


MIOCHIN

The two of them will host a free 'monitor tour' on February 21, 2021. These monitor tours aim to have people developing a strong relationship with new products from Ome. Participants will learn about the history and culture of Ome via local producers and manufacturers with products such as sake and indigo dyeing. Made in OME plants to expand their range of tourist monitor tours in the future.

Local Ome residents will also be invited to the tour in the evening of the same day. Learn all there is to know about Ome at Made in OME's website which is available in English, Japanese, and Chinese.

Information

Made in OME
Instagram: made_in_ome
Official Website (English): http://madeinome.com/en/

MATINOEKI OUME opened in November 2016. Its focus is on livening up the city of Ome and getting more people to learn about its wonders by offering information on famous tourist spots, stocking a bounty of local products, and more.

MATINOEKI OUME Official Website: https://www.matinoeki-oume.com/

Sendai Stroll: Taking a Walk Around Japan's City of Trees With Chinese Influencer Etsuna

Sendai, the capital of Miyagi Prefecture and the largest city in Japan's Tohoku region, is a two-hour bullet train ride from Tokyo. The city has earned the nickname Mori no Miyako, or 'City of Trees,' due to the abundant rows of zelkova trees lining many of its streets. It bustles with charm and is enjoyed by locals and tourists for its history, sights, and events, such as its associations with the Japanese regional ruler Date Masamune, the famous Sendai Tanabata Festival, and more. However, there are many other incredible locations that Sendai has to offer that aren't as well known as the popular sites, so today we are joined by Etsuna who is giving us the latest in what can be found in the city.

Along The Coast

The coast of Sendai was struck by a tsunami when the Great East Japan Earthquake struck back on in March 2011. Today, the area is continuing its re-development efforts. New facilities have and are being built, including plenty of new spots the area never had before. Sendai is home to a memorial hall for remembering those affected during the disaster which is a must-visit if travelling to Sendai.

Sendai Umino-Mori Aquarium

Feel the sea breeze and ocean water of Tohoku against your skin

Sendai Umino-Mori Aquarium opened in 2015 as the larrgest aquarium in the Tohoku region. The first floor is themed on the waters of Tohoku where many rare aquatic species from the Sanriku Coast are housed. The second floor is centred on sea creatures found in the oceans around the world such as tropical fish, jellyfish, marine mammals, and other familiar faces.

Visitors can even meet ascidians there which are famous in the Sanriku Coast.

The large fish tanks let in a lot of natural light, recreating the beauty of the Sanriku sea.


There's also a special spot where you can get up close to some of the fish!


The aquarium offers an optional program where visitors can feed the penguins.


"It's a pretty big aquarium," said Etsuna. "It was great to see all of the different things they have on display. I had a lot of fun feeding the penguins too!"

Sendai Umino-Mori Aquarium

Address: 4-6 Nakano, Miyagino-ku, Sendai-shi, Miyagi Prefecture
Opening Hours: 10:00-17:00 (May change depending ont he season)
No Fixed Holidays
TEL: 022-355-2222
Access: 10-minutes by shuttle bus (free ride) from JR Nakanosakae Station
Price: Adults ¥2,200 / Seniors, High School and Junior High School Children ¥1,600 / Elementary School Children ¥1,100 / Infants ¥600 (All Tax-Inclusive)

Official Website: http://www.uminomori.jp/umino/

Sendai Chuooroshiuri Market

Fresh fish at an affordable price

Sendai Chuooroshiuri Market is like the kitchen of Sendai. The food shops there were opened by locals. Visitors will find many different bites to eat when visiting. Etsuna visited Sushi Yoshi, a restaurant in the area so popular that there's always a line.


The restaurant's name, Sushi Yoshi, suggests that it's a sushi restaurant, but they actually serve common delicacies like rice bowls and set meals.


Maguro Sanshudon | ¥1,500


This rice bowl contains three kinds of maguro tuna, so much in fact that you can't even see the rice!

"You can enjoy delicious fresh fish at a reasonable price. You might have to wait in line, but it's totally worth it!"

 Sushi Yoshi
Address: 4-3-1 Oroshimachi, Wakabayashi-ku, Sendai, Miyagi
Opening Hours: 6:30-13:30
Closed: Wednesdays and Sundays
TEL: 022-232-8042
Access: 20-minutes by bus from Sendai Station

Sendai 3/11 Memorial Community Center

Learn the story of the disaster

Inside Arai Station, which is the last stop on the Tokyo Metro Tozai Line, you can find the Sendai 3/11 Memorial Community Center where visitors can learn all about how the Great East Japan Earthquake affected Sendai through the exhibition rooms and in the communal space.


The first floor features a panel with a 3D map of how the tsunami inundated the region as a result of the earthquake.


Up on the second floor is a permanent exhibition showcasing the restoration and restoration efforts of the community as well as real photos from around the time of the disaster.

There are also staff members there who survived the disaster and can describe their experiences as well as current issues facing Sendai.

"I got teary when the speaker told me about the hardships they faced at that time," explains Etsuna. "The people of Sendai are living their lives looking forward, and I have a lot of respect for them."


Sendai 3/11 Memorial Community Center
Address: Kutsugata-85 Arai, Wakabayashi-ku, Sendai, Miyagi
Opening Hours: 10:00-17:00
Closed: Mondays (or Tuesday if the Monday falls on a public holiday) / Day after public holiday / New Year Holidays
TEL: 022-390-9022
Access: Arai Station
Entry: Free

Official Website: http://sendai311-memorial.jp

 

Sendai Arahama Elementary School

The school that still stands after the earthquake disaster

On the day of the Tohoku earthquake, many local residents fled to Sendai Arahama Elementary School where 320 people were trapped including the evacuees, children, and teachers, before managing to escape safely to the roof. The school is now open as a memorial to preserve the memories of those who survived.

The tsunami that struck after the earthquake made it to the second floor of the school. These first two floors have been kept untouched and are as they were on the day.

There are photos as well as video footage exhibited on the fourth floor where the tsunami didn't reach.


From the school building's roof you can gaze at the peaceful coastline.


"Seeing the place that was hit by the tsunami up close has really changed my outlook on life. There is green in the surrounding area. I felt life budding all around."


Sendai Arahama Elementary School
Address: Shinborihata-32-1 Arahama, Wakabayashi-ku, Sendai, Miyagi
Opening Hours: 9:30-16:00
Closed: Mondays / Every 4th Thursday of the month / New Year Holidays
TEL: 022-355-861
Access: 15-minutes by bus from Arai Station
Entry: Free

Akiu Area


Akiu Onsen is a spa town known to locals as the 'living room' of Sendai. It's a 30-50 minute bus ride from Sendai Station. It has been nicknamed one of Japan's Three Baths alongside Bessho Onsen and Nozawa Onsen, both in Nagano Prefecture. It's another place that Date Masamune frequented many times.

Rairaikyo Gorge

A stroll along the gorge path

Rairaikyo Gorge gets its name from the abundance of enormous rocks that have been eroded by the Natori River and given them strange shapes. The Kanji 'rai' used in the gorge's name literally means 'many rocks.' The gorge is home to a 1-km path that people can walk along and soak up the incredible natural environment that offers sights to behold throughout the year. From late October to mid November, when the autumn leaves are in bloom, the area is also lit up in the evenings.


The heart-shaped hollow in the rocks as pictured above is considered a sacred place for couples.


Taking a stroll along the path one sees maple trees aplenty. Visiting during the height of autumn graces you with a colourful scene you wouldn't want to miss.


"I feel healed having gotten to take a leisurely stroll through nature," explained Etsuna. "The rocks of Akiu have some interesting shapes."


Rairaikyo Gorge

Address: Akiumachi Yumoto, Taihaku Ward, Sendai, Miyagi
Access: Approx. 40 minutes by bus from Sendai Station

Akiu-sha

A stylish, old fashioned cafe in the hot spring town


When taking a trip to Akiu Onsen, one hot spot that's a must-visit is Akiu-sha, a restaurant that was renovated from an old private farm house from the Edo Period. During the day it serves lunch food and drinks while in the evenings it's used for events like private parties.

There's an open garden at the site which is sometimes used for weddings. At the back are vegetable plots tended to by the restaurant.

Akiu-sha Lunch | ¥1,280 (Before Tax)


The Akiu-sha Lunch is made with fresh vegetables grown in both their own plot as well as from around Akiu.

Akiu Saiseki Chocolate | ¥850 (Before Tax)


A white chocolate dessert inspired by the unique rocks of Akiu. Customers can use the little wooden hammer to break apart the dessert to create a rubble of chocolate.

The inside of the restaurant is spacious with towering beams holding it up.


"The vegetables are so fresh, I couldn't believe how tasty they were! This flavour is unique to this place."

Akiu-sha
Address: Nozoki-9-4 Akiumachi Yumoto, Taihaku Ward, Sendai, Miyagi
Opening Hours: 11:00-17:00 (Last Food Orders 14:30 / Cafe Last Orders 16:00)
Closed: Tuesdays
TEL: 022-724-7767 (Bookings not possible)
Access: 50-minutes by bus from Sendai Station

Official Website: http://akiuwinery.co.jp

Akiu Winery

Taste and compare different original wines

Akiu Winery in Akiu Onsen was the first winery to open in Sendai. It's home to an enormous grape field, and inside is the brewery itself as well as a dining area and shop. They serve an array of original wines.

As well as originals, Akiu Winery also stocks famous wines from Sendai.


Merlot Red Wine 2018 (Sample) | Koshu Sur Lie 2019 (750ml) ¥2,300 | Steuben Rosé 2019 (750ml) ¥2,000 (All Before Tax)


Akiu Winery's line-up of wines are famous in Sendai.


At the back of the winery is the expansive grape field.


Craft Grill | ¥1,330


At the outdoor terrace you can enjoy a BBQ grill together with a glass of wine.

"The sight of the grape field made me feel like I was in France. You can enjoy a BBQ too so I definitely want people to come here!"


Akiu Winery
Address: Biwaharanishi-6, Akiumachi Yumoto, Taihaku Ward, Sendai, Miyagi
Official Website: http://akiuwinery.co.jp

Akiu Great Falls

The Three Great Waterfalls of Japan

Akiu Great Falls is considered one of Japan's three most famous waterfalls alongside Kegon Falls in Tochigi Prefecture and Nachi Falls in Wakayama Prefecture. It's about 15-minutes by car downstream from Akiu Onsen and is also accessible by bus.

They have a retro shop at the entrance of the waterfall.


Also located next to the waterfall is Akiu-Otaki Fudoson, a temple surrounded by dense green foliage and enormous gingko trees.


"Being in nature really relaxed me and took away the day's stress! It's quite a walk to the waterfall basin so you get plenty of exercise too."


Akiu Great Falls
Address: Otaki Akiumachi Baba, Taihaku Ward, Sendai, Miyagi
TEL: 022-398-2323 (Akiu Onsen Tourist Information Center)
Access: 50-minutes by bus from Sendai Station (Running on weekends and public holidays only)

Around Sendai Station

Sendai Station can be considered as the doorstep of Japan's Tohoku region. It of course runs JR East's Tohoku Shinkansen bullet trains as well as operates Sendai Subway services and buses. The area around the station is great for finding tasty local delicacies, shopping, and souvenir-buying.

WANOSHOKU NIKAI

Seri-nabe is Sendai's new specialty food

If you're asked to give an example of a famous speciality food product from Sendai, chances are people will jump straight to the city's gyutan beef tongue, but what has been the talk of the town recently is seri-nabe. Seri-nabe is a type of hotpot cooked with Japanese parsley ('seri') – one of Japan's seven spring flowers. Miyagi Prefecture boasts as a top class producer of Japanese parsley. The hotpot is served in a simple duck broth which allows the fragrance of the parsley to come through.


"I can't get enough of the crunchy texture of the [parsley] roots! It was delicious, I had a refreshing soy sauce soup finished with ramen."


WASHOKU NIKAI
Address: 2-5-15 Ichibanchō, Aoba-ku, Sendai, Miyagi
Opening Hours: 17:00-Midnight
No Fixed Holidays
TEL: 022-224-6040

Iroha Yokocho

Bar crawl deep into the back streets

The side streets of the Sunmall Ichibancho arcade have a retro Japanese vibe to them, packed full of shops that make one feel nostalgic.

The long, winding alleys feature plenty of Instagram-worthy spots.

"This is a great spot for enjoying a bar crawl, just having a light drink and then moving onto the next place. Even if you don't drink there's tasty food to enjoy too!"

Iroha Yokocho

Address: 2-3-28 Ichibancho, Aoba-ku, Sendai, Miyagi
TEL: 022-223-3151

S-PAL Sendai

A fashion mall connected to the station

S-PAL is a fashion mall directly connected to Sendai Station, home to apparel stores, restaurants, souvenir shops, sundry sellers, and more. Here are some sundry stores selling a variety of miscellaneous items perfect as souvenir purchases.

Nakagawa Masashichi

This is an old-time chain that has been around for 300 years. Specialising in lifestyle goods, this S-PAL branch is the only one in all of Tohoku.


Its interior design has a retro feel to it with shelves and tables piled with cute bits and bobs.

Kaya-ori Tea Towel | ¥440 (Tax Included)


A specialty product of Tohoku, this tea towel is made using the traditional weaving technique of kaya-ori. Exclusive to Tohoku.

IORI

IORI is another shop you'll only find in the Tohoku area. They sell imabari towels which are perfect as gifts to yourself or another.


Handkerchiefs | ¥600 Each (Tax Included)〜


These handkerchiefs are only sold in Sendai and feature a variety of embroidered motifs like the windsocks of the Sendai Tanabata Festival, kokeshi dolls, the helmet of Date Masamune, and more.

KANEIRI STANDARD STORE

A select shop stocking stationery and other trinkets that promote the culture and craftsmanship of Tohoku. This store is right next to Sendai Station and has plenty of souvenir-worthy items, so it's absolutely worth a visit.


As well as lifestyle goods, the store also sells items made in Miyagi, like kokeshi dolls.

Matsukawa Daruma | ¥1,300 (Before Tax)


These Matsukawa Daruma are super cute, especially the blue one which is inspired by the Sendai Domain, also known as the Date Domain.

Dagashiya Zousan

Dagashiya Zousan sells old-time Japanese sweets and confections, stocked with many popular treats from Tohoku adored by both kids and adults alike.


The traditional sweets are all packed together along the shelves and up the walls.

The popular souvenir shops of Sendai

You can't go home after a fun trip without picking up a souvenir, so here's s line-up of shops that have been surging in popularity recently in Sendai, all of which sell Sendai-specific items.

Drinkable zunda at Agurienomori Mitte


Drinkable Zunda | ¥370 (Before Tax)


Zunda are mashed green soybeans boiled and turned into a sweet paste. They are also a local delicacy. Zunda mochi are very famous, but zunda beverages are popular too. This shop sells a variety of zunda treats to pick from.

Bamboo grass kamaboko at Kanezaki-ya



There are many makers of sasa-kamaboko, or bamboo grass fish paste, but what makes Kanezaki-ya's so great is how it retains the original umami flavour and plump texture of the fish.

Zaou cheese at Tohoku Meguri Irotoiro

Zaou Cream Cheese, Vanilla Cream Spread | ¥557 Each (Before Tax)


A food select shop selling a range of different ingredients. Their kaou cheese with sweet vanilla is their most popular item.

"It's a fashion mall so of course they sell clothes, but they had a bunch of other stuff too, everything from traditional Japanese daruma to food. I really recommend S-PAL Sendai if you're searching for souvenirs!"

S-PAL Sendai
Address: 1-1-1 Chuo, Aoba-ku, Sendai, Miyagi
Opening Hours: 10:00-20:00 (Restaurant wing open 11:00-22:00)
No Fixed Holidays
TEL: 022-267-2111
Access: Connected directly to Sendai Station
Official Website: https://www.s-pal.jp/sendai/ 

"Sendai looking and progressing into the future as it overcomes the effects of the disaster. It's a place with amazing food, fun shops, and is teeming with nature. If you've never been to Sendai before, then be sure to visit and have fun!"

Information

TOHOKU PASIFIC COAST:http://tohoku-pacific-coast.com/

"TOHOKU Pacific Coast" refers to the eastern coastal area of Tohoku, Japan. The area was extensively damaged due to the tsunami caused by the Great East Japan Earthquake in 2011. However, it has overcome this adversity and is once again gaining attention as a sightseeing spot that once attracted tourists from all over due to its flourishing wildlife and delicious seafood.

Re:Zero − Starting Life in Another World Pop-Up Event Landing at Narita Airport

A pop-up event for the hugely popular TV anime series Re:Zero − Starting Life in Another World is set to open at Narita Anime Deck—which is located on the Main Building second floor of Narita International Airport Terminal 2—for a limited time from October 9, 2020.

The event will include a themed menu, pre-sales on Re:Zero merchandise, and more. The first week of the event will introduce a booking-only system as a precaution against COVID-19. Bookings for the cafe will run from October 9-15 and for the merchandise store from October 13-19.

Re:Zero Entertainment Cafe

Running: October 9, 2020 – January 11, 2021

Fans of Re:Zero can look forward to tucking into a menu of themed food, drinks, and desserts, including a traditional Japanese plate topped with Emilia, Rem, and Ram wafer cakes, as well as super spicy Natsuki and Subaru black noodles, and more. Customers who order from the menu will receive a free Re:Zero coaster and lunch mat. These are limited in stock, and there are two sets of designs to get your hands on: the first will be available from October 9 and the second from November 27.


And for the first four days that the cafe is open, from October 9-12, they will serve up a special matcha mont blanc cake based on the Re:Zero character Betelgeuse. Only 30 will be served per day.

Merchandise Shop

Running: October 13, 2020 – December 14, 2020

Fans can get their hands on a merchandise pre-sales featuring items designed for the event itself. The theme of the line-up is "Isekai Inn" and includes pins, acrylic stands, mini folding screens, charms, and more.

Bonus Items

But that's not all. Customers who spend over ¥3,500 (tax included) on the merchandise in one transaction will receive one of the above postcards.

The merchandise sold at the pop-up event will also be sold at KADOKAWA's Da Vinci bookshop which is set to open inside Tokorozawa Sakura Town on November 6.

Information

Re:Zero − Starting Life in Another World Pop-Up Event
Cafe: October 9, 2020 – January 11, 2021
Merchandise Shop: October 13, 2020 – December 14, 2020

Address: Narita International Airport Terminal 2 Main Building Floor 2F (1-1 Furugome, Narita, Chiba)

*The cafe can be accessed by anyone at the airport
Opening Hours: 10:00-20:00 (Food Last Orders 19:30)

Narita Anime Deck Official Website: https://www.animedeck.jp/en/narita/
Narita Anime Deck Official Twitter: https://twitter.com/nrtanimedeck

Review | ART AQUARIUM MUSEUM: A Magical Place Swimming With Life

ART AQUARIUM MUSEUM officially opened permanently in Nihonbashi, Tokyo, on August 28, 2020. Before that, it was simply an exhibition that was held around Tokyo which brought together over 10 million visitors throughout its run, exhibiting goldfish in a variety of breathtaking ways.

We visited ART AQUARIUM MUSEUM together with Japanese model Yuna Yabe to take a deeper dive into what lies within those doors.

ART AQUARIUM MUSEUM can be found in Nihonbashi, an area of which served as one of many places where ART AQUARIUM previously held its exhibitions. Nihonbashi is steeped in tradition and is actually the place where Japan's goldfish culture spawned from during the Edo Period.

ART AQUARIUM was conceived and is managed by Hidetomo Kimura, an author and general producer. It's a collaboration between art, design, and entertainment, all fused into an aquarium to create a completely unique experience. The museum has taken what was once a pop-up exhibition and expanded it many-fold, housing close around 30,000 goldfish.


The aquarium is divided into different areas each with its own unique theme that plunges visitors into a multitude of fantastical worlds. One of the must-sees when visiting ART AQUARIUM MUSEUM is the masterful Oiran works—giant goldfish bowls as pictured above—which are inspired by the red light district of the Edo Period.

Perhaps the most striking and gorgeous part of the Edo Period was Hanamachi, the districts where geisha worked. The high-ranking courtesans, known as Oiran, engaged in what was known as the Oiran Dochu, or procession of the courtesans, and this too has been captured at the museum in the designs of the beautiful fish tanks in this area.


Another unmissable part when visiting the aquarium are the Goldfish Shrines, towering fish tanks lined up like a column of water trees which make for an incredible viewing experience.

The lighting and music is ever-changing, and so transports visitors into a completely different realm every time. It can be one way one moment, and in the next instant it changes entirely.


From the second floor you can overlook the fish shrines with dynamic 3D visuals in the background. These visuals change depending on the season, so you'll be in for a treat however many times you visit.

There are countless works of goldfish art scattered throughout the aquarium—too many to count, so your eyes will never grow tired.


Suigian Lounge – Old Pine Tree Area

ART AQUARMIUM MUSEUM even has its own dining lounge where guests can enjoy a meal while gazing at a painting of old pine trees, a cultural property of the Edo Period said to have been painted by those of the Kano school of Japanese painting. Traditional performances are also carried out on the stage for diners.


These drinks are ¥1,200 each (before tax)

Every five days, a new line-up of cocktails is served at Suigian Lounge. Japan used to be divided into 24 sekki rather than the now-used four seasons of springs, summer, autumn, and winter. These were further divided into 72 Kō, which are five days apart each. That's where the lounge gets its idea for changing its cocktails every five days. So you're sure to find an interesting flavour on every visit.


Kagyo Ryoran – Joy Area 

Kagyo Ryoran is a separate cafe lounge at the aquarium where they serve authentic Japanese sweets in collaboration with famous confectionery shops.


From Left Clockwise: Goldfish Sarasa ¥750 / Palet D'or Cacao Soda ¥900 / Echire Butter & Cream Castella ¥800 / lohasbeans coffee Matcha Tiramisu ¥850 / Goldfish Jelly ¥750 (All Before Tax)

The cafe serves up range of tasty Japanese desserts, from traditional ones to others inspired by goldfish and some made in collaboration with other shops.

Large Plush Toys: ¥3,200 Each (Before Tax)

The aquarium event sells its own souvenirs, such as goldfish plushies in various sizes, original confections, collaborative products, and more.

"Everything was magical—the goldfish, the sounds, the lights, the atmosphere!" explains Yuna. "They have a lot of different varieties of goldfish, and the fish tanks come in all shapes and sizes, which makes for plenty of Instagram-worthy moments. And since it's inspired by Edo culture, it has a Japanese vibe to it too. The fish are always swimming around, so no two moments are ever the same, meaning you're offered something fresh every time you visit."

If you're visiting Tokyo, be sure to pay a visit to ART AQUARIUM MUSEUM.

Information

ART AQUARIUM MUSEUM
Address: 1-3 Nihonbashihoncho, Chuo Ward, Tokyo
Opening Hours: 10:00-22:00 (subject to change)
No Fixed Holidays
General Admission: Adults (13 and over) ¥2,300 (Tax Included) / After Dark Ticket: Adults (13 and over) ¥2,000 (Tax Included)

*Free for 12 and under
Official Website: https://artaquarium.jp/en/

*ART AQUARIUM MUSEUM is currently operating with social distancing and COVID-19 preventative measures. Special permission was granted to take these photos safely without a mask.

My Recommended Outfits: Enjoy the Lolita Style Throughout the Year With These 4 Looks

ASOBINEXT is a new project launched by event management and talent agency ASOBISYSTEM, which is known for managing artists like Kyary Pamyu Pamyu. The project aims to create next generation icons who will promote their unique personalities and outlooks to the world using social media and in turn bring about new forms of culture.

As part of ASOBINEXT, MOSHI MOSHI NIPPON will be publishing content from each talent that is tied to ASOBINEXT in the form of their favourite and recommended things. In this edition, we are joined by ASOBINEXT's Izumi Aine, who performs on live streams and is active on social media in the hopes of becoming an idol. Today, she is showcasing a selection of different outfits.

The four looks she has put together are focused on the jumper skirt, a versatile clothing item that can be worn in a multitude of ways, no matter the season.

Black Half-Sleeve Blouse x Jumper Skirt

Both the blouse and skirt have a black base. This, together with showing a bit of arm and leg, keeps the look tight without being over the top. And I keep the look fresh by styling my hair in curled twintails!

White Long-Sleeve Blouse x Jumper Skirt

A highlight of the jumper skirt is how you can change the impression you'll leave by having the blouse just one tone. A black one piece, too, can give you a cute look like that of sweet and classic lolita fashion. I tried combining that with curly hair and a lace rose headdress. Going half-sleeve can be chilly in the spring and autumn, so I recommend this one for those seasons!

Jumper Skirt x Trench Coat

If we're talking lolita coats, then you often get those with fur on the sleeves and collar, but putting a look together with a trench coat looks great too.

Coats with lots of fur on them and warm, fluffy, and cute, but they can be difficult to pull off well.

Trench coats, on the other hand, let you have the front unzipped and open so you can show off a one piece. And if it gets cold, you can zip it up. This means there's two different ways you can wear a trench coat, making it very versatile. You can clad yourself in one during the cold spring and autumn days to keep warm.

Jumper Skirt x Grey Vest

"Thank you for visiting So-And-So Tower today. The observation deck is located on the 7th and top floor, up 356m high. It takes 120 seconds to reach it." You can just hear the announcement with this look which gives off elevator-girl-in-front-of-the-department-store vibes. If you're tired of the same old lolita looks, or are stuck on how to change things up, then I recommend this one to you.

Bonus: Jumper Skirt x Cardigan

For this bonus look I put my all into creating a casual lolita outfit. Wearing the cardigan without having a pannier on brings volume to the skirt and brings together its design, making it a lolita outfit that's not too in-your-face. This one's perfect for beginners who want to try out lolita fashion but are still a little apprehensive.

What does lolita fashion mean to Izumi Aine?

I put together four looks plus a bonus one for you all today. What did you think? When I was little, I was influenced by a manga series called Hime Gal Paradise which I used to read in Ciao Magazine. It opened my eyes to lolita fashion and all of its enchanting lace designs and patterns.

In today's internet society, the world has become a place where you can see things you don't want to, like mental abuse and insults, which I feel is making it harder to shout about the things you love. But it's been a while since smartphone have been around now, so I feel the time has come to talk about the things you love and respect our individualities! That's the kind of world I want to aim for! And my first step towards that is promoting lolita fashion.

Brand featured in this article: axes femme / BODYLINE

Izumi Aine


Worked as a model from a young age. Appears in newspaper ads, TV VTR, fashion catalogues, and other places. She stopped her activities for a while to focus on her studies, but after graduating school, she is now back at it after passing the ASOBINEXT auditions. She dreams of becoming an idol and is taking lessons and performing live on livestreams towards that goal. "Once in a lifetime" is her motto, and she lives up to that by challenging herself at things she wants to do. For her, enjoying life means you're winning.

My Film Recommendation: Pulled Into the Story by Minami Hamabe's Character in Let Me Eat Your Pancreas

ASOBINEXT is a new project launched by event management and talent agency ASOBISYSTEM, which is known for managing artists like Kyary Pamyu Pamyu. The project aims to create next generation icons who will promote their unique personalities and outlooks to the world using social media and in turn bring about new forms of culture.

As part of ASOBINEXT, MOSHI MOSHI NIPPON will be publishing content from each talent that is tied to ASOBINEXT in the form of their favourite and recommended things. Today, we are joined by ASOBINEXT's Haruna Tamura, an actor and YouTuber, whose film recommendation in this edition is the live-action adaptation of Let Me Eat Your Pancreas.




Synopsis

The story is centred on two individuals who, at the start of their relationship had never really spoken about anything in particular… initially. "Me," the male protagonist in the film, comes across a diary in a hospital waiting room and discovers it belongs to his classmate Sakura Yamauchi. He learns in the diary that she has a pancreatic illness.

映画「君の膵臓をたべたい」(7/28公開)の公式Twitterアカウントです✨
映画の最新情報をお届けします😊フォロー・RTをお願いします🙇#キミスイ #君の膵臓をたべたい #7月28日公開 #浜辺美波 #北村匠海 #北川景子 #小栗旬 #映画 pic.twitter.com/L3aWLoRomu

— 映画「キミスイ」公式 (@kimisui_movie) March 23, 2017

\映画『#キミスイ』公開カウントダウン企画第3弾/
公開まであと1ヶ月となる明日28日(水)に「#キミスイみたい」のハッシュタグをつけて、映画への期待コメントをツイートして下さい💕今回は、抽選で10名様に映画『キミスイ』ブックカバーをプレゼントしちゃいます‼続く⬇ pic.twitter.com/CHoXxj7IUT

— 映画「キミスイ」公式 (@kimisui_movie) June 27, 2017

Sakura is a very popular girl in Me's class, and he never thought she would be suffering from such a fatal illness. She had kept it a secret, with only the people in her family knowing about it. And so begins a bittersweet love story between the plain and simple Me and Sakura, his complete opposite who is the popular one of the class.

\映画『#キミスイ』公開カウントダウン企画スタート‼/
ただ今から~21時🕘までの間に「#キミスイ楽しみ」のハッシュタグをつけて、映画への期待コメントをツイートして下さい‼抽選で10名様に映画プレスをプレゼント💕皆さまお気軽にご参加ください😊#キミスイ #7月28日公開 pic.twitter.com/y5mLcviWUC

— 映画「キミスイ」公式 (@kimisui_movie) May 28, 2017

Cast 

There are different cast members in Let Me Eat Your Pancreas for playing both the present and past selves of the characters.

The characters of the past, 12 years ago, are played by the following: Minami Hamabe as Sakura Yamauchi, Takumi Kitamura as Me/Haruki Shiga, Karen Otomo as Kyoko, and Yuma Yamoto as Gamu-kun.

This film marked the first time Minami and Takumi had starred in film together, and it was a huge success amongst viewers who shed tears at the relationship between the ill-stricken girl, and the boy who found her diary that details her experiences of living with said illness.

Playing the characters of the present is: Shun Oguri as Haruki Shiga, Keiko Kitagawa as Kyoko, and Yusuke Kamiji as Gamu-kun. Comments from viewers who have watched the film often pointed towards how Shun and Yusuke gave authentic performances of Haruki and Gamu-kun grown-up together, and how they Keiko Kitagawa's dress was spot on. I was drawn in by how they all knew each other at school.

\レポートアップしました😆/
「#君の膵臓をたべたい」初日舞台挨レポートをアップしました🌻https://t.co/LD3gZP5kRh#キミスイ #君の膵臓をたべたい #大ヒット公開中 #浜辺美波 #北村匠海 #北川景子 #小栗旬 #月川翔 pic.twitter.com/fWXasWDZxa

— 映画「キミスイ」公式 (@kimisui_movie) August 1, 2017

My Favourite Part

The highlight of the film for me which I want to point out to everyone is Minami Hamabe's portrayal of Sakura Yamauchi. She purposely puts energy into her performance, and that really left an impression on me. The world of the movie and the real world are two completely different things. Of course, this character doesn't really exist, but when I watched the performance I felt I understood her. There was a real affinity there. As the story progresses, so too does the illness grow more serious, so what I want is for people to pay attention to her facial expressions, her demeanour, and such, as that happens.

\映画『#キミスイ』公開カウントダウン企画実施中‼/
本日21時🕘まで実施中!「#キミスイ楽しみ」のハッシュタグをつけて、映画への期待コメントをツイートして下さい😆映画「キミスイ」を知らないーという方はこちらから予告をどうぞ🎵⇒https://t.co/utJI3lLlJG pic.twitter.com/zixCSjyTW8

— 映画「キミスイ」公式 (@kimisui_movie) May 28, 2017

Wrapping Up

I first watched this film when I was a 3rd year high school student. Since the film is set in the same school year, the story had an even greater impact on me. I was able to learn the bittersweet-ness of romance as well as the preciousness of life. To this day, I think it remains my favourite film.

I was captured by the array of emotions that Minami Hamabe portrays in particular. There are a lot of parts that I can relate to from being a student to becoming an adult. It's a very easy story to get behind, so if you're reading this, I'd love it if you checked it out.

Minami Hamabe and Takumi Kitamura are also starring in the film Omoi, Omoware, Furi, Furare which is showing now too. I want to go and see it for myself to see how they have both grown.

Haruna Tamura

Actor and YouTuber. He has played major roles in drama series and films and has over 1 million subscribers on his YouTube channel. He is working towards appearing at Fun Fest. He's skilled at baseball and his hobbies include watching movies and playing games.

Tokyo Stroll: The Café That You Want to Visit to See Someone #14 – 'Kayaba Coffee' in Yanaka

In this edition of The Café That You Want to Visit to See Someone, I visited Kayaba Coffee, a coffee shop in Yanaka, Tokyo, which is a perfect example of the old and traditional shitamachi neighbourhoods.

Kayaba Coffee is just a 10-minute walk from both Nezu Station and Nippori Station.


This is a place I've visited in my private time out of work and I'm always excited to go. Kayaba Coffee was established in 1938, and actually closed in 2006. But due to public demand, the cafe reopened just two years later in 2008. It's a popular coffee shop loved by people of all generations.

Time to head on in.

The first floor houses the counter and table seats, while the seating on the second floor is traditional zashiki style on tatami flooring. Although it's a cafe, you I feel so relaxed in there that it's like I'm visiting my grandma's house. The sun shines through the big windows, making you all warm and want to take a nap.

I ordered their super popular egg sandwich! The menu was changed in May this year, and a new and improved version of their egg sandwich was put on there. It's made using sourdough bread from VANER, a local bakery in Uenosakuragi not far from the cafe.


Breakfast Menu – Egg Sandwich | ¥1,000

The chewy, sour bread is the perfect combination with the fluffy eggs.

Lemon Squash | ¥600

The lemon squash has a cinnamon aftertaste. Everything on the menu is made with love and perfection; before I realised it, I was hooked on going there.

Strawberry Shaved Ice | ¥800

This was my first shaved ice of the year! I went with the classic strawberry flavour. The syrup is super juicy and nearly collapsed the fluffy shaved ice the moment I put it on. It has a syrupy texture and the strawberry juice has a sweet and sour kick that's just simply delightful♡

And you can make it even sweeter by pouring over your desired amount of condensed milk. It was really tasty.


Kayaba Coffee is the same as it was back in the day, and continues to be loved dearly. I think even people who visit it for the first time will feel a sense of nostalgia. If you have a place you can go to relax on bad days or when you're feeling down, it's sure to give you the strength to work hard again. This cafe is a wonderful place that's close to people's hearts.

I want to visit there again already.

Writer/Model: Ema Tanioku
Photographer: Haruka Yamamoto
Design: Yuko Takayama (ASOBISYSTEM)

Translator: Joshua Kitosi-Isanga

Information

Kabaya Coffee
Address: 6-1-29 Yanaka, Taito-ku, Tokyo

Opening Hours: [Tue-Fri] 8:00-18:00 (Last Orders 17:30) / [Weekends] 8:00-19:00 (Last Orders 18:30)

Closed: Mondays

My Recommended Outfits: How to Style Colourful Clothes Fitting For Summertime

ASOBINEXT is a project launched by event management and talent agency ASOBISYSTEM, which is known for managing artists like Kyary Pamyu Pamyu. The project aims to create next generation icons who will promote their unique personalities and outlooks to the world using social media and in turn bring about new forms of culture.

As part of ASOBINEXT, MOSHI MOSHI NIPPON will be publishing content from each talent that is tied to ASOBINEXT in the form of their favourite and recommended things. Today, Fairy Kano is showcasing a colourful wardrobe of outfits for summer. Fairy Kano is a member of ASOBINEXT who posts her lifestyle on her social media pages.

---

Hello World!

I love colourful perspectives and interpretations—they just explode with personality! I'm Fairy Kano—no matter the colour, I can make it work, and I'm a pro at finding good quality items at a cheap price.

Don't you ever get it where you're stuck on what colours you want to wear in summer, or what patterns to coordinate in your outfit? For those of you who answered yes, I've put together a list of styles using different colours—my forte—and divided each outfit by colour.

Yellow Edition

I combined a cream-coloured top with white jeans♡ Simple but it flaunts self-assertiveness!


The denim-on-denim creates a balance that's really cute. Adding yellow into the mix creates a happy, energetic vibe.


This top has a flower pattern design which I combined with a yellow checked skirt. Don't forget to dress to impress, even if its for yourself at home.

Green Edition

This look is so cute it makes me want to use run around with vim and vigour♡ The floral top is see-through, and the green overalls have a Mickey Mouse print on the front.


Dayum, were short pants always this comfortable? This hand-knitted beret goes well with everything!


The pants are green which is a hard colour to pull off. I added a baseball loose-fitting shirt on top of them with Betty Boop on it. This outfit has a hip-hop vibe to it, which looks stylish, don'tcha think?

Pink Edition

To add a sweet colour on top of the white T-shirt I went with a pink camisole. To complete the look, I donned short pants so the look doesn't become overly-cute.


I bought this pink T-shirt from Dole in Hawaii. Try combining 80's shorts pants like this with something similar yourself.


The floral shirt is actually a one piece. I made use to make my bottoms and headband the same colour to balance the look. Having that mix of rough and feminine is good!

What does fashion mean to Fairy Kano?

There are a lot of clothes out there, and there are a lot of outfit combinations out there. But there's no 'right' way to do fashion. Don't just follow what's popular; put together something that makes you feel good, with your favourite colours, and create your own unique look. I believe that as long as you're happy, that's all that matters. That's something I always think about whenever I'm enjoying fashion. So let's all go with choosing what makes us happy!

Fairy Kano

Trainee idol at ASOBINEXT. Won the Popular Award at the National K-Pop Cover Contest hosted by the Korean Cultural Center. She loves to sing and is known for always singing 'Part Of Your World' from The Little Mermaid. She is particular when it comes to editing on Instagram where she posts her own unique content. Her dream for the future is to become a world famous artist known for their high performance level once she has come to the end of the road as an idol. She also wants to challenge herself to singing and performing in Broadway and Hollywood someday.

My Band Recommendation | SEKAI NO OWARI: Captivating the Crowd in a Dreamlike World

ASOBINEXT is a project launched by event management and talent agency ASOBISYSTEM, which is known for managing artists like Kyary Pamyu Pamyu. The project aims to create next generation icons who will promote their unique personalities and outlooks to the world using social media and in turn bring about new forms of culture.

As part of ASOBINEXT, MOSHI MOSHI NIPPON will be publishing content from each talent that is tied to ASOBINEXT in the form of their favourite and recommended things. Today, we're taking a look at a Japanese band recommended by ASOBINEXT's Kanon Aihara, a dancer and vocalist.

---

My name is Kanon Aihara, and I'd like to share my perspective on why SEKAI NO OWARI is such a great band—one that was born from a desire to deliver entertainment to people through music.

Incredible live performances

SEKAI NO OWARI's stage sets are otherworldly. They pull the crowd into a dreamlike place away from reality. I remember how moved I was being in that bright and shining place even for a moment with the towering tree, the owl, the dancing fireworks, the trains dashing past on the ceiling. How much time and effort it must have taken to create a set like that.

Band vocalist Fukase once said on a TV show that if they can't do the kinds of live performances they love, then they may as well disband. I really feel how great SEKAI NO OWARI when I see them wanting to continue making everyone smile and feel something deeply, and not compromising when it comes to doing the things they want to do.


The music

It's truly a difficult task to understand each and every lyric; and I find it difficult to cover their music. Despite this, even if I don't understand something in a song, I find that each and every track really gets through to me.

Their music speaks to and is loved by men and women of all ages, whether it be their song RPG Ya which was used as a theme song for the Crayon Shin-chan anime series, the main theme song RAIN for the film Mary and the Witch's Flower, Sazanka which was used as the theme song for the NHK broadcast of the Winter Olympics Paralympics, and so on.

SEKAI NO OWARI – "RPG" Music Video

SEKAI NO OWARI – "RAIN" Music Video

The band members

SEKAI NO OWARI is formed of four members. There was actually a time when all of them shared a house together. On a TV show the band appeared on, all of the members excluding the vocalist Fukase said, "We want to create live performances that Fukase enjoys." Hearing those words really made me feel the love and connect the band has for each other.

For me, SEKAI NO OWARI is a place that lets me sees dreams. It also makes me feel strongly that I want to do the kinds of things they do too!

I believe that a lot of things are born from live performances when the artist and fans become one. Like SEKAI NO OWARI, I'm aiming to create live performances that are like going to a theme park too. The band are fun, cute, and cool, and are everything I aspire to be.

The one thing I always want to keep doing through music is performing live. That feeling of being one with the crowd. Seeing all of their smiles fills me with a happiness I've never felt before. Music is expression and is free to mean whatever you want. That's why the thing I want to do is to put my all into it for so that people enjoy themselves for all of time. I want to continuously think of and put out new, entertaining things in the future.

Kanon Aihara
Dancer and vocalist. Made her debut as a child actress. Currently active as a tarento (talent) with a focus on music. Since starting her music career, she has toured around all of Japan and up to now has held performed 4 solo concerts and released 4 singles. She is very particular when it comes to her live performances, and more than anything wants people to have fun and to put on theme park-like shows. Her hobbies are watching comedy programmes. She's also a skilled snowboarder and surfer.

Chawanmushi Recipe: Savoury Dessert Made With Carrots, Cream Cheese & Mirin

Together with soy sauce and miso, mirin is a fundamental condiment in the Japanese kitchen and for many recipes for Japanese food. It's a sweet rice wine that has lower alcohol content and higher sugar content when compared to sake, adding a sweet flavour to dishes.

Today, we're taking a look at a recipe that uses "Mikawa Mirin," a brand of mirin made from high quality rice, to make carrot and cream cheese chawanmushi. Chawanmushi is a savoury egg custard dessert eaten in Japan.

Carrot & Cream Cheese Chawanmushi

Chawanmushi is made using mirin and has a smooth texture to it as well as a subtly sweet flavour. It's the perfect accompaniment to a hot summer's day.

Ingredients (Serves 1)


●Chawanmushi
60g carrots
240ml dashi
20ml soy sauce
120ml Mikawa Mirin
8g sugar
18g cream cheese
1 egg

●Okra-an
Okra
30ml dashi
0.5g salt
3ml Mikawa Mirin

Method

We will start by making the chawanmushi.

1. Slice the carrots and boil them until they become soft.

2. Add the soy sauce, sugar, and lots of mirin and cook through the dashi.

3. Cook for approximately 20 minutes on a medium heat, then cool with ice. Add the cooled carrots, cream cheese, and 20ml of the dashi into a blender and bend.

4. Add the egg to the mix and steam the mix for 12 minutes on a medium heat.

While the chawanmushi is cooling, we'll make the okra-an.

5. Mix together the okra-an dashi, mirin, and salt together. Add watered potato starch and thinly sliced okra. Leave to cool in the refrigerator.

6. Add the okra-an to the cooled chawanmushi and tuck into your cute two-layered dessert.

Carrot & Cream Cheese Chawanmushi

The dessert is an enjoyable mix of the sticky texture from the okra-an and smooth chawanmushi. It's great to have not only at lunch or dinner, but at home parties with friends too.

–How's the taste?


Misa Kimura: "It works really well with the mirin. The chawanmushi is like a sweet treat. It's super easy to make too, so I think I'll be making it at home!"

Mirin is indispensable to any Japanese cupboard and can be used in many ways, whether it be a classic Japanese dish or a dessert like this one.

Mikawa Mirin 700ml: ¥1,122 (Tax Included)

This authentic brand of mirin is made using a traditional method of Japanese brewing which blends in the delicious taste of rice. It's so delicious that you just want to drink the whole bottle. A high quality mirin, it has a distinct sweetness, colour, and texture. It has a rich flavour, and the taste of the rice elevates the flavours of its ingredients.

Mikawa Mirin Official Website: http://www.mikawamirin.jp/
Official Online Store: http://mikawamirin.jp/product/product_step1.php?m=n
Official Facebook: https://www.facebook.com/mikawamirin

Recipe


This recipe was conceived by ITEMAE, a famous restaurant serving Japanese cuisine that is listed in the Michelin Guide.

Model: Misa Kimura
Photographer: Haruka Yamamoto

Information

ITEMAE
Address: 10-14 Kamiyamachō, Shibuya, Tokyo
Opening Hours: Lunch 11:30-15:00 (Weekdays Only) / Dinner 18:00-23:30
Closed: Sundays / New Year's Holiday
TEL: 050-5595-4795

Tokyo Stroll: The Café That You Want to Visit to See Someone #13 – 'Sepia' in Shibamata

In this edition of The Café That You Want to Visit to See Someone, I visited Sepia in Shibamata, a Showa-retro style cafe which I've always wanted to visit.

The cafe is just a 2-minute stroll from Shibamata Station which appears in the Japanese film Otoko wa Tsurai yo. The walk along the road that leads to Sepia, which is nearby the Buddhist temple Shibamata Taishakuten, is a pleasant one. Tokyo is a city consistently perceived as one that is cutting-edge in every aspect, but what I felt from each and every building surrounding Shibamata Station was a kind of warmth that you feel when something has history to it.

It's been seven years since I came to Tokyo. Visiting Shibamata made me me realised how many places there are which I still don't know about. It invigorated me. As my mind wandered with these pondering thoughts, I finally spotted the sign outside the cafe, and it sure is a cute one!

The moment I stepped inside, I stood, my mouth agape, and looked at my surroundings. It's the first time I've entered such a bright, shining cafe. It was littered with characters I've never seen before, manga, magazines, and more.

When you hear the word kira kira ("glitter," "sparkle"), the first thing that comes to mind for a lot of people is probably Harajuku and the Harajuku style, but Sepia's version of kira kira is a nostalgic one betwixt 1965 and 1975 during the Showa Period. The cafe is incredibly delicate in every spot and corner, like I'm looking inside some grand treasure chest.

The owner of Sepia is Kiyoko Hasezawa. The cafe gets its name from the manga Milky Sepia Monogatari by Ako Mutsu. Ms. Hasezawa said that she wanted to bring to life the world of the manga she loved. The cafe is full of her dreams and is enjoyed by everyone, both children and adults alike.

The cafe menu is even inspired by the food that appears in the Milky Sepia Monogatari manga. The hard pudding I had, which combined caramel sauce and cream, was an absolute delight.

Homemade Showa Pudding & Cream Soda Set: ¥1,200

If we're talking cafes, then you can't go wrong with cream soda. The cream soda served at Sepia comes in seven different flavours and colours: melon, Blue Hawaii, strawberry, lemon, peach, grape, and orange. I was spoilt for choice on which to go for, but in the end I went with the pink-coloured strawberry. It had a sweet flavour and was really delicious.

Strawberry Cream Soda: ¥750

I devoured the hotcakes too. The pastry was so fluffy and tasty – I could have eaten a hundred of them. The second one I ate with honey.

Hotcakes: ¥600


At the back of the cafe, they also have the "Candy Candy Museum." There's a personal collection of items from Candy H Milky, a female fashion enthusiastic who used to be a customer at Sepia. There's a photo spot for snapping a photo in the cafe too.

It's a great time getting to go and look at the displays after eating. I recommend going to see the collection yourself with your own eyes. Entry to the museum is ¥300.

There's a tearoom up on the second floor which has a nostalgic vibe to it. I felt warm and relaxed, like I'd been transported to my grandma's house.

Humans can't travel back in time, but if we look after mementos properly, we can go back there in our minds and memories. Sepia, a place that continues to be cherished and loved, is everybody's treasure trove.

My oh my, I really want to go back there again.

Writer/Model:Ema Tanioku
Photographer:Haruka Yamamoto
Design:Yuko Takayama(ASOBISYSTEM)

Information

Sepia
Address: 7-4-11 Shibamata, Katsushika-ku, Tokyo
Days Open: Fridays, Saturdays, Mondays
Business Hours: 12:00-17:00 (Last Orders 16:30)
For the latest information, visit Sepia's official Twitter page @sepia_mama

My Film Recommendation | 5 Nostalgic Japanese Movies

ASOBINEXT is a new project launched by event management and talent agency ASOBISYSTEM, which is known for managing artists like Kyary Pamyu Pamyu. The project aims to create next generation icons who will promote their unique personalities and outlooks to the world using social media and in turn bring about new forms of culture.

As part of ASOBINEXT, MOSHI MOSHI NIPPON will be publishing content from each talent that is tied to ASOBINEXT in the form of their favourite and recommended things. Today, we take a look at 5 recommended nostalgic Japanese films from ASOBINEXT's Mirai who makes sure to watch at least one film a week.

Our Little Sister

©2015 吉田秋生・小学館/フジテレビジョン 小学館 東宝 ギャガ

・Film Summary
The film follows three sisters: Sachi, Yoshino, and Chika who all live in the house of their grandparents in Kamakura where they all grew up together. One day, they receive news of the death of their father. At his funeral, they meet their 14-year-old half-sister Suzu for the first time, whose mother is already dead. She had been living with their father and her stepmom after he remarried. When the eldest daughter Sachi looks at Suzu as the sisters are saying goodbye to her, she invites Suzu to go and live with them in Asakusa. Suzu agrees to go, and thus begins the sisters' journey together to deepen their relationship with Suzu. Its a very 'Japanese' film in many ways, and has a nostalgic Asakusa feel to it from the scenery and how people interact with one another.

・Why I Chose This Film
The story really gripped my heart. It's heartwarming, sad, and has a kind of nostalgia I can't quite put my finger on which makes me want to go back home. I love Asakusa, the setting of the movie, and go there every year to have fun with my family. We're also four siblings, brothers and sisters, so this film felt more relatable to me as I watched it. If you're someone who feels like they want to return to their hometown, or see someone you treasure, or want to feel something Japanese, then I recommend giving this film a go!

My Neighbor Totoro


・Film Summary
In the early summer, Satsuki and her younger sister Mei move into the countryside with their father to be closer to their mother who is hospitalised. They meet a mysterious creature who Mei gives the name "Totoro," a being which cannot be seen by adults. Satsuki and Mei get whisked into a fantastical world as we see them grow.

・Why I Chose This Film
I've loved it since I was a kid. It's one of Ghibli's films I've always watched. The film is set to be set in 1952 during the Showa Period. I was born in the Heisei Period so I wasn't even born yet when the film was released. Even so, this is a film that continues to receive love, so much so that it wouldn't be an exaggeration to say that it's known to all in Japan, and all have seen it. I believe there are still lots of kids who are watching Totoro even now. This film is an emotion that continues to live in our hearts as a memory, one that's like a dream we had when we were young. I want the people of the world to watch this regardless of their age or gender!

Always: Sunset on Third Street

・Film Summary
Mutsuko Hoshino arrives in Tokyo from Aomori Prefecture to begin her employment at the auto repair shop Suzuki Auto. Captivated by the prospect of living and working in the sparkling city of Tokyo, Mutsuku is disappointed to find that Suzuki Auto is actually a rundown shop in Tokyo's lower districts. Despite this, she goes into her job with will-power and positivity, and finds herself becoming a member of the Suzuki family. There is also the struggling writer Ryunosuke Chagawa, who accepts the custody of Junnosuke from Hiromi. Junnosuke is the orphaned offspring of the previous tenant of the building where Hiromi opens a bar. All of the cast members convey love, courage, and warmth in this story about being human.

・Why I Chose This Film
The moment I saw this film, it felt like I had been transported back in time to 1926, even though I was born in the Heisei Period and not the Showa Period. Despite that, it still fills me with a sense of nostalgia, and it makes me well up with a feeling of courage. The film is set in a time where smartphones, PCs, and TVs aren't a thing yet, so it really made me realise the importance of our connection to others. I want to recommend this film to anyone who wants to know about old time Japan, or is looking for a film with heart!

Kimi ni Todoke

©2010映画「君に届け」製作委員会 ©椎名軽穂 / 集英社

・Film Summary
Sawako is avoided by her classmates in elementary school because of her appearance which leads them to name-call her "Sadako," the main character from the film The Ring. They also call her a zashiki-warashi, a child spirit. But her father teachers her that a zashiki-warashi is a spirit that actually makes people happy. This makes her happy, since her motto is to "do one good thing a day." When she becomes a high school stduent, she meets a certain boy, which marks the start of this cute and pure love story.

・Why I Chose This Film
This is my favourite of Japan's love stories. It makes you feel that pure, butterfly stomach kind of youthful love. The music and the backgrounds in the film serve to add another layer to their relationship too. The film makes you want to cheer the two of them on from the shadows as they come to face complicated emotions they have never felt before. Everyone should check this out, regardless of age or gender, if they're wanting a heart-throb story or feel like returning to their youthful days!

Korede iinoda! Eiga Akatsuka Fujio

・Film Summary
This film covers the life of manga artist Fujio Akatsuka—known for such popular series as Tensai Bakabon—and his 35 year relationship with his editor Toshiki Takei. You get to learn about the unique life of the manga artist, who has been called a genius.

・Why I Chose This Film
This comedy film is set in the 1970s and shows how the popular weekly manga magazine Weekly Shonen Sunday came about, a magazine which it wouldn't be an exaggeration to call the start of Japanese manga. Of course, if you love Japanese manga, you should watch this, but I want all of the people of the world who are interested in the history of Japanese anime to see it!

Mirai

A 19-year-old affiliated with ASOBINEXT and known for her trademark black bob hair. Her hobby is watching movies—she watches one a week. Her goal for the future is to become an idol that stands out from the crowd and can work not just in Japan but around the world. She wants to work in many areas and endeavours to become a person that people look up to.