Hi everyone, Shiota here from the MOSHI MOSHI BOX Harajuku Tourist Information Center.
"Yatsuhashi" is a well-recognised traditional Japanese confectionery in Kyoto. It's delicious whether eaten raw or baked and is a popular souvenir item from there.
Today I'd like to show you a newly released product from Bijuu, a company known for its yatsuhashi, called "Kyo-Machiya Cake – Kokuto Kinako"!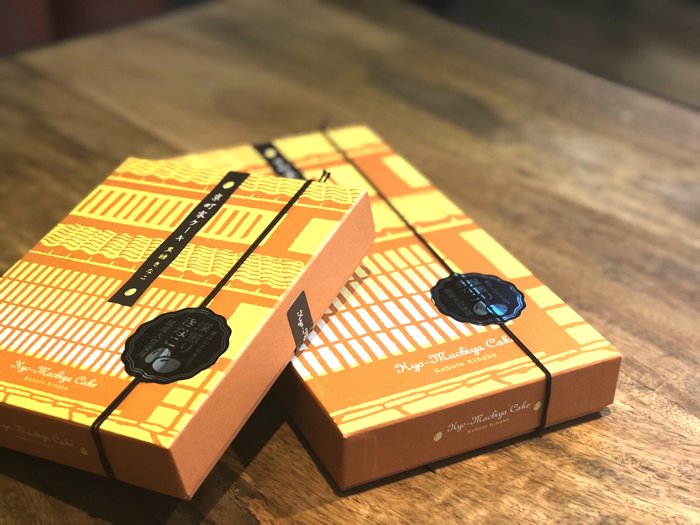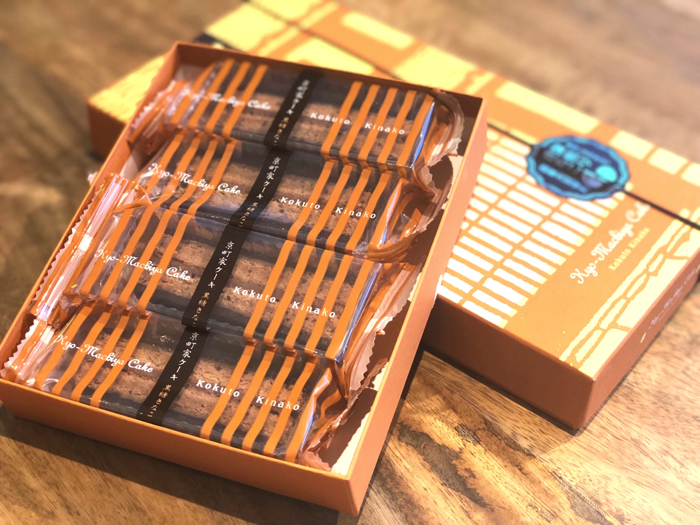 Kyo-Machiya Cake is a new kind of sweet. It is made with yatsuhashi that has been kneaded with brown sugar and sponge cake made with soy flour. The cake is filled with soy flour ganache mixed with brown sugar red bean paste.
It comes in packs of four (¥760) and six (¥1,080) so they are perfect as a souvenir or gift to somebody.
*both prices do not include tax
They're small making them nice and easy to eat. They also look like Western style cakes and come in stylish packaging.
When you open the package you are instantly hit with the sweet-smelling aroma of soy flour. And because the soy flour is dark roasted with domestic soya beans the smell is much more fragrant.
Let's have a taste.
Mmm! Raw yatsuhashi is so chewy!
There's lots of different flavours of yatsuhashi you can get your hands on nowadays like matcha and chocolate. But this is my first time eating brown sugar flavour. The fluffy texture of the sponge together with the chewy yatsuhashi is irresistible. I've never tasted anything like it.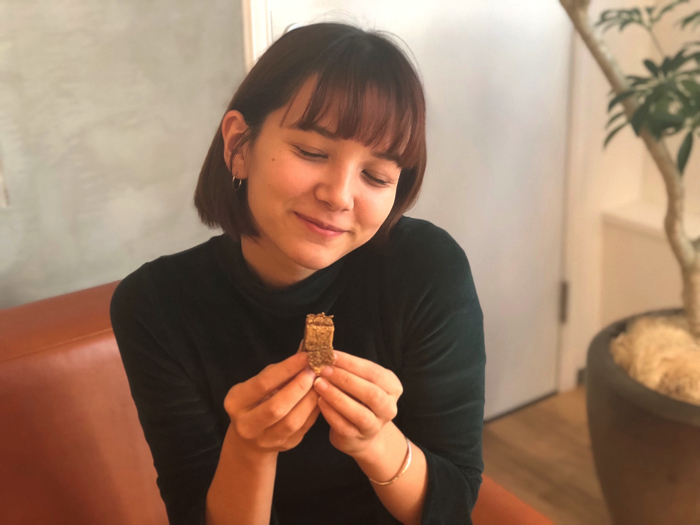 Ellie: "So sweet! The aroma of the soy flour is to die for, it's mouth-watering. The soy flour ganache between the sponge is sweet and very tasty. Plus the outside layer is yatshashi so your hands don't get messy."
People who aren't too good with cinnamon or who can't eat yatsuhashi might be able to get through one of these. You can enjoy eating it cold or try warming it up a little too!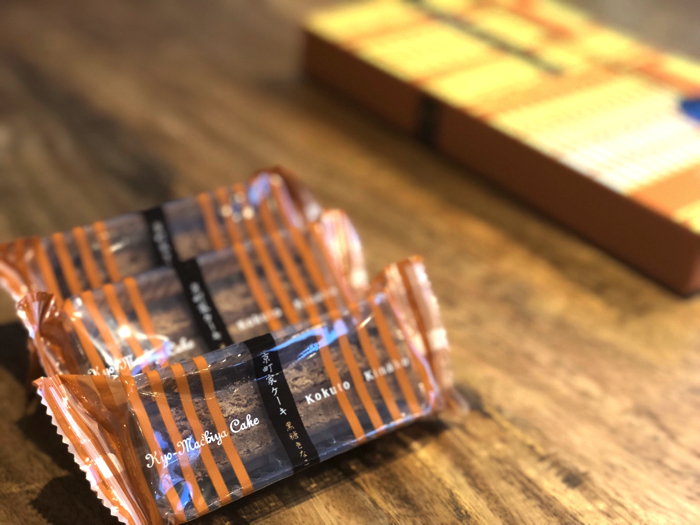 If you find yourself in Kyoto and in need of a souvenir, then how about settling on a Kyo-Machiya Cake?