Kaori's easy recipe – Learn how to make "Winnie the Pooh Chinese Red Bean Steamed Buns."
With just a small bit of ingenuity, turn everyday food into something cute using Kaori's recipe series! With a few simple ideas, an ordinary recipe magically transforms into a cute dish.
 This time, I will introduce to you, "Winny the Pooh's anman" (rice cake with bean jam stuffed inside).
1: Ingredients (5 to 6 pieces)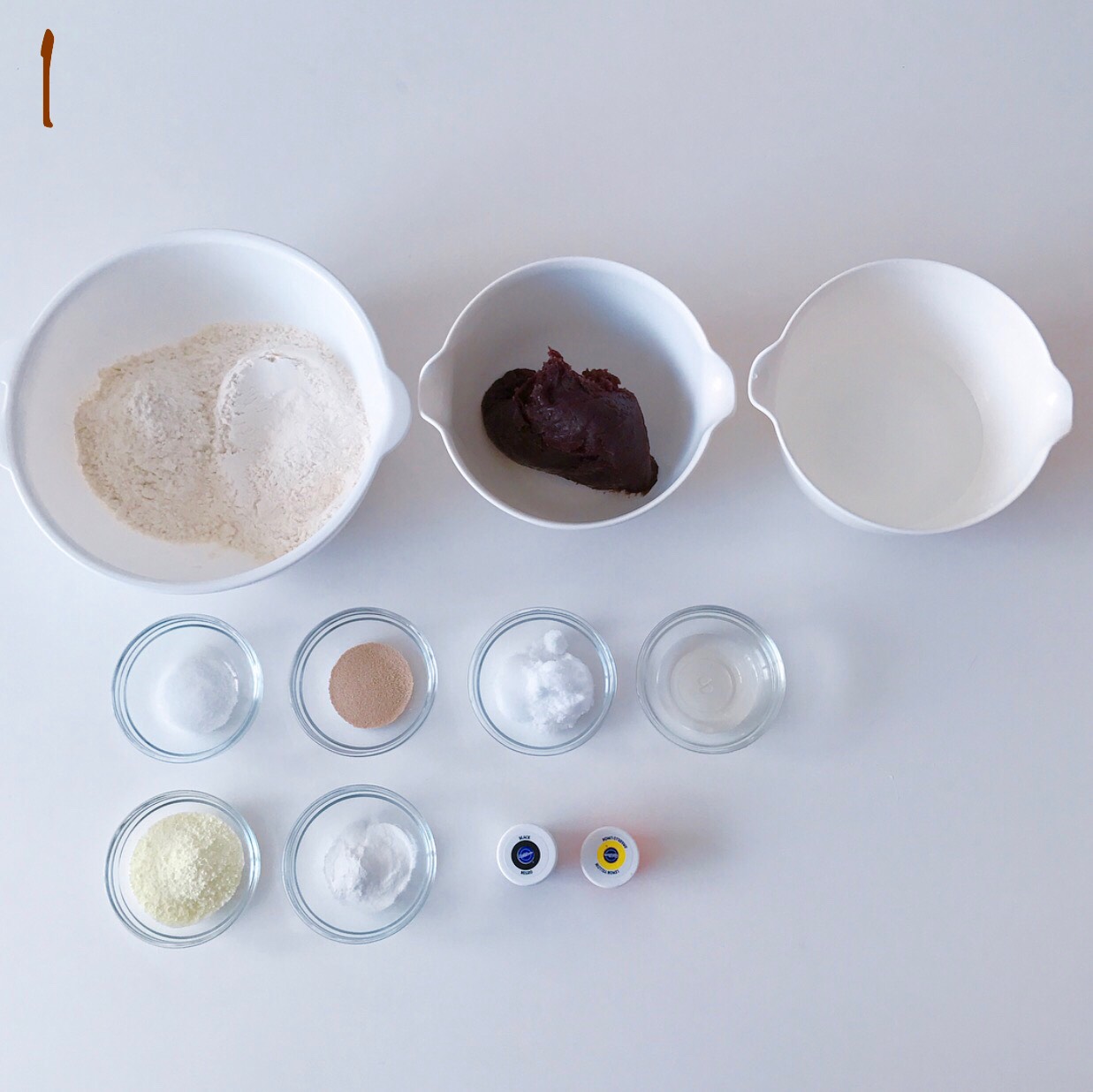 ➀
Cake flour / 75g
Bread flour / 75g
Sugar / 1 tablespoon
Salt / one pinch
Dry east / 1 teaspoon
Skim milk / 1 tablespoon
Baking powder / 1 teaspoon
Salad oil / 1 tablespoon
Warm water / 85cc
➁
Colored powder / little bit
Bean jam / 250g~300g
2: Put the yellow powder into the warm water and mix it.
Add a little at a time checking the color.
3: Roll the bean jam into small balls, 50g each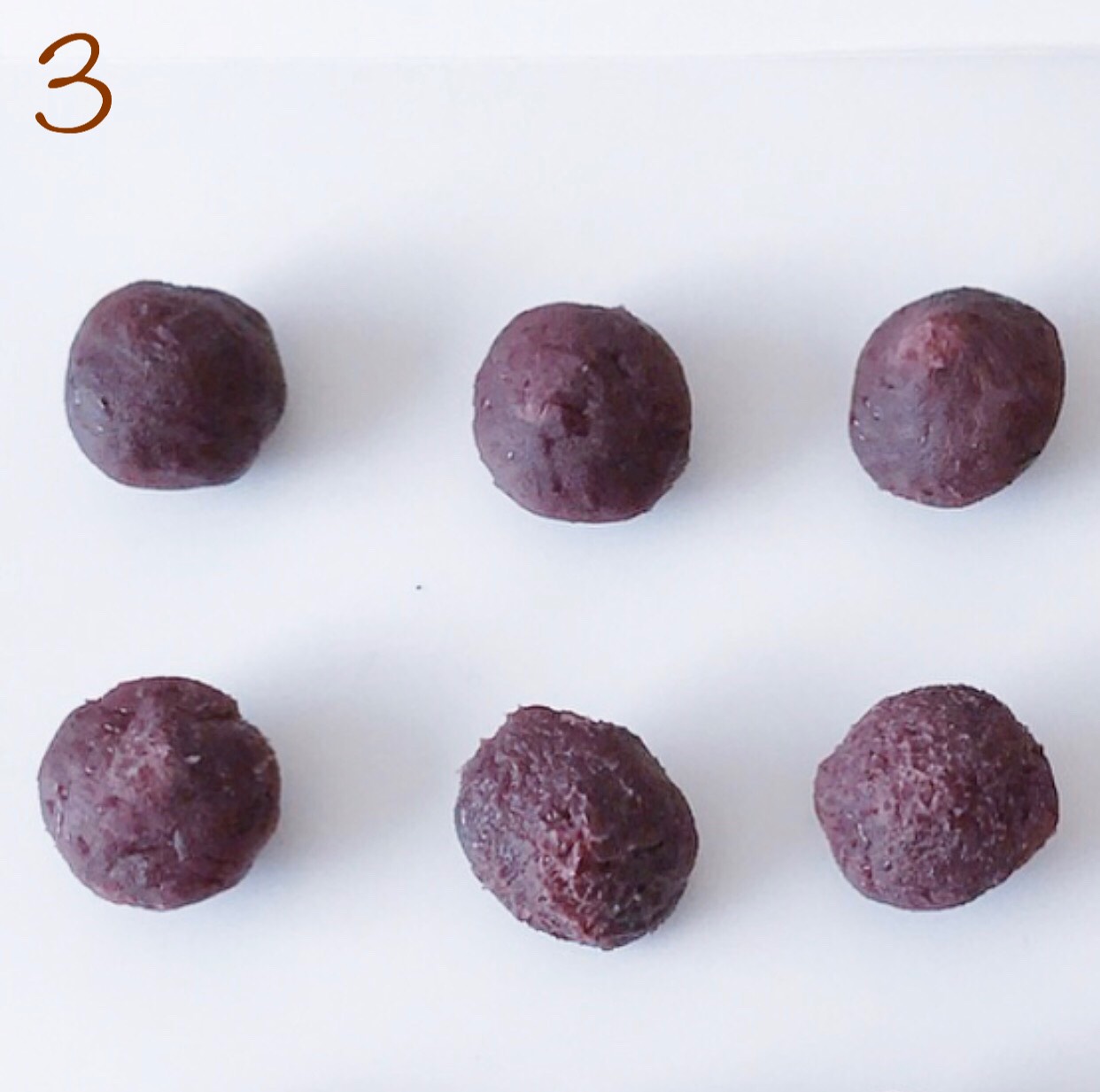 4: Add the ingredients noted in ① and knead them together in a mixing machine.
If you want to knead the dough with your hands, knead it until it looks like the photo noted below.
5: Divide the dough into 5/6 sections without performing primary fermentation. Two sections will be used to make the ears.
Flatten the dough which will become the face and put the bean jam in the center.  Make the center of the dough thick so that the bean jam can be wrapped easily.
Wrap the bean jam into the dough.
Be careful that the bean jam does not stick to the edge of the dough.
Roll the dough into balls. (In the photo the closed part is shown at top)
6: Place the dough on a cooking sheet and attatch the ears.
Let the dough rise for 20 to 30 minutes and then using a steamer steam it for 15 minutes.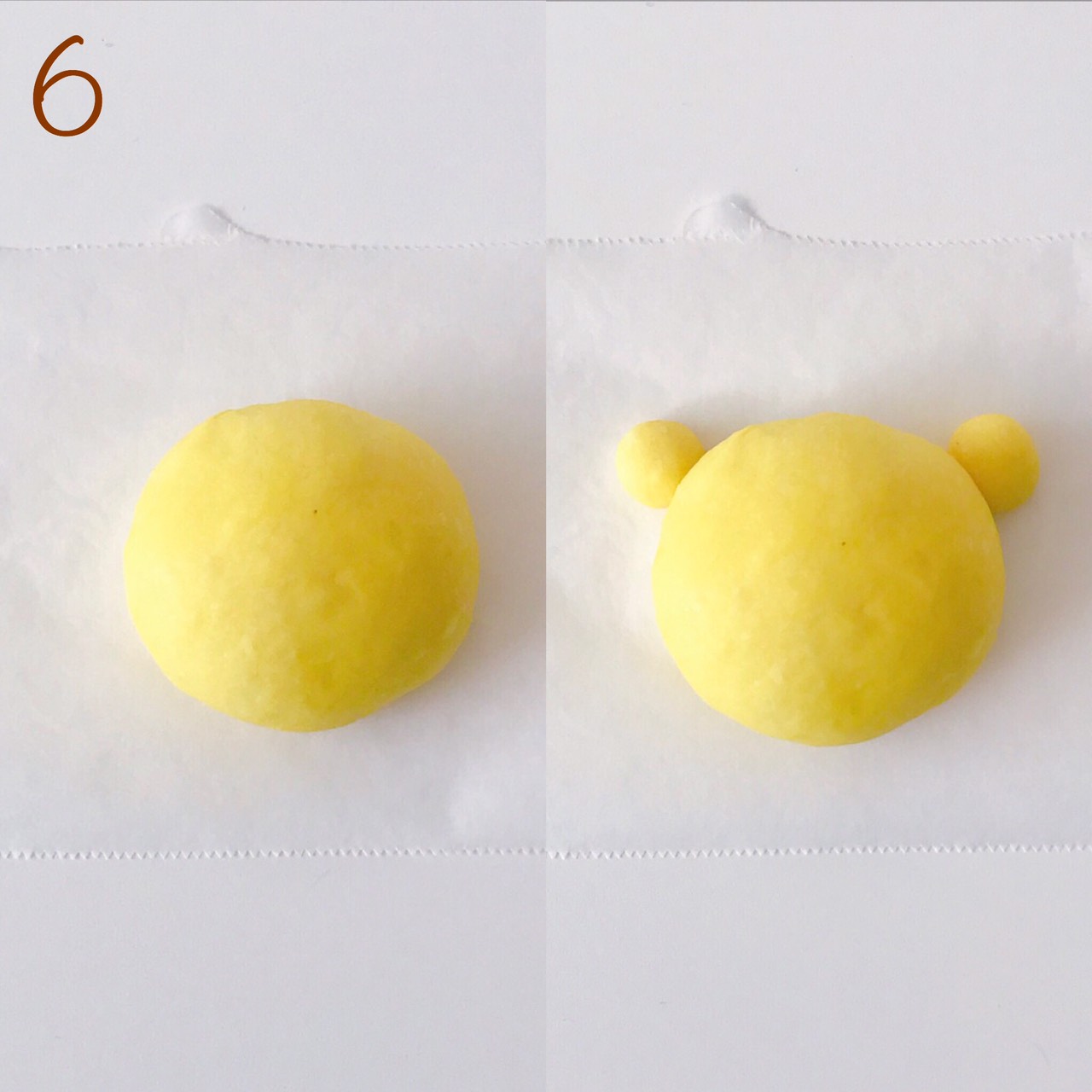 7: Now let's draw the face.
This time, I used chocolate, but it is ok to use colored powder or black cocoa.
Draw the nose and then draw the eyes and the eyebrows.
Draw the nose and eyes using the round side of a toothpick and draw the eyebrows using the sharp side of the toothpick. Be careful not to make a hole in the dough.
Lastly, add some red powder to some water and using a cotton swab draw the cheeks♡
It is surely a suitable menu for this cold autumn/winter season!
Kaori also invites you into her world of character-themed rice dishes in her recipe series! Please check out her Instagram where she has uploaded many pictures of her character dishes!
■profile
Kaori Kubota (@kaopan27)
I live in Hokkaido and I love to make character-shaped meals, desserts and breads.
I enjoy making character foods because I want to see my family smiling,
The character foods and character bento boxes are introduced in my Instaglam page→@kaopan27