"Anniversary Garden" in Shiroganedai has released a second version of their most popular food item – Gluten-Free Pancakes
The organic-life restaurant located in Shiroganedai – "Anniversary Garden" started to sell the second version of their most popular food item called Gluten-Free Pancakes.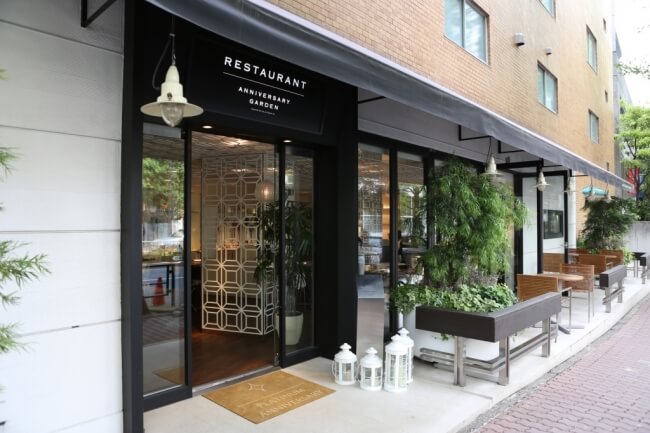 "Anniversary Garden" offers natural vegetables/fruits, dishes using super foods, gluten-free pancakes, cold-press juices, organic coffee, beers and wines.
The new gluten-free, very soft pancake which uses natural ingredients "Hanato Kajitsu no Gluten-Free Pancake Kokumaimitsu Syrup" does not use wheat and is made of rice flour, corn flour and sorghum. There are 2 kinds of syrups, one made of soy milk, and another made of Kokumaimitsu and vegan vanilla ice cream is used as a topping.
The combination of the chewy pancake, sweetness of the ice cream and caramel of tangerine caramel is superb. It is also recommended to eat it with organic decaf coffee or herb tea.
Let's enjoy a wonderful teatime with these healthy pancakes.
■Information
Anniversary Garden
Address: 5-3-8, Shiroganedai, Minatoku, Tokyo
Business hours:
Lunch: 11:30 to 15:00 (L.O.) tea time 15:00 to 17:00
Dinner: 18:00 to 22:00 (L.O. 20:30)
Fixed holiday: Tuesday
TEL:03-6721-9406(11:00 to 20:30)
 "Hana to Kajitsu no Gluten Pancake Kokumaimitsu Syrup"
Available date: 2017,12,11 (Mon.) to 12,27 (Wed.)
Time: 15:00 to 17:30 (Monday to Sunday except Tuesday)
Price: 1,100 yen (tax and service fee are not included)
URL:http://www.anniversarygarden.com/