The popular character "Rilakkuma's" collaborative series will be added to the character line of the original kokeshi products produced by Usaburo.
Reservations for this kokeshi series including "Rilakkuma," "Korilakkuma" and "Kiiroi Tori" were started on the online store "Hikidashi Store" (https://hkds.tokyo/) "Hikidashi Store" from the 18th of December (Mon.)
The "Usaburo Kokeshi" workshop located in Shinto Village on the east side of Gunma Prefecture's Haruna Mountain and has been running business since 1950. In addition to the traditional method of making kokeshi using a lathe they have adopted a new way of coloring using Japanese brushes combined with pyrography. Usaburo is gathering a high reputation among persons in foreign countries and they are shipping their works to 18 different countries centering around European countries.
This time, they created a hand-sized cute, wooden "kokeshis" of "Rilakkuma," "korilakkuma" and "Kiiroi Tori."
Each Rilakkuma kokeshi handmade by artisans' hands is carved out of natural wood and colored precisely and therefore has warm feel to them.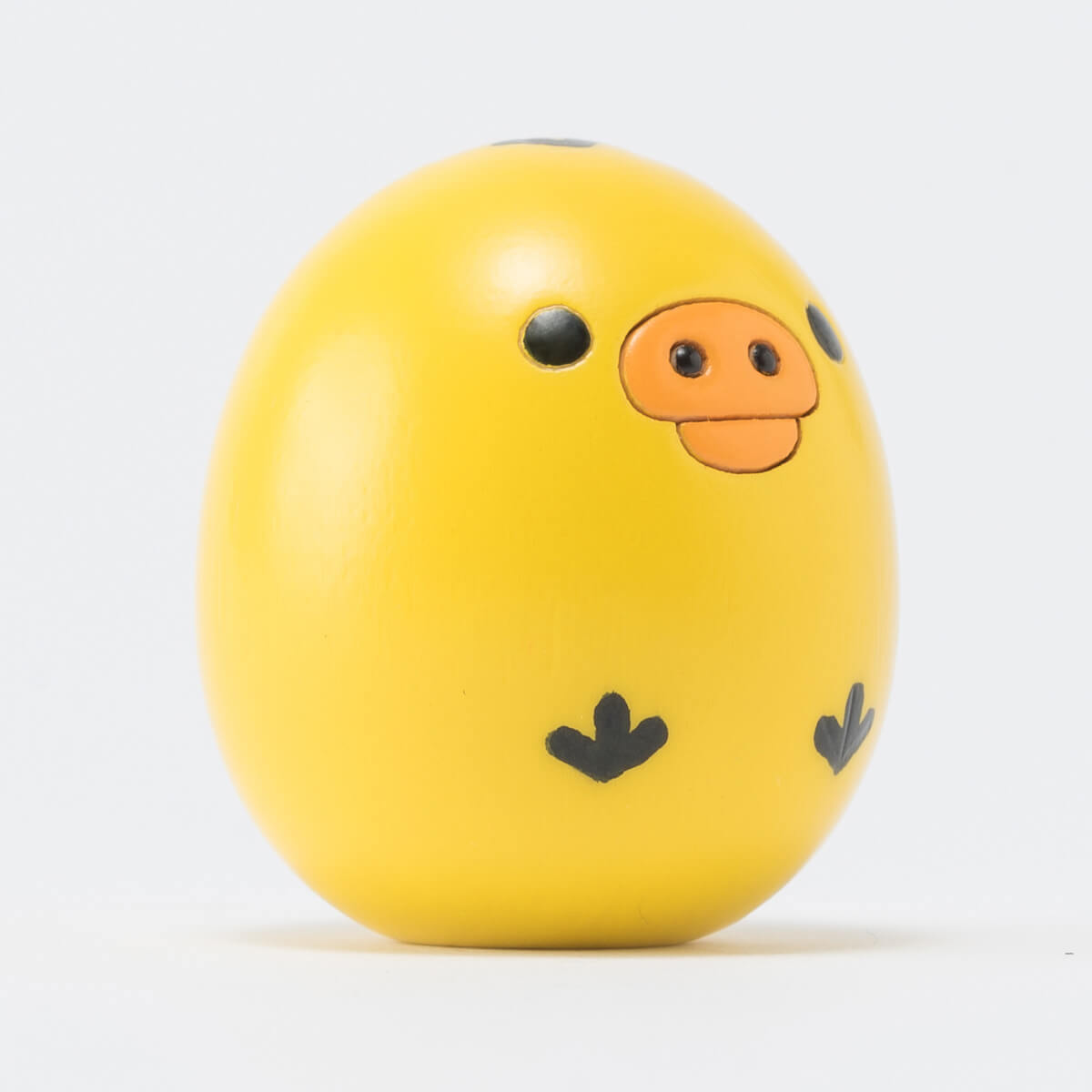 Let's obtain the traditional crafts of Japan which are recommended to be used as interior sundries.
■Information
Rilakkuma Kokeshi by Usaburo Kokeshi
Variety: Rilakkuma, Korilakkuma, Kiiroi Tori
Place of production: Shinto Village, Kitagunmagun, Gunma Prefecture
Price: 4,000 yen (each) + tax (Rilakkuma, Korilakkuma) 1,400 yen + tax (Kiiroi Tori)
Release date: the products will be shipped subsequently from late December 2017.
Detailed information: https://hkds.tokyo/category/RILAKKUMAKOKESHI/