The agricultural corporation "D-matcha" which produces tea in "Wazuka-cho, Kyoto from December started selling "Nohko Matcha Tiramisu" using the rare variety, "Okumidori" (deep green) which comprises only 3% of the tea production in Japan.
Okumidori has a mild sweet flavor which is similar to milk and the color is as the name suggests a deep green but yet a fresh-looking color at the same time.
Matcha Tiramisu using "Okumidori" (100%) has the sweet/thick flavor of matcha and mascarpone cream. You can enjoy the rich flavor of matcha produced on a tea-specialized farm. Okumidori comprises only 3% of all green tea production in Japan. The taste of this variety is gathering attention every year but it is still a rare variety.
Christmas limited design – Matcha Tiramisu Parfait 850 yen (tax included)
 "d:matcha Kyoto CAFE&KITCHEN" is a café run by D-matcha in Wazuka-cho and they are selling the Christmas-limited design "Matcha Tiramisu Parfait" until the 25th of December. The decoration of a Christmas tree made of powdered sugar is put on top of the thick matcha tiramisu, so the look of the parfait is gorgeous. D-matcha is also running a limited-time-offer store in the event "Jingle Week" held at "Zest Miike" until the 25th of December and they are selling a cup parfait which can be taken out.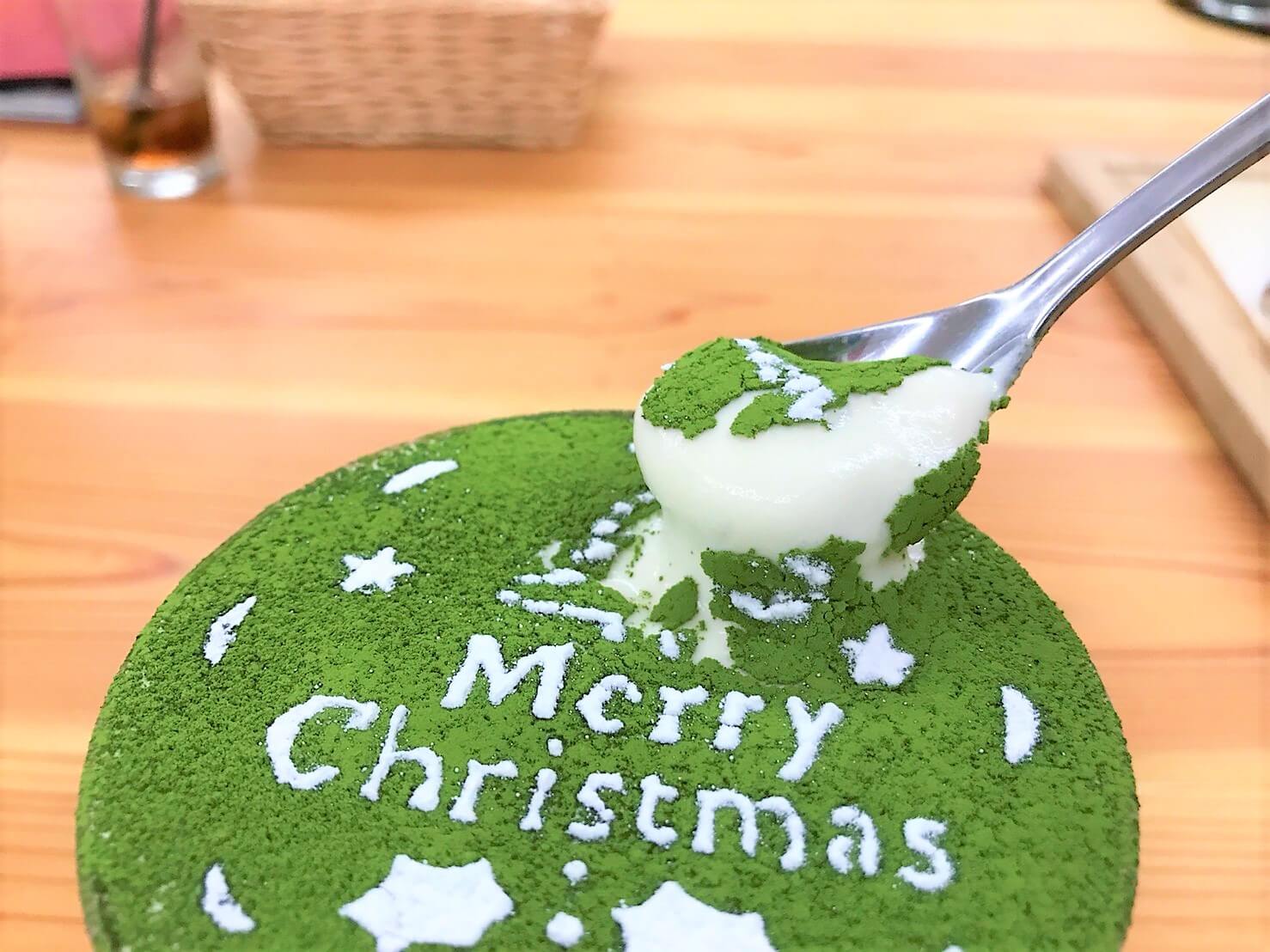 There are many comments about this sweets item such as, "The product uses so much matcha!," "The combination of the thick cream and matcha is superb!" and "There is such transient beauty in the instant that you enter your spoon into the parfait!" These were the comments given by those who purchased and ate this sweets item.  Accordingly, it is gaining much popularity.
Let's eat this gorgeous Matcha Tiramisu which uses rare matcha.
■Information
d:matcha Kyoto CAFE&KITCHEN
Address: 17th avenue, Kamazuka Kyomachi, Wazukacho, Sorakugun, Kyoto
Business hours: 11:00 to 16:00
Fixed holidays: Wednesday and Thursday
TEL:0774-74-8205