In 2018, UNIVERSAL STUDIOS JAPAN will startup the world's first parade which uses state of the art technology titled, "UNIVERSAL SPECTACLE NIGHT PARADE ~The Best of Hollywood~."  In addition, 3 new big attractions will be opened.
UNIVERSAL SPECTACLE NIGHT PARADE ~The Best of Hollywood~
This parade will be the world's first parade which uses state of the art technology and will offer a mind-blowing experience. During the parade the very popular stories of Harry Potter, Minions, Jarrasic Park and a first for USJ, Transformers will be presented. These completely different worlds will be combined to make for one spectacular parade. Unlike parades to date where you just watch the parade going by, in this parade the you will be enveloped into the stories as they are presented as an overwhelming spectacle.
You will be immersed in the ever-changing images projected 360 degrees around you by projection mapping. This brand new dramatically changing night parade will drastically change your concept of what a parade is and will for sure be a mind-blowing experience.
Playing with "Curious George"
A new theater-based show/attraction titled, "Curious George" will be opened. Curious George is a picture book character who debuted in 1975. Popular throughout the world, these picture books have been translated into 26 different languages and have had sales of over 80 million books. Curious George has fans in every generation and is a most popular character. The story in this show is based on an animation studio and it is as if Curious George himself jumps out of the screen and into our world. You will for sure be able to enjoy playing with Curious George.
Harry Potter and the Forbidden Journey – Complete Edition
The world's No.1 ride for the last 5 consecutive years, USJ's Harry Potter-themed rides will be relaunched with state-of-art technology. You will for sure experience an unimaginable realistic sensation and it will be a truly exciting ride. You will be immersed in the 360 degree Harry Potter world of magic, giving you an even greater sense of "being there."
WaterWorld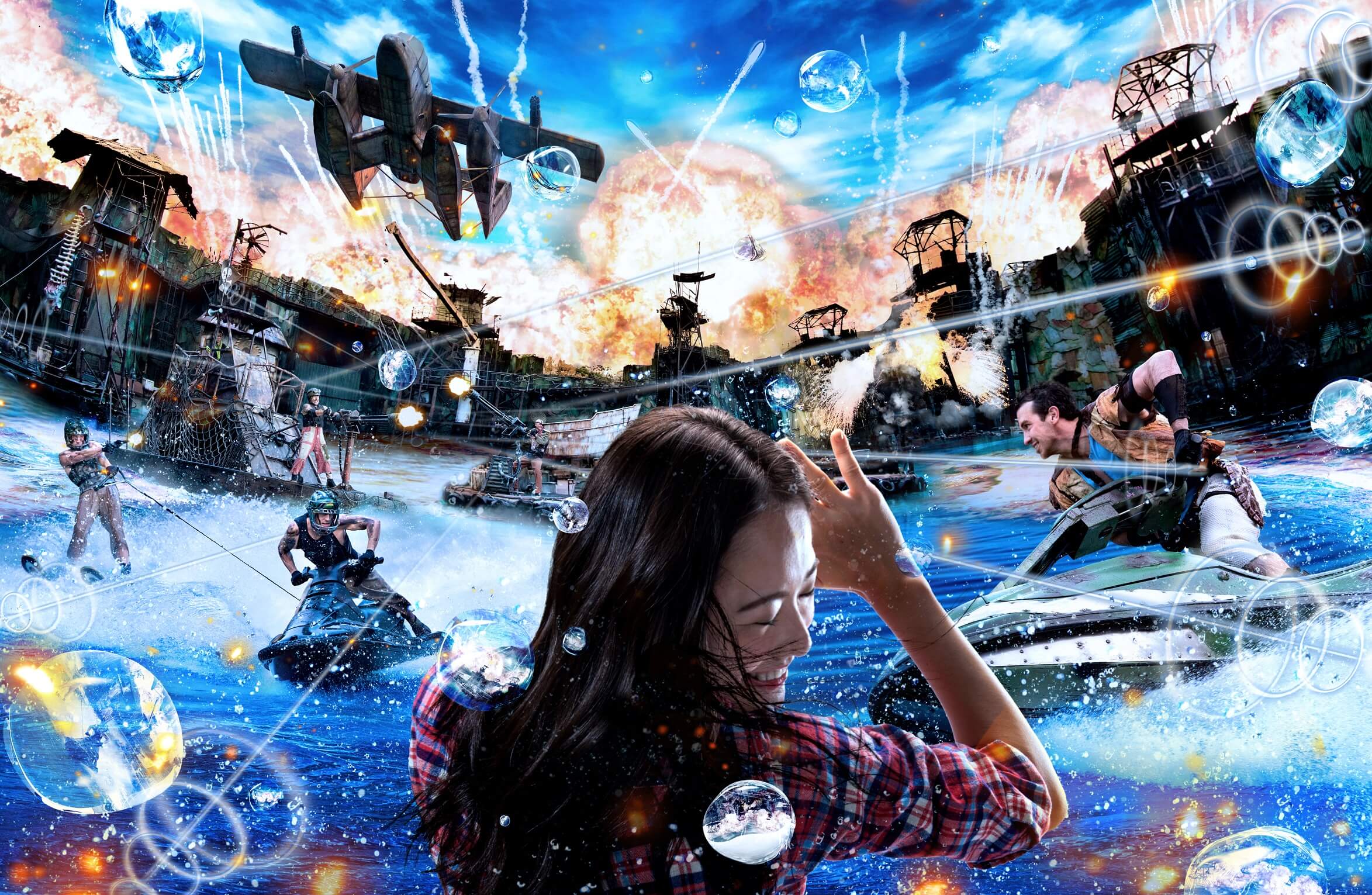 The popular attraction, WaterWorld, experienced by over 100 million people, has 2 times been awarded the THEA Awards, one of the most prestigious awards in the world of entertainment. USJ's pride and joy and most popular live stunt show will undergo a major revamp and be opened in spring of 2018.
The stunts and special effects in the show will be powered up so as to deliver tremendous impact to the spectators. You will be so enthralled in the show that you will forget where you are.
Let's make some unforgettable moments by experiencing the renewed UNIVERSAL STUDIOS JAPAN.