"28g HAPPY TURNS FOR YOU" (hereinafter noted as "HAPPY TURNS FOR YOU") will be sold for a limited time offer from the 4th of January 2018 to the end of February.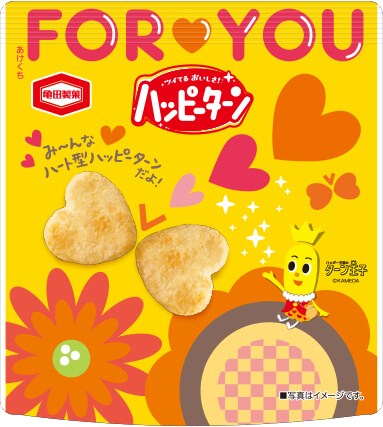 "HAPPY TURNS FOR YOU" is a special product which includes heart-shaped Happy TURNS only. You can enjoy heart-shaped snacks which cannot be seen often.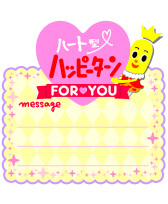 The package design has four patterns. Each of them is colorful and cheerful so they are recommended to buy as a gift for valentines. The reverse side the of the product has a message column.
Why not give a "HAPPY TURNS FOR YOU" to your friends, girlfriend/boyfriend as a valentine present or to your family members?
◼︎Information
28g HAPPY TURNS FOR YOU
Release date: 2018,01,04 (Thurs.)
Price: around 150 yen (tax not included)