Original sweets items conveyor-belted in! "SWEETY LOFT"at Ginza LOFT to open
A first in Japan, not a "sushi-go-round" but a "sweets-go-round" named, "SWEETY LOFT" will open in Ginza LOFT.
Ginza LOFT will open Japan's first-ever, "sweets-go-round" event. A 15-meter conveyor belt will roll in original sweets items which Ginza LOFT has carefully chosen.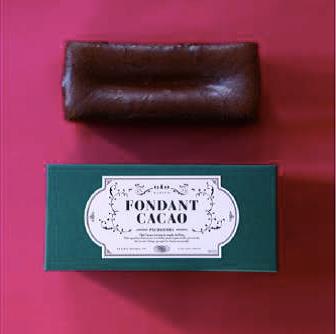 <Example of sweets items>
Cacao Caramel from "PATH" (Yoyogi Hachiman) 864 yen
Fondant Cacao from "PACHAMAMA" (made by the "cacao evangelist" Ota Tetsuo) 3,024 yen (Sat. limited)
Macadamia nuts Chocola from "Sincere" (Kita sando) 1,296 yen
Bar chocolates (various kinds) from "Minimal-Bean to Bar Chocolate" (Tomigaya) 1,080 ~ 1,512 yen
Mendiants Noir / Blanc (various kinds) from "FOOD FOR THOUGHT" (made by the cooking specialist, Watanabe Yuko) 1,188 yen
Brownie/Financier etc. from "Shigekuniya 55 Bakery" (Koenji)  216 ~ 324 yen
Ginza LOFT original Biscuit from "Parlor Egota"  540 yen
In addition, during the weekends the patissier and chef who created the Ginza LOFT original sweets items to be sold on a limited time offer, will come to this shop to hold a tasting and making event of their original sweets items. These items will also be sold.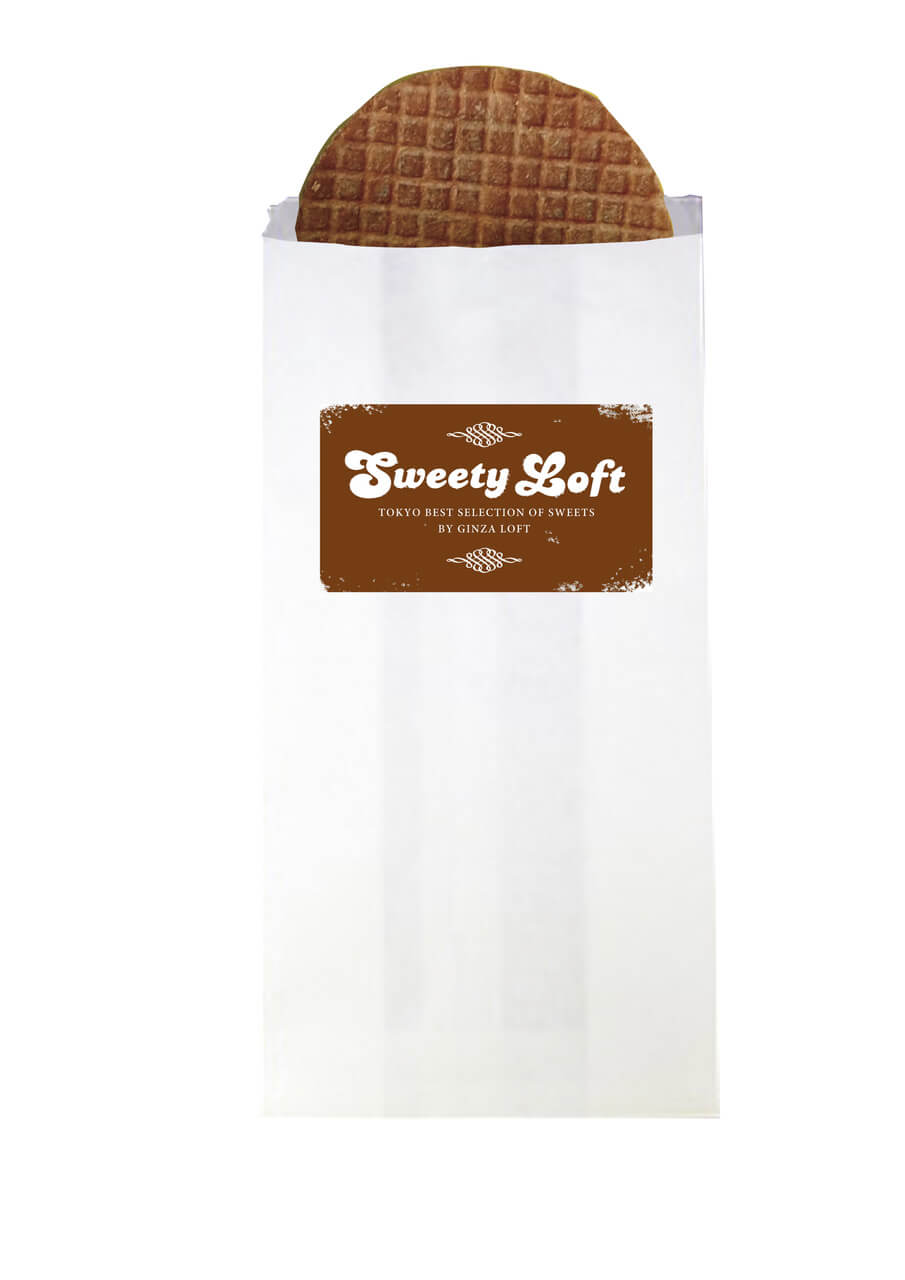 <Menu items>
Amazon Cacao Waffle – Lille-style  380 yen
Hot Amazon Cacao  400 yen
Amazon Cacao Tea   400 yen
We are nearing the Valentine's Day season, so here is an event where you can purchase a very rare sweets item to buy for yourself, to give to your precious-one, or to give you inspiration in the art of sweets making.
Why not come round to this very unique, "sweets-go-round" event and satisfy your craving for an awesome sweets experience.
◼︎Information
SWEETY LOFT
Open: 2018 January 15th (Mon.) ~ February 25th (Sun.)
Venue: Ginza LOFT 4th floor Home Solutions Kitchen Studio
Ginza LOFT original tasting and demonstration sale
Time: Every Saturday while SWEETY LOFT is open (13:00 ~ 16:00)
RELATED ENTRIES
Complete a Mission and Explore Enoshima with The Mekakushi Dan

Ever dreamt of teaming up with the Mekakushi Dan from the Kagerou Project to complete a mission? Now you can and explore the wonders of Enoshima while you are at it. From September 14 to November 17, Enoshima will hold its biggest ever real life rescue game featuring Japanese mixed-media project The Kagerou Project. The event will be called Mekakucity Quest in Enoshima and will run over approximately two months.

From games and music to novels, anime and manga, The Kagerou Project characters have dominated the scene in a large range of media forms. The Mekakucity Quest in Enoshima was created in collaboration with SCRAP, who are famous countrywide for their real life escape games. 

This game can only be cleared by walking around Enoshima to find hints and answers to the challenges but don't worryーThe Mekakushi Dan will be in contact with you via the messaging app LINE to help you solve the riddles. 

Upon accepting your mission, you will receive a mission guide full of information on the mouthwatering gourmet food and fascinating history of Enoshima. The guide will take you on a wonderful journey of discovery through locations popular among tourists and even romantic date spots. This is the perfect way to enhance your Enoshima experience. 

Multimedia creator Jin, who is the founder of the Kagerou Project, has teamed up with SCRAP to create this exciting real life game which is full of fun contents that anyone can enjoy. The original storyline takes advantage of the wonders of Enoshima, creating a unique experience that is not available anywhere else. It is a rare opportunity to get close to the Mekakushi Dan and simultaneously enjoy the exciting culture of Enoshima. 

Your journey will start at Subana Kaikan (スバナ会館) which will be selling lots of Kagerou Project collaboration merchandise that cannot be obtained from anywhere else. Make sure to check out the official website for more information. 

There is an exciting bonus in store for those who successfully clear the game: A surprise phone call from Ene and Shintaro! Just hearing the voice message of these two popular characters is enough to send some fans wild. Those who clear the game will also have the opportunity to take part in a special lottery for the chance to win a ticket to watch the debut screening of the anime Kagerou Daze No.9 before anyone else. This series is set to go live next spring. 

*The debut screening is a private event that you can only take part in by clearing the Mekakucity Quest in Enoshima. There is no general screening event for those who do not succeed. 

As the sweltering heat of summer has finally subsided, this is the perfect chance to explore the wonderful tourist spots and indulge in the delicious local food of Enoshima while facing challenges with your pals or even your partner.

Information

Mekakucity Quest in Enoshima

Start Point: Subana Kaikan (スバナ会館), 1-9-12, Katasekaigan, Fujisawa, Kanagawa

Running: September 14 ー November 17, 2019 

Approximate amount of time required to complete the quest: 2 hours

Ticket Availability:

Selling on September 12, 2019 (10:00ー16:00)

*  Advanced tickets and more information is available on the official website.

* It is possible to obtain tickets after the ticket sale period has ended.

Official Website: https://realdgame.jp/mekakucityquest/

Tickets: http://bit.ly/2kJajwP

Pompompurin Zombieland: Save Pompompurin From Zombies at Sanrio's Horror Event

Sanrio's popular character Pompompurin is collaborating with Obaken, a horror experience creative company, to bring the brand new horror event known as Pompompurin Zombieland to Sanrio Puroland on November 16 and 30.

Tickets will go on pre-sale for official Pompompurin ambassadors, or Pombassadors, on September 14 at 10:00am (JST) and general sales will begin on September 28 at 10:00am (JST). To find out more about Pombassadors and how to become one click here.

Pompompurin Zombieland Promo Video

Horror experience planner Obaken is set to shake the cute world of Pompompurin into a terrifying zombie-infested one. In the story, Pompompurin was happily looking for some tasty mushrooms to pick when all of a sudden he eats a poisonous one by mistake. It is your mission to deliver him the antidote to stop him from becoming a zombie. Other unfortunate victims who also ate poisonous mushrooms have died and returned as the living dead and will roam around Puroland. The antidote to save Pompompurin, who is on the brinks of turning into a green zombie, lies in the non-poisonous mushrooms located in 6 areas of the park.

You must survive getting infected by the zombie virus and get your hands on mushrooms. If you succeed you'll receive an exclusive Pompompurin Zombieland pin badge stating that you have cleared the mission.

You can even pick up an exclusive Zombie Purin t-shirt. These are limited in stock and can't be bought anywhere else.

Additionally, if you wear a combination of yellow and brown-coloured clothing when attending the event―which are the colours of Pompompurin―you'll get the above-pictured Zombie Purin sticker.

Full details can be found on the event's website below. Don't miss out on this creepy-cute experience this autumn.

©︎'96, '19 SANRIO

This Irresistible Tart is Made From Rare and Delicious Heart-Shaped Grapes

 Fruit tart specialist shop Qu'il fait bon will be selling a brand new kind of lovable tart which is made using a rare species of grape sourced from Yamanashi prefecture. The tart is currently selling at Grand Maison, Ginza and Hamamatsu. These will be available for a limited period only. 


The tart is covered with incredibly rare "My Heart" grapes, which were developed by the grape research institute Shimura Budou Kenkyusho. Growing and cultivating these grapes was no easy task and took an incredible amount of time. There was only a short window of time available to harvest the produce and even then the harvest was small, so stocking up was very difficult. Despite the challenges, these tongue-tantalizing tarts are being sold this year, however, they are in limited supply. 

Shine muscat grapes and loubell muscat grapes were crossbred to create this new kind of grape. The marvellous flavour of both parent grapes can be tasted. The new grapes have a high sugar content, a wonderful scent and the skin is wonderfully crunchy.  

Take a bite into the special Yamanashi Grape My Heart Tart and you will be filled with a sophisticated fruity flavour. The adorable heart-shaped grapes are layered perfectly on top of a bed of white wine custard. You just have to try this delicious and beautiful tart!

Escape From Godzilla at TOKYO MYSTERY CIRCUS Escape Game Theme Park

TOKYO MYSTERY CIRCUS's catalogue of games just keeps on growing. The puzzle and escape game theme park has just announced the return of its escape game Escape From Shin Godzilla which is being held in collaboration with the 2016 film Shin Godzilla.

The event was previously held last April where it ran until October, enjoying huge popularity with over 40,000 escape game-goers. Players took the role of a member of the Kyosaitai―the anti-Godzilla task force―based in Kabukicho, Shinjuku where you will be tasked with solving puzzles to defeat the colossal giant.

The thrilling event returns once more with original visuals created to make it look like Godzilla has really invaded Kabukicho. Tickets are now on sale, and you can pick up exclusive merchandise and themed food at the venue too. Can you defeat Godzilla?

TM&©TOHO CO., LTD. ©SCRAP

Information

Escape From Shin Godzilla

Location: Himitsu Kichi Lab, TOKYO MYSTERY CIRCUS (Floor B1F)

Running: October 4, 2019 – November 10, 2019

Times

Weekdays: 13:20 / 16:20 / 19:20
Weekends & Holidays: 10:10 / 12:40 / 15:10 / 17:40 / 20:10
*The event will end 100 minutes after each starting time

Price
Advance: Single ¥3,300 / Group ¥12,000 / Repeater Group Ticket ¥12,000
Same-Day: Single ¥3,800 / Group ¥14,000 / Repeater Group Ticket ¥14,000
*Same-day tickets will not be available if all advance tickets sell out

 

TOKYO MYSTERY CIRCUS

Address: APM Bldg., 1-27-5 Kabukicho, Shinjuku, Tokyo, 160-0021

Opening Hours: Weekdays 11:30-23:00 / Weekends & Holidays 09:30-23:00

No Fixed Holidays.

Price: Free Entry (*Separate tickets required for games)

Official Homepage (English): https://mysterycircus.jp/en/

Event Page (Japanese): https://mysterycircus.jp/shin-godzilla/

Halloween at HEP FIVE Osaka: Horror Ferris Wheel, Guillotine Photo Spot & More

Osaka's landmark shopping centre HEP in Umeda is just a short 3-minute walk from Umeda Station, meaning you don't have to worry so much about looking over your shoulder to see if Michael Myers or Dracula is following this Halloween as you make your way to "HEP FIVE HORROR×HORROR AUTUMN."

This bone-chilling event is set to deliver horror, beauty and fashion all in one place.

Junji Inagawa's Horror Ferris Wheel

The Horror Ferris Wheel was such a hit last year that it's set to return again this Halloween, better and scarier than ever. There will be two Ferris wheels, each inspired by two of ghost story writer Junji Inagawa's masterpieces. Incorporating an all-new horror system, the Ferris wheels will take riders up 106 meters high for a hair-raising experience they cannot escape. Once you're in, you're in until the end.

Monster Food

Of course, no Halloween party is complete without some fang-tastic food. HEP FIVE's restaurants have each whipped up their own unique dishes for the holiday.

Lulu Hashimoto's Doll World

Lulu Hashimoto has garnered attention both in Japan and overseas as the "living doll" for her doll costume. She will be present at HEP FIVE where you can get a photo with her at the first floor entrance atrium.

Date: October 12, 2019

Time: Slot ① 13:00 (Floors 5F-6F), Photos at 13:30 / Slot ② 15:00 (Floors 3F-4F), Photos at 15:30 /  Slot ③ 17:00 (Floors B1F & 2F), Photos at 17:30

Locations: The initial fan greeting will take place at various places across the shopping centre, and photos will take place on the first floor atrium

Getting a Photo: Tickets will be handed out from 11:00 on the day. 15 people per slot on a first-come, first-served basis.

Horror Show Time

Ghost performed Sadawo is set to take on the form of Japan's most famous horror icon Sadako from Ringu while riding a Segway. Look forward to a whole host of terrifying performances.

Date: October 19, 2019

Times: ①12:00 (Floots 6F-7F) / ②14:00 (Floors 4F-5F) / ③16:00 (Floors 2F-3F) / ④18:00 (Floors B1F-1F)

Locations: Various places across the shopping centre

Guillotine Photo Spot

Get your photo taken at the guillotine photo spot at the first floor atrium and look like something straight out of a slasher movie. Make it even better by dressing up in cosplay or Halloween outfits with friends!

Enjoy a horror experience like no other this Halloween at HEP in Umeda, Osaka.

Information

HEP FIVE "HORROR×HORROR AUTUMN"

Location: HEP FIVE (5-15 Kakudacho, Kita Ward, Osaka, Osaka Prefecture)

Date: September 20, 2019 – October 31, 2019
HEP FIVE Official Website: https://www.hepfive.jp/

Go Grape Picking, Buy Fresh Fruit and Veg & More at Hills Marche in Tokyo This Autumn

Hills Marche is a market held every Saturday at ARK Hills in Tokyo, and on September 28, it is set to hold the Hills Marche 10th Anniversary "Great Harvest Festival."

Hills Marche began in September 2009 as the first project of Marche Japon which is run by the Japanese Ministry of Agriculture, Forestry and Fisheries. It has become one of Tokyo's representative markets, with more than 740,000 people having attended since its establishment.

The 10th Anniversary Great Harvest Festival brings together farmers from all across Japan, with fresh fruit and vegetables harvested from that morning. There will also be various events including a grape-picking session. Lots of lunch options will also be served using fresh vegetables used as the market.

Farmers Band Together

A total of 44 sellers from both Japan and overseas will set up shop for the Marche. The first 100 people to shop at over 5 stalls and collect the stamps will also receive a festival tote bag.

Taste and Compare 10 Varieties Of Grape

From popular varieties such as Shine Muscats to rarer, hard-to-find varieties, choose from 10 different types of grapes to enjoy. You'll be surprised at how different their sweetness and sourness is!

Go Grape Picking

Have even more fun by picking your own grapes at Karayan Square. Kids and adults alike will enjoy this experience. Bring friends and family and relish in the flavours of the autumn harvest.

Time: From 11:00

Price: ¥500
Anyone can join, but the grapes are limited in stock, so it's first-come, first-served!

Bistro Marche with Ark Hills Cafe

The Ark Hills Cafe is also celebrating its 10th anniversary alongside Hills Marche and will collaborate with the market for the occasion. Tuck into a healthy buffet made with ingredients from Hills Marche and enjoy a saxophone performance by Japanese musician Shunosuke Ishikawa. There will also be discount lunches using the ingredients from the market from September 24 to 27.

Price: General – ¥1,000 (Tax Included) / Elementary School Children & Younger – ¥500 (Tax Included)
Time: 10:00-15:00 (Last Entries 14:00)

Jazz Performances: ①11:15 / ②12:15 (subject to change)

There's plenty more to look forward to as well, including lots for parents and children to enjoy together such as workshops.

Information

Hills Marche 10th Anniversary "Great Harvest Festival"

Date: September 28, 2019

Time: 10:00-15:00

Location: ARK Hills Karayan Square (1-12-32 Akasaka, Minato Ward, Tokyo)

*Hills Marche is normally held until 14:00, but it has been extended an extra hour for the anniversary

*An opening ceremony will also be held from 9:20-9:50 to commemorate the celebrations

*Festival will go ahead if it rains but will stop if the weather turns stormy

Official Website: https://www.arkhills.com/en/hillsmarche/

Warm The Cockles Of Your Heart This Christmas at HOSHINO Karuizawa Area

This holiday season, Hoshino Resorts is set to hold a Christmas event at HOSHINO Karuizawa Area, a place managed by the company which brings together people who love culture and nature. It will run from November 16 to December 25.

The event's theme is "A Town Where Happiness Shines." From mistletoe illuminations to xmas desserts and more, you're sure to have the cockles of your heart warmed this year at this happiness-filled festival.

Mistletoe Illuminations

At Harunire Terrace, where 16 shops line the cosy wooden terrace, the columns and overhangs will be adorned in Christmas garlands, and mistletoe-shaped illuminations will dangle from tree branches.

You can spot a lot of mistletoe in Karuizawa Wild Bird Sanctuary. Even in wintertime the plant does not wither, instead keeping its green leaves, which in folklore has led it to be viewed as a symbol of immortality.

Mistletoe is known in many cultures as a symbol of happiness. In the Western world, lovers who stand under mistletoe are expected to kiss. The warm illuminations are set to light a warm and romantic atmosphere to all those who attend.

Mistletoe Lanterns

As well as the illuminations, there will also be mistletoe lanterns hiding in the trees to celebrate romantic love this Christmas. Get ready to count down with everybody at the event as when you reach zero, all of the lanterns will turn on at the same time. There will even be mini live performances where you can sing along to Christmas songs.

Christmas Sweets at Hoshino Resorts Karuizawa Hotel Bleston Court

Order the "Episode de Noel" at Hoshino Resorts Karuizawa Hotel Bleston Court for a delicious Christmas sweets dessert course of 4 treats.

This is just a peek inside the stocking of what's to come at the festival. There will be a hot chocolate bar, fresh s'mores, kids events, photo spots, a Christmas market, and more. Ride your sleigh into HOSHINO Karuizawa Area this winter.

Information

HOSHINO Karuizawa Area Christmas 2019

Running: November 16, 2019 – December 25, 2019

Time: 16:00-23:00 (Times differ for certain events)

Location: HOSHINO Karuizawa Area

Entry: Free

TEL: 0267-45-5853

Mistletoe Illuminations

Location: Harunire Terrace

Running: November 16, 2019 – December 25, 2019

Time: 16:00-23:00

Mistletoe Lanterns

Location: Harunire Terrace, Woods

Running: December 7th, 8th, 14th, 15th, 21st-25th

Time: 16:50-17:10

Price: Free

Dessert Course

Running: December 13, 2019 – December 25, 2019

Time: 10:00-16:00

Price: ¥3,500 (pre-tax and service charge)

HOSHINO Karuizawa Area

Address: Hoshino Nagakura, Karuizawa, Kitasaku District, Nagano Prefecture

TEL: 0267-45-5853

Access: 15-minutes by car from Karuizawa Station (via JR Hokuriku Shinkansen)

Official Website (English): http://www.hoshino-area.jp/en

Gamers! Rally Your Teammates For A New Quest: TOKYO GAME SHOW

The TOKYO GAME SHOW is in a league of its own. It is a mecca for gamers who cannot get enough of Japanese games and entertainment. This is where Japan's major game publishers from all kinds of platforms unite to put on an enormous exhibition. 

This includes the opportunity to explore games that are yet to be released as well as hear new announcements about the direction developers are steering the future of gaming. There's no lagging behind. This is a major event for the gaming industry, raking in leagues of heroes every year. 

On August 28, a total of 2,417 game booths were announced, which is the largest number the event has ever seen in its history. This event is home to games on a range of platforms including for console, smartphone and PC. The enormous variety of genres includes the most cutting-edge and latest trends including Esports, VR and much more.

For those of you who love cosplay, this event is your chance to finally meet your fantasy. The outside area of Hall 9 will have a Cosplaying Area Stage where two events will take place: a cosplay fashion show and a gathering. 

On Saturday 14th, Hall 1 event stage will hold the Cosplay Collection Night@2019 event where participants and event staff will take over the stage in game character cosplay. Spectating is free, so feel free to watch as each cosplayer dominates the entire stage, showing off their excellent craftsmanship and skills as they walk the runway and strike a pose definitely worth saving in your highlights! 

On Sunday 15th at 2:30 pm, cosplayers will take to the stage in units of two or more to put on a dance or combat show that you just cannot critically miss out on. 

Schedule:

September 14 (Sat)  From 12:00 ー Cosplay Runway  From 15:30 ー Cosplay Runway

September 15 (Sun) From 13:30 ー Cosplay Runway From 14:30 ー Cosplay Dance and Combat Shows From 15:30 ー Cosplay Runway

The Gathering is where cosplayers can interact with one another and have photos taken ー the perfect opportunity to send those friend requests. On September 14, a gathering dedicated to the Final Fantasy Tales Series will take place on the Cosplay Area Stage. On September 15, there will be gatherings for the Dynasty Warriors and Samurai Warriors series.

Schedule:

September 14  13:00-13:30 Final Fantasy Series Gathering  14:00-15:00 Final Fantasy Tales Series Gathering 

September 15 12:30-13:00 Dynasty Warriors and Samurai Warriors Series Gathering

More information on the exhibitions, booths and events will be announced on the morning of September 12 so please check it out. 

There is no better way to multi kill your time than to spend the entire day at TOKYO GAME SHOW 2019 ー get your tickets and GLHF!

Information

TOKYO GAME SHOW 2019

Event Information

Business Days*: September 12 & 13, 2019 (10:00~17:00)

*Business Days are open to industry and press only.

Public Entry*: September 14 & 15, 2019  (10:00~17:00)

*Doors may open at 9:30 am according to conditions on the day.  

Venue: Makuhari Messe (Mihama Ward, Chiba)

Exhibition Halls 1-11/ Event Hall/ International Conference Hall

Entry Fee: Advanced tickets: ¥1,500 (after tax)

On The Door: ¥2,000 (after tax)

Those under Elementary School age can enter for free (public entry days only)

Official Website: https://expo.nikkeibp.co.jp/tgs/2019/en/

Halloween Treats, Wagashi, Drinkable Potato Desserts & More at GINZA SIX This Autumn

This autumn, Ginza's biggest shopping complex GINZA SIX is serving up a sumptuous selection of seasonal sweets and desserts. Their main components this year are apples and potatoes. Expect to enjoy potato in an entirely new way, and get ready for the spooky season with a line-up of Halloween treats that everyone can enjoy.

Let's take a look at just some of the gourmet delights arriving for the autumn season, some of which are already on sale.

Potato Desserts

Drinkable Potatoes (Purple Sweet Potato/Ripe Potato/Potato Leaf) – ¥600 Each @ Minamikaze Noukasha Dessert House (Available: October 1 – October 31)

We're at a point in time now where not only can we eat potatoes―we can drink them too! These potato dessert drinks come in three flavours: fruity Purple Sweet Potato, rich Ripe Potato, and Potato Leaf. The potatoes used to make all of the drinks were farmed from Minamikaze Noukasha's 160 potato farms.

Set of 5 Native Potato Pies (Oiran Potato/Genji Potato/White Potato/Hayato Potato/Tanegashima Purple Sweet Potato) – ¥2,500 @ Minamikaze Noukasha Dessert House (Available: October 1 until all sold)

Methods to make potato cultivation even easier were introduced almost 400 years ago in Japan. Cultivating original varieties of potatoes is difficult―it's mostly not done today. These pies are proudly made with those rare native potato varieties.

Potato Parfait – ¥2,000 @ JOTARO SAITO (Quantity: Only 10 served per day)

This gorgeous parfait is made with a purple sweet potato and sweet potato cream and is layered with agar-agar, rice flour dumplings, and ice cream. Inspired by the form of an affogato, it's topped with potato ice cream drizzled in a warm rice sauce.

Halloween Goodies For Grown-Ups

Halloween Party Pumpkin Purin – ¥4,800 @ Marlowe (Available: October 1 – October 31) *Must order within 3 days

This party-sized Halloween-exclusive rich pumpkin custard pudding contains cinnamon and nutmeg. It's even topped up with a jack-o-lantern face.

Glowing Lollipop Candy – ¥833-¥1,111 @ Candy Art Museum by PAPABUBBLE (Available: September 21 – October 31)

These lollipops come on sticks with LED lights that make the candy glow a ghoulish light, making them a great Halloween treat.

Halloween Afternoon Tea Set – ¥4,200 @ THE GRAND GINZA (Available September 1 – October 31)

Feast on an exquisite Halloween afternoon tea set made up of an exquisite selection of drinks and desserts.

Apple Desserts

Apple Gummy – ¥2,777 / Apple Gummy Candy – ¥1,666 @ Candy Art Museum by PAPABUBBLE (Available: August 27 – November 4)

The apple gummy is about the size of a Jonathan apple. If you're wondering what flavour it is, you'll have to wait until you bite into it to find out! The apple gummy candy set takes on flavours of different apple varieties.

Pom Caramel – ¥800 Each @ PHILIPPE CONTICINI (Available: August 27 – November 4)

These cute and round vanilla flavoured apple mousses are filled with an apple compote, which has a hint of star anise, and cream caramel. They're packed full of apple-y goodness and maintain PHILIPPE CONTICINI's refined flavours.

This Year's Must-Try Autumn Treats

Bessei Maruto Parfait "Shubo" – ¥2,300 @ Nakamura Tokichi Honten (Available: October 1 – November 30)

Exclusive to the Ginza branch of Nakamura Tokichi is this specially made parfait, layered with autumn-time ingredients including Japanese chestnut matcha cream, fig, chestnut sherbet, and bean paste. You can really taste the rich matcha notes in this beautiful dessert.

Kyoto Koicha Terrine Inori no Kajitsu – ¥2,000 @ Tsujiru (Available from September 1)

A great little gift is this terrine chocolat, made with chestnut, black soybeans, fig, and cranberries.

Did you enjoy this list? All of these items are autumn-exclusives and some are very limited in stock. Be sure to enjoy all the flavours of autumn this year in Japan.

*All listed prices include tax

Information

GINZA SIX

Address: 6-10-1 Ginza, Chuo Ward, Tokyo

Opening Hours: Shops/Cafes (B2F-5F) 10:30-20:30 / Restaurants (6F, 13F) 11:00-23:00

*Business hours differ from shop to shop.

No Fixed Holidays (But shops and restaurants will be closed on August 26, 2019)

Access: Directly connected to Ginza Station via the Tokyo Metro Ginza Line, Marunouchi Line and Hibiya Line.

TEL: 03-6891-3390
Website: http://ginza6.tokyo/

Andy Warhol Exhibition to Grace Kyoto's Kyocera Museum of Art in 2020

An exhibition centred around Andy Warhol, the American artist who was at the forefront of the pop art movement, is set to roll up to the Kyocera Museum of Art in Kyoto on September 19, 2020.

The exhibition will showcase pieces available only at the The Andy Warhol Museum in Pennsylvania, US. It will be the first Andy Warhol exhibition of its kind to hit Japan and will also touch on his deep knowledge of Kyoto.

The exhibition will be the first to take place in the museum's new Toyama Cube building which is currently under construction.

More details will be announced on the exhibition's website and social media accounts below.

Interact with Animals and Watch a Traditional Performance at Tobu Zoo's Autumn Night Event

Tobu Zoo will be extending their opening hours on September 14, 15, 21 and 22 to 8pm to hold a special Autumn Night event.

Animal Dinner (A chance to feed the animals)


This is a wonderful opportunity to feed the penguins and elephants. 

Running: September 14, 15, 21 and 22

Penguin Dinner Time: From 5pm

Elephant Dinner Time: From 5:30pm 

Price: ¥500 per group  (maximum of 25 groups)

For both events above, the feeding time will end once 25 groups have participated. 

Animal Night Guide

This is a chance to learn about the lifestyles and fascinating features of each species directly from the team of zookeepers that raise them.

Running: September 14, 15, 21, 22 

Monkey World Jungle Night: From 6:10pm (lasts approx. 20 mins)

Lion Night: 7:20pm (lasts approx 10 mins) 

White Tiger Night: 7:30pm (lasts approx 10 mins) 

* The nighttime lion and white tiger guides will replace the daytime guides running from 2:30pm and 2:40pm respectively.

Traditional Theatre Performance of an Animal Ghost Story

The team of zookeepers has prepared and handmade a traditional Japanese Kamishibai theatre performance. Kamishibai is a form of Japanese street theatre and storytelling which was particularly popular during the 90s. Join the zookeepers on a quiet evening as they tell an old yet terrifying ghost story. Make sure to check out the zookeeper's interesting costumes too. 

Running: September 15, 22

Times: From 7:00pm (approx. 20 mins long)

Location: Japanese Animal House (日本産動物舎)

Autumn Night ZOO Special Event: Penguin Bar

This bar is the perfect place to sip on your favourite spirits whilst enjoying the graceful view of penguins. You can also purchase merchandise here. Some of the merchandise has been designed with the inspiration of the penguins' names and even their food. 

Open: September 14, 21

Opening Hours: 5:30pm ー 8:00pm (last orders: 7:30pm)

Location: Penguin Land 

There are so many exhibits and fun attractions running until 8pm. Enjoy a refreshing Autumn night at Tobu Zoo with your family and friends.

Information

Autumn Night ZOO

Running: September 14, 15, 21, 22

Opening Hours: 9:30am  ー 8:00pm (last entries: 7:00pm)

*  Certain events may be cancelled and opening hours may change due to the weather. 

Tobu Zoo

Address: 10 Suka, Miyashiro, Minamisaitama District, Saitama

Website: http://www.tobuzoo.com/global/english/

Disney Christmas 2019 at Tokyo DisneySea: Spend This Year's Holiday Season With That Special Someone♡

Tokyo Disney Resort has announced this year's Disney Christmas which will take place at Tokyo Disneyland® and Tokyo DisneySea® from November 8 to December 25. This is the Tokyo DisneySea® event line-up. For the Tokyo Disneyland® schedule, click here.

'Tis the season to be jolly this year at Tokyo DisneySea, where the Christmas spirit is set to fall and settle like December snow across the park with a fantastic line-up of festive entertainment programs, magical decorations and more. Guests are invited to join the Disney cast in welcoming a very merry Christmas at this year for Disney Christmas 2019.

It's Christmas Time!


The "It's Christmas Time!" show returns again this year to Mediterranean Harbor to wrap guests in the Christmas spirit, featuring Mickey Mouse and friends along with singers and dancers who will perform to classic Christmas tunes.

Colour Of Christmas


This magical performance takes place at nighttime on the water at Mediterranean Harbor, featuring a huge 15-meter tall shimmering Christmas tree. Held annually, this will mark the show's eighth and final run. Disney characters including Mickey will also be present for the performance.

The whole of Mediterranean Harbor will be wrapped in the Christmas spirit, with the huge tree in the centre and little trees all around, and onlookers all with their own wishes for the holiday season. Snow will also fall during the performance to create a romantic atmosphere.

Special Christmas Merchandise

Pouch – ¥2,000 (Tax Included)

Around 65 very special pieces of merchandise will be available for guests to pick up, many themed on the It's Christmas Time! show. The pouch features the cute scene of Mickey and Minnie line dancing which you will see in the show. The available plush toys also have a Christmas-y gold bell on them. All of these items will be available from November 1.

There will also be adorable Duffy and Friends merchandise to pick up. Some of these items are themed on Cape Cod Village in winter, an area in the park which serves as a greeting spot for Duffy and his friends. These Christmas items will be available from November 6.

Christmas Food & Drink

A festive feast of 15 drinks and dishes will be served for Disney Christmas, from seafood pasta to roast beef sandwiches and more. There will also be a reindeer-inspired dessert as well as alcoholic cocktails and much, much more.

Enjoy a very merry Christmas this year at Tokyo DisneySea.♡