Cream puff specialist shop CROQUANTCHOU ZAKUZAKU have announced that they are to release two new products for Japan's two romantic seasons: the dark chocolate clad Zaku Zaku Noir for Valentine's Day and white chocolate Zaku Zaku Blanc for White Day.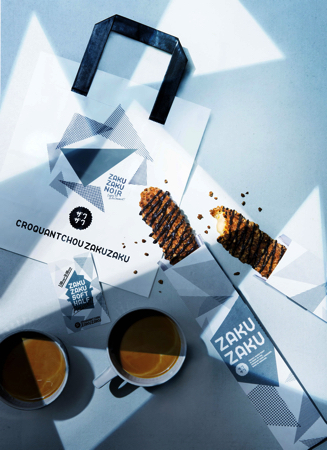 Zaku Zaku Noir is drizzled with luscious dark chocolate, perfect for Valentine's Day. The fragrance of the cocoa and whole-bodied flavour of the dark chocolate make a perfect match for the custard cream filling.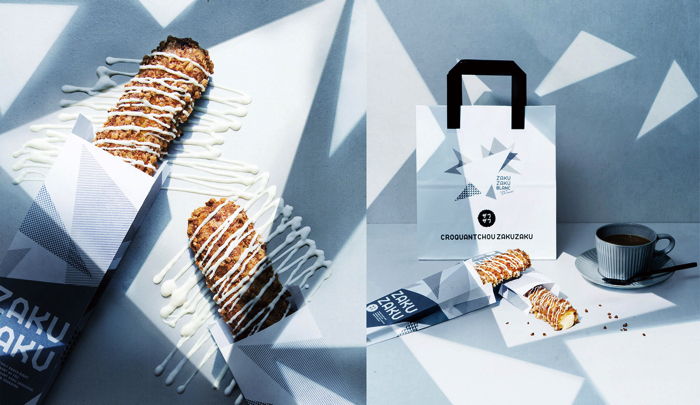 Zaku Zaku Blanc is the White Day dream, splashed with pure white chocolate. The white chocolate itself is sweetly rich and creamy and will dazzle your palate.
Both luxuries are served sophisticatedly in limited edition white and black packaging to maintain the monotone theme of Valentine's Day and White Day.
Moreover, if customers purchase the store's staple cream puff, as well as one Zaku Zaku Noir and one Zaku Zaku Blanc, they will receive a discount coupon for a half-size "Zaku Zaku Soft" ice-cream. Purchase all 3 at once between January 18th and March 18th to obtain a coupon.
*Coupons redeemable from February 16th – March 18th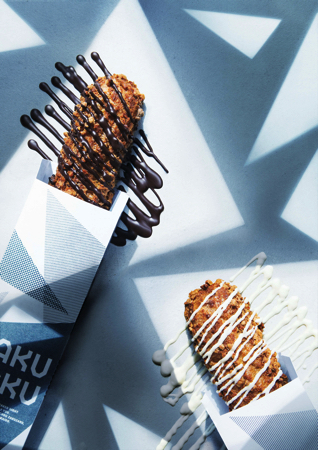 Why not head on over to CROQUANTCHOU ZAKUZAKU and get your hands on a crunchy cream puff for that special someone, a friend or even yourself?
◼︎Information
Limited Edition Valentine's Day Product: "Zaku Zaku Noir" – Price: ¥290 each (tax incl.)
Available: January 18, 2018 – February 14, 2018
Stores: Harajuku, Kamata and Tobu Ikebukuro branches of CROQUANTCHOU ZAKUZAKU
Limited Edition White Day Product: "Zaku Zaku Blanc" – ¥290 each (tax incl.)
Available: February 16, 2018 – March 18, 2018
Stores: Harajuku and Tobu Ikebukuro branches of CROQUANTCHOU ZAKU ZAKU (*Kamata branch not participating)
"Zaku Zaku Soft Ice Cream" Coupon
Stores: Harajuku and Tobu Ikebukuro branches of CROQUANTCHOU ZAKU ZAKU (*Kamata branch not participating)
Available January 18, 2017 – March 18, 2018
Redeemable: February 16, 2018 – March 18, 2018