Experience Local Cuisine From Around Japan at "Oishii Nippon Restaurant Fair" in Ikebukuro
The Oishii Nippon Restaurant Fair will be held in Ikebukuro's Sunshine City from February 2nd to March 11th where you can get your teeth into a selection of original menus using local ingredients from different areas around Japan.
39 restaurants will participate in the fair including those in Sunshine City Alpa, the Sky Restaurant zone, and Sunshine Aquarium. You will be spoilt for choice with the wide selection of menus containing meals that use local ingredients from across Japan, including "yamagata-gyu" (beef) from the Tohoko area, "Kamakura yasai" (vegetables) from the Kanto area, "uzu-kacho" from the South-west region of Honshu and Shikoku area, "Japanese Black" from Okinawa, and more.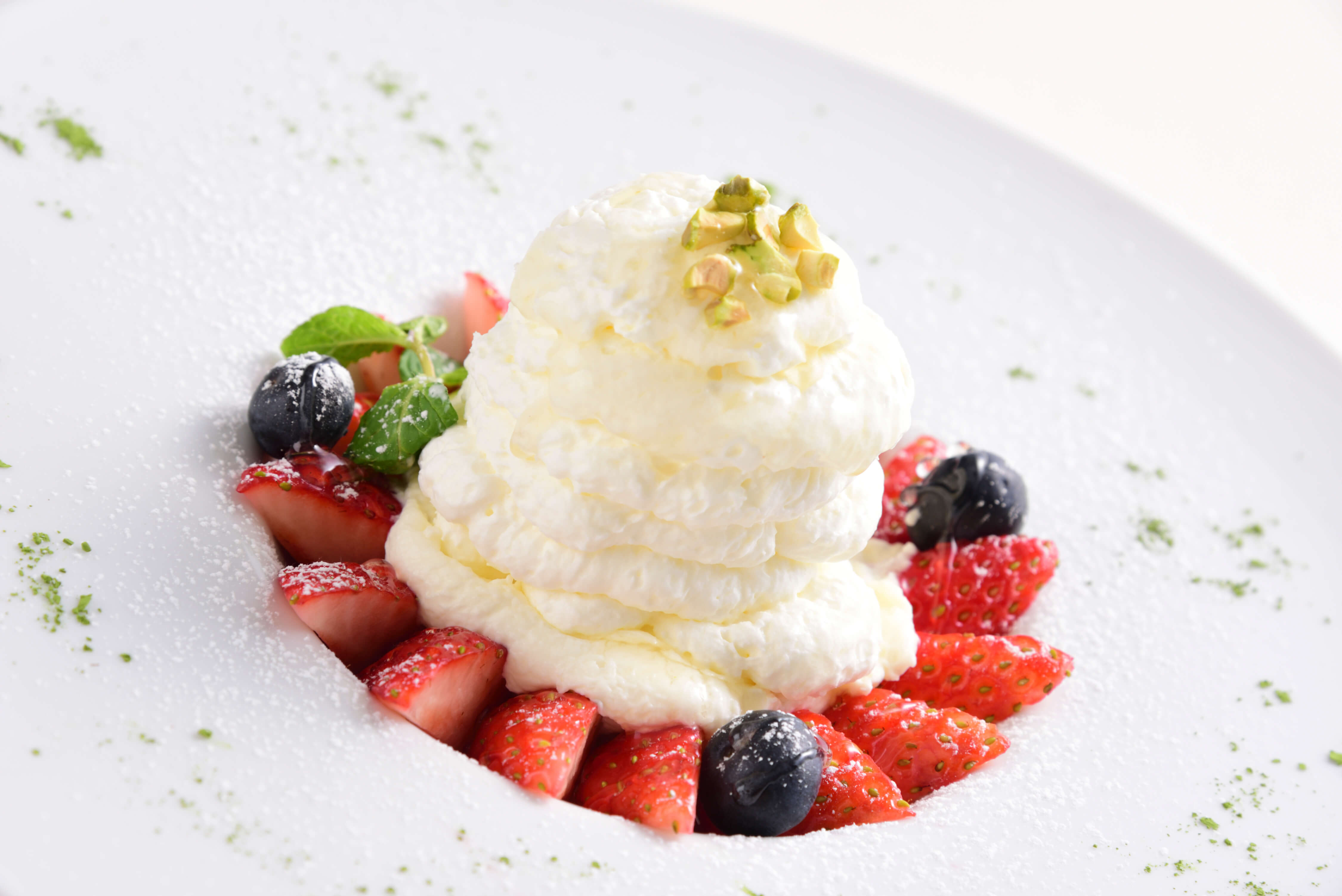 Kyoto Yoghurt Espuma (¥850) – Kinki Region
Restaurant: Ajio (Alpa 3F)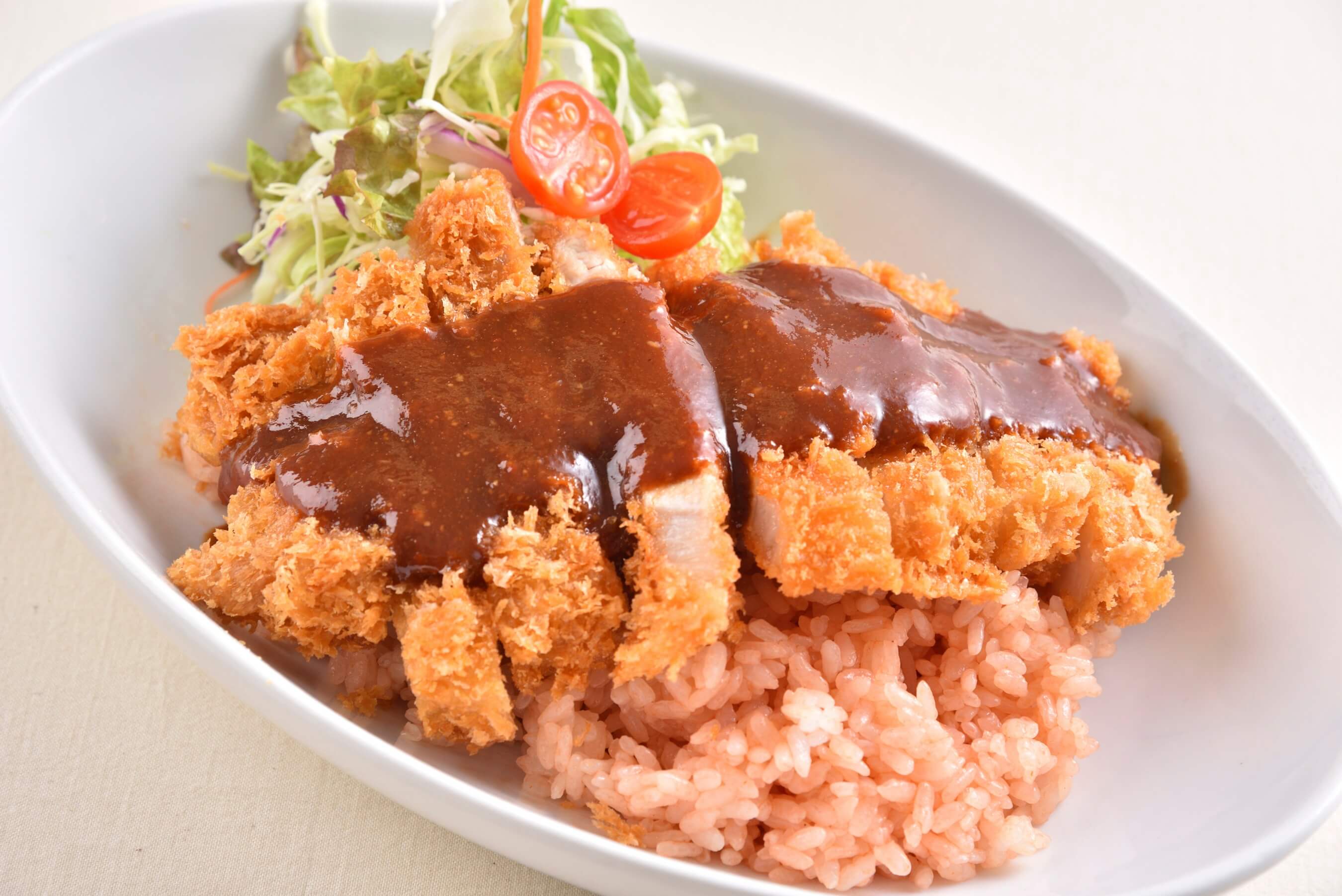 Pork Escalope (¥1,058) – Hokkaido
Restaurant: Hokkaido Tokachi Yuutaku (Alpa B1)
*limited to 15 servings per day between 11am-3pm
Vegetable & Tofu Hot Pot (¥1,490) – Kansai Region
Restaurant: Chuka Shunsai Ryori Hinabe Shu [Alpa 3F]
*Please order together with the hot pot. The hot pot costs a separate fee.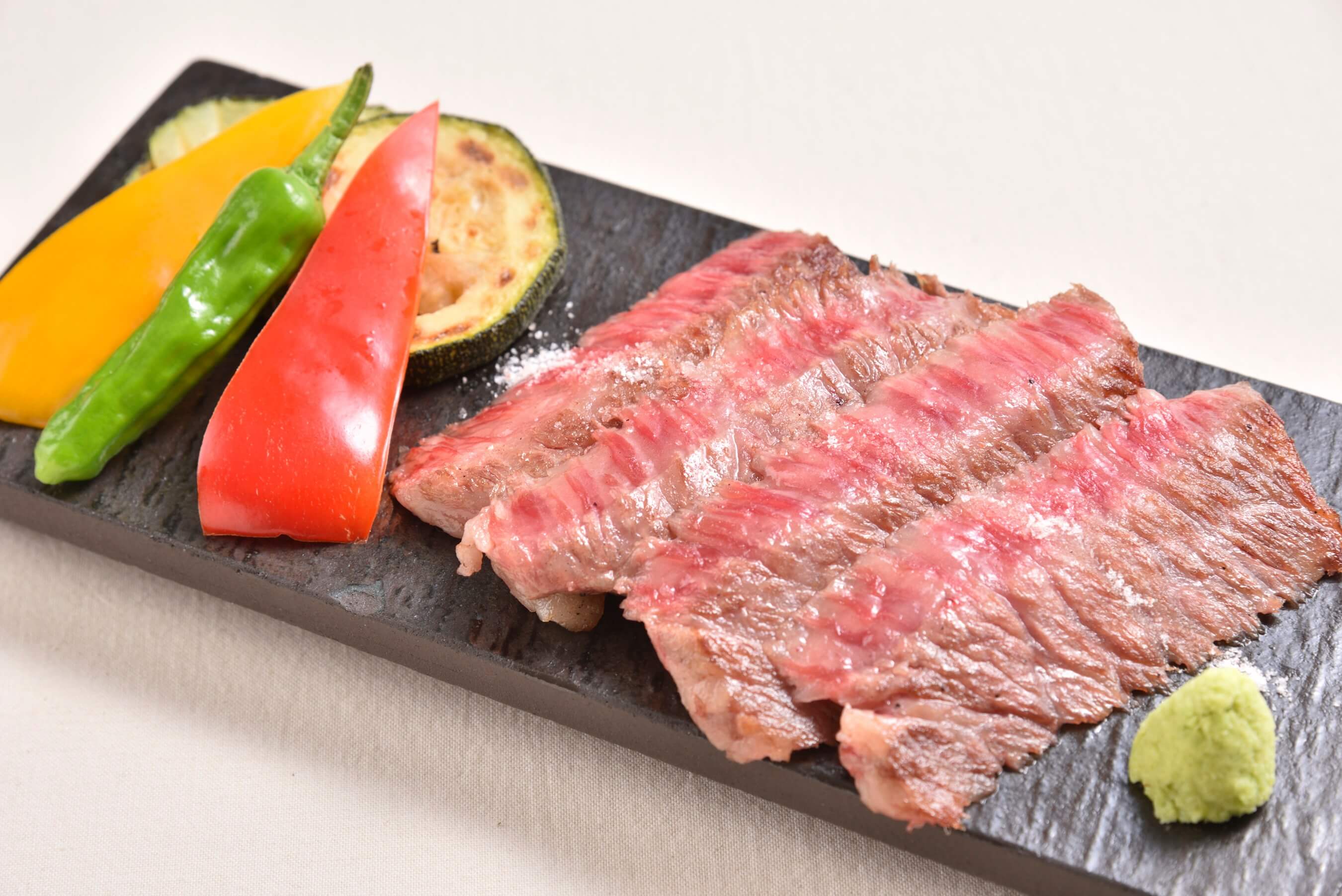 Yamagata-Gyu Roasted Steak (¥2,160) – Kansai Region
Restaurant: Sendai Gyutan Kyodo Ryori Mori no Mi Tasuke [Alpa 3F]
*Limited servings from 5pm.
Those who eat at restaurants from 3 of the seven areas available (Hokkaido, Tohoku, Kanto, Chubu/Hokuriku, Kansai, Chugoku/Shikoku, Kyushu, Okinawa) can also join in the "Gurutto Nippon Stamp Rally" to win local ingredients.
Taste local cuisines from all over Japan at the Oishii Nippon Restaurant Fair.
■Information
Oishii Nippon Restaurant Fair
Address: Sunshine City Alpa B1-1F-2F-3F, 3-1 Higashiikebukuro, Toshima-ku, Tokyo
Running: February 2, 2018 – March 11, 2018
Times: 10:00-20:00 (Shopping) / 11:00-22:00 (Dining) *select stores only
Contact: 03-3989-3331
Homepage: http://www.sunshinecity.co.jp
RELATED ENTRIES
Chawanmushi Recipe: Savoury Dessert Made With Carrots, Cream Cheese & Mirin

Together with soy sauce and miso, mirin is a fundamental condiment in the Japanese kitchen and for many recipes for Japanese food. It's a sweet rice wine that has lower alcohol content and higher sugar content when compared to sake, adding a sweet flavour to dishes.

Today, we're taking a look at a recipe that uses "Mikawa Mirin," a brand of mirin made from high quality rice, to make carrot and cream cheese chawanmushi. Chawanmushi is a savoury egg custard dessert eaten in Japan.

Carrot & Cream Cheese Chawanmushi

Chawanmushi is made using mirin and has a smooth texture to it as well as a subtly sweet flavour. It's the perfect accompaniment to a hot summer's day.

Ingredients (Serves 1)


●Chawanmushi
60g carrots
240ml dashi
20ml soy sauce
120ml Mikawa Mirin
8g sugar
18g cream cheese
1 egg

●Okra-an
Okra
30ml dashi
0.5g salt
3ml Mikawa Mirin

Method

We will start by making the chawanmushi.

1. Slice the carrots and boil them until they become soft.

2. Add the soy sauce, sugar, and lots of mirin and cook through the dashi.

3. Cook for approximately 20 minutes on a medium heat, then cool with ice. Add the cooled carrots, cream cheese, and 20ml of the dashi into a blender and bend.

4. Add the egg to the mix and steam the mix for 12 minutes on a medium heat.

While the chawanmushi is cooling, we'll make the okra-an.

5. Mix together the okra-an dashi, mirin, and salt together. Add watered potato starch and thinly sliced okra. Leave to cool in the refrigerator.

6. Add the okra-an to the cooled chawanmushi and tuck into your cute two-layered dessert.

Carrot & Cream Cheese Chawanmushi

The dessert is an enjoyable mix of the sticky texture from the okra-an and smooth chawanmushi. It's great to have not only at lunch or dinner, but at home parties with friends too.

–How's the taste?


Misa Kimura: "It works really well with the mirin. The chawanmushi is like a sweet treat. It's super easy to make too, so I think I'll be making it at home!"

Mirin is indispensable to any Japanese cupboard and can be used in many ways, whether it be a classic Japanese dish or a dessert like this one.

Mikawa Mirin 700ml: ¥1,122 (Tax Included)

This authentic brand of mirin is made using a traditional method of Japanese brewing which blends in the delicious taste of rice. It's so delicious that you just want to drink the whole bottle. A high quality mirin, it has a distinct sweetness, colour, and texture. It has a rich flavour, and the taste of the rice elevates the flavours of its ingredients.

Mikawa Mirin Official Website: http://www.mikawamirin.jp/
Official Online Store: http://mikawamirin.jp/product/product_step1.php?m=n
Official Facebook: https://www.facebook.com/mikawamirin

Recipe


This recipe was conceived by ITEMAE, a famous restaurant serving Japanese cuisine that is listed in the Michelin Guide.

Model: Misa Kimura
Photographer: Haruka Yamamoto

Information

ITEMAE
Address: 10-14 Kamiyamachō, Shibuya, Tokyo
Opening Hours: Lunch 11:30-15:00 (Weekdays Only) / Dinner 18:00-23:30
Closed: Sundays / New Year's Holiday
TEL: 050-5595-4795

Inari Sushi Restaurant Tsurigitsune to Open in Osaka International Airport's North Terminal

Japanese food and confectionery company Bijuu is opening a new restaurant called Tsurigitsune inside Osaka International Airport's North Terminal on August 5, 2020. The restaurant will specialise in inari sushi, a type of sushi packed into pouches of deep-fried tofu.

Bijuu is known for producing and selling such products as Kyoto's famous coarse sweet red bean paste-filled yatsuhashi otabe crackers.

Tsurigitsune will serve "Kyo Dashi Oinari," a type of inari sushi made with fried tofu Saga Tofu Morioka—a long-standing tofu shop in Sagano, Kyoto—soaked in lots of sumptuous Kyoto-style dashi. The restaurant will also serve a special type of sweet otabe cracker which cannot be eaten anywhere else.


Kyo Dashi Oinari (Includes 15) | ¥3,240 (Tax Included)

The dashi that the Kyo Dashi Oinari are soaked in take up all the delicious flavour of kombu, sababushi smoked mackerel, iwashibushi pilchard, and katsuobushi dried bonito, all of which serve to add that authentic Kyoto flavour.


Tanto Otabeyasu | ¥930 (Tax Included) *Served 6:30-10:00

As well as Kyo Dashi Oinari, Tsurigitsune's menu includes a line-up of dishes that celebrate the flavour of dashi, including soba, dashimaki tamago omelette, and more.

If you're travelling to Osaka, why not get an authentic Kyoto experience too by dining at Tsurigitsune?

Information

Tsurigitsune
Grand Opening: August 5, 2020
Address: Osaka International Airport North Terminal 2F Boarding Area, 3-555 Hotarugaike NishimachiToyonaka, Osaka
Opening Hours: 6:30-20:20 (Last Orders 19:50)
TEL: 06-6836-9217

Official Website: http://www.bijuu.co.jp/tsurigitsune/

The Quintessential Quintuplets Get a Full Makeover This Summer For Season Two

Everybody's favourite sister quintuplet is set to roll up to an all-new, revamped exhibition this summer. The Quintessential Quintuplets Exhibition MAKEOVER will take place at Tokyo's Sunshine City World Import Mart Bulding in Ikebukuro from August 15 to 30 and subsequently Osaka's Nanko ATC Museum from November 26 to December 6.


The exhibition is taking place to promote the upcoming season season of The Quintessential Quintuplets and will feature a whole new merchandise line-up, new displays, and more. Series creator Negi Haruba has also illustrated a new visual for the exhibition.

The Quintessential Quintuplets is a manga series written and illustrated by Negi Haruba. The story follows high school student Futaro Uesugi who becomes a private tutor for the sisters of the wealthy Nakano family, all of whom have no interest in study or grades. It's up to Futaro to change their minds.

A second season of the anime series is set to air in January 2021. A mobile game is also in the works. The game is a romance comedy puzzle game whereby the player deepens their bonds with the five sisters. Players take the role of the series protagonist Futaro through an original story with new voice acting recorded for the game.

©Negi Haruba・Kodansha

Information

The Quintessential Quintuplets Exhibition MAKEOVER
Tokyo
Location: Ikebukuro Sunshine City World Import Mart Bldg. Floor 4F – Hall A
Running: August 15, 2020 – August 30, 2020
Time: 10:00-20:00 (Until 17:00 on August 30)

Slots: 10:00/11:00/12:00/13:00/14:00/15:00/16:00/17:00/18:00/19:00

*You must book a ticket for one of the specified slots at the link below by 16:00 the previous day

Buy Ticket: https://l-tike.com/event/5hanayome-makeover/ (L-Code: 36055)

Osaka
Running: November 26, 2020 – December 6, 2020

Location: Osaka Nanko ATC Museum

*Ticket details TBA

The Quintessential Quintuplets Exhibition MAKEOVER Official Website: http://www.gotobun-exhibition.com/

Pikachu Ice Lollies and Frappe to Arrive at Tokyo's Pokémon Cafe This Summer

The Pokémon Cafe in Ikebukuro, Tokyo is introducing some refreshing Pikachu sweet treats  to its menu this summer, beginning on August 1.

Pikachu Pineapple Ice Bar | ¥650 (Before Tax)

First up on the is the tropical pineapple flavoured ice bar which comes with four different variations of Pikachu's adorable face. There's also two different packaging designs which come in blue or pink.

Pikachu Tail Chocolate Banana Frappe | ¥700 (Before Tax)


Drink Sleeve | ¥550 (Before Tax)

For drinks, the Pokémon Cafe is serving up a chocolate banana frappe topped with Pikachu's tail made from chocolate. The drink comes with a free sleeve of Pikachu's chubby face.

© 2020 Pokémon.©1995-2020 Nintendo/Creatures Inc./GAME FREAK inc.

Information

Pikachu Sweets by Pokémon Cafe
Address: Sunshine City Alpa 2F, 3-1-2 Higashi-Ikebukuro, Toshima-ku, Tokyo
Opening Hours: 10:00-20:00

Official Website: https://www.pokemoncenter-online.com/cafe/pikachu_sweets/

Cautions
*Opening hours subject to change. Please check the official website before travelling.
*Duration of these limited-time menu items subject to change without notice.
*Available while supplies last.
*Photos are for illustrative purposes only. Actual products may differ in colour and design.

Mobile Game BanG Dream! Girls Band Party Gets Themed Cafe in Tokyo, Osaka, & Nagoya

LEGS COMPANY is opening three cafes in Tokyo (Ikebukuro), Osaka (Umeda), and Aichi (Nagoya) based on the popular mobile game Game BanG Dream! Girls Band Party for a limited time from July 31, 2020.

Game BanG Dream! Girls Band Party is a rhythm and adventure mobile game that was released in Japan in 2017. It is part of Bushiroad's "BanG Dream!" music media franchise which is centred on all-female bands.

Since summer 2017, LEGS COMPANY has opened themed cafes based around the game every year. 2017 saw the cafes focus on the vocalists of the bands in the game. In 2018, it was the keyboardists and DJs, and last year the drummers. Each theme brought with it illustrations and decorations created specifically for the cafes, as well as a food menu inspired by the characters, original merchandise, and more.

This year marks the 4th run of the annual summer cafe which will hit Tokyo, Nagoya, and Osaka. The theme this time around focuses on the seven main bands from the game. Seven characters from the bands, including one from a new band, will welcome fans in the form of kawaii-packed dishes, drinks, and desserts.

Yamabuki Bakery's Mini Croissant Plate (Poppin'party): ¥1,590 (Before Tax)


Kitazawa Butcher's Stamina Croquette Curry (Hello, happy world!): ¥1,490 (Before Tax)

All of the main dishes on the menu are colourful and vivid, plated with hearty portions of delicious and nutritional goodies.

Strawberry Rock Parfait (Afterglow): ¥1,290 (Before Tax)


Colourful Doughnut Sandwich (Pastel*Palettes): ¥1,290 (Before Tax)

This gourmet dessert is topped with fruit, so gorgeous it seems a waste to eat.

Grape: ¥890


Ramune: ¥890

There are colourful drinks too with each colour representing a different band. Support your favourite band by getting a glass!

Pin Set 2020 ver. (7 Designs): ¥3,100


Canvas Art (7 Designs): ¥3,500 Each


Birthday Pins (4 Designs): ¥650 Each

Fans can get their hands on plenty of exclusive merchandise too, and there's even birthday items and food available too.

Online Birthday Cake (4 Designs): ¥3,850 Each (+¥950 shipping fee)


Cushions (22 Designs): ¥3,800 Each

You can even order your own special birthday cake in Japan from the cafe, and they're not short on exclusive merchandise.

©BanGDream! Project ©Craft Egg Inc. ©bushiroad All Rights Reserved.

Information

Game BanG Dream! Girls Band Party Cafe 2020
Tokyo

IKEBUKURO BOX cafe&space / July 31, 2020 – September 6, 2020
Address: Matsumoto Kiyoshi Ikebukuro Part 2 (Floor 4F), 1-22-8 Higashi-Ikebukuro, Toshima-ku, Tokyo

Osaka

UMEDA BOX cafe&space / July 31, 2020 – September 6, 2020
Address: Umeda LOFT (Floor 1F), 16-7 Chayamachi, Kita-ku, Osaka, Osaka Prefecture

Aichi

NAGOYA BOX cafe&space / July 31, 2020 – August 30, 2020
Address: LACHIC (Floor B1F), 3-6-1 Sakae, Naka-ku, Nagoya, Aichi Prefecture

Booking Price: ¥650 (Before Tax) *Max 4 people per booking, comes with gift

Game BanG Dream! Girls Band Party Cafe 2020 Official Website: https://bang-dream-cafe.jp/

Ikebukuro's Sunshine Aquarium to Open Magical New Jellyfish Area

Sunshine Aquarium in Ikebukuro, Tokyo is set to open its brand new jellyfish area as part of the aquarium's third major renovation on July 9, 2020.

Jellyfish Panorama Tank

Two tanks will grace this area: the magnificent moon jellyfish will dance across the 14-meter wide "Jellyfish Panorama" tank, while sea nettle jellyfish, which are known for their long tentacles, will swim in the "Jellyfish Screen."


The jellyfish exhibit already in Sunshine Aquarium is also being renovated, with gorgeous new flooring and walls being put in place. Six tanks will be housed here, including the 360° "Jellyfish Tunnel," "Jellyfish Loop," "Jellyfish Drop," and "Jellyfish Dream."

A Spectacular Performance of Music, Smells, and Lighting

The new jellyfish area will feature original sounds newly recorded to capture the vibe of the jellyfish's movements. There will also be special fragrances you can smell, as well as beautiful lighting that twinkles like the swaying of the water. All of this serves to make visitors feel calm and relaxed.

Exclusive Tully's Coffee Beverage

T's Splash Nata de Coco in Oasis: Have-In ¥649 / Takeout ¥637

This refreshing carbonated drink is inspired by jellyfish filled with lemon flavoured nata de coco coconut jelly. Exclusive to Sunshine Aquarium, the drink comes with one of four possible special jellyfish straw flags.

Grand Opening Commemoration Products

High Grade Jellyfish Confection: ¥400

Limited in stock, this confection was made in collaboration with Ikebukuro's long-stand confectionery shop Ikebukuro Miharado and also under the guidance of the aquarium's jellyfish staff.

Jellyfish Konjac: ¥972

Konjac shaped just like real jellyfish.

Grand Opening Commemoration Menu

Jellyfish Cold Greens: ¥1,100 / CHUKA SHUNSAI RYOURI・HINABE SHU (Alpa Floor 3F)


Blue Hawaii Tiny Aquarium & Jellyfish Jelly: ¥495 AGIO (Alpa Floor 3F) *15 served per day

Select restaurants in Sunshine City Alpa will also serve up some limited-time jellyfish-inspired dishes and drinks from July 9 to celebrate the opening of Sunshine Aquarium.

Information

Sunshine Aquarium
Address: Sunshine City World Import Mart Bldg. Rooftop, 3-1 Higashiikebukuro, Toshima Ward, Tokyo
Opening Hours: 9:30-21:00 (until September 10) / 10:00-18:00 (from September 11)

Entry Price

General (High School Students and Older) ¥2,200 (¥2,400 from July 9)

Children (Elementary & Junior High School Students) ¥1,200

Infants (Aged 4+ Years): ¥700

Official Website: https://sunshinecity.jp/

*Photos are for illustrative purposes only. All listed prices are tax-inclusive.

Natsume's Book of Friends Exhibition to Take Place at Animate Ikebukuro in Tokyo

The Animate Ikeubkuro Temporary Store has announced a special exhibition for Natsume's Book of Friends which will open on July 10, 2020 and be free to enter.

Natsume's Book of Friends

Natsume's Book of Friends is a manga series by Yuki Midorikawa. It was first published in the shojo manga magazine LaLa DX in 2003 and began serialisation in 2005. It subsequently switched to LaLa in 2008 where it continues to be published. A 74-episode anime adaptation spread across six seasons aired between 2008 and 2017.

There are five illustrations of Nyanko-sensei and keywords scattered around the 2nd floor of Animate Ikebukuro Temporary Store. If you can find them all, you'll receive a free folder as pictured above in the bottom right. The exhibition will also showcase illustrations drawn by Yuki Midorikawa, drafts, sined pictures, and more.

©Yuki Midorikawa/Hakusensha

Information

Natsume's Book of Friends Exhibition (Japanese Name: 「夏目友人帳」緑川ゆき先生複製原画展 & 復刻・ニャンコ先生を探せ!)
Running: July 10, 2020 – July 26, 2020

Location: Animate Ikebukuro Temporary Store (Floor 2F)

Find Nyanko-sensei
*Folders are limited in stock

*Free entry

*Restricted entry during busy times

*A face mask must be worn at all times in the store

*Event subject to change, postponement, or cancellation

Exhibition Website: https://www.animate-onlineshop.jp/contents/fair_event/detail.php?id=104117

Animate Ikebukuro Temporary Store Official Website: https://www.animate.co.jp/special/301734/

Mr. Osomatsu Themed Cafe to Open at Animate Ikebukuro This Summer

Animate Cafe, a chain of cafes in Japan which collaborates with popular anime, manga and games, has announced that it's set to serve up an Osomatsu-kun themed cafe at Animate Cafe Ikebukuro 4 from July 15, 2020.

Osomatsu-kun is a comedy manga series by Fujio Akatsuka which was rebooted in 2015 with the anime series Mr. Osomatsu (also known as Osomatsu-san). A second season aired between 2017-2018 and an anime film, Osomatsu-san the Movie, was released in 2019.

Choromatsu's Grape Drink: ¥650


Todomatsu's Revenge Strawberry Milk: ¥650


BIG Acrylic Stands (6 Designs): ¥1,600 Each


Acrylic Name Badges (6 Designs): ¥500 Each

"Kindergarten" is the theme of the cafe collaboration, which sees the six Matsuno brothers turned into kindergarteners for the merchandise designs. Fans can tuck into food and drinks themed on brothers as well as get their hands one exclusive merchandise.

Free Coasters (6 Designs)

Customers who order from the collaborative menu will receive a free coaster. Those who spend over ¥2,000 (tax included) will receive two coasters from a different set of 15 coasters.

©Fujio Akatsuka / Osomatsu-san Production Committee

Information

Animate Cafe Ikebukuro 4
Running: July 15, 2020 – August 17, 2020
*Between July 15 and July 19, reservations will be mandatory and customers who sign up will be selected randomly. From July 20 to August 17, reservations are not necessary.
*Dates and times subject to change.

*Photos are for illustrative purposes only.

*Prices listed are tax-inclusive.

Animate Cafe: https://cafe.animate.co.jp/event/osomatsusan2007/

SANRIO CAFE Ikebukuro to Open in Tokyo's Sunshine City On June 5

Sanrio is set to open the new SANRIO CAFE Ikebukuro in on floor B1F of Sunshine City in Ikebukuro, Tokyo on June 5, 2020.

Just a convenient 8-minutes on foot from Ikebukuro Station, SANRIO CAFE Ikebukuro will serve up a menu that captures the kawaii world of Sanrio's roster of characters.

The cafe is divided into two areas: the main cafe space, and then the wagon corner for takeout. Enjoy dining surrounded by adorable Sanrio characters on the walls and ceiling, or take your character-inspired food and drink away with you.

The cafe is putting the health and safety of its customers and staff at the top of its list in response to the novel coronavirus (COVID-19) and so will operate the cafe while taking all necessary safety measures.

If you're in Tokyo, or the next time you're in Tokyo, make sure you don't pass up the chance to dine at SANRIO CAFE Ikebukuro.

Information

SANRIO CAFE Ikebukuro
Grand Opening: June 5, 2020 at 10:00 (JST)
Location: Sunshine City (Floor B1F), 1-28-1 Higashi-Ikebukuro, Toshima Ward, Tokyo
Opening Hours: 10:00-21:00 (Last Orders 20:00)
TEL: 03-5985-5600 (Open from June 5, 2020)

Sanrio Official Website: https://www.sanrio.co.jp/

*Please note that opening hours are subject to change or closure depending on the status of the novel coronavirus (COVID-19). For the latest updates, please visit Sanrio's official website.

Yaoi Manga Dakaretai Otoko 1-i ni Odosarete Imasu Collaborates With Animate Cafe in Ikebukuro

animate cafe—a cafe chain which collaborates with popular anime series, games, and manga—is opening a new store called "DECOTTO by animate cafe" in Ikebukuro on June 24, 2020. For its first collaboration, it will collaborate with Hashigo Sakurabi's popular yaoi manga Dakaretai Otoko 1-i ni Odosarete Imasu from June 24, 2020 to July 27, 2020.

CHOCOTTO DECOTTO Character Doughnuts (Tonyaka/Chunnya): ¥600 Each

animate cafe operates cafes both in Japan and overseas, and has seen countless collaborations with popular series. DECOTTO will open as a new brand of the company which will serve doughnuts inspired by anime, manga, and game characters.

DECOTTO GIFT Souvenir Doughnuts (Tonyaka/Chunnya): ¥400 Each

CHOCOTTO DECOTTO will be served as cute, decorative doughnuts based on characters. They are nothing short of Instagram-worthy.

Seasonal DECOTTO TEA: ¥600 Each (More flavours available)

Bonus Coasters (9 Designs) / Bonus Straw Markets (2 Designs) *Designs chosen randomly

DECOTTO will serve both regular doughnuts as well as seasonal flavours. When you order a doughnut or a drink, you'll also receive a free coaster or straw marker.

Doughnut Squishies (2 Designs): ¥800 Each


Doughnut Shaped Towels (2 Designs): ¥1,000 Each

Get your hands on exclusive doughnut merchandise too.

Hashigo Sakurabi's popular yaoi manga Dakaretai Otoko 1-i ni Odosarete Imasu has sold over 3.5 million copies. A 13-episode anime series aired in 2018.

©Hashigo Sakurabi/libre

Information

"Dakaretai Otoko 1-i ni Odosarete Imasu" x "DECOTTO by animate cafe"

Running: June 24, 2020 to July 27, 2020
Location: DECOTTO by animate café (Animate Annex, 3-2-1 Higashi-Ikebukuro, Toshima Ward, Tokyo)

Access: 8 minutes on foot from Ikebukuro Station

*June 24-28 is reservation only, and reservations will be allotted randomly

*June 29-July 27 will be normal service

Official Instagram: https://www.instagram.com/decotto_donut/

Stock Your Kitchen With Japanese Kitchenware Tools by SALON adam et rope'

SALON adam et rope' has launched its new "Nihon no Daidokoro Dougu" (Japanese Kitchen Tools) collection which features a curated selection of Made In Japan kitchenware and cookware items from high quality Japanese brands.

Kasane

Top: ¥12,000 / Middle: ¥12,000 / Bottom: ¥9,000 (Before Tax)

Traditionally, Japanese knives were made by men with men in mind, but these Kasane knives are made by women to fit with the modern age. They are made in such a way to feel comfortable in smaller hands. The handles are made from rare natural wood from the cerasus jamasakura trees of Gifu Prefecture which give them a texture that changes as you continue to use the knives. The blades themselves are made from high-carbon stainless steel which gives them superior sharpness and durability. The blade edge is the result of a new technology developed by Sumikama called "Zero Edge" which makes them thin and sharp.

Kaji Donya

 
Left: ¥1,300 / Middle: ¥2,000 / Right: ¥2,800 (Before Tax)

Left: ¥1,000 / Middle: ¥1,200 / Right: ¥2,000 (Before Tax)

These handy stackable containers are made by Kaji Donya, a company based in Tsubame, Niigata. The height of each one is the same which makes them super convenient when stacking inside fridges.

Ceramic Grill: ¥1,400 (Before Tax)

The ceramic grill is a longtime seller at SALON. If you're grilling bread on it, it leaves the outside crispy and the inside nice and soft. It uses far-infrared rays which means the water content of the ingredients grilled on it is not lost, allowing for the full tasty flavour to stay locked in and the food plump and juicy.

Father's Day: Otokomae Tofu Celebrates Dad's Around the World With New Tofu Product

Japanese tofu company Otokomae Tofu is celebrating Father's Day this year by releasing its new "Chichi no Hi Tofu" (Father's Day Tofu) at supermarkets around Japan for a limited time between June 15 and June 21.

When you pour soy sauce over the Father's Day Tofu, a message of gratitude appears on the tofu's surface in Japanese. This is a unique, one-of-a-kind tofu experience. There are four messages in total which translate to: "Manly," "Thanks always, dad. I love you, live a long life," "You work so hard papa, I love you," and "Dad."

Giving your dad some Father's Day Tofu is sure to make for a Father's Day to remember!

Information

Chichi no Hi Tofu (Father's Day Tofu)

Running: June 15, 2020 – June 21, 2020

Price: ¥158 (Before Tax)

Available: Supermarkets in Japan (Except Hokkaido and Okinawa)

Otokomae Tofu Official Website: http://otokomae.com