The first Kansai area company store of "Nanaya"will be opened on February 3rd (Sat.). Here, they will sell not only their most popular very rich premium matcha gelato, but also their excellent matcha chocolate which is made using their unique production methods.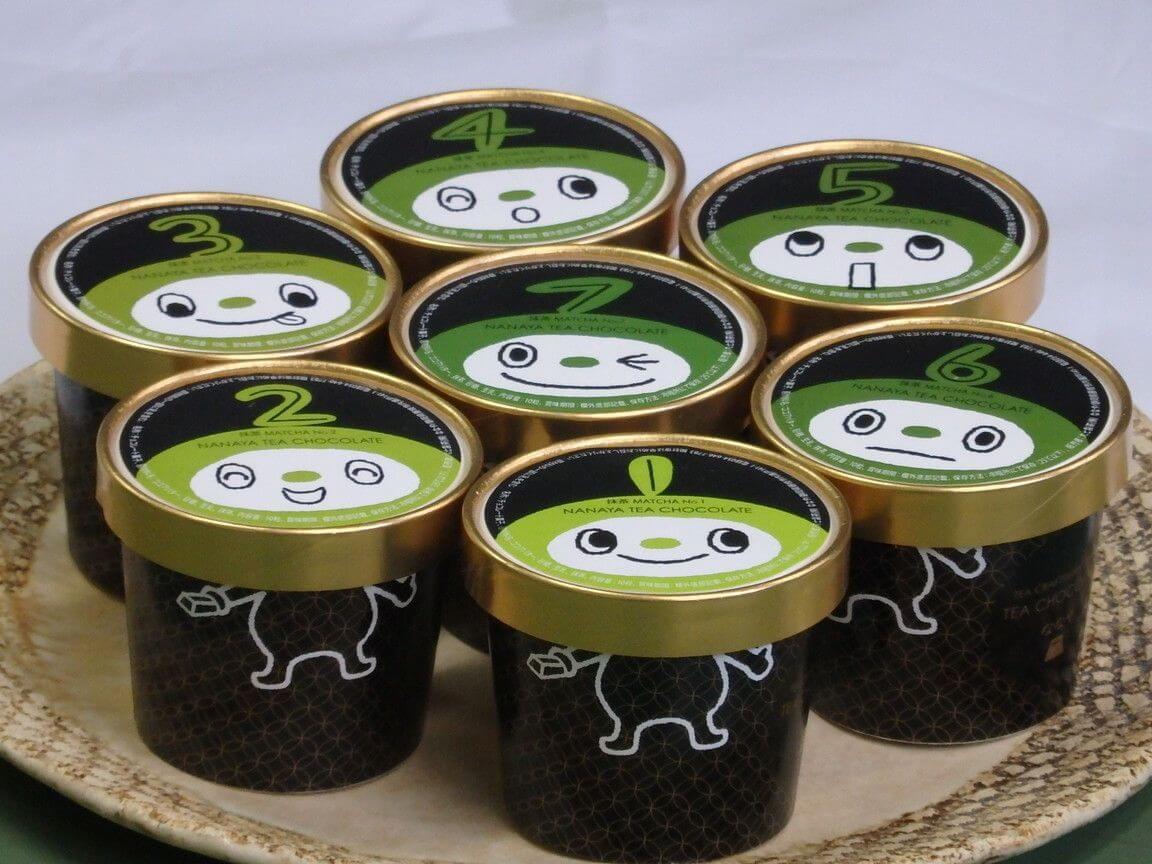 They are offering a great variety of matcha gelato types. They offers seven varying levels of matcha intensity – level 1 begins with a more moderately sweeter flavour, but as you progress up the scale to level 7 the flavour of the matcha becomes richer and deeper. The premium No. 7 matcha gelato uses high-grade matcha and this sweets item was put on sale from 2010. It has an unbelievably rich matcha flavor.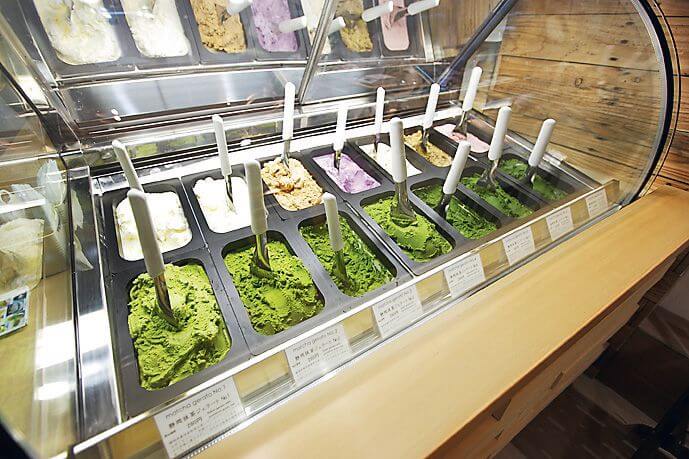 So as to let customers experience the high-quality of the matcha, matcha powered has been added to the gelato to the highest level possible. In fact, it could be said that this is not a gelato but rather a "compressed matcha."Furthermore, in the gelato contest sponsored by the Japan Gelato Council this sweets item received the highest scores.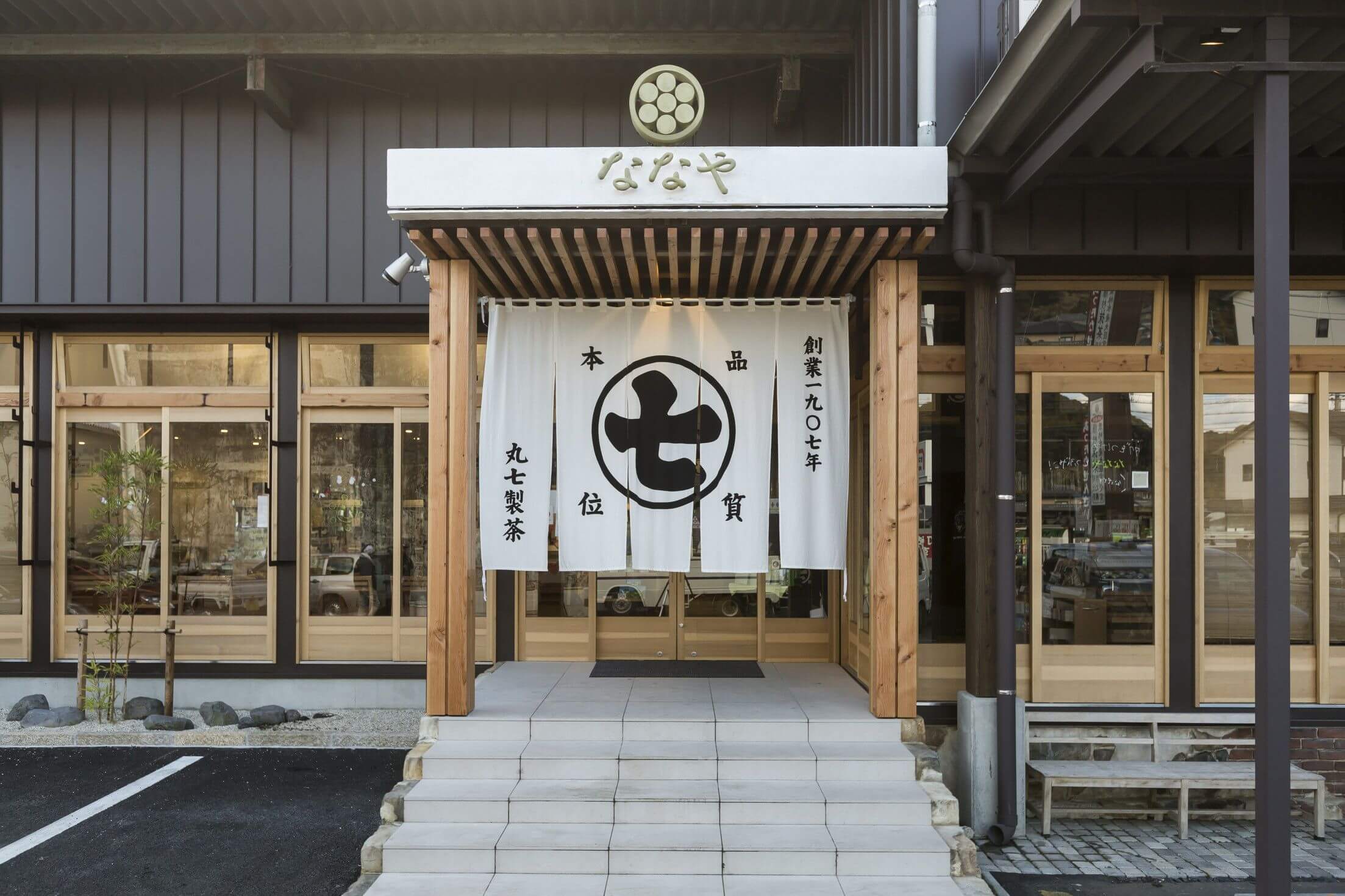 Following the success of this matcha gelato, Nanaya is now experimenting with making an original white chocolate matcha flavor, with the aim of producing the most delicious and richest matcha chocolate in the world.
They do not just melt the white chocolate and add matcha to it, like most other chocolate matchas, but rather they use additive-free and natural ingredients to make a chocolate matcha that has texture and where the aftertaste is awesome. This is a chocolate matcha experience you will never forget.
In addition to the gelato and chocolate items there will be a limited- time-and-quantity-offer pound cake which makes good use of Kyoto's famous "Kyo yasai" (Kyoto vegetables).
Why not enjoy a maccha chocolate made by a professional green tea shop.
■Information
Nanaya Kyoto Sanjyo Shop
Opening: 2018, January 22nd (Mon.)10:00~"Neighborhood Open"
* the shop will be opened to neighbors and local residents
January 28th (Sun.) 10:00~ pre-opening event
February 3rd (Sat.) 10:00~ grand opening
Address: 92-1 Jyoru Aburaya-cho, Yanagibaba Sanjyo, Nakagyo-ku, Kyoto
Hours: 10:00~18:00
Holidyas Every first Tuesday of the month (excluding national holidays)
TEL:075-251-7780