Valentine's Day used to be a day where girls give chocolates to boys they like. However, many people nowadays are giving chocolates to themselves "Jiko Chocolate," to their friends "Tomo Chocolate" and to their colleagues "Giri Chocolate." In this article, I will introduce to you some unique products which are suitable to be given to friends and colleagues.
Valentine's Day-limited product "Harajuku Ringo (apple)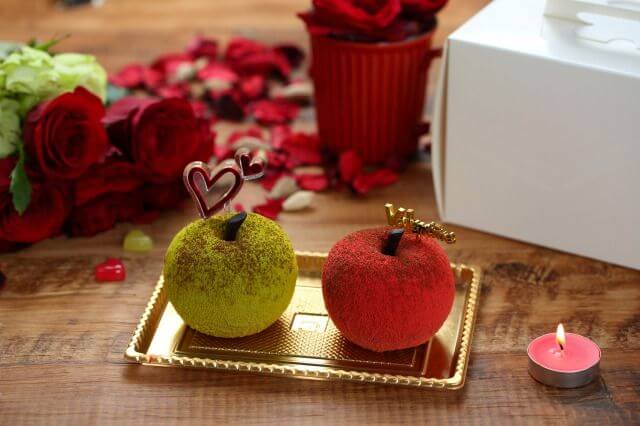 "Harajuku Ringo" is a product that looks like an actual fruit. This product uses apple-flavored white mousse usually, but the Valentine's Day-limited version uses a bitter mousse. An apple comport is wrapped with the mousse made of the apple variety, Kogyoku, a Japanese apple. Powdered white chocolate is sprinkled on the surface of the cake making the cake look so beautiful.
Detailed information:https://www.moshimoshi-nippon.jp/74682
■Information
Price: 1,600 yen + tax
Reservation: until 02,12,2018
Receivable period: from 02,12,2018 to the 14th
Anywhere Door
Address: FLAGIA, 3-27-15, Jingumae, Shibuyaku
Business hours: 11:00 to 19:00
Fixed holiday: Monday
TEL:03-6721-1995
Eatable letter "Chocomail"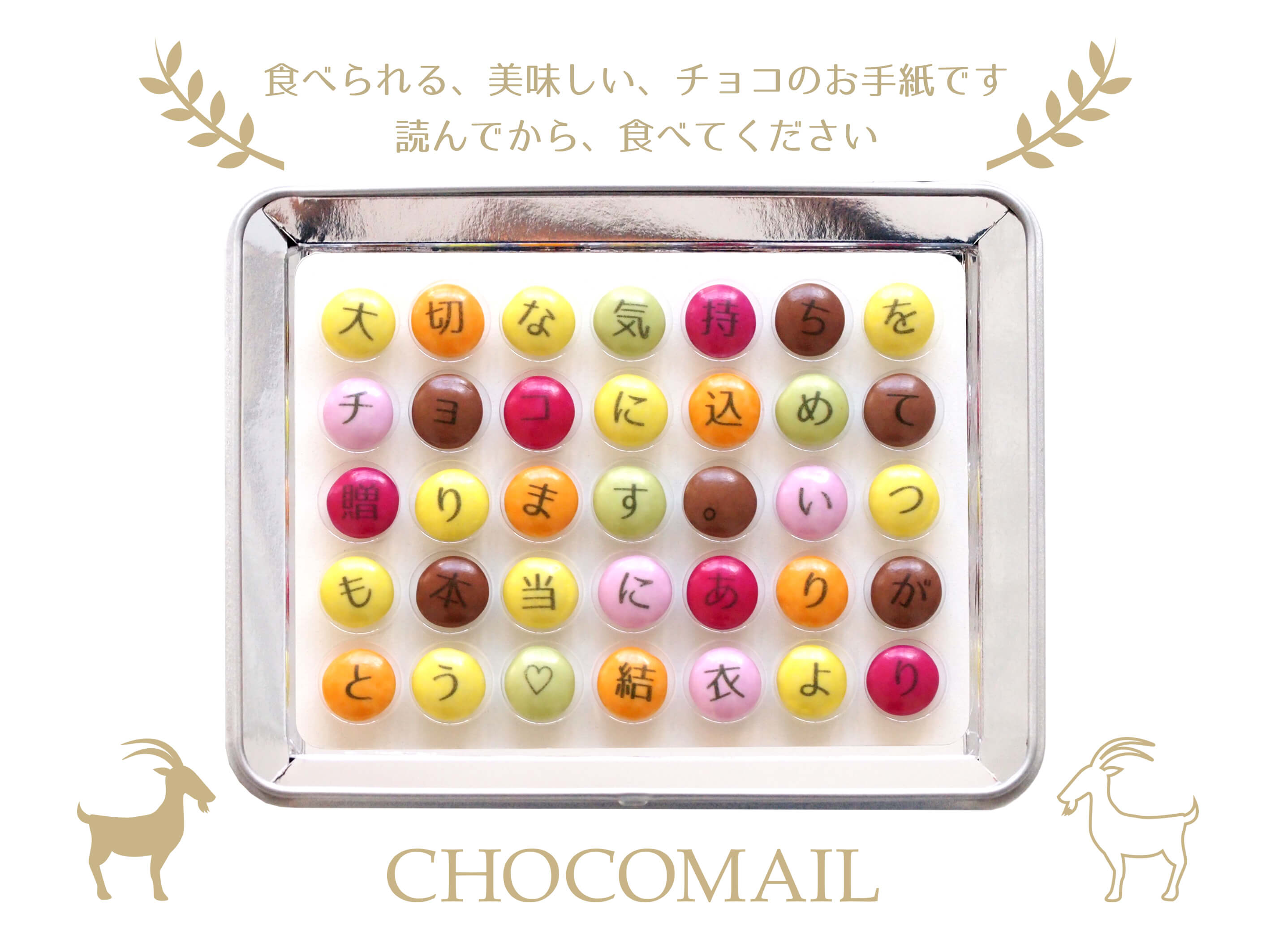 "Chocomail" is a website where you can create a chocolate shaped in the form of letters (less than 35 letters) that you can decide at your own will. Hiragana, kanji characters and alphabet can be entered. You can create your one and only dessert gift.
■Information
Chocomail
Price: 2,800 yen (tax/sending fee included)
Company's name: Cookie Mail
"TENGA SWEET LOVE CUP"
"Giri TENGA" is a product which is sold during the Valentine season. The product gathers much attention on SNS every year and they will sell the product named "TENGA SWEET LOVE CUP" this year. Ten pieces of chocolate wrapped in golden paper are put inside the chocolate-colored cup. The product is suitable to be bought as a gift for friends and colleagues.
■Information
"TENGA SWEET LOVE CUP"
Price: 500 yen (tax included)
Available stores: TENGA SHOP, TENGA VILLAGE, Variety Shop throughout Japan and TENGA's official online shop: http://store.tenga.co.jp/
Wakusei Candy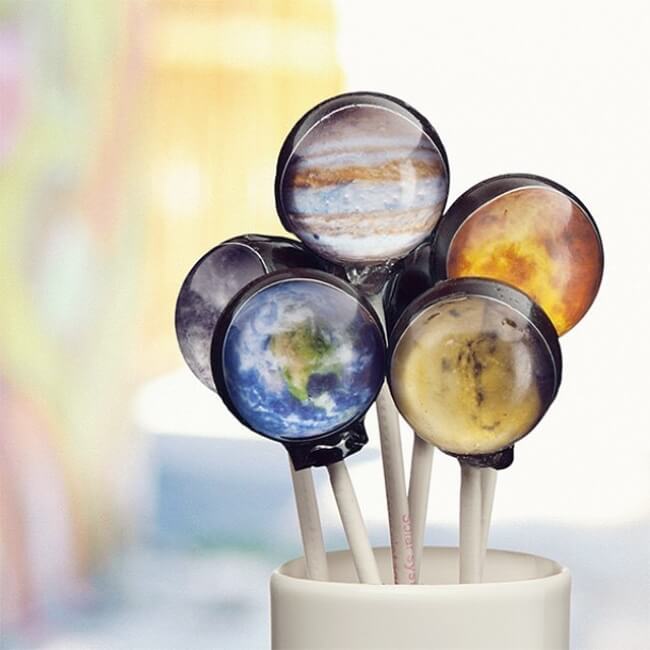 "Wakusei Candy" which took first place in the sales numbers ranking of Village Vanguard last year will be sold as a "sale item" this year. This product was created by the workers of Vintage Confections located it Illinois, U.S.A. The beautiful design of the product has gathered much attention and is also known as "Cosmo Candy." The content of the product is selected randomly.
■Information
Available page
"28g HAPPY TURNS FOR YOU"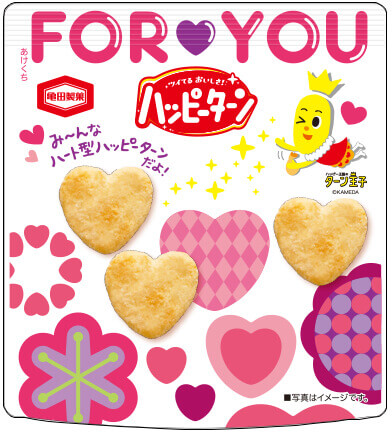 "28g HAPPY TURNS FOR YOU" (hereinafter noted as "HAPPY TURNS FOR YOU") will be sold for a limited time offer from the 4th of January 2018 to the end of February.  "HAPPY TURNS FOR YOU" is a special product which includes heart-shaped Happy TURNS only. You can enjoy heart-shaped snacks which cannot be seen often. The package design has four patterns. Each of them is colorful and cheerful so they are recommended to buy as a gift for Valentines. The reverse side the of the product has a message column.
Detailed information:https://www.moshimoshi-nippon.jp/84810
■Information
28g HAPPY TURNS FOR YOU
Release date: 2018,01,04 (Thurs.)
Price: around 150 yen (tax not included)
How did you like our introduction to five unique Valentines gifts? Let's enjoy this year's Valentine's Day with these unique Valentines items.