"The movie – Doraemon Nobita no Takarajima (treasure island)" will be released on the 3rd of March 2018. Therefore, I will introduce to you some Doraemon goods which are presently being sold.
"The movie -Doraemon Nobita no Takarajima" release commemorative ukiyoe (Japanese traditional painting) wood-block print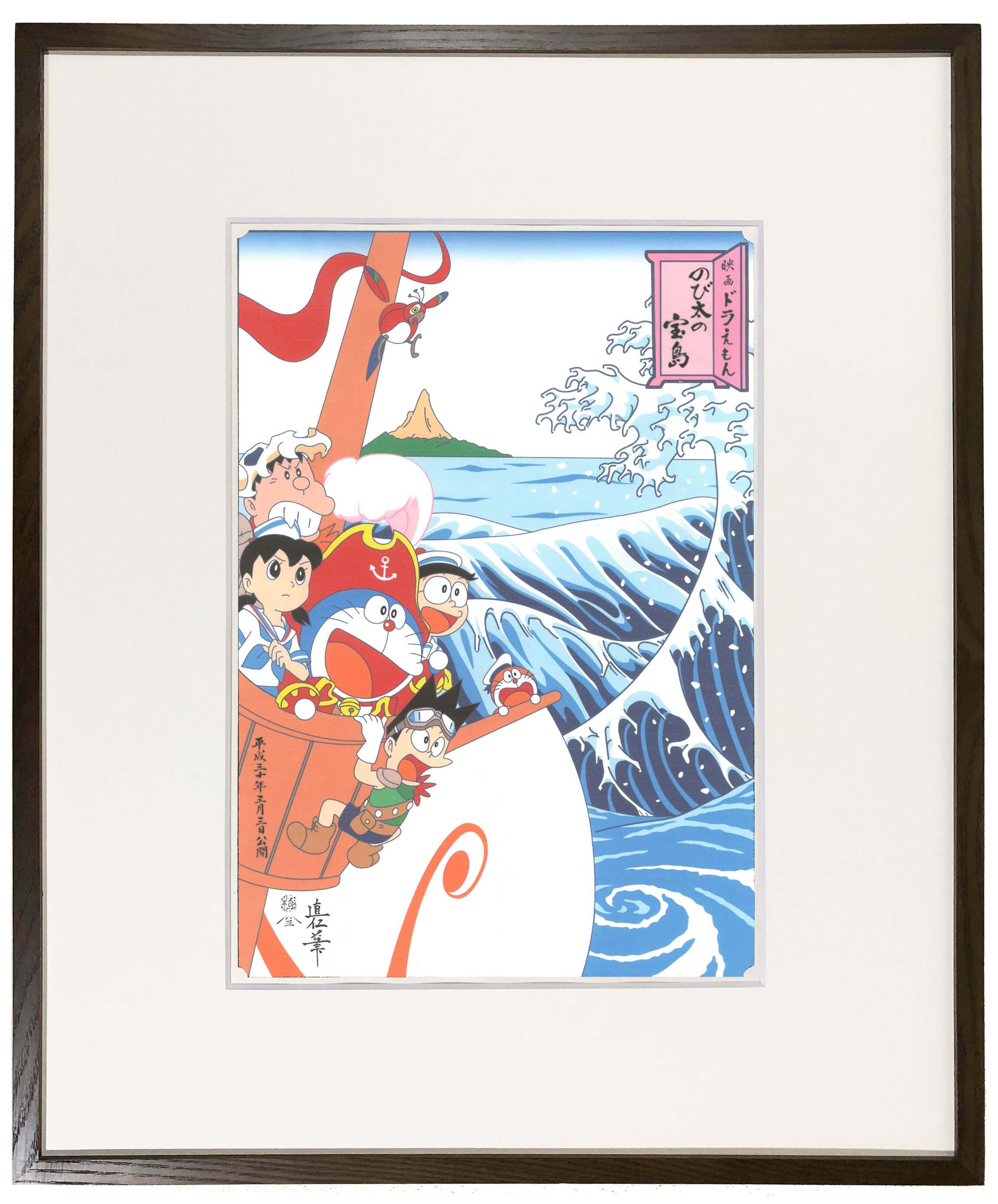 Hiroshige Utagawa was an artist of the Edo Period known as a rival of Hokusai Katsushika. It is said that the two works of Hiroshige used as the motifs of the product "Rokujuyoshu Meishozukai Aha Naruro no Fuha" and "Fuji Sanjurokkei Surugasattanokaijo" were created under the influence of Hokusai's depiction of waves and the composition of "Aranami." The ukiyoe wood-block print of the movie is a print where you can enjoy the world of Hiroshige and the relationship between the two artists. The product represents the keywords of the movie "courage to overcome difficulties," "intrepid challenge" and "friendship."
 "ASOKO de Doraemon"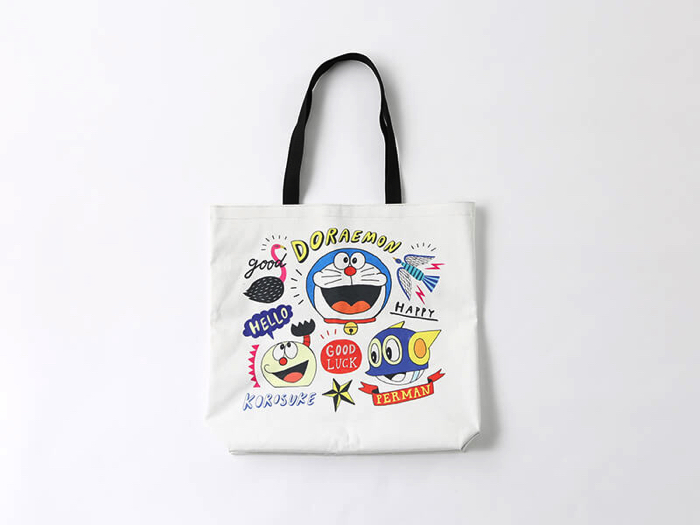 "ASOKO de Doraemon" which is gathering much attention in "ASOKO," on February 2017 will come back! The designers of this merchandise will be the popular creators, buggy and Kazuhiko Ifuku. A wide selection of goodies will be up for grabs including tote bags, pouches, plates, cups, iPhone cases – the list goes on.
Detailed information:https://www.moshimoshi-nippon.jp/86424
 "Doraemon IN 3COINS"
"3COINS" is going to sell Doraemon-related limited products from the 3rd of February 2018 (Sat.). The originally designed items of 3COINS has two patterns that are an item with a soft finish and an item that has a sharp and monochrome design. More than 60 kinds of items such as porches/smartphone cases which are in shape of Doraemon's items, clear bottle which is popular in 3 COINS and vinyl umbrella will be sold.
Detailed information:https://www.moshimoshi-nippon.jp/87234
How did you like our introduction to Doraemon goods? Why not get your very own cute Doraemon goods before the movie is released.