20 stylish and trendy stores will be opened inside "Laforet Harajuku"
The "holy ground" of fashionable girls in Japan, "Laforet Harajuku" which will reach its 40th anniversary on the 28th of October 2018 (Sun.) will renew 20 stores from late February to introduce new cultures and fashions to the world.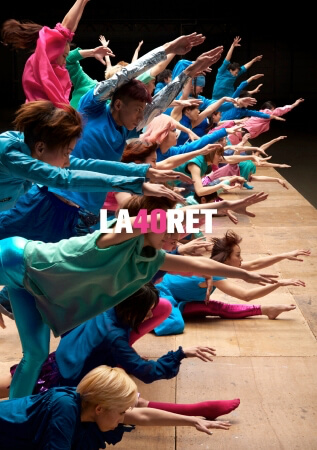 The select shop,"GR8" which sells both Japanese and foreign luxury brands will be expanded/renewed and the POP UP SHOP, "Cherie Mona" which gained much popularity will open its first store.

Moreover, new beauty spots such as the popular cosmetic brands "ANNA SUI COSMETICS"and "Kailijumei" which sells popular tintrip including dry flowers will be opened.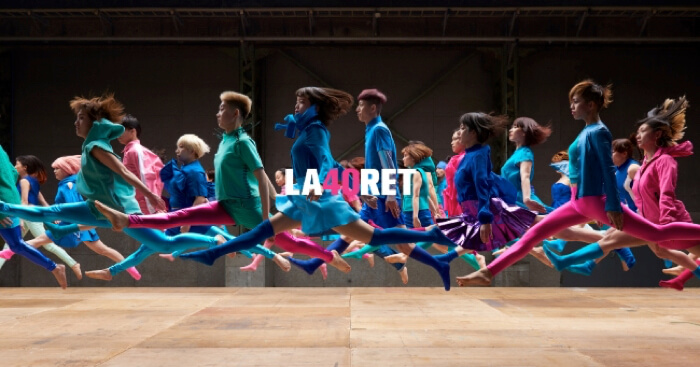 Why not purchase some trendy spring items at "Laforet Harajuku" which will be renewed!
■Information
Laforet Harajuku 2018
Opening date: 2018/2/23 (Fri.) ~
【Renewal Open】
・GR8
・Crisp
・evelyn
・POU DOU DOU
・NUEVO
【New Open】
・Babypink
・Cherie Mona
・LAVI SHOP
・Kailijumei
・ANNA SUI COSMETICS
・a. axes femme
・An MILLE
・F i.n.t
・AVALANCHE GOLD&JEWELRY
・IROZA NIPPON
・BROOKLYN CHARM HARAJUKU
・enjoueel
・lilLilly TOKYO
・Wrouge
Laforet Harajuku URL:http://www.laforet.ne.jp/
RELATED ENTRIES
KIDDYLAND Harajuku to Celebrate Miffy's 65th Anniversary

KIDDYLAND Harajuku, a fun and cheerful shopping centre in Harajuku, Tokyo, has announced that it is celebrating the 65th anniversary of Dick Bruna's popular character Miffy from October 10 to March 19 with a different theme every month. Visitors can expect to get their hands on a range of merchandise, freebies, and more.

CARROT

Running from October 10, 2020

A selection of autumn-coloured and carrot-themed Miffy merchandise will be sold. If you head on up to miffystyle on floor 4F of KIDDYLAND Harajuku right, and spend more than ¥1,000, you'll also receive a special Miffy shopping bag completely free (available now). These are limited in stock though so you'll want to get your paws on them quick!

KIDDYLAND x miffystyle Christmas Fair 2020

Running from November 7, 2020

miffystyle and KIDDYLAND are hosting a Christmas fair this year themed on animals. A special range of merchandise with designs of Dick Bruna's animals will be sold. Customers who spend over ¥1,000 at the fair will also receive a free shopping bag, and if they spend more than ¥2,000 some special pink wrapping paper. These are both limited in stock.

A must-grab at the Christmas Fair


Miffy GOODGLAS | ¥3,900 (Before Tax)

One must-get item at the Christmas fair is the cute double-wall glass made by GOODGLAS. Perfect as a gift to yourself or someone else this Christmas. As you pour your drink into it, Miffy's face will appear.

Enjoy the autumn and winter this year with Miffy in Harajuku.

Illustrations Dick Bruna © copyright Mercis bv,1953-2020 www.miffy.com

KAWAII MONSTER CAFE HARAJUKU Collaborates With Alice's Fantasy Restaurant For Halloween Fair

KAWAII MONSTER CAFE HARAJUKU is set to collaborate with Tokyo's three branches of Alice's Fantasy Restaurant to serve up a Halloween themed menu. It will be served from September 19 to October 31.

The Halloween season is right around the corner, and the KAWAII MONSTER CAFE is once again joining in with the spooky festivities. This year, the cafe has joined hands with Alice's Fantasy Restaurant to create a collaborative Halloween menu lineup.

Colourful Rainbow Pasta With Halloween Cream | ¥1,400

Colourful pasta served in rich pumpkin sauce and with a variety of different ghost creams.

Singing Alice's Caesar Salad | ¥1,360

Alice's Fantasy Restaurant's popular Caesar salad heads to KAWAII MONSTER CAFE, an assortment of purple carrots, pumpkin, and other tasty delights. Alice is also hidden in the pasta somewhere as a black witch.

Kingpin Choppy & Henchman Humpty Dumpty Curry | ¥1,300

KAWAII MONSTER CAFE's mascot is served wearing a silk hat and comes with his fellow henchman Humpty Dumpty.

Cheshire Cat Splatter Ice Cream | ¥1,100

Soft serve ice cream topped with crunchy cereal, cotton candy, and chocolate, all drizzled in a splattered sweet strawberry sauce.

Customers who post a photo of their foot onto social media with the hashtag #tokyohalloweencollection can enter for a chance to win some Halloween merchandise.

Harajuku's New Carbonara Restaurant Serves Pasta Japanese Style

A new spaghetti carbonara restaurant by the name of Nama Carbonara opened in Harajuku, Tokyo on September 17, 2020.

The restaurant opened in the same building as Harajuku's popular fresh cream shop MILK and bubble tea shop Mot Tram. The restaurant makes its own fresh flat pasta everyday and uses fresh, rich cream sourced from Hokkaido.

The current menu lineup consists of six dishes, from classic carbonara to Japanese twists. Let's take a look at some of them.

Classic Carbonara | ¥790

Walleye Pollack Roe Japanese Carbonara | ¥1,090

Freshly Grated Cheese & Bacon Carbonara | ¥1,090

Seafood, Avocado & Basil Carbonara | ¥1,190

Discover a brand new world of carbonara like never before at Nama Carbonara in Harajuku.

Information

Nama Carbonara (生カルボナーラ専門店 原宿店)

Grand Opening: September 17, 2020

Address: THE SHARE 1F, 3-25-18 Jingumae, Shibuya, Tokyo

Opening Hours: 11:00-19:00 (Last Orders 18:30)

TEL: 03-5772-8858

Official Website: http://www.opefac.com/

Kyary Pamyu Pamyu's Halloween Look Decorates Shiseido Beauty Square in Harajuku

Following her firework-inspired summer promotion look for Shiseido Beauty Square, Japanese pop icon Kyary Pamyu Pamyu has returned to the beauty facility with an all-new Halloween look, first revealed on Friday.


Kyary is serving a dark romantic world in Harajuku this Halloween, with Gothic hair and makeup that delivers us spook fantasy mixed with a bewitching, fairy tail-like sweetness. The look was brought to life thanks to Shiseido's top hair and makeup artist Tadashi Harada.

Kyary Pamyu Pamyu became the ambassador for Shiseido Beauty Square when it opened back in June. The concept of the beauty facility is centred on having people discovering their beauty, having fun, sharing experiences, and learning the latest in the scene

Information

Shiseido Beauty Square
Opened: June 18, 2020

Address: WITH HARAJUKU Floor 1F, 1-14-30 Jingumae, Shibuya, Tokyo

Opening Hours: 11:00-20:00

No Fixed Holidays
TEL: 03-5413-7717

Official Website: https://beautysquare.tokyo/

*Website available in English, Japanese, and Chinese

LUSH Harajuku Revamps With New 'Slow Bath' Concept

The Harajuku branch of UK cosmetics retailer reopened after a revamp on Friday with its all-new 'Slow Bath' concept. The branch first opened to the people of Tokyo in November 2018.


Since opening, LUSH Harajuku has delivered a LUSH-esque bath product lineup experience, since Japan is known for being a nation of bath lovers. That is now being taken to the next level with the Slow Bath revamp which will stock a wide variety of items for self care and indulgence.

Throw away the needless and make way for mind and body reconnection

LUSH Harajuku is a place that helps you discover new ways to design your daily routine, with face masks to refresh your skin, products to care for your hair, scents for your well-deserved bath time, and more.

Well-being is also a big part of the brand, teaching you to be kind to yourself while you're working everyday, and to look after your mind and body. LUSH Harajuku stocks not only bath bombs and bubble bars, but a selection of items to use while you're in the bath too for some much-needed self care.

Naked items are environmentally friendly

About 60% of LUSH's products are sold 'naked' without packaging in order to reduce on waste in the environment. This also lets the essential oils and natural smells of the products seep throughout and outside the doors of their stores, beckoning people with the pleasant fragrances.

LUSH's "Lush Labs" app also has a function called "Lush Lens." This lets customers scan any naked item which brings up information about that particular item such as what ingredients are used, as well as videos on how to use products and bath bombs fizzing.

If you're ever in Harajuku, be sure to stop by LUSH.

Information

LUSH Harajuku

Address: 1-13-11 Jingumae, Shibuya, Tokyo

Opening Hours: [Weekdays] 12:00-20:00 / [Weekends] 11:00-20:00

Official Website: https://jn.lush.com/  

KAWAII MONSTER CAFE HARAJUKU Celebrates 5th Anniversary With Monster Size Portions

KAWAII MONSTER CAFE HARAJUKU turned 5-years-old in August, and to celebrate the quirky cafe's anniversary, it is now serving monster-size portions until the end of September.

Livening up Tokyo with some Harajuku-style cuisine

Autumn is right around the corner in Japan, a time of outings and travel for many people. Due to the effects of COVID-19, however, people have had to cancel their plans. The KAWAII MONSTER CAFE wants the people of Tokyo to still enjoy themselves this autumn, and so is giving 39% off to all residents of Tokyo. All they need to do is show proof of address.

Super-sized burgers, parfaits & more

Giant King Chopper Burger | Regular Price: ¥12,000 (Before Tax), Resident Discounted Price: ¥7,320 (Before Tax) | Serves: 4-6

You and your friends are invited to challenge yourselves to a gorge on the Giant King Chopper Burger, based on the cafe's mascot character chopper. Served in five-colours in line with the cafe's 5th anniversary, this beast of a burger is a hearty mix of BLT, menchi-katsu, teriyaki chicken, the "MEAT MEAT MEAT" main dish from the dinner menu, and more. It's finished with colourful eggs around the side, and plenty of other hidden treats.

Giant Colorful Parfait | Regular Price: ¥10,000 (Before Tax), Resident Discounted Price: ¥6,100 (Before Tax) | Serves: 3-4

This piled-up parfait combines five of the cafe's popular desserts into one towering delight: "Chemical Cake," "Pink Cat Food," "Melty Pancake," "Little Monster," and "Colourful Poison Parfait."

Enormous, decorated servings fruits

Harajuku Decora Mango Parfait Bowl | Regular Price: ¥5,000 (Before Tax), Resident Discounted Price: ¥3,050 (Before Tax)

Where do you even start? There's mango-loaded ice cream, fat waffles, colourful gummies, chocolate, mango sherbet, panna cotta, cornflakes, fruit granola, mango sauce—the list goes on! If you're mango-mad, you'll definitely fall for this one.

Fluffy Marshmallow Watermelon Frappe | Regular Price: ¥5,000 (Before Tax), Resident Discounted Price: ¥3,050 (Before Tax)

Wrapped with marshmallow foam that's fluffy like a cloud and topped with chopped watermelon, pineapple, and assorted fruits, this is similar to shaved ice. It's also topped with nata de coco.

Frog Melon Cream Sods | Regular Price: ¥5,000 (Before Tax), Resident Discounted Price: ¥3,050 (Before Tax)

Celebrating 5 years of KAWAII MONSTER CAFE HARAJUKU, this frog's tongue is made of milk mousse, melon balls, strawberries, blueberries, and kiwi, which are just tumbling out of its mouth. It's served with a side of jumbo soft serve ice cream and melon soda. Arrange the beverage as you like to create your own fruit cocktail.

KAWAII MONSTER CAFE is also collaborating with YouTubers Briana Gigante and RinRinDoll on drinks and desserts.

90's Japan x Modern Harajuku Culture Come Together in SUPER LOVERS & #FR2's Collaboration

Japanese fashion brand SUPER LOVERS released a collaborative collection online on August 29 together with Tokyo-based brand #FR2's pink shop #FR2UME. The collection will also be sold at #FR2UME in-store from mid to late September this year.

SUPER LOVERS is an 80's inspired brand that was set up by Japanese designer Kousei Tanaka. The brand led Japanese street fashion into the 2000's and has since become one of Japan's top brands, influencing street fashion worldwide. SUPER LOVERS re-launched as a donation-style brand last year to support and giving back to the people of the world who have come to love SUPER LOVERS.

Their new collaboration with #FR2 features a design of the panda character Merry of LOVERS HOUSE as well as an original bunny character who is the face of #FR2. This 90's inspired collection includes T-shirts, hoodies, and even cycling pants.

Information

SUPER LOVERS x #FR2UME

Online Release: August 29, 2020

In-Store Release: Mid-Late September 2020

#FR2UME
Address: Harajuku V1 Bldg. 1F, 4-29-7 Jingumae, Shibuya, Tokyo
Opening Hours: 11:00-20:00

TEL: 03-6455-5422

Official Online Shop: https://ceno.jp/FR2UME/topics/SUPERLOVERS_FR2UME_200828

UGG® and atmos to Open Concept Shop 'UGG@mos' in Harajuku

Sneaker select shop atmos and UGG® have formed a partnership to open the new concept shop UGG@mos in Harajuku, Tokyo on August 29, 2020.

The shop is focused on fashion-conscious 18-25 year old consumers and mixes together street design with UGG's® California DNA brand, which itself is a fusion of modern and natural.

The lineup will of course include UGG® brand shoes, apparel, and merchandise, but also limited edition shoes developed for and exclusively sold at UGG@mos.

To promote the store's grand opening, UGG® and atmos have collaborated with artist and painter Luise Ono, who is known for her colourful and expressive plant works. Check out the video below.

Ono has not only created UGG®-inspired wall art, but has illustration a special design for a collection of T-shirts that will be sold at UGG@mos and online at atmos/atmos pink from August 29, 2020.

UGG x Luise Ono Bird Print T-Shirts | ¥6,000 (Before Tax)

BOTANIST Tokyo's Autumn Vegan Menu Arrives This September in Harajuku

BOTANIST Tokyo, the flagship shop of BOTANIST in Harajuku/Omotesando, has revealed a new limited-time autumn vegan menu which will be served on the 2nd floor BOTANIST Café from September 5 to October 30.

BOTANIST Café has been serving vegan food since September 2018, with meals and desserts made healthy and delicious. Vegan food is hard to come by in Japan, but restaurants and new establishments are beginning to cater to the vegan lifestyle.

This year's limited-time autumn menu is being served to promote the launch of BOTANIST's new vegan line of hair care products. There are two hot soups to choose from as well as three desserts—the sweet treats being the "Banana & Chamomile Pound Cake" made without butter, the rich-tasting "Melt-In-The-Mouth Tiramisu," and the "Sweet Potato Mont Blanc" which is made with whole sweet potatoes.

VEGAN MENU – AUTUMN

Banana & Chamomile Pound Cake | ¥1,000 (Tax Inclusive) *Drink included

Made with sweet ripe bananas and laced with chamomile, this pound cake brings the autumn vibes with the mix of walnuts and finished with smooth soy cream.

Sweet Potato Mont Blanc | ¥500 (Tax Inclusive)

This velvety mont blanc is like you're eating a sweet potato as it is. It's spread with lumps of adzuki beans for added texture.

Melt-In-The-Mouth Tiramisu | ¥650 (Tax Inclusive)

The name of this dessert speaks for itself. It's made with fairtrade coffee beans – and cream cheese which perfectly balances out the bitterness of the coffee flavour.

Sweet Potato Soy Potage | ¥510 (Tax Inclusive)

A rich, melty potage with a smooth texture and subtle sweet after taste. The black pepper adds a delicious bite.

Pumpkin Soy Potage | | ¥510 (Tax Inclusive)

Made using a whole pumpkin, this hearty potage is a perfect combination of bitterness from the pumpkin skin and the natural sweetness from the pumpkin itself. For an extra ¥160 you can order some bread for dipping.

Information

Limited-Time Vegan Menu
Running: September 5, 2020 – October 30, 2020

BOTANIST Tokyo
Address: 6-29-2 Jingumae, Shibuya, Tokyo (1st Floor – Shop / 2nd Floor – Cafe)
TEL: 1st Floor: 03-5766-3777 / 2nd Floor: 03-5766-3778
Opening Hours: 11:00-20:00

Official Website: https://shop.botanistofficial.com/

IKEA Harajuku Announces Collaboration With Virtual Model imma to Commemorate Grand Opening

IKEA has announced a collaboration with Japan's most talked-about virtual model, imma, in promotion of the opening of its new IKEA Harajuku store. From August 28 to 30, imma will help share a vision of happiness in the home to the people of Tokyo in the shop window.

Home for people is a place where one can kick back and relax after a long day's work – to reset the mind and body for the next day. This fact has become increasingly more so in the wake of the pandemic, where we have come to spend even more time there, thus cementing the idea of the home as a haven evermore. But despite its role having changed in recent months, IKEA Japan believes the home is a place where we should spend longer.

With that in mind, IKEA Japan has formed a partnership with imma to commemorate with the opening of IKEA Harajuku. imma is Japan's first virtual model made using CG. She appears at events and shows in Tokyo and around the world, and boasts a following of over 240,000 people on her social media. The partnership will see imma inspiring her fans and young people by showing them how she made her room with IKEA furniture up on the second floor of the store.  She will also dance, do yoga, do cleaning, and more for people to see. She will appear at the store on August 28, 2020

Those unable to visit IKEA Harajuku can still see imma over on IKEA Japan's official website, and there will also be a live stream.

imma | Comment

"I am so excited to hear that IKEA, which I have always loved, will be opening in my neighborhood, Harajuku. In this collaboration, I'm going to share a part of my life that I really value, happiness at home."

Comment Source: IKEA Japan

Laforet Harajuku Celebrates Weekly Young Magazine's 40th Anniversary With Collaborative Fashion Items

15 shops at Laforet Harajuku are set to celebrate the 40th anniversary of Kodansha's Weekly Young Magazine from August 29 to September 13 by selling a range of merchandise from manga series serialised in the magazine.

Over 50 fashion items will be sold from a whole range of different series including, but not limited to, Ping-Pong Club, Initial D, Prison School, My Roomie Is a Dino, Ghost in the Shell, Zashiki Onna, Ciguatera, Kaiji, Flowers & Bees, Himizu, Be-Bop High School, and xxxHOLiC. The line-up ranges from t-shirts to one pieces and more.



Jouetie / 4F
Prison School Hoodie | ¥6,600 (Tax Included)
ⒸAkira Hiramoto /Kodansha


SILAS HARAJUKU / 3F
Ghost in the Shell T-Shirt | ¥6,600 (Tax Included)
ⓒMasamune Shirow / Kodansha

lilLilly TOKYO / B0.5F
Flowers & Bees Sweater | ¥18,480 (Tax Included)
ⒸMoyoco Anno / Cork

Angelic Pretty / B1.5F
xxxHOLiC One Piece | ¥51,480 (Tax Included)
ⓒCLAMP・ShigatsuTsuitachi CO.,LTD. / Kodansha


A special exhibition centred on Weekly Young Magazine will also be displayed up on the 6th floor of Laforet Harajuku at Laforet Museum from August 29 to September 6. Over 30 works from the magazine spanning the past 40 years will be showcased, with a whole line-up of illustrations drawn by over 60 manga artists for the exhibition. Exclusive merchandise will also be sold featuring visuals created by Japanese collage artist Kosuke Kawamura who has put together some special 40th anniversary artwork.

If you're in Tokyo this summer, don't miss out on 'Weekly Young Magazine 40th Anniversary in Laforet Harajuku.'

Information

Weekly Young Magazine 40th Anniversary in Laforet Harajuku
Running: August 29, 2020 – September 6, 2020
Location: Laforet Museum Harajuku
Address: Laforet Harajuku 6F, 1-11-6 Jingumae, Shibuya, Tokyo
Opening Hours: 11:00-20:00 (Last Entries 19:30)
Entry: Free

Exhibition Website: https://www.laforet.ne.jp/special/yanmaga/

Japan's Oldest 12th Century Manga 'Choju Giga' Collaborates With Miffy

Japanese online shop Perfect World Tokyo is now selling a selection of merchandise made in collaboration with Miffy and Chōjū-jinbutsu-giga (Scrolls of Frolicking Animals), a famous set of 12th century picture scrolls which are considered to be the world's first manga.

Miffy x Chōjū-jinbutsu-giga

The merchandise collection was teased on Twitter before its official release which excited Miffy fans. Chōjū-jinbutsu-giga was created sometime between the Heian Period and early Kamakura Period in Japan.

This is an unprecedented and unique collaboration and for sure a must-grab. They're even selling eco-bags.

Information

Miffy x Chōjū-jinbutsu-giga Series
Buy Here (Japan Only):