5 Shrines & Goshuincho in Tokyo Recommended by MMN – Pray For Love, Success and Better Fortune!
The number of shrines in Japan is staggering – there's over 80,000. That's even more than the number of convenience stores in the country! Since there's so many, you might be wondering which shrines would be good to visit. We've picked a selection of shrines that we have covered in detail in our popular "Tokyo Stroll" series on MOSHI MOSHI NIPPON, plus one extra.
You'll see the word goshuin pop up in some of the articles. These are stamps or seals given to worshippers at shrines and temples around Japan, where somebody will stamp your goshuincho (stamp book) with the sites' unique seal along with the temple's name and the day you visited handwritten in ink.
Collecting goshuin has become a boom, with even younger people getting in on the action. Be sure to check them out.
Tokyo Daijingu (Marriage)
Enshrined at Tokyo Daijingu are the deities Amaterasu-Sume-Okami and Toyouke-no-Okami, as well as 3 deities responsible for the creation and growth of all things, which has brought Tokyo Daijingu great value as a shrine for love, relationships and weddings. Tokyo Daijingu is also famous for being the first shrine to establish the Shinto wedding ceremony in Japan. The sacred tree at is known as a power spot, a place where one can uplift their energy and spirit.
Full Details: https://www.moshimoshi-nippon.jp/84089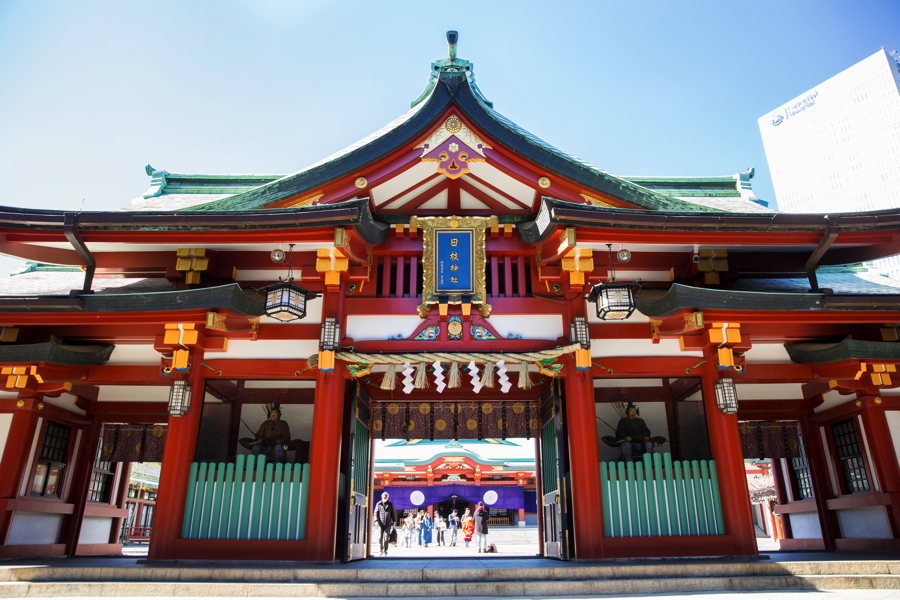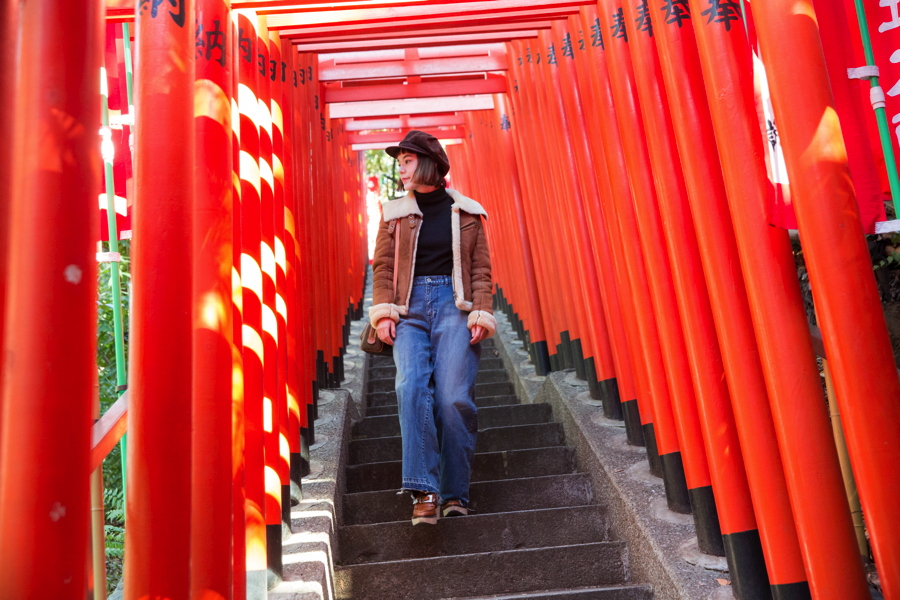 Hie Shrine (Marriage, Prayer for Safe Childbirth, Expelling Evil, Traffic Safety)
Hie Shrine is known for hosting the Sannō Matsuri, one of Edo's three biggest festivals. It's a popular power spot visited by many foreign tourists. As you pass through the bright red torii archway, you'll be greeted by another shrine in the Hie Shrine grounds – Sannoinari Shrine. This is also a lucky power spot, so make sure you don't miss it!
Full Details:https://www.moshimoshi-nippon.jp/37037
Atogo Shrine (Life Success, Business Success, Marriage)
The Atago Shrine was built on the order of Tokugawa Ieyasu in 1603 to enshrine a deity of fire protection. The first thing you'll see at the shrine entrance is a long set of stone steps known as Shusse no Ishidan, famous for bringing success not just in life and in businesses, but also in marriage. The god of fire will light a fire on love.
It is said that if you turn up on the day of Sennichi Mairi at the end of June, you will be blessed for one thousand days.
Full Details: https://www.moshimoshi-nippon.jp/80038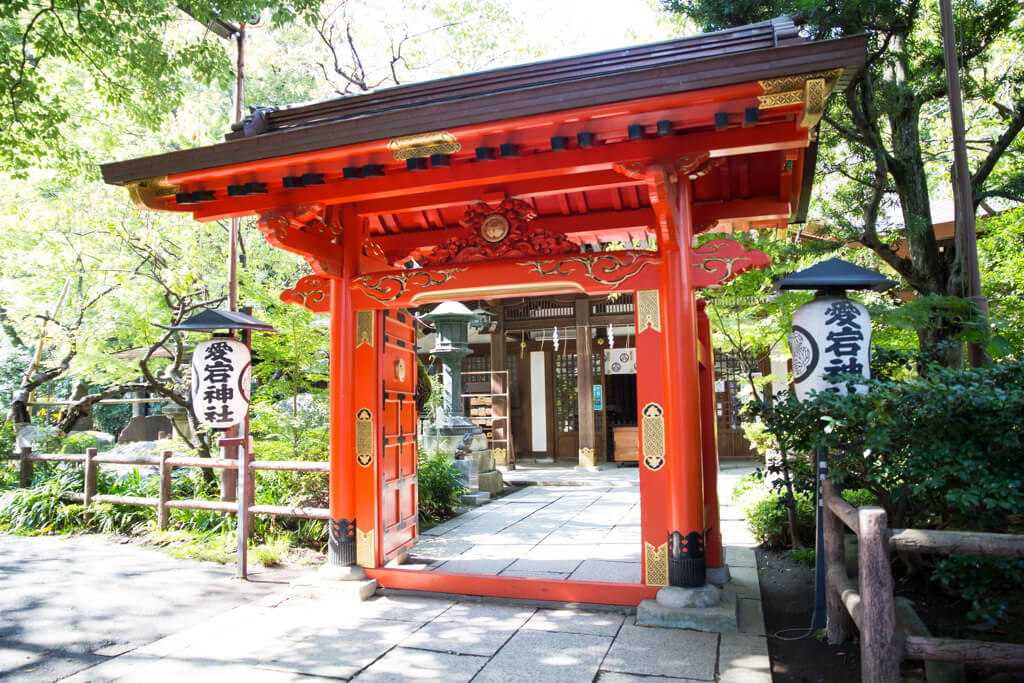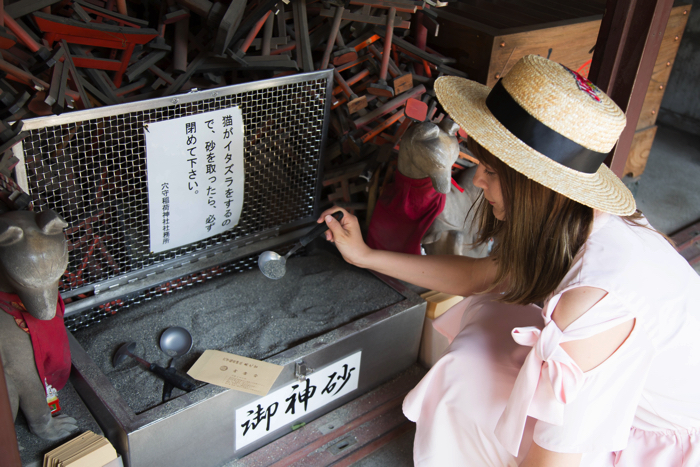 Anamori Inari Shrine (Business Success, Family Safety, Prayers Answered, Recovery From Illnesses, Traffic Safety, Better Fortune)
The sand at Anamori Inari Shrine is believed to bring good luck. If you take some home and scatter it, good fortune will be brought to your business and you will be in good health. Many visitors return home from this Shrine with some sand. Along the path to the shrine, you will come across a shrine of good fortune, a shrine of prosperity and a small wayside shrine. Mitake shrine is located at the peak of the hill. Visit each shrine and it will feel like a true pilgrimage.
Full Details: https://www.moshimoshi-nippon.jp/43762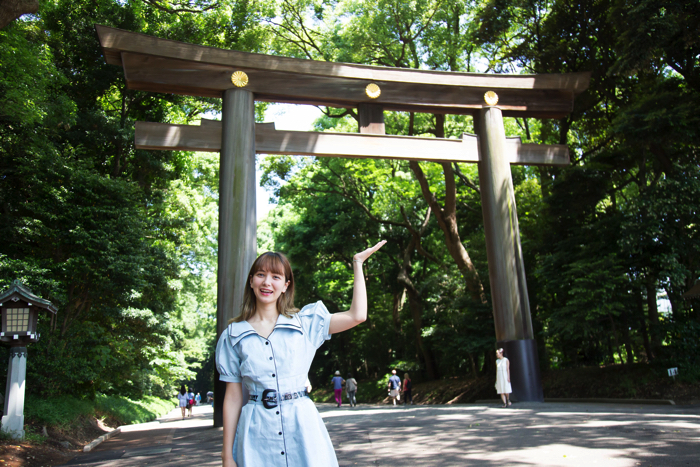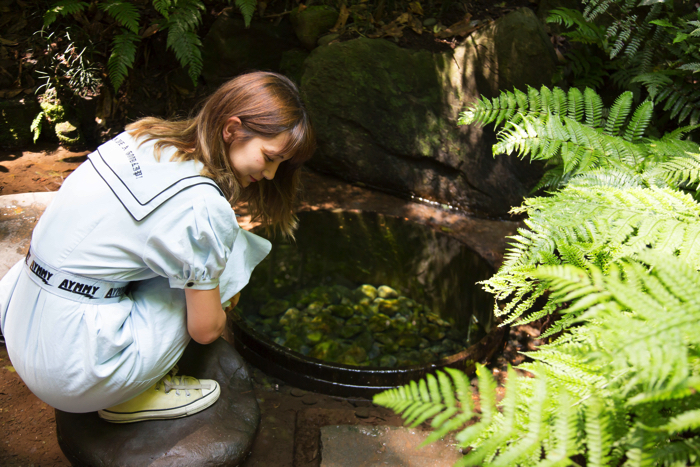 Meiji Shrine (Healing, Purification)
Meiji Shrine bestows many blessings, including blessings for good health, curing of illnesses, family safety, traffic safety, business success, academic success, school success, fulfillment of finding employment, warding off evil, travel safety, marriage, better fortune, easy childbirth and more. "Kiyomasa's Well" needs no introduction – it's a well-known power spot featuring a mysterious well that gushes with water which offers blessings for family safety and marriage, and it's said to bless husband and wife couples too.
Full Details: https://www.moshimoshi-nippon.jp/51035
Did you enjoy our selection? If you're thinking you'd like to pray at a shrine in Tokyo, then be sure to reference our list.
RELATED ENTRIES
Tokyo Stroll: The Café That You Want to Visit to See Someone #14 – 'Kayaba Coffee' in Yanaka

In this edition of The Café That You Want to Visit to See Someone, I visited Kayaba Coffee, a coffee shop in Yanaka, Tokyo, which is a perfect example of the old and traditional shitamachi neighbourhoods.

Kayaba Coffee is just a 10-minute walk from both Nezu Station and Nippori Station.


This is a place I've visited in my private time out of work and I'm always excited to go. Kayaba Coffee was established in 1938, and actually closed in 2006. But due to public demand, the cafe reopened just two years later in 2008. It's a popular coffee shop loved by people of all generations.

Time to head on in.

The first floor houses the counter and table seats, while the seating on the second floor is traditional zashiki style on tatami flooring. Although it's a cafe, you I feel so relaxed in there that it's like I'm visiting my grandma's house. The sun shines through the big windows, making you all warm and want to take a nap.

I ordered their super popular egg sandwich! The menu was changed in May this year, and a new and improved version of their egg sandwich was put on there. It's made using sourdough bread from VANER, a local bakery in Uenosakuragi not far from the cafe.


Breakfast Menu – Egg Sandwich | ¥1,000

The chewy, sour bread is the perfect combination with the fluffy eggs.

Lemon Squash | ¥600

The lemon squash has a cinnamon aftertaste. Everything on the menu is made with love and perfection; before I realised it, I was hooked on going there.

Strawberry Shaved Ice | ¥800

This was my first shaved ice of the year! I went with the classic strawberry flavour. The syrup is super juicy and nearly collapsed the fluffy shaved ice the moment I put it on. It has a syrupy texture and the strawberry juice has a sweet and sour kick that's just simply delightful♡

And you can make it even sweeter by pouring over your desired amount of condensed milk. It was really tasty.


Kayaba Coffee is the same as it was back in the day, and continues to be loved dearly. I think even people who visit it for the first time will feel a sense of nostalgia. If you have a place you can go to relax on bad days or when you're feeling down, it's sure to give you the strength to work hard again. This cafe is a wonderful place that's close to people's hearts.

I want to visit there again already.

Writer/Model: Ema Tanioku
Photographer: Haruka Yamamoto
Design: Yuko Takayama (ASOBISYSTEM)

Translator: Joshua Kitosi-Isanga

Information

Kabaya Coffee
Address: 6-1-29 Yanaka, Taito-ku, Tokyo

Opening Hours: [Tue-Fri] 8:00-18:00 (Last Orders 17:30) / [Weekends] 8:00-19:00 (Last Orders 18:30)

Closed: Mondays

Animal Crossing: New Horizons to Host Kanda Shrine's Summer Festival In-Game

Noryo Matsuri is a popular summer festival held every August at Kanda Shrine in Tokyo, bringing in over 40,000 visitors every year to enjoy a variety of fun and exciting activities like the big bon-odori dance to anime songs, live performances, events in collaboration with anime series and more. Unfortunately, the event was cancelled this year due to COVID-19.


However, that isn't stopping the festival from being held in some sort of form. In fact, the festival organisers are teaming up with Animal Crossing: New Horizons to bring the festival to the Nintendo Switch title in Japan.

Players can even get their hands on some original Kanda Shrine outfits, as well as visit Kanda Shrine Island by using Luna's dreaming service in game (until September 30).

Information

Kanda Shrine Noryo Matsuri x Animal Crossing
Release Date: August 28, 2020 at 10:00 (JST)
Official Website: https://www.kandamyoujin.or.jp/atumori/

Dreaming Service: August 28, 2020 – September 30, 2020
Dreaming Service ID: DA-0760-0601-9410

Tokyo Stroll: The Café That You Want to Visit to See Someone #13 – 'Sepia' in Shibamata

In this edition of The Café That You Want to Visit to See Someone, I visited Sepia in Shibamata, a Showa-retro style cafe which I've always wanted to visit.

The cafe is just a 2-minute stroll from Shibamata Station which appears in the Japanese film Otoko wa Tsurai yo. The walk along the road that leads to Sepia, which is nearby the Buddhist temple Shibamata Taishakuten, is a pleasant one. Tokyo is a city consistently perceived as one that is cutting-edge in every aspect, but what I felt from each and every building surrounding Shibamata Station was a kind of warmth that you feel when something has history to it.

It's been seven years since I came to Tokyo. Visiting Shibamata made me me realised how many places there are which I still don't know about. It invigorated me. As my mind wandered with these pondering thoughts, I finally spotted the sign outside the cafe, and it sure is a cute one!

The moment I stepped inside, I stood, my mouth agape, and looked at my surroundings. It's the first time I've entered such a bright, shining cafe. It was littered with characters I've never seen before, manga, magazines, and more.

When you hear the word kira kira ("glitter," "sparkle"), the first thing that comes to mind for a lot of people is probably Harajuku and the Harajuku style, but Sepia's version of kira kira is a nostalgic one betwixt 1965 and 1975 during the Showa Period. The cafe is incredibly delicate in every spot and corner, like I'm looking inside some grand treasure chest.

The owner of Sepia is Kiyoko Hasezawa. The cafe gets its name from the manga Milky Sepia Monogatari by Ako Mutsu. Ms. Hasezawa said that she wanted to bring to life the world of the manga she loved. The cafe is full of her dreams and is enjoyed by everyone, both children and adults alike.

The cafe menu is even inspired by the food that appears in the Milky Sepia Monogatari manga. The hard pudding I had, which combined caramel sauce and cream, was an absolute delight.

Homemade Showa Pudding & Cream Soda Set: ¥1,200

If we're talking cafes, then you can't go wrong with cream soda. The cream soda served at Sepia comes in seven different flavours and colours: melon, Blue Hawaii, strawberry, lemon, peach, grape, and orange. I was spoilt for choice on which to go for, but in the end I went with the pink-coloured strawberry. It had a sweet flavour and was really delicious.

Strawberry Cream Soda: ¥750

I devoured the hotcakes too. The pastry was so fluffy and tasty – I could have eaten a hundred of them. The second one I ate with honey.

Hotcakes: ¥600


At the back of the cafe, they also have the "Candy Candy Museum." There's a personal collection of items from Candy H Milky, a female fashion enthusiastic who used to be a customer at Sepia. There's a photo spot for snapping a photo in the cafe too.

It's a great time getting to go and look at the displays after eating. I recommend going to see the collection yourself with your own eyes. Entry to the museum is ¥300.

There's a tearoom up on the second floor which has a nostalgic vibe to it. I felt warm and relaxed, like I'd been transported to my grandma's house.

Humans can't travel back in time, but if we look after mementos properly, we can go back there in our minds and memories. Sepia, a place that continues to be cherished and loved, is everybody's treasure trove.

My oh my, I really want to go back there again.

Writer/Model:Ema Tanioku
Photographer:Haruka Yamamoto
Design:Yuko Takayama(ASOBISYSTEM)

Information

Sepia
Address: 7-4-11 Shibamata, Katsushika-ku, Tokyo
Days Open: Fridays, Saturdays, Mondays
Business Hours: 12:00-17:00 (Last Orders 16:30)
For the latest information, visit Sepia's official Twitter page @sepia_mama

Kyoto's Famous Kifune Shrine Celebrates Tanabata With Bamboo Lamp Light-Up

Kifune Shrine, which is dedicated to the god of water Takaokami no Kami, is currently holding evening illuminations with Tanabata bamboo lamps until August 15, 2020.

About Kifune Shrine

Kifune Shrine is one of Kyoto's foremost historical shrines. Records show that the shrine was already built in 677 during the reign of Emperor Tenmu. It is located near the source of Kamo River and is dedicated to the god of water who is said protect Kyoto's water sources. The area is also known for kawadoko which is where Kibune's restaurants build platforms over the river where visitors can enjoy their meal as the water flows beneath them.

Kifune Shrine and Tanabata

Tanabata is said to originate from the Suijinsai Festival (Water God Festival), with the stars themselves as the god of water. At Kifune Shrine, which is dedicate to Takaokami no Kami—the god of water—people not only pay their respects to the blessing of water, but hold Tanabata events as well as the Kifune Water Festival.

For this year's Tanabata event, bamboo lamps will be lit up with wishes written on them by people.

Tanabata Shinto Rituals and the Kifune Water Festival

Tanabata Shinto rituals and the Kifune Water Festival will be held on July 7 where people will express their gratitude to the god who watches over Kifune's waters as well as pray for water's blessing throughout the year.

Information

Kifune Shrine Tanabata Bamboo Lamp Light-Up
Running: July 1, 2020 – August 15, 2020
Time: From sunset to 20:00
Location: Kifune Shrine, 180 Kuramakibunecho, Sakyo-ku, Kyoto
TEL: 075-741-2016

Official Website: http://kifunejinja.jp

Kyoto Sightseeing | Yokokuji Temple's Annual Hydrangea Week Event Announced

This year's Hydrangea Week at Yokokuji Temple is set to take place from June 13 to July 5 where 5,000 breathtaking hydrangea will take over the temple grounds.

Yanagidani Kannon, also known as Yokokuji Temple, is located in Kyoto Prefecture's city of Nagaokakyo and has been used as a place of prayer for many people with eye disease since the Heian Period. It is believed that praying at the temple will cure eye disease.

Special Opening of the Joshoin: Spectacularly Lush Flowers

Normally, the Joshoin only opens on the 17th of every month, but for this autumn week event, it will be open every day. It's an area normally limited to officials and those in the imperial family. The beauty of its autumn colours have come to be enjoyed by VIPs, dating back to the pre-war period when it was designated as a place of scenic beauty. The Nanboku-cho Period painting Amida Sanzon Raigo Zu of Amida standing on a lotus pedestal will be displayed during the opening.

Entry Price: ¥1,000

Entry Times: 9:30-14:30

Limited Edition Goshuin: "Oku-no-in," "Wagan-aigo," "Airyoku"

We've covered goshuin many times on MOSHI MOSHI NIPPON. They are stamps or seals you can receive at most temples and shrines in Japan. Collected in a goshuincho, or stamp book, you pay a fee and the staff there will write gorgeous Japanese calligraphy in your book of the temple or shrine name and the date you visited along with a stamp. Every temple and shrine has their own unique stamps.

For Hydrangea Week, you can get the following words written in your book: Oku-no-in (Inner Shrine) Wagan-aigo, (Gentle Face, Loving Words), and Airyoku (Power of Love).

Goshuin: "Omoi"

This special goshuin prays for the fulfilment of people's Omoi, which can mean thoughts, desires, wishes, affections, and so on. It also features a picture of the temple water basin.

Price: ¥600

Seasonal Pressed Flower Goshuin Kit

This special goshuin kit has you pressing your own flowers to create your own personal and unique design. The theme of this kit changes each season. For June, the theme is hydrangeas.

Price: ¥1,000

Hydrangea Goshuincho

The temple is also selling seven different goshuincho stamp books. Orders are being carried out on the official website.

Price: ¥3,500 (+¥500 handling fees)

Yanagidani Kannon Treasure Exhibition

The "Yanagidani Kannon Treasure Exhibition" is a monthly showcasing of the temple's treasured articles which are normally unavailable to the public. For June, they will be showing the art piece Daffodils by Japanese painter Keika Kanashima who was active during the Taisho and Showa periods. Her work is also on display at the Imperial Household Agency. The painting incorporates the Shijō school of Japanese painting as well as the intai style.

Items Bestowed to the Imperial Household & Buddhist Art

The temple will display items bestowed to the Imperial Household from its collection, including Emperor Nakamikado's mirror which has a deep green hue, a flower vase owned by Japan's last empress regnant Empress Go-Sakuramachi, and more.

Information

Hydrangea Week
Location: Yanagidani Kannon, Yokokuji Temple (Dōnotani-2 Jōdodani, Nagaokakyo, Kyoto)
Running: June 13, 2020 – July 5, 2020

Time: 9:00-16:00 (Last Entries 15:00)
Price: ¥300 (Combination ticket for entry, access to the Joshoin and Jihouku costs ¥1,000)

Official Website: http://yanagidani.jp/

One Piece Goshuin Shrine Stamp Books Get Luffy and Trafalgar Law Designs

Movic has collaborated to release two special goshuincho books at Animate stores in Japan as well as the Animate and Movic online stores and select Mugiwara shops.

A Goshuincho is a book for collecting goshuin, which are stamps or seals given at shrines and temples across Japan. Every shrine and temple has its own unique goshuin which are stamped alongside calligraphy handwritten by the staff there and then who write the date and the name of the temple or shrine. We have covered goshuin here on MOSHI MOSHI NIPPON many times – click for more details.

Goshuincho – Luffy

Goshuincho – Trafalgar Law

The designs feature Luffy and Trafalgar Law made from gold leaf stood against backgrounds with traditional Japanese designs. Both books also feature their respective pirate logos. They are the perfect gift for any fan of One Piece heading to Japan to see the temples and shrinesーor to just add to their collection at home!


The order window for these books will run from March 16, 2020 to April 15, 2020 at Animate, Animate online, Movic online, at select Mugiwara storesーthe latter being the official One Piece merchandise shop. You won't be able to order them after April 15, so be sure to get your order in quick.

*Photos are of the product still in development. Actual product is subject to alterations.

*Product sales subject to change, extensions, or cancellations.

©Eiichiro Oda / Shueisha・Fuji TV・Toei Animation

Information

Goshuincho (2 Designs)
Price: ¥3,300 each (Tax Included)
Size: Approx. 16cm x 11cm
Product: Front Cover – Cloth with gold leaf / Inside: 24 folds
Order Window: March 16, 2020 – April 15, 2020

Release Date: June 19, 2020

Order here: https://www.movic.jp

Tokyo Stroll: The Café That You Want to Visit to See Someone #12 – 'J-COOK' in Gaiemmae

In this edition of The Café That You Want to Visit to See Someone, I visited J-COOK in Gaiemmae, a place I visited one time while off work which ended up in me wanting to absolutely feature it in the series!

It's just a 5-minute stroll from Gaiemmae Station.

The cafe enjoys lots of sunlight, which is brightened further by all the plants scattered through the shop. The cafes I have visited to date are often a little darker with only a little light seeping through the windows to create a certain atmosphere, and they are wonderful, but this was the first I have ever visited with so might light and so many plants. The air felt clear, adding to the level of comfort in the cafe, perhaps because there are so many plants adorning the interior.

The cafe also has a space with a slightly more darker light and atmosphere on the left side. I haven't sat in that area yet, so I think I'll try it out on my next visit.

When I come to J-COOK, my eyes always wander over to the marzipan creations (¥450).

These ones here were actually all individually handmade by the owner's husband from the early morning.

If you look really closely, you'll notice all the dog designs are different. When ordering, get to pick out which one you want, so try finding your perfect pup!

I had mine together with an iced coffee (¥450). The sweet marzipan is a delicious combination with the bitterness of the coffee.

I also got some potted cream (¥450). It's kind of like a Japanese custard pudding with just a moderate amount of sweetness.

I had mine with a bit of brandy which had fragrant vanilla notes. They've had this brandy for 33 years since the store first opened.

The cream was sensational, and the gentle notes linger afterwards.

They have a lot of different homemade soups too which are perfect for the coming cold weather. I got the New Orleans-style gumbo soup. It's spicy with clam and okra in it.

Relaxing jazz music plays in the cafe while you sit and enjoy your drink and meal.

J-COOK is a wonderful little cafe run by a husband and wife. When I first came, the wife came and talked to me. She's super friendly, and although it was our first meeting, she made me feel really comfortable and welcome. She must be full of happiness, which in turn naturally gives people who visit the strength to be positive and work hard.

I reckon their smiles have saved a lot of people.

I can't wait to visit again!

Writer/Model: Ema Tanioku

Photographer: Haruka Yamamoto

Design: Yuko Abe (ASOBISYSTEM)

Translator: Joshua Kitosi-Isanga

Information

J-COOK

Address: 3-36-26 Jingumae, Shibuya, Tokyo

Opening Hours: [Tue-Sat] 8:00-22:00 (Last Orders) / [Sun] 11:00-18:00 (Last Orders 17:30)

Closed: Mondays

Official Twitter: @jcookjp

Kyoto's Capsule Hotel Anshin-Oyado Now Offering Plan to Take Guests to Sacred Sword Locations

Capsule hotel Anshin-Oyado Premiere Kyoto Shijo Karasuma introduced a new plan on September 6 which gives guests the chance to go and see sacred places across Kyoto associated with Japanese swords.

October 4th is known as "Japanese Sword Day" in Japan. In Kyoto alone, the number of people visiting from distant places to see sacred sword places, as well as collect goshuin stamps from shrines and temples, is on the increase-as is the number of people staying at Anshin-Oyado Premiere Kyoto Shijo Karasuma. That's where this new guest plan comes into play.

The plan will take guests around different parts of Kyoto, so the hotel as prepared three options to cater to all guests' needs: one that offers a rental bicycle, a ticket to use the subway or bus, or the normal plan. You will receive a map which shows you the most efficient way to get around all the locations. There is also a QR code on the map which not only shows where you can park your bicycle if you go for that option, but also where to collect goshuin stamps.

Moreover, to really slash home those sword memories, guests will be lent a free selfie-stick which also acts as a tripod. There is also a separate powder room for guests wanting to dress up in full sword cosplay gear too which can be used until checkout.

Guests can also rent a portable power bank for their phone so they don't have to worry about their battery running out when snapping photos amongst other amenities, and have free use of the massage chairs, foot baths, open-air baths, and more to rest up after their long pilgrimage around Kyoto seeing the different swords.

Information

Sacred Sword Site Plan

Running: September 6, 2019 – Late December 2019 (subject to change)

Target: Guests staying at Anshin-Oyado Premiere Kyoto Shijo Karasuma

Information (Japanese): http://ur0.work/UmQa

 

Anshin-Oyado Premiere Kyoto Shijo Karasuma

teamLab Now Holding Digital Art Exhibition at World Heritage Site Shimogamo Shrine in Kyoto

With the increase in number of collaborations between contemporary digital art and traditional and historical Kyoto sites, teamLab is getting in on the action with its new digital art exhibition "Digitized Forest at the World Heritage Site of Shimogamo Shrine."

We are joined by Instagrammer Macchan who recently attended the exhibition and who has provided photos for us.

Shimogamo Shrine is a shrine located between the Kamo River and Mount Kōya. It was registered it as a World Heritage Site by UNESCO. The shrine is associated good luck in marriage and welcomes sightseers from Japan and around the world. It can be reached by the 205 Bus from Kyoto Station and getting off at either Shimogamo Shrine (下鴨神社) or Tadasu Forest (糺ノ森前). It's also about a 20-minute taxi ride from Kyoto Station.

This marks the third run of teamLab's "Digitized Forest" exhibition at Shimogamo Shrine, and this year's exhibition has been made even bigger. It is running until September 2, 2019.

Floating by the Rōmon Gate of the shrine are spheres of light which change colour and emit various musical tones unique to the colour when touched by a person. They also react to the other spheres around them, changing to the same colour and letting out the same tone, creating a chain reaction.

Egg-shaped orbs of light can be found dotted around the Tadasu Forest by the shrine which illuminate the trees. Like the light spheres, when the eggs are pushed they change colour and play a musical noise specific to that colour, the sound and tone spreading through the forest.

These objects of light can also be found at Mitarashi Pond where they float on the water. The orbs shine brightly and then fade slowly as if breathing. If pushed by people or blown by the wind they will change colour and emit sound.

The best part about teamLab's art exhibitions is how visitors become part of the exhibition itself by interacting with the installations, offering a much more engaging experience than simply looking. Visit Shimogamo Shrine before the exhibition ends to see digital art meet a traditional Japanese shrine at night.

If you're looking for more sightseeing recommendations for Kyoto then be sure to follow Macchan on Instagram!

Photos by まっちゃん

Information

Shimogamo Shrine
Address: 59 Shimogamo Izumikawachō, Sakyo Ward, Kyoto, Kyoto Prefecture
Official Website: https://www.shimogamo-jinja.or.jp/english/

Digitized Forest at the World Heritage Site of Shimogamo Shrine, Kyoto Art by teamLab – TOKIO INKARAMI
Running: August 17, 2019 – September 2, 2019
Time: 18:30-22:00 (Last Entries 21:30)
Location: Shimogamo Shrine

Price: Weekdays ¥1,300 / Weekends ¥1,500
*Free entry for elementary school children and below. Must be accompanied by a parent or guardian aged 20+.

Official Website: https://www.teamlab.art/e/shimogamo/

Japan's Keio Line Releases 'Goshuin' Stamp Book For Tourists

In response to the rapidly increasing number of foreign tourists to Japan in recent years, Keio Corporation has designed an original Keio Line goshuin stamp book which will be released at the "Central Honshu Information Plaza in Keio Shinjuku" at Shinjuku Station on September 1.

A Goshuincho is a book for collecting goshuin, which are stamps or seals given at shrines and temples across Japan. Every shrine and temple has its own unique goshuin which are stamped alongside calligraphy handwritten by the staff there and then who write the date and the name of the temple or shrine.

When purchasing Keio's book, you are given a pamphlet―available in English only―featuring lots of different sites you can receive goshuin up and down the train line.

Sites include the Buddhist temple Yakuou-in (Hachioji, Tokyo), Takahata Fudoson Kongo-ji Temple (Hino, Tokyo), Ōkunitama Shrine (Chofu, Tokyo), Jindaiji Temple (Chofu, Tokyo), and Ohmiya-Hachimangu (Suginami, Tokyo). The pamphlet also explains how to obtain a stamp as well as the correct way to worship at these locations. It also details information about train ticket discounts on the Keio Line for foreign travellers which were introduced in February this year.

The book will also be available to purchase at Keio Rail-Land from October 14.

Information

Keio Line Original Goshuincho

Release Date: September 1, 2019

Available: At Central Honshu Information Plaza in Keio Shinjuku (Open 8:30-19:00). Also available at Keio Rail-Land from October 14.

Price: ¥800

Stock: 1,000 (Will discontinue once all are sold)

Keio Line Official Website: https://www.keio.co.jp/english/index.html

A Date With Yutaro: Soaking Up the Japanese Summer Sun & Visiting the Art Aquarium | Tokyo Stroll

It's been a while since our last date with Yutaro. He's been very busy with film shoots. He had some spare time today so we paid a visit to Nihonbashi for our next date. "ECO EDO Nihonbashi: Enjoy Cool Edo With All Five Senses" is an event held every year in the Nihonbashi area which takes the Edo period cultural idea of "coolness"―an in, to enjoy being cool during the summer-and puts a modern spin on it. There are many exciting things to look forward to, including the art aquarium which proves massively popular every year.

We gave ourselves more time to arrive at the meeting place to be in the safe side, but it seems Yutaro-kun was already there waiting for us!

Nihonbashi Information Center | IPPIN CAFÉ "Sparkling Herb Tea" – ¥518 (Tax Included)

"Here, you must be boiling." Yutaro-kun kindly offers a cup of IPPIN CAFE's limited-edition sparkling herb tea. It's a delicious mix of fizzy soda and lemon, a perfect refreshment for the summer. Since he ordered takeout the drink came with a goldfish straw. Goldfish are a staple sight during Japanese summer festivals so it's very fitting for the occasion! 

With our drinks in hand, it's time to head to Nihonbashi for our Edo summer date!

Wind-Chime Forest Path

Lining the path between Fukutoku Shrine and Fukutoku Garden is the Wind-Chime Forest Path where around 200 Edo-style wind chimes dangled. This year, during the evenings, the path is illuminated with beautiful lighting. 

When the breeze rolls past the wind chimes ring one by one-a cool and refreshing sound.

"I hear each one of these Edo wind chimes are individually handmade by craftsmen."

When you hear the sound of the wind chimes it makes you feel cool like a gentle breeze of the wind.

After strolling along the Wind-Chime Forest Path we make our way towards this year's ECO EDO Art Aquarium event.

The moment we step instead Yutaro is already dazzled by all the goldfish: "Wow! I knew about this place from what I'd seen online, but this my first time here! This art aquarium really is something!"

The full title of the event is "ECO EDO Nihonbashi ART AQUARIUM 2019 ~Edo, Coolness of Kingyo~ & Night Aquarium."  Goldfish were a huge part of the common culture in Nihonbashi during the Edo period. This event recreates that and brings that "coolness" aspect while combining it with contemporary art by having people observe the fish in lots of different artistic environments.

Super Oiran

"This is the biggest fish tank, apparently it has 3,000 fish swimming inside!"

"Seeing the light reflect on the water from the illuminations lets you see the fish in a different light, doesn't it?"

Looks like Yutaro-kun is having a lot of fun taking photos.

He's equally interested in just about every fish tank!

These other fish tanks have a different aesthetic to them. Their Japanese-style designs make for great photos.

Kaleidorium 3D

"This one's beautiful, it's like a kaleidoscope."

It really does look like one. When you take a peek instead you can glimpse all kinds of colourful fish gently swimming around.

Ceiling Kingyo

"There're goldfish swimming on the ceiling too. So cool! This aquarium is incredible. It brings together the great culture of Edo and contemporary art."

The Art Aquarium bustles every single year with visitors, but this year will mark its last run. It's being held at Nihonbashi Mitsui Hall, so if you have the chance to go then please do.

We of course checked out some local Nihonbashi treats too! We stopped by morozoff for some cheesecake after the aquarium.

morozoff Kamadashi Cheesecake (Goldfish) – ¥270 Each (Tax Included)

These cute cheesecakes with their goldfish designs are available for a limited time only. They're filled with sweet red bean paste. They perfect with iced tea.

"Got some! Let's eat them while we head back."

Goldfish Lantern Walkway

Our first date in Nihonbashi was so much fun. While on the date Yutaro-kun spoke about the new live-action film he's in, Kaguya-sama: Love Is War.

"It's a romance film with mind games to try and make the other person confess their love. I play the character Tsubasa. His number one highlight scene is the kabedon scene. That was my first day shooting, so I was super nervous, but I got along well with the other actors, and the atmosphere on set was harmonious, so I was able to relax for the shoots. Tsubasa is a genuine guy who will believe things that have been said to him in earnest. You've definitely gotta check out all his scenes throughout the film!"

"A lot of the cast are the same age as me, so we were all energetic together in the waiting room. There's a scene at the end where all the cast get together. It took 3 days to shoot so we ended up getting along really well."

"This film has made me realise that love comes in many shapes, and that mind games happen in a variety of ways between guys and girls. There's cute scenes that express that small bit of pride that teenagers have, the embarassment they feel, when they get butterflies, scenes that will warm your heart. The film has various elements to it so I thoroughly enjoyed watching it myself. I hope that couples in love in their teens and twenties watch it, and I also hope that married couples watch it and crack up laughing too."

"In the film it's summer break, and they go and see fireworks and stuff. It's definitely one to watch durnig the summer. You're gonna come watch it too, right? Shall we go?"

An offer we cannot refuse! We'll definitely go and see it with you, Yutaro-kun! 

Model: Yutaro

Writer: Yuki Yokoo

Photographer: Kayo Sekiguchi

Information

ECO EDO Nihonbashi 2019 ~Enjoy Cool Edo With All Five Senses~

Running: July 5, 2019 – September 23, 2019

Location: Nihonbashi Area

TEL: 03-3242-0010 (Nihonbashi Information Center)

Event Page: https://www.nihonbashi-tokyo.jp/en/ecoedo2019/

ECO EDO Nihonbashi ART AQUARIUM 2019 ~Edo, Coolness of Kingyo~ & Night Aquarium

Running: July 5, 2019 – September 23, 2019

Location: Nihonbashi Mitsui Hall Floor 5F (Entrance at 4F),  COREDO Muromachi 1, 2-2-1 Nihonbashimuromachi, Chuo Ward, Tokyo

Opening Hours: Art Aquarium 11:00-19:00 / Night Aquarium From 19:00

[Sun-Fri] 11:00-22:00 (Last Entries 22:00) [Sat & days prior to public hoiday] 11:00-23:30 (Last Entries 23:00)

Access: Directly connected to Exit A6 of Mitsukoshimae Station, accessible on the Tokyo Metro Ginza Line and Hanzomon Line / Directly connected to Shin-Nihombashi Station / 8-minutes on foot from East Exit of Kanda Station JR 8-minutes on foot from Nihonbashi Exit of Tokyo Station

TEL: 03-3270-2590

Event Page: https://www.nihonbashi-tokyo.jp/en/ecoedo2019/contents/005.html

Kaguya-sama: Love Is War Film

Release Date: September 6, 2019

Adapted from the manga of the same name by Aka Akasaka (Shueisha/Weekly Young Jump)

Cast: Sho Hirano (King & Prince), Kanna Hashimoto, Hayato Sano, Natsumi Ikema, Nana Asakawa, Mayu Hotta, YUTARO, Takashima Masahiro, Jiro Sato

Official Website: https://kaguyasama-movie.com/

TALENT PROFILE

Yutaro

Yutaro was born in Hiroshima on June 3rd 1998. His modeling career has earned him lots of attention as a fashion icon of the new generation. The famous model also works as a "charisma" shop assistant. Yutaro has gained his reputation as a "mysterious and handsome guy" from his appearance on Japanese variety shows. His debut was made on the show "Gyoretsu no Dekiru Horitsu Sodanjo" and has since then appeared on numerous different TV shows. He challenged himself to appear on stage for the very first time in March this year and is gaining popularity by the day for his diverse work.

Tokyo Stroll: The Café That You Want to Visit to See Someone #11 – 'Hatoya' in Asakusa

In this edition of The Café That You Want to Visit to See Someone, I visited Hatoya which is located in Asakusa Shin-Nakamise Arcade.

The streets of Tokyo's historical district of Asakusa are packed to end with cafés. You can be spoiled for choice, but Hatoya stood out to me in particular as it's an especially old café. Business there began back in 1927 but the actual building was built back in the Taisho period, meaning its history spans more than 90 years ago!

The outside appearance of the shop is smart and chic so it's very easy to spot. I couldn't tell by looking from the outside, but the inside is full of old decorations and odds and ends which make you feel the history of the café.

One reason why I wanted to visit this place so much is because I was drawn to their logo. It's really retro-kawaii so I just couldn't resist!

You should take some photos too if you visit.

It was time to head inside. It's really comfy and cozy in there; the atmosphere was nice and relaxed.

Framed on the wall is a map of the Asakusa area during the Taisho era. Hatoya became famous back then because people could buy coffee for a mere 5 sen (a single sen is one-hundredth of a yen).

When business first began at Hatoya, because the café was opposite the stage door of a theatre, all of the famous actors and actresses would pop in. Some include famous Japanese comedian Roppa Furukawa and film actor Kiyoshi Atsumi who played Tora-san in the film series Otoko wa Tsurai yo.

I ordered the café's popular hotcakes which cost ¥600. They have been making these same hotcakes since before the war.

They were nice and fluffy and had a deliciously gorgeous brown colour. The flavour was out of this world when the butter melted from the heat of the hotcakes and mixed together with the syrup.

The portion might look like a lot but they are fluffy and have a light flavour so can be finished with no problem.

And is the café's signature milkshake (¥500).

It's so refreshing that you can knock it back all in one go. It has a simple flavour but it tasted so good!

I also ordered the ¥600 cream soda, my favourite beverage.

I've been to many cafés, and have covered many in this series, but this is the first I have dined at with such a deep history. I found myself enthralled by the stories of the owner who has continued to treasure the café and maintained it all the same since it opened. I feel like I have learned about a world I never knew about. The next time I go to Hatoya with a friend I'll be sure to let them in on its history. I encourage you to visit too!

Writer/Model: Ema Tanioku
Photographer: Haruka Yamamoto
Design: Yuko Abe (ASOBISYSTEM)

TALENT PROFILE

Ema Tanioku

"Emaeri" is the nickname for models Ema and Eri Tanioku, who are Aomoji fashion model twins. Ema and Eri Tanioku specialise in twin fashion coordination. Over the years their fanbase has increased due to their cute looks. Ema Tanioku spreads Harajuku culture within Japan as well as overseas and works as a Harajuku Tourism Ambassador. Starting off as a model, Ema has broadened her talent range from fashion magazines to TV, and from playing the lead role in dramas to movies.