Plum trees from various places in the Kanto area Komukai (Kawasaki), Sugita (Yokohama) and Kamata (Tokyo) have been gathered in this garden and they are gaining much popularity.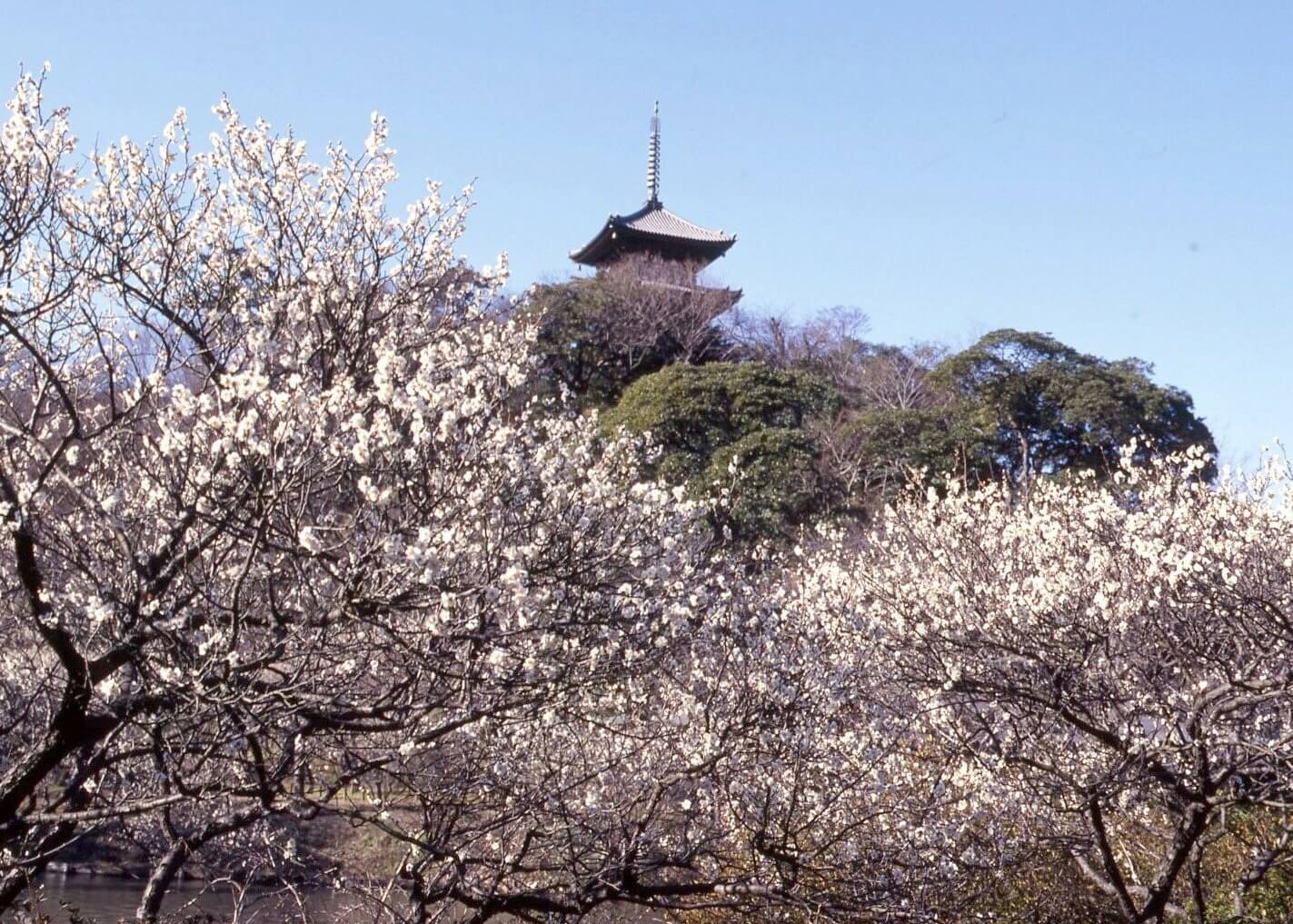 The view of plum blossoms in bloom is the same as it was many years ago. The scene of the Sankeien Kanbaikai (tea ceremony) held in Hatsune Jaya where an old pot is used to boil the water is just like such a tea ceremony which was held 100 years ago.
Why not come to enjoy the plum blossoms in Senkeien.
◼︎Information
Sankeien Plum Blossom Viewing
Address: 58 Honmoku Sannotani, Naka-ku, Yokohama, Kanagawa
Open:  ~March 4th (Sun.)
Time: 9:00~17:00
TEL:045-621-0634
URL:http://www.sankeien.or.jp/
Mugiyu (barley tea) served at Hatsune jaya (tea house)
Time: Everyday during event period 10:00~15:30
Venue: Hatsune Jaya
Fee: Free (Entrance fee for garden is necessary)
Haiku Taikai (haiku reading)
Time: 2018, February 25th (Sun.) 10:30~
Haiku submission deadline: 12:00   Haiku reading / Awards approx. 13:50~
Venue: Kakushokau (Yokohama designated tangible cultural property)
Fee: 1000 yen (Entrance fee for garden is necessary)
Capacity: 150 persons
Time: 2018 Feb. 24 (Sat.) & 25th (Sin.) / March 3rd (Sat.)  10:30~15:30 (breaks between performances)
*performance will be cancelled during rain
Venue: Chuo Hiroba (Central square)
Fee: Free (Entrance fee for garden is necessary)
Time: 2018 March 4th (Sun.) 11:00~12:00/13:30~14:30
Venue: Chuo hiroba (Central square) or Kyu Tomyodera Hondo (temple)]
Fee: Free (Entrance fee for garden is necessary)
Time: During event period  9:00~16:30
   *On Feb. 21st, dolls will be replaced so exhibit will be closed for a short time
Venue: Yanohara-ke jutaku (Important cultural property)
Fee: Free (Entrance fee for garden is necessary)