It has been announced that Jin Akanishi's performance at Makuhari Messe Hall in Chiba Prefecture set for 30 March 2018 as part of his JIN AKANISHI LIVE TOUR 2018 "Blessèd" will be screened live at theatres across Japan.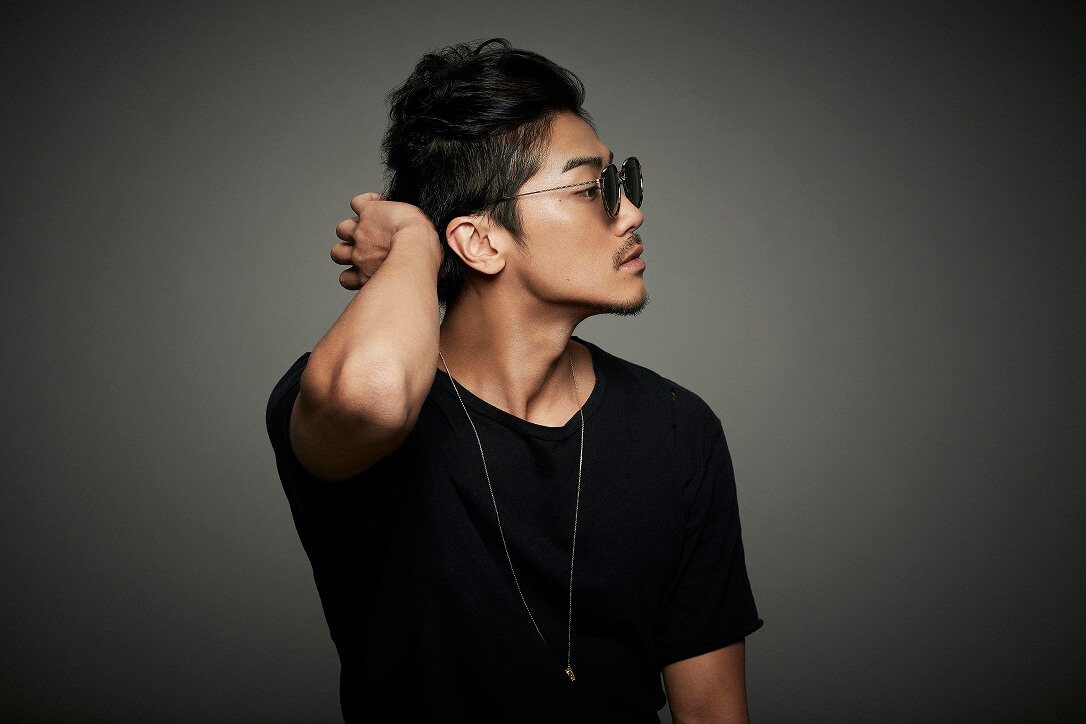 Jin Akanishi received "Asian Most Popular Japanese Artists" at the 20th China Music Award (CMA) in April 2016. He also ranked in at 31st place in "The 100 Most Handsome Faces of 2015" by TC Candler, a US Independent Critics movie website, in 2016.
The JIN AKANISHI LIVE TOUR 2018 "Blessèd" began on February 8th at the Orix Theater in Osaka. The tour will take him to 16 locations across Japan for 17 shows. Fans got in early with their ticket orders, as all dates on the tour have sold out, apart from the forthcoming show at Makuhari Messe Hall – tickets for this date are set to go on sale from Saturday February 24th.
This will be Jin Akanishi's second live theater viewing since the first in 2016. This time, however, it will be on a much bigger scale, as in addition to being shown across Japan, it will also be screened at Vie Show Cinemas Taipei Hsin Yi in Taipei, Taiwan and at the FESTIVAL GRAND CINEMA and GH Citywalk in Hong Kong.
The future activities of international success Jin Akanishi are greatly anticipated.
■Information
<THEATER LIVE> JIN AKANISHI LIVE TOUR 2018 "Blessèd"
Date: 30 March 2018 @ 19:00
Location: Theaters across Japan. Check the list below.
http://jinakanishi-theaterlive.com/
Price: ¥3,800 (tax incl.) – All Reserved Seating
Ticket Windows:
[Pre-Order (Lottery System)] 24 February 2018 @ 12:00 – 4 March 2018 @ 23:59
[General Sale (First-Come, First Served)] 17 March 2018 @ 12:00 – 29 March 2018 @ 12:00
Ticket Purchasing:
E-plus http://eplus.jp/jinakanishi2018-lv/
Fami Port ticket machines at Family Mart convenience stores across Japan
*General sale tickets are available on a first-come, first-served basis. There are a limited number of tickets, so sales will end once all have been sold.
*Pre-order tickets will be distributed via a lottery system. Those that order will be chosen randomly to receive a ticket.
Ticket Enquiries: E-plus 0570-07-5050 (10:00-18:00)
*Ordering tickets online requires registering as an E-plus member. Registration is free of charge.
*Separate handling fees will be charged for ticket orders.
By attending you agree to the possibility of being filmed for the event or by press. Please be aware that you may appear in viewings.
JIN AKANISHI LIVE TOUR 2018 "Blessèd"
08.02.18 @ Orix Theater, Osaka
09.02.18 @ Orix Theater, Osaka
11.02.18 @ Yokkaichishibunka Hall (Hall 1) Mie Prefecture
16.02.18 @ Kobe International Hall (Kokusai Hall) Hyogo Prefecture
17.02.18 @ Biwako Hall, Shiga Prefecture
20.02.18 @ Saitama Bunka Center, Saitama Prefecture
24.02.18 @ Honda no Mori Hall, Ishikawa Prefecture
27.02.18 @ Sagami Women's University (Green Hall), Kanagawa Prefecture
01.03.18 @ Nakano Sun Plaza Hall, Tokyo
02.03.18 @ Culttz Kawasaki (Kawasaki-shi Sports, Bunka Sogo Center), Kanagawa Prefecture
08.03.18 @ Nippon Tokushu Togyo Shimin Kaikan (Forest Hall), Aichi Prefecture
11.03.18 @ Fukuoka Civic Hall, Fukuoka Prefecture
16.03.18 @ Fuchu Forest Art Hall (Dream Hall), Tokyo
17.03.18 @ Fuji Cultural Hall (Rose Theater), Shizuoka Prefecture
21.03.18 @ Mori no Hall 21, Matsudo, Chiba Prefecture
25.03.18 @ Sendai Sun Plaza Hall, Miyagi Prefecture
30.03.18 @ Makuhari Messe (Event Hall), Chiba Prefecture
JIN AKANISHI<THEATER LIVE>Official Website: http://jinakanishi-theaterlive.com/
JIN AKANISHI Official Website: http://jinakanishi.com/