MMN Festival 2018: Music Artist Line-Up – Up and Coming Artists From Japan!
It's finally March, which means "MOSHI MOSHI NIPPON FESTIVAL 2018 in SHIBUYA" (MMN Festival) is almost here.
This year's MMN Festival will move away from the Tokyo Metropolitan Gymnasium and take place around the Shibuya and Harajuku area! We will deliver Japanese culture to the world to the fullest in the form of music, fashion, food, tourist experiences and more from Shibuya.
This year's MMN Festival is free for all to enter! But don't forget: you must register in advance to attend.
Sign up here:https://mmnf2018.peatix.com/
This year's main locations are Laforet Museum Harajuku, Tower Records Shibuya, SHIBUYA CAST., and Onden Shrine. All locations are free to enter upon registering in advance.
In this article, we'll take a detailed look at who you can expect to see performing on stage at Tower Records Shibuya.
At our location of Tower Records Shibuya, we will hold a music event to shine the spotlight on young and budding artists in Japan's music scene.
Artists and music media companies that have hooked up with many promising artists and new talent will become official curators of a special stage event to host an exclusive showcase of must-see up-and-coming artists. Also, up on the rooftop, MOSHI MOSHI NIPPON (MMN) will oversee an idol stage event with a line-up consisting entirely of idol groups that MMN want to recommend to international audiences. It will be jam-packed full of Japanese 'kawaii.'
・B1F CUTUP STUDIO
Down on B1F in the CUTUP STUDIO, influential artists in the music scene, as well as music media who have teamed up with new talent, will showcase a list of carefully selected artists. MMN, who deliver Japanese pop culture to the world, will join hands in overseeing this stage event with each curator.
Curator 1: Spincoaster Stage
"Spincoaster" will bring three artists to perform recommended by the company themselves – The Wisely Brothers, Mizuki Ohira and SIRUP.
Spincoaster
"Encountering music that will shake your heart" is at the core of Spincoaster, a music media company that carefully picks and showcases up-and-coming artists from around the world. In addition to managing their music news media company, they also manage a music bar and have selected songs for SONY, Reebok and Suntory.
Website: https://spincoaster.com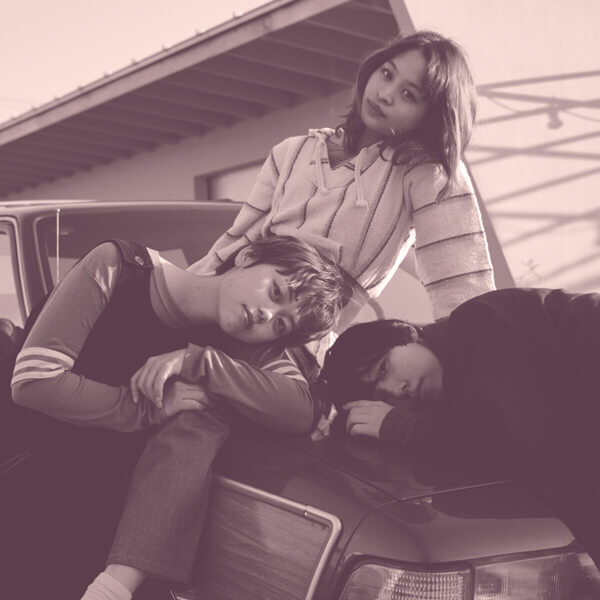 The Wisely Brothers
Despite being girls, this three-piece band have a unique band name with "brothers" in it. Last year, they performed at numerous events including the Ringo Music Festival. They have also traveled all the way to South Korea for a show and have even held a solo concert at Shibuya WWW. They're a band receiving rapidly growing attention. Their style screams freedom and you can feel that they are enjoying music written from the heart, with lyrics uniquely depicting themes such as girls' buoyant romance, listlessly passing one another without meeting, and ambivalent emotions. You'll become addicted to their music as you listen to it. The songs are rooted in indie pop but somewhere in the sound there's a feeling that you can't let go which leaves you feeling comfortable somewhere inside.
The Wisely Brothers / Maple Canada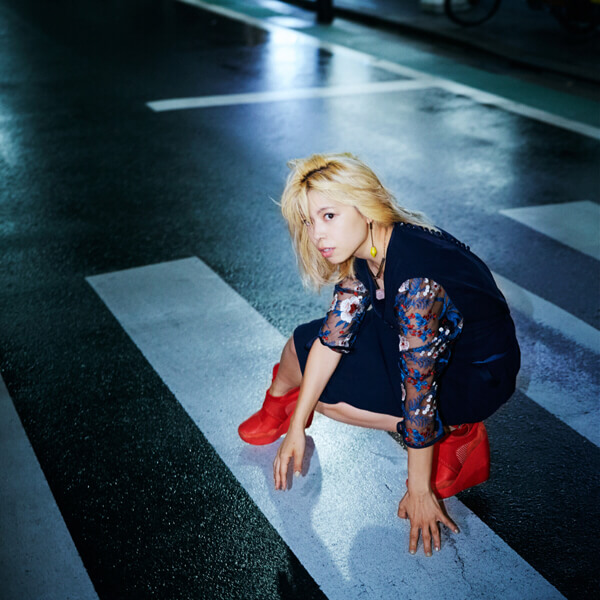 Mizuki Ohira
An artist who brings to life sophisticated music, from a luxury urban and mellow sound to sentimental folk. Her song Real Love was picked up in the Spotify playlist "Woman's Voice" and was listened to over 100,000 times in January and February. Her number of overseas fans is also on the rise. She also works as a model. Her music video Everything gives me chance what I love it, in which actress Culumi Nakada also appears, has received praise for its level of quality in looking just like a short film.
Everything gives me chance what I love it / Mizuki Ohira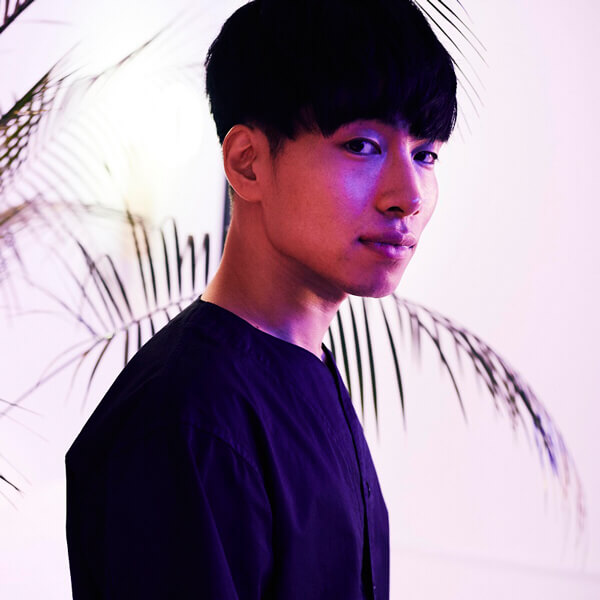 SIRUP
He flew into the scene like a comet last year with his digital single Synapse. The name "SIRUP" is a combination of "Sing & Rap." His characteristically deep vocals were influenced by African-American music from soul to R&B. His combination of soul, hip-hop and R&B has particularly been a hit with young music lovers. He is popular for his sophisticated sound that fuse singing and rapping in Japanese and English.
SIRUP – Synapse
Curator 2: WREP BATTLEFIELD presents Batotsuku
Witness an MC battle right before your eyes hosted by Zeebra, a hip-hop artist representing the city of Tokyo, who is bringing the heated MC battle segment from the hip-hop radio channel "WREP" produced by Zeebra himself.
4 people will be chosen on the day of the event to become team captains and create their own team from 12 appointment battle MCs for a 3-on-3 MC battle.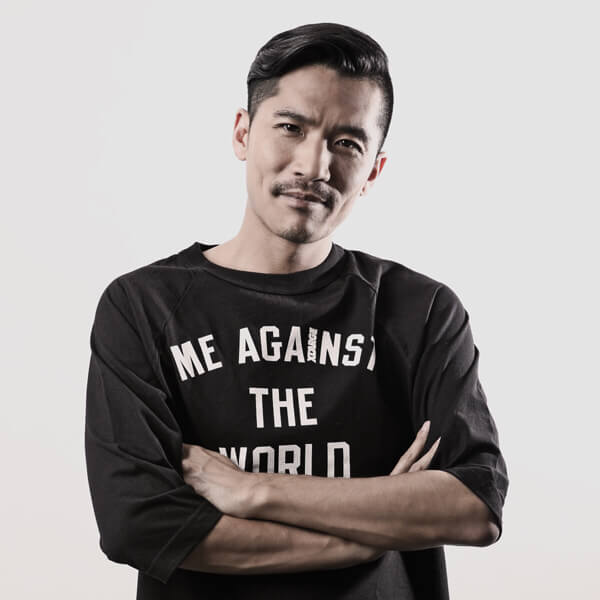 Zeebra
A hip-hop MC and member of legendary hip-hop group KGDR. He is also active as a DJ under the name DJ DIRTYKRATES. In 2016, he was appointed the first Shibuya Tourism Night Ambassador. He is not only leads Shibuya's night scene, but also maintains a responsibility for the places where people can enjoy nightlife as well as cleaning up rubbish after events.
He also held the Night Mayor Summit discussions took place regarding ways to develop night culture. He is recognised worldwide for being out of the box when it comes to hip-hop.
Curator 3: Live Natalie meets MOSHI MOSHI NIPPON
Natalie Music have selected a line-up of artists that best represents the "MOSHI MOSHI NIPPON Project" of delivering Japanese pop culture to the world. The line-up includes Atarashii Gakkou no Leaders, MISMOPE, Luby Sparks, SHE IS SUMMER, and more.
Natalie Music
Natalie Music is a news website that covers the latest topics regarding music from both major and indie artists in Japan. They hold many interviews and write reports on events. The website receives much support for the level of detail that goes into in their articles which are written from the point of view of fans. They have over 120,000 followers on Twitter (as of March 2018) and are read by music fans and beyond.
Atarashii Gakkou no Leaders
A four-member dance performance unit who stick out from the crowd and demonstrate originality to strengthen today's boring society and make living fun. They became popular after a collaboration with a commercial for Lotte "Fit's" which was remixed by tofubeats. They have also performed at Nico Nico Chokaigi 2016 and ULTRA TEEN FES, and middle schoolers have even covered their dances on the video streaming site "MixChannel." The photos they post on their social media are also a must-see, filled with girl-like freedom and plenty of humour.
Atarashii Gakkou no Leaders / Music Video Clip
MISMOPE
A two-piece band who deliver happy pop tunes that will brighten the day of those who hear them. Even in their songs with sad lyrics you can hear a positivity in there somewhere when the girls sing. Their music is affixed with energy. The vocals are characteristic in the way that they are both innocent and piercing. This is their weapon of choice during live performances in the city. MISMOPE are popular with girls of the same generation, with much interest having been gained in their music videos and outfits. They are also recognised as fashion icons!
MISMOPE / "Ano ne, Ano sa"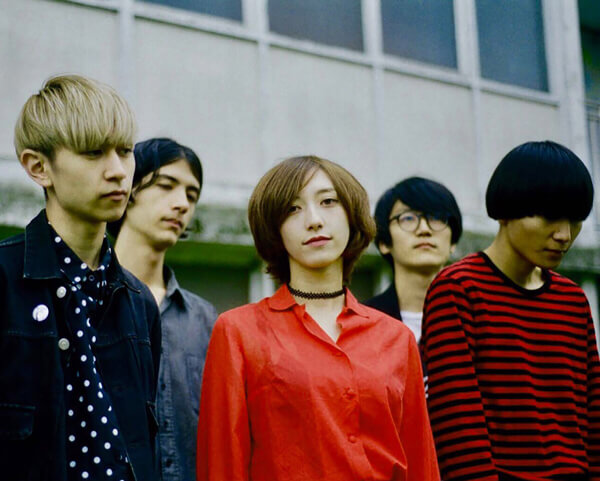 Luby Sparks
A five-member band made up of university students with an average age of 21. They have created a buzz amongst indie music fans for co-performing with overseas bands and performing at a UK festival. Their list of collaborations with overseas artists is long – they have performed together with artists coming to Japan including The Bilinda Butchers and Manic Sheep, as well as creating a split cassette with YUCK. In 2017, they appeared as the first and only Japanese band to perform at UK music festival "Indietracks Festival." The band have a growing fan base around the world for their emotional sound.
Luby Sparks "Thursday"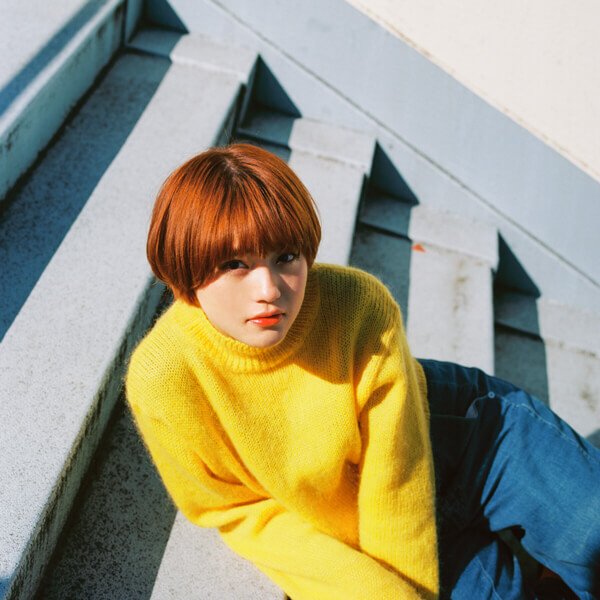 SHE IS SUMMER
SHE IS SUMMER is noted for her discotheque and groovy sound. The gap between the cute voice of MICO and her lyrics that pierce deep into the heart of girls is out of this world. In 2017, she released her second EP Swimming in the Love E.P. which was chosen as a "Tower Records Recommendation" in June. With the release peaking at number one on the iTunes Electro Charts and 6th on Oricon's Indie Weekly Charts, she's an artist gaining rapid popularity right now. Her dramatic music videos are also a sight to behold as they make you feel the story.
SHE IS SUMMER / "Are Kara no Hanashi Dakedo"
Curator 4: MOSHI MOSHI NIPPON
"MOSHI MOSHI NIPPON" have a list of Japanese idols to recommend to the world. Idol groups set to perform at MMN Festival include Lovely Doll, Yamakatsu, Sakadori Hasshinkyoku, sora tob sakana, APPARE! Harajuku, Jewel☆Neige, NEO JAPONISM, CY8ER, and more.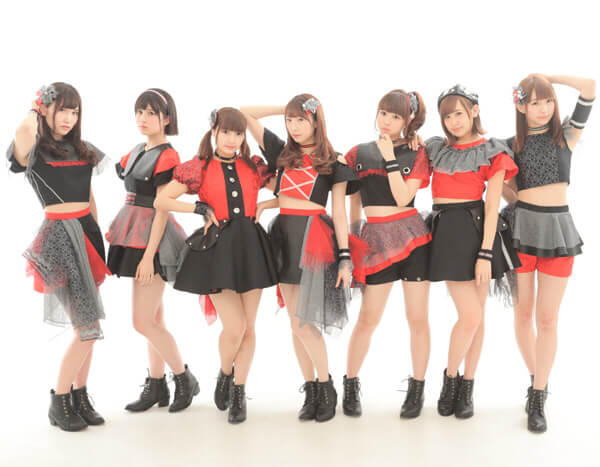 Lovely Doll
A group with a cuteness you will want to keep close to you. Their incredibly impressive live performances flood the stage with entertainment. In 2017 they released Yoake Mae, Niji ga Sasu and Hikari no Symphony which ranked 7th and 8th place in Oricon's Weekly Charts. The group have also performed at South-East Asia's biggest Japanese culture event "JAPAN EXPO THAILAND 2017." Their overseas activity is spreading far and wide.
Lovely Doll / "Yoakemae Nijigasasu"
Yamakatsu
An idol group who formed in 2011 as part of Entertainment Yamaguchikasseikai, a project that was initiated to revitalize Yamaguchi Prefecture by discovering new idols. As well as working as "Furusato Ambassadors" and "Sekai Jamboree Official Supports" to promote the charm of Yamaguchi Prefecture to the rest of Japan, the group also appear as regular members of information programs on TV. They are set to perform at "Idol Koushien SPRING FESTIVAL 2018."
Idol koushien day02 Yamakatsu
Sakadori Hasshinkyoku
A group centred around the concept of jumping on current trends before anyone else and spreading the excitement of inexperience. They are completely backed by car website MOBY. They have held a solo concert at TSUTAYA O-EAST in Shibuya and will perform at Idol Koushien and IDOL CONTENT EXPO.
Sakadori Hasshinkyoku / "Karimen Distiny"
sora tob sakana
A four-member girl group with an average age of 15. Known by the nickname "Osakana," they dream to one day perform live on the moon. They will make their major debut in May this year and hold a solo show at Tokyo International Forum. Their overseas activity is on the spread – last year, they appeared at "Taiwan Comic Exhibition," their first Taiwanese event. Be sure to check out the interview we did with them(https://www.moshimoshi-nippon.jp/61765)
sora tob sakana / ribbon
Immerse yourself in the latest music from Japan at Tower Records Shibuya from bands and hip-hop to idols!
Register for Free Entry into MMN Festival!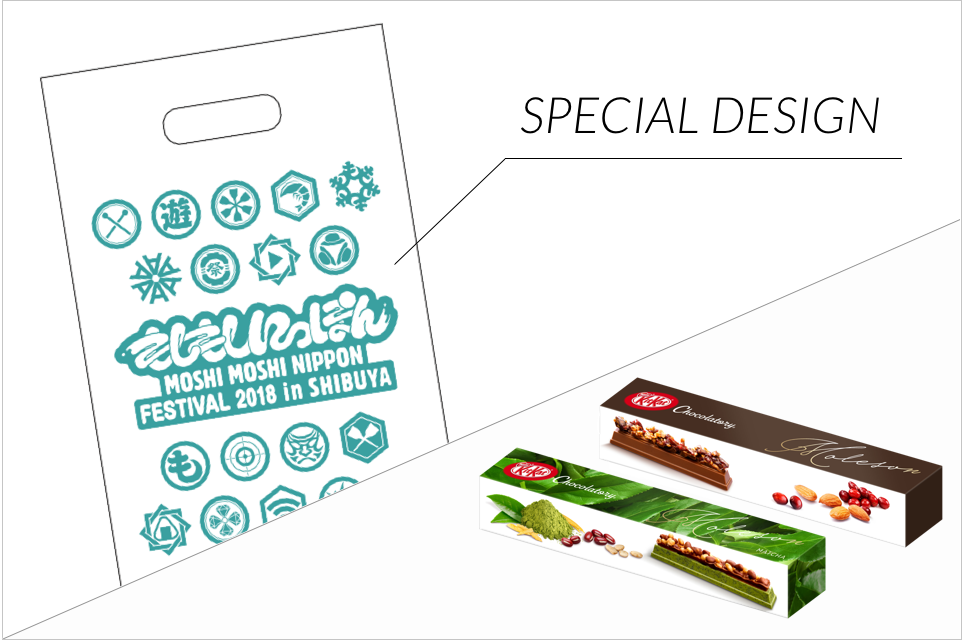 Those that register for the event in advance will receive an original bag as thanks. There are 1,500 bags available on a first-come, first-served basis. You will find in them one of either popular products from KitKat Chocolatory: the "KitKat Chocolatory Moleson" (¥500) or the "KitKat Chocolatory Moleson Matcha" (¥500). Bear in mind that stocks are limited, so don't forget to sign up early!
How to Register
To access MMN Festival, you must register in advance. (Admission is free of charge. Select festival contents however will charge a fee.)
To register, place visit the Peatix website below and follow the instructions. Upon completing your registration, you will receive a QR Code from Peatix that you must take with you on the day of the event.
Click here to register.
Please display your QR Code at each location on the day of the event.
*Upon registering, you will be signed up as a MOSHI MOSHI NIPPON Member where you will receive newsletters and other information. You will also be signed up to Omotenashi Platform.
RECOMMENDED ENTRIES
Announcement of Performers & Stage Content at MOSHI MOSHI NIPPON FESTIVAL 2018 in SHIBUYA

MOSHI MOSHI NIPPON (MMN) is set to hold the biggest event for promoting Japanese pop culture to the world, MOSHI MOSHI NIPPON FESTIVAL 2018 in SHIBUYA, across the areas of Shibuya and Harajuku on March 24th and 25th.

Today, we are announcing the main performers as well as some of what you can expect to see at the festival. This year's MMN FESTIVAL is free entry! But you'll need to register in advance to attend, so don't forget!

Advance Registration: https://mmnf2018.peatix.com

There are 4 main areas where the MMN Festival will take place that you need to know about!

A multitude of popular models including Natsume Mito and Yutaro will grace the stage, as well as young artists MAGiC BOYZ. A host of talented personalities will also take to performing including the fortune teller Chamereon Takeda, who has appeared on TV and in magazines, comedian Rei Maruyama, Youtuber Megane and more. Music media company Spincoaster, music website Natalie and hip-hop musician & activist Zeebra will come together to curate a special live performance made up exclusively of must-see acts. Ukon Takafuji, who choreographed the internet-famous "Tokyo Bon 2020" video that blew up online across the globe, will perform a traditional Japanese dance show and 'Bon Odori' performance. There will also be a selection of must-try original foods and popular sweets that you can only get at this festival.

Area 1: Laforet Museum Harajuku

<Harajuku Kawaii Market presented by Mynavi Baito>

Laforet Harajuku will take on the theme of "Find Japan's Kawaii♡" for the Harajuku Kawaii Market.

You will turn into a kawaii girl in this area simply by turning up. Get involved with fashion, beauty, fortune-telling, DIY and more.

Japanese model Natsume Mito will hold her very own fashion show for the first time. The show's theme is based on a picture book chosen by Natsume Mito herself, Bulldog Tantei to Kieta Hoshi (Tomonori Taniguchi, BUNKEIDO). She will read the book aloud while models dress up to bring the world of the book to life!

Be electrified by a performance from hip-hop group MAGiC BOYZ too. Having collaborated with recognized Japanese rappers as well as up-and-coming artists, they have truly made a name for themselves. Their show is a must-see, so don't miss out.

Popular fortune-teller Chamereon Takeda will take to the stage. Japanese model Hikari Shibata will have her fortune told by the expert through horoscopes. Turn up and find out your horoscope for April too. Those wanting to experience fortune telling with the real life Chamereon Takeda should head over to Laforet!

Mynavi Baito will hold their "Big Challenge of the Youth" project for which young people must create their own kawaii part-time work outfits which will be worn by a line-up of models on stage! See Yuri Suganuma, Mei Nagasawa and Anna Yano dress up in clothes made by actual school students.

Look out for 2 jam-packed days of girly events with popular models, Youtubers and artists!

Area 2: Tower Records Shibuya B1F CUTUP STUDIO / Tower Records Shibuya Rooftop Stage

<Featuring Japanese new music: "MOSHI MOSHI MUSIC FESTIVAL">

Down in Tower Records Shibuya's CUTUP STUDIO on B1F, influential artists in the music scene and music media companies that have hooked up with many promising artists and new talent will become official curators for a special stage event together with MMN.

MMN will also take to the roof to hold our own stage event. If you love kawaii and you love idols, then you won't want to miss out on our very special idol stage where you can see performances from a huge list of idol groups!

Music media company "Spincoaster" will also host a stage of 3 artists making the headlines right now as recommended by the company themselves – The Wisely Brothers, Mizuki Ohira, and SIRUP.

Zeebra, a hip-hop artist and activist representing the city of Tokyo, is bringing the heated MC battle segment from his hip-hop radio channel "WREP" to the festival. See Zeebra and audience representatives battle it out in a 3-on-3 MC battle before your very eyes.

Natalie, Japan's number one source of information for music news, has selected a line-up that best represents our "MOSHI MOSHI NIPPON Project" – those who best deliver the charm of Japanese pop culture. The line-up includes Atarashii Gakkou no Leaders, MISMOPE, Luby Sparks, SHE IS SUMMER and more.

MMN are set to showcase idol groups we want to introduce to international audiences. Our line-up includes Lovely Doll, Yamakatsu, Sakadori Hasshinkyoku, sora tob sakana, APPARE! Harajuku, Jewel☆Neige, NEO JAPONISM, CY8ER, and more. Don't miss out on this chance to see performances from real idols!

Area 3: Shibuya Cast

<Enjoy Hanami Early in Shibuya: "MOSHI MOSHI NIPPON Market">

The MMN Market will let people experience Japan's flower-viewing season early in Shibuya. Gaze at cherry blossoms while indulging in traditional Japanese food, matcha sweets, sake and plenty of other goodies. It will be a cuisine and culture experience only possible in Japan, with stalls selling fresh vegetables and more.

Japanese male idol group Amato Danshi will open their own café offering a selection of sweets recommended by the guys themselves. The No.1 maid café group Maidreamin will also be there to serve you. Get your hands on original merchandise, cast a spell on your drink to make it even more delicious, dress up and have your photo taken chekki-style with a maid, and more!

A lottery draw will also be held to win unique souvenirs and items from Kyoto. This will be your chance to taste the hugely popular "Tabe Aruki Kyo Baum" from Kyoto's famous sweet shop "Kyo Baum Shop."

Area 4: Onden Shrine

<Tie Links With the Gods of Harajuku: "MOSHI MOSHI ENNICHI">

This "Ennichi" event will use cutting-edge technology at the traditional Onden Shrine. There will be traditional Japanese performances as well as DJs dressed up as characters who will put on a fantastic DJ show. There's plenty to get directly involved with including a big karaoke party and 'Bon Odori' session.

A must-see in this area will be the traditional Japanese dance show put on by Ukon Takafuji, the producer and chairman of "JAPAN CULTURE ENTERTAINMENT -YUMENOYA-" and the second generation of the company "Takafuji Dance Company," a pioneer of traditional Japanese dance that boasts a history of 100 years. Not only will there be classic Bon Odori hits playing, but also a performance of Tokyo Bon 2020 choreographed by Ukon Takafuji himself, a song co-produced with "COOL JAPAN TV" that has taken the world by storm. Whether you're young, old or from overseas, everybody is invited to join in the dance!

<Experience-Based Tours For Foreign Attendees>

An official event tour will be held for the very first time in collaboration with Airbnb. Not only will you be taken around the event venues but introduced to recommended spots around them too. There will also be tours with popular models who will take you little-known good places in Harajuku. A tour for foreigners will also be held in co-operation with "Jnnovations," a unique and high-quality tour service aimed at foreign travelers.

*Airbnb, エアビーアンドビー(エアビー) and their logos are registered trademarks of Airbnb Inc.

<Original Bag Present>

Those that register for the event in advance will receive an original bag as thanks. There are 1,500 bags available on a first-come, first-served basis. You will find in them one of either popular products from KitKat Chocolatory: the "KitKat Chocolatory Moleson" (¥500) or the "KitKat Chocolatory Moleson Matcha" (¥500).

■Information

Summary: MOSHI MOSHI NIPPON FESTIVAL 2018 in SHIBUYA

<Festival Date>

24 March 2018 – 25 March 2018

<Festival Time>

11:00-21:00 (Subject to Change)

<Organizer>

MOSHI MOSHI NIPPON Executive Committee

<Support>

Shibuya City / Shibuya City Tourism Association

<Co-Operation>

TOKYU CORPORATION / SHIBUYA CAST. / Tower Records Japan Inc. / Laforet HARAJUKU / Religious Corportation Onden Shrine / Jnnovations, Inc.

<Sponsors>

Mynavi Baito / NIPPON PAINT HOLDINGS CO.,LTD / Bijuu co.,ltd. / KitKat Chocolatory Amato Danshi / Maidreamin / Don Quijote Co., Ltd.

<Content Partners>

Gurunavi, Inc. / Airbnb Inc. /Natalie / Spincoaster / WREP

<Festival Locations>

Shibuya & Harajuku Area (Shibuya-ku, Tokyo)

<Main Locations>

Laforet Museum Harajuku / SHIBUYA CAST. / MOSHI MOSHI BOX Harajuku Tourist Information Center / Onden Shrine / Tower Records Shibuya

<Festival Contents>

Experienced-Based Content / Live Performances / Fashion / Participative Content / Tour Services / Inbound Services / …and more

<Performers>

■Harajuku Kawaii Market presented by Mynavi @ Laforet Museum Harajuku

・MC: Yuri Suganuma / Rei Maruyama

・Fashion & Talk Stage (Alphabetical Order):

Akari Abe / Ellie / Rikako Oya (Babyraids Japan) / Chamereon Takeda / Aino Kuribayashi / Ren Koseki / Saki Shibata / Hikari Shibata / Ayaka Segawa / Ema Tanioku / Eri Tanitoku / Chie Tsuji / Mei Nagasawa / Fusedy / Natsume Mito / Rinko Murata / Megane / Anna Yano / Yuna Yabe / Yutaro / …and more

・Live: Amato Danshi / MAGiC BOYZ

・Booth Contents: Ayumi Seto / …and more

■MOSHI MOSHI MUSIC FESTIVAL @Tower Records Shibuya (B1/Rooftop)

・Spincoaster Stage @ B1・CUTUP STUDIO

Mizuki Ohira / SIRUP / The Wisely Brothers

・WREP BATTLEFIELD presents Batotsuku @B1・CUTUP STUDIO

MC: Zeebra / Hachi Moji

DJ: YANATAKE

Battle MCs:

SAM / Nill Nico / TKdakurobuchi/ SHO GEN / 8×8=49 / Kizal / Datemegiri / FRANKEN / Yuma / MC Seishain / MC MIRI / (+one more artist)

・Live Natalie Meets MOSHI MOSHI NIPPON @B1・CUTUP STUDIO

Atarashii Gakkou no Leaders / SHE IS SUMMER / MISMOPE / Luby Sparks / …and more

・MOSHI MOSHI IDOL SPECIAL @Rooftop・SKYGARDEN

APPARE! Harajuku / CY8ER / Sakadori Hasshinkyoku / Jewel☆Neige / sora tob sakana / NEO JAPONISM / Lucky Doll / Yamakatau / …and more

<Festival Price>

Free (*Some festival contents will charge a fee)

Those who wish to participate in the festival must register in advance (https://mmnf2018.peatix.com). Select content does not require registration.

<Official Event Website>

http://fes18.moshimoshi-nippon.jp

<Social Media>

Twitter: https://twitter.com/moshi_fes

<Related Websites>

MOSHI MOSHI NIPPON

http://www.moshimoshi-nippon.jp (Available in English, Japanese and Chinese)

MMN Festival: Popular Models, Youtuber & Fortune-Tellers to Appear at Laforet Harajuku!

It's finally March, which means "MOSHI MOSHI NIPPON FESTIVAL 2018 in SHIBUYA" (MMN Festival) is almost here. This year's MMN Festival will move away from the Tokyo Metropolitan Gymnasium and take place around the Shibuya and Harajuku area! We will deliver Japanese culture to the world to the fullest in the form of music, fashion, food, tourist experiences and more from Shibuya.

What's more is that this year's festival is free for all to enter! But you need to register in advance, so don't forget. Click here to register.

The MMN Festival will take place in four main locations: Laforet Museum Harajuku, Tower Records Shibuya, SHIBUYA CAST., and Onden Shrine.

Let us introduce to you the contents of the talk show & fortune at Laforet Harajuku.

Laforet Harajuku has its own museum where we will hold a 'Harajuku Kawaii Market' with the theme of 'Find Japan's Kawaii♡'. Head on over to get involved with the many experience-based contents available, offering fashion, beauty, fortune telling, DIY and more. You'll be served up everything you need to transform into a kawaii girl simply by visiting. We will deliver Japan's kawaii culture from the hub of Laforet Harajuku!

TALK:Fusedy × Ren Koseki

Illustrator Fusedy, who released the manga Kimi no Ude no Naka wa Sekaiichi Atatakai Basho in February to popular success, will hold a talk on "Love" with Japanese model Ren Koseki. Fusedy will also talk about Ren'ai Gaku ("Love Studies") from the manga, and there will be a Q&A session with both of them where they will offer love consultation to people that send in their questions prior to the talk. If you're having doubts or difficulties with love, then be sure to sign up at the link below.

URL:https://goo.gl/forms/05ofoTaKi94bkBy43

TALK :Megane

Popular Youtuber "Megane" has been invited as a guest to a talk show that will hosted by Rei Maruyama and Yuri Suganuma who will pry Megane to discuss things people usually would not know about. You can also propose your own questions for Megane to

answer on stage! Send your questions here: https://goo.gl/forms/uDAJAry9rUUM40au1

TALK: Saki Shibata × Ayaka Segawa × Rei Maruyama

Saki Shibata, Ayaka Segawa and Rei Maruyama are all close friends in their personal lives. Each of them is active in a certain field: one is a performer, another is an artist and nurse, and the other is a model. In this talk, the three of them will mutually discuss their lines of work. Performer Rei Maruyama will tell some jokes, and we she might even tell us about something the three of them have talked about in private! Don't miss thir upfront and honest unfolding in a talk where you can get to know them in a way you can't on social media!

TALK: Rikako Ōya × Ellie × Yuri Suganuma × Ema Tanioku × Yuna Yabe

A host of models will offer tips & tricks on taking Instagram-worthy photos as well as a range of how-to's! The line-up includes Rikako Ōya (Babyraids Japan) who has an article series on MOSHI MOSHI NIPPON, Ellie, Yuri Suganuma, Ema Tanioku and Yuna Yabe will look at cuts from each of their posts will checking their Instagrammable points. And don't miss out on the tour that will be held by Yuri Suganama and Ema Tanioku after the event that is related to their featured articles.

FORTUNE-TELLING: Chamereon Takeda × Mei Nagasawa

Mei Nagasawa, who is a lover of all things spiritual, will have her fortune told for romance and work by Chamereon Takeda. The constellations will also be ranked on stage in relation to one's fate for love! This is an opportunity to experience a fortune-telling from Chamereon Takeda herself in the flesh.

FORTUNE-TELLING: Chamereon Takeda × Hikari Shibata

Hikari Shibata will have her fortune told by Chamereon Takeda through horoscopes. There will also be a horoscope ranking for April for everybody that attends the session! This is an opportunity to experience a fortune-telling from Chamereon Takeda herself in the flesh!

Registration for the event is free of charge!

To register, place visit the Peatix website below and follow the instructions. Upon completing your registration, you will receive a QR Code from Peatix that you must take with you on the day of the event.

*Upon registering, you will be signed up as a MOSHI MOSHI NIPPON Member where you will receive newsletters and other information. You will also be signed up to Omotenashi Platform.

Those that register for the event in advance will receive an original bag as thanks. There are 1,500 bags available on a first-come, first-served basis. You will find in them one of either popular products from KitKat Chocolatory: the "KitKat Chocolatory Moleson" (¥500) or the "KitKat Chocolatory Moleson Matcha" (¥500).

Mito Natsume, Yutaro, MAGiC BOYZ will perfom at MOSHI FESTIVAL in LAFORET harajuku! Check the contents!

It's finally March, which means "MOSHI MOSHI NIPPON FESTIVAL 2018 in SHIBUYA" (MMN Festival) is almost here. This year's MMN Festival will move away from the Tokyo Metropolitan Gymnasium and take place around the Shibuya and Harajuku area! We will deliver Japanese culture to the world to the fullest in the form of music, fashion, food, tourist experiences and more from Shibuya.

What's more is that this year's festival is free for all to enter! But you need to register in advance, so don't forget. Click here to register.

The MMN Festival will take place in four main locations: Laforet Museum Harajuku, Tower Records Shibuya, SHIBUYA CAST., and Onden Shrine.

Let us introduce to you the contents of the show & live at Laforet Harajuku.

Laforet Harajuku has its own museum where we will hold a 'Harajuku Kawaii Market' with the theme of 'Find Japan's Kawaii♡'. Head on over to get involved with the many experience-based contents available, offering fashion, beauty, fortune telling, DIY and more. You'll be served up everything you need to transform into a kawaii girl simply by visiting. We will deliver Japan's kawaii culture from the hub of Laforet Harajuku!

Tobidase! Picture Book Show 〜Storytime With Mito Natsume〜

Natsume Mito will host her very first fashion show which she will also participate in. The show's theme is centered on Natsume Mito's favourite book, Bulldog Tantei to Kieta Hoshi by Tomonori Taniguchi (BUNKEIDO Co., LTD.) The line-up will bring to life the world of this picturebook through fashion. Natsume Mito will read the book aloud while models Akari Abe, Aino Kuribayashi, Saki Shibata,Yuri Suganuma, Ema Tanioku, Eri Tanioku ,Chie Tsuji and Rinko Murata will light up the stage and capture the essence of the story with their outfits.

FASHION: Mynavi Baito presents Challenge Award

Wakamono no Honki no Chosen(Big Challenge of the youth) is a project presented by Mynavi Baito. The wakamono (The youth) this time will challenge themselves to create kawaii part-time work outfits to the world. It will take place on the Harajuku Kawaii Market stage where models Yuri Suganuma, Mei Nagasawa, and Anna Yano will wear the actual outfits! Be sure to check out this stage event created by the youth.

FASHION: Saki Shibata × Rinko Murata

This show will take place onstage at the market selling personal items from Saki Shibata and Rinko Murata! The two of them will give a lecture on styling points such as introducing co-ords using the items on sale at the market and suggestions on possible co-ords you could create with them. And of course, you'll be able to purchase their everyday clothes there too! The personal items that will be exhibited are scheduled to go up on the event website in advance so don't forget to check them out.

LIVE: Amato Danshi

Amato Danshi (a.k.a Ama Dan) are a six-member idol group themed on the world's trending sweets set to perform on stage. As well as their Laforet stage performance, there will also be a booth at Shibuya Cast selling sweets recommended by Ama Dan themselves. Sweet lovers should make sure to check out both the performance and the booth!

Amato Danshi「シュークリーム」

LIVE:MAGiC BOYZ

MAGiC BOYS are a hip-hop group made up of three high school students MCs Toma, Ryuto and Mahiro, and elementary school student DJ Jo. The young quartet are growing fast: they have collaborated with recognized Japanese rappers as well as up-and-coming artists, and have received support from music providers. Their eyes are set on heading out into the world with rap!

MAGiC BOYZ「DK GO!!!」

Registration for the event is free of charge!

To register, place visit the Peatix website below and follow the instructions. Upon completing your registration, you will receive a QR Code from Peatix that you must take with you on the day of the event.

Click here to register.

*Upon registering, you will be signed up as a MOSHI MOSHI NIPPON Member where you will receive newsletters and other information. You will also be signed up to Omotenashi Platform.

Those that register for the event in advance will receive an original bag as thanks. There are 1,500 bags available on a first-come, first-served basis. You will find in them one of either popular products from KitKat Chocolatory: the "KitKat Chocolatory Moleson" (¥500) or the "KitKat Chocolatory Moleson Matcha" (¥500).

Introducing Laforet Harajuku Booth Contents! MOSHI MOSHI NIPPON FESTIVAL 2018 in SHIBUYA

MOSHI MOSHI NIPPON FESTIVAL 2018 in SHIBUYA will be held in March, just two months from now.

This year, the MOSHI MOSHI NIPPON FESTIVAL will move away from the routine location of Tokyo Metropolitan Gymnasium and head to the Shibuya and Harajuku area! We will deliver Japanese culture to the world to the fullest in the form of music, fashion, food, tourist information, and much more from numerous locations around town. The venues for the MOSHI MOSHI NIPPON FESTIVAL  are Laforet Museum Harajuku, Tower Records Shibuya, SHIBUYA CAST, and Onden Shrine.

Let us introduce to you the contents of the booths at Laforet Harajuku.

Laforet Harajuku has its own museum where we will hold a 'Harajuku Kawaii Market' with the theme of 'Find Japan's Kawaii♡'. Head on over to get involved with the many experience-based contents available, offering fashion, beauty, fortune telling, DIY and more. You'll be served up everything you need to transform into a kawaii girl simply by visiting. We will deliver Japan's kawaii culture from the hub of Laforet Harajuku!

DIY:Herbarium & Swag Workshop

The Herbarium & Swag Workshop will combine the art of "herbarium" by collecting colourful dried flowers in bottles and "swags" which are wall decorations similar to wreaths made up of your favourite flowers. Each workshop will take place in the afternoon on the 25th. Get your hands on a stylish item perfect for interior decoration or as a gift to a friend.
Check out the works by teacher Asami "Char" Tnabe here: http://she-mag.jp/diary/87798?wid=54525

DIY: Mug Workshop presented by Aymmy in the batty girls

Apparel brand "Aymmy in the batty girls" are holding a workshop in the DIY area to make your very own original mug. You can design a kawaii mug with Aymmy's logo, spring & summer items and more. There's also a limited number of places to participate in a workshop together with Aymmy designer Ayumi Seto. Full details will become available on the event homepage!

FASHION:Tokyo Flea Market

A flea market will be held selling personal items owned by the stage performers. You might even be able to get your hands on items featured in magazines and items worn by the performers on their social media! The list of participating performers in the flea market will be updated regularly so make sure to check it out!

Flea Market Participants:Natsume Mito,Ayumi Seto,Yuri Suganuma,Hikari Shibata,Ren Koseki,Chie Tsuji,Ema Tanioku,Eri Tanioku,Anna Yano,Yuna Yabe…and more

EXPERIENCE:Fortune-Telling Booth

The fortune-telling area features booths for four different fortune tellers active in magazines and on TV! For ¥500 you can receive a 10-minute telling from an expert. Take advantage of this opportunity to find out for fate for April!

BEAUTY: MEGA Don Quijote Shibuya Honten

You can try out the latest products at the Don Quijote cosmetic booth, and if there's any particular items you like then you can buy them. Get your hands on this year's spring trend make-up before anyone else!

 

EXPERIENCE:My Navi Baito Booth

Questionnaires related to part-time work as well as interviews will be held at the booth. Models performing on-stage will also drop by the booth! Full details will become available on the event page so be sure to check it out.

Register & Receive an Original Bag!

Those that register for the event in advance will receive an original bag as thanks. There are 1,500 bags available on a first-come, first-served basis. You will find in them one of either popular products from KitKat Chocolatory: the "KitKat Chocolatory Moleson" (¥500) or the "KitKat Chocolatory Moleson Matcha" (¥500).

How to Register

You must sign up in advance to go to the festival. Registering is completely free. To register, please visit the Peatix link below and follow the instructions. Once you have completed your registration, you will receive a QR code from Peatix that you must bring with you on the day of the event.

*Upon registering, you will be signed up as a MOSHI MOSHI NIPPON Member where you can receive mail magazines, and to Omotenashi Platform.

2 Months Until MOSHI MOSHI NIPPON FESTIVAL 2018 in SHIBUYA—What Exactly is This Festival? (Music · Experience)

MOSHI MOSHI NIPPON FESTIVAL 2018 in SHIBUYA will be held in March, just two months from now. But what kind of event is MOSHI MOSHI NIPPON FESTIVAL? Let's take a look at past events and see the kind of exciting things you can expect to experience there.

What is the MOSHI MOSHI NIPPON FESTIVAL?
The MOSHI MOSHI NIPPON FESTIVAL is an event centered around Japanese fashion, music, anime, food and lifestyle. It's part of the "MOSHI MOSHI NIPPON" project which aims to promote and deliver Japanese pop culture to the world from fashion to music, food, anime and more.

The first festival was held in 2014 and saw more than 15,000 people attend, and since then the attendance rate has increased every year. The festival has also been taken out of Tokyo and overseas on a world tour.

■Live performances from Japan's biggest artists

The MOSHI MOSHI NIPPON FESTIVAL has seen performances from some of the most popular artists in Japan, including CAPSULE, an electronica duo that includes Yasutaka Nakata, who are a prominent existence in the club scene around world; and Kyary Pamyu Pamyu, a pop icon and international sensation. In 2016, iconic Japanese idol group Dempagumi.inc, as well as RAM RIDER – an artist active in many fields including as a DJ, producer and music provider – took to the stage, along with a host of other artists also popular inside and outside Japan.

■Traditional Japanese performances & culture experience workshops
The festival showcases the charm of Japanese culture with performances from a diverse range of groups, such as ouen-za, who use original choreography in the form of traditional Japanese dancing to create a unique kind of performance; TAKARABUNE, who perform Awa Dori to give life to a new Japanese artform; and KIRIE, who put on art performances based on Japanese myths and fairy tales. Experience traditional Japanese culture hands-on by getting dressed in traditional Japanese clothing or trying out the Awa Odori dance. Try your hand at a calligraphy lesson or traditional Japanese wagakki instruments, get painted in yuzen komon body art, or see ink wash paintings. There's plenty of workshops for everyone to enjoy, whether you're a foreign tourist or Japanese local, all of which embrace the old days of Japanese culture.

■MOSHI MOSHI NIPPON SYMPOSIUM
The Symposium gathers brings a diverse selection of prominent figures from managers and cultural figures to creators and musicians for talk sessions. Hear from the top dogs of various industries – including managers who are successful around the world and prominent in the inbound and outbound marketplace – and their thoughts on the Tokyo of today, Japan in the future, and how Japan should promote the charm of its culture overseas.

Until last year, the MOSHI MOSHI NIPPON FESTIVAL has been annually held at the Tokyo Metropolitan Gymnasium. But that's about to change this year as we up our game and take the event around Harajuku and Shibuya. This year's festival is fittingly titled MOSHI MOSHI NIPPON FESTIVAL 2018 in SHIBUYA, so expect to see us delivering Japanese culture to the world from Harajuku & Shibuya.

The festival is free for foreigners, but you'll need to register in advance. Registration is now open.

We'll be rolling out more details about the event via the MOSHI MOSHI NIPPON website and across our social media, so follow us and keep up to date so you don't miss anything!

■Information

MOSHI MOSHI NIPPON FESTIVAL 2018 in SHIBUYA

Running: Saturday March 24, 2018 – Sunday March 25, 2018

Time: 11:00-21:00 (subject to change)

Organizers: MOSHI MOSHI NIPPON FESTIVAL Executive Committee

Support: Shibuya-ku / Shibuya-ku Tourism Association

Location: Shibuya & Harjauku area (Tokyo)

Main Locations: Laforet Museum Harajuku / Shibuya CAST. / MOSHI MOSHI BOX Harajuku Tourist

Information Center / Onden Shrine / Tower Records Shibuya

Contents: Experience-based Activities / Performances / Fashion / Participation-based Activities /

Inbound Services / and more

Price: Free (select areas will charge a fee)

Pre-Registration: https://mmnf2018.peatix.com/

Official Event Page: http://fes18.moshimoshi-nippon.jp
Twitter: https://twitter.com/moshi_fes

2 Months Until MOSHI MOSHI NIPPON FESTIVAL 2018 in SHIBUYA—What Exactly is This Festival? (Fashion · Food)

MOSHI MOSHI NIPPON FESTIVAL 2018 in SHIBUYA will be held in March, just two months from now. But what kind of event is MOSHI MOSHI NIPPON FESTIVAL? Let's take a look at past events and see the kind of exciting things you can expect to experience there.

<Click here for Part One – Music & Experience >

What is the MOSHI MOSHI NIPPON FESTIVAL?

The MOSHI MOSHI NIPPON FESTIVAL is an event centered around Japanese fashion, music, anime, food and lifestyle. It's part of the "MOSHI MOSHI NIPPON" project which aims to promote and deliver Japanese pop culture to the world from fashion to music, food, anime and more.

The first festival was held in 2014 and saw more than 15,000 people attend, and since then the attendance rate has increased every year. The festival has also been taken out of Tokyo and overseas on a world tour.

■Popular food from across the whole of Japan!
In 2016, Japan's biggest food event, Niku Fes, was held outdoors at the MOSHI MOSHI NIPPON FESTIVAL. A total of nine restaurants rolled up to the festival, including "Kanzaki Jukuseiniku Kakunoshin," a winner of 3 awards. Every restaurant stall was constantly packed with long lines of people hungry for a taste of Japanese food. Sweets were also available, such as crepes themed around popular anime characters.

What kind of food can you expect to try this year? Look forward to finding out!

The flea market is held every year and is a place where you can buy personal items of real models managed by ASOBISYSTEM. It's an irresistible event for fans and an always hugely popular area with products in short supply. In 2015, the World Cosplay Summit was featured on stage at MOSHI MOSHI NIPPON FESTIVAL. The spectacular runway saw avid cosplayers dressed up as characters from a wide selection of series.

■Lots of kawaii & girly booths!

A lot of girls in with the trends of today make their way to MOSHI MOSHI NIPPON FESTIVAL. In the past, there's been a nail art service where you didn't need to book, and there's even been a hair removal salon – something which you normally can't experience as carefree as this. There's plenty of content at the festival that's immensely popular with girls every year. This year, we will be holding the "Harajuku Kawaii Market" at the Laforet Museum in Harajuku! Prepare yourself to become cute just by attending!

Until last year, the MOSHI MOSHI NIPPON FESTIVAL has been annually held at the Tokyo Metropolitan Gymnasium. But that's about to change this year as we up our game and take the event around Harajuku and Shibuya. This year's festival is fittingly titled MOSHI MOSHI NIPPON FESTIVAL 2018 in SHIBUYA, so expect to see us delivering Japanese culture to the world from Harajuku & Shibuya.

The festival is free for foreigners, but you'll need to register in advance. Registration is now open.

We'll be rolling out more details about the event via the MOSHI MOSHI NIPPON website and across our social media, so follow us and keep up to date so you don't miss anything!

■Information

MOSHI MOSHI NIPPON FESTIVAL 2018 in SHIBUYA

Running: Saturday March 24, 2018 – Sunday March 25, 2018

Time: 11:00-21:00 (subject to change)

Organizers: MOSHI MOSHI NIPPON FESTIVAL Executive Committee

Support: Shibuya-ku / Shibuya-ku Tourism Association

Location: Shibuya &amp; Harjauku area (Tokyo)

Main Locations: Laforet Museum Harajuku / Shibuya CAST. / MOSHI MOSHI BOX Harajuku Tourist

Information Center / Onden Shrine / Tower Records Shibuya

Contents: Experience-based Activities / Performances / Fashion / Participation-based Activities /

Inbound Services / and more

Price: Free (select areas will charge a fee)

Pre-Registration: https://mmnf2018.peatix.com/

Official Event Page: http://fes18.moshimoshi-nippon.jp

Twitter: https://twitter.com/moshi_fes
RELATED ENTRIES
Boy Band BE:FIRST Celebrates Debut by Becoming the Managers of Shibuya's Tsutaya

BE:FIRST, scheduled to make their debut on November 3, will serve as the managers of Shibuya's Tsutaya location for a limited time. Visitors can enjoy some exclusive privileges and see special videos only at this location during the event. 

The group was assembled during BMSG's 'THE FIRST' audition and will release their first single Gifted next month. The sales floor of Shibuya's Tsutaya location will be decorated to celebrate, with huge panels of each member lining the aisles and a huge monitor showing videos of the band. 





Those who purchase the Gifted single at this location will be given a special Store Manager member card (7 varieties) at random. Those who purchase the CD from the Shibuya Tsutaya official online store will also receive this special gift!

SNEAKERWOLF Edo-Inspired Exhibition to Open in Shibuya and Harajuku

From October 23 until October 29, art project production group WATOWA GALLERY will host a solo exhibition by SNEAKERWOLF at elephant STUDIO in Shibuya. The artist has become popular both in Japan and abroad for his works inspired by calligraphy found in the Edo period of Japanese history. 

SNEAKERWOLF has garnered worldwide attention for his graffiti-style artwork depicting Edo-inspired kanji characters. In the past, he has collaborated with ASICS Tiger Japan and other popular brands. The artist will show around 15 new abstract works during this exhibition, many inspired by SD–or 'super deformed'–versions of characters. The #FR2 x SNEAKERWOLF collaborative exhibition will be happening simultaneously in Harajuku, bringing the artist together with fashion brand #FR2. The brand and artist were brought together during an exhibition sponsored by WATOWA GALLERY in January 2021. During this period, three new pieces made specifically for #FR2 will be on display, and limited-edition clothing will be available for purchase!





Information

SNEAKERWOLF SOLO EXHIBITION

(INSTRUMENTAL)

Running: October 23 – October 29, 2021

Hours: 12:00-19:00

Address: elephant STUDIO 1F (2-7-4 Shibuya, Tokyo)

Free Admission, No Reservations Required

Details: http://www.watowa.jp/news/2021/10/sneakerwolf-instrumental.html

#FR2 x SNEAKERWOLF

"FXXKING WOLF" 

Running: October 23 – October 29, 2021

Hours: 11:00-19:00

Address: #FR2GALLERY (TX 101 Building 1F, 4-28-16 Jingumae, Shibuya) 

Free Admission, No Reservations Required

Official Site: https://fr2.tokyo/

Boat Race Tokoname in Aichi Prefecture to Screen Popular Films at Drive-in Theater

The Boat Race track at BOATRACE Tokonome will be home to a 3-day Drive-in Theater event on November 19, 20, and 21. The vast west parking lot will welcome guests to enjoy three films from the safety and privacy of their vehicles. In past years, the Hamanako, Tokuyama, Naruto, and Mikuni locations have participated. Now, it's Tokoname's turn!

Selected Films

La La Land (with subtitles) – November 19, 2021

© 2017 Summit Entertainment, LLC. All Rights Reserved.

The Secret Life of Pets 2 (dubbed) – November 20, 2021

© 2019 Universal Studios. All Rights Reserved.

A Whisker Away – November 21, 2021

© 2020「泣きたい私は猫をかぶる」製作委員会

This lineup of films can be enjoyed by families, lovers, and friends. The final film, A Whisker Away, is a coming-of-age fantasy set in the city of Tokoname. Visitors can enjoy these films on one of the largest air screens in Japan, at 722 inches. Don't miss some additional boat race content that even beginners can enjoy!

Information

BOATRACE de DRIVE-IN THEATER in BOATRACE Tokoname

Dates: November 19, 20, 21 – Doors open at 18:00, film starts at 19:00

Address: BOATRACE Tokoname West Parking Lot (4-111 Shinkaicho, Tokoname-shi, Aichi)

Official Site: https://boatrace-driveintheater.com

Sanrio Puroland Announces Snow Globe-Themed Christmas Event

This holiday season, Sanrio Puroland will hold its Puro Christmas celebration from November 5 until December 26, 2021. The snow globe-themed event is sure to bring some cheer to the Tokyo area!

Snow Globe Lights

Photo Spots

Puro Christmas Special Greeting

Kitty & Daniel's Party-Party Christmas

Exclusive Menu

Puro Christmas Limited-Time Merchandise

'The Puro Christmas' Musical Show

Guests will be treated to an entire world of Sanrio characters within a glittering snow globe, and each of them will be wearing limited-edition Christmas costumes. Seasonal photo spots and opportunities to spend time with characters will line the space, along with Christmas trees and other holiday decorations!

The special Christmas food menu features a Santa Claus theme and dishes are dotted with red and green. Exclusive snow globe-themed merchandise available for purchase includes keychains, pins, and sweets that are perfect to give as a gift this holiday season. In addition, a special four-day event 'Kitty & Daniel's Party-Party Christmas' will invite guests to enjoy a full buffet while watching a live performance and partaking in a photo session after the meal!

First performed in 2018, 'The Puro Christmas' musical show is making a comeback this year after becoming a big hit with fans. 

© 2021 SANRIO CO., LTD. TOKYO, JAPAN  著作 株式会社サンリオ

Sylvanian Families and Tower Records Open Collaboration Cafe in Omotesando

Tower Records Cafe is known for collaborating with a number of unique properties at their Omotesando location. Starting November 3, the 'Pop-Up Cafe: Exciting Autumn Concert' will be serving guests some adorable dishes in conjunction with the Sylvanian Families line of animal toys! The event will take place in two stages, and will continue until November 23, 2021. 

Collaboration Menu

Persian Kitten's Sparkling Star Stew: ¥1,490 (Tax Included) 




Walnut Squirrel Style Honey Nut Chicken: ¥1,490 (Tax Included) 




Forest Fruit Salad: ¥1,320 (Tax Included) 




Baby Rabbit Chocolate Pancakes: ¥1,320 (Tax Included) 




Baby Deer's Heart French Toast: ¥1,490 (Tax Included)




Panda-cotta with Fruit: ¥1,320 (Tax Included) 





Choose a Hot Drink (Latte/Cocoa/Milk): ¥890 (Tax Included) 

Exciting Autumn Concert Original Takeout Bottle: ¥980 (Tax Included)




Souvenir: Baby Animal Set

Table Mats

Merchandise

Sylvanian Melodies 1

Sylvanian Melodies 2

Baby Animal Camping Series (9 varieties)

Those purchasing goods will receive an original sticker. 

Those reserving a spot at the cafe will receive an original sticker. 

Sylvanian Families is a line of collectible animals made of flocked plastic, originally released in Japan in 1977. Made to place inside dollhouses, these little creatures have remained popular worldwide since release. This cafe will feature original goods and dishes, including five dishes inspired by the members of the marching band shown in the event's main visual. Inside the store, there will be large dolls and an original diorama that can only be seen during the Omotesando event. 

Information

Pop-Up Cafe – Exciting Autumn Concert

Tower Records Cafe

1st Stage: November 3 – November 12, 2021

2nd Stage: November 13 – November 23, 2021

Address: Imon Harajuku Building 2F (6-3-9 Jingumae, Shibuya-ku, Tokyo) 

Details: https://tower.jp/article/news/2021/10/14/c101

Official Site: https://tower.jp/

MUSER FEST.2021 -MUSIC AID- Event Holds Spin-Off Event for One Night Only

Last month's MUSER FEST.2021 -MUSIC AID- event isn't quite over! A spin-off event, ZIP-FM presents LIVE LIVE! Super Collaboration with MUSER FEST.2021, will be broadcast online on October 22 at 21:00. Since August, collaborative live performances have been planned with different guest artists each month on ZIP-FM's LIVE LIVE! With MUSER FEST.2021 program hosted by CHAI. This event is the culmination of these plans and the lineup is sure to get fans pumped. 

Performing artists include YUNA from CHAI, Suzuka and Mizyu from Atarashii Gakko!, Tabu Zombie from SOIL & "PIMP" SESSIONS, and Shingo Suzuki from Ovall. Ryo Kishimoto from fox capture plan will also join the live performance as a supporting artist. An archived stream will be available for two weeks after the live show, and tickets are on sale now on the official MUSER website. 

 

Information

ZIP-FM presents LIVE LIVE! Super Collaboration with MUSER FEST.2021

Broadcast Date: October 22, 2021 from 21:00-22:00

Price: 2,000YELL – ¥2,200 (Tax Included) *Includes access to archive

Buy Tickets: https://muser.link/__b/events/573 

Archive Available from October 23 – November 5 at 23:59

Archive Ticket Sales Period: October 23 – November 5 at 23:59

Official Site: https://muser.link/

New 'Ways of Telling' Exhibition Unravels People's Narratives in Artistic Ways

'Ways of Telling' Venue  Photographer: Kioku Keizo

The Ways of Telling Exhibition is now open at the Shibuya Koen-dori Gallery in Tokyo. The focus of the gallery is to closely inspect how people 'tell,' or communicate with others. Human beings often depend on hearing or seeing as ways to get information, but there are many other ways to express thoughts and emotions, from paintings and photography to video creation. The exhibition highlights different attempts to receive and express invisible 'narratives,' and visitors will have to rely on their imagination to understand each piece.

'Ways of Telling' Venue  Photographer: Kioku Keizo

'Ways of Telling' Venue  Photographer: Kioku Keizo

'Ways of Telling' Venue  Photographer: Kioku Keizo

Exhibition Space Design – Hideyuki Nakayama Architecture / Photo: Takashi Kato

Eight artists have contributed to the exhibition, each utilizing a wide variety of mediums. Hideyuki Nakayama, the architect behind the exhibition space, wanted to encourage visitors to use their imagination. "A building is a place that has been given a name and a fixed purpose, but I tried not to see it that way. I wanted it to feel like a different place for each guest. I hope that the space will overlap with the underlying purpose of the exhibition, in a way," he explains. 

Bringing together both the seeing and the blind, a special book club was established as a place to discuss each person's 'way of seeing' when it comes to art. In the exhibition space, Rinko Kawauchi's book Hajimari no Hi, containing images and thoughts captured by blind individuals during the book club, will be displayed in both words and other mediums. 

Cinnamoroll Releases Second Single, Commemorative Event and Tower Records Collaboration Goods

Cinnamoroll, one of Sanrio's most popular characters, is collaborating with Tower Records to commemorate his second idol single 'Star Dome.' An event will be held, while collaboration goods will be available in 35 Tower Records stores nationwide and online.

Cinnamoroll is a male puppy who first appeared in 2001 and debuted in 2002. He is extremely popular, taking first place in the Sanrio Character Ranking four times. He made his idol debut with his first single in 2020 and is pushing forward with second single "Star Dome," which will be released as a CD on November 4.

34 Stockists / Products Available Online

Products Available in the Shibuya Store / Akihabara Store / Abeno Hoop Store / Online

Sweater

T-Shirt

Products Available in the Shibuya Store / Abeno Hoop Store / Online *Scheduled to be 

released on December 2.

Bracelet (Silver)

Bracelet (Pink Gold)

'Star Dome' Regular Edition Jacket

'Star Dome' First Press Limited Edition Jacket 

The collaboration goods scheduled to be released on November 3 will feature Cinnamoroll in his 'Star Dome' costume and the Tower Records logo in all-new illustrations. In addition, a release event will be held at the Shibuya store on November 3 and at the Abeno Hoop store on November 27. Customers who spend over ¥3,000 (Tax Incl.) on collaboration goods will be invited to participate in a mini live and photo session.

Be sure to check out Cinnamoroll's second single along with the limited edition merchandise!

Information

Cinnamoroll x TOWER RECORDS 2021

Online Products

Sales Start: November 3 (Bracelets will be sold on December 2)

Goods Reservation Start: October 14 In Store, New Year for Online Orders (*Mini live and photo sessions cannot be booked in advance. Tickets will be sold on a first-come first-serve basis in store on the day of the event. 

Details: https://tower.jp/cinnamoroll

Cinnamoroll Mini Live Shibuya: https://towershibuya.jp/2021/11/01/158634
Abeno Hoop: https://tower.jp/store/news/2021/11/118001

Cinnamoroll 'Star Dome'

Release Date: November 4

Regular Edition: ¥1,300 (Tax Incl.)

First Press Limited Edition: ¥1,800 (Tax Incl.)

Tower Records x Kuromi Release Second Round of Collab Merchandise

My Melody's rival Kuromi is back for another collaboration with Tower Records! 26 participating locations will begin selling the second round of original merchandise on October 14, with preorders now open! The items will also be available to purchase from the Tower Records online store. 

Kuromi made her debut in 2005 and is a popular Sanrio character for those who want something less cute and more punk. This collaboration is fitting, as Kuromi's birthday is on Halloween!

Products Available In-Store and Online

Acrylic Keychain

Pins

Mascot Keychain

Towel

Clear Folder, Set of 2

Pouch

Cushion

Bucket Hat

Acrylic Stand

Acrylic Stand

Acrylic Stand

Acrylic Stand

Acrylic Stand

Acrylic Stand

Products Available at Shibuya and Shinjuku Stores and Online

T-Shirt

Long Sleeve T-Shirt

The first collaboration between Kuromi and Tower Records came in 2020 and saw products flying off the shelves. Be sure to preorder the items you like before they're gone!

Information

Tower Records x Kuromi Round 2

Available to Preorder Now

Release Date: October 14, 2021

*Mascot Keychains will go on sale on October 28. 

Participating Locations/Details: https://tower.jp/kuromi2021

Seaside Park Nagoya in Kinjofuto Event Offering Exciting Activities This Fall

Seaside Park Nagoya in Kinjofuto is coming to Makers Pier in Nagoya City on October 16 and 17, as well as October 30 and 31. The event will feature 30 different activities for both parents and children to enjoy, along with workshops where kids can learn new things, such as cardboard crafts and lunch totes. 

For those more adventurous types, bouldering and slacklining will invite guests to stretch and refresh their bodies while enjoying the sea air. Even beginners can safely enjoy some of these more strenuous activities, as instructors will be on site. Plenty of unique experiences will keep little ones busy discovering and exploring. 

 




When the sun goes down, the Night Cinema will begin, and guests can enjoy a movie beneath the stars. How would you like to come and relax by the seaside? 

Information

Seaside Park Nagoya in Kinjofuto

Dates: 

October 16, 17 from 10:00-20:00

October 30, 31 from 10:00-20:00

*After 5:00, all activities except movie screenings will be closed. 

Address: Inside Maker's Pier 

Official Site: https://seasidepark.info/

10 BABYMETAL BUDOKAN Exhibition Opens at Tower Records Shibuya

27.September.2021 | MUSIC

On September 28, the 10 BABYMETAL BUDOKAN Exhibition will open on the 8th floor of Tower Records Shibuya for a limited time. The exhibition will feature a collection of costumes worn by the group during their numerous concerts over the years, stage set reproductions, photo spots, and more. 

Savior Mask

Postcard

BABYMETAL × TOWER RECORDS Exclusive Goods

Collaboration BEER

10 BABYMETAL BUDOKAN Mystic Game

Exclusive merchandise will only be available during this event, including T-shirts, bags, posters, and even beer! Those attending the exhibition will be entered to win a BABYMETAL mask or postcard, previously only available at the Budokan concert. The Mystic Game, a puzzle-solving experience, will also take place within Tower Records Shibuya, asking guests to explore the location for clues!

Information

10 BABYMETAL BUDOKAN Exhibition

Running: September 28, 2021 – October 10, 2021

Where: Tower Records Shibuya 8F SpaceHACHIKAI

Hours: 12:00-20:00 (Last entry at 19:30.) *Open 16:00-20:00 on September 28. 

Tickets: https://w.pia.jp/t/10babymetal-budo-ex/

*Day-of Tickets are available at the venue's ticket counter. 

*No day-of tickets available on days when advanced tickets sell out. 

Order Period: October 1 – October 10, 2021 at 20:00

https://tower.jp/article/feature_item/2021/09/21/4001

10 BABYMETAL BUDOKAN Mystic Game

Running: September 28, 2021 – October 10, 2021

Hours: 12:00-19:00 (Last entry at 17:30)

Where: Tower Records Shibuya (Event begins at the 2F counter.)

Tickets: https://w.pia.jp/t/10babymetal-budo-game/

*Day-of Tickets are available at the venue's ticket counter. 

*No day-of tickets available on days when advanced tickets sell out. 

Official Site: https://towershibuya.jp/

Godfather of Kawaii Sebastian Masuda Celebrates 30 Years in Showbiz with Pop-Up Shop at Roppongi Hills

Sebastian Masuda is a powerhouse of all things cute. From starting the popular Harajuku-based brand 6%DOKIDOKI in 1995 to creating the now-legendary music video for Kyary Pamyu Pamyu's PONPONPON, Masuda is now celebrating 30 years in the industry. An exhibition of the artist's works will be shown in an upcoming exhibition in both Tokyo and Osaka from Fall 2021 until 2022. Prior to that, a Sebastian Masuda pop-up shop is coming to Roppongi Hills and Shibuya PARCO starting this month!

From September 23 until October 17, the art goods brand Sebastian Masuda ART will hold a pop-up shop within the Mori Art Museum Shop on the third floor of Roppongi Hills West Walk. In addition to the latest art goods, including the brand-new 'Inner Voyage' series, a number of Masuda's colorful art pieces will be on display, with some being for sale. 

When visiting Roppongi Hills, don't forget to head up to the 52nd floor for the 60th Anniversary Sanrio Exhibition: The Beginning of Kawaii, running from September 17 until January 10, 2022. Sebastian Masuda's work 'Unforgettable Tower' will be on display when entering the event, while the Tokyo City View store will be selling some of the artist's products! Basically, both the 3rd and 52nd floors will be nothing but kawaii. 

Mori Art Museum Shop

Stickers: ¥550 – ¥2,860 (Tax Included)

 Inner Voyage T-Shirt: ¥7,480 (Tax Included)

Microcosmos -Tattoo Pink & Me-   

Sebastian Masuda & 6%DOKIDOKI 1995→2021

Mesh Top:  ¥10,450 (Tax Included)

Long Sleeve T-Shirt: ¥8,250 (Tax Included)

DOKI DOKI Earrings: ¥4,290 (Tax Included) / Logo Plate Necklace: ¥7,590 (Tax Included) / 6% Logo Pochette: ¥6,050 (Tax Included)

Charm Pouch – Kawaii Company: ¥2,860 (Tax Included) / Sebastian Masuda STUDIO COLOR PALETTE: ¥4,400 – ¥2,860 (Tax Included) Felissimo

The Sebastian Masuda & 6%DOKIDOKI 1995→2021 event will be held from September 17 to October 3 at Hobonichi CultureN, located inside Shibuya PARCO. Guests will be able to look back at the 26-year history of the 6%DOKIDOKI brand. 

2021, much like 2020, has lost a lot of it's brightness due to the ongoing pandemic. Why not surround yourself with some kawaii goods to raise your spirits? 

Information

Sebastian Masuda Pop Up Store

Running: September 23 – October 17, 2021

Address: Mori Art Museum Shop (Roppongi Hills West Walk 3F,  6-10-1, Roppongi, Minato-ku, Tokyo)

Details: https://art-view.roppongihills.com/jp/shop/

Sebastian Masuda & 6%DOKIDOKI 1995→2021

Running: September 17 – October 3, 2021

Address: Hobonichi CultureN (Shibuya PARCO 4F, 15-1 Udagawa-cho, Shibuya-ku, Tokyo)