MMN Festival2018: Design Your Own Accessories & Mugs and Experience Fortune Telling at Laforet Harajuku
It's finally March, which means "MOSHI MOSHI NIPPON FESTIVAL 2018 in SHIBUYA" (MMN Festival) is almost here.
This year's MMN Festival will move away from the Tokyo Metropolitan Gymnasium and take place around the Shibuya and Harajuku area! We will deliver Japanese culture to the world to the fullest in the form of music, fashion, food, tourist experiences and more from Shibuya.
This year's MMN Festival is free for all to enter! But don't forget: you must register in advance to attend.
Register here:
This year's main locations are Laforet Museum Harajuku, Tower Records Shibuya, SHIBUYA CAST., and Onden Shrine. All locations are free to enter upon registering in advance.
Laforet Harajuku will take on the theme of 'Find Japan's Kawaii♡' for the Harajuku Kawaii Market, where you can transform into a kawaii girl just by showing up. Enjoy fashion, beauty, fortune-telling, DIY and more.
From those features, let's take a detailed look at the fantastic stage content and guests you can expect to see for the fortune-telling and at the workshops at this year's festival
▶Fortune-Telling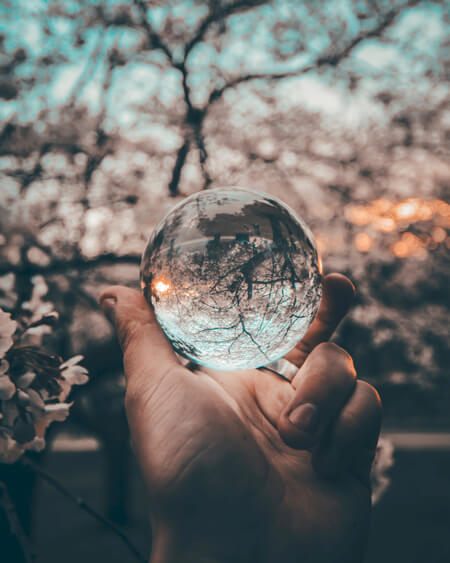 Chamereon Takeda will make a guest appearance on stage.
Chamereon Takeda
Chamereon Takeda has published 18 books to date. She has become famous for her predications which are so on point you'll end up laughing. She currently has over 50,000 followers on her official LINE account! She's a popular fortune-teller across each industry who appears on TV, radio and in magazines. Her fresh and humour-filled dialogue has garnered her fans.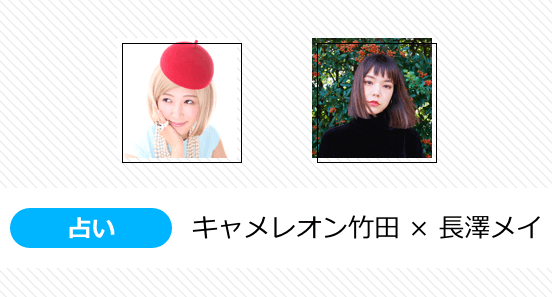 March 24th: Love Compatibility Rankings: Zodiac Signs with Chamereon Takeda
Mei Nagasawa, who is a lover of all things spiritual, will have her fortune told for romance and work by Chamereon Takeda. The constellations will also be ranked on stage in relation to one's fate for love! This is your opportunity to see and experience a fortune-telling by the real-life Chamereon Takeda, who you normally have to book to see. It promises to be a fantastic stage performance.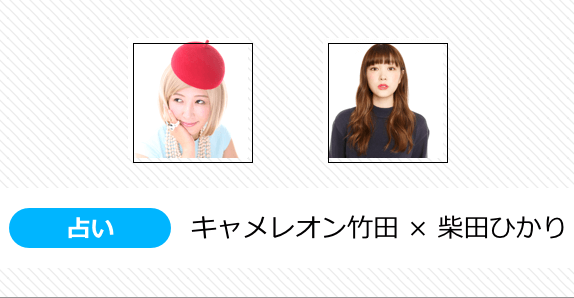 March 25th: Horoscope Rankings: Zodiac Signs with Chamereon Takeda
Chamereon Takeda will also read horoscopes, a popular aspect of fortune-telling. Hikari Shibata will have her fortune told through horoscopes. There will also be a horoscope ranking announcement for April for everyone that attends! This is a must-see for lovers of fortune-telling.
In addition, the fortune-telling area will feature 4 fortune-tellers active in magazines and on TV! For a mere \500 a pop you can receive your own 10-minute reading! Use this opportunity to find out your fate for April♪
Yuushi Kusunagi (24th & 25th)
Yuushi Kusunagi is a popular fortune-teller who gives thorough readings and boasts absolute reliability particularly amongst young females. He holds over 4,000 readings in a year and has healed countless people with his calm tone.
Narumi (24th & 25th)
Narumi's specialty lies in tarot readings and numerology. It's no mistake that your mood will be lifted by her positive words. You can talk with her at ease about anything.
Minty (24th Only)
Minty manages a fortune-telling salon while also appearing on TV. She also writes readings for magazines and works as an editor on an app. Not only does she receive praise for her correct predictions, people also say she heals and makes them feel energized. Minty is a popular fortune-teller who has read almost 7,000 people in 3 years since her professional debut.
Shin (24th Only)
Shin is active as a love counselor and held Japan's first ever class on the psychology of love. Praised for being easy to talk to, he is approached by many people for love counselling. He also edits many love lectures and psychology tests in magazines.
Uten Otoha (25th Only)
Utena Otoha receives high praise for her kind and realistic advice. She has appeared at many events and in magazines. While taking into account people's feelings, she grants healing, courage and powder. Support is very strong from her female clients.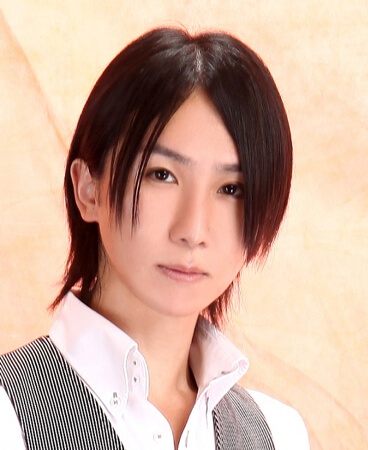 Naoki Wakita (25th Only)
As well as appearing on TV, writing columns in magazines and collaborating, Naoki Wakita has published 19 books. He is consistently ranked number one online and on apps as a fortune-teller and has entered halls of fame. He has earned high achievements and trust.
▶Workshops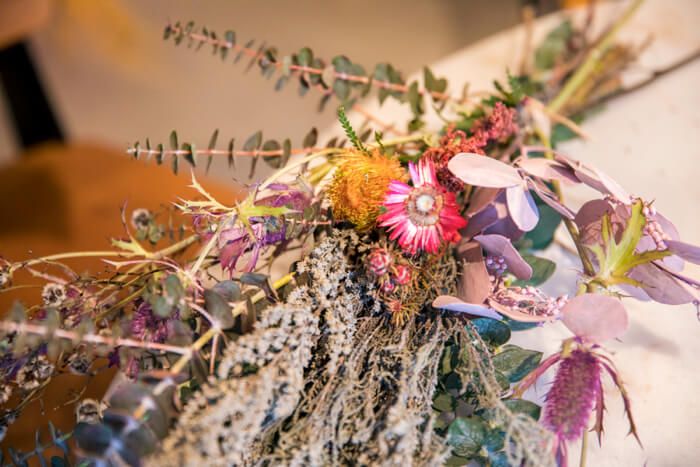 ・Herbarium & Swag Workshop (*25th Only)
The Herbarium & Swag Workshop will combine the art of "herbarium" by collecting colourful dried flowers in bottles and "swags" which are wall decorations similar to wreaths made up of your favourite flowers. Each workshop will take place in the afternoon on the 25th. Get your hands on a stylish item perfect for interior decoration or as a gift to a friend♡
Lecturer: Asami "Char" Tnabe
Asami "Char" Tnabe is a popular lecturer who has produced a multitude of flower arrangements for many different spaces including at Priv. Spoons Club Daikanyama Honten as well as exhibitions for various brands. Aer polished sensibility continuously has those from the fashion world calling for her.
Check out her work here: http://she-mag.jp/diary/87798?wid=54525
Price: Herbarium – \1,500 / Swag – \3,000
*You must book in advance for the swag workshop. Details on how to book will become available on the event website.
・Mug Workshop presented by Aymmy in the batty girls
"Aymmy in the batty girls" is an apparel brand popular for its street-inspired and edgy designs. At the DIY booth, a workshop will be held to make your very own original Aymmy mug! Use Aymmy's logo and spring and summer themed items to design the world's number one kawaii mug♪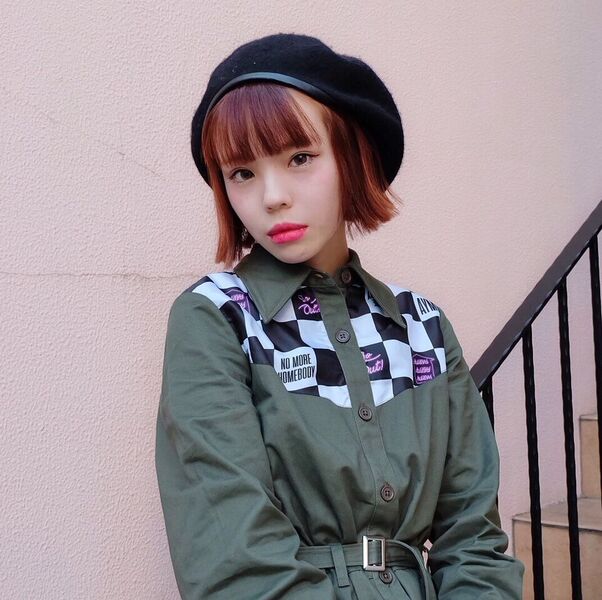 Guest: Ayumi Seto
Ayumi Seto is a designer and model for Aymmy. She is recognised for her outfit co-ordination ability that overflows with creativity and has achieved enormous support for her original and cute fashion. She is active in many areas – right now she performs at fashion events, hosts talk shows at vocational schools and more. In October 2013, she published her first-ever style book "Ayumi Kidz".
This year, there's a limited number of places to get involved in a workshop together with Ayumi Seto! Full details will be posted on the event homepage, so don't miss out.
・CHACO Hydrangea Loop Earring & Piercing Workshop
CHACO is a shop popular for its accessories made with flowers. Make your own hydrangea accessory that's perfect to wear in spring and summer.
Time Required: 30–60 minutes
Price: \1,000 (tax included)
CHACO
As well as having their own online shop, CHACO has created collaborative merchandise with a string of apparel brands including Kastane, URBAN RESEARCH DOORS and CHUMS. They serve flower inspired products that are guaranteed to make girls shine and feel happy. CHACO are also popular on social media where they post their line-up of wonderful items.
<Free Entry to MOSHI MOSHI NIPPON FESTIVAL 2018 in SHIBUYA>
Register for free entry to this year's festival!
To register, place visit the Peatix website below and follow the instructions. Upon completing your registration, you will receive a QR Code from Peatix that you must take with you and present at each area on the day of the event.
Click here to register.
*Upon registering, you will be signed up as a MOSHI MOSHI NIPPON Member where you will receive newsletters and other information. You will also be signed up to Omotenashi Platform.
Those that register for the event in advance will receive an original bag as thanks. There are 1,500 bags available on a first-come, first-served basis. You will find in them one of either popular products from KitKat Chocolatory: the "KitKat Chocolatory Moleson" (¥500) or the "KitKat Chocolatory Moleson Matcha" (¥500). Bear in mind that stocks are limited, so don't forget to sign up early!
■Information
MOSHI MOSHI NIPPON FESTIVAL 2018 in SHIBUYA
Locations: SHIBUYA CAST. / Tower Records Shibuya / Laforet Museum Harajuku / Onden Shrine
Dates: Saturday 24 March – Sunday 25 March
Time: 11:00-21:00 *Times differ at each area
Official Event Website:https://fes18.moshimoshi-nippon.jp/ja/
Free Pre-Registration:http://mmnf2018.peatix.com