Experience Traditional Japanese Culture Through Buddhism at Kohgen Festival in Meguro & Nakameguro
Kohgen is a festival focused on Buddhism held at shrines and temples in Japan where people can experience traditional Japanese culture. The next events are set to take place at Shokakuji Temple in Nakameguro on May 5 and Ryusenji Temple, Gohyakurakanji Temple and Banryuji Temple in Meguro on May 6.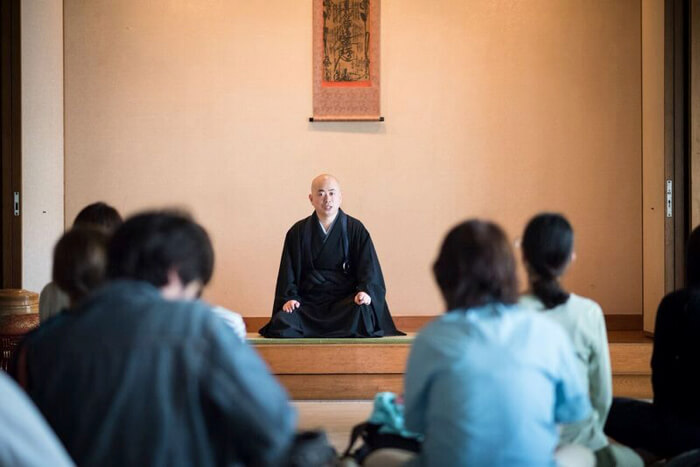 Kohgen works towards allowing people to feel the true essence and root of Japan's rich culture. The festival takes place over a huge distance every year, with 2018 marking its eighth run.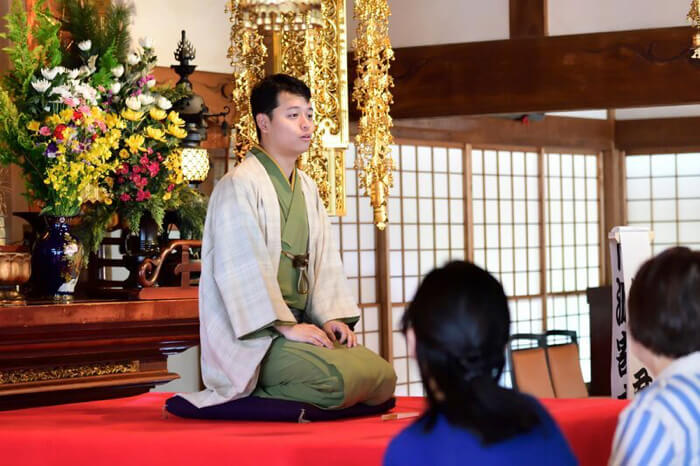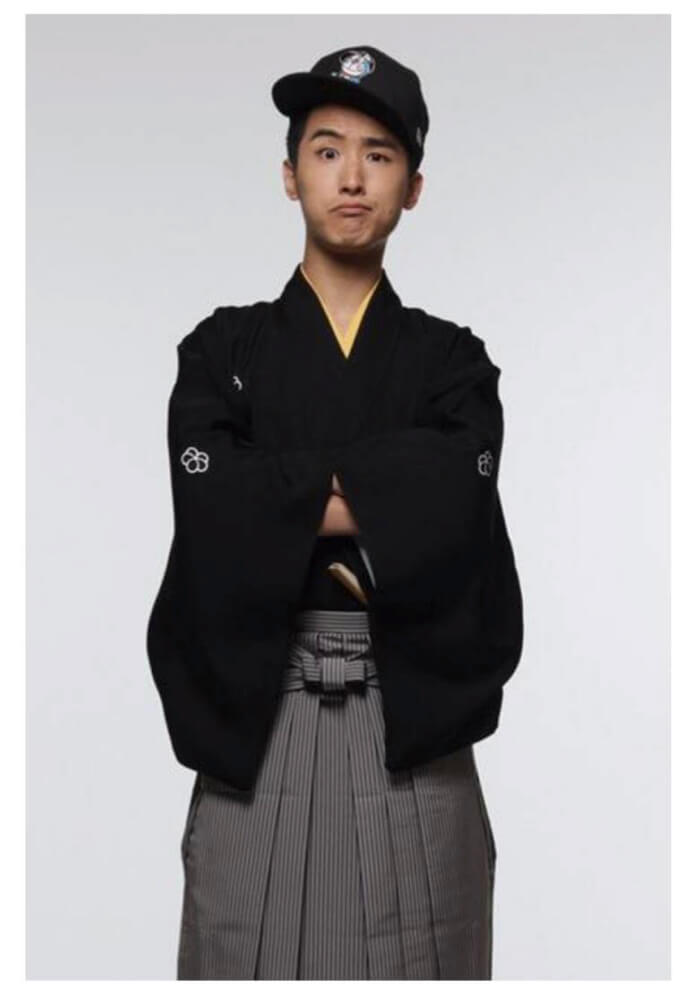 On Saturday May 5 at Shokakuji Temple, there will be performances from young rakugo entertainers in their 20s and 30s in the main hall, a chance to hear three priests chanting Buddhist sutras, and a string of experienced-based workshops like making goshuincho shrine and temple stamp books, ascetic practices and more.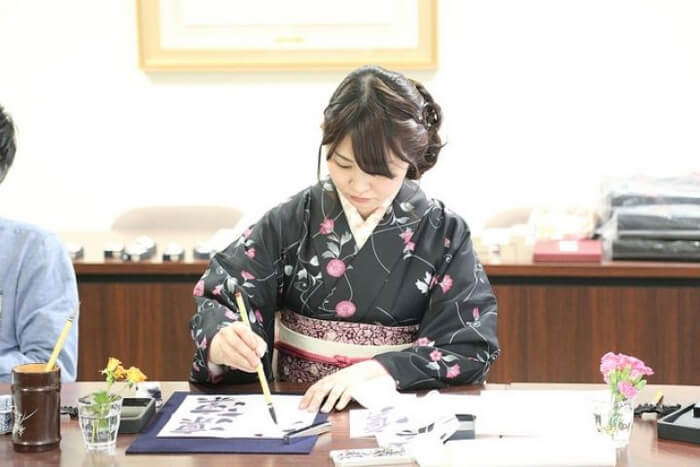 On Sunday May 6 in Meguro, there'll be a talk show by a Buddhist picture artists at Ryusenji Temple, an opportunity to learn about philosophy with a chief priest at Gohyakurakanji Temple, and ikebana flower arranging, calligraphy, and a viola performance at Banryuji Temple. There's plenty more scheduled too, with each temple having its own particular events.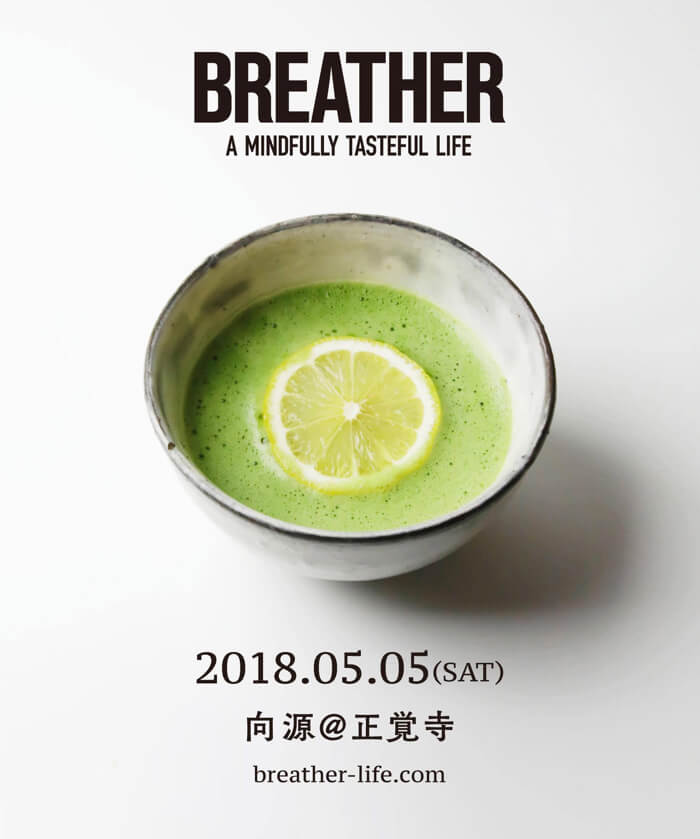 Also, for 2018, those who haven't bought tickets can enter the festival too. There are free events happening at the tent area, and a catering area where you can enjoy food.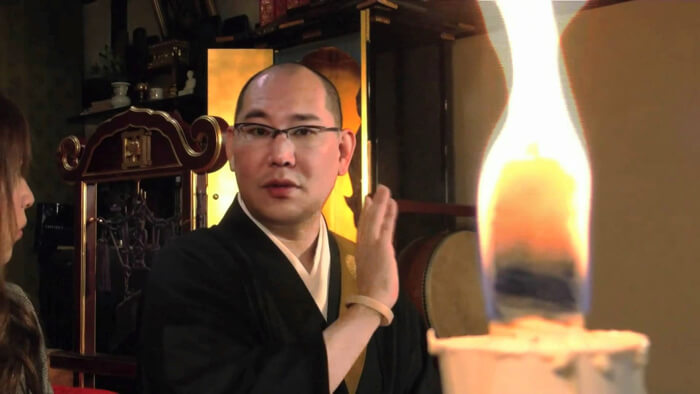 In addition, ghost story telling priest Daiun Miki has also been invited to Shokakuji Temple in Nakameguro. He'll be telling one of his ghost stories.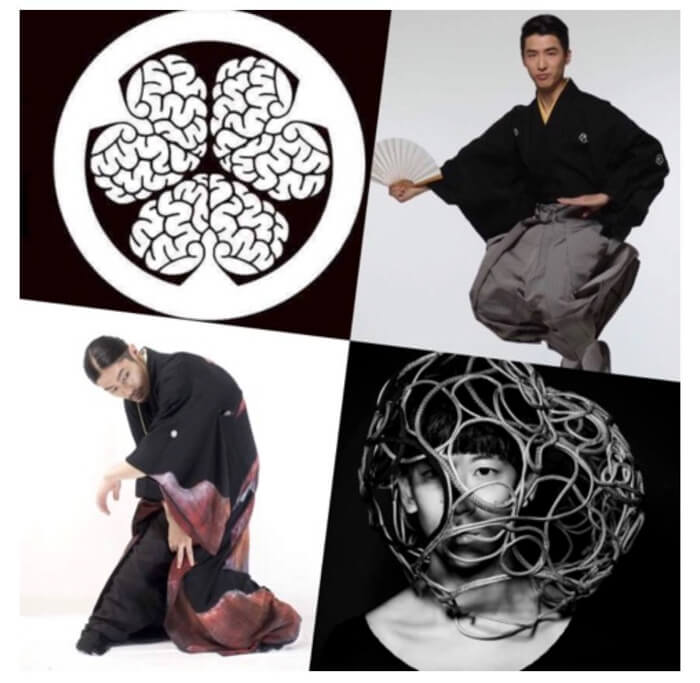 For more details on this fun-packed festival, make sure to check the official Kohgen website.
■Information
Kohgen
Venues: Shokakuji Temple / Ryusenji Temple / Gohyakurakanji Temple / Banryuji Temple
Dates/Times:
May 4, 2018 @ Shokakuji Temple (Festival Eve: 19:00-21:00)
May 5, 2018 @ Shokakuji Temple (09:00-20:00)
May 6, 2018 @ Ryusenji Temple / Gohyakurakanji Temple / Banryuji Temple (09:00-19:00)
Price: Free Entry / ¥2,000-¥6,500 (tax incl.) for each workshop and course
No. of People: Different for each workshop and course
Applications: Via "Peatix" online ticket application
Access:
Shokakuji Temple: 3-1-6 Nakameguro, Meguro-ku, Tokyo
Ryusenji Temple: 3-20-26, Shita-Meguro, Meguro-ku, Tokyo
Gohyakurakanji Temple: 3-20-11, Shita-Meguro, Meguro-ku, Tokyo
Banryuji Temple: 3-4-4, Shita-Meguro, Meguro-ku, Tokyo
Website: http://kohgen.org/
RELATED ENTRIES
A Sneak Peek at Sebastian Masuda's 'Yes, Kawaii Is Art' Exhibition at Kanda Myojin Shrine

The Godfather of Kawaii Sebastian Masuda will open his 'Yes, Kawaii Is Art' exhibition at the 1,300-year-old Kanda Myojin Shrine on December 4, 2021. A number of Masuda's representative works will be on display at the historical site, known as one of the most important shrines during the Edo period. 

Colorful Rebellion -Seventh Nightmare-

Kanda Myojin Shrine

 

Colorful Rebellion -Seventh Nightmare- has been shown in New York, Milan, and Amsterdam over the past few years, and will now make an appearance as part of this exhibition. Given the magnificence of the venue, the work will be presented in a unique way–in the basement of the shrine. In addition, a part of the research on Kawaii culture conducted in collaboration with Kyoto University of Arts Ultra Factory will be on display as well. Guests will be invited to ponder the nature of Kawaii, and what makes it so beloved by audiences worldwide.


 

Colorful Rebellion -WORLD TIME CLOCK-

Time After Time Capsule Art Project

Kawaii Archival Research

Near the entrance to the shrine, the Colorful Rebellion -WORLD TIME CLOCK will be on display. Clad in the cutest colors imaginable, it has become a symbol of Harajuku around the world. The Hello Kitty-shaped time capsule, which was on display for five months in New York City in 2015, will also be shown on the temple grounds. The participatory art project has made it to 12 cities around the world so far. 

Kawaii culture will blend with traditional Japanese culture during this exhibition, so keep an eye out for more details coming soon!

What is 'Yes, Kawaii Is Art?' 

Sebastian Masuda has been at the helm of the global Kawaii movement for decades. 

 In 2020, Masuda asked a number of questions to fans of Japanese pop culture around the world–what is Kawaii? Why does Kawaii cross borders, generations, and gender? This new exhibition tries to find an answer to those questions while bringing some joy and excitement to the local community. 

Information

Sebastian Masuda Exhibition 'Yes, Kawaii Is Art' at Kanda Myojin Shrine

Dates: December 4 – December 12, 2021

Hours: 12:00-18:00 (Last Entry at 17:30)

Address: Kanda Myojin Shrine (2-16-2 Sotokanda, Chiyoda-ku, Tokyo)

Admission: Free (¥500 for Colorful Rebellion -Seventh Nightmare-)

https://sebastianmasuda.com/works/tokyo/

For more details on the event, follow Sebastian Masuda's Twitter: 

Gyoza Festival 2021 Opens at Nagoya PARCO

Pan-fried dumplings, or gyoza, can be found all over Japan from fine restaurants to convenience stores. They're cheap, easy to consume, and incredibly tasty. Those able to make it to Nagoya PARCO by December 26 can experience this year's Gyoza Festival, bringing together some of the best examples of creative and mouthwatering gyoza in the country. 

A number of participating restaurants within Nagoya PARCO have developed unique gyoza-centric menus, including Kimchi Gyoza from Yansando, Chicken Wing Gyoza with spicy tartar sauce from Kyoto Shijo Kuon, and Spicy Gyoza from ANDY CURRY, participating in the event for the first time. Yummy Hawaiian Barbeque is also offering nine new menu items only found at Nagoya PARCO, including Gyoza Pie. 

Participating Shops

Yansando Ueno Honten

ANDY CURRY

Nagoya Chicken Noodle Shop

Longhu Patio

Kyoto Shijo Kuon

FUJIYAMA55 RAMEN STAND​

Okuyama Yasuzou Himonoterasu

Yummy Hawaiian Barbeque

Information

Gyoza Festival 2021

Running: November 26 – December 26, 2021

Location: Nagoya PARCO West Building 7F

Official Site: http://www.parco.co.jp

New Chitose Airport Animation Festival 2021 to Screen Selection of Films from Artist Eve

More details on the nominated works from the 8th Annual New Chitose Airport International Animation Festival 2021 have been released! Starting on November 5, this year's hybrid event will take place both online and onsite at New Chitose Airport, with over 100 of Japan's top-class animated films being screened. 

At the airport, the main venue will be the New Chitose Airport Theater. From November 5 until November 8, 92 films from around the world representing the Competition section will be screened. The four nominated films from this category will be shown for the first time in Japan, and only at the New Chitose Airport Theater. These were chosen from 39 works from 23 different countries. 

Limited to theaters, a special screening of 'Eve Music Animation Special in NEW CHITOSE 2021' will take place, produced by Eve, one of Japan's leading music video artists. The program will include screenings of selected Fate/Grand Order commercials and videos that have captivated fans with their stylish and modern visuals, along with a live behind-the-scenes broadcast on the making of Fate/Grand Order with some of the show's staff. The closing film will be a new documentary titled Satoshi Kon: The Dreamer, looking back on the artistic legacy of the late creator. 

Since her debut, Eve has meshed animation and music together in a way that few have been able to achieve in the past. Her cinematic-quality works have been made alongside fellow creators through various collaborations, so be sure not to miss out on her selections during the festival!

Information

The 8th Annual New Chitose Airport International Animation Festival 2021

Date: November 5, 2021

Tickets on Sale October 12, 2021

Ticket Sales: https://t.pia.jp/

*Eve Music Animation Special in NEW CHITOSE 2021 tickets by lottery only, to be held on November 5. 

Official Site: https://airport-anifes.jp/

Tokyo Color Sonic!! Announces Limited-Time Event & Live Announcement of Winning Pair

In July 2021, sprout unveiled details about a new 2D mixed-media franchise called Tokyo Color Sonic!! Featuring eight characters split into groups of two, each is played by a talented voice actor, and the story sees the boys promoting Japanese music to a global audience. On November 6 and November 7 at the Ikebukuro Sunshine City Animate location, the Animate Girls Festival will feature decorations from the series, and starting November 13 the 'Tokyo Color Sonic!! Animate Fair ~Begin on buddy~' event will begin, featuring tons of new goods! The winning team from Tokyo Color Sonic will be announced during a special vocal drama airing on the official series YouTube channel on November 7, 2021. 

AGF 2021 Buddy Set

Ironoha Music Academy Notebook

Ironoha Music Academy Ball-point Pen

Mask Case (Bromide included) 

AGF 2021 Special Purchase Gift at Venue: Non-Woven Bag

Tokyo Color Sonic!! Animate Fair ~Begin on buddy~

Bonus: Foil-stamped card featuring a message in each character's handwriting

Acrylic Stand (Mini-Characters Vol. 1): ¥700 (Tax Included) 

Tabletop School Calender 2022: ¥1,320 (Tax Included) 

Motel Key Acrylic Keychain (8 varieties): ¥880 each (Tax Included) 

Tokyo Color Sonic is set in the near future, where a government mandate aims to promote and develop the Japanese music industry as means to spread it worldwide. The movement is called "Coloration," but after developing the program for years, things need to change. The Ironoha Music Academy trains singer and composer duos, and the country decides to start an annual music festival called Tokyo Color Sonic to shake things up! Popular illustrator Ryo Fujiwara, who has also worked on A3! and GAKUGEIDAI JUNES, is responsible for the character designs. 

A number of goods featuring illustrations drawn by Ryo Fujiwara will be available at the Ikebukuro Sunshine City Animate location ahead of the AGF event starting November 6. 

During the 'Tokyo Color Sonic!! Animate Fair ~Begin on buddy~' event, for every ¥1,100 spent on Tokyo Color Sonic goods and CDs (including tax), guests will receive a random code (8 varieties) to listen to a piece of newly-recorded audio from one of the characters! These clips are messages from each character to their respective buddies. In addition, for every ¥2,200 spent (including tax), guests will receive a random foil-stamped message card featuring messages from the characters written in their own handwriting. 

Are you rooting for a particular team to win? Be sure to tune in on November 7 to see if your favorites walk away victorious!

 

(C)COLORATION

Information

Animate Girls Festival (AGF) 2021

Running: November 6 – 7, 2021

Hours: Main Venue 8:45-18:00 (Last admission at 16:30)

Address: Main Venue at Ikebukuro Sunshine City (3-1 Higashi-Ikebukuro, Toshima-ku, Tokyo)

Bunka Kaikan Building 4F, Exhibition Hall B – Booth G-1

Details: https://agf-ikebukuro.jp/s/agf2021/

Tokyo Color Sonic!! Animate Fair ~Begin on buddy~

Running: November 13 – December 5, 2021

Location: Animate stores nationwide, Animate Online, ACOS Online Shop

Details: https://www.animate-onlineshop.jp/contents/fair_event/detail.php?id=106360

Tokyo Color Sonic!! Winning Pair Announcement Vocal Drama

Unit 1: Arashi Komiyama (CV: Shoya Chiba) & Sora Kirishima (CV: Yuto Uemura)

Unit 2: Iori Takarada (CV: Soma Saito) & Haruhi Kaji (CV: Yoshiki Nakajima) 

Unit 3: Towa Sebumi (CV: Gakuto Kajiwara) & Mirai Zaizen (CV: Ryohei Kimura)

Unit 4: Kairi Kurahashi (CV: Shunsuke Takeuchi) & Kagura Takatsuki (CV: Takuya Eguchi)

Broadcast Date: November 7, 2021, 20:00~

Where to Listen: Tokyo Color Sonic!! Official YouTube Channel 

Outdoor Music and Craft Festival Creema YAMABIKO FES 2021 Announces Second Round of Artists

Creema YAMABIKO FES 2021 has announced the second round of participating musical acts! The event features live performances on an impressive outdoor stage with Mt. Fuji in the background, along with a number of craft markets, workshops, and a two-day 'sauna village,' where guests can enjoy outdoor saunas while sampling some fantastic local fare. 

Twelve live performances are scheduled during the event, with the full timetable scheduled to release in late October. The second announcement lists Hanaregumi, DENIMS, YONA YONA WEEKENDERS, Strange Reitaro, island echo, and Super VHS as participating acts. 


DAY 1 (November 6, 2021)


Clammbon, never young beach, Humbert Humbert, DENIMS, YONA YONA WEEKENDERS, island echo

DAY 2: (November 7, 2021)
SPECIAL OTHERS, TENDRE, D.W. Nicols, Hanaregumi, Strange Reitaro, Super VHS

This year's event will have a new kid's area, along with a new outdoor area featuring 15 stores selling a wide variety of camping gear. There will also be a place to custom order items and a hammock area. The kid's area will offer workshops for children led by expert staff, a stamp rally, and other content to keep the little ones busy. 

The popular coffee roaster LEAVES COFFEE ROASTERS from Kuramae, Tokyo, will be participating in the event, serving up some delicious beverages. Japan's champion barista Taka Ishitani will be participating in the coffee drinking competition, so don't miss it!

Are any of your favorite bands playing at this year's event? 

Information

Creema YAMABIKO FES 2021

Dates: November 6 and 7, 2021

Venue Hours: 10:00-17:30 (Concerts from 10:30-17:00)

Address: Gotemba Kogen Toki no Sumika OUTDOOR HILL VILLAGE
(719 Koyama, Gotemba, Shizuoka)

Official Site: htttp://www.yamabikofes.jp/

Kyoto's Kurodani Temple, Typically Closed to the Public, to Accept Visitors for Limited Time

Constructed in 1175, the Kurodani Temple is one of the head temples of the Jodo Sect of Buddhism. Though typically closed to the public, the grounds will open for a short period to allow guests to experience some beautiful autumn scenery beginning November 12, 2021. This temple is associated with the Shinsengumi and served as the headquarters of the Aizu Clan at the end of the Edo period, so those interested in history won't want to miss out on this incredible opportunity. 

[Night] Shiun Garden

[Day] Autumn Leaves at the Main Gate

[Day] Shiun Garden

[Night] Autumn Leaves at the Main Gate

Temple Grounds at Sunset

The Tiger's Room

Ohoujou Garden

Founders Hall

Live Koto Performance

Gokoushiyuiamidabutsu, 'Afro Buddha' 

Guests will be able to enjoy the gorgeous autumn temple scenery during both daytime and nighttime, with the night viewing also offering some traditional Japanese live music. Visitors can also see various temple treasures and historical items, as well as the Tiger Room, known for its painted doors. The unique and aptly named Afro Buddha will also be on display. After training for an extremely long period of time, the Buddha's hair piled up, giving him this strangely modern appearance. 

On a clear day, guests will be able to see clear to the Abeno Harukas building in Osaka. Vividly painted ceilings and other statues will completely surround visitors in spiritual history. At night, traditional Japanese music will be played at three different times in the front gardens. On Friday, Saturday, and Sunday, the temple will offer a Premium Plan, allowing interested guests to enter the grounds 30 minutes before general admission starts. (This will require reservations made on the official website.) This will also include a guided tour!

How would you like to experience this piece of Japanese history while surrounded by unforgettable autumn foliage? 

Information

Special Autumn Viewing

Kudodani Temple, Kyoto – The Head Temple of the Jodo Sect of Buddhism

Address: 121 Kurodanicho, Sakyo-ku, Kyoto

Night Viewing Details: https://www.kurodani.jp/lightup/

Day Viewing Details: https://www.kurodani.jp/sp_daytime/

Daytime Viewing

Running: November 12 – December 5, 2021

Hours: 10:00-16:30 (Final Admission at 16:00)

Special Viewing Areas: Mikado, Daihojo, the Gardens, two locations at the main gate

Night Viewing

Running: November 12 – December 5, 2021

Hours: 17:30-20:30 (Final Admission at 20:00)

Live traditional Japanese music will be performed in the garden located in front of the Main Hall at 17:45, 18:30, and 19:15

Changes Made to November's OMNIBUS Music Festival in Tokyo

As part of the Tokyo Art & Live City project, the OMNIBUS music festival will take place on November 6 and 7 in Japan's capital. Rather than being held at Shinjuku Central Park, the November 7 concert will now take place at Hulic Hall Tokyo. Originally, this concert was named The Park #Assembly, though this has now been changed to The Hall #Space. For those holding tickets with the original name, don't worry–your ticket will still be valid at the new venue. 

Those who want a refund due to the venue change should head to the official website by October 9. The November 6 concert titled The Circuit #Excursion will be held as scheduled. 

Additional tickets for the festival went on sale on October 2, 2021. Schedules for the events will be released soon, so stay tuned for more details!

Information

OMNIBUS

The Circuit #Excursion 

When: November 6, 2021 / Venue Opens at 12:00, Show Starts at 12:30

Locations: Shinjuku ACB HALL / Shinjuku Marz / Shinjuku Marble / Shinjuku Motion / Shinjuku Zirco / Shinjuku Red Cross / Shinjuku ReNY

Performers: asobi, Wez Atlas, ODD Foot Works, Campanella, kiki vivi lily, Kvibaba, Kai Kubota, Kuro, (sic)boy, SUKISHA, Suzuki Mamiko, Sleepless Sheep, Saboten, sooogood!, dongurizu, PEAVIS, VivaOla, YOSA&TARR, YonYon, and more

The Hall #Space

When: November 7, 2021 / Venue Opens at 15:30, Show Starts at 16:30

Location: Hulic Hall Tokyo 11F (2-5-1 Yurakucho Center Building, Yurakucho, Chiyoda-ku, Tokyo)

Performers: Sohei Oyamada, GLIM SPANKY (Acoustic ver.), Koji Shimotsu, and more

Tickets: 

Lawson Ticket: https://l-tike.com/omnibus/ (L Code: 74447)

Ticket Pia: https://w.pia.jp/t/omnibus/ (P Code: 203-026)

Official Site: https://omnibus-tokyo.com/

Matsue Excel Hotel Tokyu in Shimane to Hold 2021 Matsue Water Lantern Festival

A number of beautifully decorated paper lanterns are currently on display in the lobby of the Matsue Excel Hotel Tokyu in Shimane prefecture until October 31. 

Normally, the event is held around Matsue Castle, with lanterns lighting up the streets and stalls set up to allow guests to design their own lanterns. Due to the current pandemic, the popular yearly event was abruptly canceled, and the Matsue Excel Hotel Tokyu stepped up, with the support of the Matsue Tourism Association, hosting the event in its first-floor lobby. 

For the past three years, the hotel has continuously hosted events and activities to help guests learn more about Matsue, including hosting trips to the area around Matsue Castle and cruises on the Horikawa River. For this year's event, hotel staff created their own lanterns based on these attractions, for a total of 17. If you could attend, how would you decorate your lantern? 

Noseden Artline Festival 2021 Bringing Light, Sound, and Food to the Kawanishi Area

A celebration of light, sound, and food, the biennial Noseden Artline 2021 Festival will take place from October 30 until November 23, 2021. Set in one city and three towns along the Nose Electric Railway, the regional art event began in 2013 to celebrate the 100th anniversary of the rail line, and brings local artists and residents together. 

The festival will be in Kawanishi and Inagawa in Hyogo Prefecture, as well as in Toyono and Nose in Osaka Prefecture, with Mt. Myoken marking the center point. Each part of the event will connect the history, industry, and tradition of the area with new and engaging creations. 

The theme of the 2021 Noseden Artline Festival is 'Enlarged Mentality.' By taking things that are subjective, like an artist's thoughts and senses, and applying them to the objective world that can be shared, it creates a one-of-a-kind way to connect fully with others. The event will feature local cuisine and music, as well as art focused on light, inspired by the North Star. After a year of solitude due to the pandemic, the festival hopes to remind people to cultivate, nourish, and preserve local relationships. 

Art can make life more enjoyable, so why not come and see what the area has to offer?

 (C)Kousei Ikeda(SPEKTRA)

Information

Noseden Artline Festival

Running: October 30 – November 23, 2021

Location: Nose Electric Railway Line ~ Near Summit of Mt. Myoken

Official Site: http://noseden-artline.com/2021/

Namco and Sanrio Team Up for Collaborative Halloween Campaign

BANDAI NAMCO AMUSEMENT has announced Namco de Halloween 2021 -Skulls Festival!- coming September 10. The campaign will take place at over 200 Namco amusement centers nationwide, and at the online crane game site Torumo. Those participating can snag some spooky and super adorable Sanrio goodies!

Namco Limited Edition Prizes

Sanrio Characters Big Plushies

Cinnamoroll / My Melody / Kuromi (In stock second week of September)

Sanrio Characters Skull Festival! Plushies

Pom Pom Pudding / Cinnamoroll / Pochacco / My Melody / Kuromi (In stock second week of September)

Sanrio Characters Skull Festival! Cushions

All characters (Back side: Blue) / My Melody & Kuromi (Back side: Pink) / Cinnamoroll, Pom Pom Pudding & Pochacco (Back side: Orange) (In stock second week of September)

Sanrio Characters Jiangshi Night Plushies 2021

Pom Pom Pudding / Cinnamoroll / Pochacco / My Melody / Kuromi (In stock second week of September)

Sanrio Characters Spooky Night 2021 Plushies

Pom Pom Pudding / Cinnamoroll / Pochacco / Hello Kitty / My Melody / Kuromi (In stock third week of September)

Sanrio Characters Dreamy Dark Halloween 2021 Plushies

Pom Pom Pudding / Cinnamoroll / My Melody / Kuromi (In stock fourth week of September)

Sanrio Characters Exciting Halloween 2021 Plushies

Pom Pom Pudding / Cinnamoroll / Hello Kitty / My Melody / Kuromi (In stock first week of October) 

Use the Namco Point App to get one limited-edition shopping bag each day. 

Exclusive Presents

Clear cards

Colorful bag

During the Torumo gift campaign, 100 winners will be randomly selected to win a special Halloween blanket. 

The prizes available during the campaign were designed for the event. Also, limited-edition plushies to appear in the past have returned in brand new colors! Those who use the Namco Point App and place ¥500 into one of the crane machines will receive one of five clear cards and a colorful bag. (Not available using Torumo.)

© 2021 SANRIO CO., LTD. APPROVAL NO. S620926

Buddhist-Life Themed Cafe Opens at Takayama Zenko-ji Temple in Gifu

Takayama Hotel Zenko-ji isn't your typical hotel: this Buddhist temple invites anyone, regardless of faith or nationality, to stay in one of its five rooms. The property has now opened the 'Activity Cafe Zenko-ji,' a place to rest and relax while learning more about various cultures and, of course, traditional Buddhism. 

The well-ventilated and airy temple.
All drinks, including coffee and tea, are free of charge. 

The Takayama Zenko-ji Lounge Area

Enjoy free Wi-Fi, ample power supplies, and clean restrooms. 

Feel free to work remotely and have meetings in the main hall. 

Being in a new space will open up your mind and expand your creativity. 

The cafe was first opened for a limited time beginning in April 2021, inviting locals and tourists alike to come and find stress relief while praying for an end to the Coronavirus pandemic. However, given the location's immediate popularity, it will now be open for good. 

In the midst of the Coronavirus pandemic, an increasing number of people have lost their physical and mental balance. For both the locals and visiting tourists, the temple is meant to be a place where anyone can find a sense of calm and peace of mind. Deep in the city of Takayama, this is where people are meant to relax, feel energized, and regain who they used to be before this stress became the new normal. 




Hiroshi Yamamoto, a Buddhist priest who works as the manager at Temple Hotel Zenko-ji, is the founder of the Activity Cafe. Hoping to help bring back the bustling tourist atmosphere of Takayama, he intends the space to be a meeting ground for locals and visitors from around the world to interact naturally. 

After graduating from an American university and working as an English teacher, Yamamoto became ordained as a Buddhist monk. Now a certified meditation instructor, he specializes in teaching meditation and Buddhist programs in English. 

Those utilizing the cafe can experience asceticism by walking through a dark tunnel to help find their inner peace, and can also try their hand at sutra-writing!

How would you like to spend some time at the Activity Cafe in Takayama? 

Information

Activity Cafe Takayama Zenko-ji

Address: 4-3 Tenma-cho, Takayama, Gifu

Phone: 0577-32-8470

Reservations not needed

Official Site: https://oterastay.com/zenkoji/cafe/

Hello Kitty Summer Event Themed On the Undersea Palace Princess Oto-hime Kicks Off in Hyogo

The Hello Kitty media art facility and restaurant HELLO KITTY SMILE on Awaji Island kicked off a summer event on July 1. Titled "HELLO KITTY SMILE Oto-hime Ryugu-jo Beach Summer Festival," the event is set to run until the end of August.

Digital fireworks set the summer vibe

Catch your own Sanrio figure

Decorate your own Sanrio character ceramic

Children's meal at the Party Terrace


Hello Kitty afternoon tea at the Party Balcony

Spicy tortilla at the Garden Terrace

The event is themed on Oto-hime, the princess of the underwater palace Ryugu-jo which features in the Japanese folktake of Urashima Taro. It focuses on Hello Kitty and is a celebration of Bon odori, a type of dance that takes place during the Japanese summertime Bon Festival. Hello Kitty performs the dance on stage, and the audience can join in with handclapping, dancing, and waving the free fan they receive upon entering the venue. Visitors can also buy a ticket to meet Hello Kitty, and those who do receive a free plush toy along with a photo with the Sanrio queen herself.

At the event, visitors can enjoy Sanrio versions of all the fun things Japanese summer festivals, or natsumarui, have to offer like catching a Sanrio figure instead of a goldfish, painting ceramics, making vinyl prints, squirting water pistols, jumping on a giant trampoline, and so much more.

Other things to look out for include special screenings at the HELLO KITTY SMILE theatre and the firework projection mapping show. The event also has four different restaurants which are serving limited-time, seasonal summer treats: the Party Terrace, Party Balcony, Restaurant Tamatebako, and Garden Terrace.

Ⓒ2021 SANRIO CO., LTD. APPROVAL NO. L627610

Information

HELLO KITTY SMILE Oto-hime Ryugu-jo Beach Summer Festival

Japanese Event Title: HELLO KITTY SMILE 乙姫竜宮城 海辺の夏祭り

Running: July 1, 2021 – August 31, 2021
Opening Hours:10:00-19:00 (Last Entries 18:00)
*Brunch served exclusively on weekends and public holidays at the Party Terrace at 9:00-10:00 (last orders 10:30)

Closed: Tuesdays

Address: 985-1 Nojimahikinoura, Awaji, Hyogo 656-1721, Japan

Official Website: https://awaji-resort.com/hellokittysmile/