LiSA Releases Special Website for Greatest Hits Album & Music Video Featuring Every Track
LiSA will release two greatest hits albums simultaneously on May 9 titled LiSA BEST -Day- and LiSA BEST -Way-.
As fans sit restless awaiting this huge release, a special website has been made public to promote the albums.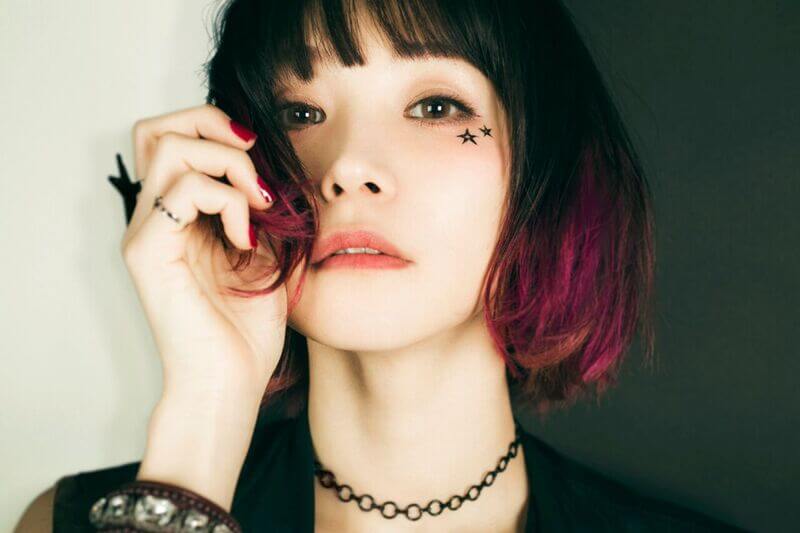 On April 20, which also happens to be the commemorative day on which LiSA made her debut, her friends who are also artists, as well as prominent figures have provided celebratory comments for the J-pop/rock singer. Not only can you read those messages yourself, you can also send LiSA your own congratulations message on the fan page!
In addition, a teaser video for the albums was released, which includes chorus snippets of every track featured on the records.
*Video may not be available in certain countries.
There are two anime theme songs and 2 game theme songs across the two titles as well as some others for a total of 28 tracks. There's plenty of music to be enjoyed on these meaty albums, so make sure you check out the video.
A full size music video for Thrill, Risk, Heartless was also released. The song was released digitally this year on January 9 and is compiled on a CD for the first time on the greatest hits album. The short version of the music video drew much attention as the part where it cuts off was shrouded in mystery.
The singles and album songs featured on both albums all made it into the Top 10 of Oricon's Daily CD Single Ranking, making the albums masterpiece compilations of anime songs that defined 2010 onwards.
LiSA will head on an Asia tour this summer which also includes two days at the Nippon Budokan and two days at Osaka-jō Hall. Get you hands on these albums, eat them up and get ready for some unforgettable live shows!
■Information
LiSA BEST ーDay-&-Way- Teaser Video
LiSA BEST ーDay-&-Way- Homepage
http://www.lxixsxa.com/LiSA_best/
"Thrill, Risk, Heartless" MUSiC CLiP Streams
LiSA Official Website
LiSA Official YouTube
RELATED ENTRIES
LiSA to Digitally Release Anime Version of Demon Slayer: Kimetsu no Yaiba Opening Theme 'Gurenge'

LiSA's new song Gurenge is used as the opening theme for the TV anime series Demon Slayer: Kimetsu no Yaiba. The full song was released digitally on April 22 with a CD version announced for July 3. It has now been revealed that the anime edit version of the track, which will be included with Limited Pressing Edition copies of the single, will also receive a digital release.

The decision to release the TV edit version of the track came after demand from anime fans who wanted both the full and short versions. The anime's ending theme from the edge by FictionJuncation feat. LiSA will also be released digitally on June 30 at midnight (JST).

Pre-orders for the digital version of the single will begin on June 22. It will feature 5 songs including Gurenge as well as the TV edit and an instrumental version.

LiSA is set to embark on a tour in Japan tour beginning on the same day as the single's release The title of the tour is "LiVE is Smile Always ~Gurenge~".

©Koyoharu Gotouge / Shueisha・Aniplex・ufotable

Information

Gurenge – Digital Version

Download Link: https://LiSA.lnk.to/gurenge

2019/6/22 @ Midnight (JST) – Gurenge full single pre-orders

2019/6/30 @ Midnight (JST) – Gurenge -TV ver.- digital release

2019/6/30 @ Midnight (JST) – from the edge -TV ver.- by FictionJunction feat. LiSA digital release

Gurenge – CD Release

Release Date: July 3, 2019

First Press Limited Edition (CD+DVD): ¥1,600 (Before Tax) [VVCL 1458~9]

Regular Edition (CD): ¥1,200 (Before Tax) [VVCL 1460]

Anime Limited Pressing Edition (CD+DVD): ¥1,600 (Before Tax) [VVCL 1461~2]

Digital Download: https://LiSA.lnk.to/gurenge

LiSA Official Website: http://www.lxixsxa.com/

Demon Slayer: Kimetsu no Yaiba Official Website: https://kimetsu.com/anime/

Lisa Releases Music Video Clip of Demon Slayer: Kimetsu no Yaiba Opening Theme 'Gurenge'

LiSA's new song Gurenge is the opening theme for the ongoing TV anime series Demon Slayer: Kimetsu no Yaiba. The song was released digitally on April 22 and topped Japan's digital charts.

It was announced in early May that the song will be released on CD as a single on July 3. A snippet of the music video which is coupled with Limited Edition copies of the single was posted on LiSA's YouTube channel.

Gurenge -MUSiC CLiP YouTube EDiT ver.-

The music video is simple yet beautiful and features LiSA dancing alongside two demons.

First Press Limited Edition CD Cover

The full version of the music video is included on the DVD that comes with Limited Edition copies of the single.

Regular Edition CD Cover

Limited Pressing Edition CD Cover

The single will be released in three versions, each with different CD covers. Limited Pressing Edition copies feature an illustration of the anime's protagonist Tanjirou Kamado.

LiSA is set to embark on a long Japan tour beginning in July. Full details can be found on her official website.

Information

Gurenge

Release Date: July 3, 2019

First Press Limited Edition (CD+DVD): ¥1,600 (Before Tax) [VVCL 1458~9]

Regular Edition (CD): ¥1,200 (Before Tax) [VVCL 1460]

Anime Limited Pressing Edition (CD+DVD): ¥1,600 (Before Tax) [VVCL 1461~2]

Digital Download: https://LiSA.lnk.to/gurenge

LiSA Official Website: http://www.lxixsxa.com/

Demon Slayer: Kimetsu no Yaiba Official Website: https://kimetsu.com/anime/

©Koyoharu Gotouge / Shueisha・Aniplex・ufotable

Concert Review: LiSA, GARNiDELiA, ReoNa & More Perform at SACRA MUSIC's Music Festival

SACRA MUSIC―a music label under Sony Music Labels―held a music event entitled SACRA MUSIC FES.2019 -NEW GENERATION- at Makuhari Messe in Chiba on Saturday May 18 and Sunday May 19. This non-stop live show housed a 360° stage in the centre of the venue on which artists signed to the label dazzled a total of 12,000 fans across the weekend.

This was the first live event of its kind by SACRA MUSIC. The show's subtitle "New Generation" refers to artists both signed to the label and the new generation of artists leading the music scene into the future. The line-up feature a diverse array of talent and genres spanning voice actors to rock bands, idols, virtual YouTubers and more.

The line-up for both days included ASCA, Ayano Mashiro, =LOVE, Luna Kaguya, GARNiDELiA, ClariS, Soma Saito, SawanoHiroyuki[nZk], Sangatsu no Phantasia, Spira Spica, TrySail, halca, PENGUIN RESEARCH, and ReoNa. A live band of skilled musicians dubbed the "SACRA BAND" also took to the stage to aid in performing various hits songs and anime songs. Virtual YouTuber Luna Kaguya performed as an opener, and EGOIST also made a surprise performance on screen, fusing the 2D world with the 3D world.

Several special collaborations also took place throughout the festival where artists banded together to perform covers as well as perform each others' songs. This included ClariS x TrySail, Mikiha (Spira Spica) x halca, Soma Saito x Yoji Ikuta & Shota Horie (PENGUIN RESEARCH), GARNiDELiA x Ayano Mashiro, and ASCA x ReoNa.

At the end of the first night, Eir Aoi appeared as a secret guest to perform three songs including her first single Ryuusei. At the end of the second night, LiSA was the secret guest, who performed several songs including her latest number Gurenge. The two also came together to sing each of their respective hits IGNITE and Rising Hope.

A teaser video was also shown for two new SACRA MUSIC projects titled BATON=RELAY and Tenka Soul. The concerts are only set to continue growing bigger and better.

LiSA Sings Her Heart Out in New Kirin Lemon Commercial

Kirin Lemon is a long-selling carbonated drink brand that celebrated its 90th anniversary last year. Kirin Brewery, the company that created the drink, changed the can design and flavour on April 9 this year. Last year they also carried out the "KIRIN LEMON Tribute" to hugely positive reception, and this year, the brewery is bringing it back.

The first entry to the tribute was a commercial which featured appearances from model and actress Yui Sakuma and 22-year-old musician Miyakawa-kun. The video enjoyed over 1.5 million views in the first month of being posted and also earned huge views in Twitter's 2019 Promoted Trends posts.

The next commercial has finally been released and includes appearancs from young actor Ryota Bando.

Popular Japanese pop-rock singer LiSA lends her powerful voice to the commercial and makes her own appearance. This second commercial links in with the story in the first.

Interview: LiSA on KIRIN LEMON Tribute

——-How did the video shoot go?
LiSA: The location I was filmed for this commercial was a school classroom. Seeing all the desks lined up, the blackboard and the curtain swaying in the wind filled me with a huge sense of nostalgia.

——-Tell us about your outfit.
LiSA: The clothes had a different image from what I normally wear, but they felt like something a grown-up would wear and had this invigorating quality to them just like Kirin Lemon!

——-Tell us something that happened to you while shooting.
LiSA: The shoot took place earlier than the actual recording, so I had to memorise the lyrics while we filmed so I wouldn't forget them. It's the first time I'd experienced that.

——-What are your thoughts on this collaboration?
LiSA: I've heard the Kirin Lemon melody many times since being a child, so it was an honour to get to be the one to sing it!

LiSA Announces CD Release Of Demon Slayer: Kimetsu no Yaiba Opening Theme 'Gurenge'

The anime adaptation of Demon Slayer: Kimetsu no Yaiba began airing last month. The opening theme song Gurenge is performed by LiSA who is also featured in the ending theme from the edge by FictionJunction.

LiSA digitally released her new song Gurenge on April 22 across major digital music platforms. The song made it into 38 separate Daily Single charts.

The pop-rock singer just performed in front of 26,000 fans across two days at Yokohama Arena on April 29 and 30. She performed Gurenge for the first time ever on the first night which enjoyed sold-out tickets.

Photo by: HAJIME KAMIIISAKA

The moment the performance of the successful track began playing there was an uproar of excitement throughout Yokohama Arena. The song has a Japanese-like melody to it with lyrics that combine both the world of the anime series with a message from LiSA as an artist. The audience never doused their fire once for the duration of the song.

Photo by: HAJIME KAMIIISAKA

Gurenge will be released on CD as a single on July 3. It will come in three editions: an anime edition, first press limited edition, and regular edition. The anime edition cover features Demon Slayer artwork while the other two have photos of LiSA.

©Koyoharu Gotouge / Shueisha・Aniplex・ufotable

Information

Gurenge

Release Date: July 3, 2019

First Press Limited Edition (CD+DVD): ¥1,600 (Before Tax) [VVCL 1458~9]

Regular Edition (CD): ¥1,200 (Before Tax) [VVCL 1460]

Anime Limited Pressing Edition (CD+DVD): ¥1,600 (Before Tax) [VVCL 1461~2]

Digital Download: https://LiSA.lnk.to/gurenge

Demon Slayer: Kimetsu no Yaiba Official Website: https://kimetsu.com/anime/

LiSA Official Website: http://www.lxixsxa.com/

LiSA Digitally Release Demon Slayer: Kimetsu no Yaiba Opening Theme 'Gurenge'

The full version of LiSA's new song Gurenge which is the opening theme for the ongoing TV anime series Demon Slayer: Kimetsu no Yaiba has been released digitally.

The lyrics to the upbeat rock number were written by LiSA herself. She read the manga when coming up with the lyrics which led her to combine her artistic world with the world of the series. The song was composed by Kayoko Kusano and arranged by Ryo Eguchi.

a

It has also been announced that live footage from and a documentary covering LiSA's Asia tour last summer will be released on DVD and Blu-ray May 15. Titled LiVE is Smile Always ~ASiA TOUR 2018~[eN + core] LiVE & DOCUMENT, fans who pre-order this release at one of LiSA's concerts will receive a replica of a staff pass. Those who purchase it at select stores will receive a sheet of original stickers.

Information

Gurenge

Digital Download: https://LiSA.lnk.to/gurenge

LiVE is Smile Always ~ASiA TOUR 2018~[eN + core] LiVE & DOCUMENT

Release Date: May 5, 2019

Limited Pressing Edition (Blu-ray): ¥12,000 (Before Tax) – Purchase

*Comes with a live CD, hand towel, 100 page photo book and special box packaging

First Press Limited Edition (Blu-ray): ¥8,000 (Before Tax) – Purchase

First Press Limited Edition (DVD): ¥8,000 (Before Tax) – Purchase

LiSA Official Website: http://www.lxixsxa.com/

SACRA MUSIC to Release Live Footage of LiSA, Eir Aoi & TrySail

SACRA MUSIC is a music label under Sony Music Group that is known for managing a multitude of hit artists who have had tie-ins with many different anime series.

Eir Aoi

LiSA, Eir Aoi and TrySail are three artists under SACRA MUSIC. The label has announced that from April 17 it will make available live footage of the three artists digitally across a period of 4 weeks.

LiSA

Footage includes solo shows at huge venues such as Nippon Budokan and Pacifico Yokohama. All three of the artists have been praised highly for their live performances.

TrySail

New footage will be released at midnight (JST) every week on the following dates: April 17, April 24, May 1 and May 8.

Look forward to hearing over 80 live songs over the next 4 weeks!

LiSA to Perform TV Anime Demon Slayer: Kimetsu no Yaiba Opening & Ending Theme

LiSA's new song Gurenge ("Red Lotus") is currently being used as the opening theme for the ongoing TV anime series Demon Slayer: Kimetsu no Yaiba which began airing on April 6.

To fans' surprise, LiSA is also performing the show's ending theme song from the edge written by Yuki Kajiura under her pseudonym FictionJunction. The song debuted during episode 2.

Speaking about the collaboration, LiSA comments: "Not only have I been given the chance to perform the opening theme Gurenge for the TV anime series Demon Slayer: Kimetsu no Yaiba as LiSA, I also get to perform the ending theme from the edge under FictionJunction feat. LiSA. Working on music together with Yuki Kajiura has been nerve-racking, but I made sure to sing my heart out. I would be overjoyed if people totally enjoy the world that the series has to offer every week, from start to finish.

©Koyoharu Gotouge / Shueisha・Aniplex・ufotable

LiSA Releases 'Believe in ourselves' Music Video

LiSA is set to release her DVD and Blu-ray LiVE is Smile Always ~ASiA TOUR 2018~[eN + core] LiVE & DOCUMENT on May 15, 2019 which features live and documentary footage taken from two of LiSA's tours which were held in support of her greatest hits albums LiSA BEST -Day- and LiSA BEST -Way-.

The DVD and Blu-ray also features a music video for Believe in ourselves. LiSA has released a short version of the video on YouTube as well as the full version on iTunes.

The music video contains footage taken from her Asia tour and promotes LiSA's positive world of "Live," "Life" and "Laugh."

The full information and front cover jacket have been released for the LiSA's upcoming DVD and Blu-ray release LiVE is Smile Always ~ASiA TOUR 2018~[eN + core] LiVE & DOCUMENT.

The DVD and Blu-ray features live and documentary footage taken from two of LiSA's tours which were held in support of her greatest hits albums LiSA BEST -Day- and LiSA BEST -Way-. This includes LiVE is Smile Always~ASiA TOUR 2018~[eN] which took her to perform for 60,000 fans across Asia from June to August last year and LiVE is Smile Always~ASiA TOUR 2018~[core] during which she played for 27,000 fans in Japan from October last year to January this year.

It also includes the music video for Believe in ourselves which compiles footage from across the tour.

Limited pressing editions come in a special box containing a 100-page photo book and hand towel.

It also includes a 14-track CD featuring live recordings from the tour. Fans won't want to miss getting their hands on a limited pressing edition which weighs 800g, comes with 200 minutes of footage and 100 pages of photos.

Brand new anime Kimetsu no Yaiba to be released in April and LiSA will sing the opening theme song!

Starting from Japan's famous arena Budokan and Osaka-jō Hall last year in summer, Japanese singer/songwriter LiSA embarked on an arena tour that hit five Asian cities, a Japan hall tour and a live house tour. On the last two days of the Heisei period; Monday 29th and Tuesday 30th April, she will perform a one-man-live at Yokohama Arena to celebrate spring!

LiSa has been put in charge of the new opening theme song for the brand new anime "Demon Slayer: Kimetsu no Yaiba". This popular Weekly Shonen Jump manga has sold more than 3.5 million copies and is now going to be turned into an anime to be broadcasted from April!

The world premiere of "Kimetsu no Yaiba: Keimai no Kizuna (The Siblings' Bond)" was shown at Shinjuku Wald 9, Tokyo on Tuesday 19th March 2019. After the showing, the cast took to the podium to give speeches and address the viewers. This is the quickest a manga has ever been turned into an anime and has ever celebrated a world premiere. Before being broadcasted on TV, there will be a special showing of a film consisting of episodes one to five. When on stage, the cast members announced lots of new information about the key visuals of the anime. One key piece of information that was announced was the LiSA would be in charge of the opening theme song!

LiSA will perform the opening theme song for the first ever time live at Anime Japan 2019. This will be held on 24th March at Tokyo Big Sight, Tokyo, which is the largest convention and exhibition centre in Japan. She will be performing from 13:30 to 14:05 at OASIS GREEN stage, which will be a special stage dedicated to Keimai no Kizuna. You can also catch the new promotion video which uses LiSA's song at Anime Japan too!

A statement by LiSA

I am LiSa; the singer who was put in charge of the anime opening for Kimetsu no Yaiba. No matter what hardships fall upon him, the main character Tanjirou Kamado never gives up on his future dreams. I used the strength from this character to sing. This anime has inspired yet a new life. I am just as excited about the release of the anime as everyone else. Please look forward to the release of the anime and the opening theme song too. If you do, I will be very happy!

Information

TV anime Kimetsu no Yaiba

Broadcasting details:

Dates: Every Saturday from 6th April 2019

Time: 23:30

Broadcasted at 20 TV networks including: TOKYO MX, Tochigi Television, Gunma Television and BS11. The anime will also be streamed on Abema TV.

Official website: https://kimetsu.com/anime/

© Koyoharu Gotouge/Shueisha Inc., Aniplex, ufotable

LiSA's Talk Event For New Song: "I wanted to sing a difficult song with style"

LiSA released her long-awaited double A-side single Akai Wana (who loves it?) / ADAMAS on December 12. To promote the record the singer held two talk events: one in Tokyo on December 15 and one in Osaka on December 16.

Two special guests were invited to the Tokyo talk event: Tomoya Tabuchi (UNISON SQUARE GARDEN) who wrote and composed Akai Wana (who loves it?) and Shouta Horie (PENGUIN RESEARCH) who arranged it. The three of them discussed what it was like recording the track.

LiSA commented, "I wanted to sing a difficult song with style." Tabuchi replied, "I knew I wanted her to sing a song that only she could sing, one that nobody else could copy. I think we exceeded everyone's expectations."

At the Osaka event, Kayoko appeared as a special guest, who composed ADAMAS, and Shouta Horie once more who again arranged the track.

Kayoko commented, "LiSA is an artist who has gotten stronger with each release. I knew I wanted to write a song that expresses her powerful femininity." To this, LiSA replied, "This song isn't just about me. It's about bringing all of you to the next [chapter] with me. All three of us by chance had a common understanding of Joan of Arc, the woman led the way and risked her life to fight." Horie followed up with, "We were writing the song all the way up to the deadline."

ADAMAS is currently the No. 1 song on Oricon's Daily Digital Single Rankings as well as 23 other platforms including iTunes, a record for LiSA. Be sure to check out the official music clip for the song.

Information

Akai Wana (who loves it?) / ADAMAS
On Sale: December 12, 2018

First Press Limited Edition (CD+DVD): ¥1,600 (+Tax) [VVCL 1370~1]

*Includes Akai Wana (who loves it?) music video and booklet.

Limited Pressing Edition (CD+DVD): ¥1,600 (+Tax) [VVCL 1373~4]

*Includes ADAMAS music video, Sword Art Online Alicization creditless opening video, mini poster and anime slip case.

*Available until end of March 2019.

Regular Edition (CD-Only): ¥1,200 (+Tax) [VVCL 1372]

Akai Wana (who loves it?) / ADAMAS: https://lisa.lnk.to/s4IXz

LiSA Official Website: http://www.lxixsxa.com/