Anna Yano is a full-blown anime freak, and this feature lets her feed that passion as she visit real life locations of her favourite anime series.
The location for this second entry was Ikebukuro. When people think of Ikebukuro, there's no other series that springs to mind quite like Durarara!! The opening video of the anime is immensely popular amongst fans for how cool it is, so Anna challenged herself to recreating it with help from people on the street who love Ikebukuro!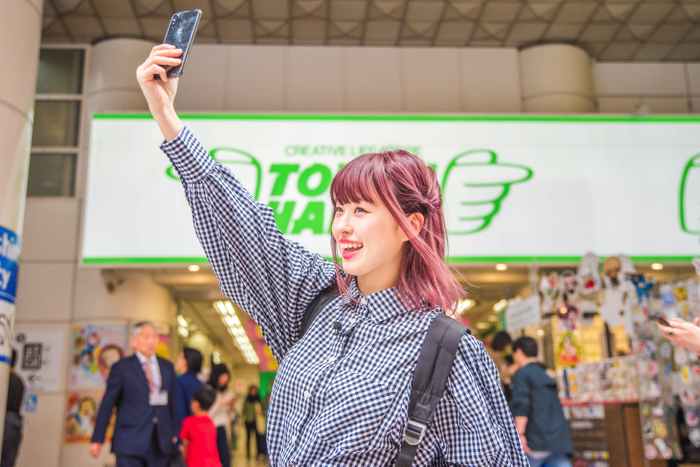 We begin in front of Tokyu Hands. What kind of pose is this all of a sudden, lifting your phone up in the air like that?!
"I'm gathering people to recreate an Anna Yano version of various scenes in the opening!"
This is actually the place where the Dollars first met in the show. It's when Mikado Ryugamine called his pals on his mobile and found out most of the people he knew were members.
"This one scene I thought was pretty relevant to today – using your mobile phone as a tool to move people."
First up, this place! The music note monument along Sunshine Street. Anna called over two cute ladies who were in the middle of shopping in Ikebukuro. This is the best photo ever with everyone lined up in the same order – from the right Mikado Ryugamine, then Anri Sonohara, and finally Anna as Masaomi Kida!
Anna gave a gleaming smile as she said, "I wanted to try coming here!" Everything's going great from the get go. Thank you, ladies!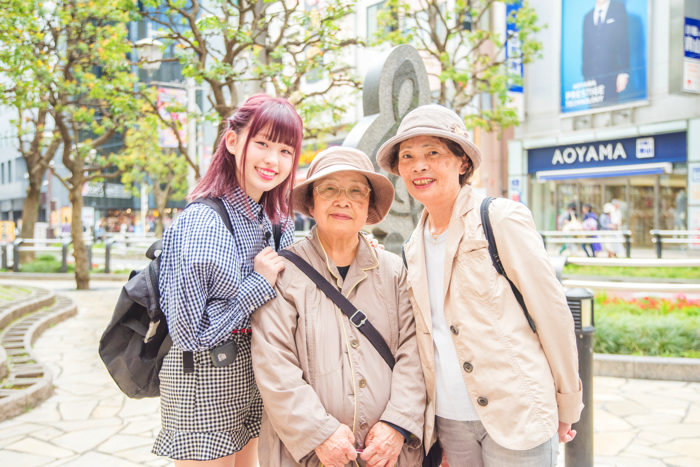 Moving on to the next scene, we have Russia Sushi which appears in the anime. Anna caught a nice guy who had come from Russia to visit Japan. "What a miracle to meet someone Russian in front of Russia Sushi!" The anime gods must be smiling at Anna right now.
Anna was thankful for such a nice encounter! Have a nice trip~♪
Next, the scene where the The Headless Rider rides her bike in front of Cinema Sunshine. Anna too ran with all her might!
KFC too.
Getting drenched in front of Aoyama. Anna is stretching her body.
The sky faded into twilight at Mutsumata Bridge with the the orange coloured setting sun.
Be sure to check Anna's version of the Durarara!! opening video on Kawaii JAPAN-da!! on MBS.
Next on the list is the food portion of the scenes. Anna was able to ask the staff to recreate the sushi they eat in the anime at Russia Sushi, a type of Edomae Sushi.
"Tada! I actually like sushi toppings that don't usually go with rice on normal sushi. I actually just ate hamburger sushi yesterday!"
From the left: sour cream, borscht, and mapo!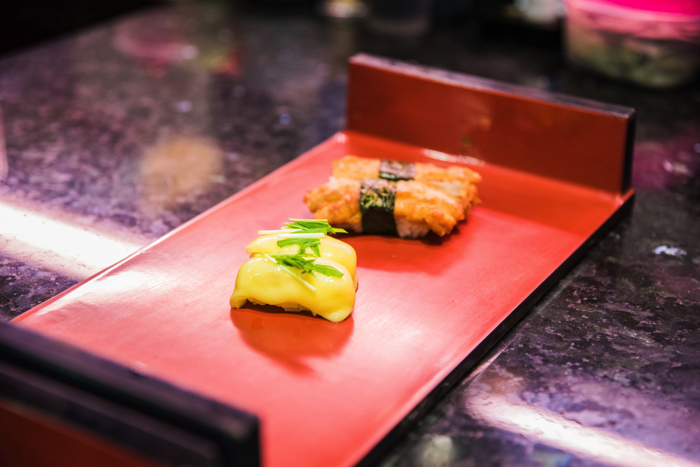 Cheese, then karaage!
After filling her stomach, Anna left Ikebukuro to go to another certain place.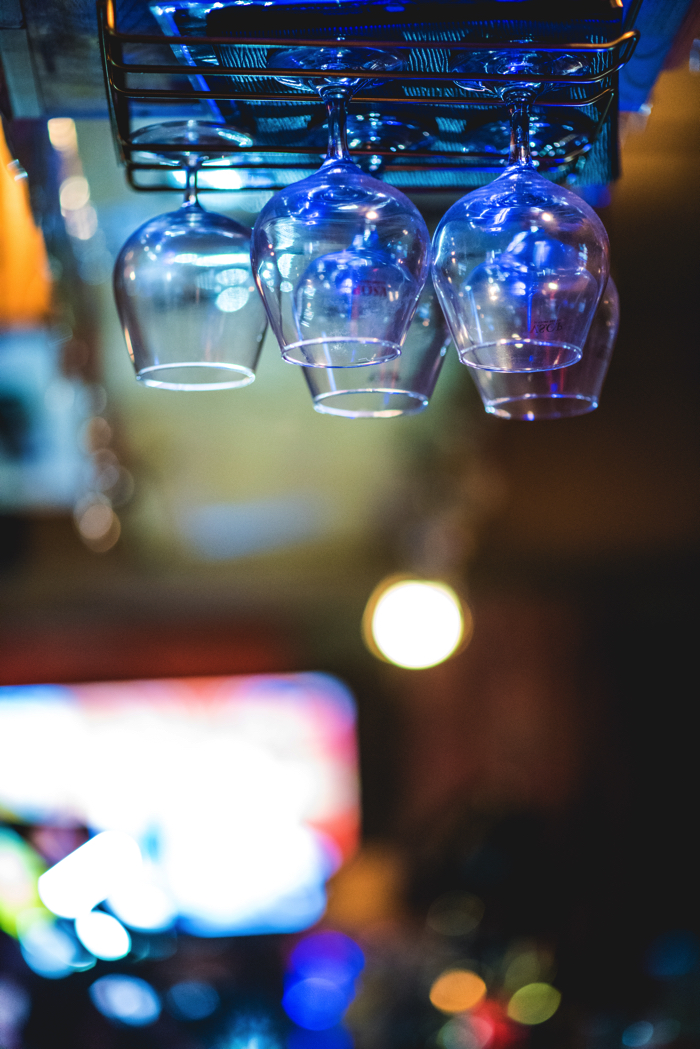 Smile Cafe Roots was used as a model for a place that appears in the anime. It's a bar in Higashi-Nakano.
She was also able to get a cocktail like the one from the show. Anna was in a world of her own as she drank the cocktail of her beloved Shizuo. After her getting a little intoxicated, we asked Anna about the appeal of Durarara!! once more.
I love Durarara!! It's had an influence on me, so much so that I used to live in Ikebukuro. It's been fun to go around all the places and recreate the opening. When I imagine replacing the place I live with Ikebukuro and living life keeping that a secret even from people close to me, I think they'll gradually come to be able to like it!"
■Information
MBS (Kansai Local) – "Kawaii JAPAN-da!!"
Broadcasting: May 15, 2018 at 1:59am
*The show will be rebroadcast a week later (https://dizm.mbs.jp/title/?program=kawaiijapanda)
Durarara!! and Durarara!!×2
Aired between January 2010―March 2016
Author: Ryogo Narita (Dengeki Bunko / ASCII Media Works)
©Ryogo Narita / ASCII Media Works / Ikebukuro Dollars・MBS
Durarara!!×2 Blu-ray & DVD Series Now On Sale