A new dessert buffet dubbed 'Aice in Halloween Trick' is arriving this fall from September 14 at Hilton Tokyo's first floor Marble Lounge.
In the run up to the start of the buffet, the hotel's Marble Lounge has undergone its first renovation in 30 years. The room now holds more entertainment value to welcome story-driven dessert buffets together with decorations.
The new buffet includes close to 20 desserts with the themes Alice in Wonderland and Halloween as well as 10 light foods. The buffet is also ornamented with small decorations. Not only does everything promise to be delicious, it also looks beautiful too, so much so that you'll be left wondering what's a dessert and what's a meal. This is the chefs' little 'trick.'
The hotel's dessert buffets were first showcased with projection mapping back in 2017. That is set to return with some new realistic trick art.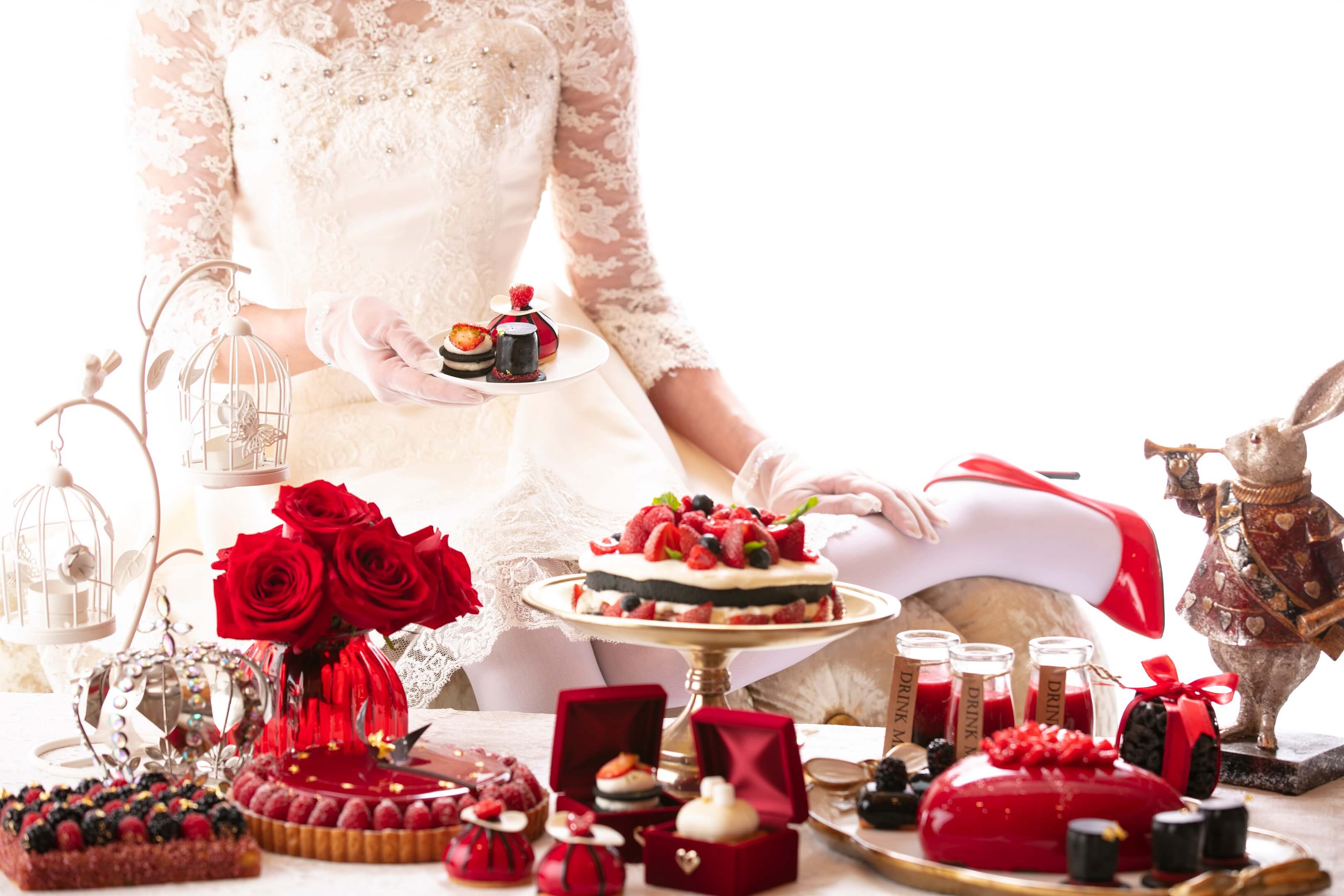 The chic red and black imagery of the desserts, decorations and autumn fruits are inspired by a more mature Alice.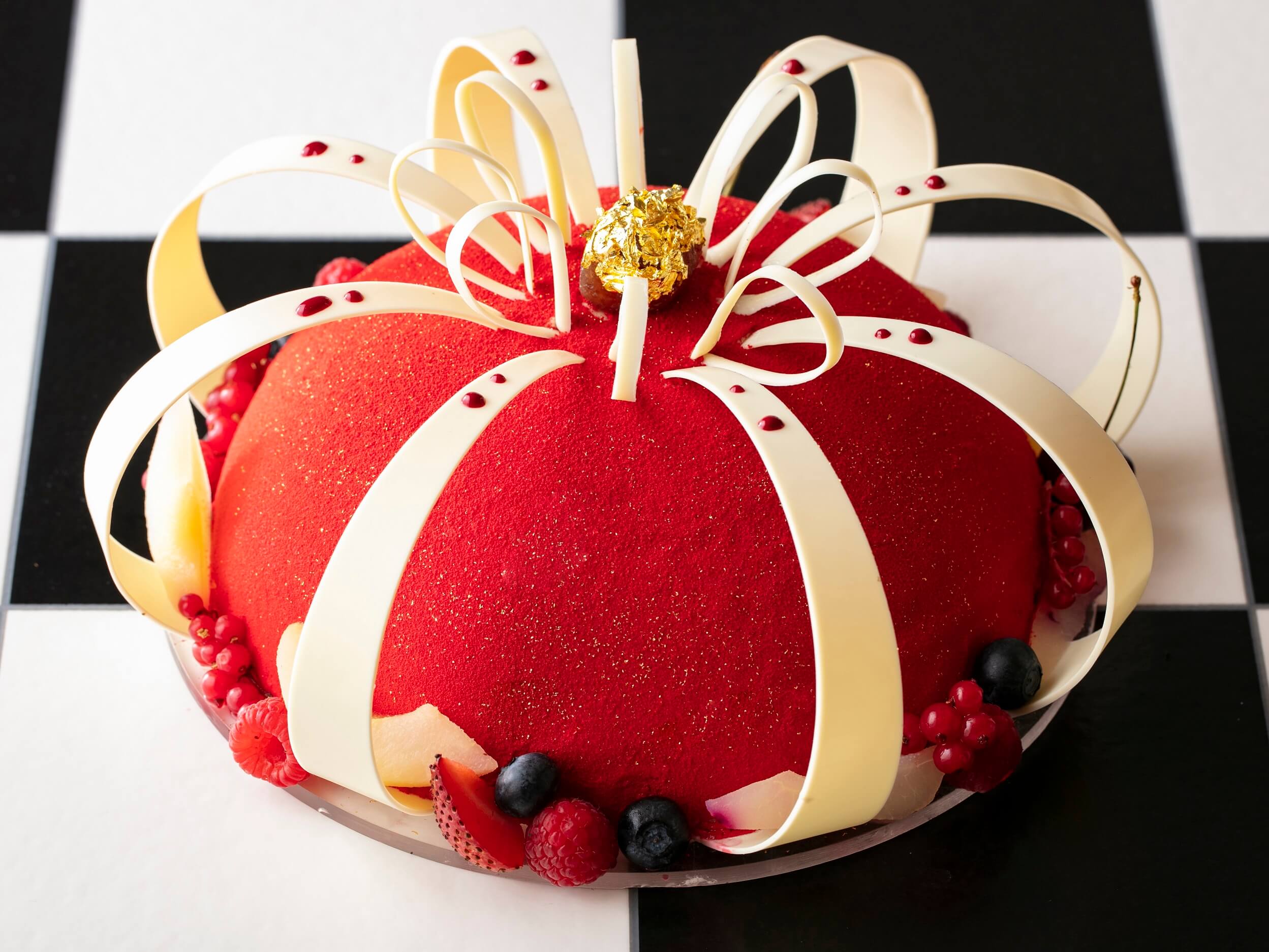 The above dessert, called "Her Majesty Queen Alice," is made with chestnut bavarois, wild strawberries and red currents and is coated in chocolate powder. It has a crunchy cookie texture.
The above dessert is a refreshingly sweet tart made with high quality Valrhona chocolate, a Valrhona Manjari ganache, raspberries, and aniseed.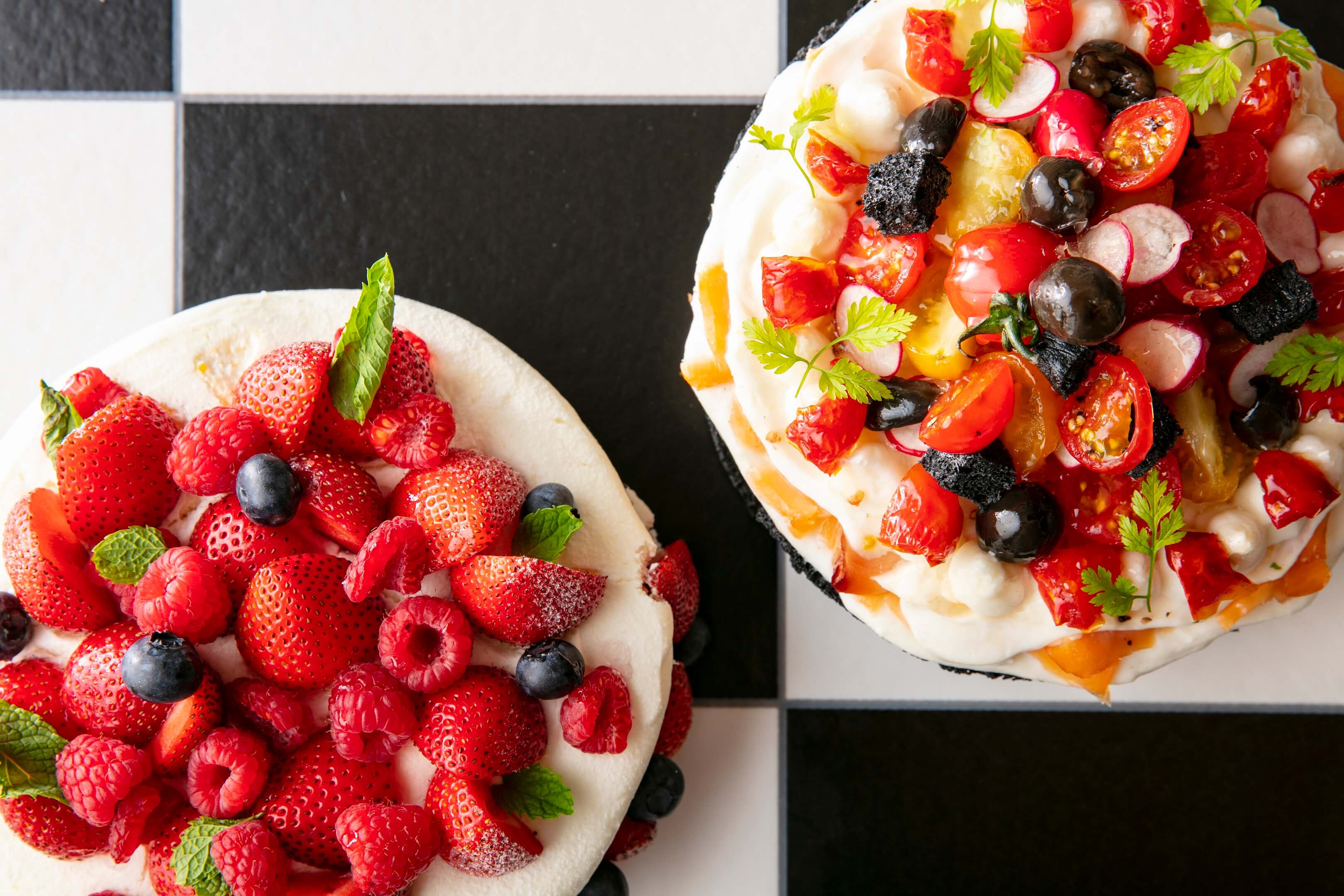 The selection of items you'll be left wondering whether they're a dessert or a meal includes the above plates made in collaboration by head chef Thomas Jacoby and executive chef Osamu Harita which line up together like Tweedledum and Tweedledee. The "Dum Open Face Cake" is a chocolate sponge cake topped with berries and the "Dee Open Face Cake" includes black olives, smoked salmon and curry flower mousse.
There's a range of elegant and scary desserts and light meals in the Halloween area too in addition to the Alice desserts.
If you're an Alice fan and love desserts you won't want to miss out on this special buffet this fall.
■Information
Alice in Halloween Trick Dessert Buffet
Location: Marble Lounge, Hilton Tokyo 1F
Address: 6-6-2 Nishi-Shinjuku, Shinjuku, Tokyo
Running: September 14, 2018 – November 4, 2018
Time: 2:30pm-5:30pm
Price: ¥3,800 per person (¥3,920 on Weekends & Holidays)
*Price includes tax and service charge.
Booking: www.hiltontokyo.jp