7 Must Visit Cafes in Karuizawa – Where the Netflix Reality TV Show "Terrace House" is Filmed
We previously covered 10 popular tourist spots to visit in Karuizawa where the Japanese reality TV show Terrace House, available on Netflix, was filmed. We're continuing this theme by showcasing 7 popular cafes in Karuizawa that also featured in the show.
View this post on Instagram
Minerva Sabo
This is the cafe that cast members Yuudai, Shion, Ami and Mizuki visited. A long-standing pasta house that has been around for over 40 years, it's a western-style building entwined with rich, green ivy and has a retro Showa era-style atmosphere. We also recommend their sweets made with classic Karuizawa ingredients like apricot, Asama berries, cowberry and more.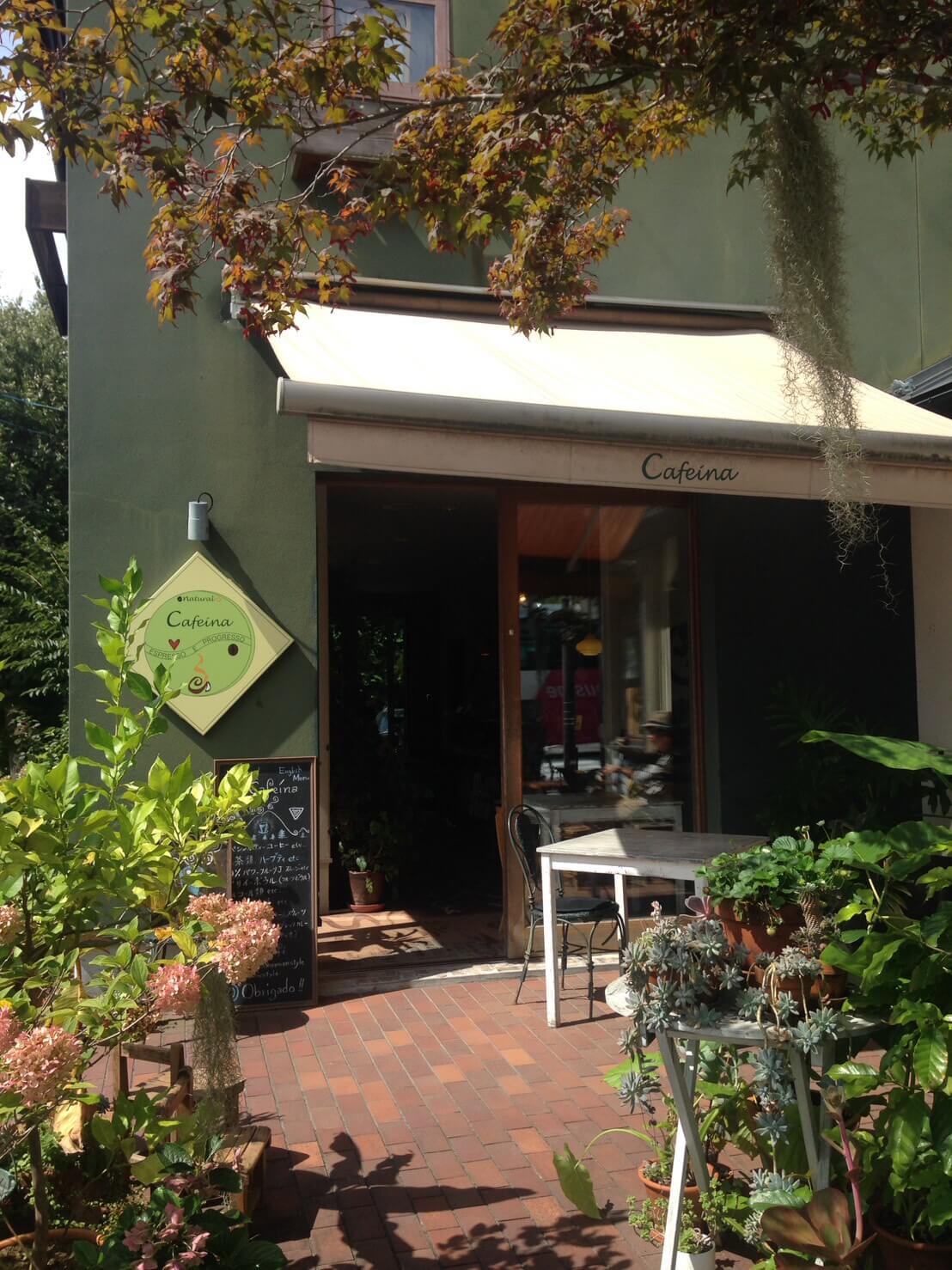 View this post on Instagram
Natural Cafeina
Natural Cafeina is where Yuudai visited with his mother. The cafe's "Açaí Bowl" is packed full of rich açaí berries. When you enter the cafe there's a roofed terrace on the other side where pets are allowed making it a great place to stop by while you're out walking.
Tenku Cafe Aura
Taka and Ami visit this cafe. It's a popular dating spot that offers a grandstand view of Karuizawa. The "Majo no Kuro Curry" the two of them ordered is packed with nuts and easy on the body. Whatever season you visit you can expect a gorgeous view while enjoying a relaxing time.
View this post on Instagram
AU DEPART
AU DEPART is where Seina bought wine from. She is a returning member to Terrace House. The cafe makes use of a station platform no longer in use at Karuizawa Station. It has an industrial vibe to it. All the wine sold there is from Nagano, all of which can be described and explained to customers a kind and easy-to-understand manner. You can also enjoy meals at their cafe/bar which are made using ingredients grown in Nagano.
View this post on Instagram
Paitsubooru
This cafe is where Taka and Seina visited. The cafe's name comes from Norwegian and refers to the fire lit to burn wood. You can feel the warmness of the wood in the interior. This is coupled with the fire stove in the middle which heats up the cafe. Their handmade cakes go perfect with the coffee they serve.
View this post on Instagram
Coffee House Shaker
Coffee House Shaker is where Shion and Tsubasa visited. The cafe is decked out with furniture seen in the houses of the Shakers, a sect of Christianity. They have lots of books and magazines available. Their hearty French toast and hamburgers are especially popular.
View this post on Instagram
Libisco Karuizawa
Taka and Aya roll up to this shop which sells ice cream and gelato. Aya gives huge praise to this place, exclaiming, "From everything I've eaten so far this is the most delicious!" The reason she says this is because what she had was made using milk fresh from that morning and fresh fruits. You can always expect freshness when you eat there. Their products also have low sugar content and use no powdered milks or preservatives meaning you can fully enjoy the quality of real ingredients. They also use no eggs so those with allergies can have peace of mind.
Did you enjoy this list? If you visit Karuizawa, be sure to hit up one of their cafes after checking out some of the sites.
RECOMMENDED ENTRIES
10 Must Visit Tourist Spots in Karuizawa – Where the Reality TV Show on Netflix "Terrace House" Was Filmed

The town of Karuizawa in Nagano Prefecture has seen an increased in foreign visitors partly due to it being the filming location of Terrace House: Opening New Doors, a Japanese reality TV show available on Netflix which takes six strangers, men and women, and places them in a house to live together.

In this article we have compiled a list of tourist hot spots in Karuizawa and around Nagano that appear in the show.

Karuizawa

View this post on Instagram

Suwa Grand Shrine

This is the shrine the cast members go to as their first shrine visit of the year. It's located near the Kyu-Karuizawa Ginza a shopping area. The huge sacred tree there is enveloped by moss. It's a very mysterious place. During summer the shrines bustles with people there for the fireworks and festivals. It's an important shrine loved by locals as a cultural property.

 

View this post on Instagram

Kumanokotai Shrine

This is the shrine where member Shion prayed for Tsubasa's victory. The centre of the shrine sits on the border of Nagano Prefecture and Gunma Prefecture. It's known as a branch shrine of the three Kumano Sanzan shrines in Wakayama. The sacred Shina no Ki tree is a popular 'power spot' for marriage and good fortune. You can also see the shape of a heart depending on which angle you look at it from, so be sure to try finding it.

View this post on Instagram

Senga Falls

Senga Falls is where Noah and Mayu went on a date together. You can relax your mind and body by heading on the "Seseragi no Michi" hiking course which follows the mountain stream. You're sure to feel healed not only by the waterfall but the surrounding lush greenery too.

View this post on Instagram

Kyukitazawa Ginza-dori

This is where Taka and Seina went on a date. It's been a familiar tourist spot of Karuizawa since many years ago.There are many shops lining the street including those specialising in Karuizawa carving. You can also enjoy food like bread and jam, something which was taken on after foreign tourists started visiting for summer, as well as sausages and more. We recommend looking through the variety stores too.

■Information Kyukitazawa Ginza-dori

Address: 878 Karuizawa, Karuizawa-machi, Kitasaku District, Nagano Prefecture

TEL: 0267-42-1775

Website:

http://karuizawa-ginza.org/map/

View this post on Instagram

Karuizawa Shaw Memorial Church

The Shaw Memorial Church is where Shohei confessed his love to Seina. This beautiful chapel is hidden away in the peaceful forests of Karuizawa where the gorgeous scenery of all four seasons can be enjoyed. The sight of the building's magnificent stained glass will fill you with warmth. If you're interested in seeing it yourself then don't forget to book.

View this post on Instagram

Karuizawa Livery Yard

This is a horse riding club where Noah and Yui went on a horse riding date together. As well as being able to ride the horses, those who take a lesson there are also offered an optional plan for an additional fee to go walking in the forest. How does a horse ride in Japan sound?

■Information
Karuizawa Livery Yard
Address: 271 Hotchi, Karuizawa-machi, Kitasaku District, Nagano Prefecture
Opening Hours: 10:00am-4:00pm (Bookings required)
No Fixed Holidays.
TEL: 0267-48-2020

View this post on Instagram

Outside BASE

The camp that everybody went to in the show is located here. It's a camping site hidden away in the forest with 14 cottages and villages that can house up to 45 people per day. If you're looking to spend a relaxing time out in nature then consider going here.

■Information Outside BASE

Address: 2032-2457 Kitakaruizawa, Naganohara, Agatsuma District, Gunma Prefecture

TEL: 0279-80-5061

Reservation TEL: 03-3306-4559 (10:00am-5:00pm / Closed Tuesdays & Wednesdays)

Website:

http://outsidebase.com/base/

Nagano

View this post on Instagram

Zenko-ji Temple

Shion and Tsubasa visited this temple on one of their dates. The temple is a registered national treasure and famous tourist spot in Nagano Prefecture. It has been loved by locals and tourists since ancient times. The busy Nakamise Street is packed with food you can buy and eat while walking around. They also offer guides of the shrine grounds in multiple languages.

■Information Zenko-ji Temple

Address: Motoyoshichō-491 Nagano, Nagano Prefecture

TEL: 026-234-3591

Website:

https://www.zenkoji.jp/

Komoro

View this post on Instagram

Otomeko Park

Shohei and Seina visit Otomeko Park during their date. The park is decked out with many public facilities including a cultural facility with a public hall and gym, a tennis court, a wild bird forest, and other forests you can walk around. The scenery is beautiful whatever season you visit.

Have you seen Terrace House yet? Whether you have or not, hopefully this list of tourist spots offers an incentive to visit and enjoy the sights of Karuizawa and Nagano.

The vegan restaurant located inside the forest of Karuizawa "RK GARDEN" was opened

The vegan restaurant, RK GARDEN surrounded by flowers and trees of Karuizawacho, Nagano Prefecture which serves organic vegetables produced in the Shinshu Area started this year's operation from the 20th of April 2018.

RK GARDEN serves healthy vegan foods that do not use any egg, dairy products and animal-related ingredients. Since they use freshly cropped organic vegetables they purchase their vegetables from contracted farmers every morning, you can enjoy the deliciousness of fresh seasonal vegetables. Why not try eating healthy foods and become healthy?

The menu items they sell include "Rosemary-flavored potato gallate and grilled vegetables" using organic whole-grain, gallate made of potato and grilled vegetables produced in Karuizawawa and "Seasonal highland vegetables and home-made vegan quiche using mini tomatoes" which taste and look good.

The interior of the restaurant does not have any windows because they wanted their customers to feel the nature of Karuizawa and is filled with the scent of greens, sunlight, surrounded by flowers and trees. You can enjoy the warmth of Karuizawa's nature with the antique interiors.

The restaurant can be used as a space for after wedding parties and usual parties, so why not make an unforgettable memory in this restaurant surrounded by the flowers and trees of Karuizawa?

■Information

RK GARDEN

Address: 1138-1, Oiwake, Karuizawacho, Nagano Prefecture

Business hours: Morning Time 9:00~11:00

     Lunch Time  11:00~16:00(LO)

Fixed holiday: Tuesday

TEL:0267-31-5330

Website: https://www.rustic-kitchen.net/

"Frozen Planetarium" Urara Shiraito Illuminations to be held in Karuizawa

Shiraito Highland Way Inc. will hold an event titled Urara Shiraito Illuminations at car park 1 of the famous Karuizawa tourist spot Jōshin'etsu-kōgen National Park. The event, which is a recognised heritage site for Japan's nightscape, will run every Friday, Saturday and Sunday between February 2 and March 11, 2018.

Shiraito Highland Way is a toll road that first opened in 1963 and stretches across 10km. It's a forest path where one can see the true face of Karuizawa and is home to Shiraito Falls and Ryuugaeshi no Taki, two popular tourist spots. The event ties in with Shiraito Falls Illusion that will be held in Karuizawa in July and is a registered heritage sight for Japan's nighttime scenery. In Japan, it's rare for two locations to be recognised as heritage sights for the country's nightscape two years in a row. Because of this, Shiraito Highland Way is strengthening its image as a tourist destination for Japan's night view.

Urara Shiraito Illuminations will have installed a 5m tall and 50m wide screen where enchanting images of the sun, deep green forests, and glowing clouds will be projected against the dark nighttime sky. As well as being an event that can be enjoyed at night, it will also give you the opportunity to appreciate the beauty of nature in a new light and in a way you may not have noticed during the day.

The event will be held in car park 1 of Shiraito Highland Way, which is located in Jōshin'etsu-kōgen National Park. That means the light quantity, tones and production methods will be considered for the illuminations as based on the national park laws highlighted by the Ministry of the Environment.

As a gift to attendees, if you speak the words "Drive & Love" at the toll station, you will receive a disposable hand warmers completely free. On Saturday February 10th, you can also get hot drinks and hot towels, and sweets from Karuizawa Chocolate Factory will be given out to the first 200 people.

Plan a trip to the enchanting Urara Shiraito Illuminations to have yourself a truly extraordinary experience..

■Information

Urara Shiraito Illuminations

Location: Shiraito Highland Way Car Park 1

Running: Every Friday, Saturday & Sunday from February 2 – March 11, 2018

Time: 16:00-19:00 each day

Price: Free – you just need to pay the toll booth fee.

Take your dog to the dog-friendly resort hotel "Le Chien Kyu-Karuizawa" in Nagano

The grand opening of Kyoritsu Maintenance Co., Ltd.'s pet dog resort hotel was held on October 1st. The hotel, which boasts the biggest number of guest rooms in the Karuizawa area, allows guests to stay there with their dogs.

The current slogan of Karuizawa is that it is a town where "humans and dogs can live together to the fullest happily and in good health." The "Karuizawa Dog Tourism Suishin Project" was put forward to advocate the livelihood of dogs in the region.

In response to that, Kyoritsu Maintenance aimed to create a hotel that was friendly to dogs. Guests can be accompanied by 2 dogs free of charge. The hotel caters to all sizes of dogs, whether big or small. Dogs can also go inside the restaurant. There's even an outdoor dog park, a dog salon, a bus that pets can use and more. This truly is the dream dog hotel that takes into accounts the needs of both the dog and the owner.

Besides the owner and their pet, the hotel also accommodates to friends and families too, offering a balance to those in Karuizawa. The establishment itself is a stylish Western accommodation with a Southern European taste. They offer a full French course meal in the evening using ingredients adequate to a Karuizawa resort, a morning buffet with freshly baked bread and more.

Soba can be ordered at nighttime, a standard service of joint resorts, and you can also enjoy a private bath free of charge without the need to reserve a spot.

Enjoy some time with your dog at the hospitable Le Chien Kyu-Karuizawa.

■Information

Le Chien Kyu-Karuizawa

Address: 1323-111 Karuizawa, Karuizawa-cho, Kitasaku District, Nagano Prefecture

TEL: 0267-41-3211

Price: From¥24,000 (includes 1 night and 2 meals)

Rain or shine, come relax under the 'Umbrella Sky' in Karuizawa for a magical and colourful view of the sky!

From 1st June to 10th July 2016, visit Harunire Terrace in Karuizawa to witness the arcade of colourful umbrellas called the 'Umbrella Sky'.

On rainy days and even sunny days, the umbrellas will be filling the sky of Karuizawa with a vivid rainbow of colours to represent the abundance of nature in Karuizawa. The blue umbrellas will represent the refreshing river, whilst the amber coloured umbrellas will represent the natural sunlight after a period of heavy rain. The green umbrellas will represent the lustrous colours of the trees and shrubs and pink will represents the vivid and exciting colours of wild flowers.

In order to create a rainbow of colours to clear up the damp and dreary feeling of the rainy season, come relax under the beautiful, colourful sky of Karuizawa. During the evenings until 9pm, the umbrellas will be illuminated, so you can enjoy the magical scenery of the varied colours throughout the day.

You don't want to miss out on the chance to see the 'Umbrella Sky' for yourself, so make sure you plan your trip to Karuizawa!

Enjoy the gorgeous winter nights at "Fuyu no Mori cafe&bar" in Karuizawa

For a limited, winter time only experience, "Fuyu no Mori cafe&bar" will be open from November 19th, 2016 to March 31st, 2016. It will be located adjacent to Karuizawa Wild Bird Sanctuary (Karuizawa Yacho no Mori) next to the river at "Hoshinoya Karuizawa" in Nagano's Karuizawa.

For the very first time, "Hoshinoya Karuizawa" will be opening a Cafe & Bar for the cold winter season this year. "Fuyu no Mori" is situated so you can see the gorgeous winter forest with your very own eyes. The Cafe & Bar have said that their menu is themed around the concept of "slow", one perfect for winter. The Cafe & Bar are for residents of "Hoshinoya Karuizawa" only. It's a space where you can quietly and comfortably spend luxury time during your stay.

There aren't just warm indoor seats. Outside at the Cafe & Bar is a long ice skate ring that unfolds before your eyes that is dotted with plenty of round tables to sit at. You can borrow a knee coat or electric blanket to use while you sit to warm you up. There will also be mats and warm sleeping bags prepared to use on the ice, perfect for a romantic night of stargazing. You will be able to prepare your very own coffee or treat yourself to a cocktail, amongst a string of other drinks, and cook marshmallows and s'mores on a firewood stove. There's plenty on the menu to enjoy.

Hoshinoya Karuizawa is the only place where you can experience nature like this. Don't miss out.

■Information
Hoshinoya Karuizawa
Open: Saturday November 19th, 2016 to Friday March 31st, 2017
Time: 8pm-10pm (reservation not required)
Price: Charge only for the food and drinks on offer
For Yoshinoya Karuizawa guests only
Website: http://hoshinoyakaruizawa.com/

ーーー
■Related Article: 【MOSHI MOSHI Pick-Up Spot】Let's go to the art festival of ocean and mountain

http://www.moshimoshi-nippon.jp/20306

■Related Article: The all too stylish cat café MoCHA becomes an anime paradise ー new felines and a brand new branch!
RELATED ENTRIES
Enjoy a Healthy Junk Food Menu at Shibuya LOFT's New Cafe 2foods

Shibuya LOFT opened its new '2foods' cafe on April 15 which serves junk food healthily.

2foods uses absolutely no eggs or milk in their menu – everything is plant based and healthy, making it a haven for vegan foodies, especially in Japan where there aren't as many vegan places as other countries. What's better is that everything's reasonably priced too. There are around 60 menu items to choose from, like curry and soba as well as desserts, organic coffees and lattes, cold pressed juice, and more.

Artist's rendition of the cafe

Curry | ¥1,023 (Tax Included)

A hearty and spicy curry served with brown rice which is better for digestion.

Tantanmen Ramen | ¥968 (Tax Included) | Shibuya LOFT exclusive

A ramen soup with 100% gluten free rice flour noodles, soy milk, sesame seeds, peanuts, soy meat, and other healthy and natural ingredients.

Egg Doughnut Sandwich | ¥528 (Tax Included)

A vegan egg sandwich that doesn't use eggs but tastes just like them.

Gateau Chocolate | ¥528 (Tax Included)

A rich chocolate gateau made with brown rice powder and soy cream.

Information

2foods Shibuya LOFT

Opened: April 15, 2021

Address: Shibuya LOFT (Floor 2F), 21-1 Udagawacho, Shibuya, Tokyo
Opening Hours: 11:00-20:00 
TEL: 03-6416-4025 

Official Website: https://www.loft.co.jp/

Harajuku's Pompompurin Maid Café to Open on April 14

Akihabara's premiere maid café chain "@home café" announced last month the opening of a permanent maid café themed on Sanrio's popular character Pompompurin. The café is set to open along Harajuku's famous Takeshita Street on April 14, 2021.

 © 2021 SANRIO CO., LTD.  APPROVAL NO. S620028

@home café has collaborated with many of Sanrio's popular characters in the past at its Akihabara-based café branches such as Hello Kitty, My Melody, Cinnamoroll, and of course Pompompurin, but this time the collaboration is flying out of Akiba and straight into the heart of Japanese pop culture: Harajuku.

This new Pompompurin Café is themed on Pompompurin throwing a party for everyone—that's you and your friends. It's a place for Purin to deliver happiness to all who visit in the form of cute and tasty food.

Of course, the @home café maids will also be present, and all wearing original maid uniforms coloured like Pompompurin.

A little look at some things on the menu

The Food

Soufflé Omurice | ¥1,450

Butter Chicken Curry | ¥1,300

The Desserts

Pompompurin Pudding | ¥700

Chocolate Banana Mountain Waffle | ¥1,200

The Drinks

Custard Pudding Latte | ¥850

Muffin's Caffe Mocha | ¥850

Take a commemorative photo

For just ¥550, you can take a chekki photo at the café. It comes with café-original stickers and paper. For an extra ¥300, you can take a photo with one of the maids.

Pompompurin Birthday Party

 

April 16 is Pompompurin's birthday, so on that day the café will have a special dessert prepared (which you can see below) along with novelties for customers, new decorations, and more.

Pompompurin's Birthday Dessert

Special Birthday Parfait | ¥1,700 | Serving: April 14, 2021 – April 30, 2021

Birthday Novelty

To commemorate Pompompurin's birthday and the opening of the café, all visitors will receive the pin below for free.

Pompompurin will visit the café

On the evening on April 16, Pompompurin will visit the cafe for his birthday to celebrate with everyone. Details and bookings can be found here in Japanese.

Information

Pompompurin Cafe x @home cafe

Grand Opening: April 14, 2021

Where: CUTE CUBE HARAJUKU Floor 3F, 1-7-1 Jingumae, Shibuya, Tokyo

Opening Hours: [Weekdays] 11:00-22:00 / [Weekends] 10:00-22:00

No Fixed Holidays

Pompompurin Cafe Official Website: https://pompompurincafe.com/

@home Official Website: http://www.cafe-athome.com/

Renai Mangaka Drama Series Gets Themed Cafe in Tokyo

Fuji TV's ongoing drama series Renai Mangaka opened a theme cafe in Ebisu on April 8 with dishes inspired by the series.

The Menu

Renai Pancakes | ¥1,892 (Tax Included)

Renai Fondant Chocolate | ¥1,122 (Tax Included)

Renai Lemon Sour | ¥660 (Tax Included)

Renai Strawberry Milk | ¥990 (Tax Included)

Renai Bread Gratin | ¥2,805 (Tax Included)

Renai Bread Dessert | ¥990 (Tax Included)

Renai Dessert Plate | ¥1,232 (Tax Included) | Available Early May 2021

Renai Omurice | ¥1,452 (Tax Included) | Available Early May 2021

The story of Renai Mangaka follows Karibe Seiichiro, a manga artist who's not the best at socializing. He rarely goes outdoors and has a strange way of thinking. One day, he meets his late-brother's former girlfriend Kuon Aiko, and asks her to be his pseudo-romance partner.

Information

Cafe Accueil Ebisu x Renai Mangaka Collaboration Cafe

Opened: April 8, 2021

Where: Cafe Accueil Ebisu

Address: 2-10-10 Ebisunishi, Shibuya-ku, Tokyo

Opening Hours: 11:00-21:00 (Last Orders 20:00)

Official Website: http://www.fujitv.co.jp/

The Moomin Cafe at Tokyo Dome City Begins Serving Breakfast Menu

The Moomin Cafe at Tokyo Dome City LaQua introduced a breakfast menu on April 1.

Hot Ham & Cheese Sandwich: One – ¥510 (Tax Included) / Two – ¥800 (Tax Included)

Hattifatteners Hot Dog: ¥600 (Tax Included)

Northern Europe Breakfast Plate | ¥1,500 (Tax Included)

Open Fruit Sandwich | ¥700 (Tax Included)

Five fun and delicious items arrive at the Moomin Cafe for the spring season, each with a reference or design inspired by the beloved Moomins.

Information

Moomin Cafe

Breakfast Menu: Released April 1, 2021

Where: Tokyo Dome City LaQua

Official Website: https://moomincafe.jp/

Gaspard and Lisa Themed Menu to be Served in Tokyo

The popular French characters Gaspard and Lisa are getting their own themed menu at Le Cafe la Boutique du Joel Robuchon in Tokyo. The menu will be served from April 24 to May 9 and takes inspiration from Anne Gutman and Georg Hallensleben's children's book series.

Gaspard and Lisa One Plate & Cocktail Set | ¥3,300 (Tax Included)

Non-Alcoholic Strawberry & Lychee Cocktail | ¥990 (Tax Included)

Strawberry Galette (With Coffee or Tea) | ¥2,420 (Tax Included)

Coasters

Pouch

The first 500 customers who order something from the menu will receive a free coaster, and those who spend over ¥5,000 will get a special pouch.

Enter the charming world of Gaspard and Lisa with this cute themed menu.

(C) 2021 Anne Gutman & Georg Hallensleben / Hachette Livre

Information

Le Cafe la Boutique du Joel Robuchon x Gaspard and Lisa

Running: April 24, 2021 – May 9, 2021

Where: Le Cafe la Boutique du Joel Robuchon (Nihonbashi Takashimaya S.C. Floor 2F)

Opening Hours: 10:30-19:30 (Last Orders 18:30)

Reservations: 03-5255-6933

Official Website: https://www.robuchon.jp/

Ham and Cheese Dorayaki and Other Delicious Foods Release at Old-Time Japanese Dessert Shop Eitaro

Japan's 203-year-old confectionery shop Eitaro Sohonpo is rolling out a new series of delicious delights over the next three weeks at Nihonbashi E-Chaya.

Week One: From April 7, 2021 all year round

Nihonbashi Dorayaki: Ham & Cheese/Egg Salad/Anko Mochi – ¥303 Each (Tax Included)

Week Two: April 14, 2021 – April 28, 2021

Assorted Sweets Set | ¥1,000 (Tax Included)

Week Three: April 21, 2021 – April 28, 2021 (and the same dates every month from May)

Mangetsu Mochi Omusubi | ¥270 (Tax Included)

Exclusive to Nihonbashi E-Chaya, the new release includes two different deli-style dorayaki as well as an anko red bean paste version, a plate of assorted Japanese sweets, and a red rice ball made with black-eyed peas instead of sesame seeds. Red rice was often consumed on joyous occasions during the Edo period.

Information

Nihonbashi E-Chaya 

Address: 1-2-5 Nipponbashi, Chuo-ku, Tokyo

Opening Hours: [Weekdays] 08:00-16:30 / [Saturdays] 10:00-16:30

Closed: Sundays & Public Holidays

Official Website: https://www.eitaro.com/

Peanuts Comic Launches 70th Anniversary Birthday Campaign in Japan

Japan's five Peanuts comic-themed cafes are now holding a birthday plan campaign in celebration of the series' 70th anniversary.

Each cafe branch is offering something different

PEANUTS Cafe Nakameguro x WHYTROPHY With Birthday Rosette

PEANUTS DINER Yokohama With Embroidered Striped Pin

PEANUTS DINER Kobe With Embroidered Striped Pin

PEANUTS Cafe Snoopy Museum With Tote Bag

PEANUTS Cafe Nagoya With Tote Bag

Campaign Art

Customers at the cafes will also be randomly selected to stay at the PEANUTS HOTEL and will receive a free sticker as pictured above. All who order the birthday plan and their group will even receive a free present.

(C) 2021 Peanuts Worldwide LLC (短縮形 (C) 2021 Peanuts)

LINE Friends Themed Cafe Opens in Ikebukuro

The popular LINE Friends characters now have their own pop-up cafe inside Ikebukuro PARCO which is running until April 25. The characters form part of a series of stickers used on the Japanese messaging app LINE which is used by other 200 million people worldwide.

The Menu

Brown's Beef Burger | ¥1,250

Lattes | ¥950

LINE FRIENDS Parfaits | ¥1,100 Each

Cafe-Original Merchandise

Alphabet Die-Cut Stickers | ¥330 Each

Lunch Tote Bag | ¥1,650

Brown Mug | Available to the first 300 people who visit to the cafe

Join Brown, Cony, and Sally as they serve up a fun and tasty menu along with a collection of merchandise exclusive to the cafe as well as items also sold at the LINE Friends Store.

Information

LINE FRIENDS POP-UP CAFÉ

Running: April 1, 2021 – April 25, 2021

Where: THE GUEST cafe&diner Ikebukuro

Address: Ikebukuro PARCO Floor 7F, 1-28-2 Minami-Ikebukuro, Toshima-ku, Tokyo, 171-8557

TEL: 03-5391-8604

Official Website: http://the-guest.com/

Snoopy Café Opens in Niigata in Collaboration With Hoshi Tabeyo Rice Crackers

Befco is collaborating its Hoshi Tabeyo star-shaped rice crackers with the lovable Peanuts comic strip to open a themed café at Hotel Nikko Niigata. Named the "Hoshi Tabeyo x Snoopy Café @ Hotel Nikko Niigata," the café will open for a limited time from April 9 to May 9."

Snoopy and fans of Japanese snacks can look forward to an original themed menu, with every food item and drink ordered getting them a free novelty. Of course, the café will sell its own original merchandise too. The café will be decorated in all things Peanuts and Hoshi Tabeyo, and there will even be two photo booths for snapping a commemorative photo of your fun day.

The Menu

1. Snoopy Beef Stew: With a juicy meat and bouillon base, this stew is made with beef, onion, and mushrooms, all topped off with a Snoopy made from rice.

2. Snoopy Hamburger Curry: Snoopy's rice ears are topped with a hamburger, and the curry sauce is made with fruit and vegetables. There's even a little Woodstock made from cheese.

3. Snoopy Hot Sandwich: There are two different sandwiches, one with ham and cheese and the other with potato salad, and both have a different toasted illustration on them. These come in a free lunch box.

4. Hoshi Tabeyo Shaka Shaka Caesar Salad: A salad served in a cup drizzled in a Caesar dressing and with Hoshi Tabeyo rice crackers instead of croutons.

5. Thick Soufflé Pancake: Fat and fluffy pancakes combined with French meringue and served with a Snoopy cookie and sweet-tasting Hoshi Tabeyo. Enjoy together with the accompanying strawberry sauce.

6. Chocolate Parfait: A towering, chocolate-packed parfait layered with chocolate sauce, chocolate cornflakes, chocolate ice cream, and brownie. This is all topped off with a Snoopy cookie and Hoshi Tabeyo rice cracker.

7. Hotel Original Cookies (Set of 4): Crunchy cookies with various prints of familiar faces like Snoopy and Woodstock.

8. Lemonade: A sweet and refreshing lemonade beverage served with honey.

*Dishes 1-3 come with the Shaka Shaka Caesar Salad

*Ordering anything from the menu gets you one of four possible Hoshi Tabeyo x Snoopy postcards

Merchandise

© 2021 Peanuts Worldwide LLC( 短縮形 © 2021 Peanuts )

Information

Hoshi Tabeyo x Snoopy Café @ Hotel Nikko Niigata

Running: April 9, 2021 – May 9, 2021

Location: Hotel Nikko Niigata Floor 31F

Address: 5-1 Bandaijima, Chuo Ward, Niigata

Opening Hours: 11:30-18:30 (Last Orders 17:30)

Official Website: https://www.hotelnikkoniigata.jp/sys/news/detail/323

Karuizawa's New Apple Farm Opens in Collaboration With Hoshino Resorts and Local Farmers

The Karuizawa-based hotel and hot spring complex Hoshino Onsen Tombo-no-yu joined hands with local apple farmers last year to help support apple cultivation for their apple hot springs. This is now being taken to the next level with the opening of Ringo Tsuchi, an apple farm that Tombo-no-yu staff helped to build. The farm opened on March 19, and locals will be able to visit part of the farm for free starting on April 26.

The project ties in with the global Sustainable Development Goals (SDGs) initiative, specifically the 12th goal: "Responsible Consumption and Production," which looks to ensure sustainable consumption and production patterns. Karuizawa is located in Nagano Prefecture which is ranked as the 2nd biggest producer of apples in Japan. When growing apples, those fruits which incur any kind of damage or grazing isn't shipped to the country's supermarkets or stores. It's these not-so-perfect apples that Tombo-no-yu uses for its apple hot spring experience. Though it may just be a small step towards that goes, it still goes a small incremental way towards achieving it.

Free entry to Ringo Tsuchi

The main raw materials at Ringo Tsuchi ("Apple Earth") are the apples used in the apple hot springs and fallen leaves from around the Hoshino area. In addition to compost and water, the materials are fermented, which adds the necessary nutrients to growing apples and creates soft and breathable soil. And since compost is added, it creates an environment where gardening tools can be used in the earth without any prior preparation.

The completion of Ringo Tsuchi

In the mid-October last year, work was carried out at Nomoto Kajuen Orchards in Mimakigahara Okubo, Nagano, to carefully select picked apples and not-so-perfect apples. These apples were used for the apple hot springs at Tombo-no-yu over a three day period from October 23 to 25. The apples are placed in both the male and female hot springs to float on the water.

After that three-day period, the apples were collected, washed, and cut to be used for compost. Since fermentation removes water content, the staff also had to add water twice a month to manage the compost.

Working with the locals

Katsuya Nomoto is a representative of Nomoto Kajuen Orchards, a farm that grows apples, prunes, and more. The farm takes advantage of the area's high altitude and takes pride in its work to cultivate produce that is healthy to the body and environment using soil microbes as an organic fertiliser. It's also officially recognised as a farm dedicated to supporting Nagano's environment, and carries out school trips for children to visit, creating ties with the local community.

Disney's Zootopia Themed Cafe to Open in Tokyo, Osaka, and Nagoya for Film's 5th Anniversary

The Tokyo, Osaka, and Nagoya branches of OH MY CAFE are set to pay host to cafe experiences themed on Disney's Zootopia in celebration of the movie's 5th anniversary which hit last month. The cafes will transform into a Zootopia extravaganza from April 23.

Customers who book a table in advance receive one of six possible lunch mats

The Menu

Vegetable Curry ¥1,890 (Before Tax)

Sandwich Plate ¥1,990 (Before Tax)

Corn Cream Pie ¥1,590 (Before Tax)

Salsa Burger ¥2,390 (Before Tax)

Carrot Doria ¥1,490 (Before Tax)

Acrylic Coasters +¥900 (Before Tax)

Iced Milk ¥990 (Before Tax) / With Mug +¥1,600 (Before Tax)

Iced Coffee ¥690 (Before Tax) / With Mug ¥1,600 (Before Tax)

Iced Drink ¥990 (Before Tax)

Exclusive Merchandise

Movie Stills Series

Acrylic Key Rings

Square Magnet ¥550 (Before Tax) / Acryluc Key Ring ¥650 (Before Tax) / A4 Folder ¥350 (Before Tax)

Mask Cases ¥500 (Before Tax) / Masking Tapes ¥800 (Before Tax)

Tiny Animals Series

Acrylic Charms ¥450 (Before Tax) / Mini Notebook Set ¥850 (Before Tax)

A5 Folder Set ¥800 (Before Tax) / Mini Pouch Set ¥1,800 (Before Tax)

Mini Towels ¥1,000 (Before Tax) / Eco Bag ¥1,850 (Before Tax)

Zootopia fans won't be able to resist the tasty and healthy themed menu featuring Nick Wilde and Judy Hopps, as well as getting their hands on a range of merchandise from stationery to fashion.

©Disney

Information

Zootopia OH MY CAFE

OH MY CAFE TOKYO

Running: April 23, 2021 – June 27, 2021

Address: Tokyu Plaza Omotesando, 4-30-3 Jingumae, Shibuya, Tokyo

OH MY CAFE OSAKA

Running: April 28, 2021 – July 6, 2021

Address: 1-6-1 Shinsaibashisuji, Chuo-ku, Osaka-shi, Osaka

kawara CAFE&KITCHEN

Running: June 2, 2021 – July 13, 2021
Address: Nagoya PARCO, 3-29-1 Sakae, Naka-ku, Nagoya-shi, Aichi

Official Website: https://zoo.ohmycafe.jp/

Cafe Product Design Brand COFFEE TIME WITH VAUGHAN Releases New Items

COFFEE TIME WITH VAUGHAN released a new collection of items in collaboration with Koffee Mameya and Rokuyosha on Wednesday.

Just how coffee serves as a tool to help create a relaxed atmosphere when people get together to chat, so too do products like handkerchiefs, bags, and other sundries play a part in people's bonds. It's this concept that gave rise to the cafe design line-up of COFFEE TIME WITH VAUGHAN, which its releasing a new collection with Koffee Mamya of Tokyo and Rokuyosha of Kyoto.

Vaughan was born in Melbourne, Australia, aka the home of coffee. He is an enthusiast of Japanese cafes and has visited countless branches for over 10 years, shining a light on them through this unique lens through a variety of media, at events, and more. And no matter what he may be doing, whether it's something new or something old, he has a profound respect for both.

COFFEE TIME WITH VAUGHAN Collection

Gauze Handkerchief | ¥1,100 (Tax Included)

Drip Coffee Bag Set | ¥1,650 (Tax Included)

A set of original drip coffees by Koffee Mameya and Rokuyosha.

 

KOFFEE MAMEYA

Koffee Mameya is a coffee bean shop that first opened in 2017 with a desire to help improve the quality of coffee we drink at home. The owner, Kunitomo, is a legendary barista and pioneer of thrusting baristas into the limelight. He has help produced many cafes throughout his career.

At Koffee Mameya, the barista hears from the customer what kind of coffee and tastes they like and choose a coffee bean for them based on that information. This creates an intimate one-on-one conversation between the barista and customer.

COFFEE TIME WITH VAUGHAN x KOFFEE MAMEYA Collection (Excerpt)

Handkerchief | ¥1,100 (Tax Included)

Tote Bag | ¥3,300 (Tax Included)

Rokuyosha

Rokuyosha is an old-time coffee shop first established in 1950. Serving classic and authentic coffees, the cafe is just a 5-minute walk from Sanjo Station in Kyoto. Its building exterior has a nostalgic feel to it that makes you instantly recognise it as a classic cafe. On the first floor, they served filter coffee that's filtered through cloth. Downstairs, customers can enjoy some in-house straight coffee blends made with paper drips. The cafe wishes has always preserved the time spent over coffee and wants to continue to.

COFFEE TIME WITH VAUGHAN x Rokuyosha Merchandise (Excerpt)

Handkerchief | ¥1,100 (Tax Included)

Tote Bag | ¥3,300 (Tax Included)

Information

COFFEE TIME WITH VAUGHAN Collaboration Merchandise

Released: March 31, 2021

Where: Department stores, handkerchief stores, and online in Japan

COFFEE TIME WITH VAUGHAN Official Website: https://www.coffee-twv.com/