Japanese fashion brand jouetie is bringing its first ever souvenir shop "POSTOKYO by jouetie" to RUNWAY channel Lab. SHIBUYA from September 20 to October 23.
POSTOKYO offers a new Tokyo style to tie Japan to the rest of the world. Its location of Shibuya is a place home to a mix of different subcultures and fashion styles.
Kotobuki Knit – ¥6,000 (Pre-Tax)
This turtleneck knitwear is made using embroidery and a jacquard. It features the kanji character 壽 (kotobuki) on the front which has two meanings: 'congratulations' and 'longevity.' The back includes the outline of the sun as seen on the Japanese flag.
Pink Game Knit – ¥7,000 (Pre-Tax)
The front of these oversized knitwear jumpers reads "I love you" in Japanese with a game style pixel font. They're made with jacquard cloth.
Nengou Trim T-Shirts – ¥4,000 (Pre-Tax)
These trimmed t-shirts read different periods of Japan on the front including Taisho (大正), Showa (昭和) and Heisei (平成). The checkered block print made using sagara embroidery is cute. The colour-on-colour style is very jouetie-eseque.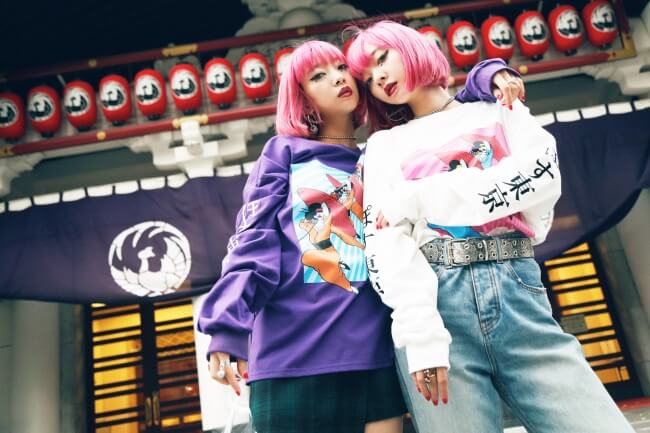 POSTOKYO Long T – ¥4,000 (Pre-Tax)
If you're looking for something a little more retro, check out these ukiyo-e style long sleeve t-shirts. The sleeves read POSTOKYO (ぽす東京). Both are comfy and come as unisex one-size-fits-all. Both designs also boast jouetie's classic colour-one-colour.
Which item catches your eye the most? Head to POSTOKYO by jouetie in Shibuya to check out this mix of Japan and current trends.
■Information
POSTOKYO by jouetie
Address: SR6, 16-15 Udagawacho, Shibuya, Tokyo
Running: September 20, 2018 – October 23, 2018
jouetie Official Website: https://jouetie.com/