IMGYA CORAL VILLAGE is located at Shigira Resort on the Miyako Islands of Okinawa Prefecture. The site received a name change on October 1, 2018 and now goes by the name ALLAMANDA IMGYA CORAL VILLAGE.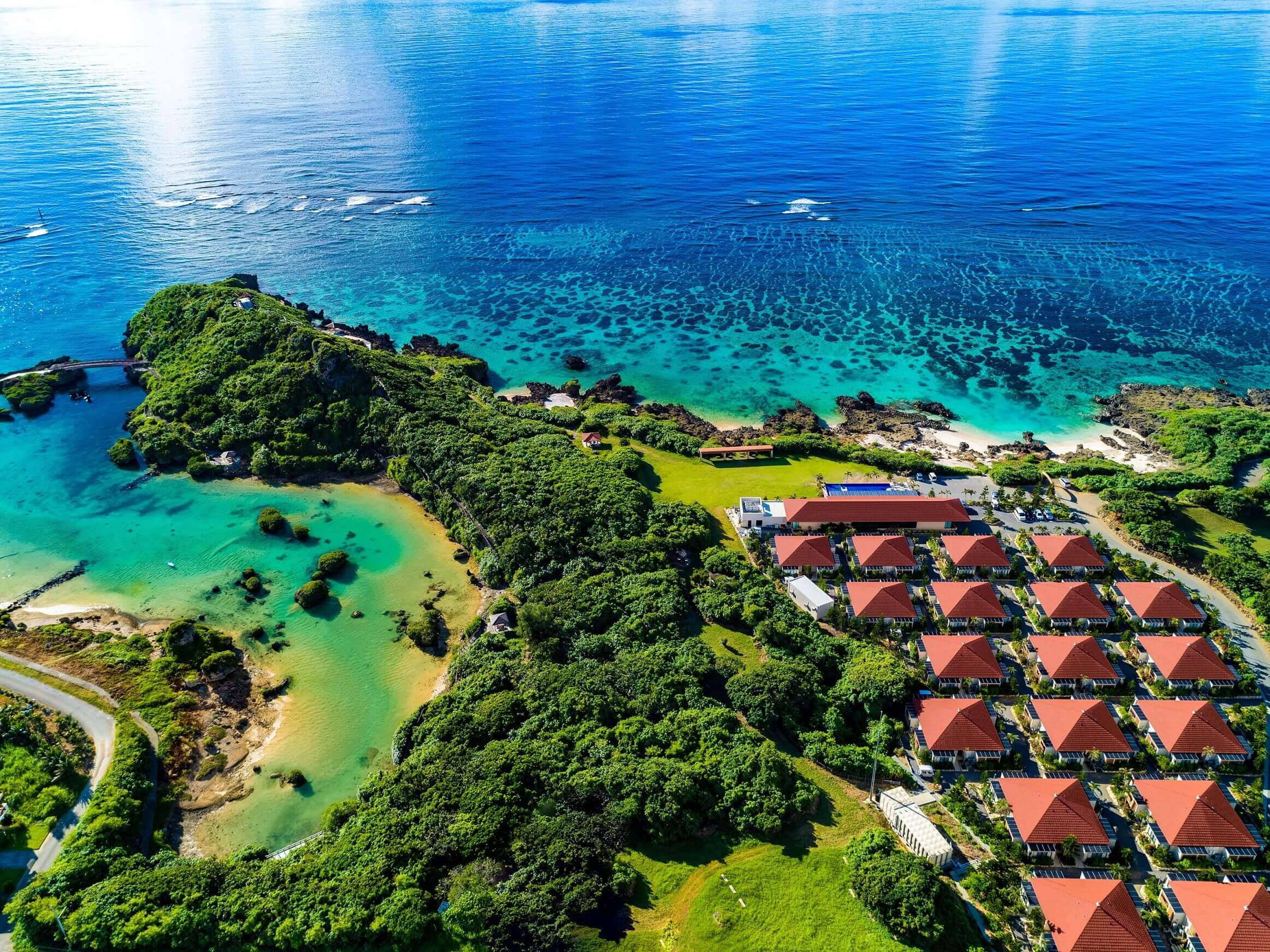 The site has undergone a "brush up" to better exhibit the charms that Imgya has to offer including the staff uniforms, amenities and more. Their concept is to offer individuals a great journey in a blue and green paradise.
The Miyako Islands sit approximately 300km southwest of mainland Okinawa. Direct flights depart from Tokyo, Nagoya and Osaka throughout the year and from Fukuoka for limited periods. Its easy access makes it a very popular resort destination. Shigira Resort boasts 3.3 million square meters on the island. This is where the Imgya area is located, home to newly-named ALLAMANDA IMGYA CORAL VILLAGE which is surrounded by lush nature.

The beachfront park Imgya Marine Garden makes use of the inlets on the premises, offering the best location to enjoy the beautiful sea and sights. The calm ocean is home to schools of tropical fish of all colours such as the yellowtail clownfish which you can see yourself by snorkelling. The parkside path is also ideal for a stroll during marine leisure time. During the day guests are surrounded by the sound of sea waves, and at night, they can enjoy gazing at the starry sky while wrapped in remote nature.

There are 72 rooms spread across 18 villa buildings. All rooms come with a living room, bedrooms, loft and a terrace with a Jacuzzi. The buildings have colourful and modern interiors. Rooms are decked out with wood which give them a warm and welcoming atmosphere. The terrace and Jacuzzi are sure to make for some Instagrammable photos.
The site's restaurant Coral Blue offers breakfast and dinner in the form of a buffet that rotates from Japanese food to western and Asian. The colourful menu uses ingredients from the island and Okinawa. You can even pick from an optional BBQ in the evening.
Whether it's a refreshing vacation with friends and family or an anniversary trip, why not visit ALLAMANDA IMGYA CORAL VILLAGE?