Capcom Officially Announces Mega Man Live-Action Movie
Japanese video game developer and publisher Capcom have officially announced the first-ever Hollywood live-action adaptation of the internationally acclaimed game franchise Mega Man.
Mega Man, known as Rockman in Japan, first arrived on the gaming scene in 1987 for the NES. Since then the game has spawned countless sequels and spin-offs with the entire series selling over 32 million copies (as of June 2018).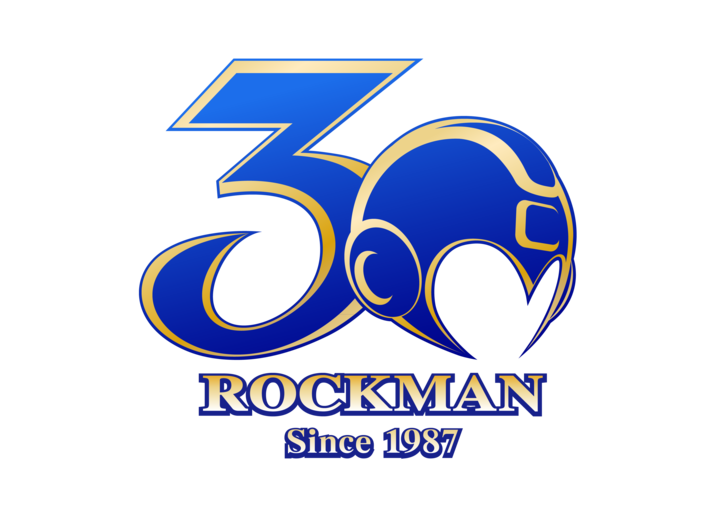 Even 30 years on, the franchise continues to be lauded and enjoy popularity with everyone from the younger generation and hardcore gamers for the character's iconic looks the tight gameplay.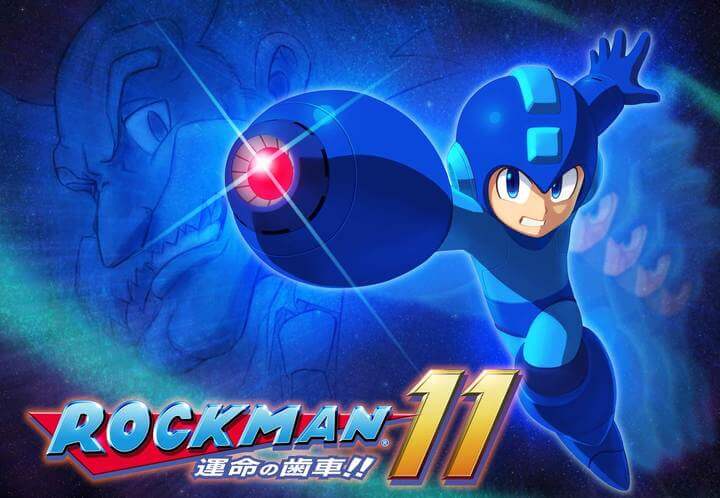 As well as games, the series has given rise to merchandise, comics, an anime series and movie and more. The latest game in the main series Mega Man 11 was just released worldwide on October 2 and in Japan on October 4.
The live-action adaptation will be produced by Chernin Entertainment (Planet of the Apes series) along with Japanese-American actor Masi Oka (Heroes), directed and written by Ariel Schulman and Henry Joost (Paranormal Activity 3 and 4) and distributed by 20th Century Fox.
Information
Mega Man (Tentative Title)
Release Date: TBA
Mega Man 11
Platforms: PlayStation®4, Nintendo Switch, Xbox One, Microsoft Windows
Release Date:
Worldwide – October 2, 2018
Asia – October 3, 2018
Japan – October 4, 2018
※"PlayStation" is a registered trademark of Sony Interactive Entertainment Inc.
※"Microsoft" and "Xbox One" are registered trademarks of Microsoft Corporation and affiliated companies.
※"Nintendo Switch" is a trademark of Nintendo Co., Ltd.
RELATED ENTRIES
Japanese Card Game SCOUT Nominated for German Game of the Year Award

The card game SCOUT, designed by Kei Kajino and developed overseas by Oink Games, was nominated for the Spiel des Jahres Award in Germany on May 23, 2022. The yearly award is given to a card or board game and is known as the highest honor in the world of tabletop games. This is the second time in seven years that a Japanese-designed game has been nominated.

 

The Spiel des Jahres Award has been given out each year since 1979. There are three categories: Game of the Year, Kids' Game of the Year, and Complex Game of the Year. Three board or card games are nominated from among those released in Germany in the previous year, and one is awarded the grand prize. The last Japanese game to be nominated was Machi Koro, a board game that has become extremely popular among Western audiences. The grand prize winner will be announced on July 16.


What is SCOUT?

You have suddenly been appointed as the leader of a circus. Using the members of your circus you must put together a show that will beat out your rivals. Everyone on your team has a specific role. To fill in the gaps on your team, try to scout members away from other circus groups! With the addition of just one extra person you may set off an incredible chain reaction that helps you create a show that no other circus will be able to surpass. Will you battle with your current members? Or will you wait it out and try to recruit different ones?

You will feel amazing when you make the right choices in this speedy card game!

A new version has just been released for players purchasing the game from outside of Japan. In Japan, the original version was released by One More Game.

Theme Song for Initial D The Arcade Arcade Finally Hits Streaming Services

Initial D The Arcade is the tenth game in the Initial D series. Released in February 2021, one particular song from the title has struck a chord with fans. After a long wait, SCRAMBLE EYES by MOTSU vs A-One, has finally been released on streaming services starting May 25!

 

SCRAMBLE EYES is a fast-paced track blended with sharp vocals and engaging rap. The speedy song is perfect for Initial D, bringing to mind being behind the wheel and driving at top speed. Fans have called the song addictive, and even those who aren't a fan of the game have been applauding the track across social media. 

 

MOTSU and A-One have both provided comments following the song's release.

 

MOTSU

The name SCRAMBLE EYES was inspired by the bright headlights plowing through the darkness during a particular stage in Initial D The Arcade.

I'd be so happy if the listeners could get the same tingling sensation I felt when I met A-One for the first time.

A-One

I'm so thankful to be able to create music for Initial D, a series that brought me so much joy as a child.

And collaborating with MOTSU? I absolutely adore him, so I put all of my energy into this track.

If you work hard and don't back down, your dreams will come true.

But one of my dreams hasn't come true yet–playing this song live!

MOTSU, let's do it someday!

Please enjoy this track and really feel the speed and excitement as you race towards your goals!

 

In 2023, an anime adaptation of MF Ghost, the sequel to Initial D, is scheduled to premiere. The series takes place in the 2020s, when self-driving cars are normal Japan, and focuses on Kanata Livington, a Japanese driver who goes back to Japan after graduating at the top of his class at a racing school in England.

Touhou Project and One Night Werewolf Collaboration Items Now Available

ARMA BIANCA, an online store specializing in original goods, is now taking orders for limited-time collaboration items between Touhou Project and One Night Werewolf!

Lineup

One Night Werewolf Collaboration – Pixel Art Ver.

Acrylic Stand

Preorder Purchase Bonus

Acrylic Keychain

Preorder Purchase Bonus

Pin

Preorder Purchase Bonus

T-Shirt

Hoodie

Clear Folder

Mug

Pen

 

One Night Werewolf is a card game where players take on the role of a Villager, a Werewolf, or a number of special characters with unique abilities. The goal is to figure out who the Werewolves are and to kill at least one in order to win!

The Touhou characters featured in the collaboration include Reimu Hakurei, Marisa Kirisame, Cirno, Youmu Konpaku, Sakuya Izayoi, Satori Komeiji, Koishi Komeiji, Remilia Scarlet, Flandre Scarlet, and Kagerou Imaizumi. 

Story Game Series POLARIS to Get Second Installment 'Inside Blue' in Summer 2022

POLARIS, the story game label started by NOMEETS, will get a second installment titled 'Inside Blue' this summer. Preorders will open at Spring Game Market 2022 on April 23 and April 24, 2022.

POLARIS is a story game label launched in the winter of 2021. Players become characters in the story, sometimes cooperating and sometimes betraying each other to arrive at their own unique endings. An incredibly immersive experience, the first work 'RED LINE' sold 400 units at Winter Game Market 2021, gaining tons of positive reviews. The title has over 300 different endings and a unique design like no other title before.

 

The second title 'Inside Blue' follows a group of high school students trying to solve a summer murder mystery in a small town. This is a massive change from 'RED LINE,' which was set in a world filled with humans and vampires in conflict. By interacting with townspeople, attending summer festivals, and enjoying vacation, how will you solve this bizarre and terrifying mystery? 

Information

POLARIS-02: Inside Blue
Price: ¥6,000 (Tax Included)
Release Date: Summer 2022
Total Play Time: Around 150 minutes
Number of Players: 5 (No Gamemaster required)
Official Site: https://polaris.game

Azur Lane Celebrating 4th Anniversary with New Apparel Collection by ZOZOTOWN

To commemorate the 4th anniversary of the popular smartphone game Azur Lane, the fashion shopping site ZOZOTOWN has launched a limited apparel collaboration exclusive on their website. The Azur Lane Black Collection will be available until March 18, 2022.

Azur Lane is a side-scrolling shoot 'em up RPG set in an alternate timeline of World War II. Using cute female characters based on warships to battle, the game is popular with players of all ages. 

Items at a Glance

ZOZOTOWN × Azur Lane Hoodie

ZOZOTOWN × Azur Lane T-shirt

ZOZOTOWN × Azur Lane Acrylic Stand

ZOZOTOWN × Azur Lane Character Blanket

ZOZOTOWN × Azur Lane Tapestry

Bonus – Original Pin

Lottery Prize: Super Large 50cm Acrylic Stand (Not for Sale)





The Azur Lane Black Collection features seven popular characters from the game–Friedrich der Große, Vittorio Veneto, Belfast, Bremerton, Atago, Ajax, and Unicorn. The illustrations were provided by Modare, Yatsuha, and Rag Miwano and were created exclusively for the collection. In addition to apparel, fans can also pick up acrylic stands, blankets, tapestries, and more.

For every item purchased, customers will receive one original pin. A large acrylic stand will be given away to seven lucky winners, so good luck!


New 90-Second Trailer, Key Visual Released for DEEMO: Memorial Keys

DEEMO: Memorial Keys is scheduled to release in select locations nationwide on February 25, 2022, and a new key visual and 90-second trailer filled with brand-new footage just dropped!

 

The key visual was created by Mebachi, a popular illustrator known for creating the character designs for both DEEMO and the ending animation of Love Live! Nijigasaki High School Idol Club.

Against the backdrop of the castle where Deemo lives, a spiral staircase made of piano keys leads guests to a mysterious world. Alice, the main heroine, and Deemo, the masked girl, along with other characters are seen gazing up at the sky. Cherry blossom petals and light pour down from above in this emotional key visual that perfectly encapsulates the story's world.

DEEMO tells the story of a girl who falls from the sky. She has no memories and finds herself traversing a strange castle. The sound of piano rings out, and the girl must discover the truth of who she is, and where she finds herself.

DEEMO: Memorial Keys Trailer

Based on the popular DEEMO mobile game, many famous tracks from the title will appear in the movie, so fans shouldn't miss it!

ⓒRayark Inc./「DEEMO THE MOVIE」製作委員会

Live Puzzle Game, 'The Little Wizard and Monsters,' to be Held in Cosplay City Matsudo

Ready to put your thinking caps on? Gather your best friends and head to Matsudo City in Chiba (about 40 minutes from Tokyo Station) for the real puzzle-solving game 'The Little Wizard and Monsters ~Enter the Costume Contest, ya hear?~, taking place from December 4, 2021, until March 27, 2022. During the event, guests will have to search for clues in the area around Yabashira Station on the Shin Keisei Line, as well as the 21st Century Forest and Square Park. 

The 21st Century Forest and Square Park and Yabashira Station are both very familiar to those in their 20s and 30s who love pop culture, and this event was planned in the hopes that people would learn more about the area. While attempting to solve the puzzle, guests will find plenty of very Instagrammable spots and locations perfect for cherry blossom viewing as well!

Information

Live Puzzle Game 'Little Wizard and Monsters' ~Enter the Costume Contest, ya hear?~

Running: December 4, 2021 – March 27, 2022

*Closed Mondays and During New Years Holiday (December 29 – January 3)

Hours: 10:00-16:30

Free to Enter

Official Site: https://nazotoki-plus.com/

Boat Race Tokoname in Aichi Prefecture to Screen Popular Films at Drive-in Theater

The Boat Race track at BOATRACE Tokonome will be home to a 3-day Drive-in Theater event on November 19, 20, and 21. The vast west parking lot will welcome guests to enjoy three films from the safety and privacy of their vehicles. In past years, the Hamanako, Tokuyama, Naruto, and Mikuni locations have participated. Now, it's Tokoname's turn!

Selected Films

La La Land (with subtitles) – November 19, 2021

© 2017 Summit Entertainment, LLC. All Rights Reserved.

The Secret Life of Pets 2 (dubbed) – November 20, 2021

© 2019 Universal Studios. All Rights Reserved.

A Whisker Away – November 21, 2021

© 2020「泣きたい私は猫をかぶる」製作委員会

This lineup of films can be enjoyed by families, lovers, and friends. The final film, A Whisker Away, is a coming-of-age fantasy set in the city of Tokoname. Visitors can enjoy these films on one of the largest air screens in Japan, at 722 inches. Don't miss some additional boat race content that even beginners can enjoy!

Information

BOATRACE de DRIVE-IN THEATER in BOATRACE Tokoname

Dates: November 19, 20, 21 – Doors open at 18:00, film starts at 19:00

Address: BOATRACE Tokoname West Parking Lot (4-111 Shinkaicho, Tokoname-shi, Aichi)

Official Site: https://boatrace-driveintheater.com

Identity V x Death Note Crossover Launches

NetEase's multiplayer horror game Identity V is currently holding a crossover event with the anime series Death Note. Running until June 27, fans of the series can look forward to seeing some familiar faces in thrilling mind battles.

Death Note is a manga series written by Tsugumi Ohba and illustrated by Takeshi Obata which was serialised in Weekly Shonen Jump from 2003-2006. The manga has over 30 million copies in circulation. Its anime adaptation aired from 2006-2007. The story tells of a notebook called the Death Note where if you write someone's name in it they die. It is one of the most well-known series both in Japan and overseas. One of the aspects of the series that draws people in most are the mind battles between its two intellectual protagonists; Light Yagami and L.

Ryuk is a Shinigami, or Death God, and is the one who drops his Death Note into the human world which is eventually found by the protagonist Light Yagami. He did this on on purpose because he was bored one day and wanted to see what would happen if a human had a Death Note. In the game, he will pursue the Survivors.

Light Yagami, the protagonist of Death Note, finds the notebook one day and after discovering its secrets, decides to rid the world of criminals and people he deems villains under the guise of Kira. He will try to escape the Hunters in the game.

L is the second main character of Death Note. Known as the world's greatest detective, he is tasked with trying to discover why so many people are dying randomly in Japan and who this mysterious Kira is. He will fight against the Hunters.

Misa Amane is a fashion model and supporter of Kira. She also has her own Death Note and eventually becomes the Second Kira. In the game she will take on the role of an engineer and use her skills to make changes to the Manor.

A range of accessories, character actions, furniture, and more themed on Death Note are also rolling out as part of the crossover. Items include apples which are Ryuk's favourite, Misa's Death Note, Light's pen, L's handcuffs, and more.

Discover all kinds of mysterious during the event

The game is littered with mysterious to be discover and solved. Players can complete daily sign-ins to receive rewards such as Crossover Essence, collecting clues with L by participating in matches, and much more.

©大場つぐみ・小畑健/集英社・VAP・マッドハウス・NTV・D.N.ドリームパートナーズ

Japanese Art Director Collaborates With Marc Jacobs To Promote New Line

The Japanese art director Hideyuki Tanaka has directed a special movie to promote the 2nd season of Marc Jacob's new line "Heaven by Marc Jacobs" as a contributor of this season.

ROBOT GIRL BABY TEE ¥14,300 (tax included) / ROBOT GIRL PILLOW ¥12,100 (tax included)

Special Movie:https://www.marcjacobs.jp/contents/heaven.php

The original graphic robot, Heaven is pop and cute, yet her poisonous ambience with Chinese character "Heaven" on her forehead is iconic. Heaven's motto is to protect Double-headed Teddy. To celebrate the collaboration, Marc Jacobs launches a compact baby T-shirt decorated with a playful three-dimensional patchwork and a pillow cushion featuring Heaven with scribbles as a print. Don't miss out the exclusive items and special movie of Heaven by Marc Jacobs.

My Film Recommendation: Pulled Into the Story by Minami Hamabe's Character in Let Me Eat Your Pancreas

ASOBINEXT is a new project launched by event management and talent agency ASOBISYSTEM, which is known for managing artists like Kyary Pamyu Pamyu. The project aims to create next generation icons who will promote their unique personalities and outlooks to the world using social media and in turn bring about new forms of culture.

As part of ASOBINEXT, MOSHI MOSHI NIPPON will be publishing content from each talent that is tied to ASOBINEXT in the form of their favourite and recommended things. Today, we are joined by ASOBINEXT's Haruna Tamura, an actor and YouTuber, whose film recommendation in this edition is the live-action adaptation of Let Me Eat Your Pancreas.




Synopsis

The story is centred on two individuals who, at the start of their relationship had never really spoken about anything in particular… initially. "Me," the male protagonist in the film, comes across a diary in a hospital waiting room and discovers it belongs to his classmate Sakura Yamauchi. He learns in the diary that she has a pancreatic illness.

映画「君の膵臓をたべたい」(7/28公開)の公式Twitterアカウントです✨
映画の最新情報をお届けします😊フォロー・RTをお願いします🙇#キミスイ #君の膵臓をたべたい #7月28日公開 #浜辺美波 #北村匠海 #北川景子 #小栗旬 #映画 pic.twitter.com/L3aWLoRomu

— 映画「キミスイ」公式 (@kimisui_movie) March 23, 2017

\映画『#キミスイ』公開カウントダウン企画第3弾/
公開まであと1ヶ月となる明日28日(水)に「#キミスイみたい」のハッシュタグをつけて、映画への期待コメントをツイートして下さい💕今回は、抽選で10名様に映画『キミスイ』ブックカバーをプレゼントしちゃいます‼続く⬇ pic.twitter.com/CHoXxj7IUT

— 映画「キミスイ」公式 (@kimisui_movie) June 27, 2017

Sakura is a very popular girl in Me's class, and he never thought she would be suffering from such a fatal illness. She had kept it a secret, with only the people in her family knowing about it. And so begins a bittersweet love story between the plain and simple Me and Sakura, his complete opposite who is the popular one of the class.

\映画『#キミスイ』公開カウントダウン企画スタート‼/
ただ今から~21時🕘までの間に「#キミスイ楽しみ」のハッシュタグをつけて、映画への期待コメントをツイートして下さい‼抽選で10名様に映画プレスをプレゼント💕皆さまお気軽にご参加ください😊#キミスイ #7月28日公開 pic.twitter.com/y5mLcviWUC

— 映画「キミスイ」公式 (@kimisui_movie) May 28, 2017

Cast 

There are different cast members in Let Me Eat Your Pancreas for playing both the present and past selves of the characters.

The characters of the past, 12 years ago, are played by the following: Minami Hamabe as Sakura Yamauchi, Takumi Kitamura as Me/Haruki Shiga, Karen Otomo as Kyoko, and Yuma Yamoto as Gamu-kun.

This film marked the first time Minami and Takumi had starred in film together, and it was a huge success amongst viewers who shed tears at the relationship between the ill-stricken girl, and the boy who found her diary that details her experiences of living with said illness.

Playing the characters of the present is: Shun Oguri as Haruki Shiga, Keiko Kitagawa as Kyoko, and Yusuke Kamiji as Gamu-kun. Comments from viewers who have watched the film often pointed towards how Shun and Yusuke gave authentic performances of Haruki and Gamu-kun grown-up together, and how they Keiko Kitagawa's dress was spot on. I was drawn in by how they all knew each other at school.

\レポートアップしました😆/
「#君の膵臓をたべたい」初日舞台挨レポートをアップしました🌻https://t.co/LD3gZP5kRh#キミスイ #君の膵臓をたべたい #大ヒット公開中 #浜辺美波 #北村匠海 #北川景子 #小栗旬 #月川翔 pic.twitter.com/fWXasWDZxa

— 映画「キミスイ」公式 (@kimisui_movie) August 1, 2017

My Favourite Part

The highlight of the film for me which I want to point out to everyone is Minami Hamabe's portrayal of Sakura Yamauchi. She purposely puts energy into her performance, and that really left an impression on me. The world of the movie and the real world are two completely different things. Of course, this character doesn't really exist, but when I watched the performance I felt I understood her. There was a real affinity there. As the story progresses, so too does the illness grow more serious, so what I want is for people to pay attention to her facial expressions, her demeanour, and such, as that happens.

\映画『#キミスイ』公開カウントダウン企画実施中‼/
本日21時🕘まで実施中!「#キミスイ楽しみ」のハッシュタグをつけて、映画への期待コメントをツイートして下さい😆映画「キミスイ」を知らないーという方はこちらから予告をどうぞ🎵⇒https://t.co/utJI3lLlJG pic.twitter.com/zixCSjyTW8

— 映画「キミスイ」公式 (@kimisui_movie) May 28, 2017

Wrapping Up

I first watched this film when I was a 3rd year high school student. Since the film is set in the same school year, the story had an even greater impact on me. I was able to learn the bittersweet-ness of romance as well as the preciousness of life. To this day, I think it remains my favourite film.

I was captured by the array of emotions that Minami Hamabe portrays in particular. There are a lot of parts that I can relate to from being a student to becoming an adult. It's a very easy story to get behind, so if you're reading this, I'd love it if you checked it out.

Minami Hamabe and Takumi Kitamura are also starring in the film Omoi, Omoware, Furi, Furare which is showing now too. I want to go and see it for myself to see how they have both grown.

Haruna Tamura

Actor and YouTuber. He has played major roles in drama series and films and has over 1 million subscribers on his YouTube channel. He is working towards appearing at Fun Fest. He's skilled at baseball and his hobbies include watching movies and playing games.

My Film Recommendation | 5 Nostalgic Japanese Movies

ASOBINEXT is a new project launched by event management and talent agency ASOBISYSTEM, which is known for managing artists like Kyary Pamyu Pamyu. The project aims to create next generation icons who will promote their unique personalities and outlooks to the world using social media and in turn bring about new forms of culture.

As part of ASOBINEXT, MOSHI MOSHI NIPPON will be publishing content from each talent that is tied to ASOBINEXT in the form of their favourite and recommended things. Today, we take a look at 5 recommended nostalgic Japanese films from ASOBINEXT's Mirai who makes sure to watch at least one film a week.

Our Little Sister

©2015 吉田秋生・小学館/フジテレビジョン 小学館 東宝 ギャガ

・Film Summary
The film follows three sisters: Sachi, Yoshino, and Chika who all live in the house of their grandparents in Kamakura where they all grew up together. One day, they receive news of the death of their father. At his funeral, they meet their 14-year-old half-sister Suzu for the first time, whose mother is already dead. She had been living with their father and her stepmom after he remarried. When the eldest daughter Sachi looks at Suzu as the sisters are saying goodbye to her, she invites Suzu to go and live with them in Asakusa. Suzu agrees to go, and thus begins the sisters' journey together to deepen their relationship with Suzu. Its a very 'Japanese' film in many ways, and has a nostalgic Asakusa feel to it from the scenery and how people interact with one another.

・Why I Chose This Film
The story really gripped my heart. It's heartwarming, sad, and has a kind of nostalgia I can't quite put my finger on which makes me want to go back home. I love Asakusa, the setting of the movie, and go there every year to have fun with my family. We're also four siblings, brothers and sisters, so this film felt more relatable to me as I watched it. If you're someone who feels like they want to return to their hometown, or see someone you treasure, or want to feel something Japanese, then I recommend giving this film a go!

My Neighbor Totoro


・Film Summary
In the early summer, Satsuki and her younger sister Mei move into the countryside with their father to be closer to their mother who is hospitalised. They meet a mysterious creature who Mei gives the name "Totoro," a being which cannot be seen by adults. Satsuki and Mei get whisked into a fantastical world as we see them grow.

・Why I Chose This Film
I've loved it since I was a kid. It's one of Ghibli's films I've always watched. The film is set to be set in 1952 during the Showa Period. I was born in the Heisei Period so I wasn't even born yet when the film was released. Even so, this is a film that continues to receive love, so much so that it wouldn't be an exaggeration to say that it's known to all in Japan, and all have seen it. I believe there are still lots of kids who are watching Totoro even now. This film is an emotion that continues to live in our hearts as a memory, one that's like a dream we had when we were young. I want the people of the world to watch this regardless of their age or gender!

Always: Sunset on Third Street

・Film Summary
Mutsuko Hoshino arrives in Tokyo from Aomori Prefecture to begin her employment at the auto repair shop Suzuki Auto. Captivated by the prospect of living and working in the sparkling city of Tokyo, Mutsuku is disappointed to find that Suzuki Auto is actually a rundown shop in Tokyo's lower districts. Despite this, she goes into her job with will-power and positivity, and finds herself becoming a member of the Suzuki family. There is also the struggling writer Ryunosuke Chagawa, who accepts the custody of Junnosuke from Hiromi. Junnosuke is the orphaned offspring of the previous tenant of the building where Hiromi opens a bar. All of the cast members convey love, courage, and warmth in this story about being human.

・Why I Chose This Film
The moment I saw this film, it felt like I had been transported back in time to 1926, even though I was born in the Heisei Period and not the Showa Period. Despite that, it still fills me with a sense of nostalgia, and it makes me well up with a feeling of courage. The film is set in a time where smartphones, PCs, and TVs aren't a thing yet, so it really made me realise the importance of our connection to others. I want to recommend this film to anyone who wants to know about old time Japan, or is looking for a film with heart!

Kimi ni Todoke

©2010映画「君に届け」製作委員会 ©椎名軽穂 / 集英社

・Film Summary
Sawako is avoided by her classmates in elementary school because of her appearance which leads them to name-call her "Sadako," the main character from the film The Ring. They also call her a zashiki-warashi, a child spirit. But her father teachers her that a zashiki-warashi is a spirit that actually makes people happy. This makes her happy, since her motto is to "do one good thing a day." When she becomes a high school stduent, she meets a certain boy, which marks the start of this cute and pure love story.

・Why I Chose This Film
This is my favourite of Japan's love stories. It makes you feel that pure, butterfly stomach kind of youthful love. The music and the backgrounds in the film serve to add another layer to their relationship too. The film makes you want to cheer the two of them on from the shadows as they come to face complicated emotions they have never felt before. Everyone should check this out, regardless of age or gender, if they're wanting a heart-throb story or feel like returning to their youthful days!

Korede iinoda! Eiga Akatsuka Fujio

・Film Summary
This film covers the life of manga artist Fujio Akatsuka—known for such popular series as Tensai Bakabon—and his 35 year relationship with his editor Toshiki Takei. You get to learn about the unique life of the manga artist, who has been called a genius.

・Why I Chose This Film
This comedy film is set in the 1970s and shows how the popular weekly manga magazine Weekly Shonen Sunday came about, a magazine which it wouldn't be an exaggeration to call the start of Japanese manga. Of course, if you love Japanese manga, you should watch this, but I want all of the people of the world who are interested in the history of Japanese anime to see it!

Mirai

A 19-year-old affiliated with ASOBINEXT and known for her trademark black bob hair. Her hobby is watching movies—she watches one a week. Her goal for the future is to become an idol that stands out from the crowd and can work not just in Japan but around the world. She wants to work in many areas and endeavours to become a person that people look up to.