Isetan opened a special website for their "Isetan Christmas Cake & Gift 2018" sale on October 6 where they are now taking orders for Christmas cakes and other desserts created by numerous patisseries.
The theme of the event is 'energy and nostalgia, the strength to move forward.' The cakes will be inspired by the thoughts that become your strength – the memories of going to pastry shops as a child, those flavours you cannot forget, and the words of your family and teachers cemented in your heart.
〈Addict au Sucre〉Fairy – ¥5,616 (16.5cm x 6.5cm) *80 Available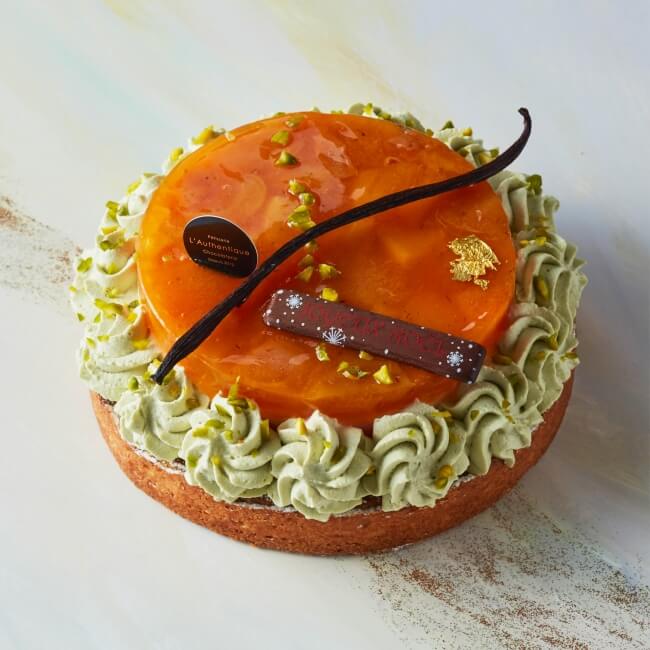 〈Pâtisserie L'Authentique〉Apricot Pistachio – ¥5,616 16cm x 6cm) *80 Available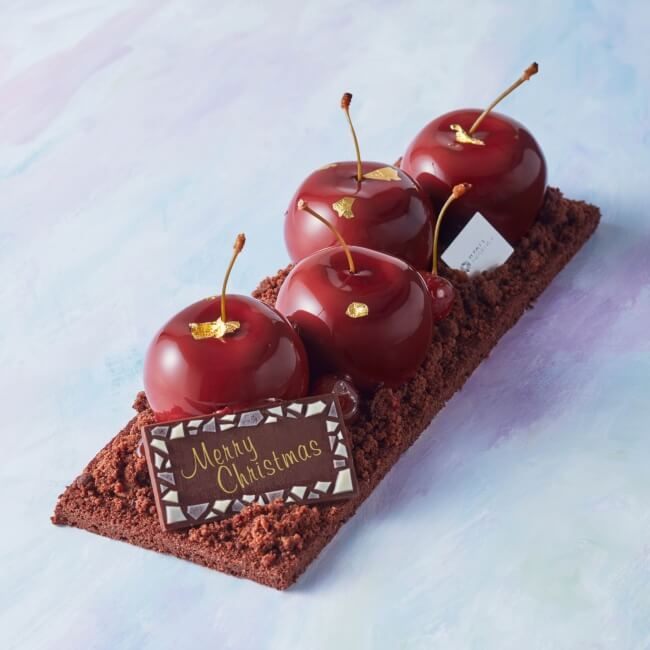 〈Hyatt Regency Tokyo〉Black Forest Gateau Noel – ¥5,940 (Base: 27cm x 8.5cm x 1cm / Top: 5.5cm x 5.5cm) 
〈Patisserie Materiel〉Stollen – ¥2,401 Each
Stollen is a classic type of fruit bread eaten in Germany during the Christmas season. The number of people eating it in Japan is on the rise too who slice it thinly and eat a little every day in the run up to Christmas Day. Different shops use a various of different fruits and other ingredients, adding to the fun of picking them out.
Isetan are also selling a range of different wrapping papers for some early present wrapping.
Every country enjoys their own traditional Christmas treats – there are too many to list. One of them is beerawecka, a type of cake originating in Alsace that is enjoyed in France and nearby countries like Germany and Switzerland. It's made of a mix of dried fruits and nuts and matured to bring together the sweet of the fruits and created a mellow taste.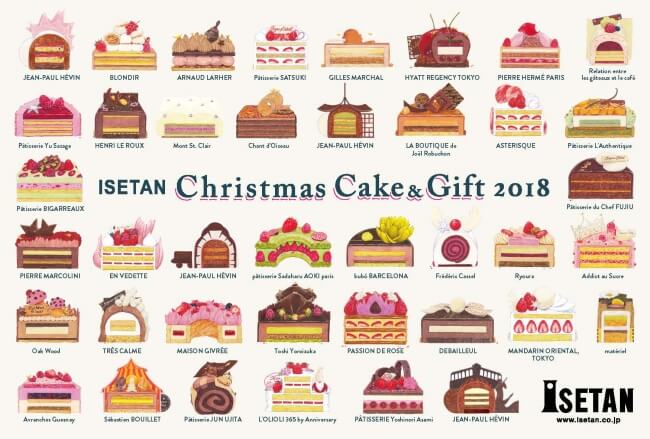 This will be Isetan's fifth Christmas cake event which draws more attention every year. The quality and depth of background information behind the cakes increases too. All the items on sale have explanations in Jpanese next to them making it easier for people to decide whether or not they want to go for an item.
There's a whole selection of different cakes on sale this Christmas at Isetan so be sure to check out their website!