Official Snoopy Shop 'Peanuts LIFE & TIMES' to Open at Nishinomiya Hankyu
Hankyu Hanshin Department Store are opening a new Snoopy shop called Peanuts LIFE & TIMES that can be enjoyed by kids and adults alike. The store will open on the fourth floor of Nishinomiya Hankyu on November 7.
Peanuts is a popular comic strip written and illustrated by Charles M. Schulz that was serialised in American newspapers from 1950 to 2000. It follows the story of the instantly-recognisable characters Charlie Brown and Snoopy and their pals. This year marks 50 years since the comic arrived to Japan where it has many fans including adults. A variety of celebrations are being held to commemorate the anniversary., including the new Peanuts LIFE & TIMES shop.
The shop will house a whole range of products including a household items and daily necessities to make every day more fun, sweets, outdoor products for family bonding, DIY goods, clothes, apparel accessories, bags and more.
There will be close to 450 items to choose from based on one of four keywords selected from the Peanuts comics: Happy Dance, Security Blanket, Pal and Typewriter. 70 of these items are originals developed for sale at Nishinomiya Hankyu.
HAAG T-shirts:  Adult Size ¥9,504 / Kids Size ¥7,344
The HAAG T-shirts are made in collaboration with Smile Cotton in Mie Prefecture who produce super soft material. The design is simple so you can enjoy being nonchalantly fashionable with the family.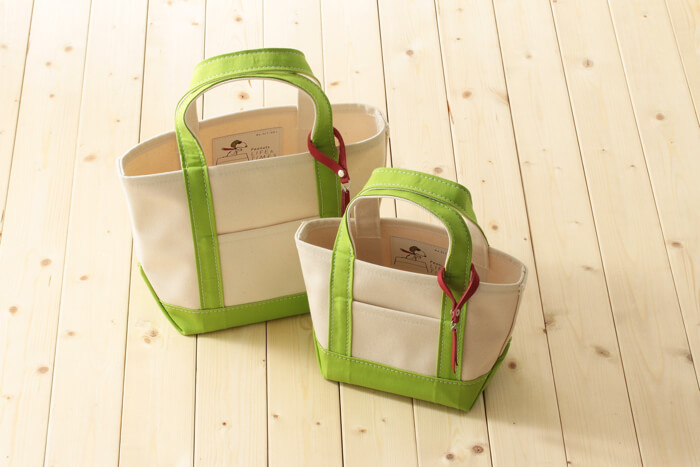 Tote Bags: From ¥8,532
Another nonchalant but stylish Peanuts tribute – tote bags with character art on the inside only.
'Mlesna Tea House' Tea: From ¥950
This black tea product is made in collaboration with Nishinomiya Hankyu's popular tea shop.
There's plenty more where that came from too. Head to the cute new Peanuts store to get your hands on the perfect gifts and souvenirs!
Information
Peanuts LIFE & TIMES
Address: Nishinomiya Hankyu Floor 4F (14-1 14-1 Takamatsucho, Nishinomiya, Hyogo Prefecture)
Opening Hours: 10:00-20:00
TEL: 0798-62-1381
Website: http://www.hankyu-dept.co.jp/nishinomiya/
©2018 Peanuts Worldwide LLC
RECOMMENDED ENTRIES
A concept hotel of Snoopy, PEANUTS HOTEL will open in Kobe

A concept hotel called PEANUTS HOTEL which incorporates the designs of the unique characters of Snoopy and other Peanuts characters will open in Kobe in the summer of 2018.

Kobe is one of Japan's most popular tourist destinations boasting its magnificent views of the mountains and the sea. The city has a "retro" feel to it due to its unique history opening its port to the world during the Meiji Era. Accordingly, through the blending of Western and Eastern cultures, Kobe formed its exotic atmosphere. Today, more than 1 million foreign tourists visit Kobe every year.

Charles M. Schulz, the writer of Peanuts, had his studio in Santa Rosa, California. It could be said that there are many similarities between Santa Rosa and Kobe, that is the beautiful scenery and the retro yet modern atmoshphere.

The loveable Peanuts characters will be there to greet you at PEANUTS HOTEL. The mid-century furniture and Japan's high-quality design make for a very comfortable atmosphere. In addition, the Peanuts characters add a touch of humor and fun to the scene. On the first floor of the hotel you will find "PEANUTS Café" which is a very popular café in the Nakameguro, Tokyo. Here, you can enjoy a coffee time or a meal and they also sell Peanuts related goods.

Here is a hotel where all generations can enjoy by together feeling the "roots" of the "Peanuts world." A place where all kinds of people can connect and build community – this is what PEANUTS HOTEL is all about. They hope that heart-warming relationships can be nurtured by the casual and friendly atmosphere of this concept hotel.

Why not enjoy this "retro" and Kobe-like hotel. Come experience this "Peanuts world" in Kobe.

■Information

PEANUTS HOTEL

Open date: summer of 2018

Number of rooms: 18

Official website: To be opened later

<1st floor facility>

Name: PEANUTS Café

Open date: summer of 2018

Seat number: approx. 40 seats

Official website: http://www.peanutscafe.jp/

Snoopy Merchandise From the Peanuts Hotel in Kobe to be Sold in Tokyo & Yokohama

Original merchandise from the Peanuts Hotel in Kobe will be sold at the Peanuts Cafe in Nakameguro and Peanuts Diner in Yokohama from August 22 to September 2.

The Peanuts Cafe in Nakameguro is themed on the American comic strip series Peanuts by Charles M. Schulz that features the popular character Snoopy. It's based on the American style cafes of the west coast and has a fun, witty atmosphere to it.

The first floor has a neon sign and the walls are decorated in strips from the comic. When you climb the stairs it's as if you're entering the secret lair of a Peanuts collector as you are greeted by antique toys lined up together.

They serve a variety of comfort foods and desserts inspired by the characters from the series including Snoopy and Woodstock.

Yokohama is home to the Peanuts Diner, a spacious restaurant where you can enjoy your meal with an ocean view.

They sell a range of exclusive Peanuts Diner merchandise. You can even purchase the crockery and mugs they use at the restaurant, as well as t-shirts. It's a comfortable seaside diner where you can enjoy immersing yourself in the world of Peanuts whenever and whoever you visit with.

Both the cafe and diner are now selling merchandise from the newly-opened Peanuts Hotel including items to celebrate its opening, stationery, cute t-shirts and more.

Peanuts Hotel Open Commemoration Bag – ¥1,500 (Pre-Tax)

The simple design of the Peanuts Hotel bag is modern and stylish. The size is not too big and not too small.

Peanuts Hotel: Patisserie Tooth Tooth – Kobe Pound Cake – ¥1,500 (Pre-Tax)

Peanuts Hotel has teamed up with Patisserie Tooth Tooth, a confectionery shop in Kobe, to release this Kobe pound cake. It has a light flavour and is baked with lots of rich butter. There are 4 flavours to choose from each inspired by the unique characters in the world of Peanuts. They make for a delicious souvenir and gift.

Get your hands on these exclusive Snoopy hotel items and enjoy the world of Peanuts at home♡

■Information

PEANUTS Cafe – Nakameguro

Address: 2-16-7 Aobadai, Meguro-ku, Tokyo

Opening Hours: 10:00am-10:00pm

Sales Period: August 22, 2018 – September 2, 2018 (*Select items subject to change)

TEL: 03-6455-1541

Official Website: http://www.peanutscafe.jp/

PEANUTS DINER – Yokohama

Address: 2F Marine & Walk Yokohama, 1-3-1 Shinko, Naka-ku, Yokohama-shi, Kanagawa Prefecture

Opening Hours: 10:00am-11:00pm (Last Orders 10:00pm)

Sales Period: August 22, 2018 – September 2, 2018 (*Select items subject to change)

TEL: 045-323-9555

Official Website: http://www.peanutsdiner.jp

PEANUTS HOTEL

Address: 1-22-26 Nakayamatedori, Chuo-ku, Kobe-shi, Hyogo Prefecture

Official Website: https://www.peanutshotel.jp/

*The Peanuts Hotel bath towel, face towel and "Lila" aroma series are limited to the hotel and are not included in this commemoration sale at the cafe or diner.

The Snoopy Museum will be hosted at Minami Machida Grandberry Park which is set to open in fall 2019.

The original Snoopy Museum first opened in April 2016 in Roppongi and it has proven a huge success amongst fans of Charles M. Schulz's internationally beloved Peanuts comic strip. It comes as no surprise then that fans are lamenting its impending closure on September 24.

But not all is lost, as the museum is relocating to Minami Machida Grandberry Park this fall. It promises to be twice as big as the Roppongi branch with more content and outdoor programs that make use of the surrounding green environment.

It is opening at the Park Life Site arena of Grandberry Park where there will also be workshops, a children's club, cafes and more.

Fans of Peanuts can look forward to seeing valuable original prints and much more as well as getting their hands on exclusive merchandise.

■Information

Snoopy Museum

Opening: Fall 2019
RELATED ENTRIES
PEANUTS Café and PEANUTS DINER to run Nostalgic Flying Ace Fair

The PEANUTS Cafe and PEANUTS DINER located in Nakameguro, Yokohama and Kobe will be holding a nostalgic Snoopy Flying Ace Fair from September 4th at all branches.

The first time this fair was held, Snoopy dressed as an Astronaut. As this is the second time the fair will be held, Snoopy will be present at all PEANUTS Cafes and PEANUTS DINERs in a different costume. This time, his costume is themed around the series Flying Ace. Pilot Snoopy will be soaring into the scene fully equipped in his Flying Ace gear, steering his red doghouse to battle his rival the Red Baron as he did in those nostalgic daydreams. 

During the fair period, there will be a whole new menu of drinks and original merchandise themed around Snoopy's classic look where he is wearing his Flying Ace aviator hat and red scarf.

Flying Ace Green Tea Latte: ¥700 before tax (eat in) Comes with a limited original drinks coaster

Take out: ¥600 (after tax) 

The colour of the green tea takes on the image of Snoopy's green helmet. The sweetness and bitterness of the flavours perfectly balance out. The strawberry syrup adds a tangy accent of flavour. The vibrant colour creates the imagery of Snoopy's red scarf fluttering in the breeze. The drink is topped with vanilla ice cream and whipped cream and is studded with cocoa cookie bullets penetrating through its deliciously creamy surface. If you love sweet drinks, then come taste the flavour of Snoopy's adventurous daydream.

* The limited original coaster is only given to those who order to eat in.

* As there are a limited number of these coasters, there is a possibility that they will run out before the end of the fair period.

Original Flying Ace Eco Tote Bag (green/orange):¥1,500 (before tax)

The PEANUTS Cafe in Meguro has also released a limited edition Flying Ace version of their popular Original Eco Tote Bag. This bag is available in the two fair colours: green and orange. This A4-sized bag is the perfect size for multiple uses. It can be folded and stored inside your main bag as a sub bag or even used as your main bag.

If you are a Snoopy fan, make sure to stop by!

© 2019 Peanuts Worldwide LLC

Information

Flying Ace Fair: IT'S A BEAGLE LIFE "HOW'S THIS?

Running: September 4 ー November 4, 2019

Running at: PEANUTS Cafe Nakameguro
Address:2 Chome-16-7 Aobadai, Meguro City, Tokyo

Website: http://www.peanutscafe.jp/

Hello Kitty Theatre Restaurant HELLO KITTY SHOW BOX Opens its Kawaii Doors to the Public

The official Hello Kitty theatre and restaurant HELLO KITTY SHOW BOX on Awaji Island had its grand opening on August 12.

Related Article: Stunning Hello Kitty Theatre Restaurant HELLO KITTY SHOW BOX to Open On Awaji Island

New photos have emerged giving us a peek inside the restaurant and at the menu.

The restaurant itself is situated in the farmlands of Awaji Island. Hiding on top of the building is an adorable hidden face of Hello Kitty which can't be seen from the ground.

At the back of the restaurant is a giant screen spanning 6 meters wide and 16 meters tall. The stage in front will give rise to a whole new kind of Hello Kitty entertainment with song, dance and performances.

The menu was conceived by Japanese chef Hal Yamashita and uses healthy, organic ingredients to make incredible dishes that both taste amazing and are fun to look at. As well as vegan dishes, there will be a dessert buffet which also uses healthier alternatives. Everything look delicious!

The interior is both cute and high class, offering the ultimate Hello Kitty restaurant. With its doors now open to the public, fans of Hello Kitty are set to flock to Awaji Island.

Ⓒ1976, 2019 SANRIO CO., LTD. 

Information

HELLO KITTY SHOW BOX

Grand Opening: August 12, 2019

Address: 177-5 Nojimahirabayashi, Awaji, Hyogo Prefecture
Business Hours: 11:00-20:00
Closed: Wednesdays
Weekday Hours: Lunch 11:00 / Cafe 15:00 / Dinner 18:00
Weekend Hours: Lunch 11:00 / Cafe 14:15 & 16:15 / Dinner 18:15

Reservations
①Reservations can be made via the homepage here (*Discount applied to all reservations)
②Reservations can also be made at the restaurant on the day depending on the number of available tables
Allotted Time: 2 hours max.

Official Website: https://awajiresort.com/hellokittyshowbox/

Snoopy, Joe Cool & Charlie Brown Confections by Tabemas Are Coming to Lawson Convenience Stores

Character-inspired Japanese confectionery series Tabemas has unveiled its new Snoopy, Joe Cool and Charlie Brown wagashi confections that will go on sale at Lawson convenience stores across Japan on August 20.

The characters are made from a type of dough called "nerikiri" which is used in making traditional Japanese wagashi sweets. Each of their charm points have been recreated, including Snoopy's collar, Joe Cool's shades and folded arm pose, and Charlie Brown's instantly-recognisable outfit.

Their cute designs make it hard to decide where to start eating from, with Snoopy's beady eyes, Joe Cool's composed manner, and Charlie Brown's smiley face.

Each character is filled with different flavoured bean pastes, maintaining that traditional wagashi touch. Snoopy is chocolate flavoured, Joe Cool is salted vanilla, and Charlie Brown is custard. The three of them line up perfectly for a cute Instagrammable photo. They are limited in stock so if you're in Japan this summer be sure to stop by a Lawson store.

©️2019 Peanuts Worldwide LLC

Information

Tabemas – Snoopy Series

Flavours: 3 Snoopy (Chocolate) / Joe Cool (Salted Vanilla) / Charlie Brown (Custard)

Price: ¥259 Each (Before Tax)

Release Date: August 20, 2019

Available: At chilled desserts section of Lawson convenience stores across Japan

*Not available at Natural Lawson or Lawson Store 100

*Available while supplies last

*Stock date may differ from branch to branch

*Select stores not participating

Product Page: https://www.bandai.co.jp/candy/products/2019/4549660393474000.html

7 Character Themed Cafés Running in August 2019

Character cafés are an exciting experience in Japan which sees a café collaborate with well-known anime series, game series or other franchise by decorating the café interior with designs and illustrations based on them and meals and drinks inspired by them.

Before continuing this article be sure to check out our June 2019 list of character cafés as some of them are still running!

Sanrio x Ichigo Shimbun Collaboration – Ichigo Shimbun Dinder (July 11-September 30)

Ichigo Shimbun is a monthly magazine published by Sanrio which includes information about the latest character merchandise and much more. Sanrio has opened a café themed on their magazine at EGG & SPUMA which located on the 8th floor of Shinjuku Lumine EST. "Vacation" is the theme of the café where Sanrio fans can enjoy a summery food menu. Enjoy a fun summer together with the Sanrio characters♡

Full Details: https://www.moshimoshi-nippon.jp/230790

▼Ichigo Shimbun Diner
Location: EGG & SPUMA, Shinjuku Lumine EST Floor 8F, 3-38-1 Shinjuku, Shinjuku Ward, Tokyo
Running: July 11, 2019 – September 30, 2019
Business Hours: Weekdays 11:00-23:00 (Last Orders 22:00) / Weekends & Holidays 11:00-22:30 (Last Orders 21:30)
TEL: 03-6273-0255
Website: http://salt-group.jp/shop/egg-spuma/

AAA CITY SUMMER PARTY – AAA Cafés in Tokyo & Osaka (July 19-September 1)

AAA's collaborative café is themed on midsummer city pop. Their seasonal menu features drinks, desserts and more inspired by each respective colour of the group members. If you dine at the café you'll get yourself a special lunch mat, and if you order a drink, you'll get an original drink coaster. There's plenty of other exclusive AAA café merchandise too, so if you're a fan of the pop group then this is one you won't want to miss out on this summer!

▼AAA CITY SUMMER PARTY

Running

Omotesando (Tokyo): July 19, 2019 – September 1, 2019

Shinsaibashi (Osaka): July 19, 2019 – September 1, 2019

Location

Tokyo: OMOTESANDO BOX CAFE&SPACE (Pine Under Flat B1F, 5-13-2 Jingumae, Shibuya, Tokyo)

Osaka: Shinsaibashi contact (1-6-24 Kita-Horie, Nishi Ward, Osaka, Osaka Prefecture)

Reservations

・Table reservations for August 1 to September 1 opened on July 12 at 18:00 (JST)

・Reservation Price: ¥650 (Before Tax) *Comes with bonus merchandise

AAA CITY SUMMER PARTY Official Website: https://aaa-cafe-2019.jp

AAA Official Website: https://avex.jp/aaa/

Bonobono & Pompompurin's First Ever Café Collaboration (July 11-September 1)

The Harajuku, Umeda and Yokohama branches of the Pompompurin Café have teamed up with the beloved anime character Bonobono to release four menu items themed on playing together at the beach.

Both Bonobono and Pompompurin fans alike won't be able to resist the cute and delicious dishes being served at the cafes this summer.

Full Details: https://www.moshimoshi-nippon.jp/231395

▼Pompompurin Café Harajuku

Address: CUTE CUBE HARAJUKU 3F, 1-7-1 Jingumae, Shibuya, Tokyo

Opening Hours: 11:00-21:00 (Food Last Orders 20:00 / Drinks Last Orders 20:30)

Pompompurin Café Umeda
Address: Hankyu Sanbangai South Wing B2F, 1-1-3 Shibata, Kita-ku, Osaka-shi
Opening Hours: Weekdays 11:00-22:00 (Last Orders 21:30) / Weekends & Holidays 10:00-22:00 (Last Orders 21:30)

Pompompurin Café Yokohama

Address: Yokohama Sotetsu Square, 2-1-5 Minamisaiwai, Nishi-ku, Yokohama-shi

Opening Hours: 10:00-21:00 (Last Orders 20:30)

Bonobono Official Website: http://www.bonoanime.jp/

Pompompurin Café Official Website: http://pompom.createrestaurants.com

©Mikio Igarashi /Takeshobo, Fuji TV, Eiken © 1996, 2019 SANRIO CO., LTD. APPROVAL NO.S601363

Astronaut Snoopy Soars Up Tokyo Skytree (July 18-October 14)

Tokyo Skytree is now holding the FIRST BEAGLE IN SKYTREE® event in collaboration with the astronaut version of Snoopy which appeared in the original comic 50 years ago.

Every astronaut needs a good meal to keep them going. Head to the SKYTREE CAFE on the Tembo Deck on floor 340F and enjoy a selection of themed desserts, drinks and more. Astronaut Snoopy decorations line the cafe where you can get limited-edition novelties too. Soar into and learn all about space this summer with your pal Snoopy♡

Full Details: https://www.moshimoshi-nippon.jp/232293

▼FIRST BEAGLE IN SKYTREE®

Running: July 18, 2019 – October 14, 2019

Location: Tokyo Skytree Tembo Deck and Tembo Galleria

*A separate fee must be paid to to enter the Tokyo Skytree Tembo Galleria

Tokyo Skytree Official Website: http://www.tokyo-skytree.jp/en/

Snoopy Japan Website: http://www.snoopy.co.jp/

©2019 Peanuts Worldwide LLC

©TOKYO-SKYTREE

Gaspard & Lisa x Afternoon Tea TEAROOM (July 25-August 28)

The Koshigaya Laketown kaze, LaLaport Yokohama, Terrace Mall Shonan, and Nagoya LACHIC branches of the Afternoon Tea TEAROOM have joined hands with the French picture book series Gaspard and Lisa to celebrate its 20th anniversary.

The tea shops have been decorated with a special Gaspard and Lisa theme. There are photo spots at each cafe, and in the Nagoya LACHIC branch there is even a book corner with 20 books from the series. This is the perfect place to enjoy a special summer meal with your family, so don't miss out!

Full Details: https://www.moshimoshi-nippon.jp/233786

▼Lisa and Gaspard Collaboration

Running: July 25, 2019 – August 28, 2019

Afternoon Tea Official Website: https://www.afternoon-tea.net/

Lisa and Gaspard Official Website: http://www.lisagas.jp/

©2019 Anne Gutman & Georg Hallensleben / Hachette Livre

Koupen-chan Café in Shinjuku & Shinsaibashi (August 8-September 23)

The baby emperor penguin Koupen-chan, who is often the go-to sticker for many Twitter and LINE users in Japan, is illustrated by the well-known RURUTEA. Many of these social media users turn to the relaxing, soft and cuddly penguin to send soothing words of encouragement and a fuzzy hug to their loved ones. No wonder our adorable penguin has over 300,000 followers on Twitter.

The café returns from 2017 with a refreshed image which plunges deeper into the depths of Koupen chan's affectionate world. There are even more features packed into this year's collaboration menu. No matter what you order, your table will be overflowing with adorable penguin love.

Full Details: https://www.moshimoshi-nippon.jp/241560

▼Koupen-chan Café 2019 Summer

Tokyo Cafe

Location: SHIBUYA BOX CAFE&SPACE (Shibuya LOFT Floor 2F, 21-1 Udagawacho, Shibuya, Tokyo)

Running: August 8, 2019 – September 23, 2019

Osaka Café

Location: Shinsaibashi contact (1-6-24 Kita-Horie, Nishi Ward, Osaka, Osaka Prefecture)

Running: September 5, 2019 – October 6, 2019

Reservation Price: ¥500 (includes a complementary souvenir for making the reservation)

*A limit of 4 seats can be reserved through 1 reservation.

Official Website: https://koupenchan-cafe2019.jp/

©RURUTEA

Did you enjoy this list? Be sure to visit a character café while in Japan this summer.

Snoopy Themed PEANUTS HOTEL Celebrates 1st Anniversary

To celebrate the 1st anniversary of the PEANUTS HOTEL, which opened on August 1, 2018, the hotel has released a collection of original commemorative merchandise.

The PEANUTS hotel is home to 18 rooms each with its own unique design. The merchandise collection is themed on each of these rooms.

PEANUTS HOTEL "Happiness is a warm puppy.." (Room 64) – ¥3,500

The theme of Room 64 is "Happiness is a warm puppy," so the PEANUTS HOTEL has made that a reality by creating a huggable Snoopy plush toy which is so cute and soft you'll never want to let him go. He is a smaller version of the big Snoopy you can hug in Room 64, meaning you can take him anywhere with you!

PEANUTS HOTEL 1ST ANNIVERSARY Postcards (5 Designs / 2 Included With Each) – ¥2,200

The hotel's postcard sets are popular with guests, and to celebrate the 1st anniversary, it is selling limited edition designs. Using special manufacturing methods, the hotel has released sets themed on Rooms 44, 57, 61 and 62. They are packaged in a beautiful box that looks like the outside of the hotel and its windows. They are great for both sending to someone with a message or for simply using them as decoration in your own room.

PEANUTS HOTEL x tegoto "solarsystem" (Room 42) – ¥49,000 (Only 30 Available)

PEANUTS HOTEL has teamed up with the internationally popular product brand tegoto to release mobiles inspired by Astronaut Snoopy which is the theme of Room 42. Each mobile is handcrafted individually and features Snoopy, Woodstock and the planetary system. Perfect for both kids and adults alike!

*Only 30 available. Each comes with its own unique handwritten serial number.

PEANUTS Cafe Nakameguro and PEANUTS DINER Yokohama are also joining in the celebration with their own pop-up corner which will run for the whole month of August. For this limited time only, they will sell items which are usually exclusive to the PEANUTS HOTEL.

"Lila" Aroma Essential Oils – ¥2,300 / Aroma Air Mist – ¥2,200 / Aroma Stone Diffuser – ¥2,200 / PEANUTS HOTEL Bath Towel – ¥3,200, Face Towel – ¥1,800, Amenity Set – ¥3,400 / Compression Bag (Contains 5) – ¥1,500

These items are also available over on the PEANUTS Cafe Online Shop. Join Snoopy and his friends in celebrating the 1st anniversary of the PEANUTS HOTEL by picking up some cute merch!

*All listed prices are pre-tax.

© 2019 Peanuts Worldwide LLC

Witness the 'Queen of Lilies' the Golden-rayed Lily Blooming at Rokko Alpine Botanical Garden

The golden-rayed lilies (Lilium auratum) are now in bloom at Rokko Alpine Botanical Garden in Hyogo.

Known as yamayuri in Japan, the golden-rayed lily is the most ornate lily in the world. It is native to Japan and has a white form with golden streaks which it gets its nickname from. It has a potent fragrance which fill your nose if you visit the Rokko Alpine Botanical right now where you can witness close to 200 of these magnificent flowers.

The flowers are in bloom until early August so if you're in Japan, don't miss this chance to see this queen of lilies.

Information

Rokkō Alpine Botanical Garden

Location: Rokkō Alpine Botanical Garden (Kitarokkō-4512-150 Rokkōsanchō, Nada Ward, Kobe, Hyogo Prefecture)

Price: General (12+ Years) ¥620 / Children (4-11 Years) ¥310

Opening Period: March 16, 2019 – November 24, 2019 (Closed September 5 and September 12)

Opening Hours: 10:00-17:00 (Reception desk closes at 16:30)

Official Website: http://www.rokkosan.com

Witness The Refreshing False Anemone In Full Bloom At Rokko Alpine Botanical Garden, Hyogo

The beautiful false anemone flowers of Rokko Alpine Botanical Garden are currently in full bloom. 

False anemone can be found scattered from the south to the central part of the Tohoku region. In the Kansai region, it can only be found growing wildly among the limestone rocks of Mount Omine. Each flower blooms facing downwards and has a diameter of up to 3cm. The petals are a translucent light purple colour. This is a very popular species, especially amongst photographers.

This is the perfect opportunity to take beautiful photos of the refreshing flowers as they are shaken by the gentle breeze, swaying under the pure light that filters through the trees towering above them. The false anemone are predicted to be in full bloom until mid August, so please come see them.

Information

Rokko Alpine Botanical Garden

Address: Kitarokko-4512-150 Rokkosancho, Nada Ward, Kobe, Hyogo 

Open Period: March 16 ー November 24

Closed: September 5, 12

Opening Hours: 10:00 ー 17:00 (Reception closing time: 16:30)

Entry Prices

Adults (Middle School +):¥620/Children: (4 y/o ー Elementary School): ¥310

Rokkosan Web Portal: https://www.rokkosan.com/

Universal Studios Japan Adds Snoopy, Sesame Street & Jurassic World Rooms to Liber Hotel

Universal Studios Japan is set to open several new rooms at its official hotel "Liber Hotel by Universal Studio Japan" in collaboration with various franchises on November 13, the same date as the hotel opened.

The rooms include the first ever Peanuts rooms to open at an official hotel, Jurassic World and Sesame Street™. Each room has 4 different designs. Guests can look forward to enjoying a hotel stay like never before as they immerse themselves in their favourite franchises after an exciting day out at USJ.

Jurassic World Adventure Room

The Jurassic World concept room includes decorations of the dinosaurs out to catch you while the beds are inspired by the tour vehicles from the movies. The thrilling adventure continues right in your own hotel room.

Snoopy House Room

Home Sweet Home, somewhere where Snoopy, his friends, and we ourselves gather. Next to Snoopy's giant bed are colourful stained glass windows with Snoopy and the gang on them. Dive into the world of Peanuts!

Peanuts Jazz Room

Everyone is in relaxation mode in this jazz themed room, and you will be too if you stay here. It has the same atmosphere as a jazz bar!

Sesame Street™ Big Face Room

As its name suggests, this room features giant faces of various Sesame Street characters. The red and blue colour scheme of the room is really cute!

Guests staying at any of these new rooms will receive some exclusive merchandise. The spa bag and towel can be used at the hotel's spa too making them super useful. The card key and case will also have the name of the guest on it too with a special design. Take them home with you for memories of your trip!

Be sure to check the official homepage for mode details.

HARRY POTTER characters, names and related indicia are © & ™ Warner Bros. Entertainment Inc. Harry Potter Publishing Rights © JKR. (s19)

Despicable Me, Minion Made and all related marks and characters are trademarks and copyrights of Universal Studios. Licensed by Universal Studios Licensing LLC. All Rights Reserved.

TM & © 2019 Sesame Workshop © 2019 Peanuts Worldwide LLC TM & © Universal Studios & Amblin Entertainment Universal elements and all related indicia TM & © 2019 Universal Studios. All rights reserved. TM & © 2019 Universal Studios. CR19-2433 © LIBER HOTEL AT UNIVERSAL STUDIOS JAPAN

Information

Collaboration Rooms

Bookings: Open from July 26, 2019 (via the official homepage)

Grand Opening: November 13, 2019

Prices: Dependent upon day of the week and choice of plan. Check the official homepage for more details.

Official Homepage: https://hotel-liber.jp/

Liber Hotel by Universal Studio Japan

Address: 1-1-35 Sakurajima, Konohana Ward, Osaka

Witness the Vibrant Yellow Nikkōkisuge Flower at Rokko Alpine Botanical Garden

The high season to catch a glimpse of the beautiful nikkōkisuge (Hemerocallis esculenta) flower at Rokko Alpine Botanical Garden is happening right now.

The nikkōkisuge blooms in the high plains and is recognised as a sign of summer. The full bloom period for the flower in the subalpine zone is June, but the best time to see them in high plains is July where 2,000 clusters of the bright yellow beauties sprout their vibrant leaves. The yellow beds make for some seriously summery Instagram posts.

They live a fleeting life as they only bloom for a single day, opening in the morning and closing in the evening. A single stem is home to abundant flower buds, and they are long so they can bloom from one to the next. If you are in Hyogo this July we highly recommend witnessing this ephemeral sight.

Information

Rokkō Alpine Botanical Garden

Location: Rokkō Alpine Botanical Garden (Kitarokkō-4512-150 Rokkōsanchō, Nada Ward, Kobe, Hyogo Prefecture)

Price: General (12+ Years) ¥620 / Children (4-11 Years) ¥310

Opening Period: March 16, 2019 – November 24, 2019 (Closed September 5 and September 12)

Opening Hours: 10:00-17:00 (Reception desk closes at 16:30)

Official Website: http://www.rokkosan.com

Astronaut Snoopy Soars Up Tokyo Skytree For FIRST BEAGLE IN SKYTREE® Event

Tokyo Skytree is set to hold an event titled FIRST BEAGLE IN SKYTREE® from July 18 to October 14 in collaboration with the astronaut version of Snoopy which appeared in the original comic 50 years ago in March this year.

Strap on your space suits and get ready to head up the tallest tower in the world as its top floor, the Tembo Galleria―towering at 450 meters high―is transformed into a Snoopy space station. Learn about outer space with Snoopy and his friends, dine on food and drink themed on everybody's favourite beagle, and more.

Join snoopy as he makes his galactic debut as the first beagle in space. As you step into Shuttle 2 (the elevator) head up into the stars, you and your fellow astronauts will glimpse pictures an decorations taken from the Astronaut Snoopy graphic novel. While you watch the number of meters rolling up on the monitor as you soar higher and higher, you can rest assured the excitement of stepping out will surge simultaneously.

You've made it. You step out of the elevator into the Skytree Space Station where Snoopy and the gang will be ready to meet you. Be sure to snap a commemorative photo with them with the spacey background on the windows so you never forget this day. Once that's all done it's time to start your astronaut mission.

Continue up a further 110 meters to reach the peak of the Tembo Galleria and gaze at the wall decorations all along which celebrate Astronaut Snoopy's 50th anniversary with commentary. There's plenty of great opportunities for photos here too.

After learning about space, it's time to experience space yourself! Step into this area and take a photo that looks like you're floating in space with Snoopy. Nearby there are also boards with various commentaries on them regarding JAXA's work including the Akatsuki space probe, the Hayabusa2 asteroid explorer, astronaut gear for outside the space shuttle, sokol suits, space stations, and more.

It's finally time to depart for space exploration. At the space station's highest point (451.2m) you will find a special spaceship photo spot with beautiful illuminated half-globes and an illustration of the door to space behind you. Depart into the starry expanse with Snoopy, Charlie Brown and all the other characters of Peanuts.

Every astronaut needs a good meal to keep them going. Head back down to the SKYTREE CAFE on the Tembo Deck on floor 340F and enjoy a selection of themed desserts, drinks and more. You'll even get a free gift! Look forward to the Planet Bagel filled with avocado and basil, a Moon Surface Tiramisu, the Iced Charlie Brown Whipped Cream & Caramel Latte, and more.

Expect to sift through all the exclusive merchandise they'll have on offer too. All of this is available for a limited time only, so don't miss this chance to celebrate Snoopy as the FIRST BEAGLE IN SKYTREE®.

©2019 Peanuts Worldwide LLC 

©TOKYO-SKYTREE

Information

FIRST BEAGLE IN SKYTREE®

Running: July 18, 2019 – October 14, 2019

Location: Tokyo Skytree Tembo Deck and Tembo Galleria

Content

1. Decorations in Tembo Galleria

2. Original limited-edition merchandise at THE SKYTREE SHOP

3. Original limited-time menu at SKYTREE CAFE on floor 340 of the Tembo Deck

4. Stamp rally around Tokyo Skytree

5. Event for children's summer break research projects

Tokyo Skytree Official Website: http://www.tokyo-skytree.jp/en/

Snoopy Japan Website: http://www.snoopy.co.jp/

Snoopy Master of Disguise Themed Fair Kicks Off With Space Theme at PEANUTS Cafe & Diner

This summer, all branches of the PEANUTS Cafe and PEANUTS DINER are holding a fair to celebrate Snoopy and his many disguises. The first theme is "Astronaut Snoopy."

IT'S A BEAGLE'S LIFE "I DID IT!" is the official catchphrase tied to this first theme which will see lots of space themed merchandise sold. And from July 17, a very special drink will be sold inspired by the Milky Way shimmering in space.

Astronaut Lemonade: Have-In ¥730 (Before Tax) / Takeout ¥600 (Tax Included) *On sale July 17, comes with original coaster

A beautiful spacey gradation is achieved by combining Blue Curacao syrup to a purple Blue Mallow tea. You might even catch a glimpse of a moonbound Snoopy in there. If you order this to have in the drink will be served over refreshing soda flavoured marble ice. It also comes with a limited-edition coaster you can take home. This one's sure to be an Instagram contender!

Participating Branches
PEANUTS Cafe Nakameguro: Have-In/Takeout
PEANUTS DINER Yokohama: Have-In/Takeout
PEANUTS Cafe Kobe: Takeout Only
PEANUTS DINER Kobe: Have-In Only

PEANUTS Cafe×Thermo Mug <Astronaut> ¥3,500 (Before Tax)

From the cafe's popular tumbler collaboration series comes a new thermo mug. It's bright red and features Astronaut Snoopy on the front. The mug keeps hot drinks hot and cold drinks cold so you can take out your beverage of choice during any season. It also comes with a lid to ensure it does not spill when tipped or knocked. Perfect for work or when you're reading♡

POPSOCKETS GRIP Red/Blue <Astronaut> ¥2,400 (Before Tax)
PopSockets are a must-have item for your handheld device, and these ones come with the Astronaut Snoopy design. Until now the PopSockets sold at the cafes and diners have been monochrome but you can grab these ones in red or blue! The red one is sold at the Nakameguro, Yokohama and Kobe branches while blue can be bought on the online shop. Both are available while supplies last.

Original Sticker <Astronaut> ¥850 (Before Tax) *On sale from July 17
This set of four large stickers also come in red and blue colours with Snoopy in his astronaut disguise. Stick them on your PC or laptop, suitcase and anywhere else so you can be with Snoopy all the time.

© 2019 Peanuts Worldwide LLC

Information

Astronaut Snoopy Fair ~T'S A BEAGLE LIFE "I DID IT!"~

Participating Branches

PEANUTS Cafe Nakameguro

Address: 2-16-7 Aobadai, Meguro-ku, Tokyo

TEL: 03-6452-5882

Official Website: http://www.peanutscafe.jp/

PEANUTS DINER Yokohama
Address: 2F Marine & Walk Yokohama, 1-3-1 Shinko, Naka Ward, Yokohama, Kanagawa Prefecture
TEL: 045-323-9555
Official Website:  http://www.peanutsdiner.jp/

PEANUTS DINER Kobe
Address: PEANUTS HOTEL Floor 3F, 1-22-26 Nakayamatedori, Chuo-ku, Kobe-shi, Hyogo Prefecture
TEL: 078-862-3912
Official Website: http://www.peanutsdiner.jp/kobe

PEANUTS Cafe Kobe
Address: PEANUTS HOTEL Floor 1F, 1-22-26 Nakayamatedori, Chuo-ku, Kobe-shi, Hyogo Prefecture
TEL: 078-200-5848
Official Website: https://www.peanutshotel.jp/

PEANUTS Cafe Online Shop: https://www.peanutscafe.jp/online/

*All of the fair merchandise is available to purchase both in branch at via the online shop. Release dates and colours may differ depending on the product.

*Limited stock available while supplies last.
*Please be aware that the final day of the fair is subject to change.

Witness the Phantasmal Hydrangea Shichidanka at Rokkō Alpine Botanical Garden

The season has arrived at Rokkō Alpine Botanical Garden in Hyogo Prefecture when you can see the "phantasmal" hydrangea known as the shichidanka.

The shichidanka is a type of hydrangea serrata, also known as "mountain hydrangea." It is known for its distinct double-flowering. Its ten or so sepals give it a beautiful star shape. Its delicate form has earned the plant much popularity in the gardens where it blooms in two locations.

As well as this flower, several other hydrangeas are now in bloom or soon to be in bloom a the garden too which are making their way to Japanese social media. Let's take a look at some of the various hydrangeas you can see there.

Shichdanka (Hortensia serrate var.serrata f.prolifera)

This flower stands at 1 to 1.5 meters tall. The flower appears in Philipp Franz von Siebold's studies of Japanese flora and fauna during the Edo Period, but its existence subsequently became unnoticed until 1959 where it was discovered by chance at Mount Rokkō. The flowers were then cut and planted and seedlings spread across various places. The flower, which was given the name "mountain hydrangea," took on a beautiful blue colour as a result of acid soil from caused by granite. It can be enjoyed in full bloom right now until mid-July.

Himeajisai (Hortensia cuspidata f.cuspidata) [Blooming: June – July 2019]

Also known as the "garden hydrangea," the himeajisai is recognisable for its shape which is like a temari – a type of toy ball from Japanese folk art. It was given its name by Japanese botanist Tomitaro Makino in 1929. It is strong and durable against hot and dry weather and takes on a gorgeous blue colour when grown in soil with a high level of acidity.

Amagiamacha (Hortensia serrata var.angustata) [Blooming: June – July 2019]

This delicate, sweet-smelling flower has thin leaves that grow no longer than 10cm. Since long ago this flower has not been used as a sweetener in hydrangea tea but instead during the manufacturing process of soy sauce for its embalming effect. It has also been used to prevent mould and mildew from building up. Not only that, the flower has also been combined in home remedies such as mouth fresheners and toothpaste for its sweet flavour. Locals also use it for balancing sweetness and acidity with daikon pickled vegetables.

Tamaajisai (Platycrater involucrata) [Blooming: August 2019]

The tamaajisai grows natively across the Kanto region to Gifu Prefecture. It blooms in mountainous regions that have a high level of humidity. Its leaves' surface have thick and hard hairs on them. They get the tama ("Ball" in Japanese) in their name for their ping pong ball-like buds. During wartime the flower was also used as a substitute for tobacco and so it also gets the name "mountain tobacco." The flower is popular for its appearance just before its full bloom too.

Visit Rokkō Alpine Botanical Garden this summer to see all of the different hydrangeas on show.

Information

Rokkō Alpine Botanical Garden

Location: Rokkō Alpine Botanical Garden (Kitarokkō-4512-150 Rokkōsanchō, Nada Ward, Kobe, Hyogo Prefecture)

Price: General (12+ Years) ¥620 / Children (4-11 Years) ¥310

Opening Period: March 16, 2019 – November 24, 2019 (Closed September 5 and September 12)

Opening Hours: 10:00-17:00 (Reception desk closes at 16:30)

Official Website: http://www.rokkosan.com