Bungu Joshi Haku 2018: Japan's Biggest Stationery Festival Set for December
Stationery lovers rejoice: Bungu Joshi Haku is set to return this year for a three-day festival from December 14 to 16.
Last year's event―which was its first run―saw 25,000 people in attendance across the three-day period. This year promises to be bigger and better for all enthusiasts of pens, paper and pencils. It will take place at Tokyo Ryutsu Center which is a venue two times bigger than last year's – and this means double the stationery too!
Stationery PINS Collection: ¥400 each
123 stationery companies will join this year's festival, which is 1.5 times more than last year, to showcase a line-up of 50,000 items.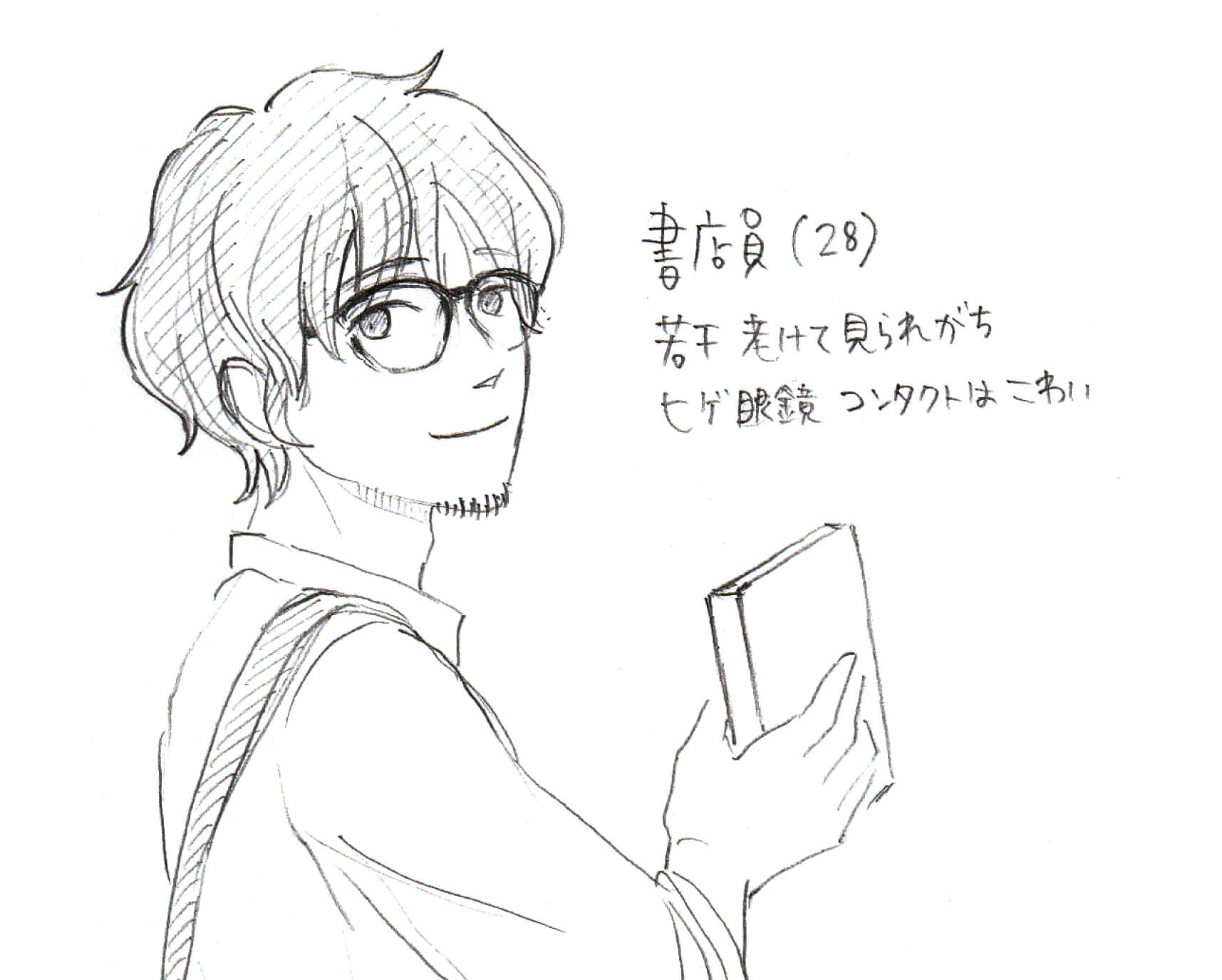 Bungu Joshi Haku Handsome Man Sticky Notes: ¥464
A selection of limited edition items will also be sold, including sticky notes of ikemen or 'handsome guys' which are available only at the festival, as well as fluorescent twin pens by Kuretake with which you can combine your favourite colours.
Drink, a lemonade juice bar located on the first floor of Itoya in Ginza, will also set up a shop in collaboration with the event. The menu includes Drink's most popular fresh lemonade beverage as well as two special and exclusive beverages available at this festival only. The drinks are black and pink coloured and themed on certain stationery equipment.
The stationery award will also return this year where attendees cast votes to win lots of prizes. Of course, this year's selection is even bigger than last year's. Announcements will be held on the final day. Those who vote will receive an original seal. These are available on a first-come, first-served basis. Voters will also be placed into a lottery system to win a set of prizes.
If you love stationery equipment then you won't want to miss out on Bungu Joshi Haku 2018!
Information
Bungu Joshi Haku 2018
Location: Tokyo Ryutsu Center E Hall & F Hall (6 Chome-1-1 Heiwajima, Ōta Ward, Tokyo)
Running: November 14, 2018 – November 16, 2018
Time: 10:00-17:00 (Last Entries 16:00)
*Event will finish at 16:00 on November 16 (Last Entries 15:00)
Price: ¥500 (Free for those aged 12 and under)
Official Website: https://bungujoshi.com/
RELATED ENTRIES
TIGER & BUNNY Anime-Inspired Stationery and Merch Releases in Japan

Fans of the TIGER & BUNNY anime series won't want to miss out on the new "TIGER & BUNNY Pop'n HERO" stationery and merchandise collection released by MOGURA ENTERTAINMENT's character themed stationery brand MOGURA Bungu on MOGU MALL on Monday.

The 10-piece collection features original designs and motifs of the main eight characters that appear in the series. Items include folders, letter sets, hand towels, bags, and more.

The Full Line-Up

Limited-Time 4-Piece Set

A-Set: ¥4,180 (Tax Included) / B-Set: ¥4,180 (Tax Included)

Those who order either the A or B set of four items will receive a free original sticker.

Freebies with every order

For every ¥2,000 spent on items in the TIGER & BUNNY Pop'n HERO collection, fans will receive one of the above eight possible hero stickers.

Rurouni Kenshin x Hello Kitty Collaboration Launching to Promote Manga's Upcoming Live-Action Films

In promotion of the forthcoming live-action films Rurouni Kenshin: The Final and Rurouni Kenshin: The Beginning, both of which will be released on April 23 and June 4 respectively this year, the series is rolling out a collaboration with Sanrio's globally-beloved character Hello Kitty on April 14.

Original Merchandise

Rurouni Kenshin x Hello Kitty Plush Toys (2 Designs) | ¥3,850 Each (Tax Included)

Rurouni Kenshin x Hello Kitty Plush Toys (4 Designs) | ¥2,750 Each (Tax Included)

Rurouni Kenshin x Hello Kitty A4 Folder Set | ¥495 (Tax Included)

Rurouni Kenshin x Hello Kitty Bottle | ¥1,540 (Tax Included)

Rurouni Kenshin x Hello Kitty Tote Bag | ¥2,200 (Tax Included)

Rurouni Kenshin x Hello Kitty Ballpoint Pens & Mechanical Pencils (2 Designs) | ¥770 Each (Tax Included)

Rurouni Kenshin x Hello Kitty Hand Towels | ¥1,430 (Tax Included)

Rurouni Kenshin x Hello Kitty Pins (6 Designs) | ¥330 Each (Tax Included)

Rurouni Kenshin x Hello Kitty Acrylic Stands (8 Designs) | ¥715 Each (Tax Included)

Rurouni Kenshin x Hello Kitty Sweets Paradise Collaboration Cafe

Menu Excerpt

Kenshin Hello Kitty Beef Bowl / Battousai Hello Kitty Omurice

Enishi Hello Kitty Orange Crepe / Tomoe Hello Kitty Anmisu / Kaoru Hello Kitty Strawberry Pancake

Acrylic Mascot Key Rings

10 Designs

Plush Toys

This marks the second collaboration between Rurouni Kenshin and Hello Kitty, the first taking place back in 2014 in promotion of Rurouni Kenshin: The Legend Ends. Fans can get their hands on a collection of cute merchandise with Hello Kitty dressed as various characters from the series, as well as tuck into a themed menu which will first be served at Sweets Paradise Ueno ABAB from April 22 before rolling out to six more Sweets Paradise branches in Japan.

©和月伸宏/集英社 ©2020 映画「るろうに剣心 最終章 The Final/The Beginning 」製作委員会

Cute Demon Slayer: Kimetsu no Yaiba Stationery Collection Includes Notebooks, Pencil Cases, and More

Ichiban Kuji is releasing a new stationery set themed on the popular anime and manga series Demon Slayer: Kimetsu no Yaiba at bookshops, Animate stores, and elsewhere in Japan on March 13.

Ichiban Kuji is a popular brand of kuji, sure-win lucky draw games in Japan where fans are guaranteed to win a piece of merchandise.

Demon Slayer: Kimetsu no Yaiba Stationery Collection

Promo Video


The Merchandise at a Glance

A-Prize: Pencil Case

B-Prize: Set of 3 Pens

C-Prize: Stickyle Compact Scissors (3 Designs)

D-Prize: A5 Notebooks (11 Designs)

E賞:和紙風クリアファイル 全15種 A4サイズ

Last Prize: Bamboo Pencil Case

The A-Prize is a pencil case inspired by Nezuko and Tanjiro, the B-Prize is a set of three different pens coupled with a metal charm, the C-Prize is the Stickyle compact scissors, and the D-Prize is a gorgeous collection of A5 notebooks.

(C)吾峠呼世晴/集英社・アニプレックス・ufotable

Starbucks Japan to Release 2021 Diary Made From Recycled Milk Packs

Starbucks Coffee Japan is teaming up with KOKUYO, which is known for its hugely popular Campus notebooks, to release a 2021 diary at Starbucks branches in Japan and the Starbucks Japan online store on October 7, 2020. This is Starbucks' second collaboration with Campus.

In an effort to reduce waste, Starbucks has for a long time been recycling its coffee bean grounds, milk packs, and other items so that nothing goes to waste and everything is used to its fullest extent. The company began recycling its milk packs in 2010, and last August, released its first Campus notebook made from a combination of these packs as well as paper napkins and hand towels used in the stores.

2021 Starbucks Campus Scheduled Book | Colours: Black, White | ¥2,100

The new 2021 diary is made from recycled milk packs. Starbucks uses 1,000 tons of milk packs a year in Japan. Every day, all the milk packs are hand washed and dried by Starbucks Japan's partners and pressed into a shape so that they are easier to collect.

Each page of the month features a different design of Starbucks's coffee bean packs as well as stories, keywords related to taste, and other fun entries. The design for January 2021 is their Pike Place® Roast. Pike Place in Seattle, Washington is in fact where the very first Starbucks store opened. The left pages list the days and national holidays in Japan while the right pages have graph paper.

Information

2021 Starbucks Campus Scheduled Book

Release Date: October 7, 2020

Size: B6

Dates: December 2020 to December 2021

Pages: 176

Available: Most Starbucks stores in Japan and Starbucks Japan online
Official Website: https://www.starbucks.co.jp/

Fancy Cherry Blossom Notebook and Fountain Pen to be Released by PLUS and SAILOR

PLUS Corporation and The Sailor Pen Co., Ltd. have teamed up to created a limited edition cherry blossom themed notebook, fountain pen and bottled ink set which will be released on March 16, 2020.

The set includes SAILOR's "Professional Gear Slim" fountain pen, PLUS's "Ca.crea Premium Cross" notebook which is perfect for writing on with the pen, and a bottle of ink.



The notebook features a gorgeous gold leaf design and a cherry blossom pink cover. The three-fold notebook is A4 size, and the durable front cover uses cross paper. The inside pages are a subtle cream colour, and the ink from the fountain pen does not leak through the pages. The pages are also smooth and level and so is nice to write on.

The pens come in two colours: pink which reminds one of cherry blossoms, and clear gold. Both pens are also glossed with golden glitter and feature a beauty cherry blossom design.

The extravagant 14k golden pen tip and lid also have cherry blossom flowers on them, as does the label of the bottled ink.

This set comes in a fitting pink gift box, making it a perfect present to stationery lovers whether to yourself, a friend, or someone starting at a new school.

Information

Ca.crea Premium Cross x Professional Gear Slim Sakura Saku Limited-Edition Set

Release Date: March 16, 2020
Price: ¥23,000 (Before Tax)

Available: https://sailorshop.jp/ and elsewhere

Bungu Joshi Haku 2019: Japan's Biggest Stationery Festival Set for December

If you love stationery, and you're in Japan from December 12-15, then you don't want to miss out on the country's biggest annual stationery event: Bungu Joshi Haku.

People's obsession with stationery has only grown in recent years. The first Bungu Joshi Haku was held in 2017 for regular stationery users. Last year's event saw 35,000 people attend over the three-day period, which is 10,000 more than the first year. Due to the event's surge in popularity last year, this year's event will be held across 4 days. Advance tickets went on sale on November 20 and all sold out immediately. But don't worry, because you can still attend the event if you pay at the venue.

A total of 133 stationery companies and makers will join for 2019ーincluding 30 first-time participantsーwhich is more than previous events. Get ready to sift through almost 50,000 individual pieces of stationery! From retro-modern styled stationery themed on Romanticism to familiar pens, pencils and pads, as well as collaborative items and more, you might want to make sure you withdraw a bit of extra cash when you see what's on offer.

Miniature Notebook Collection Lottery / Price: ¥350 per turn (Limited Sale)

Six classic Japanese notebook brands known to any Japanese person have turned miniature. Enter the lottery and see which one you come out with! Their designs are exactly the same as the originals, just tinier and cuter. What would you write in them?

Stationery Alley (First Appearance)

The event's first ever "Stationery Alley" will feature a variety of games, including a ring toss using cellotape, a lottery, and more. 

Masking Tape Lottery & Tape Buffet / Price: ¥200 per turn

The popular "Masking Tape Lottery" returns again this year, with even more designs available to get your hands on. Everyone that participates gets a free limited-edition Bungu Joshi Haku masking tape. And those who win have a chance to enter the "Masking Tape Buffet" where you can take home a masking tape of your choice from a select bunch.

Bungu Joshi Haku Original Merchandise

The event also has plenty of original merchandise again this year, including Romantic-themed stationery, a line-up of five original inks as pictured above which were popular at Ink-numa Expo in August, and more.

Bungu Joshi Haku Original Mirror

And if you spend over ¥15,000 (¥16,500 with tax included), you can receive a compact mirror featuring the design of the event's main visual. These are limited to 1,000 per day and exclude workshops, experience-based booths, and select cooperating booths.

*All listed prices include tax

Information

Bungu Joshi Haku 2019

Running: December 12, 2019 – December 15, 2019

Time: 10:00-17:00 (Last Entries 16:00)

*Closing time on December 15 is 16:00 (Last Entries 15:00)

Location: TRC First Exhibition Hall, Halls A-D (6-1-1 Heiwajima, Ota Ward, Tokyo)

Entry Price: ¥650 on the door (Cash or IC Card) *Free for elementary school children & below

Official Website: https://bungujoshi.com/

Visiting Ginza's Japanese Washi Paper Event 'Ginza Bungu no Hakurankai'

Hey, everyone. It's Ellie, editor at MOSHI MOSHI NIPPON.

I took a trip to Ginza Bungu no Hakurankai: Enjoy! Paper Collection, an ongoing event taking placeat Matsuya Ginza until March 20, 2019 for paper lovers. Over 50 creators, specialist stores and brands are participating in the event to sell over a whopping 5,000 products.

The first thing to catch my eye was this huge display of masking tape! All of it is made by mt, a brand developed by KAMOI KAKOSHI, and shows off their recognizable designs.

I'm sure there are many people out there who have given in to the temptations of masking tape. You never intended to buy any when you went out, but before you knew it you're already picking them up one by one and getting some! It has countless uses, whether for sticking on your notebook, wrapping a present, and so on.

mt isn't just stuck on its endless amount of designs either – they are fastidious when it comes to the adhesion of their tape too, making them a great option to go with.

Walking around the event another place grabbed my attention. It was an all-you-can-fit-in-the-box experience. You pay ¥1,600 for a container and pick out whatever paper you like to put in. They have both Japanese paper and ordinary paper, and you can get as much as you like. It's exciting choosing your favourites and thinking about how you will use them.

This place lets you create your own custom notebook. You choose the number of pages and paper type you want, decide on the front and back covers, and by the end you will hold the only notebook of its kind in the world in your hands. They have numerous options for the covers, from leather to art paper, so you can customize it for your own personal use.

When you see the love all the creators put into their items you end up stopping by every single stall.

The event is also holding a stamp really. Head to stationery stops around Ginza (Ginza Itoya, Ginza LOFT, Tokyu Hands and Tokyo Kyukyodo) and receive each of their original stamps to complete your stamp book.

We live in the digital age, so that's all the more reason to appreciate the wonderfulness of paper. Be sure to visit the event yourself.

Information

Ginza Bungu no Hakurankai: Enjoy! Paper Collection

Location: Matsuya Ginza Floor 8F

Running: March 13, 2019 – March 20, 2019

Time: 10:00-20:00 (until 19:30 on March 17, until 17:00 on March 20)

Entry: Free

TEL: 03-3567-1211 (Matsuya Ginza)

Japan's 100 yen shops to sell 16 varieties of fun message cards, sticky labels and other paper-based stationery!

On 27th February 2019, major 100 yen shops across Japan launched the sale of 16 new types of sticky labels and message cards with fun and interesting designs!

These new designs were developed to add excitement and cuteness to your desk space. They have interesting shapes and artistic finishes, and their designs are bound to make you giggle. The high-quality designs make them a top-notch purchase.  

Men and Women series

If you're looking for western-style, loosely surreal illustrations, this is the best you can get! These office-like designs are aimed at a wide range of people from a wide range of generations!

Flowers and Animals series

The flowers and animals series has a spring-like bright theme. The illustrations include hedgehogs, and the popular Netherland Dwarf rabbit. With this series, the fun just doesn't stop!

Cute animals, hand signs, positive phrases, flowers

The hand sign designs and interesting "flake stickers" (individual stickers sold separately) are perfect for small tasks!

Design Paper (36 sheets) Mini die cut "chocolate" 

When you're working or studying for a long time and want to add cuteness and excitement to your workspace, this stationery is bound to make you happy!

Information

Sticky notes, stickers and other message-making stationery (16 new products to spice up your desk space!)

Release date: 27th February 2019

Available at: Most 100 yen shops in Japan (subject to change)

(There may be some 100 yen shops that will not sell these products)

2019  design paper, sticky notes, stickers and much more!

Japanese Washi Paper & Tape Event Arriving at Matsuya Ginza

Matsuya Ginza has announced a stationery event centred around Japanese paper that will run from March 13 to 20 this year.

The event will bring together over 50 creators, brands and specialist stores to sell close to 5,000 items including exclusive stationery and new items.

Hugely popular masking tape brand mt is set to attend the event where they will sell new tape with exclusive designs, wrapping paper and more.

Stationery lovers can also look forward to getting involved in the all-you-can-buy paper sale held by the popular Yamamoto Paper..

Japanese writer and "King of Stationery" Masayuki Takabatake will host a talk show on March 16 and 17. There will also be workshops held and more so you can look forward to getting involved in all things stationery-related.

A special stamp rally is also being held at four stationery shops in Ginza to promote the event: Ginza Itoya, Ginza LOFT, Tokyu Hands and Kyukyodo.

Lovers of Japanese washi paper can't afford to miss out on this exciting event.

Information

Ginza Bungu no Hakurankai: Enjoy! Paper Collection

Location: Matsuya Ginza Floor 8F

Running: March 13, 2019 – March 20, 2019

Time: 10:00-20:00 (until 19:30 on March 17, until 17:00 on March 20)

Entry: Free

TEL: 03-3567-1211 (Matsuya Ginza)

Sailor Moon Design Masking Tape & Stands Released by Bandai

Premium Bandai is now taking orders for its new Sailor Moon inspired masking tape and stands via the Sun-Store Stationery Store.

The eye-catching stands come in feminine pink and cool black, each with their own unique masking tape rolls.

Pink

Black

Each set comes with 10 different tapes, 5 each of the easy-to-use standard 15mm and the smaller 6mm perfect for decorating notebooks and highlighting notes.

The masking tape stands are made of steel and are a glossy texture.

Upon closer inspection you can see how intricate the designs of the stands are, decorated with the silhouettes of Usagi, her guardian cat Luna and the guardian symbol.

Both are even fitted with a cutter for pulling out your tape and can be used for storing accessories, your smartphone and more on your desk once the tape runs out. This is an absolute must-have for fans.

Information

Sailor Moon Masking Tape & Stand Set

Price: ¥8,640 Each (tax included, shipping and handling fee not included)

Available: Premium Bandai – http://p-bandai.jp/item/item-1000133267/?rt=pr

Released: February 14, 2019

Delivery:  May 2019

*Please see the homepage for the latest information and details on the product.

*Please note that once the stock of this product has sold out, the product will discontinue.

*The product may have sold out by the time you access the page.

Sailor Moon 25th Anniversary Project Website: http://sailormoon-official.com/

Premium Bandai Official Website: http://p-bandai.jp/?rt=pr

©Naoko Takeuchi・PNP・Toei Animation

©Naoko Takeuchi

Christmas Edition Flower Pencils to be Released by TRINUS

TRINUS is a manufacturing company that collaborates with small to medium Japanese makers of high quality crafts and designers with revolutionary ideas. The company are set to release a Christmas edition of its Flower Pencils which are made with environmentally friendly materials including scrap paper.

The set includes three Christmas-y pencils: Tree (green), Snow Crystal (gold) and Poinsettia (red). The wrapping around the lead of each pencil is covered in scrap paper which gives them a distinct soft colour and makes them easy to sharpen.

The pencil shavings turn into beautiful wintry decorations that can be used on Christmas cards. Regular pencil sharpeners can be used but it's best to use one for thick pencils. To link the shavings together and make a decoration you need to push the pencil in a bit at a time while sharpening.

Ordinary pencils when they are made waste a lot of the wood during manufacturing, but the TRINUS Flower Pencils save on this by using recycled paper as the main material which in turn can be recycled again.

The cute illustrations on the transparent packaging come in a calm but festive gold colour.

They make for a nice simple but thoughtful gift or souvenir to friends and family, so get your hands on a set this holiday season!

Information

Flower Pencils Christmas Edition

Price: Set of 3 – ¥1,200 (Pre-Tax)

Colours: 1 Set = Green, Gold, Red

Super Mario x Moleskine Notebook Collaboration

Italian stationery manufacturer Moleskine has teamed up with Super Mario to release a line of limited-edition notebooks.

Mario is one of the most recognisable video game characters of all time has remained at the top of the popularity list ever since his first appearance.The notebook collection is a homage to the original Super Mario Bros. game which was released for the NES in 1985.

Both pocket-sized notebooks evoke gaming nostalgia with the designs recreating the Gameboy and NES cartridge. The Gameboy notebook takes on the design of the classic replay screen.

The large-sized notebooks recreate screens from the original game. One has the iconic blue sky backdrop and the other a black backdrop together with imprints of the controller buttons. The red highlighted button is Mario's jump button!

These notebooks made for a perfect gift for any Mario fan.You can jot down your ideas in them, write down inspirations, or list games you want to buy this year!

■Information

Super Mario Limited Edition Moleskine Notebooks

On Sale: July 27, 2018

Available: Shops stocking Moleskine products in Japan

Enquiries: Moleskin Japan

infojp@moleskine.com