Krispy Kreme Japan has revealed two new doughnuts from its premium series to be released for a limited time on December 26 at its JR Nagoya Takashiyama branch.
The premium series is a line of special cake-like doughnuts sold only at the chain's JR Nagoya Takashiyama branch. Each doughnut is made fresh one by one and deliciously filled with ingredients like whipped cream before being decorated.
Krispy Kreme Premium Pig: ¥300
This doughnut welcomes the new year with a 'year of the pig' design as a nod to the 2019 Chinese zodiac. Inside the doughnut ring sits a fluffy chocolate whipped cream pig decorated with dark chocolate eyes and stripes. It also has a coffee chocolate flavoured snout and white chocolate tusks. The doughnut also contains Belgian chocolate cream.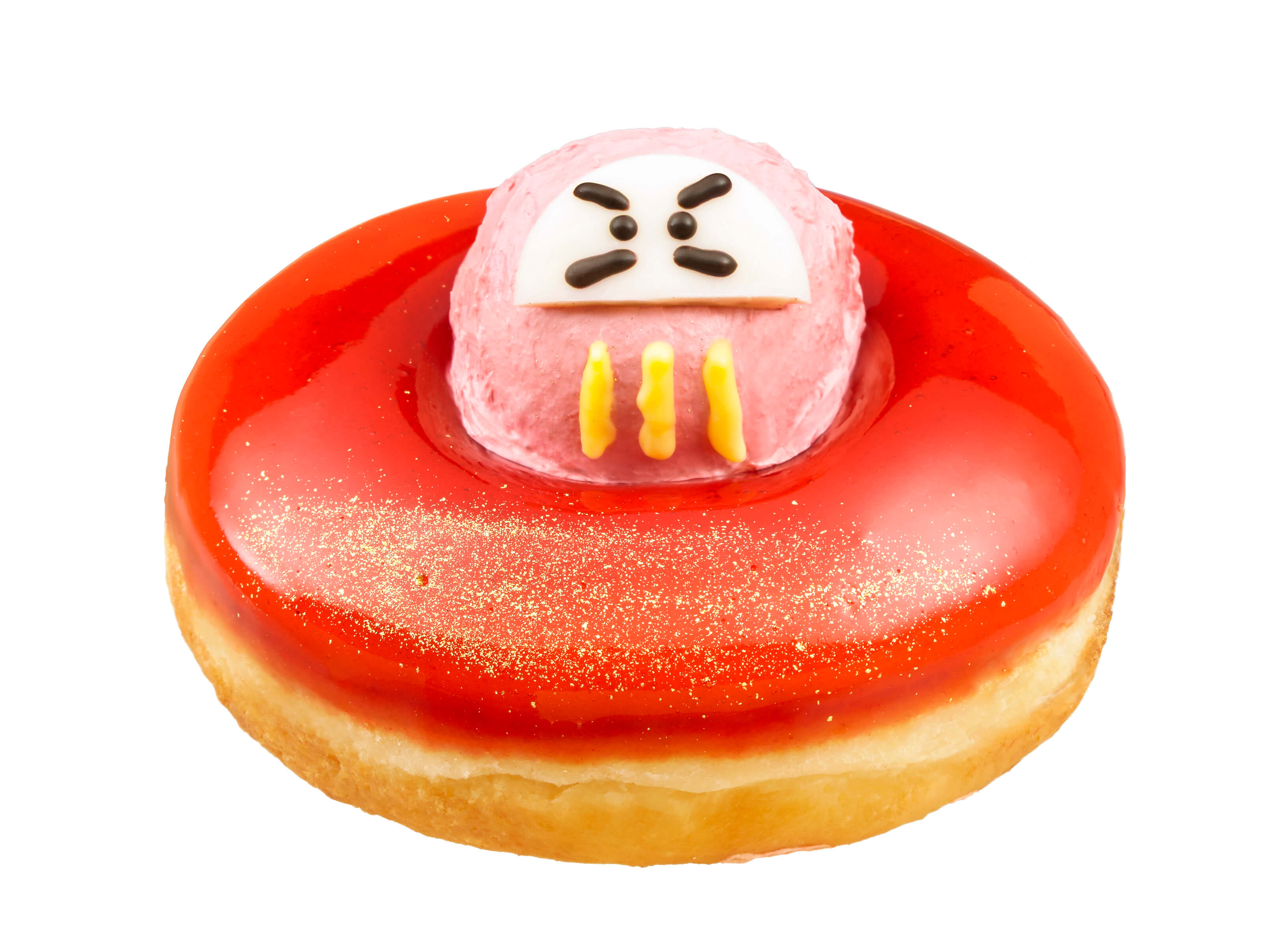 Krispy Kreme Premium Daruma: ¥300
For something more Japanese-y you can order this daruma design doughnut which is coated in a shiny sweet and sour strawberry nappage. The central daruma itself is made from strawberry whipped cream and white chocolate. The doughnut is finished with sparkly gold dust to bring luck to the new year.
Start your new year with a cute and delicious doughnut at Krispy Kreme!
Information
Krispy Kreme Doughnuts JR Nagoya Takashiyama
Address: JR Nagoya Takashiyama (1F North Block), 1-1-4 Meieki, Nakamura Ward, Nagoya, Aichi Prefecture
Opening Hours: 10:00-20:00
TEL: 052-589-2655
Krispy Kreme Doughnuts Japan: http://www.krispykreme.jp