This year marks the 5th anniversary since Japanese rock band KANA-BOON went major. To celebrate, their are holding a special project centred around the number "5" which consists of "5 releases" and "5 events" across "5 seasons."
To conclude the end of Season 5, the band will release the first of five singles Haguruma on March 6, 2019.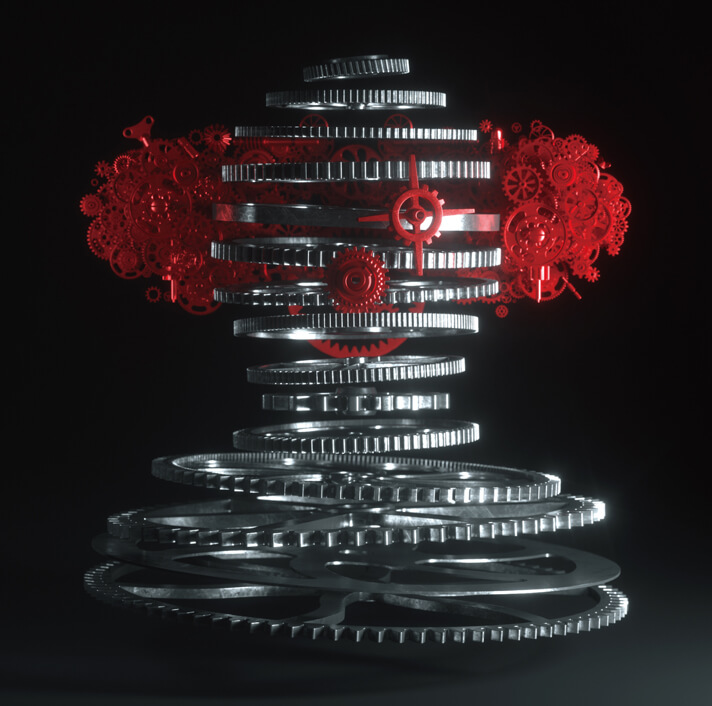 The song is used as the second opening theme for the anime series Karakuri Circus. It's an upbeat tune and the kind of "fight on" song KANA-BOON is known for that looks to the future.
The single is coupled with the song Orange which features an idyllic and jaunty melody that paints a picture of wearisome and cheerless evenings with colourful words. Lead vocalist Maguro Taniguchi's songwriting skills really shine through in the track.
Limited edition copies of the single include a DVD that features the title track music video and the creditless version of the Karakuri Circus second opening video.
Expect more releases from KANA-BOON very soon.
Information
New Single – "Haguruma"
Release Date: March 6, 2019
First Press Limited Edition (CD+DVD): ¥1,300 (+Tax)
Regular Edition (CD): ¥971  (+Tax)
TV Anime "Karakuri Circus"
TOKYO MX: Every Thursday at 22:30 (JST)
BS11: Every Thursday at 00:00 (JST)。
Hokkaido TV: Every Monday at 01:55 (JST)
Streaming Services
Available to watch on Amazon Prime Video in Japan and overseas.
Mini Album – "Nerine"
Now On Sale.
First Press Limited Edition (CD+DVD): ¥2,500 (+Tax)
Regular Edition (CD): ¥1,500 (+Tax)
KANA-BOON's GO! GO! 5th Anniversary! Season 5 KANA-BOON's OSHI-MEEN!!
Region: Tokyo
Venue: Zepp DiverCity (Tokyo)
Date: June 15, 2019
Tickets: Advance ¥3,500 (Tax Included) / Same-Day ¥4,000 (Tax Included)
*Separate drink fee charged upon entry
KANA-BOON's GO! GO! 5th Anniversary! Season 4
Solo Tour "Let's go 55 ONE-MAAN!!"
2019/01/19 @ LOTS, Niigata
2019/01/20 @ Kanazawa EIGHT HALL, Ishikawa
2019/01/26 @ CAPARVO HALL, Kagoshima
2019/01/27 @ WEATHER KING, Miyazaki
2019/01/29 @ DRUM Be-0, Oita
2019/01/31 @ DRUM Be-7, Nagasaki
2019/02/02 @ GEILS, Saga
2019/02/03 @ B.9 V1, Kumamoto
2019/02/08 @ Music Showa Session, Yamagata
2019/02/09 @ SENDAI GIGS, Miyagi
2019/02/11 @ Kooriyama HIPSHOT JAPAN, Fukushima
2019/02/14 @ Live House Hamamatsu Madowaku, Shizuoka
2019/02/16 @ club-G, Gifu
2019/02/17 @ Matsusaka M'AXA, Mie
2019/02/21 @ NEVERLAND, Nara
2019/02/23 @ SHELTER, Wakayama
2019/02/24 @ U☆STONE, Shiga
2019/03/02 @ Namura Hall, Okinawa
2019/03/09 @ THE WALL, Taiwan
Tickets: Advance ¥4,500 (Tax Included) / Same-Day ¥5,000 (Tax Included)
*Separate drink fee charged upon entry
*Tickets now on sale
KANA-BOON 5th Anniversary Website: http://kanaboon.jp/feature/5th_anniversary
KANA-BOON Official Website: http://kanaboon.jp
Karakuri Circus Official Website: https://karakuri-anime.com/