Explore the Beautiful Agriculture of Tokunoshima Island with Saki Shibata
Saki Shibata loves travel, both in her personal and work life. She was recently appointed ambassador of the Tokunoshima Island Gem Project.
Her position runs until March 31, and during that time she is going to introduce to all of us the "gems," or things made on the island, as well as its allures and charms.
Saki receives her official ambassador certificate. "I will put my all into promoting the appeals of Tokunoshima. Let's all work hard, together!" she says with enthusiasm and a smile.
View this post on Instagram
To know the products, Saki must first learn about the people making them and where. She gets her hands on a tourist guidebook of Tokunoshima and studies. The island is approximately 470km south of mainland Kagoshima. It takes about an hour to get from there to the island in a plane. It's also famous for triathlons and bullfighting.
The main produce farmed on Tokunoshima is sugarcane. You can see sugarcane growing all over the island, and there are lots of different products made from sugarcane in souvenir shops.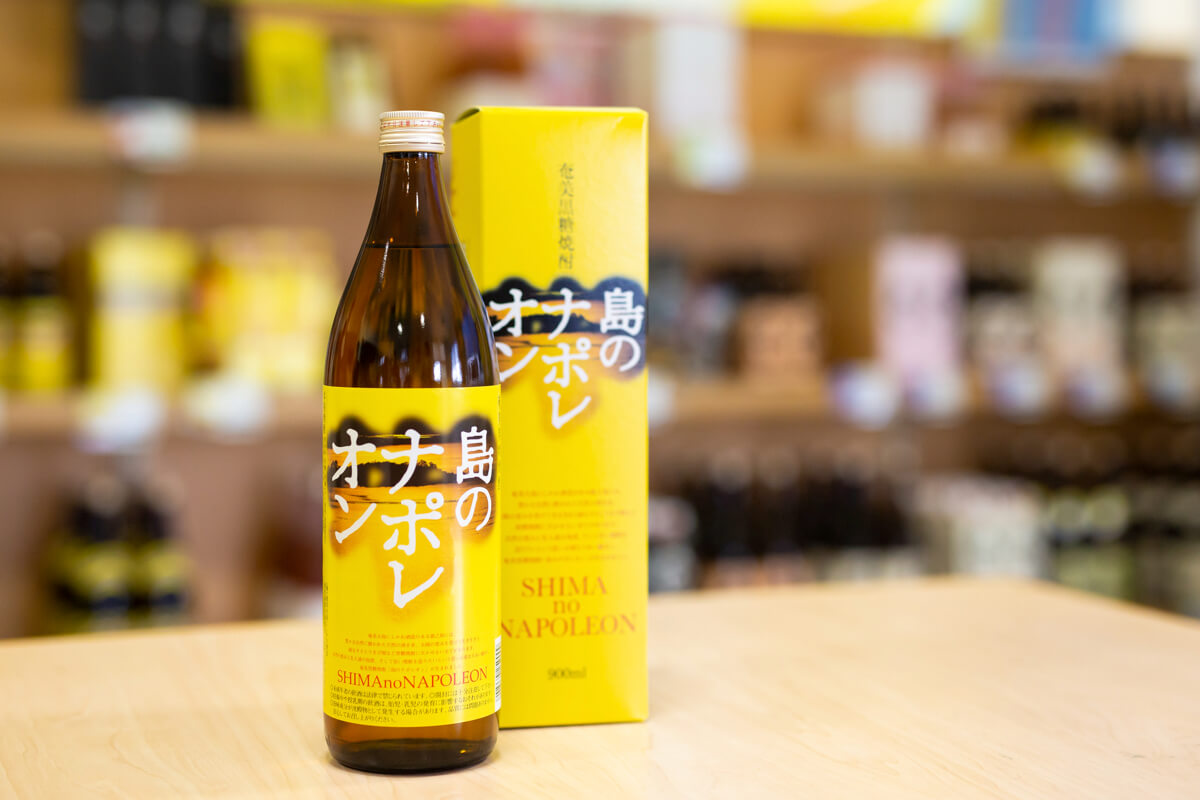 There is a rare and unusual product made from the island's sugarcane "Shima no Napoleon." It's a type of sugarcane shochu sold on the island, outside of which only Amami Ōshima has special approval to make it, a neighbouring island. Saki saw the alcohol in shops and restaurants on Tokunoshima.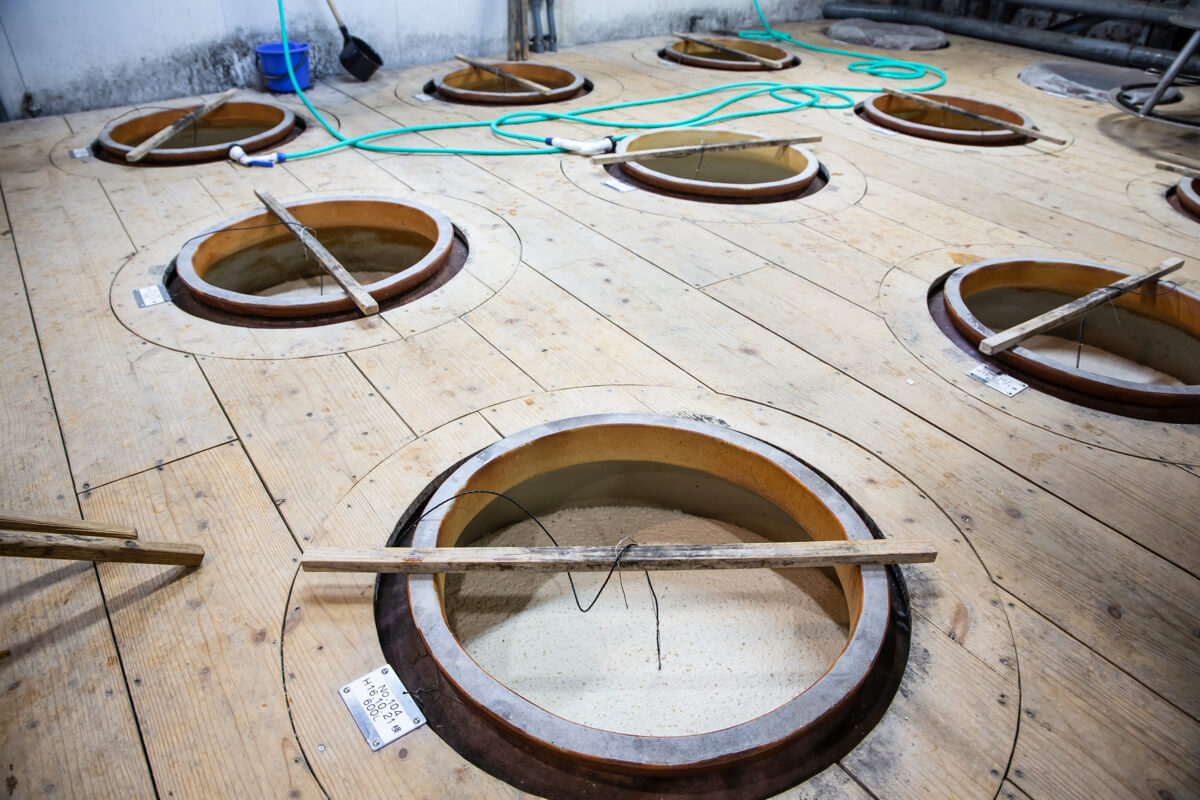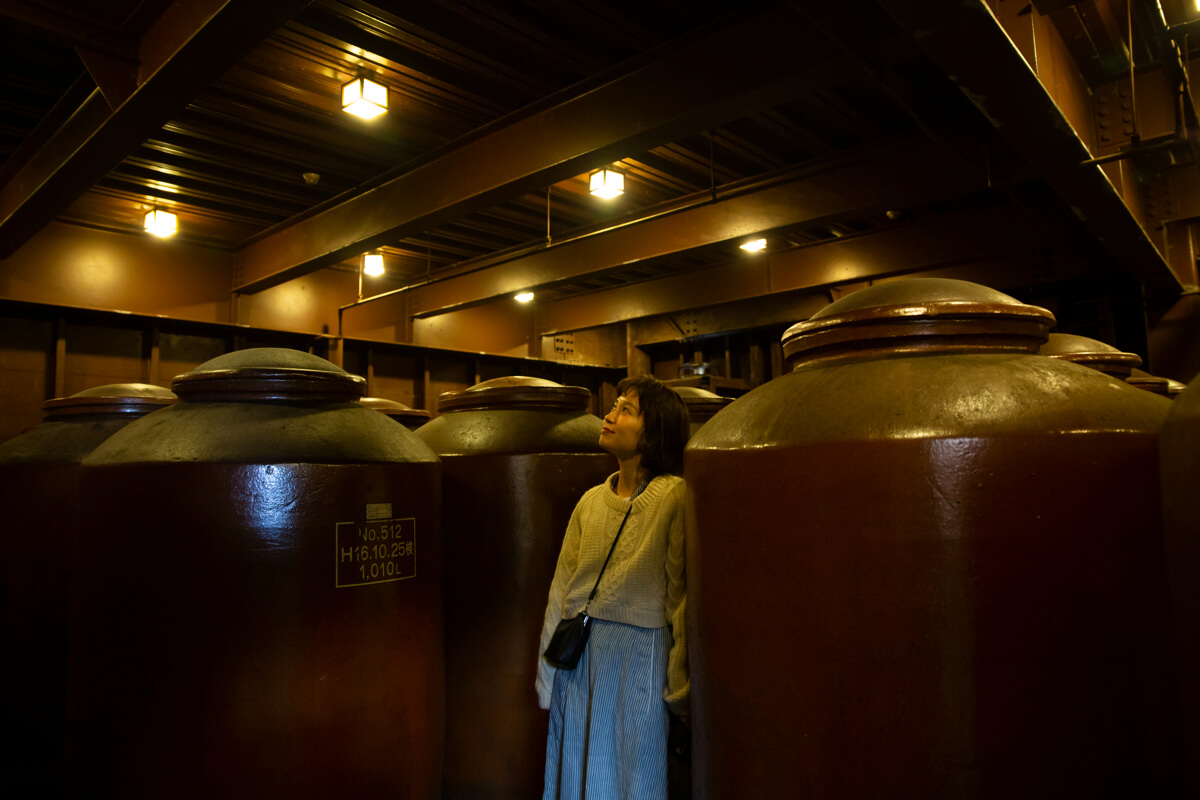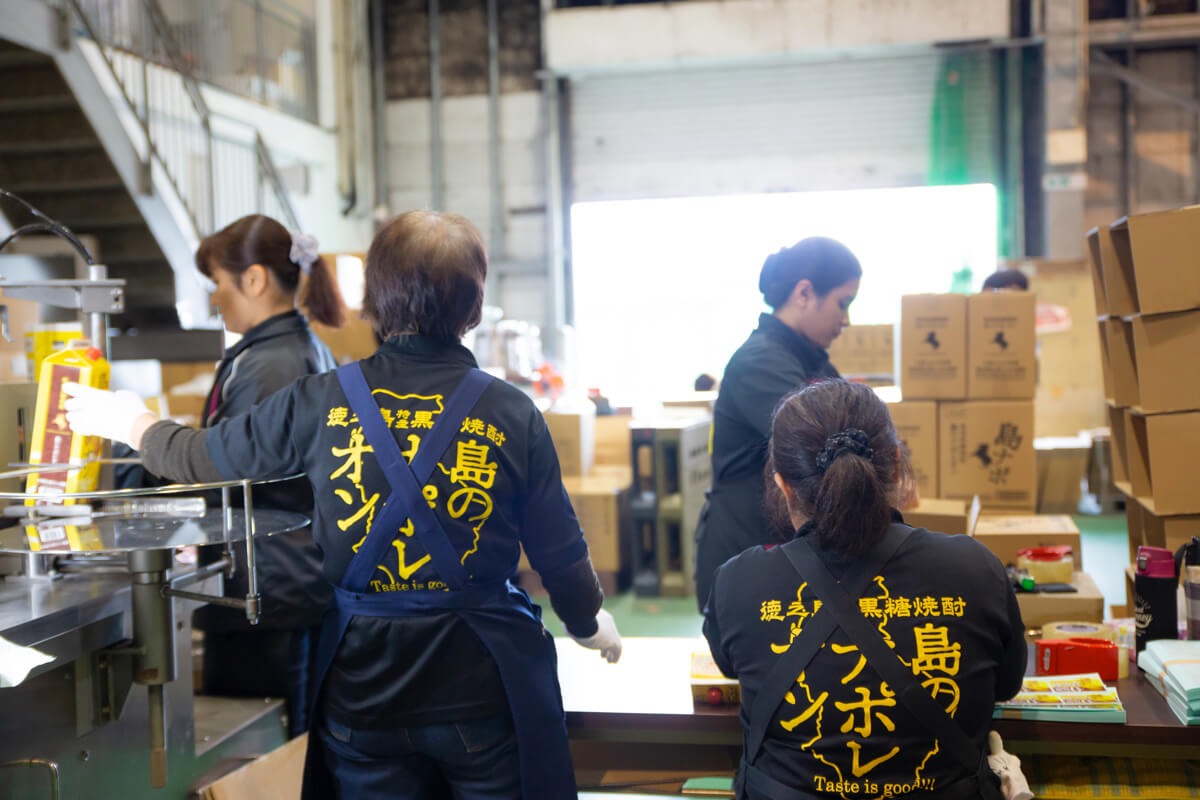 Sugarcane shochu demands delicate control and management in the production process. Multiple types of storage vessels are used to contain it. Saki felt even more so just how special Shima no Napoleon is when she saw the place it was being made.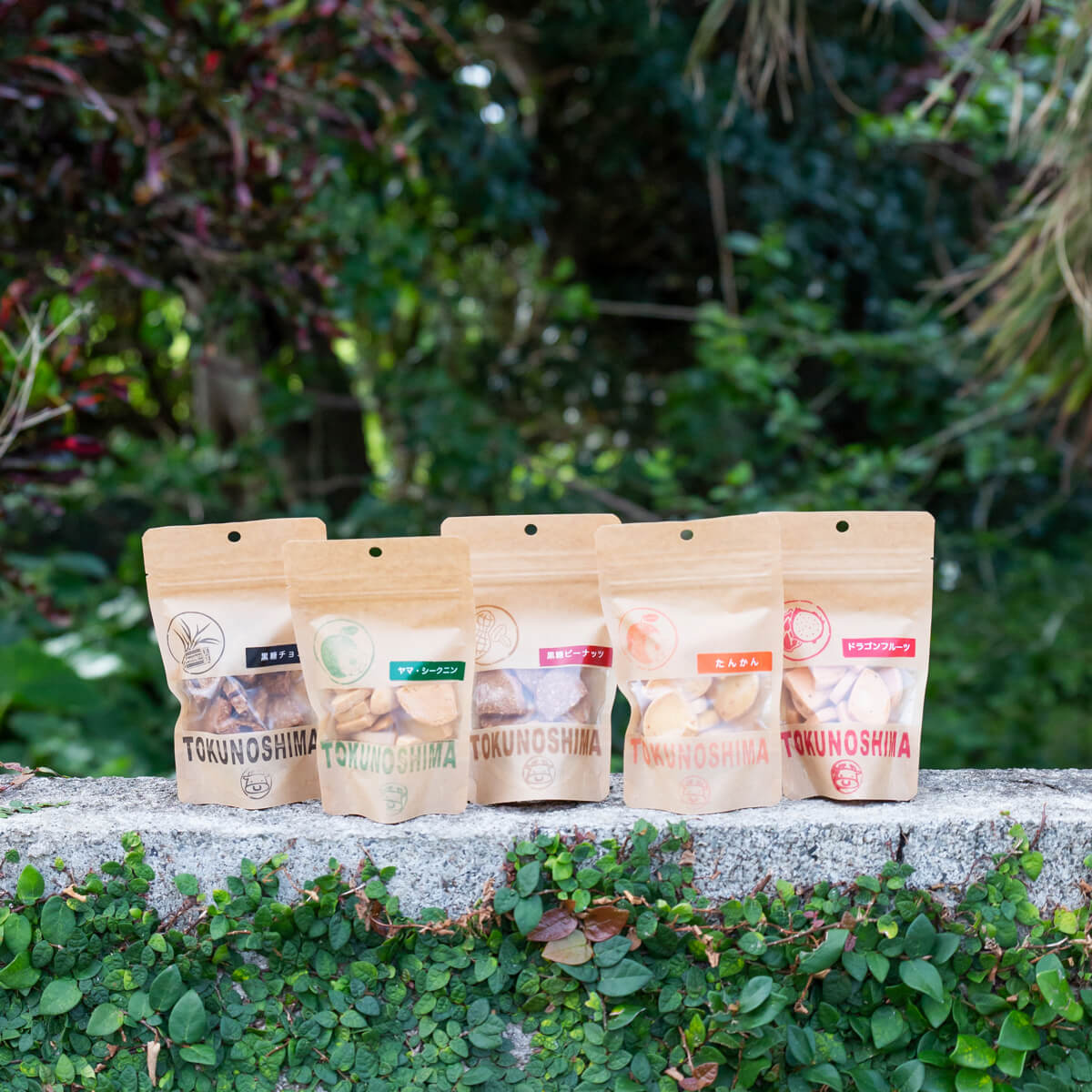 There are plenty more special products being made from the sugarcane too. This includes additive-free cookies. They are sold in various flavours and are made on Tokunoshima. The manager said that the cookies came about from a desire to stock more products in the island's souvenir shops using things available on the island. Much trial and error was put into crafting the best possible cookies.
You can get them in stylish pouches or high quality packaging for that proper souvenir feel. The box type is really cute!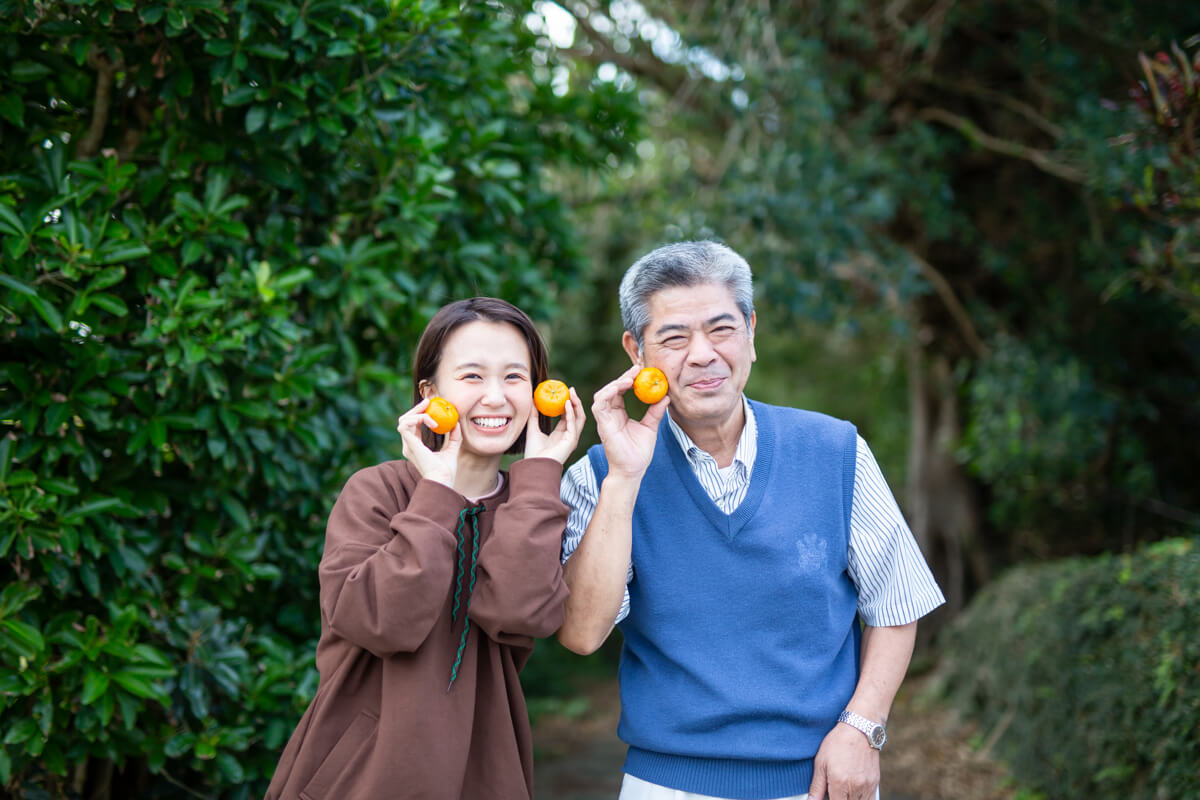 The manager also kindly showed us around the factory. He has a wonderful smile!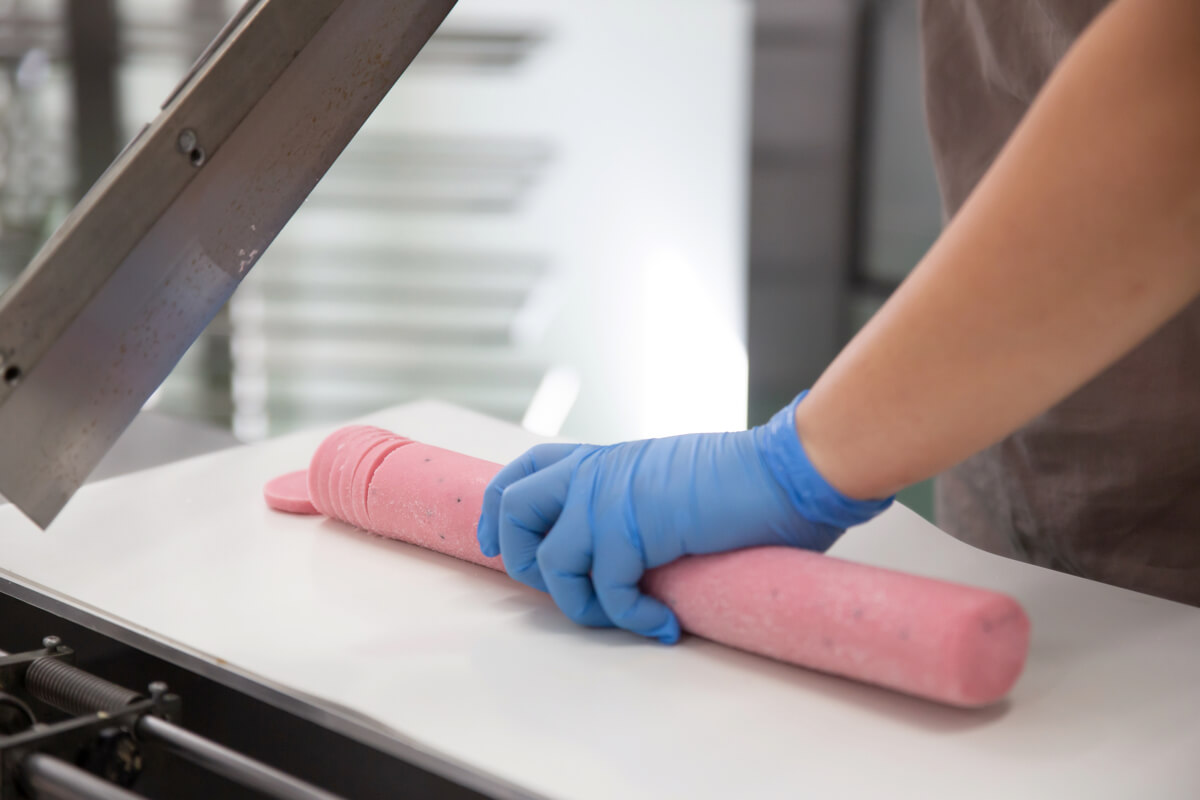 Saki was healed by the harmonious and peaceful atmosphere of everybody working.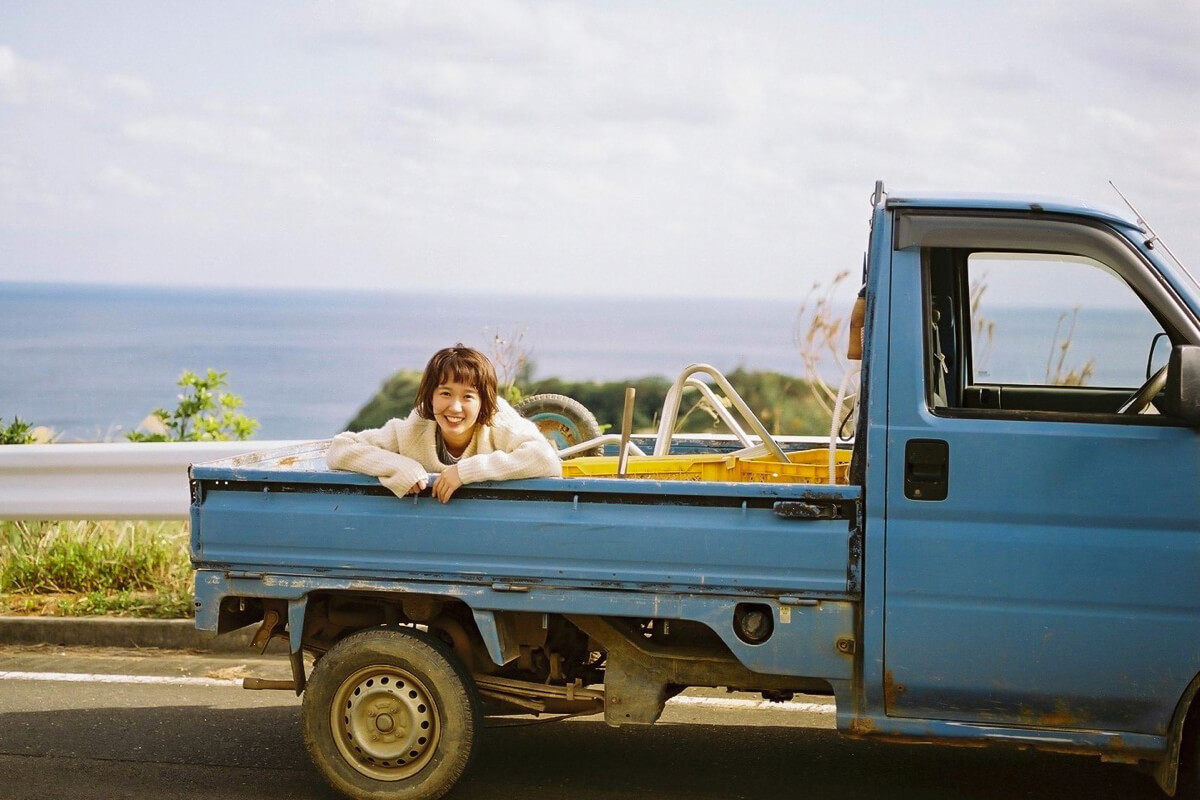 The next place Saki headed to was Tomita, an industrial association in Tokunoshima where they make raw peanuts. Tokunoshima is a producer of peanuts which has earned them the name Jimame, or "land of legumes."
The reason they sell the peanuts raw is because they want people to eat them with the flavour of their choosing at home. They also come with some simple recipes. Also, when planted, the raw peanuts give rise to sprouts in just a few days. People planting their own peanuts is something they want to encourage too.
Let's take a look at some of the other wonderful products. The Papaya Spice, a product of Okayama, goes well sprinkled lightly on meat, helping to bring out the meat's full flavour. It's packed with papaya enzymes and is supposed to be good when dieting.
The Buta Miso is an accompaniment to a meal and is made from Berkshire pig, ginger, peanuts and other ingredients.
If you want to visit Tokunoshima but haven't got time then we've got some good news for you! If you're in Tokyo between February 9 and March 8 this year, all of the "gems" you've seen up to now and more can be bought at Rito Kitchen in Nihonbashi. These are available for a limited time only, so head on over ASAP and enjoy the flavours of Tokunoshima.
■Information
Rito Kitchen Nihonbashi
Address: YUITO Nihonbashi Muromachi Nomura Building Floor B1F, 2-4-3 Nihonbashi Muromachi, Chuo Ward, Tokyo
TEL: 03-6225-2095
Here are the products that Saki was most interested in when visiting Tokunoshima.
The first is Shima no Hachimitsu, or "Island Honey" made by Shigeaki Maeda. This raw honey contains no sugar or additives. It has a very organic flavour that lets you taste the nature of Tokunoshima.
Mr. Maeda handles every part of the manual labour effort when creating his honey, from collecting bees to operating the centrifuge to packaging. He understands customers may become worried as the concentrated honey solidifies when it's stored below 14℃ (though this does not affect its quality, he explains), so he sells it from springtime.
Contact:Shigeaki Maeda #201 5553-8 Kamezu Tokunoshima-cho Oshimagun Kagoshina
This is called a Great Green Turban. You often see them spanning 20cm on Amami Ōshima, and you can even prep and cook them. Saki made them herself during her stay and enjoyed pasta and curry.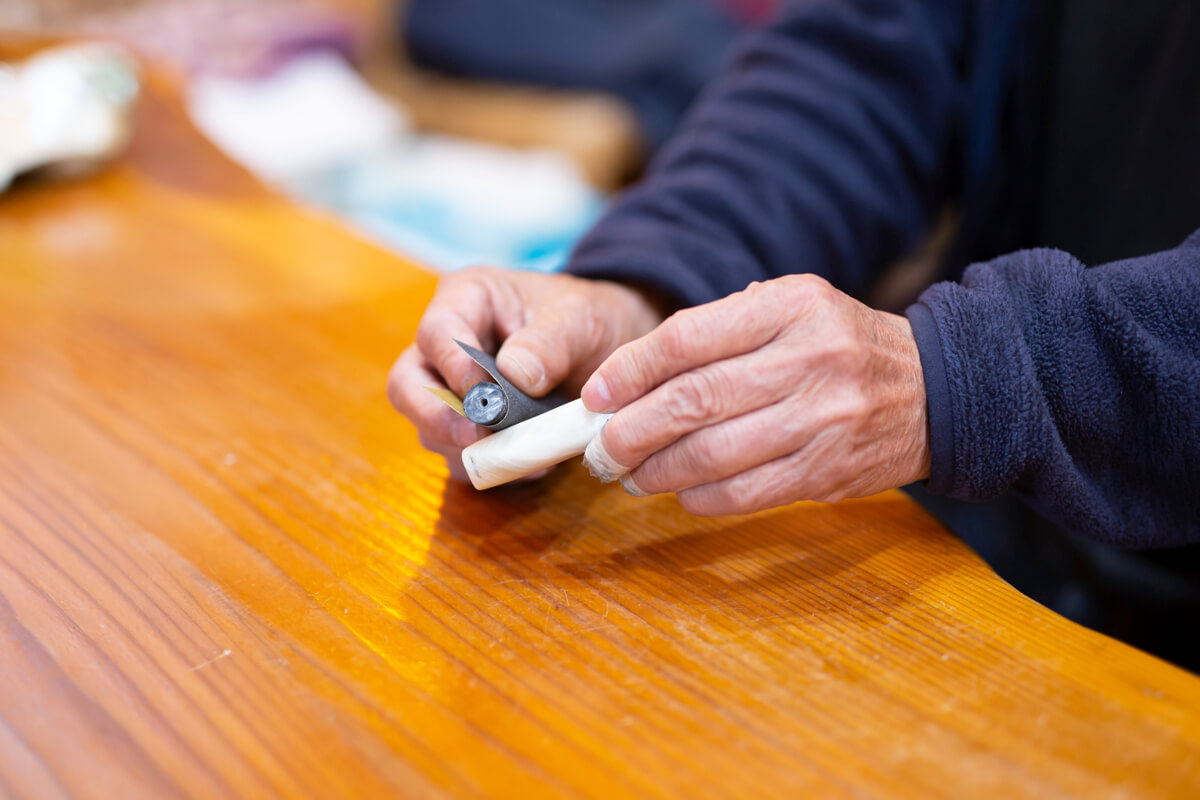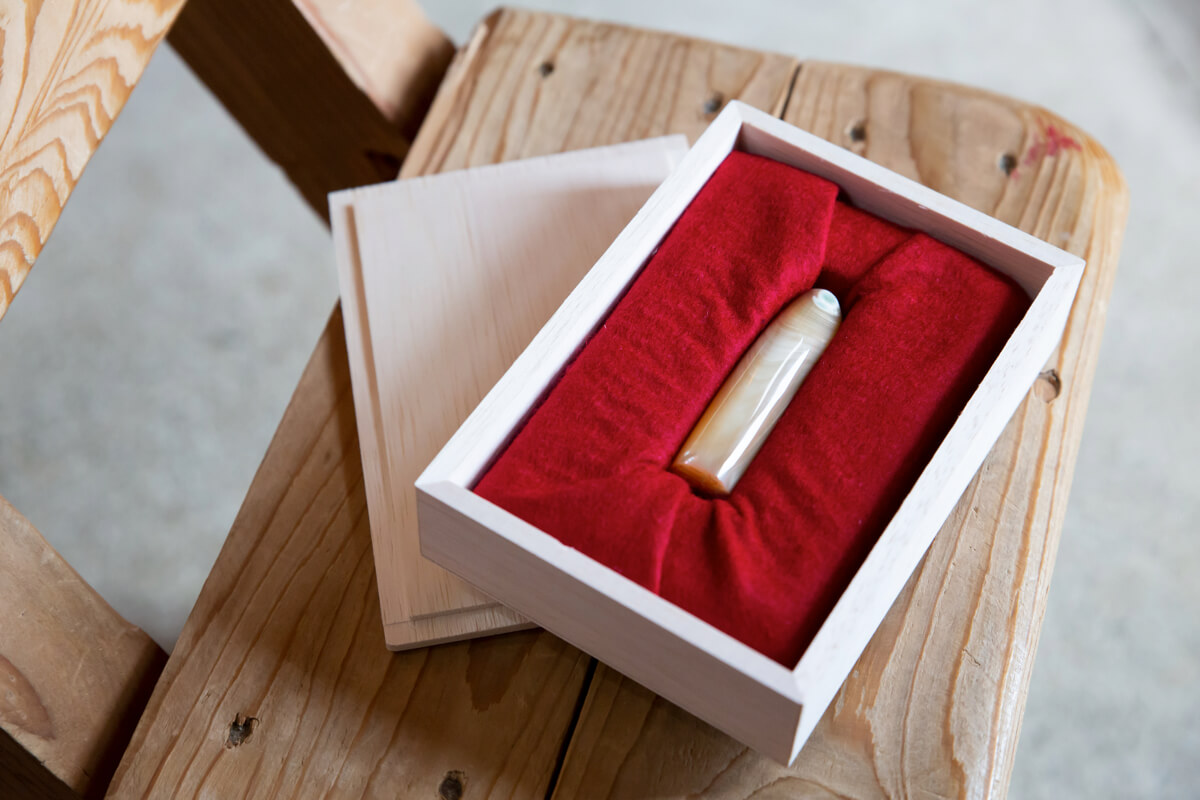 Blue Shell, a Great Green Turban workshop, uses their mother-of-pearls to create beautiful stamps. Each and every one is handmade by the owner Umeyama, so all of them have their own unique forms and shapes.
You can't miss out on products made with oranges native to Tokunoshima either. The Dressing Candy, a brand of ponzu, is made with orange juice and fine powder and uses absolutely no agrochemicals. It's a product that's hard to get your hands on anywhere else.
The 100% orange juice too is full of nutritional value and has even been called a "high power food."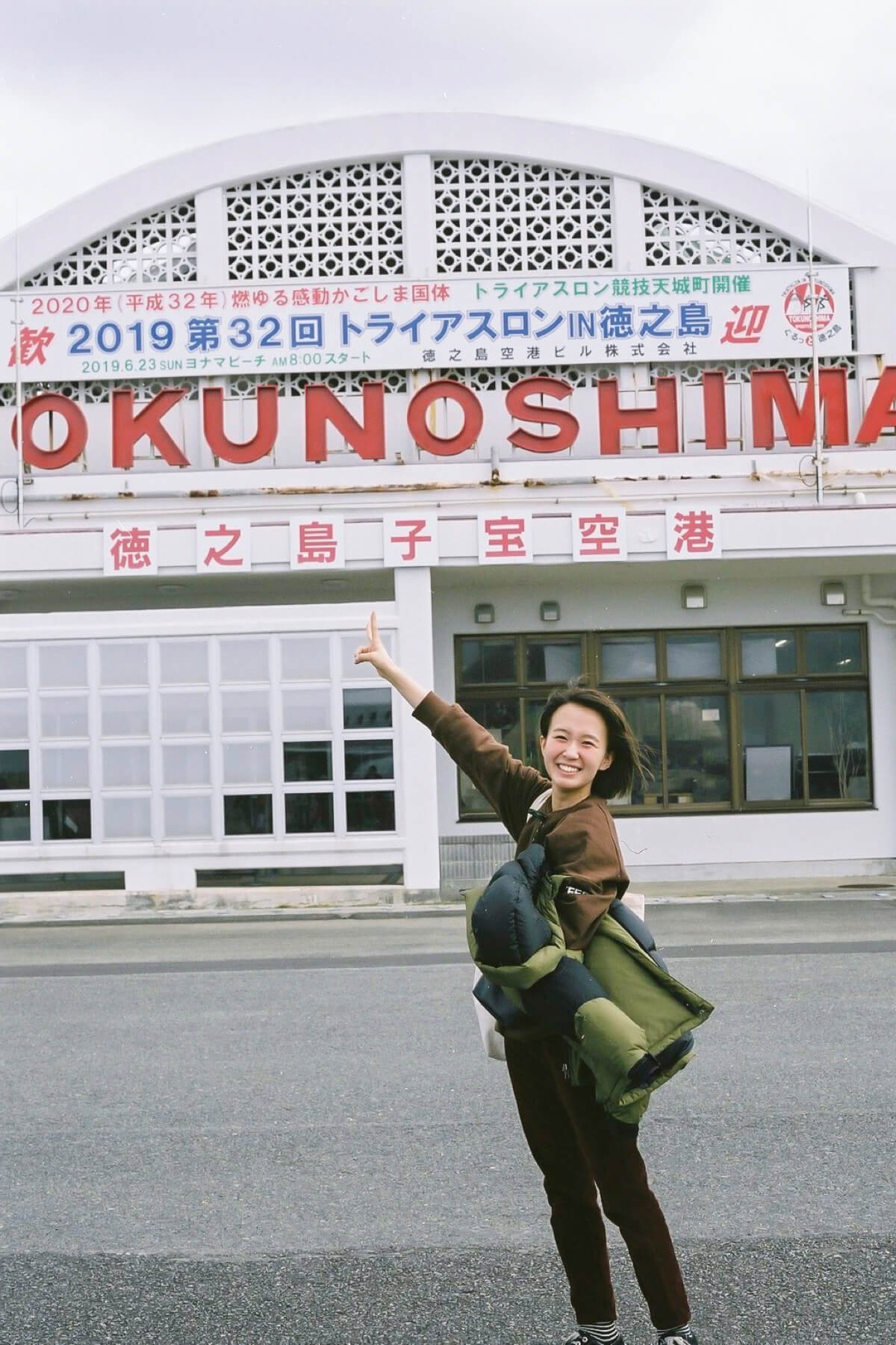 Tokunoshima Airport is nicknamed Kodakara Kuukou, or "the airport treasured with children." This comes from the high birth rate up and down the island. When you exit the airport you see women dubbed Nesugatayama as they look like the mountains when laying down. The airport is supposed to give you very good luck!
Try discovering the beautiful charms of Tokunoshima yourself too like Saki, the ambassador of the Tokunoshima Island Gem Project, and be sure to visit Rito Kitchen too to enjoy the natural flavours of the island if you can't make the trip.
RELATED ENTRIES
teamLab Now Holding Digital Art Exhibition at World Heritage Site Shimogamo Shrine in Kyoto

With the increase in number of collaborations between contemporary digital art and traditional and historical Kyoto sites, teamLab is getting in on the action with its new digital art exhibition "Digitized Forest at the World Heritage Site of Shimogamo Shrine."

We are joined by Instagrammer Macchan who recently attended the exhibition and who has provided photos for us.

Shimogamo Shrine is a shrine located between the Kamo River and Mount Kōya. It was registered it as a World Heritage Site by UNESCO. The shrine is associated good luck in marriage and welcomes sightseers from Japan and around the world. It can be reached by the 205 Bus from Kyoto Station and getting off at either Shimogamo Shrine (下鴨神社) or Tadasu Forest (糺ノ森前). It's also about a 20-minute taxi ride from Kyoto Station.

This marks the third run of teamLab's "Digitized Forest" exhibition at Shimogamo Shrine, and this year's exhibition has been made even bigger. It is running until September 2, 2019.

Floating by the Rōmon Gate of the shrine are spheres of light which change colour and emit various musical tones unique to the colour when touched by a person. They also react to the other spheres around them, changing to the same colour and letting out the same tone, creating a chain reaction.

Egg-shaped orbs of light can be found dotted around the Tadasu Forest by the shrine which illuminate the trees. Like the light spheres, when the eggs are pushed they change colour and play a musical noise specific to that colour, the sound and tone spreading through the forest.

These objects of light can also be found at Mitarashi Pond where they float on the water. The orbs shine brightly and then fade slowly as if breathing. If pushed by people or blown by the wind they will change colour and emit sound.

The best part about teamLab's art exhibitions is how visitors become part of the exhibition itself by interacting with the installations, offering a much more engaging experience than simply looking. Visit Shimogamo Shrine before the exhibition ends to see digital art meet a traditional Japanese shrine at night.

If you're looking for more sightseeing recommendations for Kyoto then be sure to follow Macchan on Instagram!

Photos by まっちゃん

Information

Shimogamo Shrine
Address: 59 Shimogamo Izumikawachō, Sakyo Ward, Kyoto, Kyoto Prefecture
Official Website: https://www.shimogamo-jinja.or.jp/english/

Digitized Forest at the World Heritage Site of Shimogamo Shrine, Kyoto Art by teamLab – TOKIO INKARAMI
Running: August 17, 2019 – September 2, 2019
Time: 18:30-22:00 (Last Entries 21:30)
Location: Shimogamo Shrine

Price: Weekdays ¥1,300 / Weekends ¥1,500
*Free entry for elementary school children and below. Must be accompanied by a parent or guardian aged 20+.

Official Website: https://www.teamlab.art/e/shimogamo/

Kagoshima's Sengan-en Gardens Nominated For Best Attraction in Travel & Tourism Awards

Both Sengan-en, Shoko Shuseikan Museum and Satsuma Kiriko Glassworks have been nominated for "Best Attraction" in the 2019 Travel & Tourism Awards, which are held in London every year as part of World Travel Market London (WTM).

This year marks the 40th run of WTM London, which brings together over 50,000 travel and tourism professionals from 186 countries to spread the latest tourism trends and must-visit locations around the world. The Travel & Tourism Awards is a universally recognised stamp of approval, held in front of over 500 seniors in the travel industry.

Sengan-en, Shoko Shuseikan Museum, and Satsuma Kiriko Glassworks have been recognised and nominated for their renovation efforts which have increased tourism. They are up against six other facilities in the same category, including Warner Bros. Studio Tour London – The Making of Harry Potter by Warner Bros Studios.

With only one entry from Japan, which location will take home the award? Japan will be watching intently for the reveal on November 5.

Popular Japanese Model Saki Shibata Releases Items in Collaboration With Pompompurin

Popular Japanese model Saki Shibata―known to her fans by the nickname Shibasaki―has teamed up with Sanrio's adorable golden retriever Pompompurin to release a collection of collaborative items on the character merchandise online store hopely.

"Pompompurin x Saki Shibata" Handbag – ¥2,500 (Before Tax)

"Pompompurin x Saki Shibata" Compact Mirror – ¥1,000 (Before Tax)

"Pompompurin x Saki Shibata" Pocketable Tote Bag – ¥3,000 (Before Tax)

Shibasaki is a huge fan of Pompompurin, and her cute collection includes a handbag, compact mirror and tote bag.

All of these items can be enjoyed by girls and women alike. Which do you have your eyes set on?♡

Haneda Airport Releases First Bubble Tea Which Passengers Can Enjoy as They Fly

XFLAG STORE + HANEDA is a small branch of XFLAG STORE and is located in Terminal 1 of Haneda Airport. On August 13th, they released three energising bubble tea flavours served in a bottle that you can take on board with you when travelling along domestic air routes. The three bubble tea flavours are; MILK TEA, HOJICHA (a type of green tea) and MATCHA. 

These bubble tea flavours are limited to XFLAG STORE + HANEDA and were created with the intention of providing a splash of energizing fun to tiresome travels. 

As long as you screw the lid on properly, you can store your delicious drink in your bag and even carry it onto your flight so you can enjoy it whilst soaring through the clouds. This is the first time a shop at Haneda airport has ever sold a bubble tea drink with the intention of flight passengers taking it on board with them.

*Drinks and liquids are usually permitted on domestic flights in Japan. Please check the specific rules of your flight by referring to the official website of your airline. 

To commemorate the release of the new bubble teas, XFLAG STORE + HANEDA has launched an Instagram campaign with the chance to win an Amazon gift card worth ¥10,000 (approx. 80GBP/95USD). 

To take part in the Instagram campaign for the chance to win a ¥10,000 Amazon gift card, be sure to take a photo with your XFLAG STORE + HANEDA bubble tea drink and then post the picture on Instagram with the following three hashtags:

#旅タピ #タピオカ #空の上で飲めるタピオカドリンク

Four winners will be selected.

Get your summer holidays off to a soaring start with a beautiful bottle of bubble tea. 

Information

MILK, HOJICHA, MATCHA Bubble Teas

Price: ¥650 (before tax)

Release Date: August 13, 2019 

Available at: XFLAG STORE + HANEDA 

Address: Haneda Airport Terminal 1 South Wing, floor 3 (3-3-2 Haneda Airport, Ota Ward, Tokyo)

*Bubble teas sold may differ in appearance to the images in this article. 

* The MILK Bubble Tea (cup) is also available at XFLAG STORE SHINSAIBASHI. Both the HOJICHA and MATCHA Bubble Tea flavours are limited to XFLAG STORE + HANEDA.

XFLAG STORE Portal Website: https://xfl.ag/soratapi

4 Must-Visit Fireworks Festivals in Kyoto This Summer

Kyoto―also known as the "old capital" and said to be the birthplace of Japanese culture. In its 1,200 year history, this ancient city has given rise to much of what can be considered quintessential Japanese culture. Fireworks are a monumental feat of summer in Japan with countless festivals up and down the country dedicated to them, and Kyoto is no exception.

If you're in Kyoto this summer then you mustn't miss these 4 fireworks festivals.

Kameoka Peace Festival Hozugawa River Fireworks Festival – A Magnificent Arsenal of 8,000 Beauties

This long-running event is held every year to pray for world peace. Its spectacular display features a lineup of fireworks specially selected by the Japan Fireworks Artist Association which aims to evolve the tradition of firework culture. Expect to see the night sky illuminated with a rainbow of colours from the festival's launch of 8,000 fireworks, including the Starmine which shoots a cloud of bright stars into the overhead abyss, as well as some original fireworks crafted for the festival such as the "Kamemaru Hanabi."

▼Kameoka Heiwasai Hozugawa Fireworks Festival (Kameoka Peace Festival Hozugawa River Fireworks Festival)

Date: August 11, 2019

Time: From 19:30
Location: Hozubashi Bridge
Official Website: http://kameoka-hanabi.jp/

Kyoto Nantan City Fireworks Festival – The Spectacular Starmine

Held by the riverbed of the Katsura River, the fireworks festival in Nantan makes use of the opposite shore from the viewing point which makes the fireworks look like they are raining down from the sky like a waterfall. The finale of this festival welcomes the behemoth of all Starmine fireworks which rips across the night sky in a blazing spread. The festival is also held as part of the Bon Festival and so lanterns are let loose down the Ōi River, creating a sight of subtle grace and beauty.

▼Kyoto Nantan City Fireworks Festival

Date: August 14, 2019

Time: From 19:30

Location: Katsura River
Official Website: http://www.yagi-hanabi.com/

Miyazu Toronagashi Fireworks Festival – Floating Lanterns & Fireworks For 400 Years

Held in the city of Miyazu, this festival combines fireworks with floating lanterns and shoryobune―boats adorned with tanzaku paper slips that are sent out to light the way for the deceased as part of the Bon Festival.  Floating lanterns on the water (known as toronagashi in Japanese) in Miyazu began 400 years ago. This year, it was counted as one of Japan's three biggest toronagashi events.

Together with the boat, around 10,000 lanterns are sent into Miyazu Bay, creating a beautiful and majestic atmosphere. Close to 3,000 fireworks are set to illuminate the sky above, leading to an indescribable beauty as the fireworks and lights give off their own light.

▼Miyazu Toronagashi Fireworks Festival

Date: August 14, 2019

Time: From 19:30

Location: Shimasaki Park
Official Website: https://www.kyo.or.jp/miyazu/hanabi/

Ine Fireworks – Fireworks Galore Envelop Ine Bay

Around 1,200 fireworks climb up and over Ine Bay, lighting the calm water surface and the funaya boat houses of Ine with their brilliance. The boat houses themselves are also strung and lined with hanging lanterns.

▼Ine Fireworks

Date: August 24, 2019

Time: 20:15

Location: Ine, Kyoto
Official Website: http://www.ine-kankou.jp/inehanabi/

Did you enjoy our pick? It isn't summer in Japan without fireworks. If you're travelling to Kyoto to catch some sun this year, finish the day off with one of its many fireworks festival―from traditional Kyoto-esque events to large-scale ones with 8,000 fireworks ready to be deployed.

Experience Kyoto at Night: 5 Must-See Spots – MOSHI MOSHI NIPPON

The ancient city of Kyoto enjoys waves of tourists and sightseers from around the world throughout the year. It is particularly hot during the summertime because it's situated in a valley. If you've never walked around Kyoto's towns at night then we invite you to add it onto your list of sightseeing experiences.

We have compiled a list of 5 must-visit locations to best enjoy Kyoto's nightscape. We are joined by Taka, a Japanese Instagrammer who conveys the beauty of Kyoto through his picturesque photographs which has has provided us today.

Kyoto Station & Kyoto Tower

The modern architecture of Kyoto Station is a juxtaposition against the traditional image of Kyoto. There are lots of great places inside the station where you can get up high and gaze down at Kyoto's streets, but the absolutely unmissable nighttime spot are the mirrored windows. When evening sets in, you can see Kyoto Tower―which is opposite the station―reflected on the outside. Of course, you can enjoy the tower during the day too, but at night they light it up, making for a truly magical sight.

▼Kyoto Station

Address: Higashishiokoji Kamadonocho, Shimogyo Ward, Kyoto, Kyoto Prefecture

Kyoto Station Building Official Website: https://www.kyoto-station-building.co.jp/

▼Kyoto Tower

Address: 721-1 Higashishiokojicho, Shimogyo Ward, Kyoto, Kyoto Prefecture

Opening Hours: 9:00-21:00 (Last Entries 20:40)

*Opening hours subject to change without notice

Official Website: https://www.keihanhotels-resorts.co.jp/kyoto-tower/

Yasaka Shrine

Yasaka Shrine is an easy sightseeing spot to reach being just a 5-minute stroll from Gion-Shijo Station. The shrine is a power spot said to provide good luck when it comes to marriage ties. It bustles with visits from people from around the world and is in fact open 24-hours a day.

Paying a visit at night provides you with an entirely different look at Yasaka Shrine. Why not dine out along Shijō Street and take a walk to the shrine when the sky turns dark?

▼Yasaka Shrine

Address: 625 Gionmachi Kitagawa, Higashiyama Ward, Kyoto, Kyoto Prefecture

Official Website: http://www.yasaka-jinja.or.jp/

Kyoto Minamiza Theatre

Minamiza is the oldest theatre in Japan and is officially registered as a Japanese Tangible Cultural Property. Like Yasaka Shrine, the closest station to the theatre is Gion-Shijo Station. Leave through Exit 6 and it's right outside.

Minamiza has a long history spanning back to 1610 when it was founded. In May this year, Kyary Pamyu Pamyu performed a special concert there entitled Kyary Kabuki Kabuki which made use of projection mapping, fusing history and tradition with the latest cutting-edge technology to provide a concert like no other. The theatre is becoming a new sightseeing spot as it is lit up at nighttime. All of the lights are turned on until 10pm after which just the roof lights are kept on.

▼Kyoto Minamiza Theatre

Address: 198 Nakanocho, Higashiyama, Kyoto, Kyoto Prefecture

Official Website: https://www.shochiku.co.jp/play/theater/minamiza/

Ninenzaka

Ninenzaka is a long winding road that leads up to Kiyomizu-dera temple and is also a very famous tourist spot. It is registered under the Important Preservation Districts for Groups of Historic Buildings. In the daytime, the street bustles with locals and tourists dipping in and out of the souvenir shops, but the dark evenings of Ninenzaka are another kind of wonderful. The number of tourists drops significantly at night meaning you can have the street all to yourself and take plenty of photos, warm lanterns lighting your way.

▼Ninenzaka

Address: 2 Kiyomizu, Masuyacho, Higashiyama Ward, Kyoto, Kyoto Prefecture

Official Website: http://www.2nenzaka.ne.jp/

Kiyomizu-dera

Kiyomizu-dera is a 25-minute walk from Kiyomizu-Gojō Station which is reached via the Keihan Main Line. Registered as a UNESCO World Heritage Site, this ancient Buddhist temple is a very popular tourist destination. What we want those of you to see when visiting in the evening is the beautiful sunset which can be seen from the temple, colouring the streets of Kyoto a gorgeous orange.

▼Kiyomizu-dera

Address: 1-294 Kiyomizu, Higashiyama Ward, Kyoto, Kyoto Prefecture

Opening Hours: https://www.kiyomizudera.or.jp/access.php

Official Website: https://www.kiyomizudera.or.jp/

Taka has visited so many incredible locations in Kyoto, so if you're planning a trip there and need some recommendations be sure to follow him on Instagram.

Photos: Taka

Stay in a Traditional Japanese Hotel in Kosuge Village Where the Population is Just 700

NIPPONIA Kosuge Genryū no Mura is a new hotel opening in the village of Kosuge in Kitatsuru District, Yamanashi Prefecture on August 17. The hotel is renovated from an old Japanese-style house that was originally used for local personages and was constructed over 150 years ago.

Kosuge is about two-hours from Tokyo and is completely enveloped in the natural environment with 95% of the land occupied by trees and nature. Its population is around 700 which is a mere third of its peak population. It is currently faced with a serious depopulation problem due to its ageing population.

The hotel will open in an effort to pass on the beautiful landscapes and culture of the village to the next generation. It hopes to aid in solving the problem of its declining population and empty houses while acting as a means to bring in tourism and sightseeing.

The hotel serves as just the first part of this village revitalisation project. It features 4 guest rooms called OHYA as a restaurant that seats 22.

There are three rooms in the main building and one in the basement. Each is designed with privacy in mind and each has its own concept.

OHYA 1

From the rooms guests can enjoy the view of the gorgeous Japanese-style gardens surrounding the hotel.

The restaurant menu concept is titled 24 Sekki, which denotes the twenty four seasonal turning points of the old Japanese calendar, and is made using carefully local ingredients so that guests can enjoy an authentic Kosuge experience.

All the staff at the hotel are local villagers. The majority of the ingredients used in there are grown and produced by the farmers of Kosuge. The hotel also offers other services for guests to  get to know the area better such as nature walks and bike rides through the village. You are made to feel like one of the locals.

A second building will be renovated in May 2020 to accommodate two more rooms. There are 70-100 vacant buildings in Kosuge, so there are plans in place to receive permission from landlords to make further repairs, improvements and renovations.

If you're travelling to Japan and are looking for a truly remote experience then why not visit the quaint little village of Kosuge in Yamanashi Prefecture?

Information

NIPPONIA Kosuge Genryū no Mura

Address: 3155-1 Kosuge, Kitatsuru District, Yamanashi Prefecture (In Japanese: 山梨県北都留郡小菅村3155-1)

Grand Opening: August 17, 2019

Rooms: 4 (10 People)

Price: From ¥25,000 per person (includes one breakfast)

Access:
①Approximately 2 hours by car from Tokyo.
②1 hour by bus from Ōtsuki Station via the JR Chūō Main Line, 70-minutes by car from Oume Interchange
③1 hour by bus from Okutama Station via the Ōme Line, 20-minutes by car from Lake Okutama

TEL: 042-887-9210

Reservations: Open from August 1, 2019 via the following website: https://www.ikyu.com/vacation/00050804/

Gaze at Shooting Stars at Akiyoshidai in Yamaguchi Prefecture with New Night Tour

Akiyoshidai is located in Mine, Yamaguchi. It is Japan's biggest karst plateau and is designated as a natural monument. If you love the stars in the night sky then you'll want to hear about the new shooting star night tours that have been announced by the Mine City Tourism Information Center.

Cities, towns and villages across Japan are seeking to cater tourist and travelers needs to experience something that only that place can offer which can be enjoyed by simply by 'looking.'

Akiyoshidai is a very popular site with photographers as it offers a clear and unbroken view of the stars. Mine City Tourism Information Center is capitalizing on this by offering more tours to visitors.


This series of tours will make it easier for people to travel to Akiyoshidai from the town area while taking advantage of a location where there is little artificial light.

Check the official website for more details on how you can witness the incredible Japanese night sky.

Information

Akiyoshidai Stars Accomodation Plan

Visiting Hakone? Pick Up A Freshly Baked Hakone Basque Cheesecake

A brand new Basque Cheesecake shop called Hakone Cheese Terrace opened on July 26th. The carefully balanced rich flavour and smooth texture of these cheesecakes makes them the perfect Hakone souvenir! Basque cheesecake is a type of burnt cheesecake that originated from Basque, Spain.

Hakone is home to a large number of Japan's popular tourist spots as well as relaxing hot springs and beautiful nature. Located just 1.5 hours from Tokyo, Hakone has an extraordinary atmosphere which will heal both your body and mind. Hakone Cheese Terrace opened to enhance the appeal of the nature surrounding Hakone resorts and to contribute to the fascinating culture of the area. 

The basque cheesecake comes in a mini cup so customers can enjoy this delicious treat while on the go exploring the local area. This is also the perfect souvenir size.

The cheesecakes at Hakone Cheese Terrace are made mostly from locally sourced ingredients. For a creamy, fresh taste, milk sourced from the south of Hakone is combined with high-quality cream cheese. An original recipe blend is used for a rich flavour and smooth texture.

The cheesecakes are baked fresh at the shop so you can enjoy your cheesecake at its most delicious stage. Rock salt, black pepper and soy sauce are available as toppings for customers to discover a new flavour.

Come enjoy the flavours of Hakone to your heart's content at Hakone Cheese Terrace. 

Information

Hakone Cheese Terrace  

Address: 54 Motohakone, Hakone, Ashigarashimo-gun, Kanagawa

Access: 3-minute walk from Motohakone Minato, 1-minute walk from Hakone Jinja Iriguchi (Hakone Shrine entrance), Hakone Tozan Bus.

Opening Hours:  9:00 ー 16:00

Official site: https://hakone-cheese-terrace.com/

Tokyo DisneySea's New 'Song of Mirage' Show is a Must-See

Tokyo DisneySea fans have been waiting in excited anticipation for the opening of the park's new attraction Soaring: Fantastic Flight on July 23. But did you know that an all-new show also started on the same day?

I visited Tokyo DisneySea together with models Saki Shibata and Kanako to see this new show. It's called Song of Mirage and features Mickey, Minnie, Donald and Goofy as the cast.

The show takes place at the Hanger Stage in Lost River Delta. Mickey and the rest of the cast are led to the mysterious city of  Rio Dorado by a cane that Donald found.

From the very start of the show the characters are sucked into this magical place by the mysterious cane. During this time Donald ends up getting himself in trouble. Mickey also takes part in a dance battle where he shows off his cool moves which leaves Minnie positively in awe. Each character has their own performance which guests can look forward to seeing.

The most overwhelming part of the show however is the voice of the diva who appears during the set. She sings beautifully yet powerfully and it gave me goosebumps.

The singing and dancing throughout, as well as the realistic projection mapping were all spectacular. We were completely drawn into the story and the vibrant and dynamic performances that tied it together.

The performers singing and dancing in their golden costumes too were a sight to behold.

Saki's reactions were really charming as her face changed every single second while she laughed, clapped and really got into the show. Kanako, who loves Disney, was extremely pleased to see her favourite characters on stage too.

There is both reserved and free seating at the show. Reserved seating must be booked in advance but is allocated through a lottery system where people are chosen randomly. The schedule for bookings can be found on the official website.

The Disney cast wear adventurer costumes during the performance, and you can buy plush toys of them wearing them too!

If you're visiting Tokyo DisneySea then be sure to catch the show during your breaks between attractions and parades.

©Disney

Soar All Over The World With DisneySea's Brand New Attraction Soaring: Fantastic Flight

Tokyo DisneySea will open their new attraction Soaring: Fantastic Flight on July 23. This ride is an immensely popular attraction at theme parks around the world. DisneySea has created a new adaptation of this ride, offering a brand new and original experience to visitors.

Model Saki Shibata from MOSHI MOSHI NIPPON Editorial Department headed to DisneySea with model Kanako for an exclusive opportunity to experience this attraction before it opens to the rest of the public!

Climb up the stairs next to the Mediterranean Harbor and the attraction will lie right before your eyes. 

Before you enter the building, you will notice that there are lots of photo spots outside. 

You will also spot Camellia Falco; a keen flyer who became the first woman to be accepted in the Society of Explorers and Adventurers in 1851.

The Museum of Fantastic Flight located in the Mediterranean Harbor is celebrating Camellia Falco's innovation in the field of aviation by holding a special commemorative exhibition dedicated to her and her research. 

The final room of the museum is a gallery filled with Camellia's outstanding achievements.

Finally, it was time to climb aboard the invention of Camellia and her colleagues; an aircraft called the Dream Flyer.

The Dream Flyer was a magnificent trip. We soared through the sky, through the nature and around famous places of the world.

We were propelled from one place to another, experiencing a range of new atmospheres and surroundings in so many ways. At each location, we felt the wind and temperature of each country on our skin and could even smell a mix of intriguing smells unique to each location. 

The final destination we arrived at was our most favourite… 

This DisneySea original attraction is overflowing with imagination. It was like flying through an imaginary world. You absolutely must check it out. 

Fantastic Flight Churros (Pineapple): ¥400

Fantastic Flight Drink (Lychee Bubble Tea): ¥450

To celebrate the opening of the new attraction, new Fantastic Flight-themed merchandise and foods have been released. Zambini Brothers' Ristorante is even selling pineapple flavoured churros and bubble tea. Just looking at the blue sky colour of these delicious treats will leave you feeling refreshed.

Postcard: ¥200 

Origami Notebook: ¥400

Socks (22 ー 25cm/ 25 ー 27cm): ¥700

Please check out the full goods range!

It has been quite a while since DisneySea has opened a new attraction, so the park is booming with excitement in anticipation for its grand opening to the public! Climb aboard the Soaring: Fantastic Flight ride and embark on a worldwide adventure! 

©Disney

3 Kyoto Tourist Spots to Visit and Cool Down at This Summer

The bustling Kyoto Prefecture is located in the Kansai region of Japan, adored for its historical architecture and richness in traditional Japanese culture for which it brings in tourists every year both Japanese and foreign.

Summertime in Kyoto is renowned for being very hot. We've compiled a list of 3 must-visit locations where you can cool down during the summer heat―each of which have beautiful sights―and how to get to them.

Explore the Caverns of Shizushi Limestone Cave Park

The only limestone caves in Kyoto Prefecture, Shizushi Limestone Cave Park offers an exciting mix of outdoor activities from cave exploration to camping, bird watching and much more. The caves are a designated national monument of Kyoto Prefecture. Many fossils have been collected from the caves that date back to before the Permian period (which ended 252.2 million years ago) including fusulinida and crinoids. The temperature of the caves sits between 12℃-15℃ throughout the year making it a very popular spot for cooling off during times of hot weather.

▼Shizushi Limestone Cave Park
Address: Shizushi, Kyotamba, Funai District, Kyoto

Access: Board a JR bus from Sonobe Station (JR Sagano Line) bound for Enpuku (園福線) and get off at Hinokiyama (桧山). Change onto a Choei (町営) bus. Get off at the Shizushi Limestone Cave entrance (鐘乳洞口) and walk for 5 minutes.

Opening Hours: 9:00-17:00

Website: http://www.kyotamba.org/質志鐘乳洞公園/

Beach Swings and Sunsets at Yuhigaura

Yuhigaura sits on the coast of Kyoto's Tango area and is known for its iconic sunsets. Every year during summertime, giant swings made from driftwood and other materials are placed onto the beaches. Sitting on these during the evening sunset make for an incredibly picturesque scene.

And this year they're serving an original drink called the "Magic Hour" for a limited time.

▼Yuhigaura
Address, 390 Aminocho Hamazume, Kyotango, Kyoto Prefecture

Access: Board the Limited Express Hashidate (特急はしだて号) train at Kyoto Station and get off at Yūhigaura-Kitsu-onsen Station (夕日ヶ浦木津温泉)

Homepage: http://yuukan.com/news/17/?view_oft=0

Amanohashidate Sandbar Illuminations


Last year's illuminations at the Amanohashidate sandbar brought in over 30,000 people. The sandbar is one of Japan's three scenic views. The illumination event is held annually with this year's running from July 13 to September 1. The lights turn the sandbar into a truly magical spectacle.

A special bar is also open for the light-up where you can get drinks along with several other exciting events surrounding it.

▼Amanohashidate Light-Up
Address: Monju, Miyazu, Kyoto

Running: July 13, 2019 – September 1, 2019
Event Details:  https://www.facebook.com/amanohashidate.machiakari/

Stay cool this summer in Kyoto by hitting up one of these tourist hot spots!