Mickey & Minnie Mouse Reveal Their Tokyo DisneySea® Easter Costumes
Disney Easter will run from April 4 to June 2 this year at Tokyo DisneySea® and Tokyo Disneyland® with both parks taking on different themes. At Tokyo DisneySea, Usa-Piyo, the cute chicken-rabbit mutation from the LINE messenger app, will make his first ever appearance alongside the Disney cast.
A new 25-minute show titled Tip-Top Easter will take place at Mediterranean Harbor this year. The harbour show will feature appearances from Mickey and Minnie Mouse. Newly-hatched Usa-Piyo chicks will celebrate alongside Mickey and friends as part of the show, there will also be a dance contest, and much more.
In the run up to the show, both Mickey and Minnie's costumes have received an early unveiling.
The cute costumes take on pastel colours with lots of Easter designs dotted around them.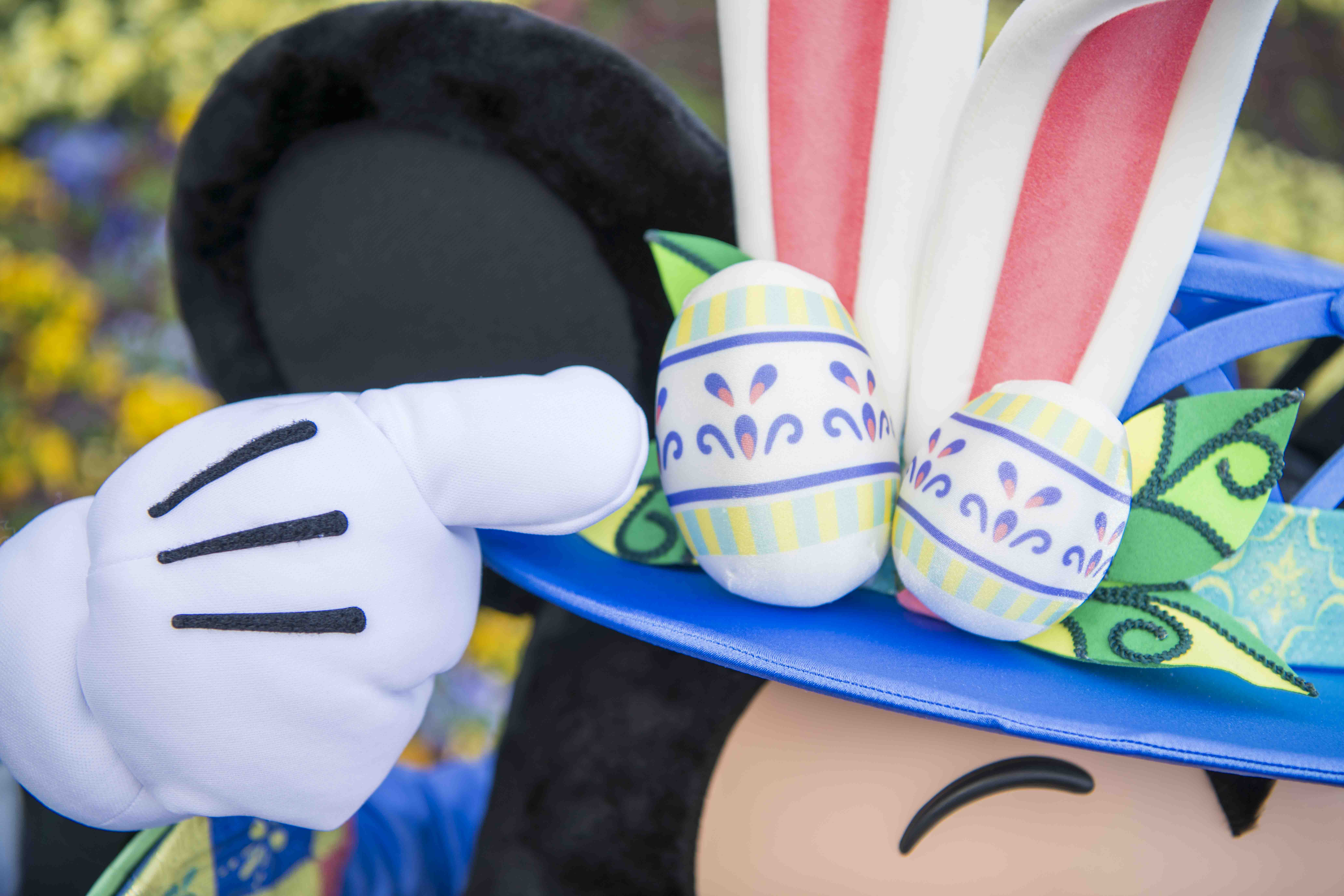 Mickey's hat is adorned with Easter eggs while his jacket collar has designs of the balloons that will appear as part of the show.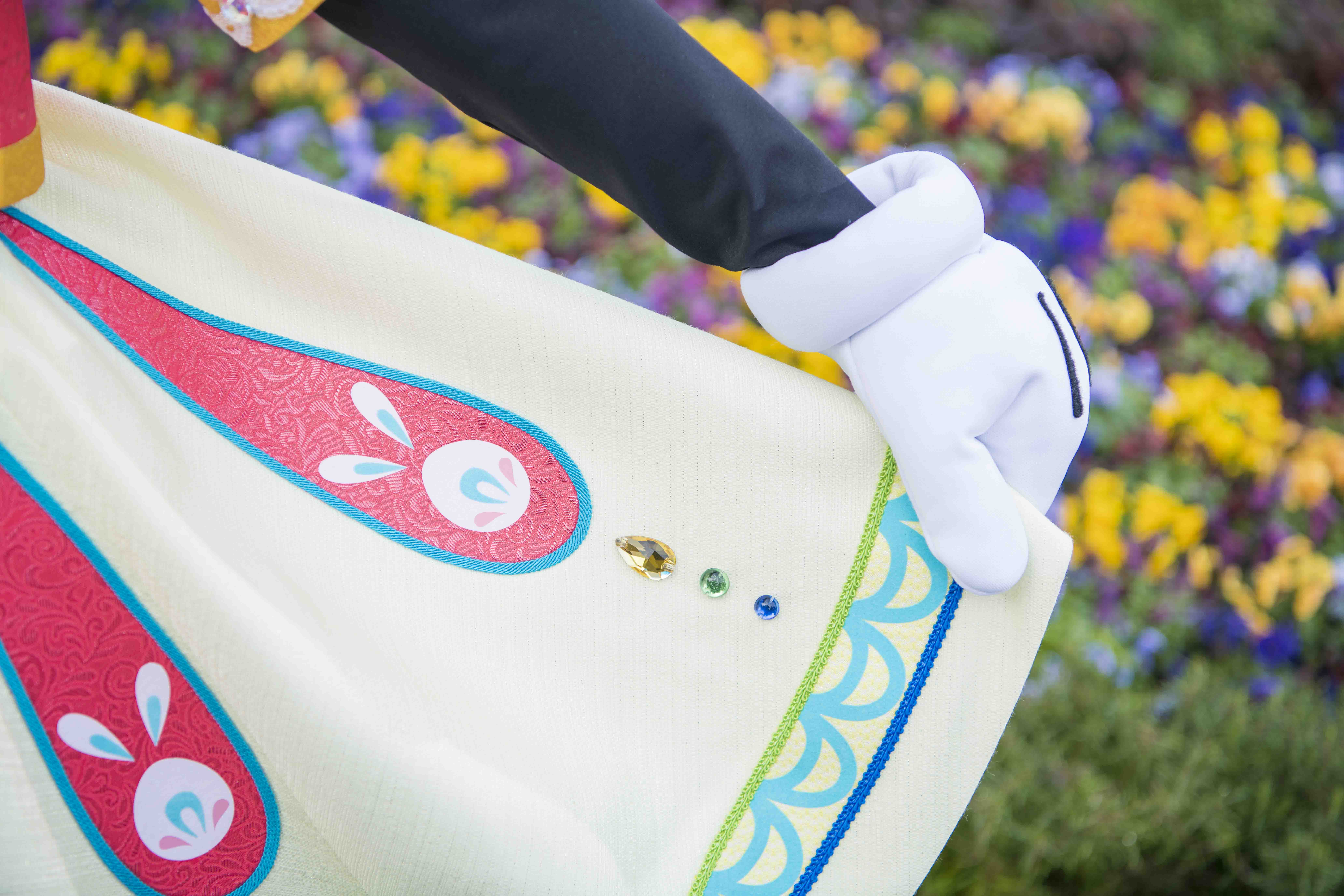 Minnie's stylish outfit has rabbits all around made from an Easter egg and rabbit ear design.
Of course, the other cast characters set to take part in the show will have Easter costumes on too. Celebrate Easter this year alongside the Disney cast and the adorable Usa-Piyo.
RELATED ENTRIES
Natural Donut Shop Floresta to Release Limited-Time Easter Donuts

Floresta, a handmade donut store using all-natural ingredients, will begin selling Easter-themed animal donuts next month! The special treats will be available until April 24, 2022.


In the Easter tradition, eggs symbolize resurrection and rebirth, and painting Easter eggs is a popular activity in western countries during the holiday season. Rabbits are also a common Easter motif and symbolize fertility and prosperity. Why not come celebrate with some of these cute and healthy sweets?

Limited Edition Easter Bunny Sweets Available at gelato pique café

From March 25 until April 27, gelato pique café locations around Japan will be celebrating Easter with three special Easter Bunny-themed sweets.

Easter Bunny Crepe

Easter Bunny Gelato

Easter Bunny Float

Last year, gelato pique café released an Easter Bunny soft-serve ice cream dish which was incredibly popular. In 2022, the brand has decided to release three unique treats under the theme of 'Happy Bunny Hunt.' Those with a sweet tooth can snag a crepe, gelato, or float during the event period, all decorated with white and pink shades perfect for spring. 

Information

Happy Bunny Hunt

Running: March 25 – April 27, 2022
Location: All gelato pique cafe locations

Official Site: https://pique-cafe.com/

Gelato Pique Releases Bunny-themed Easter Collection

Roomwear brand gelato pique has released a new Easter collection, complete with a bunny rabbit motif! The Innocent Bunny Collection is now available at participating stores nationwide, as well as the gelato pique online store.

Fluffy Bunny Series

Bunny Series Goods

Easter Satin Series

"The soft fur makes it feel like you're holding a rabbit in your arms!" 

A full lineup of roomwear and other items are available, including slippers, eye masks, makeup pouches, and plushies. Celebrate the spring season with these soft and adorable items!


Pastel Easter Sweets and Bakery Items Coming to Grant Hyatt Tokyo

The luxury hotel Grand Hyatt Tokyo will offer Easter sweets and baked goods at the on-site Fiorentina Pastry Boutique from April 1 until Easter, April 17, to celebrate the arrival of spring.

Easter Egg Macaroon

Easter Cookies with Icing

Easter Lollipop

Easter Bunny Brioche

This year, in addition to the new Easter Bunny and Easter egg macaroons, cookies with icing, lollipop chocolates, brioche in the shape of the Easter Bunny, and other sweets and bakery items will be available. Don't miss it!

Nagoya Tokyu Hotel Now Offering Limited-Time Easter Tea Set

Nagoya Tokyu Hotel's lounge Grindelwald is now selling offering an Easter-themed afternoon tea set through April 30, 2022! This new twist on the traditional set features plenty of pastels and spring touches. 

Top Row: Sweets

Middle Row: Scones

Bottom Row: Sandwiches

Easter Bunny Parfait (Available in April)

This fun tea set includes a tasty chocolate mousse in the shape of the Easter Bunny, a carrot-filled sandwich, and a panna cotta with a flower on top. Keep an eye out for the Easter Bunny Parfait coming in April!

Yowamushi Pedal Easter Merchandise to Appear at AnimeJapan 2022

Yowamushi Pedal fans will be able to pick up some exclusive Easter-themed merchandise during AnimeJapan on March 26 and 27!

Pins (Random, 9 varieties)

Acrylic Figure Stands (9 varieties)

Chibi Character Pins (Random, 16 varieties)

Chibi Character Acrylic Stands (16 varieties)

Metalic Postcards (10 varieties)

Bonus Round Stickers (25 varieties)

The merchandise will be on sale at the event and also available for preorder at Chugai Online. Items are scheduled to ship in June.

©渡辺航(週刊少年チャンピオン)/弱虫ペダル04製作委員会

Sanrio Puroland Opens Easter Event with Oldies Flare

Tokyo's Sanrio Puroland has begun its annual Easter celebration! The oldies-themed Puro Easter event will run until July 5, 2022.

This year marks the third Puro Easter event, and the annual stage show has been revamped for 2022! 'Egg 'n' Roll Easter! -BLAST' will be performed in the Entertainment Hall on the first floor of the park. Fans of My Melody and Kuromi won't want to miss out, as the popular characters will appear in brand new costumes.

Egg 'n' Roll Easter! -BLAST-

Limited-Time Easter Photo Spot

Easter Egg Hunt Mini-Game

Puroland Special Easter Greeting

Food & Dessert Menu

Original Easter Goods

An Easter-themed photo spot is located at the entrance to the 3rd floor with pop and retro style. Fans can participate in an Easter Egg Hunt mini-game, scavenging around Puro Village searching for eggs and collecting keywords to unlock an original video. Don't miss out on new food and merchandise during the event period, with colorful curries and pasta perfect for filling hungry tummies. 

 

The 1st-floor Event Corner will also allow guests to interact with characters dressed in Easter costumes. Staff will be dressed in Easter outfits!

© 2022 SANRIO CO., LTD. TOKYO, JAPAN  著作 株式会社サンリオ

Information

Puro Easter
Running: March 11 – July 5, 2022

Tokyo Disneyland and Tokyo DisneySea Release Their Own Spotify Music Playlist

Tokyo Disneyland and Tokyo DisneySea launched their first ever music playlists on all major streaming websites on Friday, including on Spotify and Apple Music.

Music from Tokyo Disneyland features everything from famous ballads and show music from the park to Tokyo Disneyland's nostalgic anniversary theme song, a "Ride Through Mix" that has you feeling like you're on the park's attractions, and more. It's a magic-filled Tokyo Disneyland musical fantasy.

Music from Tokyo DisneySea follows the same course as the Tokyo Disneyland playlist, except it also has the theme songs of the park's seven ports. It's packed full of imagination the likes of which you can only experience at Tokyo DisneySea.

New songs are set to be added from both parks each season, so you can feel like you're at Tokyo Disneyland and Tokyo DisneySea from your own home all year round!

Japan Coronavirus: Tokyo Disneyland® and DisneySea® To Close Temporarily Until March 15

Tokyo Disneyland and DisneySea will be temporarily closed until March 15 to reduce the spread of the new coronavirus. Japan's Coronavirus Countermeasures Taskforce has advised that there is a high risk of spreading the infection at large-scale sports and culture events and facilities where large numbers of people travel from across the country and congregate in one area. As many facilities and events in Tokyo are being restricted, postponed and even cancelled over the next two weeks, Tokyo Disneyland and DisneySea announced that both parks will close temporarily from February 29 – March 15, 2020.

The parks plan to reopen on March 16, 2020, however this will be decided following consultation with concerned administrative agencies and will be announced on their official website. If you have already purchased tickets which are valid during the parks' closing dates, please refer to the links below.

Disney Easter 2020: Usapiyo Returns to Tokyo DisneySea® With Cute Food & Drink Line-Up

Tokyo DisneySea's special springtime "Disney Easter" event will begin on March 27, and this year will once again see the arrival of the adorable yellow chick with rabbit ears Usapiyo to deliver a cute and fun Easter to guests in 2020. 

Lots of newborn Usapiyo will stumble their way out of eggs again this year. Since they have just been born, they follow people, copy them, and try their hardest. These cute bunny-chicks will show just how charming they are in the "Tip-Top Easter" entertainment show, where they will captivate the Disney cast.

In line with the arrival of the newborn Usapiyo chicks, a line-up of 19 menu items will be served from March 20, 2020, all of which are Easter themed with motifs like Usapiyo and eggs.

Special Set – ¥1,980 @ Horizon Bay Restaurant

Sparkling Orange Jelly Drink w/Souvenir Cup – ¥950 @ Sebastian's Calypso Kitchen

Head to Horizon Bay Restaurant at Tokyo DisneySea to order the special hamburger set, which has an Usapiyo cheese topping. Feeling thirsty? Then pay a visit to Sebastian's Calypso Kitchen for a refreshing orange jelly drinkーyou even get to keep the cup! The Usapiyo food and beverages available this Disney Easter are almost too cute to eat or drink.

Special Set – ¥1,070 @ Mamma Biscotti's Bakery

Strawberry Mont Blanc w/Souvenir Plate – ¥800 @ Mamma Biscotti's Bakery

If you're wanting something lighter, then order the egg, cheese and roast pork sandwich at Mamma Biscotti's Bakery. You get to take the plate home too.

There's lots of other Usapiyo and Easter treats to discover at this year's Disney Easter at Tokyo DisneySea.

*Please note that this menu line-up is subject to change without notice, and stock is available while supplies last for certain orders

©Disney

Puro Easter 2020: Sanrio Puroland's Easter Event Will Be 'American Oldies' Themed

Sanrio Puroland is serving its annual "Puro Easter" event once again this spring. Taking on an American oldies taste, this cute-retro combining event will run from March 13 to June 2.

A new show and the return of 2019's hugely successful "Egg'n'Roll Easter" show

Weekends will see the commencement of the "Easter Bunny Race," a new show to determine who will take the place as Sanrio Puroland's number one Easter bunny. You'll have to turn up to the show to see what rabbit characters will be competing!

Running: March 13, 2020 – June 2, 2020 (Weekends, Public Holidays & School Holidays Only)

Location: Wisdom Tree, Sanrio Puroland Floor 1F

Last year's "Egg'n'Roll Easter" show was so popular that it's making a return. It combines nostalgic music and fashion of the American oldies. All of the Sanrio characters performing in the show wear cute Easter themed accessories like bunny ears.

Must-eat Sanrio Easter food and desserts

For the Easter season only, Sanrio Puroland is serving up a colourful food and dessert menu, ranging from waffles topped with banana mix ice cream, whipped cream and chocolate sauce; a curry with blue roux and snow-white omelette, and more.

There's plenty of places to take great photos too, including at the entrance to the third floor of Puroland where there's a juice box wearing adorable bunny ears. You can take a picture that looks like you're enjoying a party together with Hello Kitty and the rest of the Sanrio cast.

There's also a back panel in the first floor entertainment hall with an Easter design which serves as the perfect backdrop for a retro pop photo.

Receive an entry discount by wearing polka dots

Those who arrive to Sanrio Puroland wearing a polka dot outfit will receive am Easter discount when entering the park. This doesn't include small items like bags, shoes, shawls or accessories. Full conditions can be found on the event page below in Japanese.

Experience Easter like never before this year at Sanrio Puroland.

©1976, 2009 SANRIO CO., LTD.  ©1976, 1989, 1996, 1999, 2001, 2004, 2010, 2012, 2020 SANRIO CO., LTD.

Tokyo Disney Resort® Celebrates Toy Story's Hamm With Pig Pink Merchandise

Tokyo Disney Resort is set to show some love to Hamm, everybody's favourite piggy bank from the Disney/Pixar animated film series Toy Story, from February 28 with the arrival of some exclusive Hamm merchandise. This includes fashion items with pink woven into it amongst other accessories and miscellaneous pig picks.

*All Hamm merchandise will be sold from March 2 with the exception of sling bags, which will be sold from March 23.

Dress up with Hamm

Short Sleeve T-Shirt: ¥3,900

T-Shirt: ¥3,900

The unisex t-shirts include one design with a print of Hamm's adorable face, and another more stylish t-shirt with a retro design.

Cap: ¥2,900

Body Bag: ¥2,900

Coins aren't the only thing Hamm can carry for you – with the new body bag, you can entrust your personal belongings to him, like your phone, card, coins, and so on, all while looking stylishly pink.

Pass Case: ¥1,900

Headband: ¥1,700

Other items include a pass case of Hamm's face, as well as a cute pig ear headband. There are lots of other items in the collection too.

Pink life dining

Tumbler: ¥1,100

Plate: ¥1,100

Fill the piggy bank that is your belly with food together with the pink tumbler and plate featuring designs that are actually used at restaurants throughout Tokyo Disneyland and Tokyo DisneySea.

Mini Towel: ¥680

Hand Cream & Lip Balm: ¥2,200

The mini towel, hand cream and lip balm set, and other items are all pocket-size, so you can take them anywhere with you.

This is just a small look at the pink range that's set to beckon spring early. Don't miss out on these exclusive items.

*Product designs and designs are subject to change without notice

*Available while supplies last

*Photos are for illustrative purposes only

©Disney©Disney/Pixar