It has been announced that Fragtime by popular manga author Sato (Living Dead, Day Dream Girls) will receive a TV anime adaptation. The manga was originally serialised in Champion Tap! from 2013 to 2014.
The series follows two high school girls, Moritani and Murakami. Moritani has the ability to stop time for three minutes a day. One day she decides to stop time to sneak a peek at the panties of the class idol Murakami, only to find that she is in fact immune to Moritani's powers. To apologise, she promises to Murakami that she will grant her any wish. It is a story of youth, romance and the worries experienced by high school girls.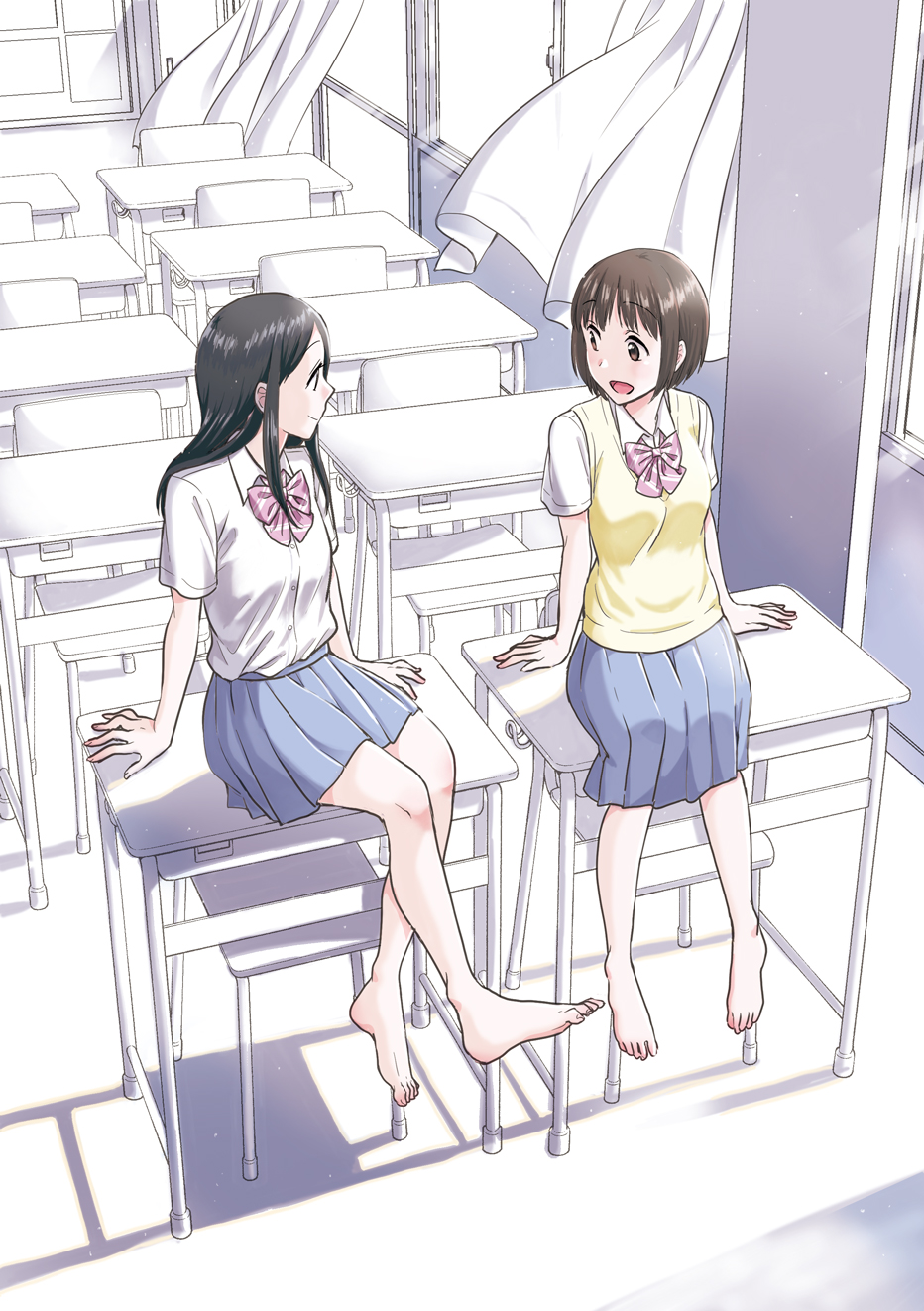 To celebrate the announcement of the anime adaptation, the manga's author Sato drew the illustration above. Posters and flyers with this picture are being used at Yuri Exhibition 2019 which is currently ongoing at Ebisu Sakura (恵比寿さくら) in Tokyo until March 24. A website and official Twitter account have also been set up.
Sato also made the following comment with regards to the adaptation: "Fragtime is getting an anime! I'm so happy! Thinking about seeing both of their stories unfold in a new form―anime―fills me with excitement. It's being handled by a wonderful team of staff, so I have every faith in them that they will deliver a wonderful series. I'm looking forward to it!"
The air date for the anime series has yet to be announced. Stay tuned for more updates.
Information
Fragtime
Official Website: frag-time.com
©Sato (Akita Shoten) 2014