Travel goods brand "gowell" is releasing a new Pokémon-themed travel series to make travelling more fun!
The new lineup of goods includes a Pokémon travel organiser pouch with a Pikachu design. Put your valuables in here to carry them around easily!
Pokémon luggage strap ¥1,800 + tax
This cute travel belt comes with a name tag and is essential for any trip! 
The series was created with the intention of creating the opportunity for people to spend time exploring with Eevee, Pikachu and other favourite Pokémon friends. You can really feel the active spirit of Pikachu from the designs. They're cute, eye-catching and overflowing with fun!
Pokémon luggage support strap ¥1,400 + tax
Keep an eye out for the cute Eevee designs too!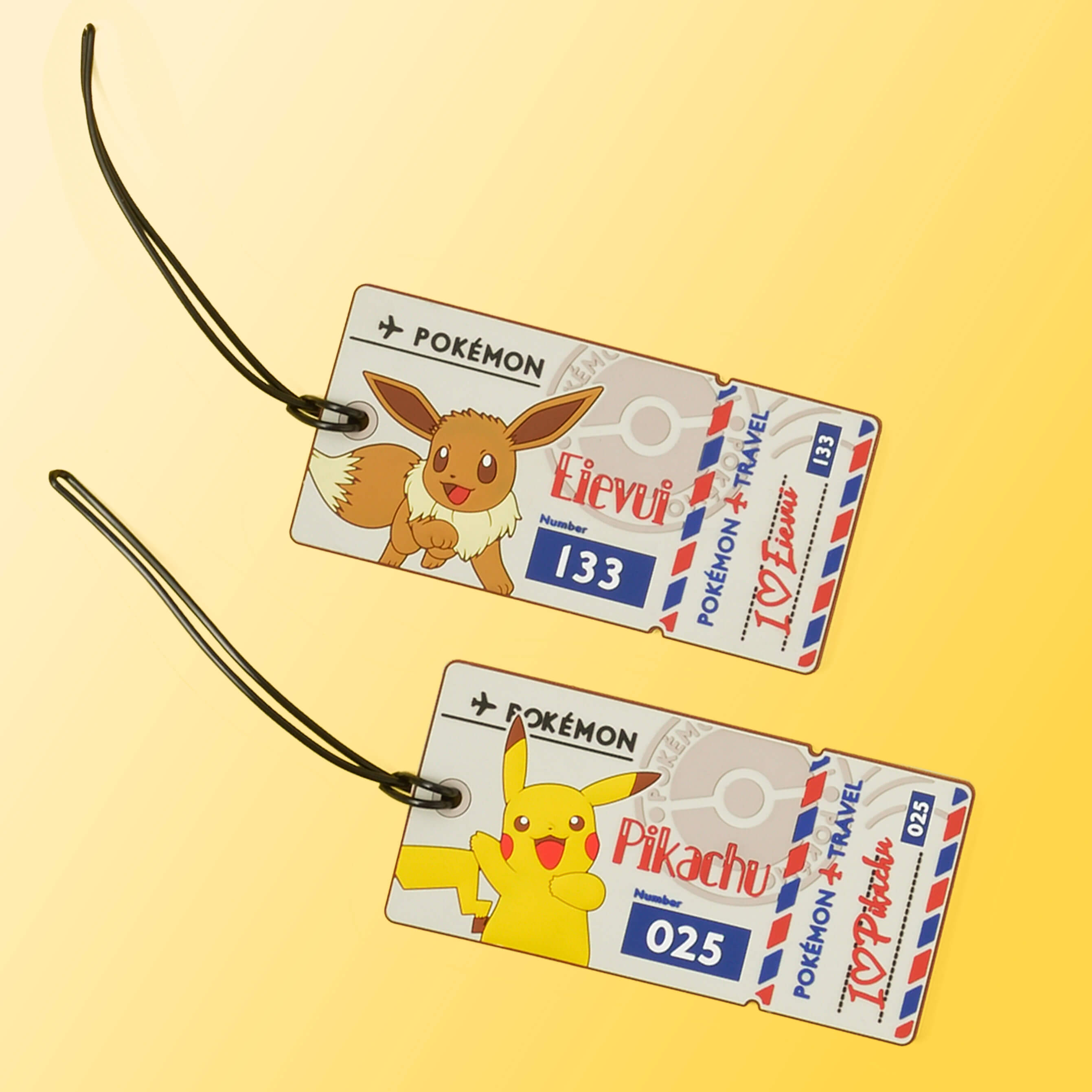 Pokémon suitcase nametag ¥1,200 + tax each (two designs)
As this Golden Week holiday is going to be particularly long, you're sure to be travelling a lot! So make sure you stop by the Pokémon centre first!
Information
Pokémon travel design series
Available at: Pokémon centres nationwide, airport shops, volume sellers, Pokémon/ anime/games shops, department stores, online shops (subject to change)
The lineup includes 6 varieties of items in total. Items not mentioned in the article are the following:
Pokémon passport cover: sitting Pikachu ¥800 + tax
Pokémon suitcase label: ¥300 + tax ※To include 4 designs.
Official website: https://www.gowell.ne.jp/products/list.php?category_id=47