The Original Devil May Cry is Coming to Nintendo Switch™
Gamers are gearing up for the release of the Resident Evil Origins Collection―which includes HD remasters of the original Resident Evil and Resident Evil Zero―and Resident Evil 4 on the Nintendo Switch™ on May 21, 2019.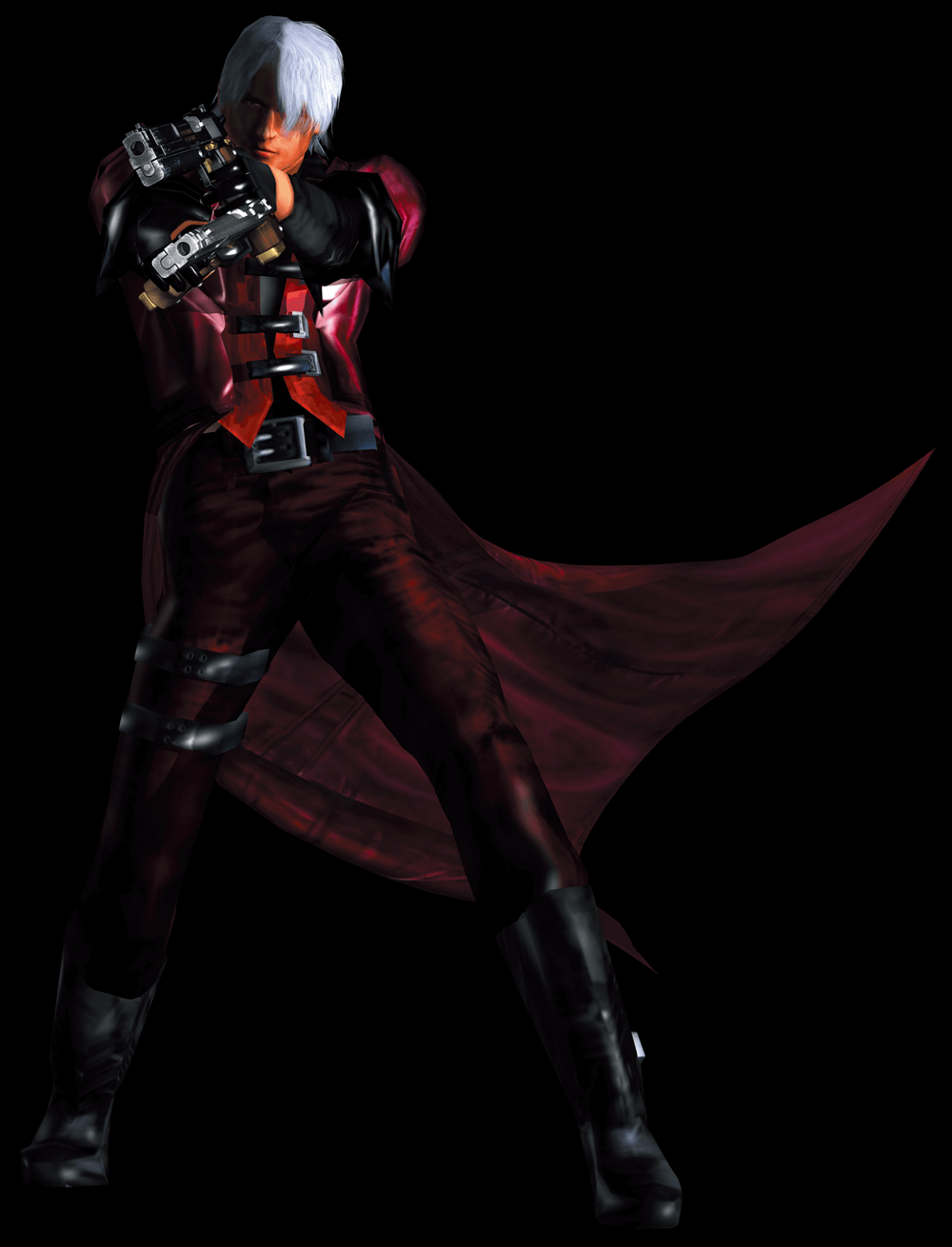 Capcom fans have now been treated to some even more delicious news. The company has revealed that the original Devil May Cry will be released on the Switch.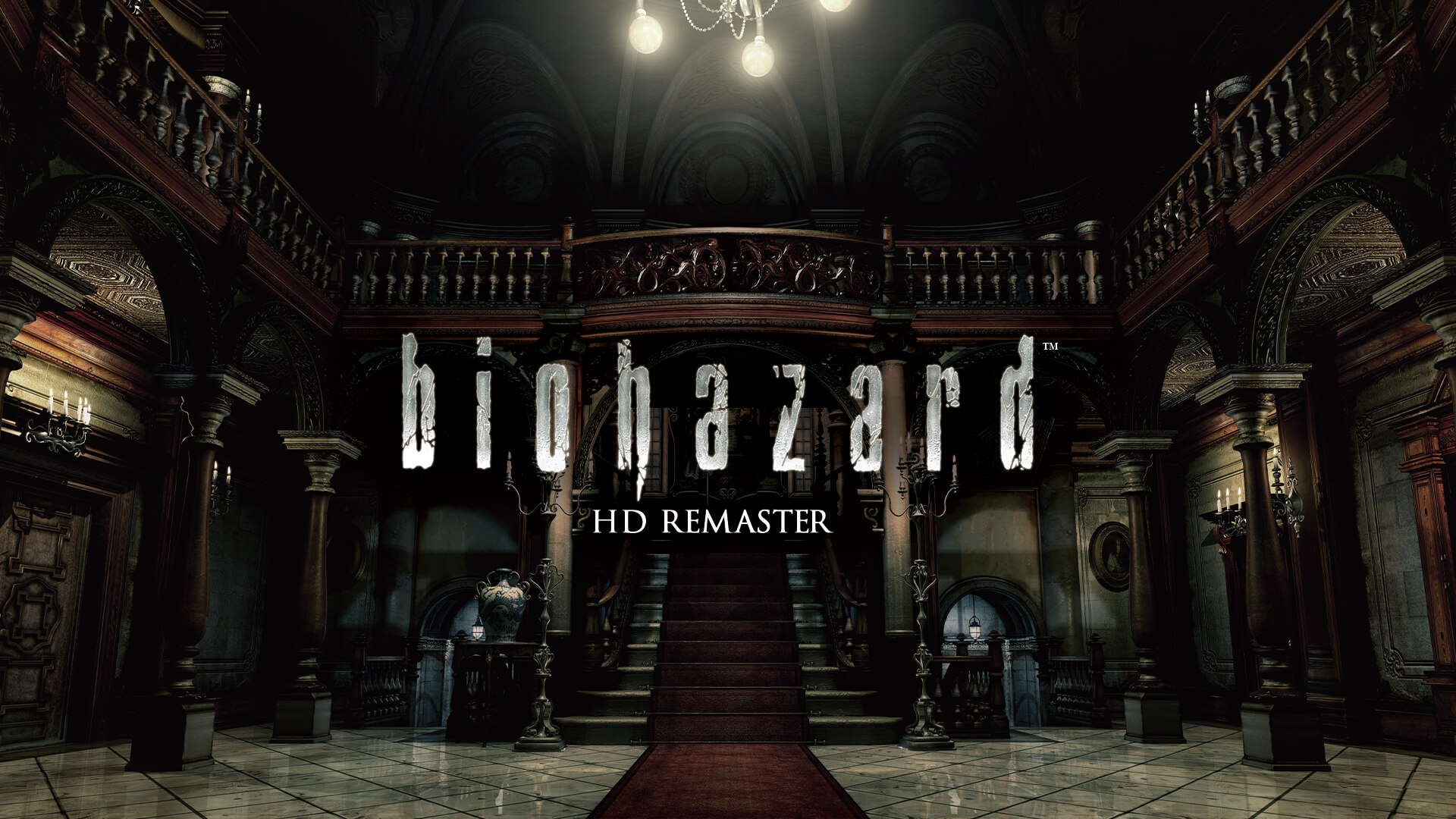 The Resident Evil remaster was released in 2002 as a remake of the original PlayStation game released in 1996. Everything from the graphics to the outline of the story was given a new edge. It received critical acclaim with many praising it had succeeded in being scarier than the original while also adding more depth to the already deep story. It was a faithful adaptation that was more shaped to the modern market and play style at the time of release. Capcom also produced the documentary Wesker's Report which provided backstory to the game series.
Resident Evil Zero HD Remaster was released in 2016 as a remake of the original 2002 Nintendo GameCube game. It serves as a prequel to Resident Evil. The original game introduced several different gaming mechanics including "partner zapping" in which players can switch between both main characters, Rebecca and Billy, to use their unique abilities and solve puzzles. The high-definition remake saw the introduction of a new play mode called Wesker Mode where the player takes control of Albert Wesker.
Resident Evil 4 was the first game in the series to adopt the over the shoulder third-person view perspective. The game is lauded for having a huge influence not only in the Resident Evil series but the video game industry as a whole.
The original Devil May Cry was released in 2001 for the PlayStation 2. It introduced the world to its iconic demon-hunting vigilante and superhuman power-pushing protagonist Dante. The franchise has garnered a huge fan base and has seen anime, comic and film adaptations. As of March 20, 2019 the series has sold over 19 million copies.
Fans can now look forward to playing the game in all of its hack-and-slash glory on the Nintendo Switch. The release date has yet to be announced.
©CAPCOM CO., LTD. 1996, 2019 ALL RIGHTS RESERVED.©CAPCOM CO., LTD. 2002, 2019 ALL RIGHTS RESERVED.
©CAPCOM CO., LTD. 2005, 2019 ALL RIGHTS RESERVED.©CAPCOM CO., LTD. 2016, 2019 ALL RIGHTS RESERVED.
©CAPCOM CO., LTD. 2001, 2019 ALL RIGHTS RESERVED.
RELATED ENTRIES
Kirby Celebrates 30th Anniversary with New Anniversary Cake and Plates

A new Anniversary Cake celebrating 30 years of Kirby is now available for purchase! Orders are open now on the Premium Bandai website.

Those who purchase the cake will be able to decorate it with the included chocolate pens and chocolate plates. The three layers of strawberry mousse, vanilla-flavored mousse, and sponge provide a super fluffy texture and sweet and sour flavor. The cake also comes with original plates featuring Kirby's face with his mouth wide open! Orders will begin shipping in December, and you'll want to grab your cake soon–orders will stop when the product is sold out. 

(C)Nintendo / HAL Laboratory, Inc. KB22-P4238

VTuber Collective Hololive Collaborates with Popular Game Among Us for a Limited Time

Popular VTubers from Hololive Productions are collaborating with the multiplayer online game Among Us for a limited time! The collab began on September 21, 2022.

30 special collaboration skins featuring Hololive personalities are now available in the game. Along with these, players can snag hats and visors! These can be purchased in-game and unlocked through gameplay. The Collaboration Cosmicubes will be available for purchase for three months, so get yours while you can!

The company is also planning on selling real-life collaborative goods to commemorate the event, so keep an eye out for more details coming soon!

Information

Hololive Production x Among Us Limited Time Collaboration

Start Date: September 21, 2022

Hololive Production Official Site: https://www.hololive.tv/

World's First Apex Legends Collaboration Cafe to Open in Tokyo and Osaka

The world's first Apex Legends cafe will be opening for a limited time in Tokyo and Osaka this summer! The Nessie Cafe will be held at Tower Records Shibuya starting July 22 and at Tower Records Umeda NU Chayamachi starting August 20. 

Over 100 million people around the world have played the battle royale title Apex Legends. Every aspect of the game, from the character designs to the maps and weapons, has been meticulously designed to create a truly engaging and fun experience. Basically, it makes sense that so many people seem addicted to it.

 

Menu at a Glance

Nessie & Wattson's W Curry

Supplies Box Sandwich

Nessie & Wattson's Crackling Orange Parfait

Nessie's Pancakes

A Nessie Surfaces! Cake

Drink Menu

Bloodhound / Gibraltar

Lifeline / Pathfinder

Wraith / Bangalore

Caustic / Mirage

Octane / Wattson

Crypto / Revenant

Loba / Rampart

Horizon / Fuse

Valkyrie / Seer

Ash / Mad Maggie

Newcastle / Nessie Latte

Drink in Original Bottle

PANKAN

The collaboration cafe will feature a selection of themed menu items based on Nessie, a loveable part of the title. Drinks inspired by every Legend in the game will also be available. Reservations are available by lottery only, but certain menu items will be available for takeout. Drinks will be available in a limited edition bottle. 

Those who make reservations for the cafe will also have the opportunity to purchase exclusive merchandise on-site.

Veteran players won't want to miss out on the world's first Apex Legends cafe!

©2022 Electronic Arts Inc. Electronic Arts, the Electronic Arts logo, Respawn, the Respawn logo, and Apex Legends are trademarks of Electronic Arts Inc. InfoLens Inc. is an authorized Electronic Arts licensee.

Information

Apex Legends – Nessie cafe

Tokyo Venue: July 22 – August 14 / Tower Records Shibuya *The cafe will be on the 2nd floor. Merchandise will be sold on the 8th floor.
Osaka Venue: August 20 – September 6 / Tower Records Umeda NU Chayamachi
Details: https://tower.jp/apex-nessie-cafe

Street Fighter 6 Coming in 2023, Characters and Battle System Revealed

The Street Fighter series is celebrating its 35th anniversary in 2022. Fans are excited following the announcement that Street Fighter 6 will be coming sometime in 2023 for PlayStation 4, PlayStation 5, Xbox Series X/S, and PC via Steam!

Along with an announcement trailer, characters for the upcoming title have been revealed. Fan favorites Ryu, Jack, and Chun-Li are back along with all eight original 'World Warriors' characters from Street Fighter II. A new character for the sixth installment, Jamie, has also been revealed! The game will be powered by Capcom's proprietary RE Engine, previously used to develop Devil May Cry 5, Monster Hunter Rise, and Resident Evil Village. Early footage of the game is extremely smooth, bringing the classic fighting game into a new generation. Fans will be able to engage with three distinct game modes: Fighting Ground, World Tour, and Battle Hub.

The beginning of the newly-released trailer shows off the World Tour mode, taking place in sprawling Metro City. The game will feature an extensive single-player adventure mode. What kinds of experiences await?

Street Fighter 6 will introduce a new 'Drive' System, allowing players more free reign when it comes to experimenting with how best to use a particular character. Five different techniques can be used when the Drive Gauge is filled, and these can be used to enhance a player's offensive or defensive options. Players can also engage an Overdrive Art similar to EX Special Moves from past titles.

Fans will notice the TV show-like quality of the announcement trailer. Streamers will find this an incredibly enjoyable game to play while chatting with viewers, as Street Fighter 6 will include real-time in-game commentary with audio recorded by "well-known talent from the fighting game community."

Look for more Street Fighter 6 news coming soon!

©CAPCOM CO., LTD. ALL RIGHTS RESERVED.

Information

Street Fighter 6

Release Date: 2023

Platforms: PlayStation 4, PlayStation 5, Xbox Series X/S, PC via Steam

Official Site: https://www.streetfighter.com/6/

Monster Hunter Rise x Haikyu Event to Open at Capcom Cafe

From April 15 until May 19, 2022, Capcom Cafe AEON LakeTown and Capcom Cafe Ikebukuro will be holding a collaboration with the anime series Haikyu!! and the popular action-adventure game Monster Hunter Rise!

The main visual for the collaboration has been revealed, showing the main characters from Haikyu!! clad in monster hunting gear. 

©古舘春一/集英社・「ハイキュー!!」製作委員会・MBS
©CAPCOM CO., LTD. ALL RIGHTS RESERVED.

Shenmue the Animation Reveals Additional Cast, New Details

Shenmue the Animation, based on Yu Suzuki's game series originally released for the Sega Dreamcast in 1999, is scheduled to be released in 2022! The series is being directed by Chikara Sakurai at Telecom Studios. 

Official Trailer

A trailer for the series has been uploaded to YouTube showing Ryo Hazuki's struggle against his nemesis Lan Di. The show is set in the nostalgic and beautiful city of Yokosuka and follows Ryo as he struggles to understand the death of his father. A key visual was also released alongside the trailer.

 

The new video footage also highlights the voice cast for the first time, including Masaya Matsukaze as Ryo Hazuki and Takahiro Sakurai as Lan Di. The two actors have also provided comments below.

 

The opening theme song UNDEAD-NOID will be performed by Kashitaro Ito, whose videos have been viewed over 80 million times.

Cast Comments

Masaya Matsukaze (Ryo Hazuki)


Thanks to the fans, I've been able to return to the role of Ryo after 20 years, and in my first anime role no less! 

Shenmue has been a very big part of my life. 

I hope that longtime fans and new fans alike will enjoy the show and that everyone will be able to experience the world of Shenmue. 

I can't wait to see the finished product either!

Takahiro Sakurai (Lan Di)
I'm Takahiro Sakurai and I'll be playing the role of Lan Di.


On a personal note, when I started working as a voice actor, I participated as a test voice during the development stages of Shenmue. That was my first encounter with this work.

That was a valuable experience for me.

I was so happy to hear that Shenmue would be reborn as an animated series.

The world of Shenmue has not faded from my memory in over 20 years. I hope everyone can enjoy it with me!

© SEGA / Shenmue Project

Otome Game Tears of Themis Inspires Limited-Time Cafe in Ikebukuro

From January 14 until February 6, Ikebukuro Sunshine City's E-DINER will feature a special menu inspired by the MiHoYo otome game Tears of Themis. 

Original Food Menu

Minase's Orange Pancakes: ¥990 (Tax Included) / Sakyou's Omurice with Handmade Tomato Sauce : ¥1,100 (Tax Included) / Moritsuki's Avocado Sandwich: ¥1,100 (Tax Included) / Izumi's Fresh Blueberry Parfait: ¥990 (Tax Included)

Original Drink Menu

Non-alcoholic Cassis Orange / Hot Blended Coffee / Matcha Cream Latte / Violet Jelly Soda: ¥880 each (Tax Included)

Purchase Bonus

Guests will receive one random coaster (9 varieties) for each food or drink order.

Merchandise

Acrylic Stand: ¥1,320 each (Tax Included)

Chibi Character Acrylic Stand: ¥1,100 each (Tax Included)

Holographic Pins: ¥550 (Tax Included)

A4-sized Clear Folder Set: ¥770 (Tax Included)

Mug: ¥1,650 (Tax Included)

Masking Tape: ¥440 (Tax Included)

SNS-style Clear Sheet: ¥330 (Tax Included)

B2-sized Tapestry: ¥3,300 (Tax Included)

Canvas Art: ¥4,400 (Tax Included)

Blanket: ¥5,500 (Tax Included) / On sale starting January 24

New Collection Announced Between AAPE BY A BATHING APE and Minecraft

AAPE and Minecraft have teamed up to launch a new men and kids apparel collection on January 1, 2022. The main graphic used to promote the project combines elements from Minecraft's blocks and pixels and AAPE's Moonface.

Lineup

Pullover Hoodie (Camo)

Pullover Hoodie

Crewneck #1

Crewneck #2

T-shirt #1

T-shirt #2

Kids T-shirts

Kids Crewnecks

The collection items feature characters from the popular game including Steve, Alex, and the Creepers, along with AAPE's classic camo design. This is the first time that AAPE's recognizable design scheme has been combined with video game characters.

Men's and kid's sizes are available, making this the perfect collection for families who game together!

Two Capcom Cafe Locations Offer Limited-Time Haikyu!! Collaboration Menu

From January 7 until February 24, 2022, two Capcom Cafe locations will hold a special collaboration event featuring menu items and goods from the popular anime and manga series Haikyu!! The menu items have been announced, and the Capcom Cafe Aeon Lake Town in Saitama and the Capcom Cafe Ikebukuro locations will be posting more information on their official sites, so fans should be sure to check them out!

Collaboration Menu

① Hinata's Tamago Kake Gohan-Style Fruit Daifuku Parfait: ¥1,408 (Tax Included) 

Sprinkle this dish with brown sugar syrup to give it a sweet kick!

② Kageyama's Stamina Up! Indian Curry: ¥1,738 (Tax Included)
This Indian curry with banana chutney and yogurt sauce was inspired by Tobio Kageyama's favorite dish, Poached Egg Curry.

③ Bokuto's Owl Cake: ¥1,738 (Tax Included)
Baked with the image of Koutarou Bokuto in mind, this dome-shaped cheesecake is almost too adorable to eat. 

④ Akaashi's Original Galette: ¥1,738 (Tax Included)

This galette is covered in buckwheat flour dough and goes perfectly with a side salad. 

⑤ Kuroo's Strawberry Coke: ¥880 (Tax Included)
A drink made in Kuroo's image. It was inspired by his school colors!

⑥ Kenma's Pudding Parfait:  ¥1,408 (Tax Included)
Inspired by the character's hair color, this parfait is served with apple pie topping and cat cookies.

⑦ Atsumu's Hot Caramel Cafe Latte: ¥880 (Tax Included)

This piping hot beverage was made with caramel sauce the color of Atsumu's hair.



⑧ Atsumu's Black Sugar Syrup and Black Sesame Seed Iced Latte: ¥880 (Tax Included)

This rich drink is perfect for those wanting something a little stronger!

Menu Order Bonus: 1 Original Placemat

Original Drink Order Bonus Coaster (1 selected randomly, 10 varieties) 

For every ¥3,000 yen spent on the cafe menu (including tax), guests will receive one randomly-selected bromide-style postcard. (13 varieties)

©古舘春一/集英社・「ハイキュー!!」製作委員会・MBS
©CAPCOM CO., LTD. ALL RIGHTS RESERVED.

Capcom Cafe Ikebukuro Unveils Special Gintama Menu

Originally announced earlier this month, a Gintama collaboration cafe is coming to Capcom Cafe Ikebukuro from November 19 until December 23, 2021. The menu has finally been unveiled, and fans of the series won't want to miss out!

Food & Dessert Menu

Kagura's Chinese-Style Fried Chicken Burger Set / Eggs Benedict & Spicy Salad Shinsengumi Plate / Takasugi's Kiheitai Curry / Strawberry Milk Mille Crepes Made by Gin-san / Shinpachi's Fruit Sandwich Plate / Katsura's Soba-Style Mont Blanc Parfait

Drink Menu

Gintoki's Uji Gintoki Bowl Drink / Shinpachi's Crackling Blue Soda / Kagura's Cherry Cocktail / Hijikata's Special Iced Coffee / Okita's Cocktail-style Blackcurrant Ginger / Katsura's Three Tea Set with Dumplings / Takasugi's Grape Jelly Soda

Special Luncheon Mat with Purchase of Collaboration Food / Dessert

Original Drink Coaster (10 varieties, random) with Purchase of Drink

For every ¥3,000 spent on cafe items (including tax), guests will receive a bromide-style postcard (8 varieties, random)

©空知英秋/集英社・テレビ東京・電通・BNP・アニプレックス
©CAPCOM CO., LTD. ALL RIGHTS RESERVED.

Gintama Taking Over Capcom Cafe Ikebukuro, Main Visual Unveiled

Gintama is one of the best-selling manga series of all time in Japan, with over 55 copies in print. Beginning in Weekly Shonen Jump in 2003, the sci-fi comedy was filled with jokes pulled from current pop culture and news before it came to an end in 2019. Despite the story being over, Gintama is popular enough to deserve another collaboration cafe! From November 19 until December 23, the series will take over the Capcom Cafe at Q Plaza Ikebukuro! This will be the second collab with the Capcom Cafe, the first being held in February 2021 to celebrate the final Gintama film. Details on the menu and original merchandise will be released soon, so be sure to check back!

The main visual for the upcoming event features chibi sketches of popular characters from the series alongside tasty dishes, including Gintoki Sakata, Shinpachi, Kagura, Hijikata, Okita, Katsura, and Takasugi. 

©空知英秋/集英社・テレビ東京・電通・BNP・アニプレックス
©CAPCOM CO., LTD. ALL RIGHTS RESERVED.

Sengoku Basara Takes Over Capcom Cafe in Saitama for a Limited Time

From November 19 until December 23, 2021, the AEON Lake Town Capcom Cafe in Saitama will be taken over by the Sengoku Basara series!

The main visual for the collaboration shows life-size characters from the series rather than the chibi versions that have appeared at previous Capcom Cafe events. Six famous generals from the Sengoku period are featured: Date Masamune, Sanada Yukimura, Tokugawa Ieyasu, Ishida Mitsunari, Chosokabe Motochika, and Mori Motonari. More details about the menu and merchandise will be released soon, so stay tuned!

© CAPCOM CO., LTD. ALL RIGHTS RESERVED.