'Sayonara Kuchibiru' Film Trailer Released Featuring Insert Song 'Tachimachi Arashi' & Recording Footage
Sayonara Kuchibiru ("Goodbye Lips") is an upcoming Japanese film starring co-leads Nana Komatsu and Mugi Kadowaki along with Ryo Narita. The musical movie is set to hit Japanese theatres on May 31, 2019.
The film follows the story of Reo (Nana Komatsu) and Haru (Mugi Kadowaki) who form the popular guitar duo HaruReo. A special new trailer produced by lute has been released which features the film's insert song Tachimachi Arashi written and composed by Aimyon as well as footage of the film being shot.
'Sayonara Kuchibiru' Insert Song 'Tachimachi Arashi' Special Video / GAGA Official YouTube
lute launched their company in 2016. Since then they have worked with artists and musicians to produce music videos and live footage videos for them on YouTube. They also launched the first Instagram Stories media in Japan in August 2017.
The video contains behind-the-scenes footage of the lead actresses who have learned to play guitar for the film in which they are to perform 3 songs. This also marks the first time ever in her career that Nana Komatsu will sing. At first thought, it might sound like a rough time having to learn how to sing and play three full songs in such a short period, but the video shows otherwise: we see them having fun in the studio and practicing together during shooting breaks.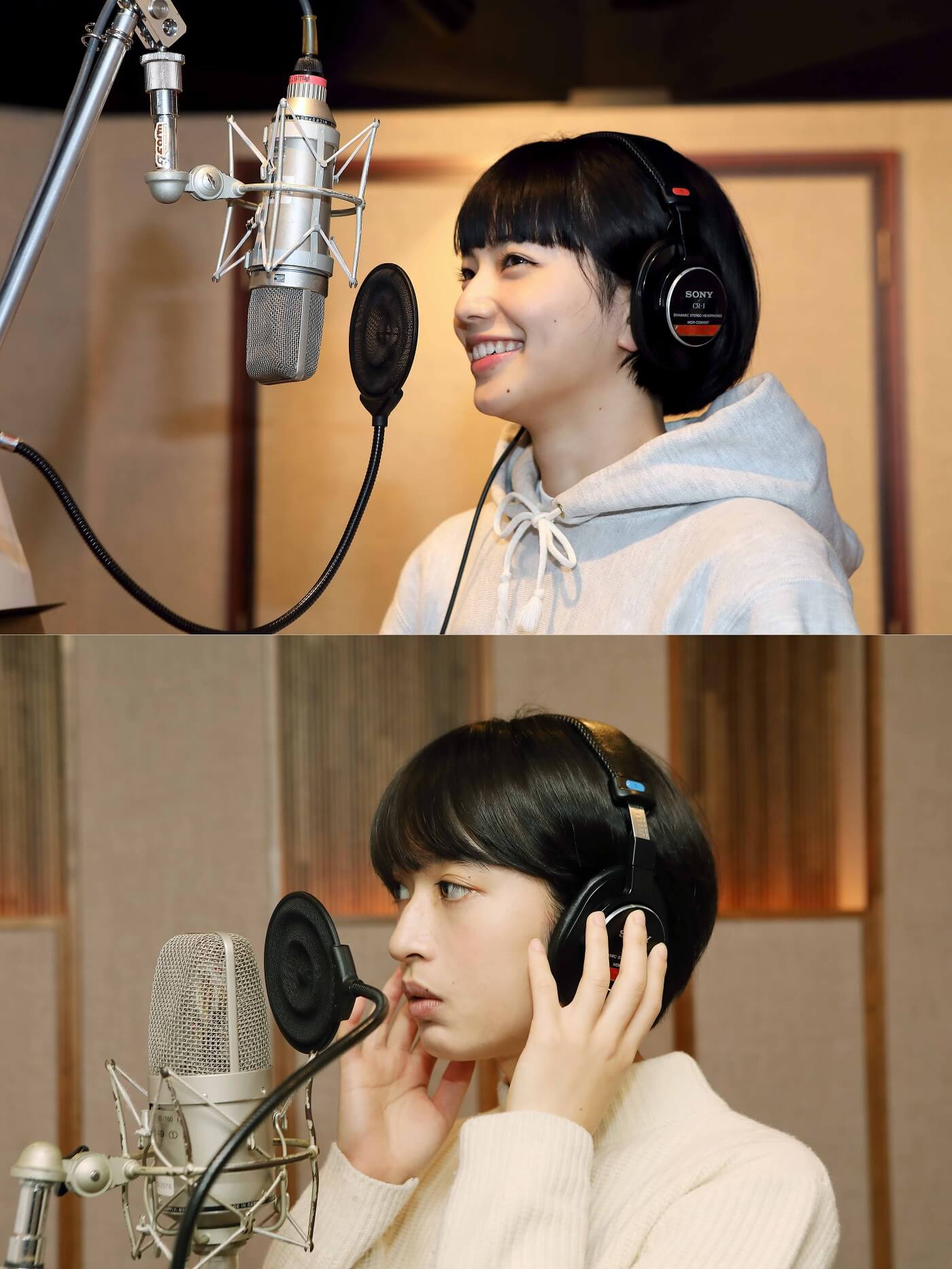 We also get to see new cuts from the film that we have not seen before. We see the fruits of their training carried out across several months and how masterfully they have learned to play the guitar in an emotional live scene. There are also scenes of Shima, the third important character of the film who causes a complicated love triangle with the two main characters, and the road to the duo's final tour before they break up. HaruReo's incredible vocals too are heart-stirring.
Sayonara Kuchibiru will hit Japanese cinemas on May 31, 2019.
© 2019 "Sayonara Kuchibiru" Production Committee
Information
Sayonara Kuchibiru
Release Date: May 31, 2019
Screening: TOHO Cinemas Hibiya and elsewhere across Japan
Official Website: https://gaga.ne.jp/kuchibiru/